It's always a great day when you get to go Antiquing in Vermont. My main stop was at the Stone House Antique Center in Chester, Vermont. Stone House Antiques is a large barn full of consignment booths with antique dealers from all over, selling their vintage and antique finds. I went looking for some antique crates or the like that I could create a weekend table centerpiece with. And I found it! Decorating with an antique haul can be so fun.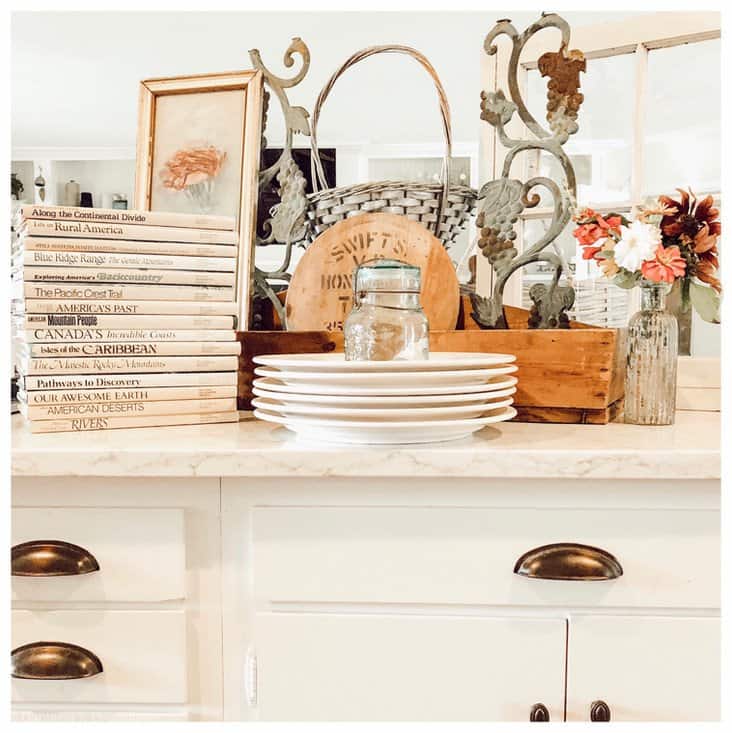 Today's Antique Haul
Vintage National Geographic Hardcover Books for a $1.00 apiece
Oversized White Turkey Plates $5.00 apiece
Vintage Round Cheese Board $10.00
2 Antique Blue Rod Iron Pieces $18.00
Large Antique Wooden Tool Box $28.00
Antique Blue and Rose Gold Framed Picture $30.00
Vintage Blue Ball Mason Jar $8.00
2 Baskets for $18.00
Vintage White Window Pain $25.00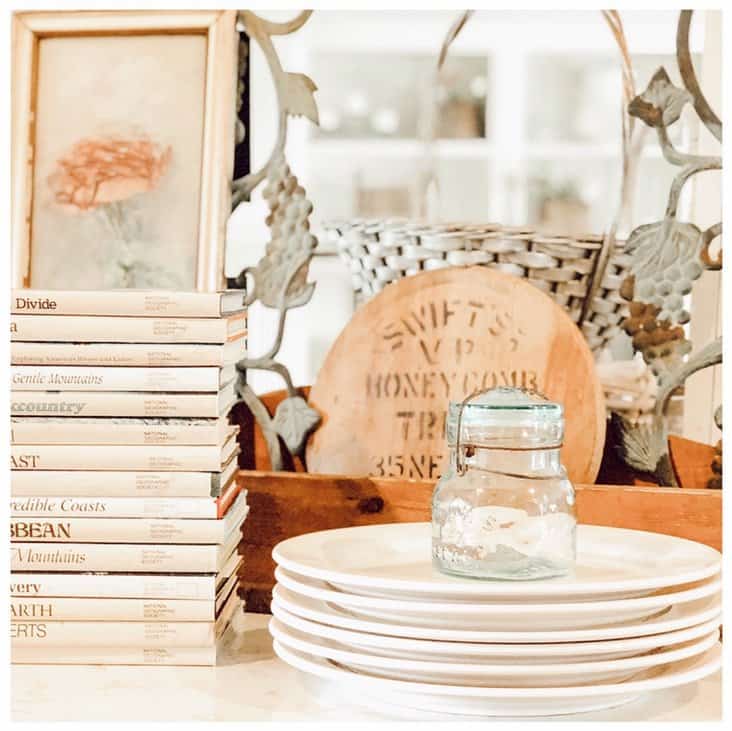 I fell in luv with these National Geographic Society Hardcover White Book Series. And for $1 apiece, who could resist?? I thought they would fit beautifully in our sunroom built-ins. I plan on decorating the sunroom for fall with a new IKEA Ektorp White Sectional Couch and I'll have it all up on the blog for you as soon as it arrives and is assembled!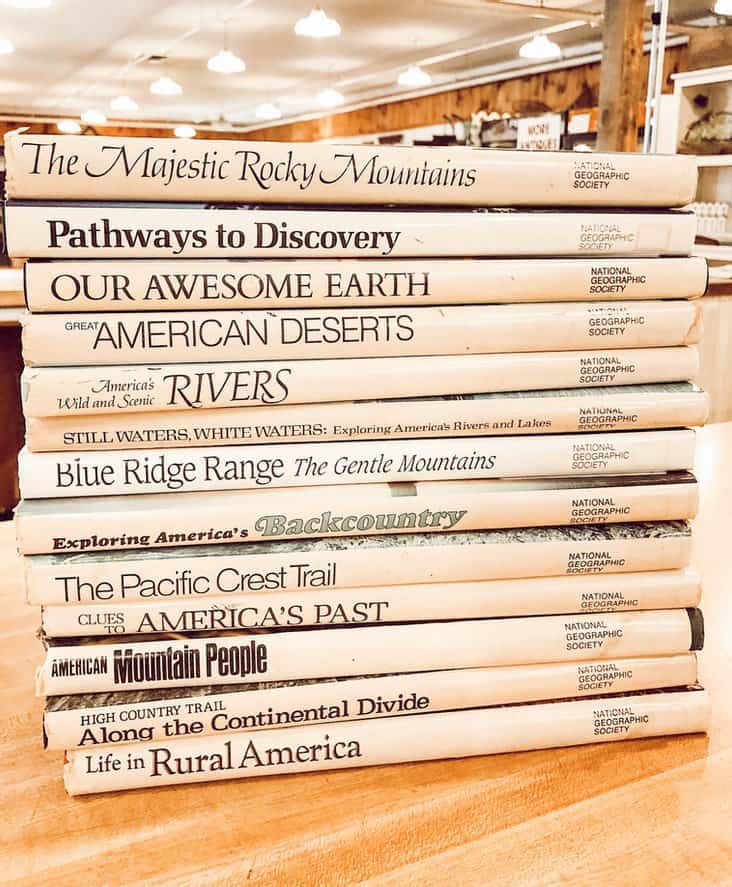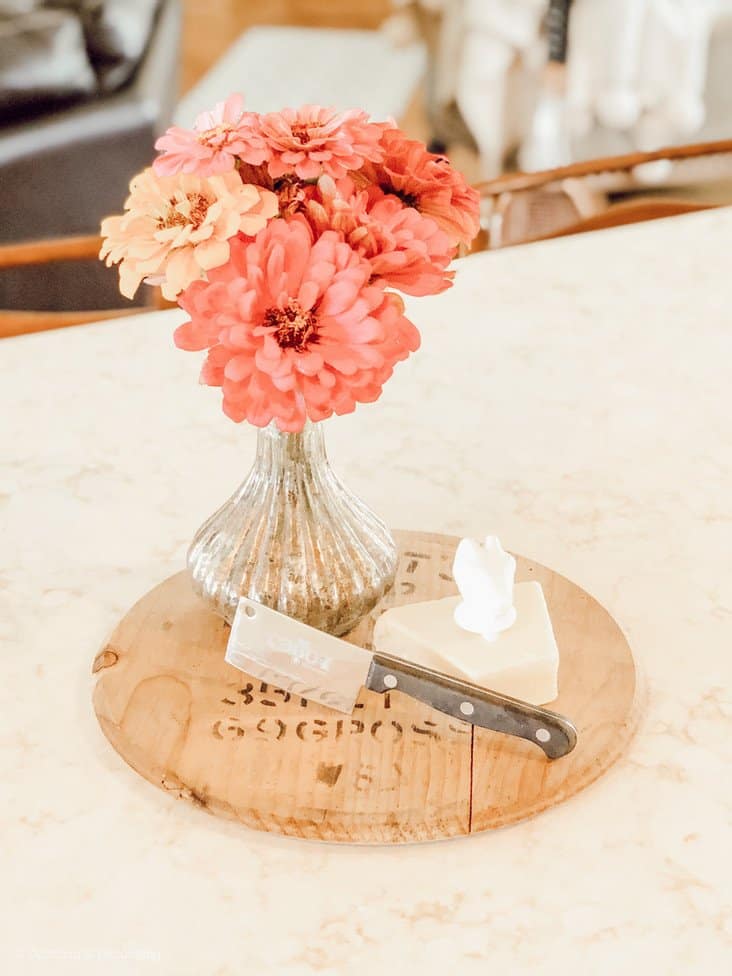 I just luv this little round vintage cutting board for $10
And the vintage blue Ball jar for $8. It will look so cute with flowers, candles, or silverware.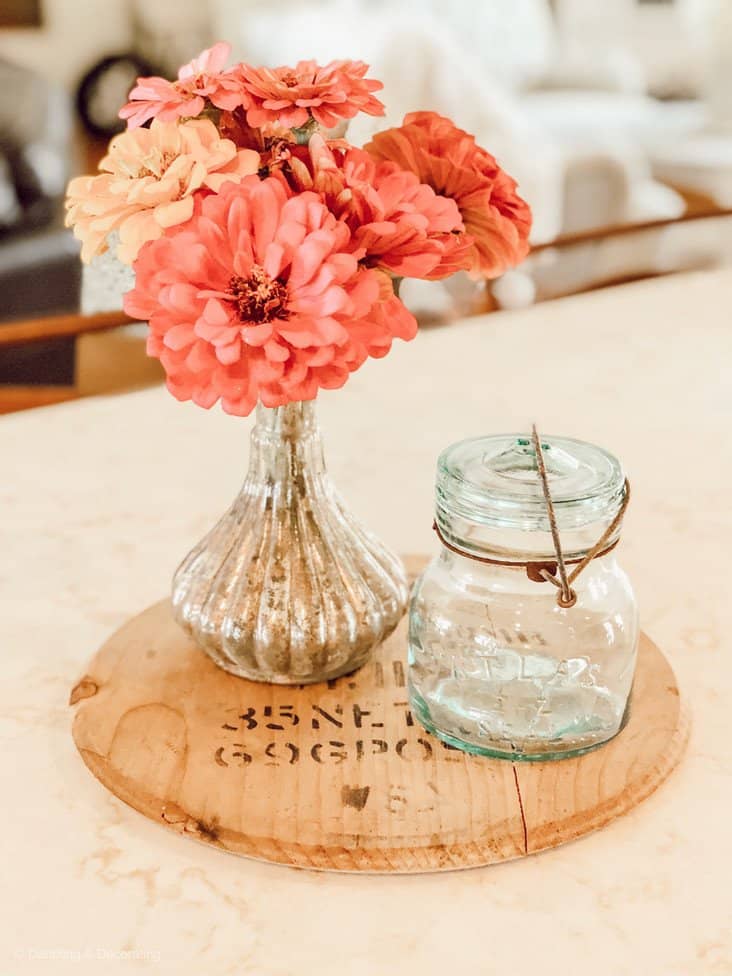 When I spied this oversize antique toolbox for $28 I knew this would be perfect for our farmhouse table! And how cute would it be with greens in the winter, magazines, books, flowers? So many options for this big beauty!
Check out what I did with this vintage toolbox here.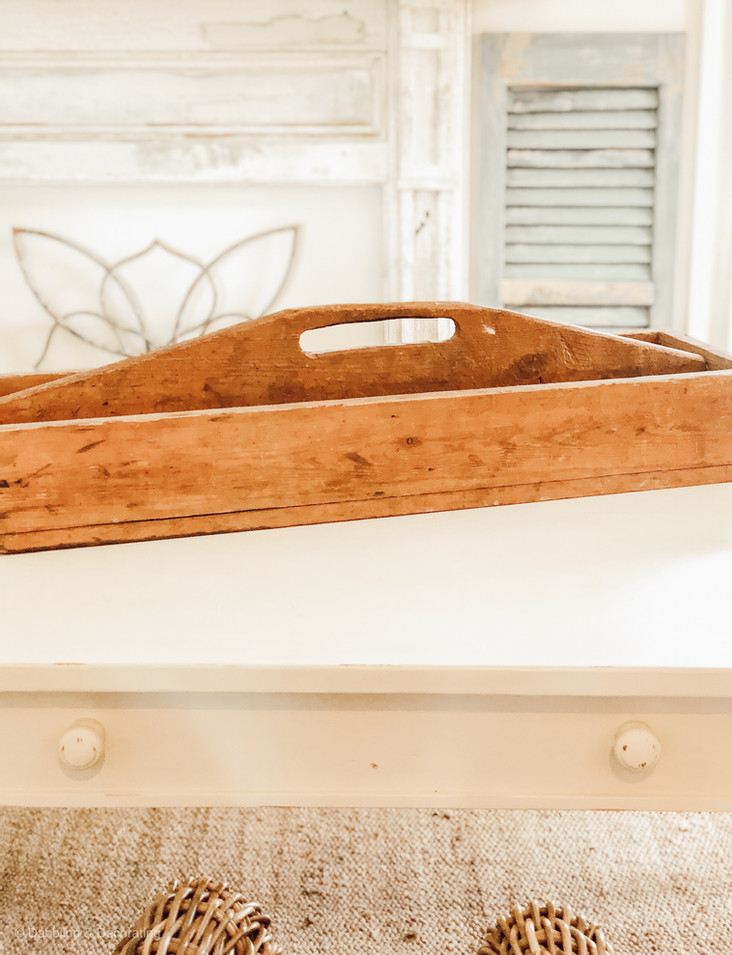 And who doesn't luv a white antique window? Perfect for layering over our vintage mantel, to add height for an antique hutch, or simply on the farmhouse table as a layer. I luv it! $25
Check out some of these window decorating ideas here: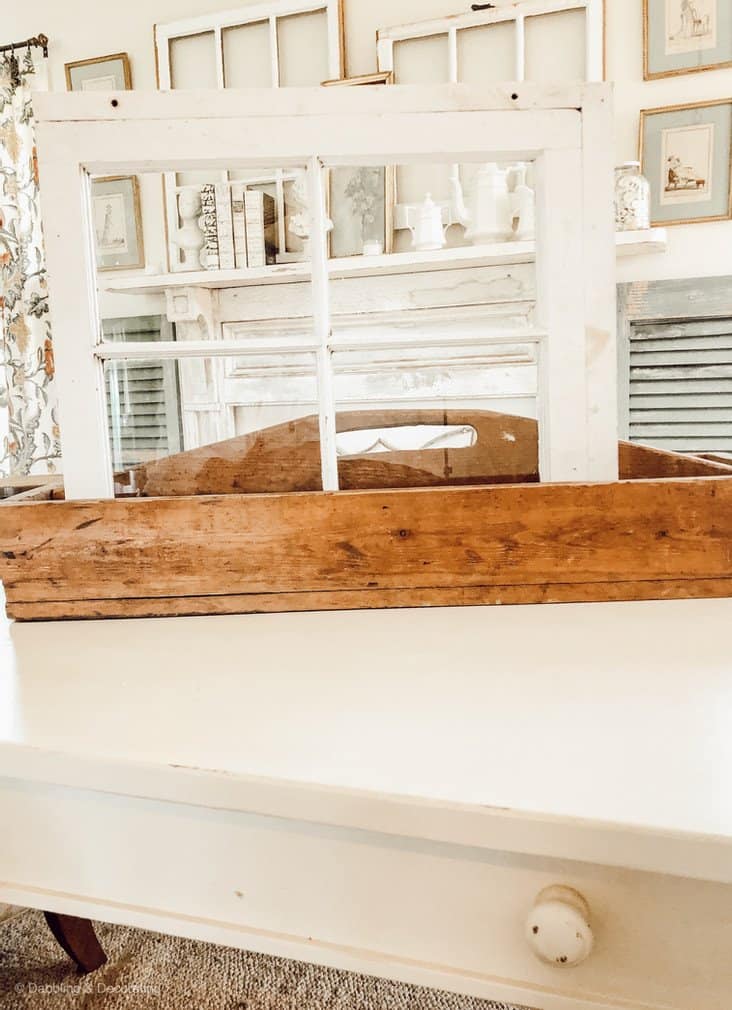 These white Turkish farmhouse plates are extra large and at $5 apiece, I couldn't resist!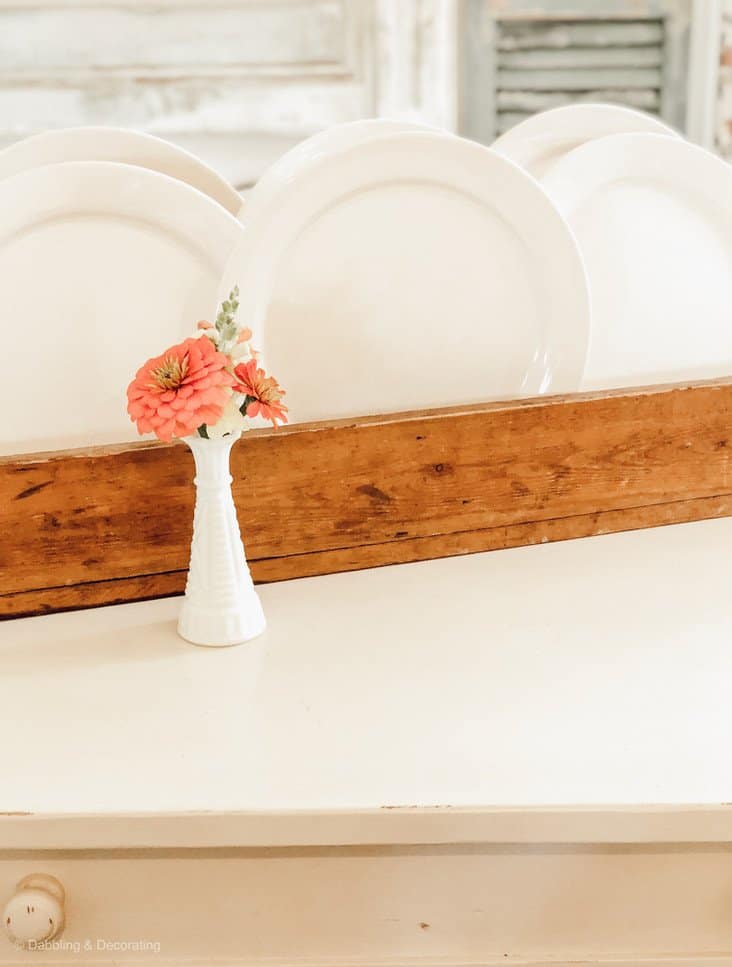 I absolutely luv the soft antique blues that I'm finding this year. I've accented our white farmhouse dining room with this very color! 2 antique rod iron pieces for $18. I knew I could find a wonderful place for them in our dining room.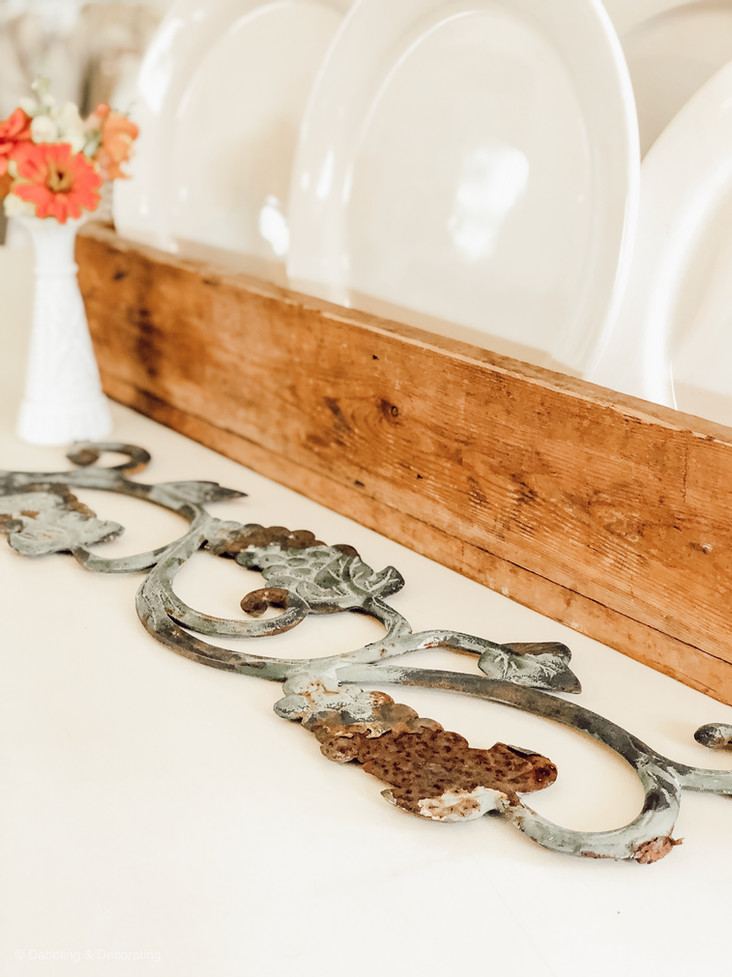 PIN THESE IDEAS FOR LATER!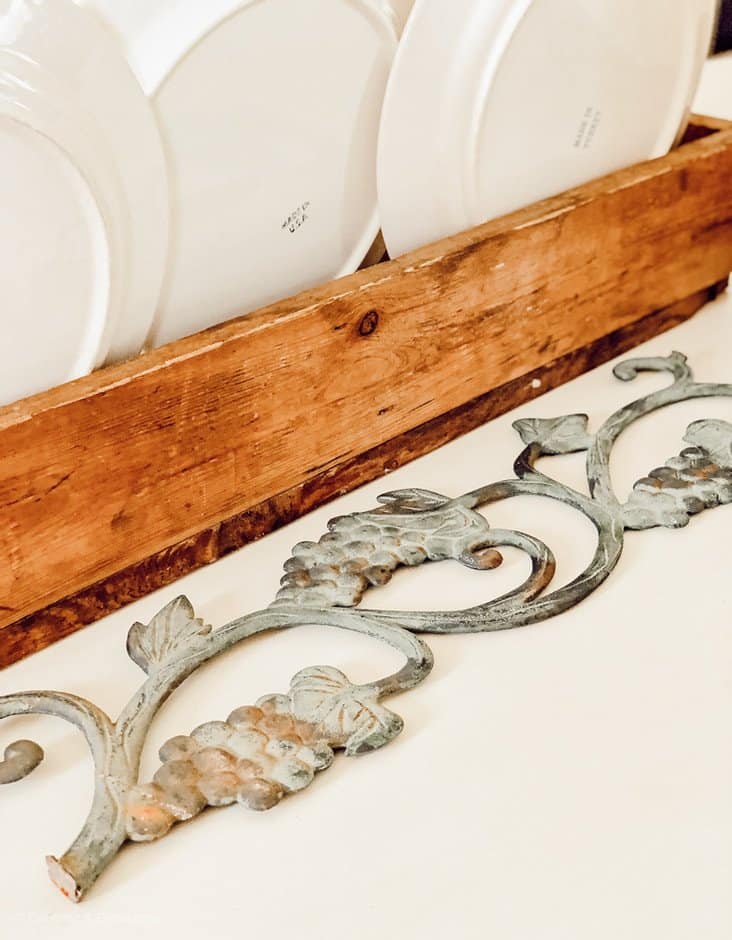 I think this soft blush, gold, and antique blue picture were my favorite finds.  I luv the color and texture it adds, simply leaning up on the mantel!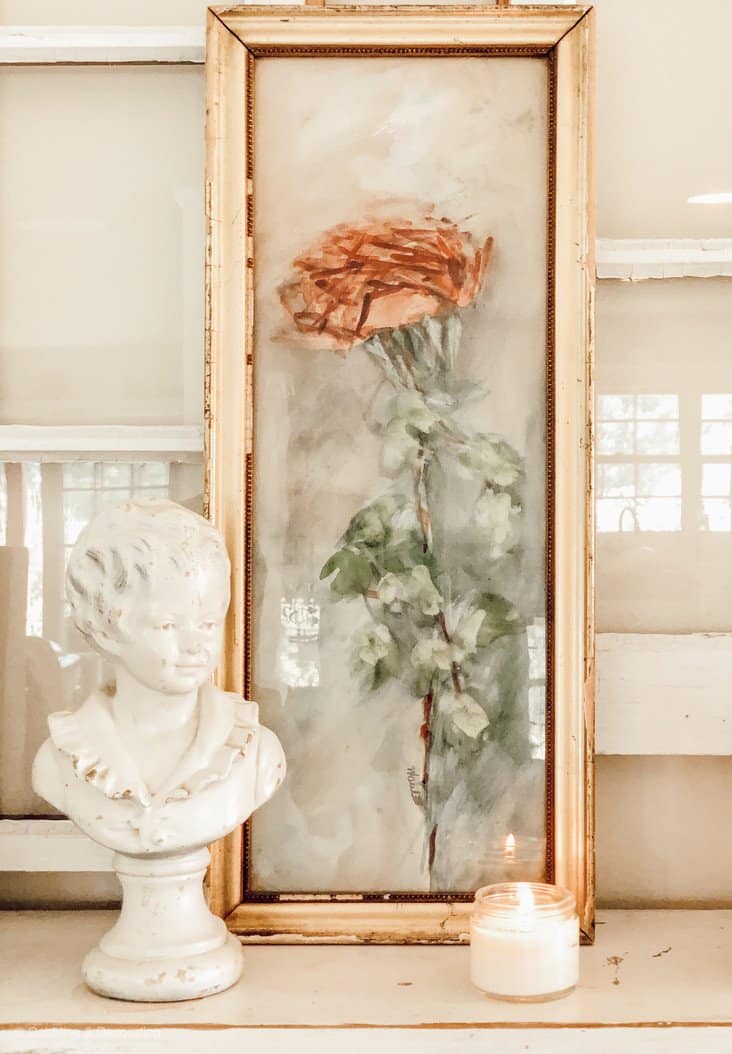 And there's that antique blue again in this vintage basket…
Join us every Wednesday over on Instagram for "Thrifting with the Gals"!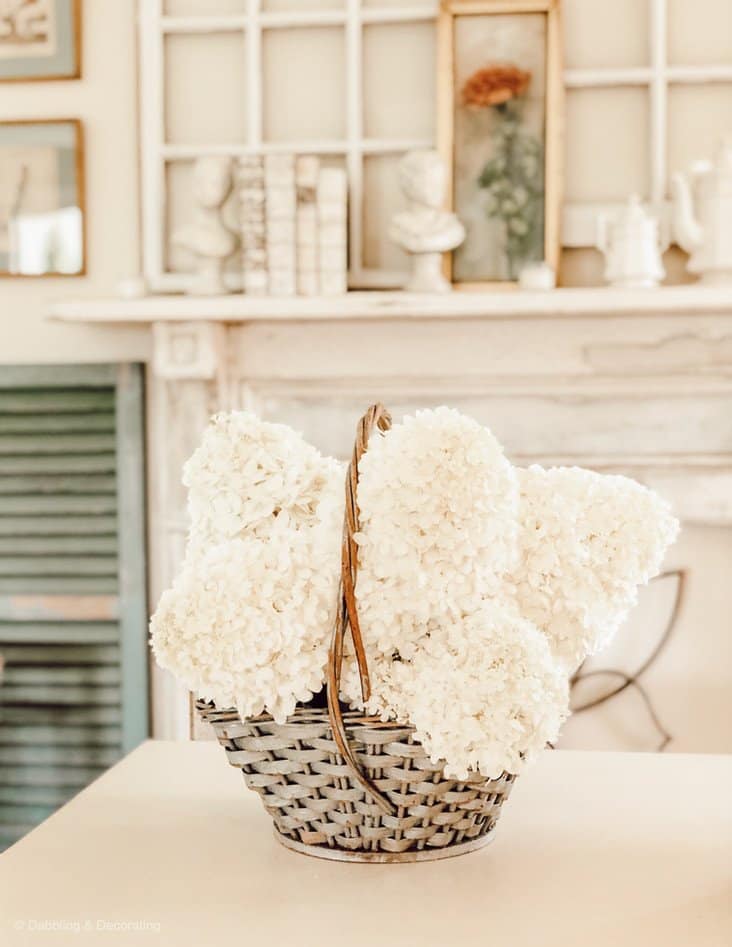 And a vintage white basket from this antique haul can always be used for beautiful accent decorating.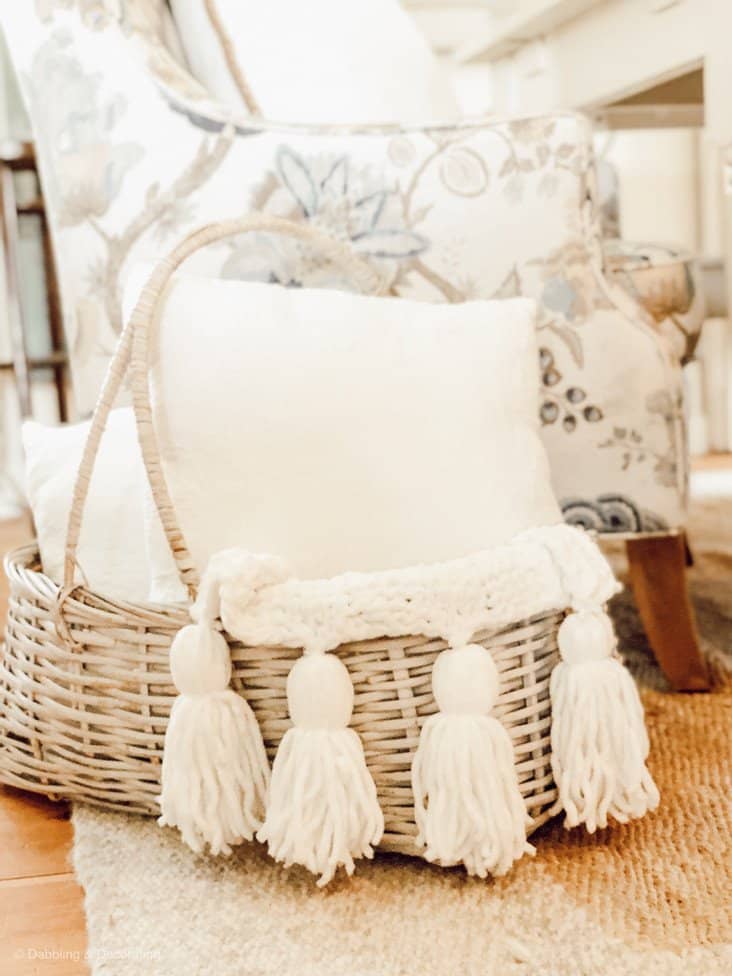 I'm so glad you dropped by, and if you are new to my blog, welcome! I hope you enjoyed your visit with us today at our Home in Vermont.
Be sure to check out our Home in Coastal Maine, too, where we spend summers and weekends when we are craving a walk on the beach or a visit with old friends.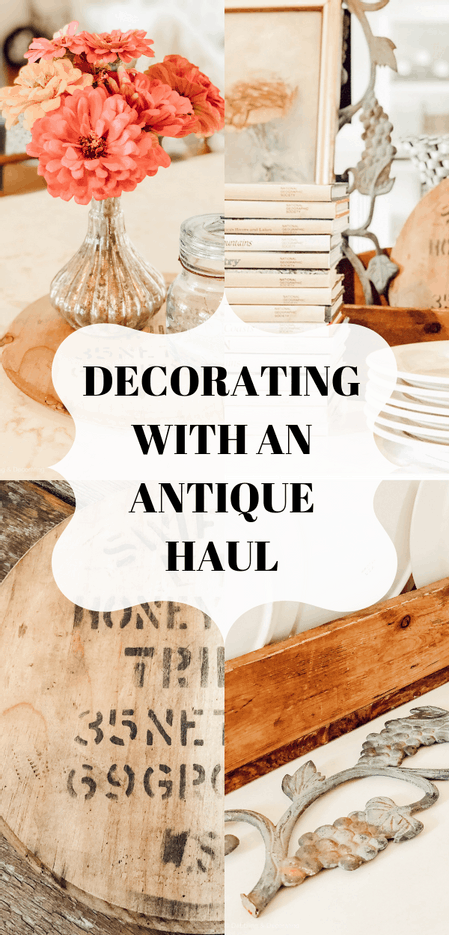 I've created the above custom pin just for this post! Hearing from you makes my day and your comments mean so much to me! Please join me over on Instagram & Pinterest to see more!
YOU MAY ALSO ENJOY