I discovered these antique 1800s children's chalkboards while antiquing at the Stratton Mountain, Vermont Antique Show a couple of weeks ago. I couldn't resist getting all 4 and decorating our entryway with them.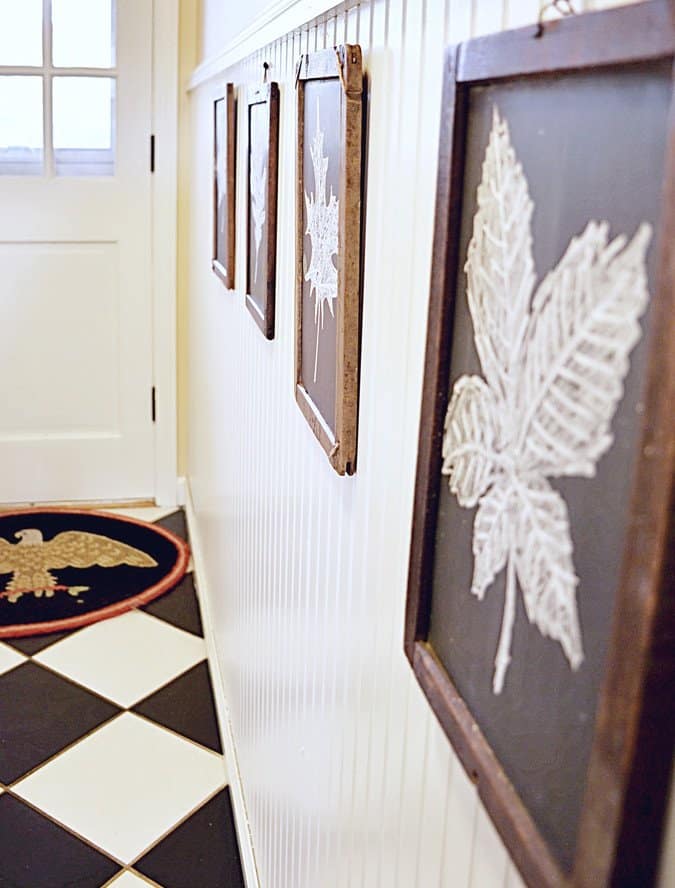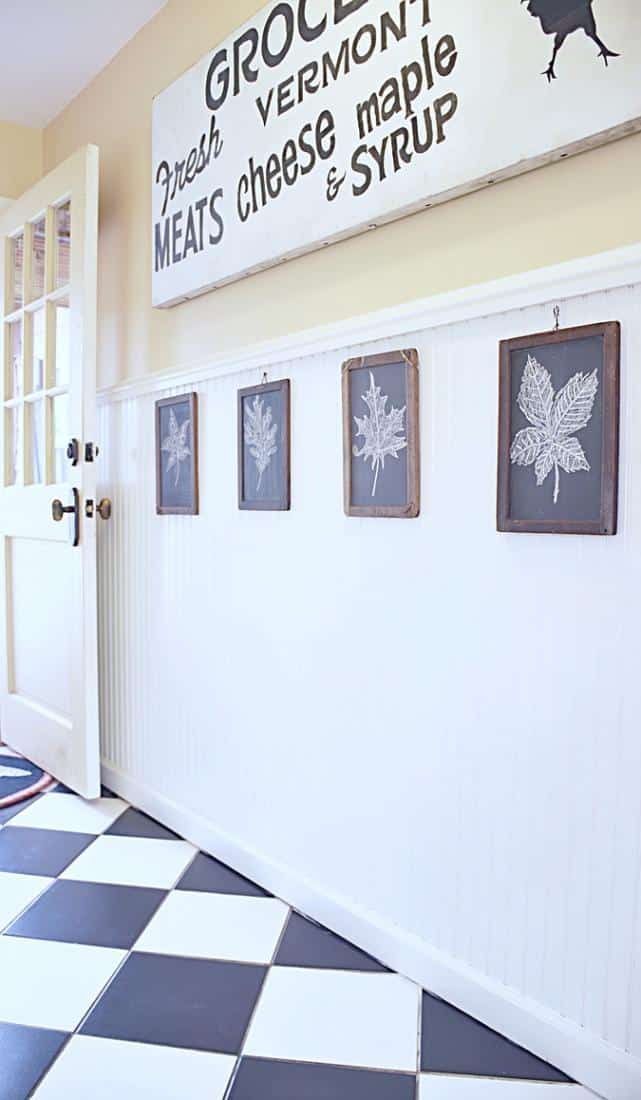 I decided to hang them in our entryway and plan to decorate them each season with chalk art.
To start, I love the look of the leaves for fall.
This is the first one as you walk in the door. It's so special displaying the writing of a letter to a doctor requesting his services. However, the family writing is concerned that the journey would be a large burden for the doctor…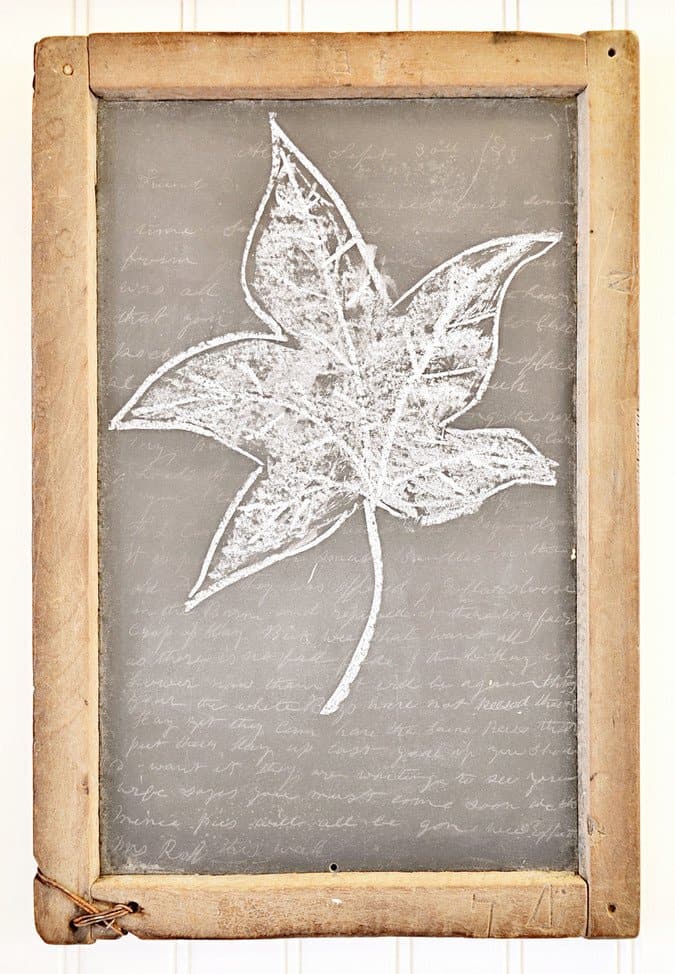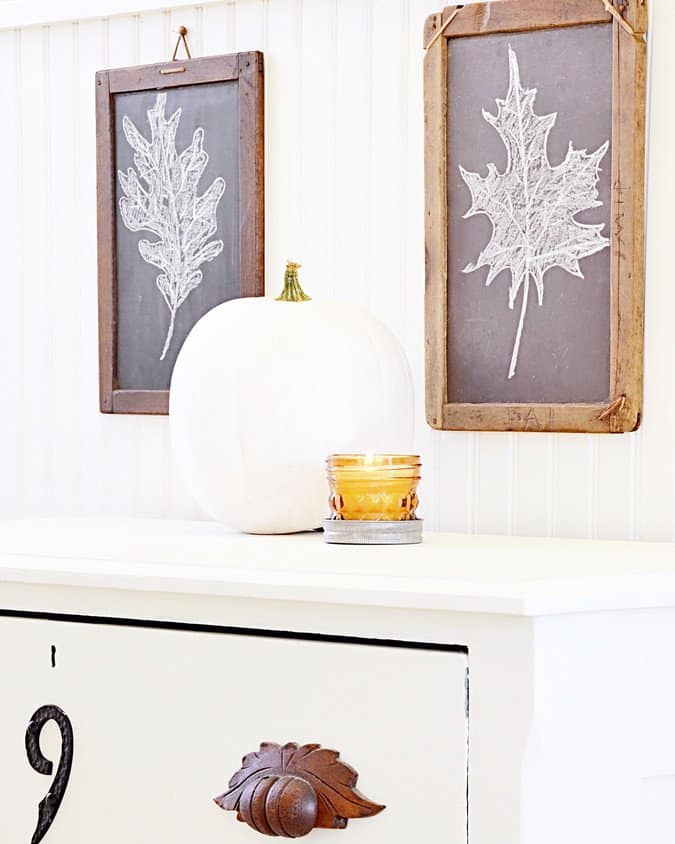 This bureau was a DIY that I completed a few years ago. A little white paint and some house numbers for a little character and detail.
I luv decorating with dressers in all rooms, and this works so great in the winter months in hiding all the mittens, hats, scarves, etc…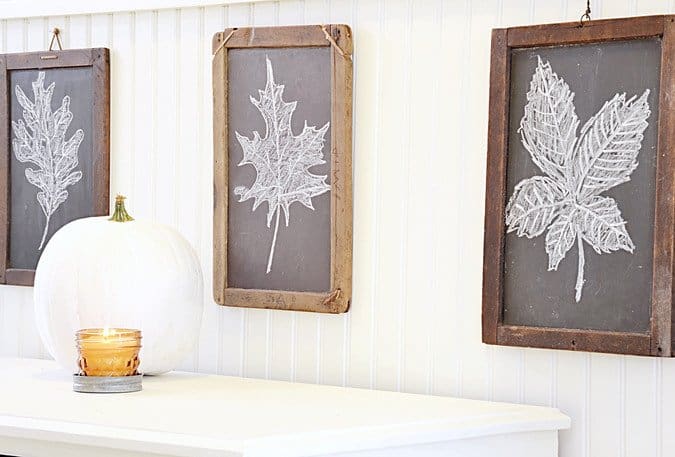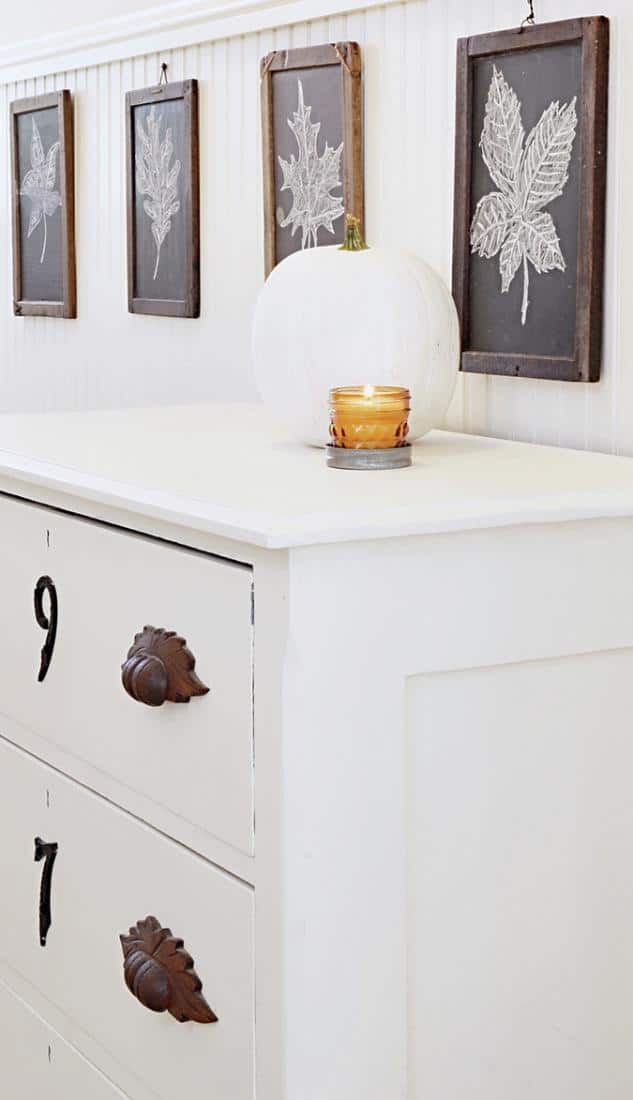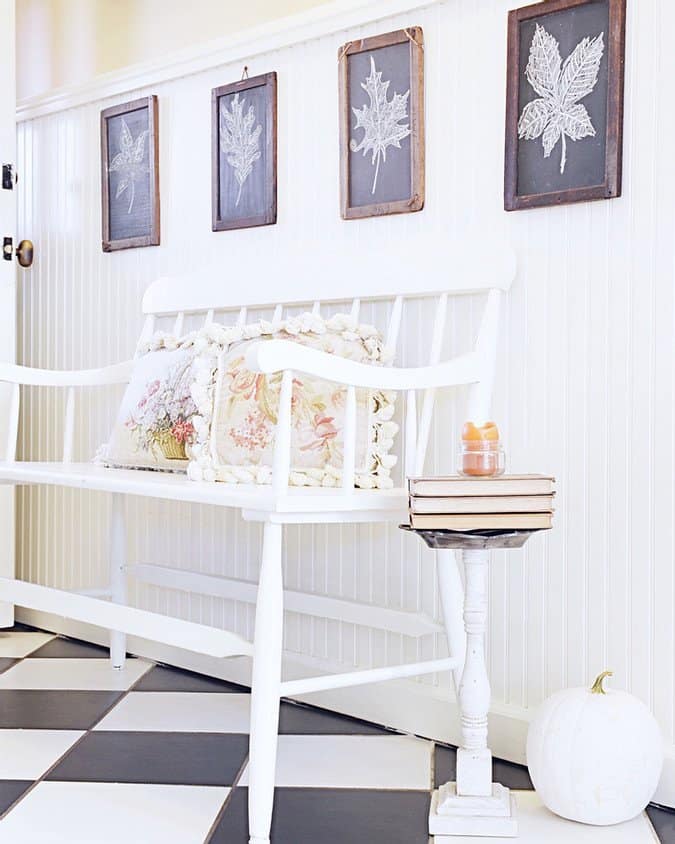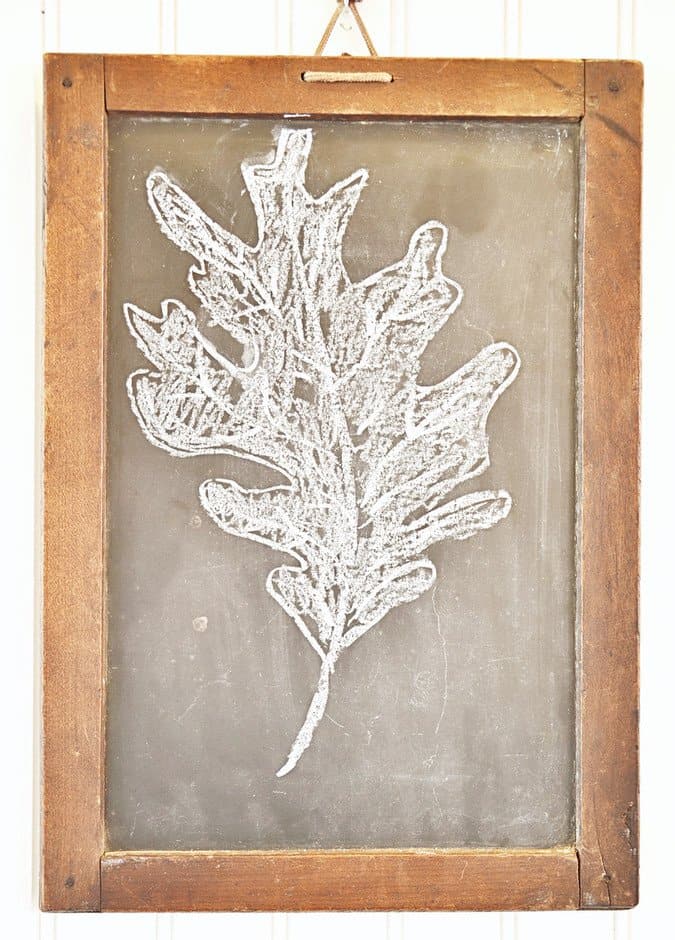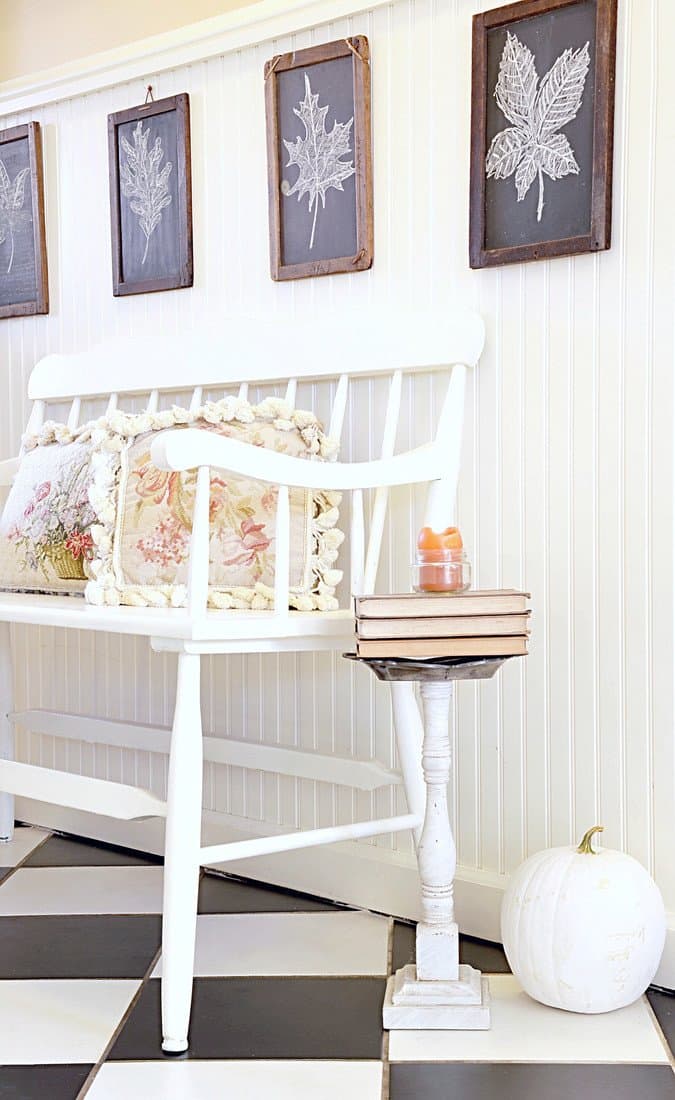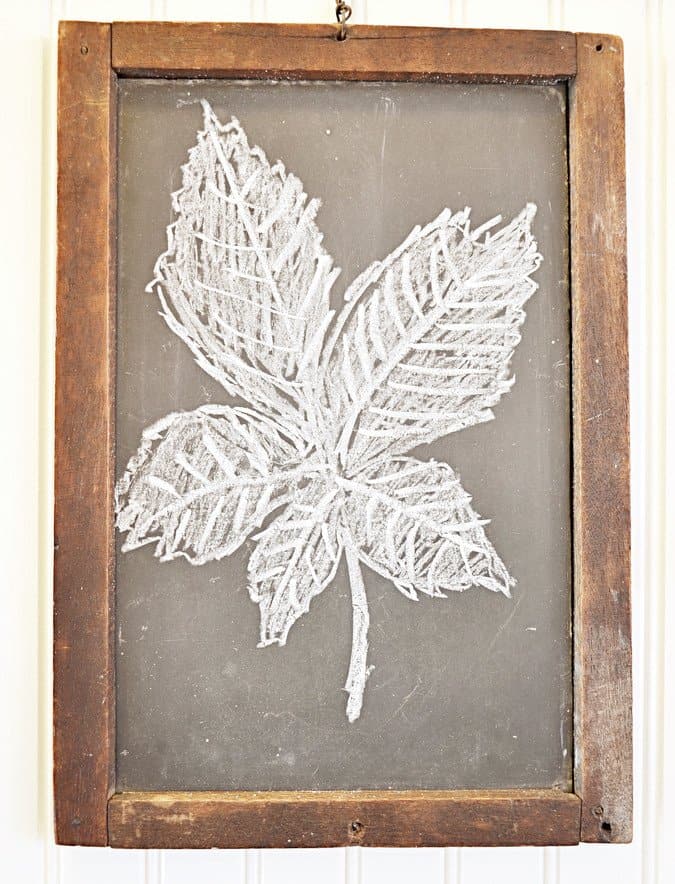 Above the antique chalkboards hangs my favorite vintage find from a local online marketplace. It's an antique sign from a local Vermont Deli! And I luv the way it matches the black and white tiled flooring.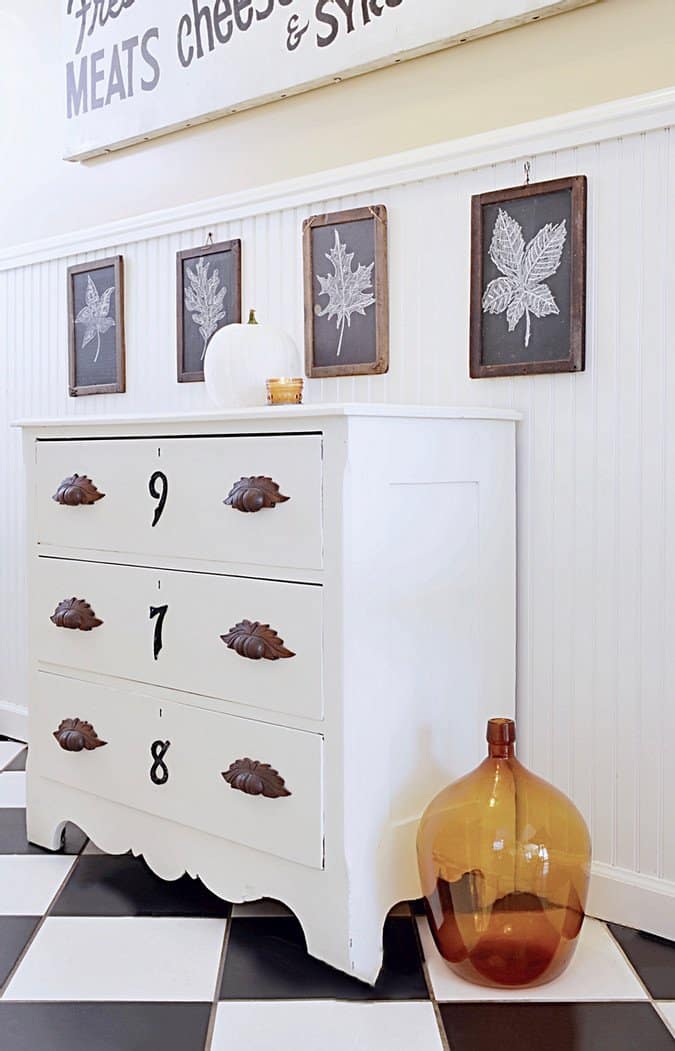 And of course, Ella needs to sneak into at least one picture…
This is her favorite spot in the house, as it's by far the coolest!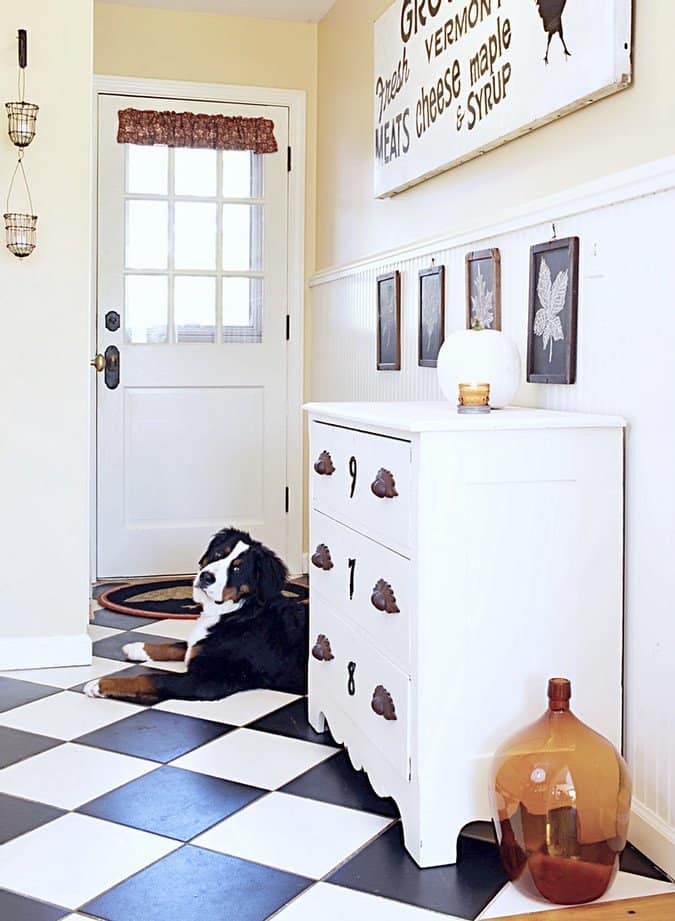 I'm so glad you dropped by today friend, and if you are new to my blog, welcome! I hope you enjoyed your visit with us here today at our home in Vermont.
Please join me as a regular here at Dabbling & Decorating by signing up for my newsletter below and never miss an update!
Pin It!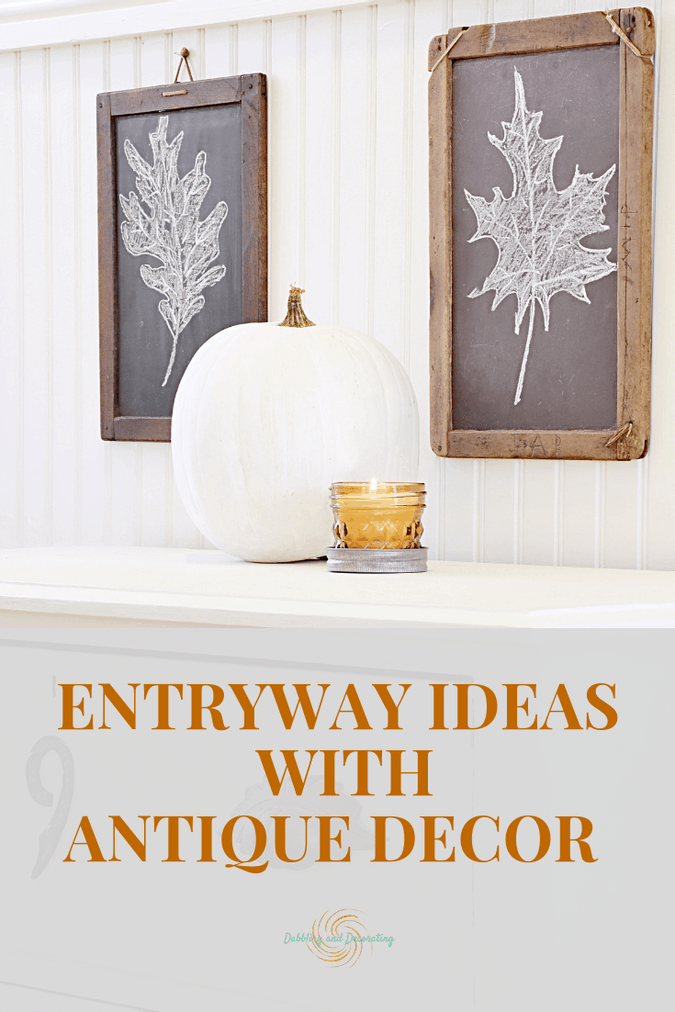 I've created the above custom pin just for this post! Hearing from you makes my day and your comments mean so much to me! Please join me over on Instagram & Pinterest to see more!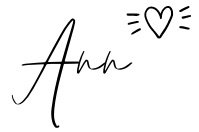 YOU MAY ALSO LIKE