I'd luv to invite you to join me and Ella today on the porch for a cup of coffee and to take in the Vermont vibes and views.
Living in the Mountains of Vermont, we seriously live on our porch during the summer months. We use it for reading, eating, entertaining, relaxing, blogging and working, etc.. So I luv the decor to be relaxed and functional along with that vintage flair that I just adore.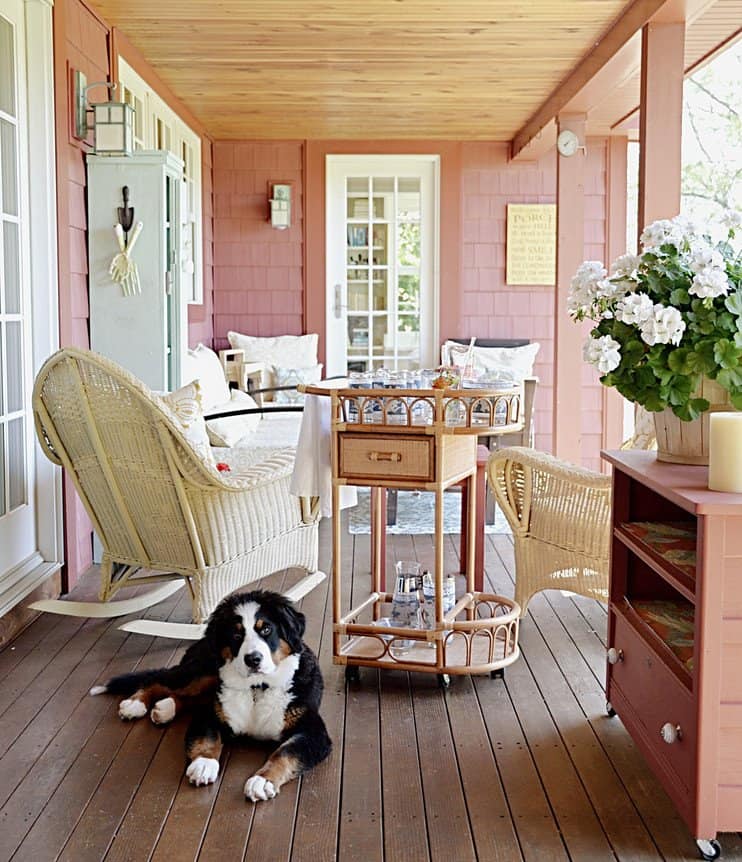 Ella is a 5-month-old Bernese Mountain Dog.
The red buffet on the right is an old bureau that I refinished with red paint, knobs, wheels and wallpaper. We use it in various ways from serving food and beverages to a plant stand.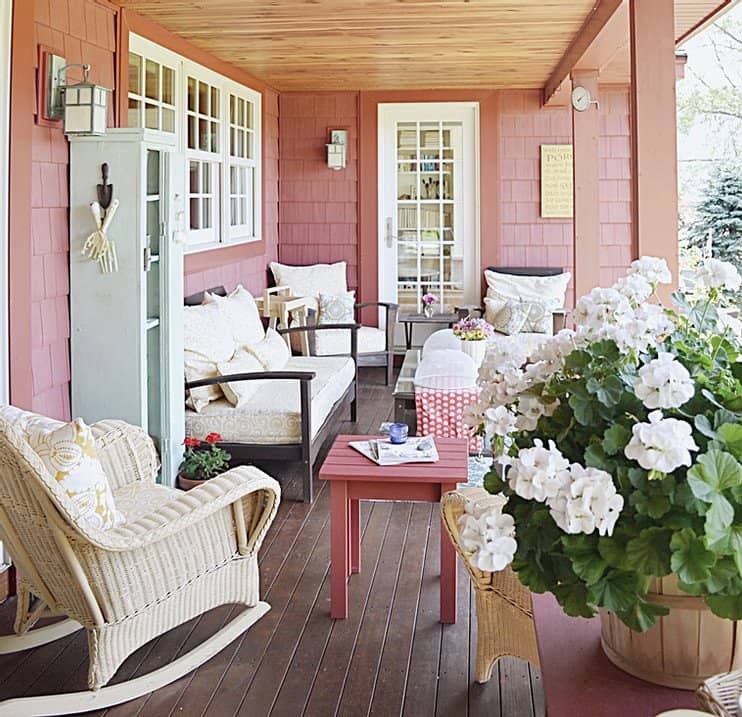 I luv old wicker chairs and these I found at an online marketplace and painted them a light yellow.
The Patina'd cabinet my father made and I think I paint it a different color every summer…LOL Vintage garden tools hanging on the side.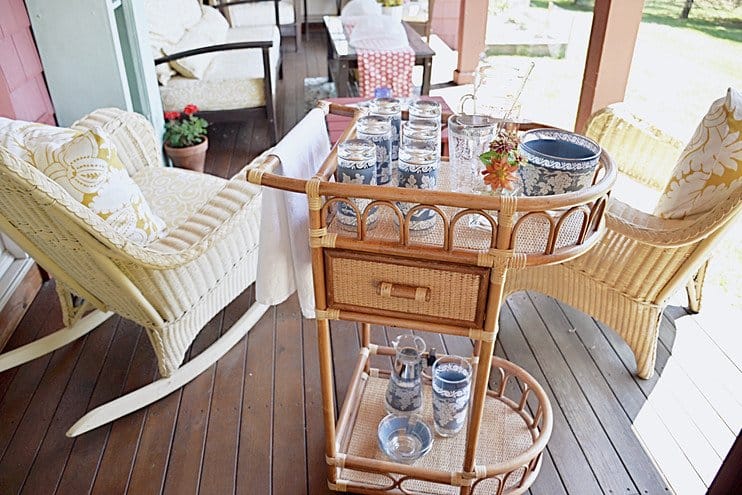 I found this complete Wedgwood Jasperware cocktail set (not all shown here) at our local online marketplace for $25.00. There's not even a chip on any of the pieces!
A Vintage wicker beverage eBay cart on wheels with a drawer that opens both ways adds a bit of charm and functionality.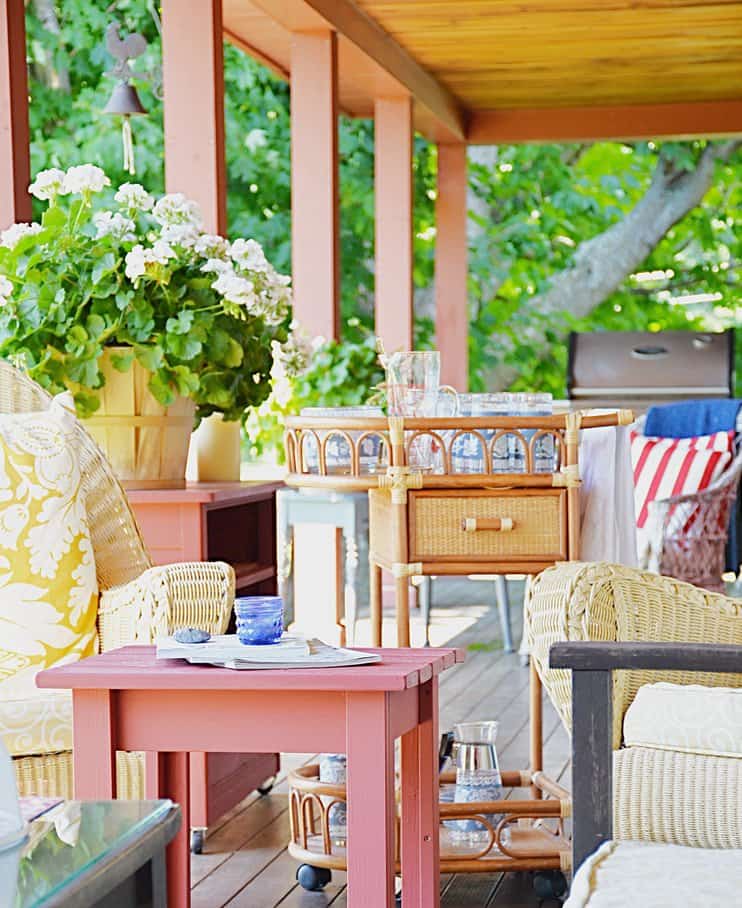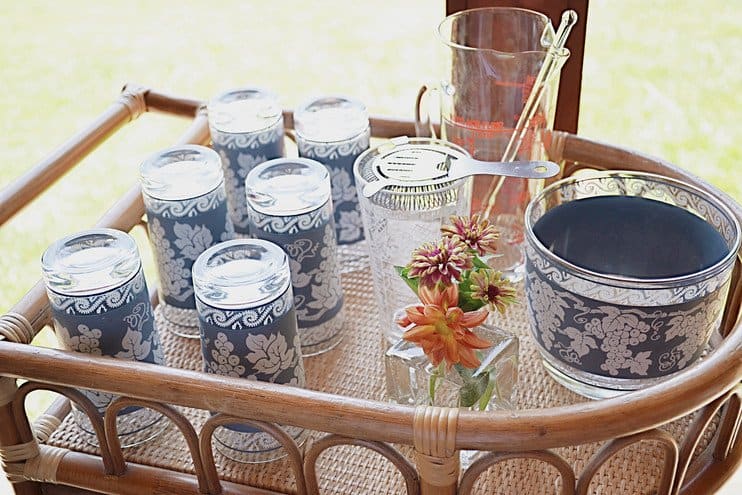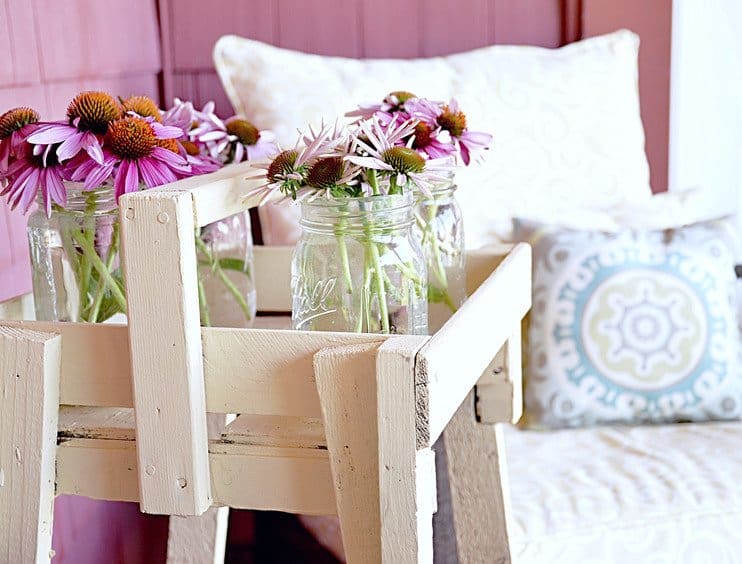 Mason Jars with flowers always add a bit of vintage charm. Along with this vintage wooden flower stand that I found thrifting and painted it a light yellow.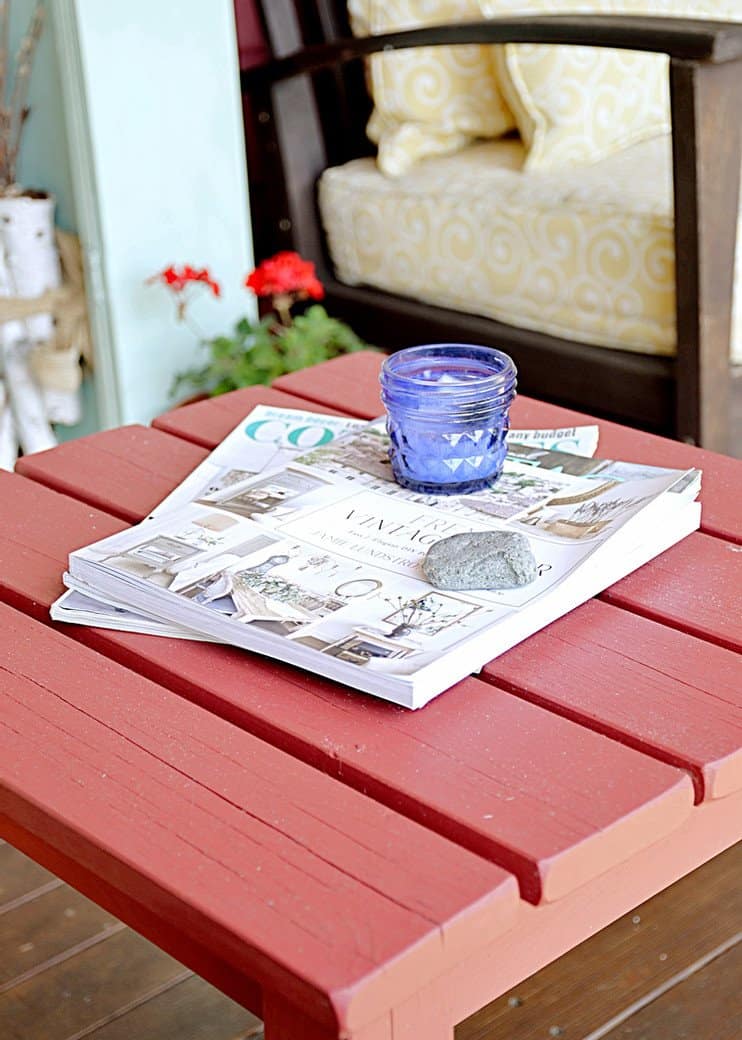 Magazines, candles and of course a beach rock…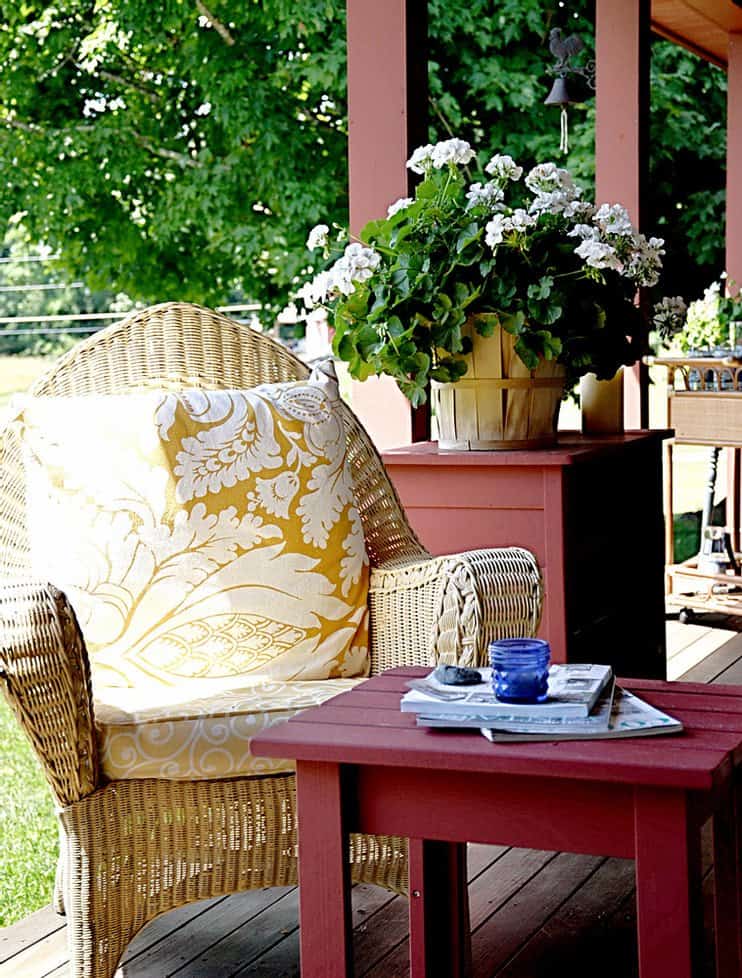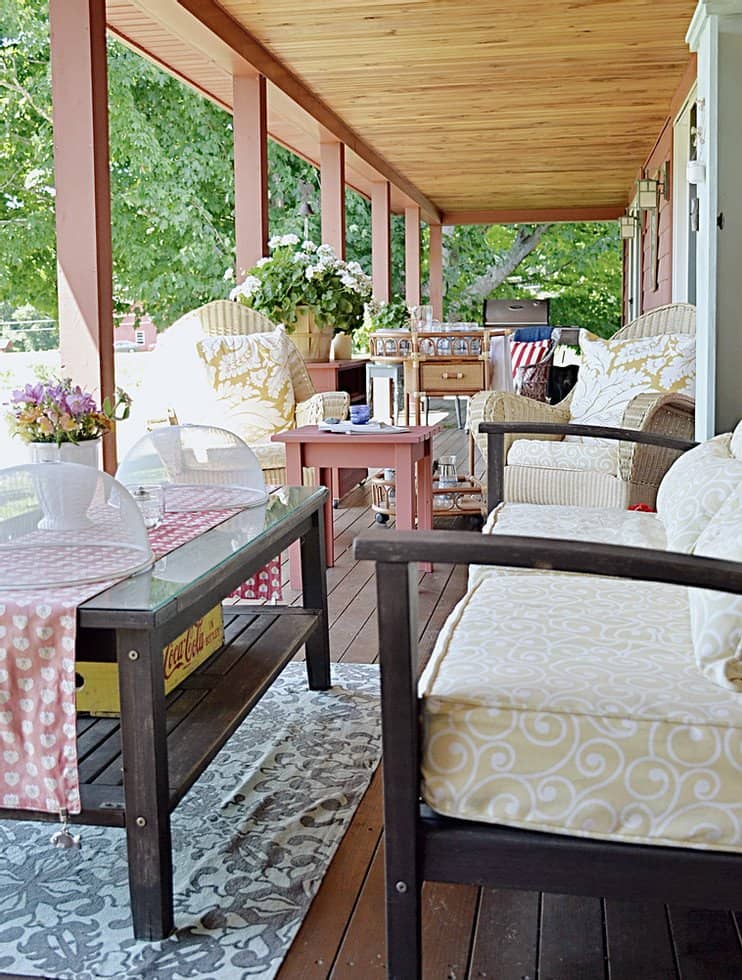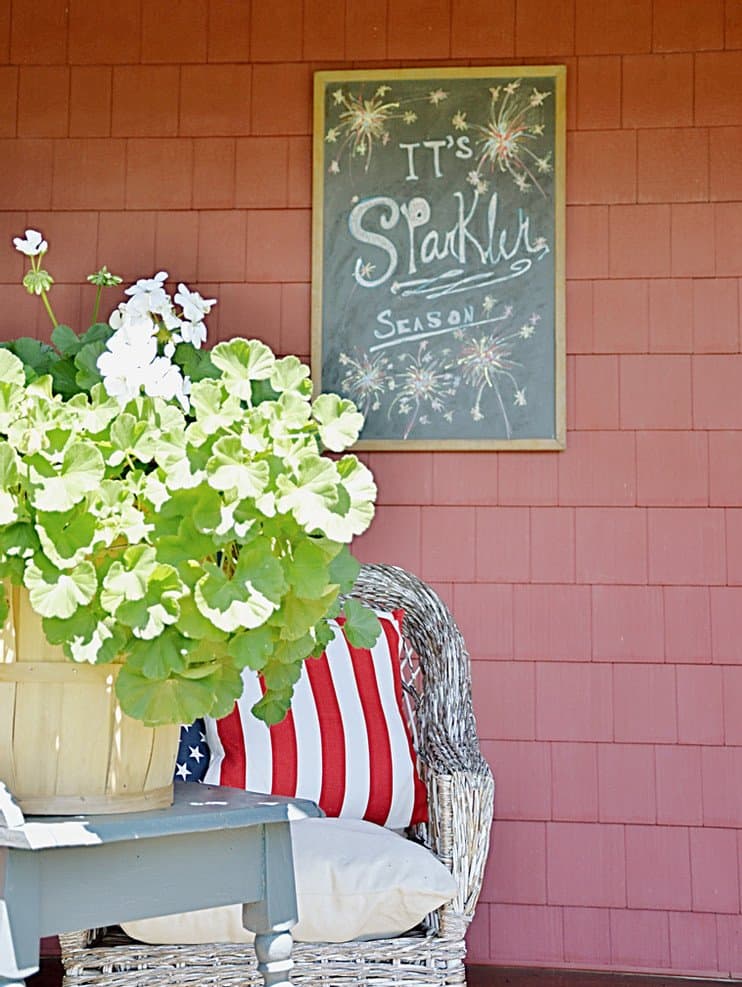 Another vintage wicker chair and I luv my chalkboards…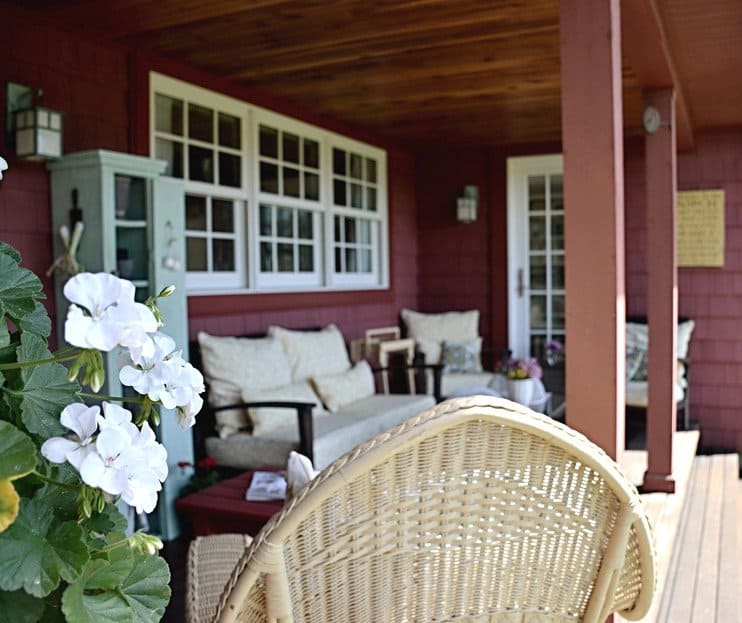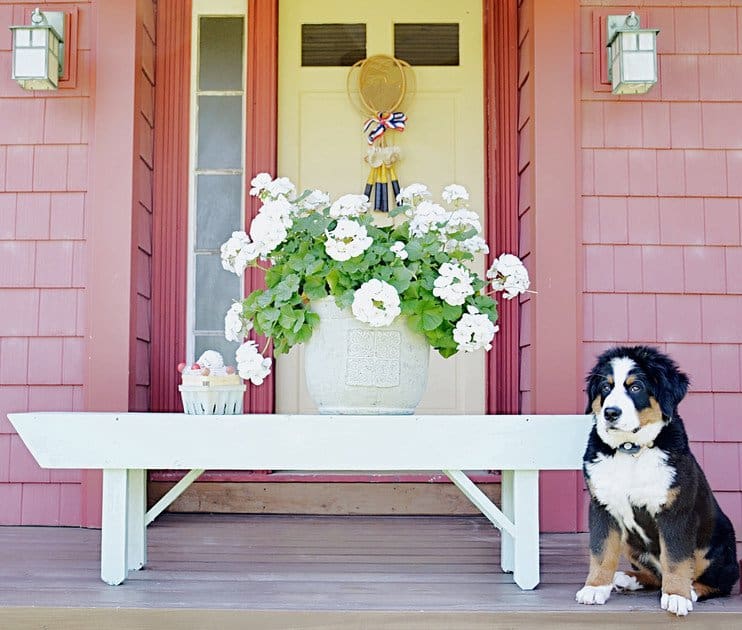 Luv these sweet vintage badminton racquets that I made into a wreath along with old badminton birdies at the front door. To see more, along with how I made it click here.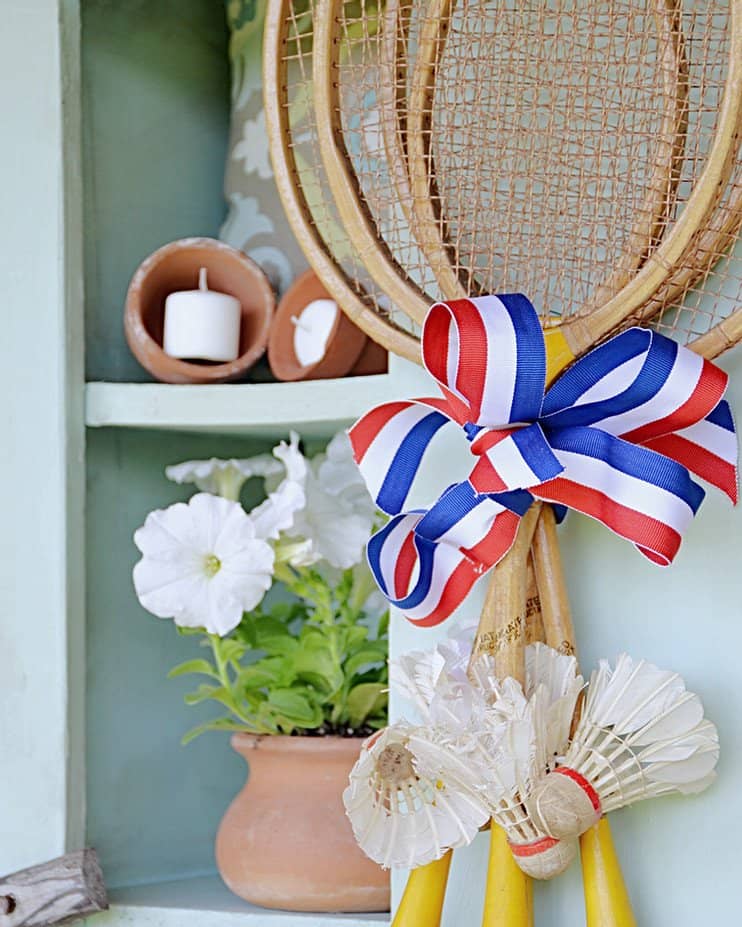 Thank you so much for stopping by today and I hope you enjoyed the views and took a little vintage decorating inspo along with you!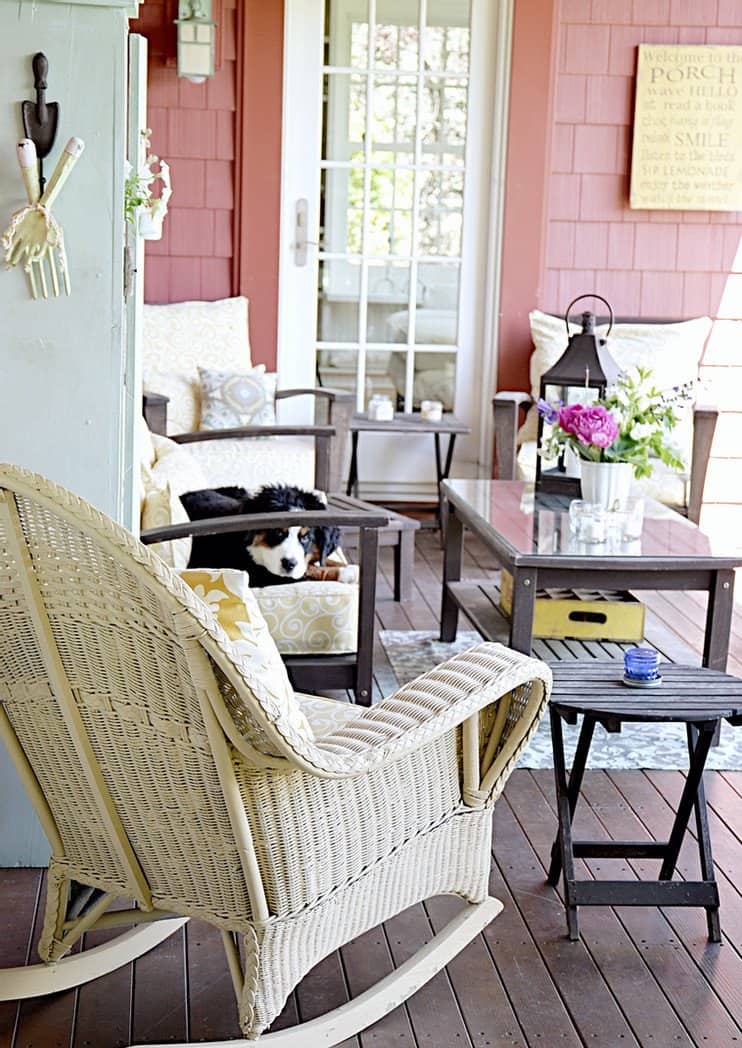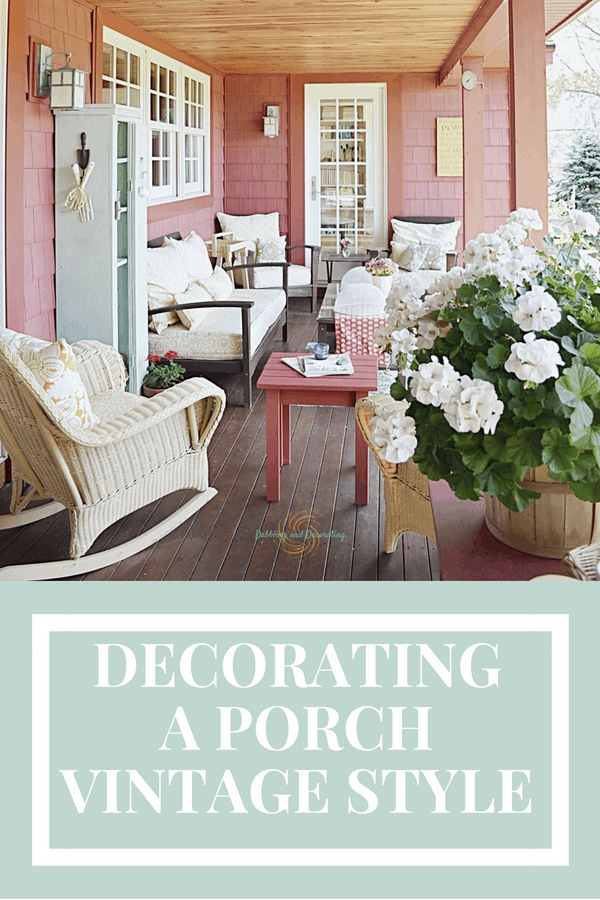 If you like this post, I would luv for you to share it on Pinterest! I've created the above custom pin just for this post! You may also find more porch inspiration on my Porch Decorating Ideas Board on Pinterest. Sharing is Caring!
I would luv to hear from you! Your comments mean so much to me and truly make my day…
You may also join me on Pinterest and Instagram to see more!
Thank you so much for stopping by and I truly hope this brought you some decorating inspiration!!!!
Styled by Ann