Hi Friends! The snow is almost gone here in southern Vermont and then we have an extra season before we enter into Spring, called Mud Season… Yup, that's right! We are ready for spring here for sure and also super excited because we are going to bring home a Bernese Mountain Dog puppy in two weeks. You can see pictures of them here. They are so adorable!!
Today I want to share in this post a super cute Felt Letter Board that I have recently featured on my home page under "A Few of my Favorite Things". I luv them so much that I'm now an affiliate of Felt Like Sharing, a nice family-run company selling felt letter boards. I am totally in luv with its fun versatility and spring-like feel to it. I think this is such a great gift idea too for teachers, neighbors, friends, family, hostess, and more. You may purchase them from Amazon or directly from Felt Like Sharing if you luv them as much as I do! They are also available in a variety of great colors like teal, purple, red, blue, yellow & more.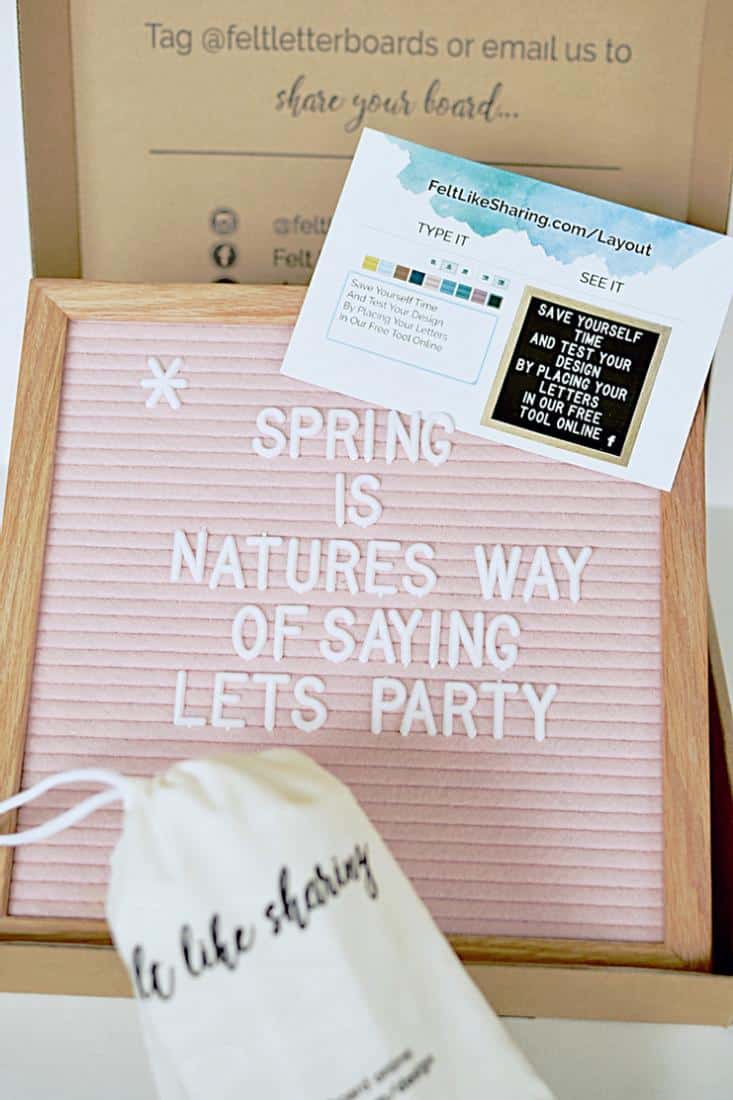 I want to share with you some fun decorating ideas for this very sweet felt letter board!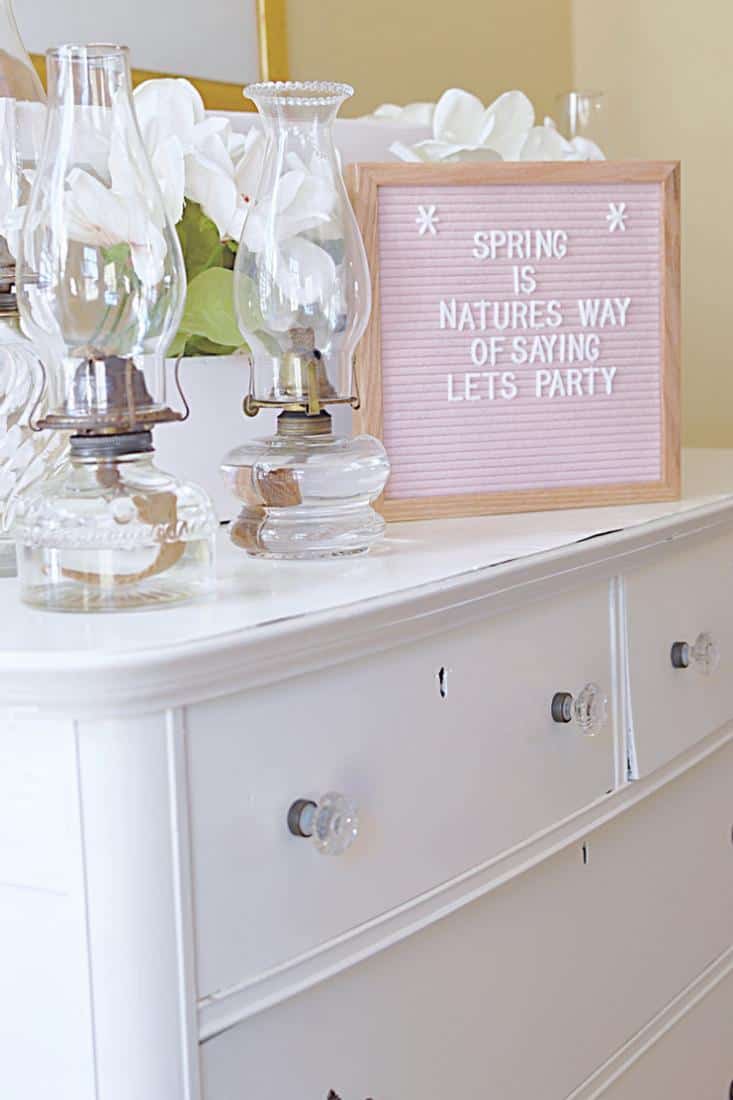 Hanging out in the Dining Room with an antique bureau, vintage lanterns, and a vintage toolbox that I painted a pale pink for spring.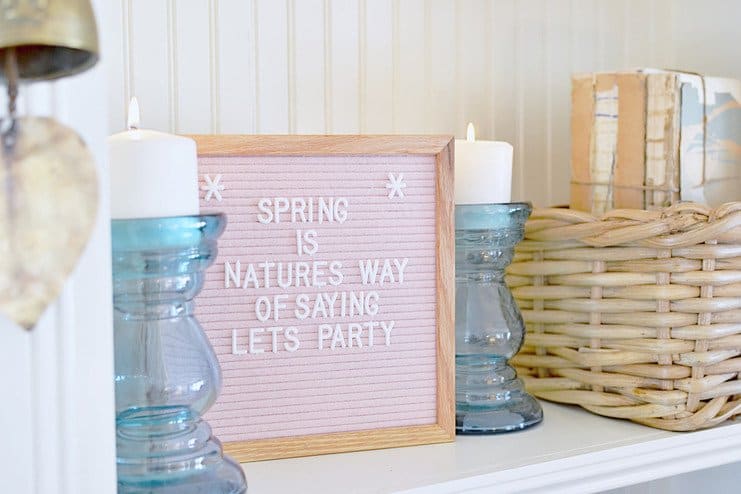 Hanging out on the Built-In Shelving.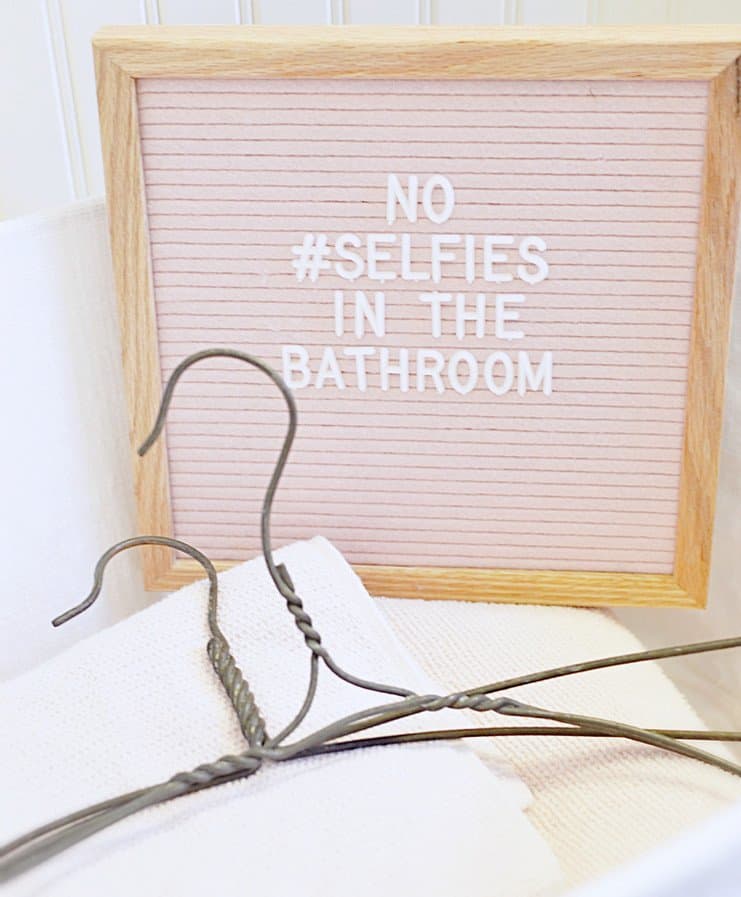 Hanging out in the guest bathroom with a bin of towels and a couple of vintage clothes hangers.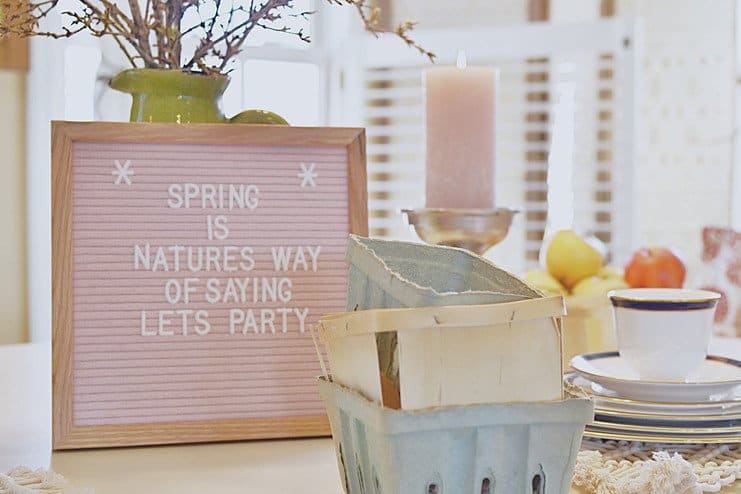 On the Dining Room Table with some fun berry crates.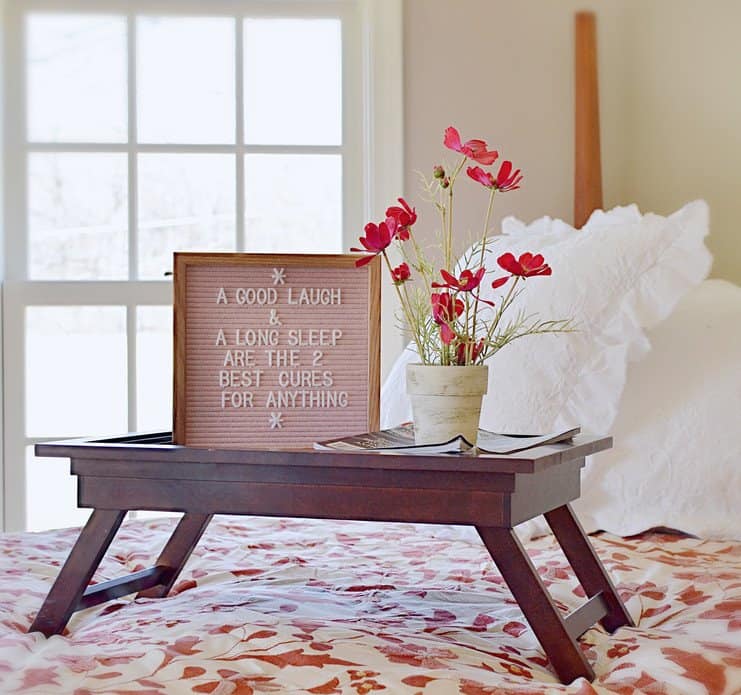 Welcoming friends in a guest bedroom.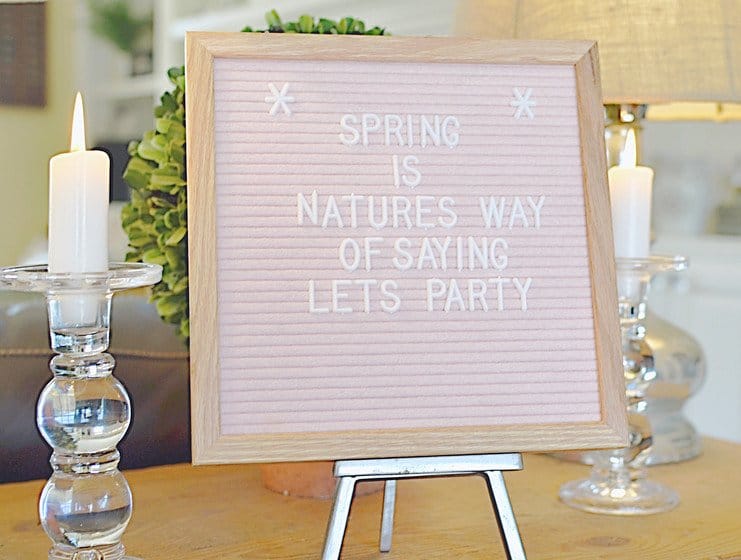 Displayed on a sofa table.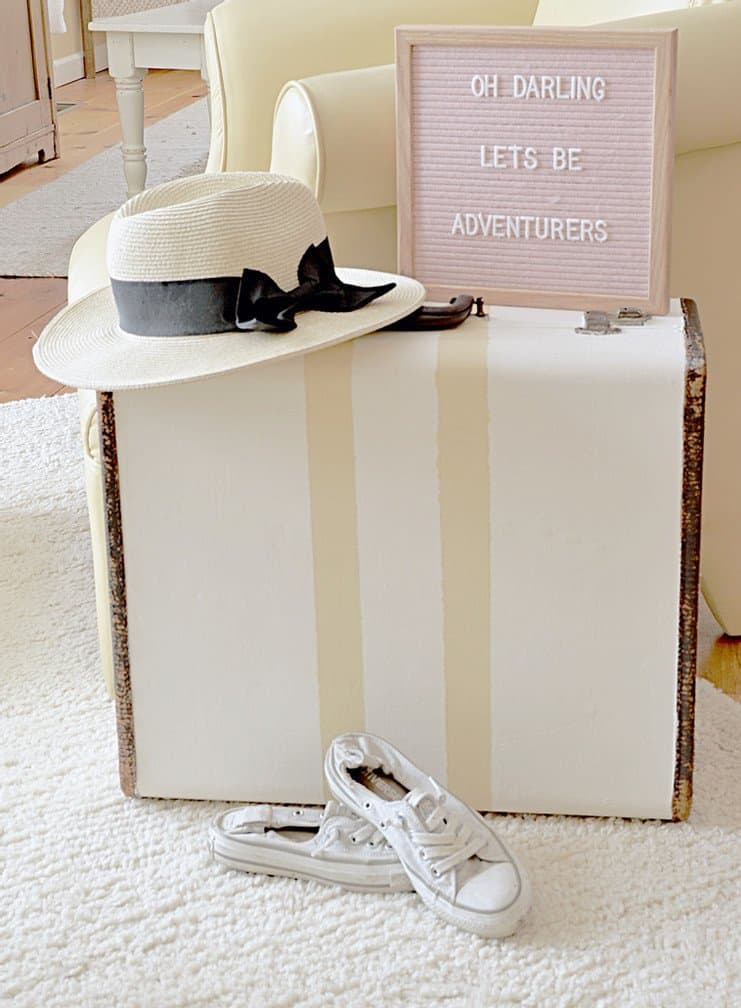 A vintage suitcase and letter board together, how fun! You can see the DIY project for these vintage suitcases here. And I'm also so excited, as this DIY suitcase project post will be a feature in "Your Handmade Home Magazine" in their June 1 issue! Woo Hoo…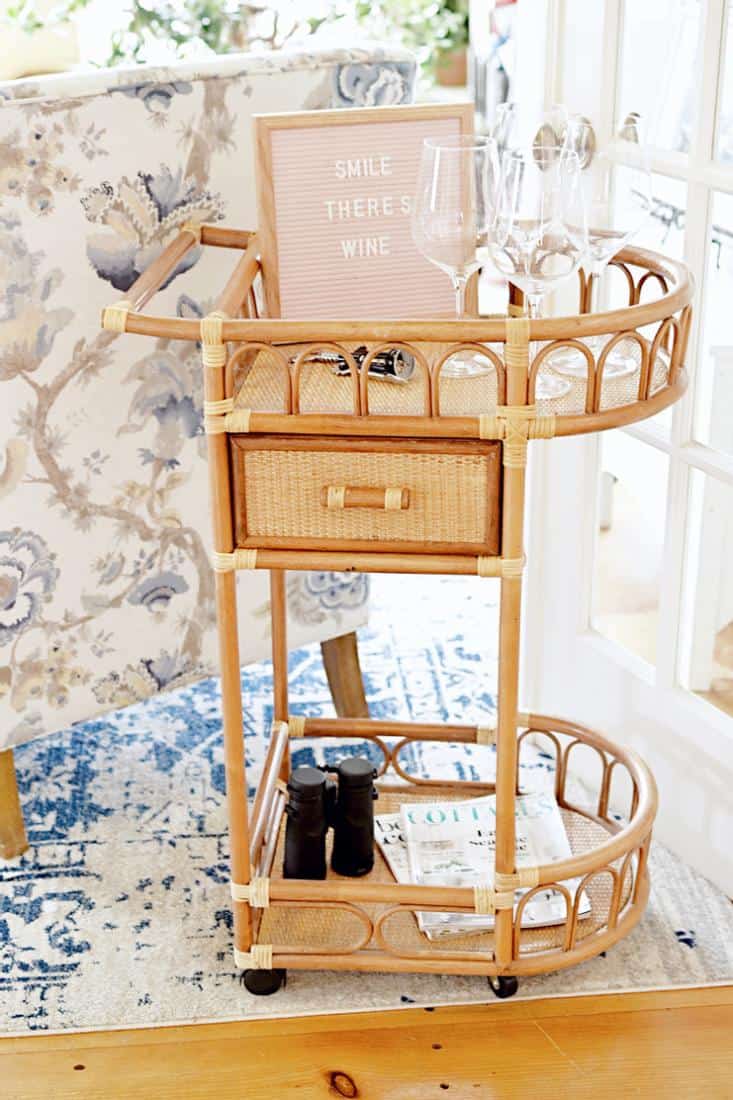 Decorate a beverage cart with your letter board!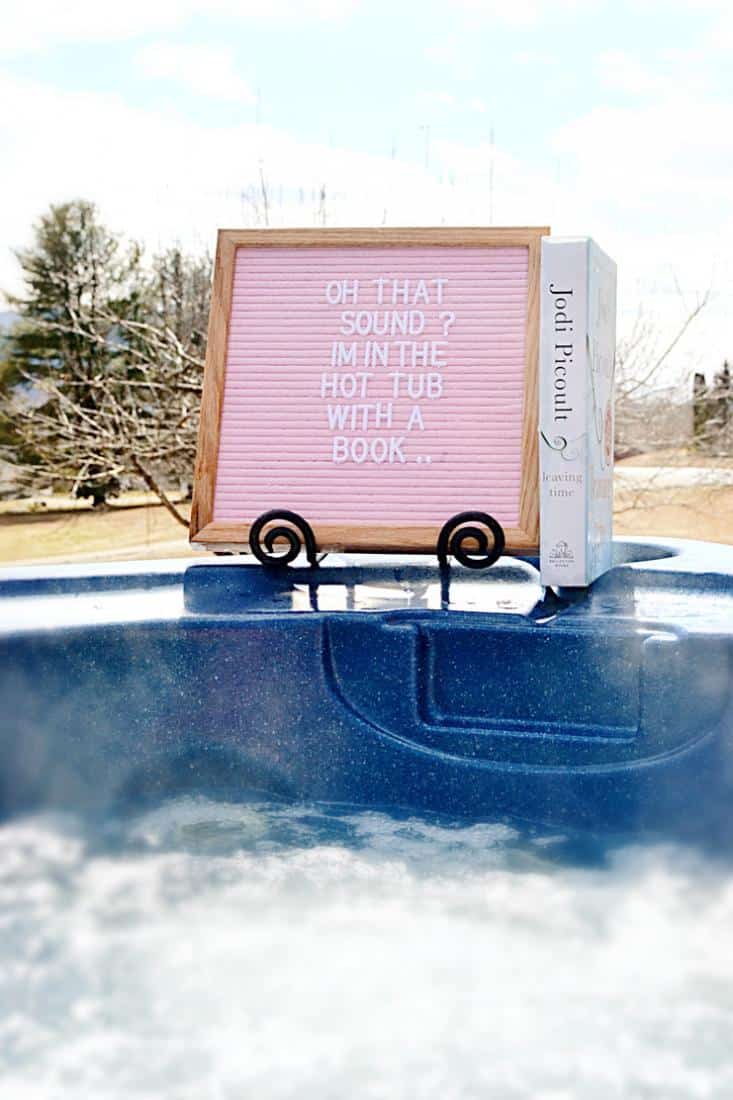 Even hanging out at the hot tub…
For real friends, wouldn't this at least be so cute at a hot tub or pool when the weather is warmer!
This wasn't an easy photo to get either, with all the steam, Vermont winds, and low temperatures… Oh and I can confirm that this letter board is also waterproof!!
I wouldn't promote a product that I don't like. These felt letter boards are SO cute and super trendy… I'm seeing more and more of them around, and love using the one I have now! Felt Like Sharing is having a sale right now too offering free shipping — details are on the website!
Pin It!

If you like this post, I would luv for you to share it on Pinterest! I've created the above custom pin just for this post! Sharing is Caring!
You may also follow my Letter Board Board on Pinterest for more inspo!
I would luv to hear from you! Please let me know what you think below…
You may also join me on Pinterest and Instagram here!
Thank you so much for stopping by and I truly hope this brought you some decorating inspiration!!!!
Styled by Ann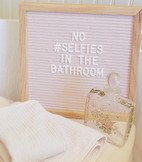 "We are a participant in the Amazon Services LLC
Associates Program, an affiliate advertising program
designed to provide a means for
us to earn fees by linking to
Amazon.com and affiliated sites."