Hi friends, it's that time of the week where I want to share a fresh weekend centerpiece idea with you. Being September, our limelight hydrangeas are starting to turn that perfect shade of pink, with a few white ones still hanging on. So what a perfect flower to cut and share on our farmhouse table for this weekend.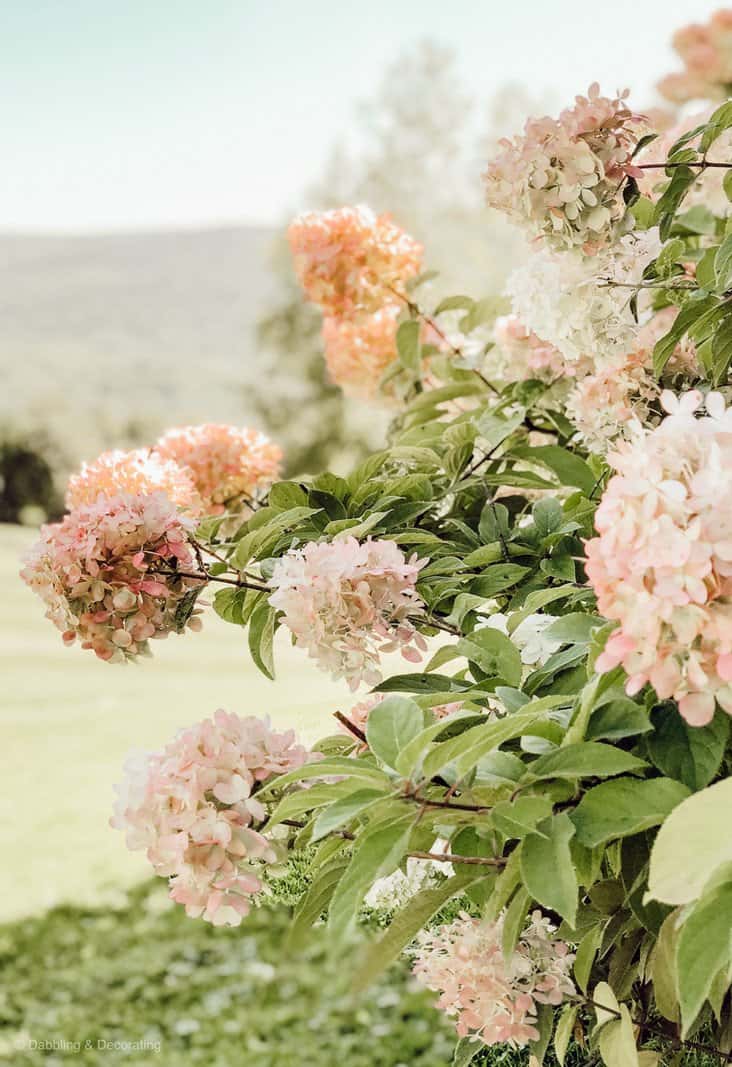 I gathered a few of my favorite things from around the house. A vintage scale, a weighing basket, and an antique mirror that was just leaning up against the side of the wall in the dining room…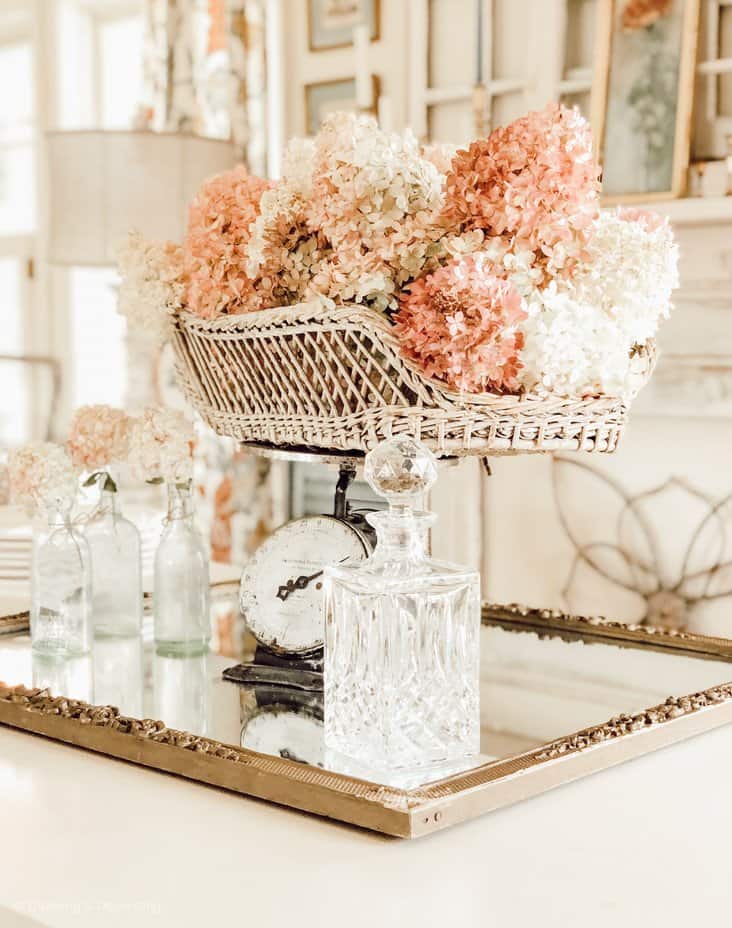 Vintage blue seems to be my color theme of choice this season. I simply luv the soft color. Therefore, I added a few vintage blue bottles with some soft blush limelight hydrangeas from the yard.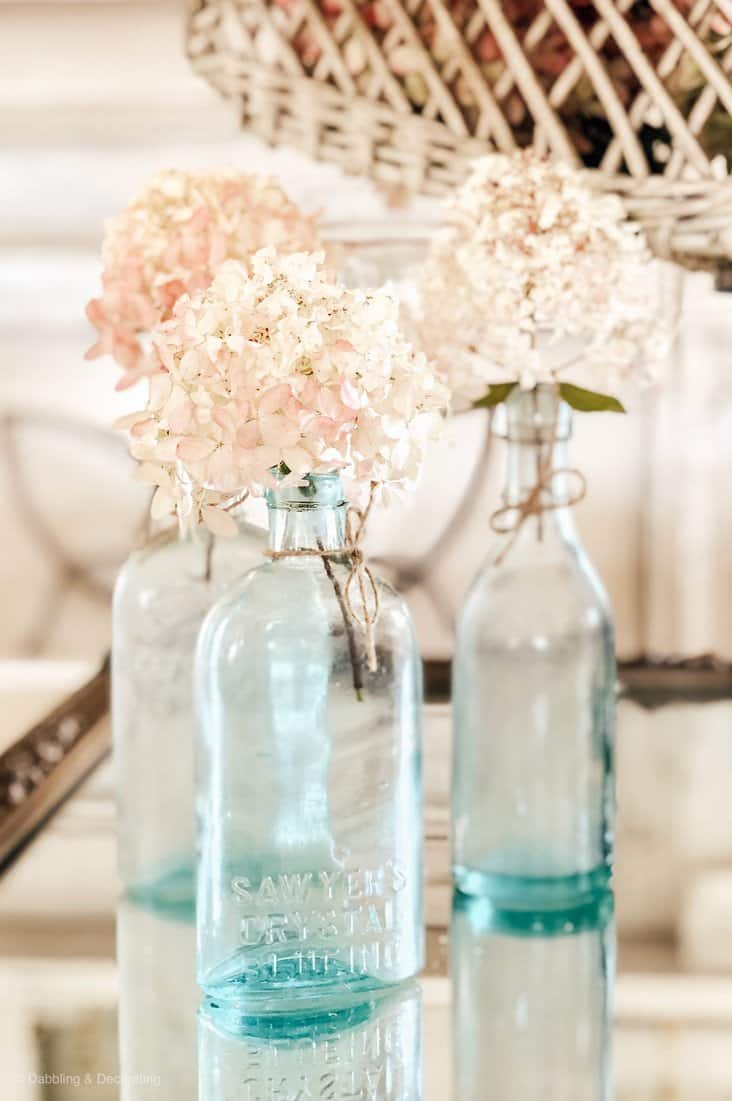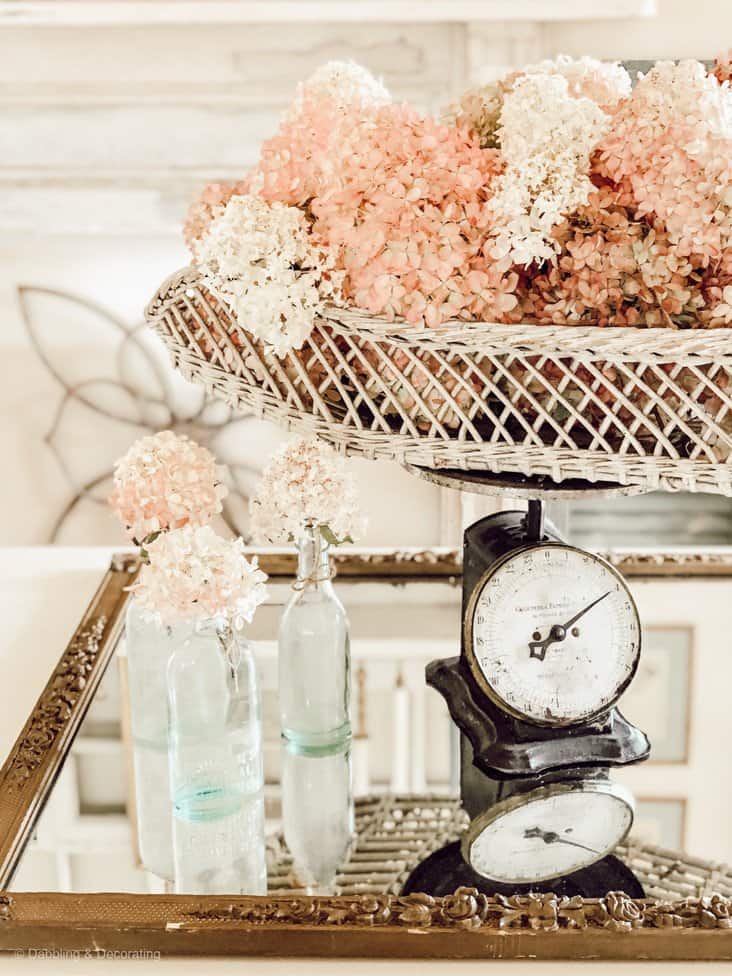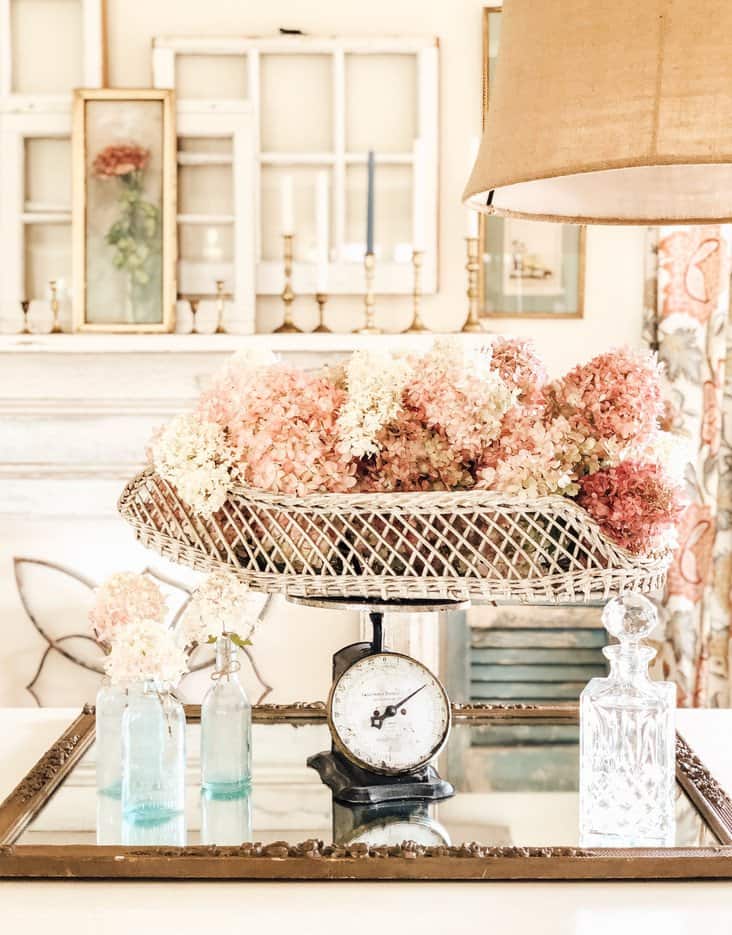 I found the heavy glass canteen at a church bazaar for $10, it has such an elegant vibe to it!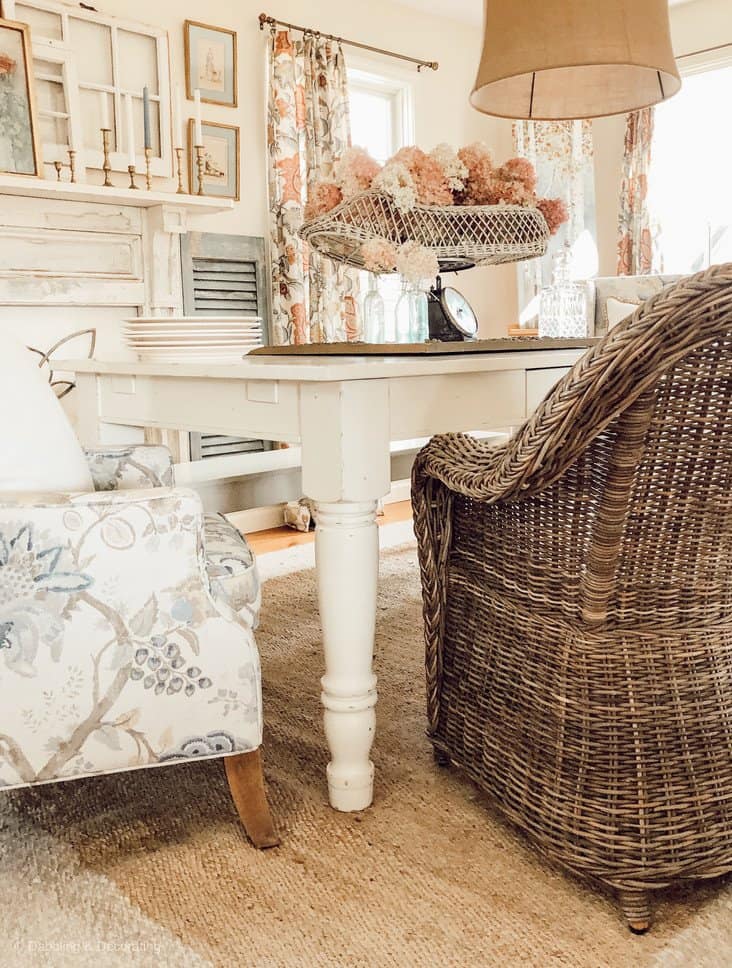 All I did here was cut the hydrangeas from the backyard and piled them up in the basket. I opted out of any water so they would dry out and last longer.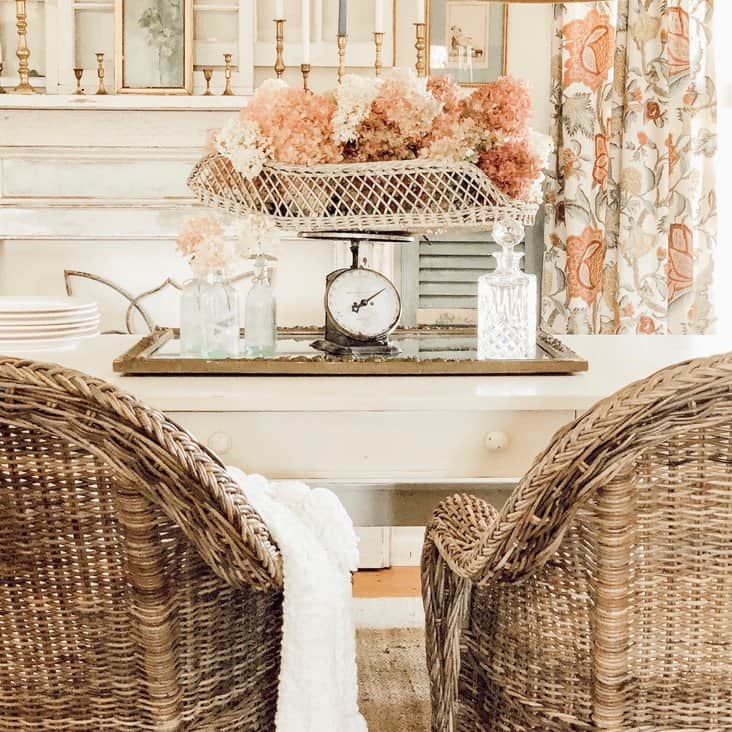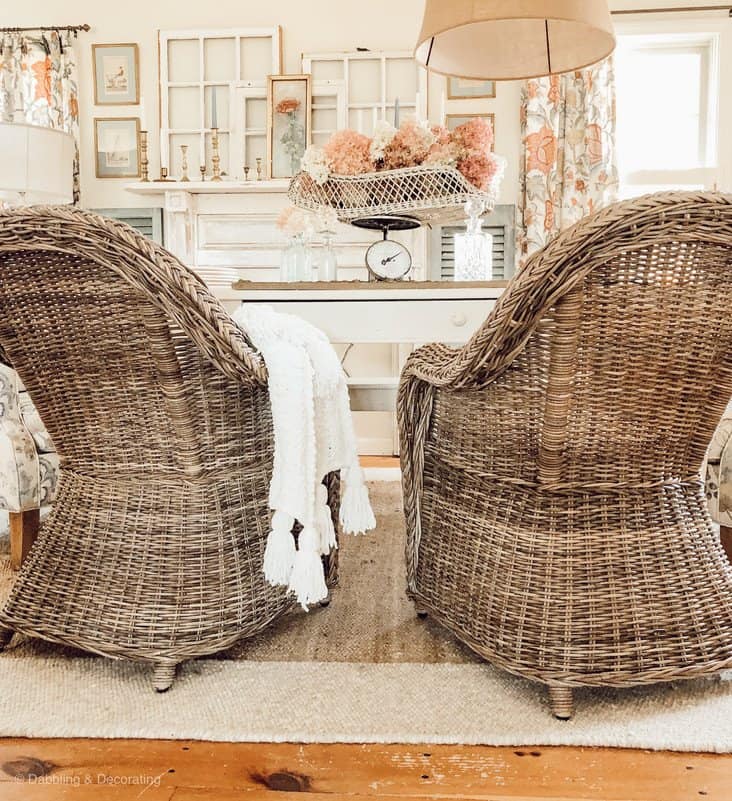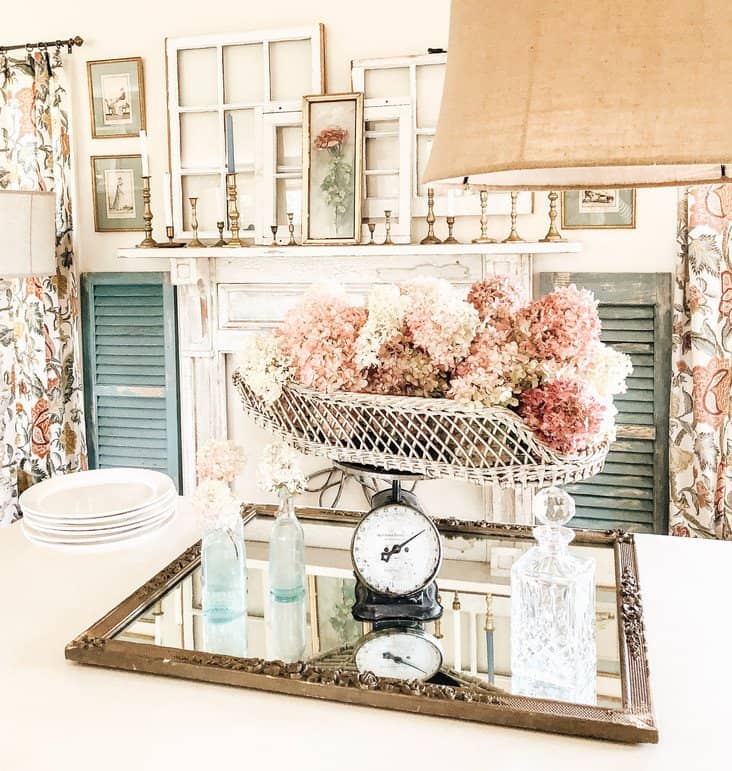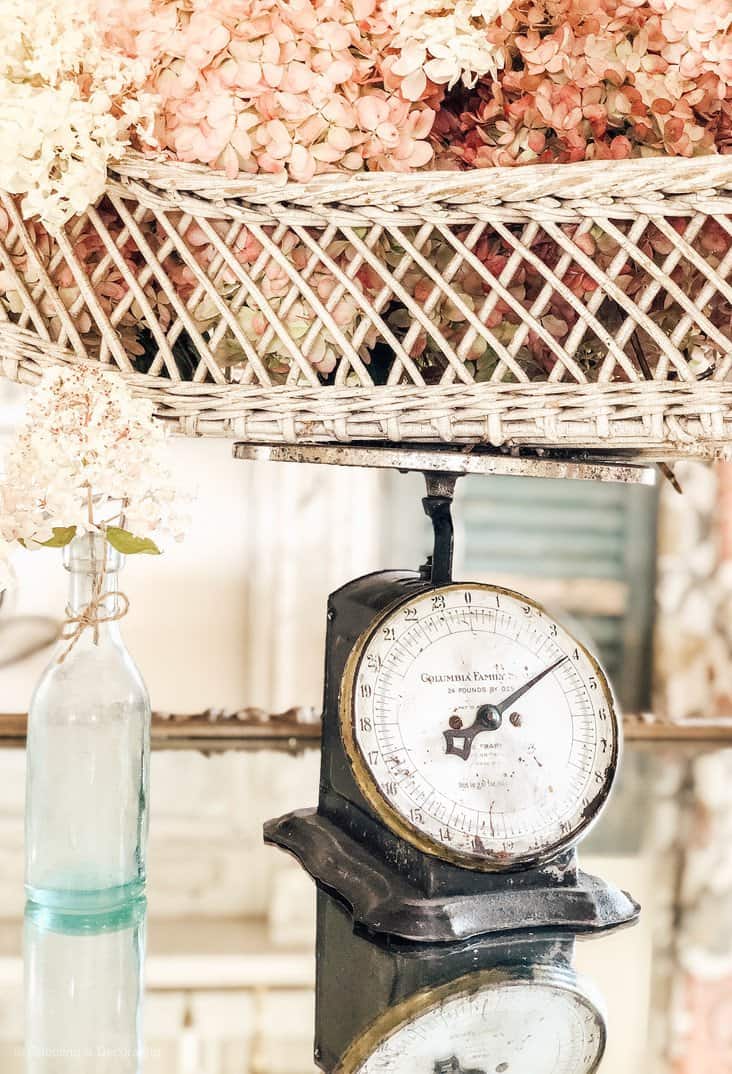 BE SURE TO SAVE THIS HYDRANGEA CENTERPIECE POST TO YOUR FAVORITE PINTEREST BOARD FOR LATER.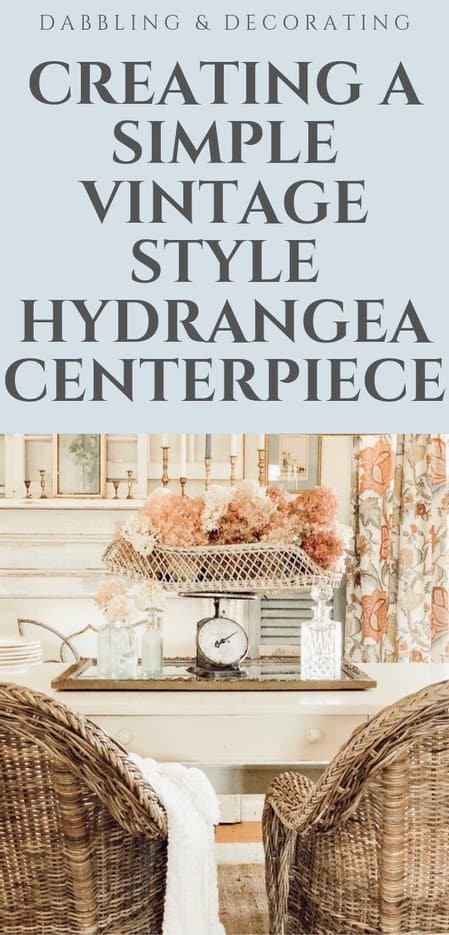 I'm so glad you dropped by today friend, and if you are new to my blog, welcome! I hope you enjoyed your visit with us here today at our home here in Coastal Maine.
Please join me as a regular here at Dabbling & Decorating by signing up for my newsletter below and never miss an update!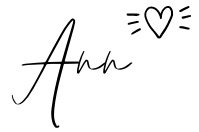 You May Also Like