Growing up on the coast of Maine I've had my share of Maine Lobster.  My first job at 13 was waitressing for the infamous Foster's Clambakes & Catering for three years.  It was the best job ever, getting to travel to the Boston Tea Party Ship, Newport, RI mansions, Home Bakes and so much more!  I have never tired of eating this meal, that many call a delicacy. However in Maine, lobster is a super casual dining experience.  You will find tourists scoured around Maine eating lobster, lobster rolls, and lobster stew at picnic tables, backyard parties, on the beach, etc…  It can be a messy experience, so keeping your table simple is key!  Here I share a simple, impromptu summer lobster tablescape on our farmhouse porch in Vermont.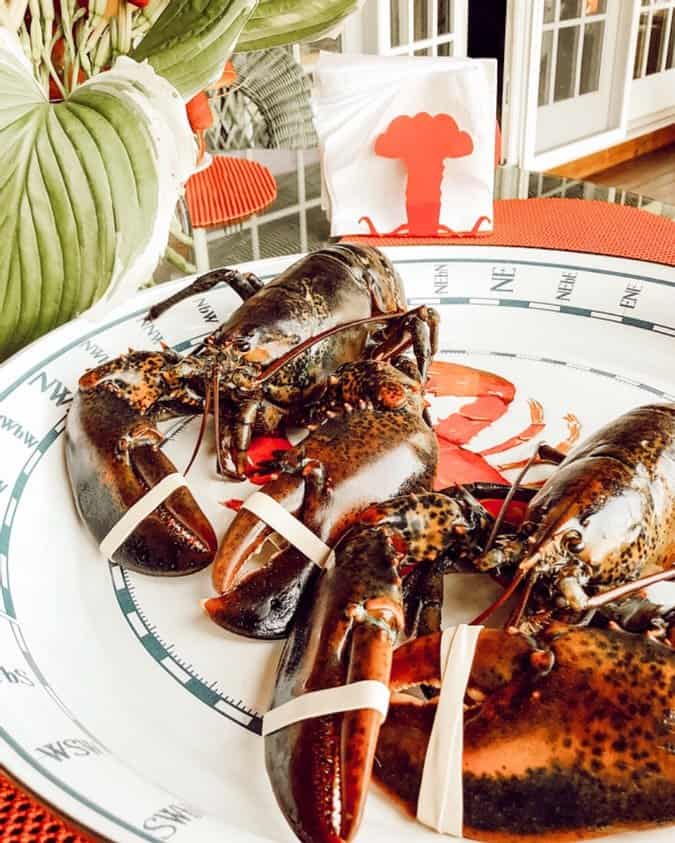 We boil our lobsters on the grill and a 1.5-pound lobster is a perfect size for me!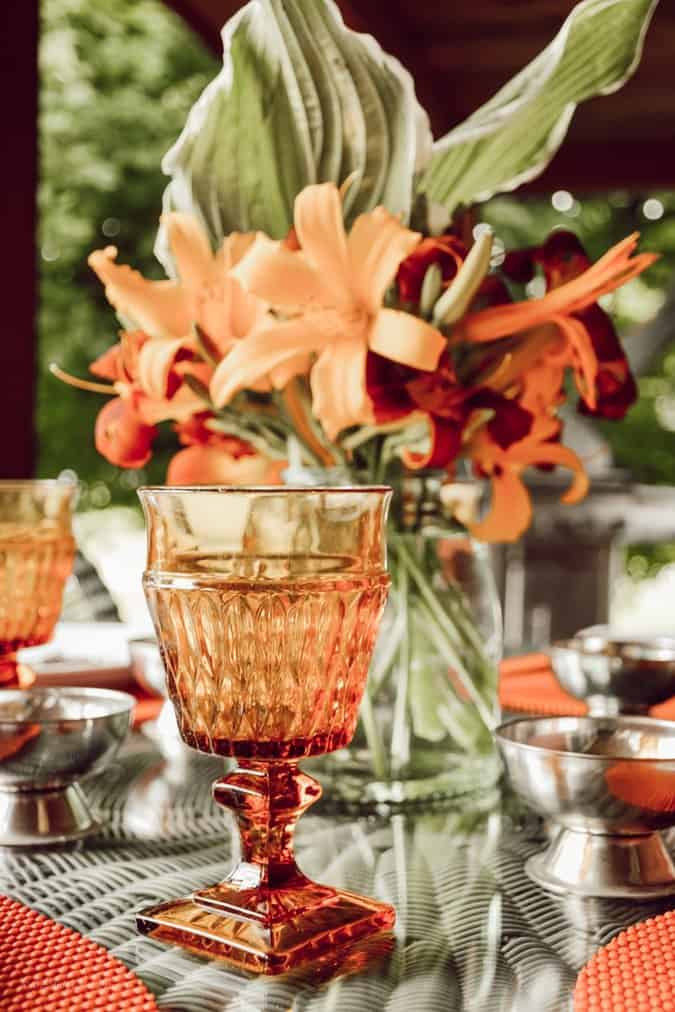 Love these amber vintage glasses that were my mother's along with the little tin cups for the butter that I found at a local consignment shop.
The Christmas Tree Shops has a great line of lobster tableware. This is where I found these lobster plates, red placemats, and the "VINTAGE" glass bottle for our lobster tablescape here today.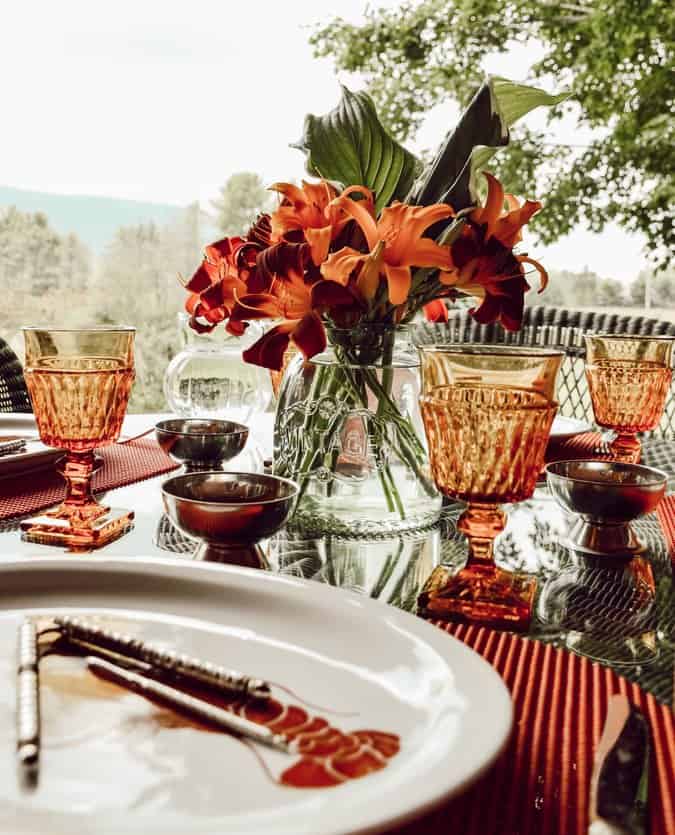 Pin these ideas for later!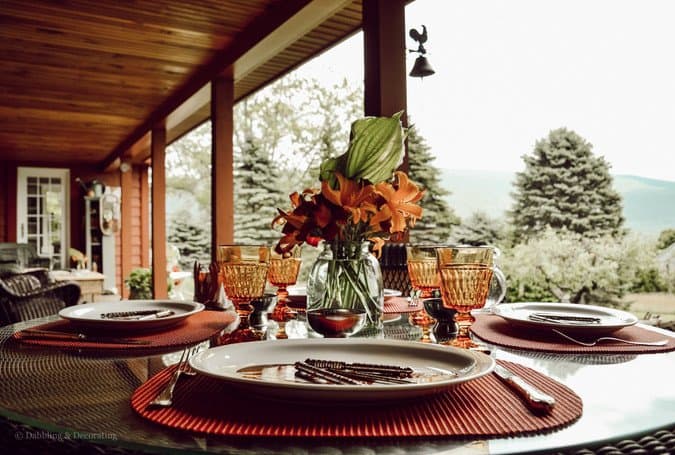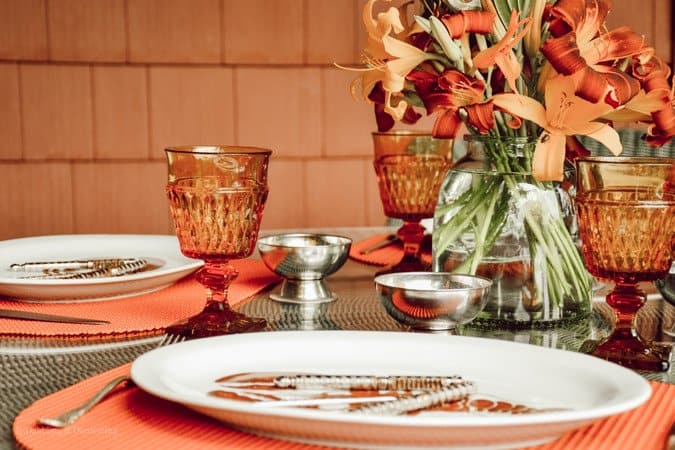 You may also enjoy this quick and easy lobster table setting on a rainy day in Maine.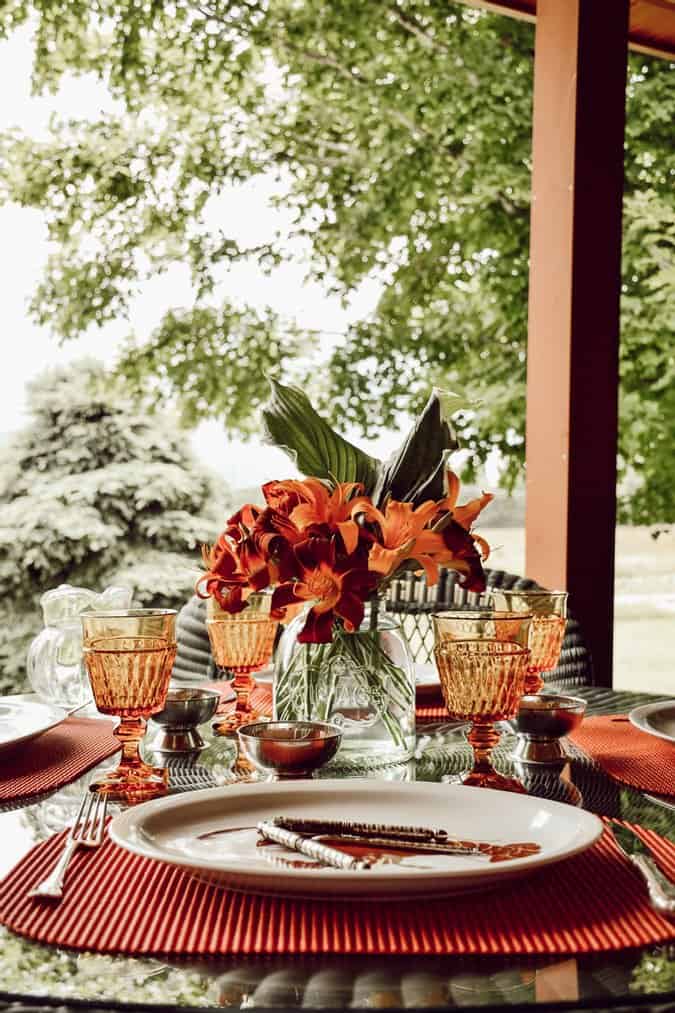 Last fall I found this Raton Wicker Outdoor Set at an Estate Sale. It was in perfect condition and I love the evergreen against the red house.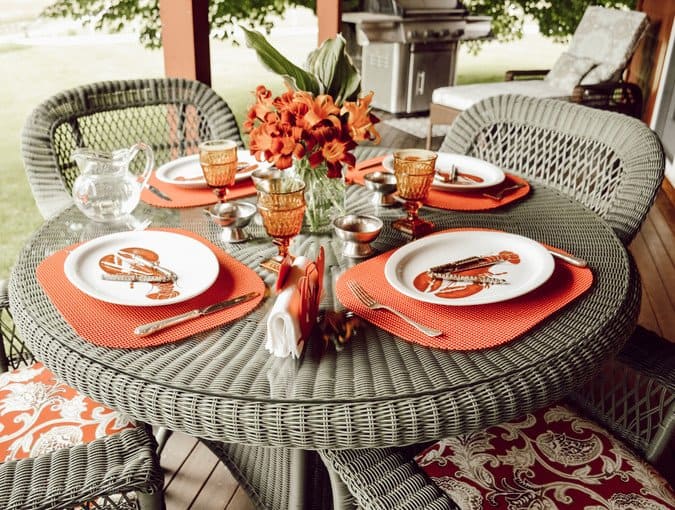 Along with the lobster, I will also serve corn on the cob, dinner rolls, and a salad. That is all that is needed. Such a simple and delicious alternative to outdoor grilling!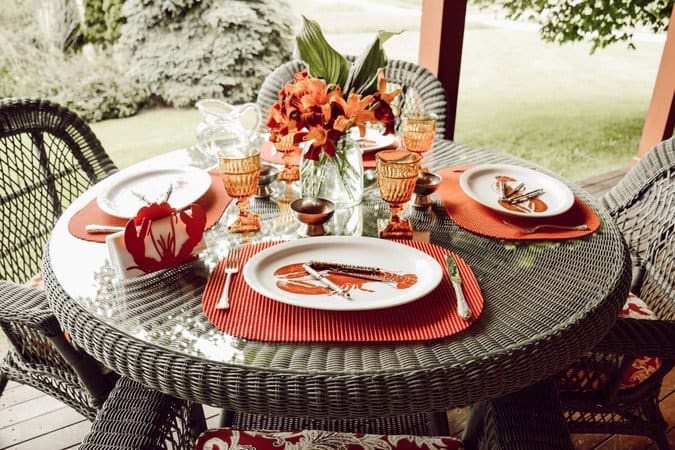 Pin It!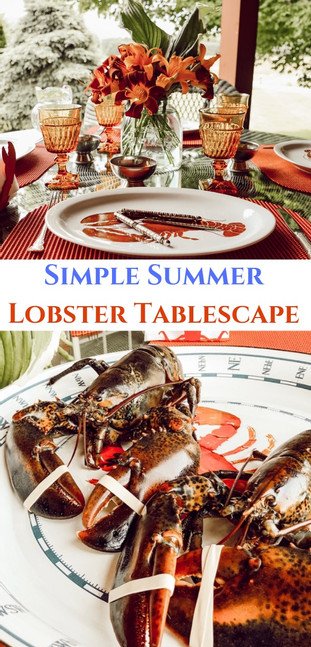 If you like this post, I would luv for you to share it on Pinterest! I've created the above custom pin just for this post! Sharing is Caring!
I would love to hear from you! Your comments mean so much to me and truly make my day…
Please join me over on Instagram and Pinterest to see more!