Hi Friends, thank you so much for stopping by! If you like weathered-looking furniture, vintage style, painting projects, and/or distressed furniture, this post is for you! But it may not be what you think it is!! Tommy Art is an Italian-based company that reached out to me for an evaluation of their Distressed Vintage Kit. Right up my alley for sure!! I couldn't wait to get started.
I was given a large choice of colors, which I chose Tommy Art's Honey Mineral Paint and Milk White Mineral Paint. They selected the Natural Wax, Sandpaper, and Gloss. The instructions were included in the kit and it all seemed very straightforward.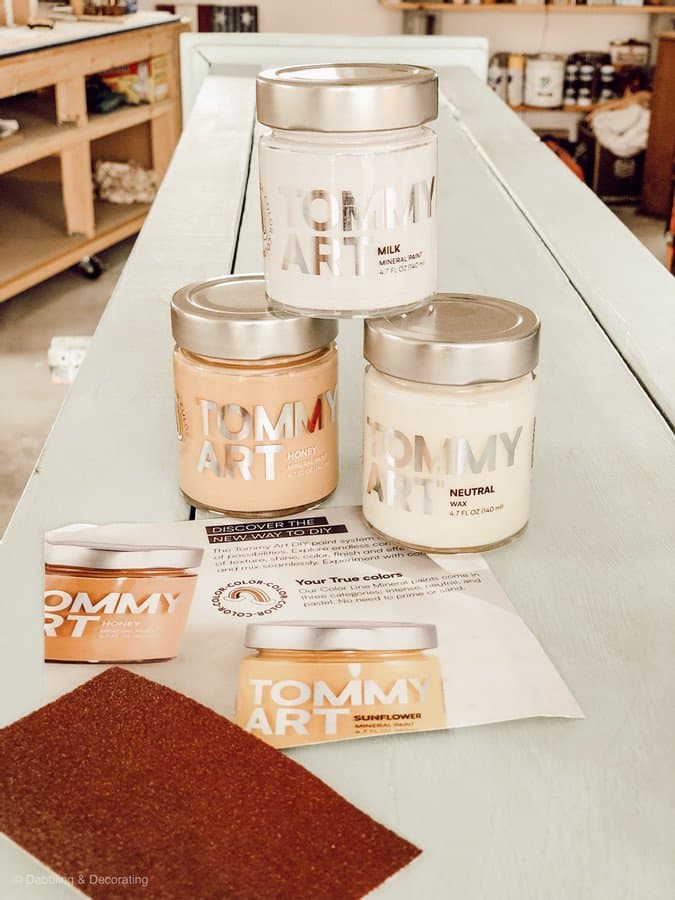 I chose this wooden cupboard that my father made me a few years ago, that has been painted numerous times. This is a cupboard that I put out on our covered deck over the summer and fill it with flowers and other fun items.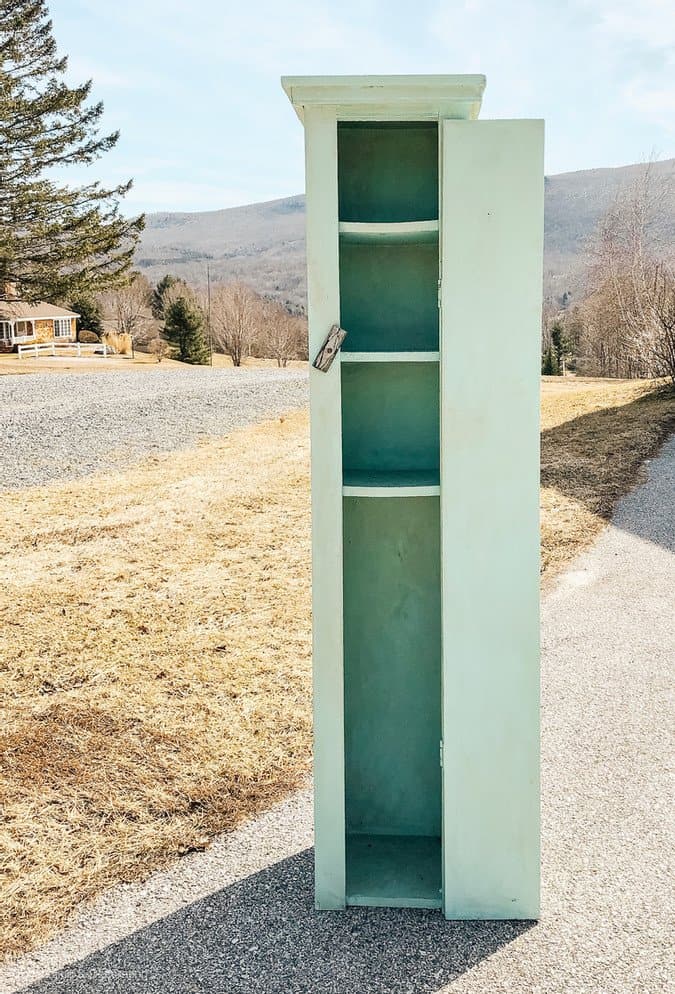 I followed the instructions exactly, which were very simple.
A. Clean the surface of the item to be painted, no sanding required.
B. Apply the base color. Dry completely.
C. Use a brush to apply a thin layer of Neutral Wax to the entire surface.
D. Apply the second color. Dry completely.
E. Sand with coarse-grit sandpaper to heavily distress the surface. Brush off and completely clean all dust from the surface.
1. I started with this however, I did move to my electric sander to speed things up.
F. Use a brush to apply a thin layer of Neutral Wax to the entire surface.
G. Apply the third color. Dry completely.
H. Sand with coarse-grit sandpaper to heavily distress the surface.
I. Brush off dust and protect with Neutral Wax or Glossy Varnish.
First Coat Applied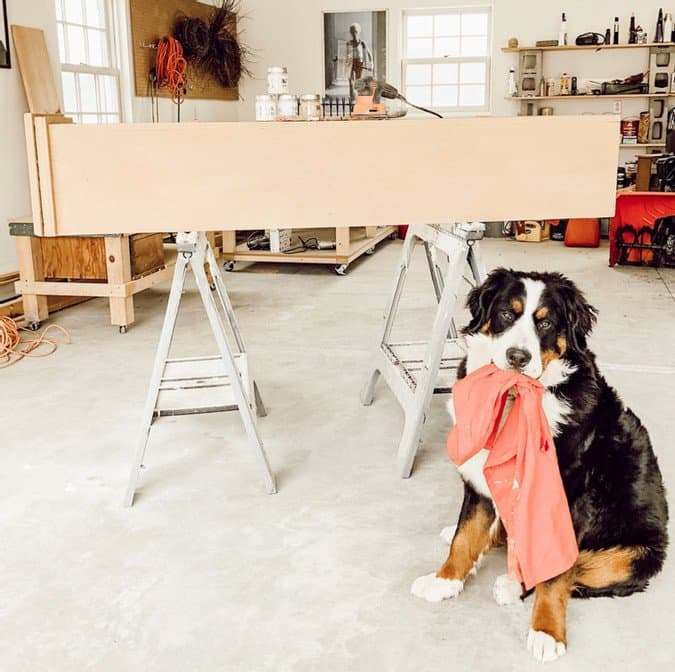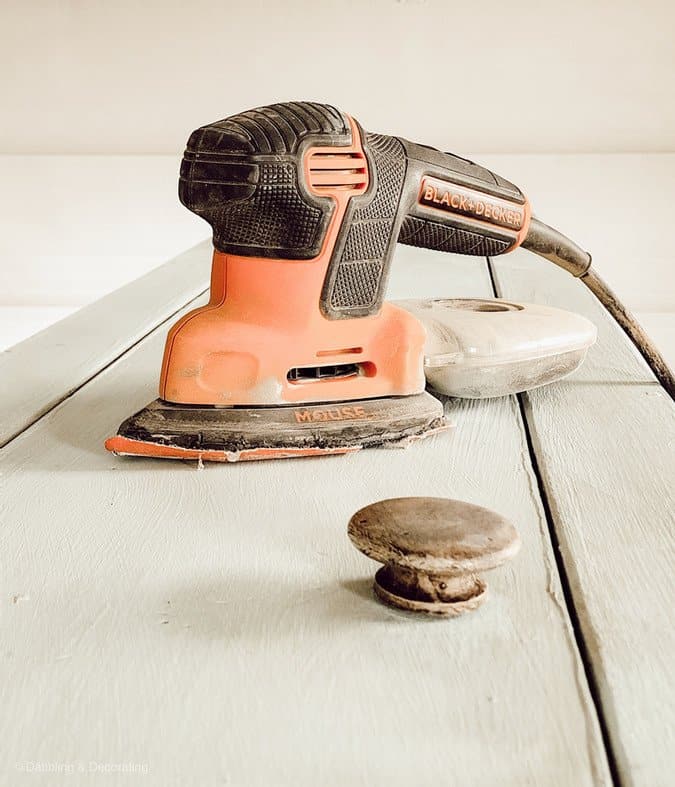 Here are a few close-ups of how the distressed vintage cupboard looked after the first coats of Tommy Art paints and distressing. I absolutely luv it! However, notice the teal color did show thru after distressing, which I wasn't expecting. But again, I actually loved it this way! It looks so authentic!
Unfortunately, after applying the second coat of paint, wax, and distressing I wasn't happy with the outcome. It came out looking "calico" with the teal, honey, and white all showing, and mostly the teal that I was trying to cover. I didn't mind having some of the old teal show thru, but it was overtaking the cupboard. Not what I expected to happen at all. I was looking for a honey undertone with a white distressed vintage look covering the teal.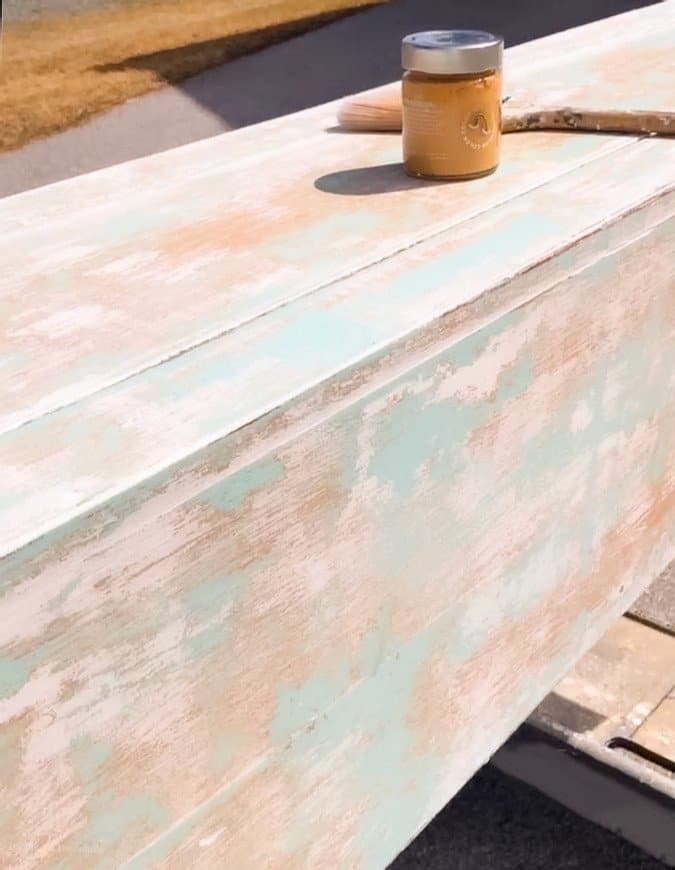 The funny part of this DIY is the top of the cupboard came out correctly with just a hint of the teal showing and a lot of the honey mineral paint. And it was painted and distressed the exact same way.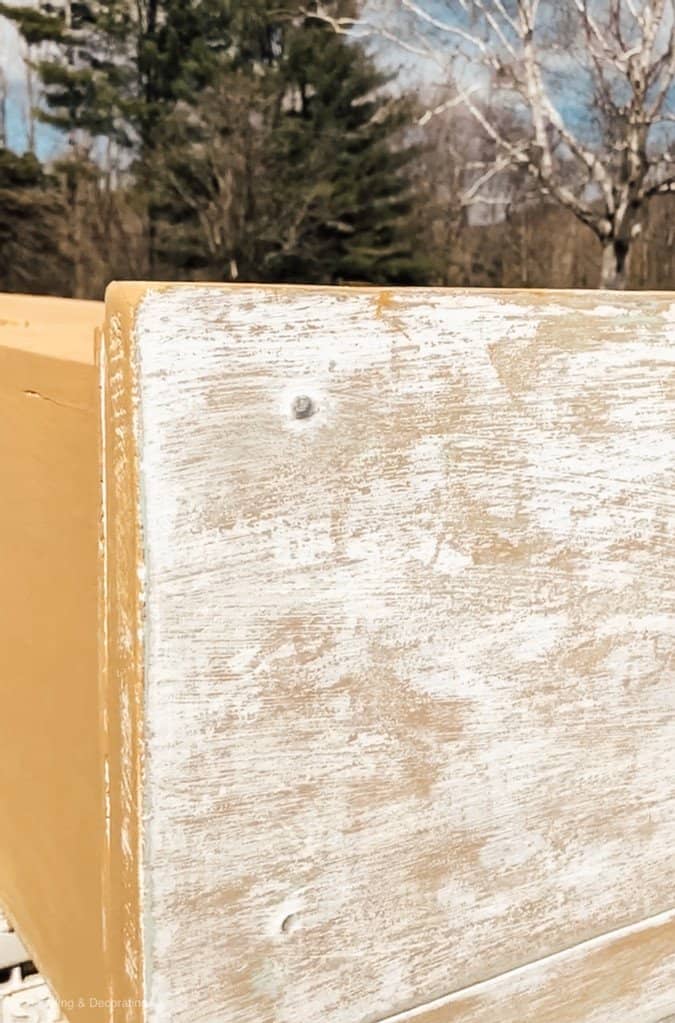 I decided to continue to work on it once again covering the cupboard with the remaining honey mineral paint, let it dry and added the remaining milk mineral paint over it and let that dry. I then used coarse grit sandpaper to sand it down again. The teal continued to be the color that would show thru and very little of the honey. I tried both the electric sander and the hand sandpaper. I have to say, I was really very disappointed, as I was really liking it at the start. To see the entire process, I have posted it all on my Instagram Highlights under DIY. Here is the photo gallery of the After. I couldn't sand the milk mineral paint anymore, as it was just pulling out the teal and removing the honey mineral paint.
I luved working with Tommy Art and am so grateful they asked me to evaluate one of their paint kits!!! They offer so many kits from the Distressed Vintage Paint Kit to the Rust Effect, Stucco Kit, Classic Transfer Image Kit, Hammered Metal Kit, and more. Although this kit didn't work specifically for me on this project, I will be trying another one again soon, and I encourage you all to check them out. Such a wonderful Italian company!!