Happy Valentine's Day!
Ok, so I'm not a professional interior designer like Kristy, however, I have loved home decor since I was young.  I luv decorating for Valentine's Day, as I feel as though it is really simple and festive decor.   And can be done without looking like you just bought out a Hallmark store!  There are many simple craft projects and DIY's that can help you get there too if you like.  You may visit my Pinterest board, Valentine's Day Ideas to check out some of my favorites.  I also recently posted how to make a Hearts Garland, which is so cute on a mantel, girls room, door, kitchen, etc…
A great place to begin is with pillows.  I purchase pillow covers so that I can swap them out during the different holiday seasons.  These I found at Pottery Barn.  I use them as throw pillows in my sunroom, outdoors, and in my living room. 
After adding pillows, I say candles, candles, candles! I luv to have candles burning all the time. I found these light pink candles at Pottery Barn on sale for only $7.00 each and have them scattered throughout the house!
Unfortunately, the products I found and mentioned previously in this post are no longer available.
Here is another basket that I found at Pottery Barn a couple of years ago, that sits on our living room coffee table with pink flowers from the grocery store in vintage milk bottles. Pillows, candles, baskets, and flowers!
I luv the welcoming and simplicity of scattering flowers throughout your decor.
This yellow chair was one of my first DIY posts.  This vintage chair gets moved around quite a bit, and now fits right in.
Our sunroom/library decorated for Valentine's Day
Check out this Valentine's Day winter wreath on the front door of our home in Coastal Maine.
And this cute vintage Valentine's Day Centerpiece.
So one of my other luvs to decorate with are vintage chalkboards. And my husband has a touch of the artist in him, so that's a bonus. This one sits in our entryway on an easel that the previous owners of our home left behind.
I like moving things around (a lot) and here is another shot of the chalkboard in a corner of our main living area, which is an open floor concept.
You may also enjoy seeing more of these Valentine's Day Home Decorating Ideas here.
Here you can see where I also decorated with baskets, flowers, candles, and pillows.
I added a few vintage books, which are so fun to decorate with and fill almost any space that is needed.
Vintage books with dried pink roses on the mantel add to a romantic feel.
I'm so glad you dropped by today friend, and if you are new to my blog, welcome! I hope you enjoyed your visit with us here today at our home in Vermont.
Please join me as a regular here at Dabbling & Decorating by signing up for my Saturday morning newsletter below and never miss an update!
I've created the above custom pin just for this post!  Hearing from you makes my day and your comments mean so much to me! Please join me over on Instagram & Pinterest to see more!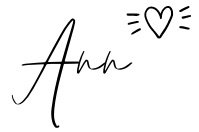 The next step on the tour is my friend Bindu at House of V Decor.  Bindu is a party planner, has a love for home decor, and is a mom and owner of two beautiful dogs.  Please go check her out next.  You won't want to miss her Valentine's Day Decor!  And again, thank you so kindly for stopping by!!
Other ladies on the tour that you will not want to miss: