Welcome to our Autumn in Vermont home tour! I think fall is my favorite time of the year. I luv the crisp air, warm sweaters, cozy decor, outdoor colors, and activities. Vermont is filled with leaf peepers from all over the world enjoying the fall colors, October brew festivals, hiking, music festivals, art festivals, etc.. You may even meet an Appalachian Trail hiker on their last leg to Mt. Katahdin in Maine, while they stop here to regroup.
So please, grab a cup of coffee, hot cider, or a hot toddy and enjoy our Autumn in Vermont home tour, and be sure to try out the Vermont Cheddar Cheese Soup recipe at the end of this tour that our own favorite Simon Pearce serves up at their amazing restaurant and glass blowing workshop in Quechee, VT. An absolute must-visit when traveling thru the Green Mountains of Vermont any time of the year!!
This year I decided I wanted to stay within a neutral color theme. I found about two dozen of these little white pumpkins and gave them a coat of bright white paint and scattered them throughout our built-in shelves in our main living area.
The glass vase filled with Scrabble letters is hand blown at our Vermont-based Simon Pearce! If you have a love of hand-blown glass I highly recommend a visit, you will not be disappointed!!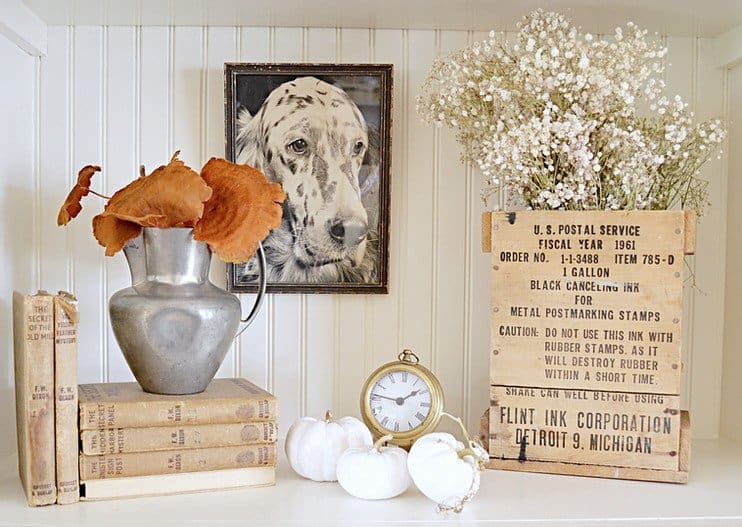 Our home is adorned with Built-In Shelving. Therefore, this is where much of my fall decor lies. White Pumpkins and rust faux leaves from a local nursery for this #Shelfie
I have shared on the blog my top 10 ideas for great #shelfies click here for your FREE Printable. And here is where I incorporated tip #1 the personal touches, with the pumpkin painting on the top shelf created by my dear friend Theresa, flowers given to me by my neighbor from her flower garden, and displayed in an antique grub pot. I just adore Autumn in Vermont.
The vintage books are part of a complete collection of The Hardy Boys that I scored at a local antique store!
I added small battery lights to an old wicker pumpkin I have had for years to add ambiance in the evenings.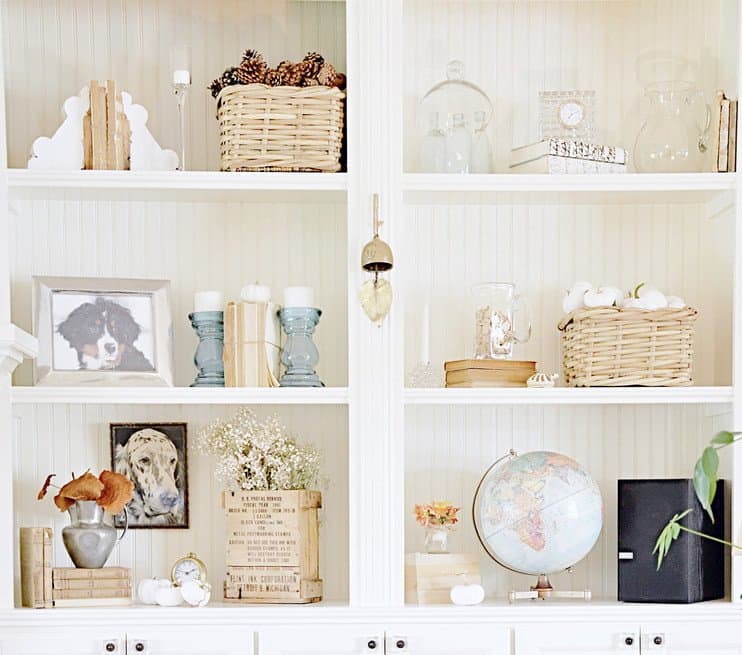 Here I added pine cones for texture in a pottery barn basket, flowers from our very small flower garden, and white candles to match the white pumpkins. Now to get my husband to rethink those speakers…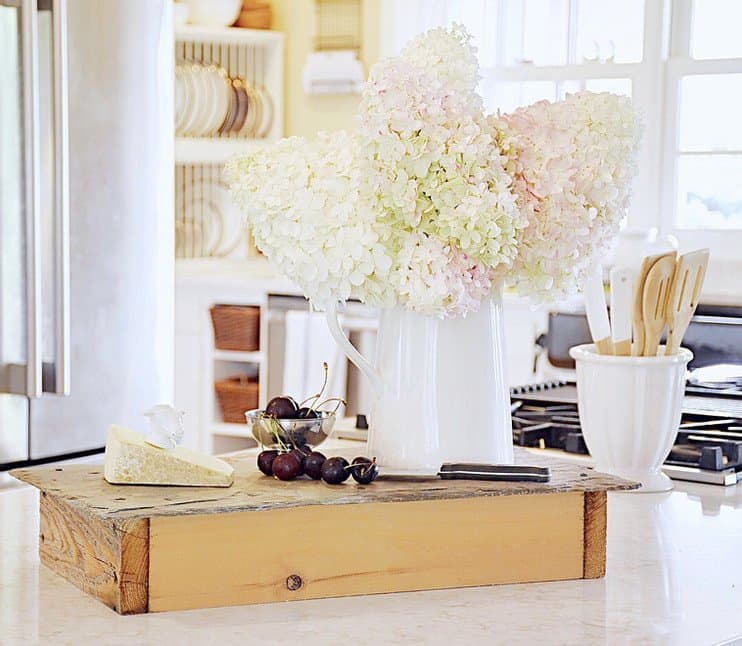 Aging hydrangeas from the yard in a white vase, a slate cheese slab with Vermont Cabot Cheese, our favorite… I love their seriously sharp cheddar!
If you follow me on Instagram you know that I found this cheese slate at The Dancing Ewe, an amazing farm-to-table Italian affair in upstate NY. Just as beautiful as Autumn in Vermont is.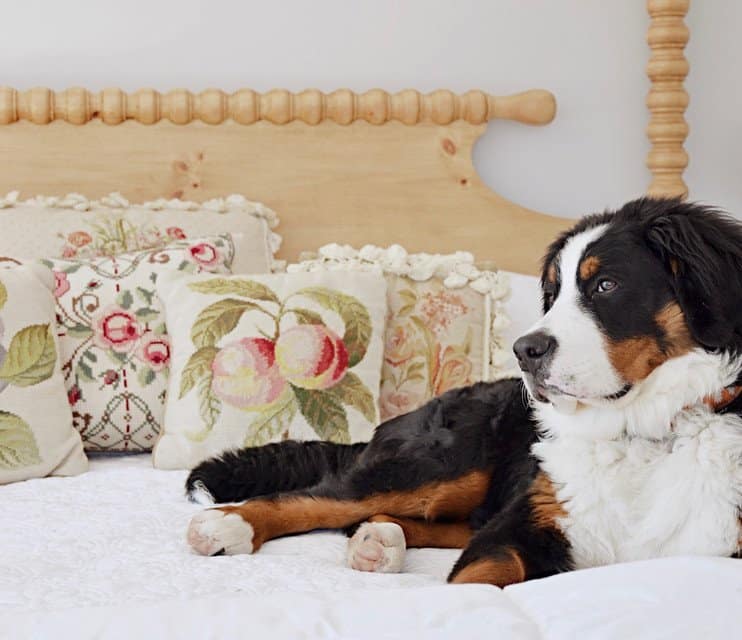 Vintage needlepoint pillows I found at our local consignment shop along with our 6-month-old Bernese Mountain Dog, Ella! All the coziness of home! I always feel like vintage pillows add so much warmth in the fall and winter months.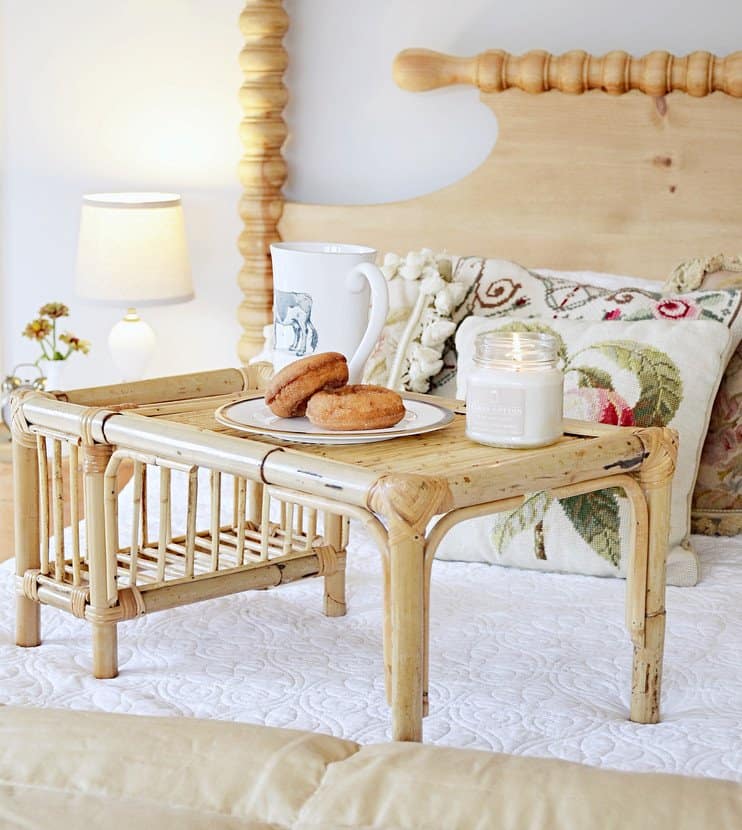 Breakfast in bed with toasted Vermont Cider Donuts, Green Mountain Blueberry Coffee, and Antique Candle Co "Clean Cotton" candle.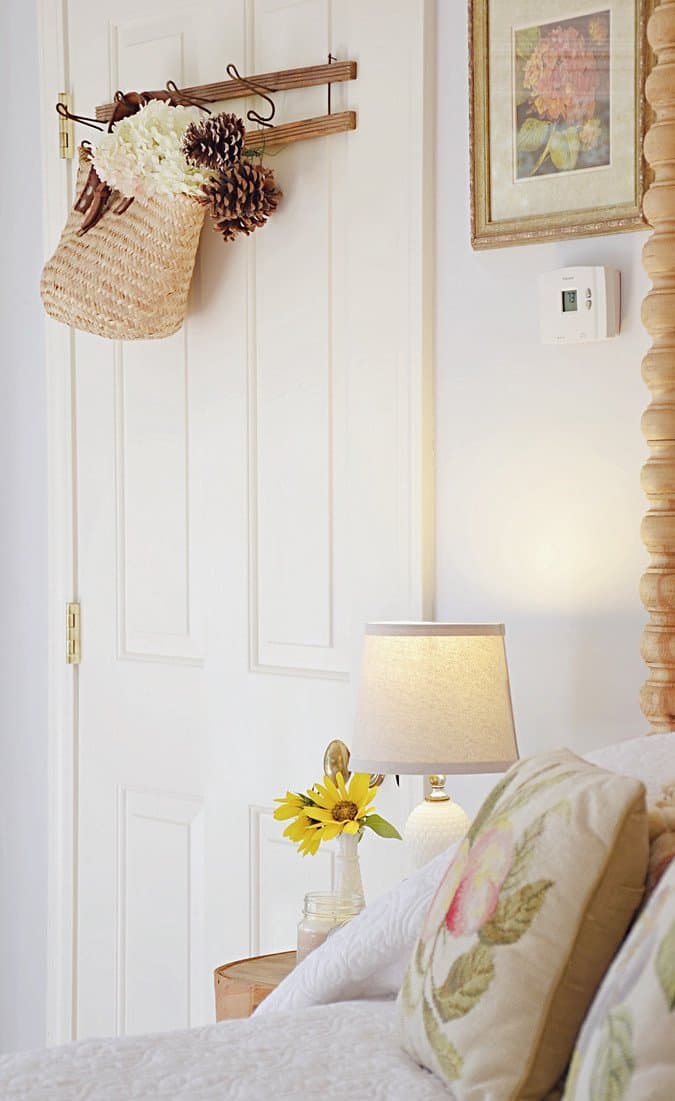 A vintage coat rack with a Bermuda basket filled with hydrangeas and pinecones from the yard adds a touch of fall to the bedroom too.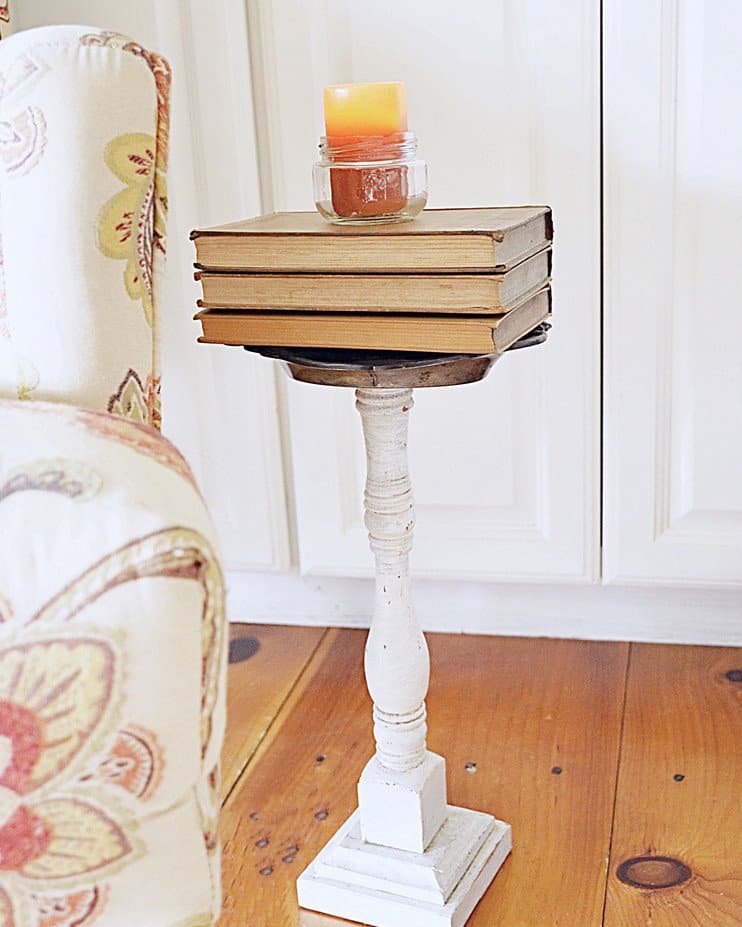 It's so fun to decorate with vintage books. Sometimes simplicity is the best way to go. For more vintage book decor you can check out 10 Fun Ideas for Decorating with Vintage Books.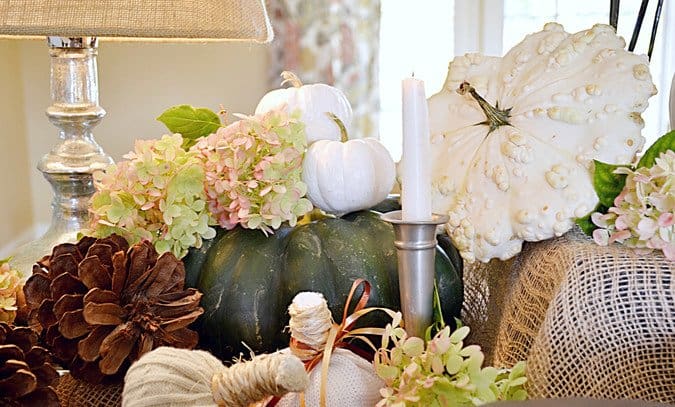 A console table behind our couch decorated with burlap, pumpkins, candles, pinecones, and hydrangeas. All the goodness of Autumn in Vermont.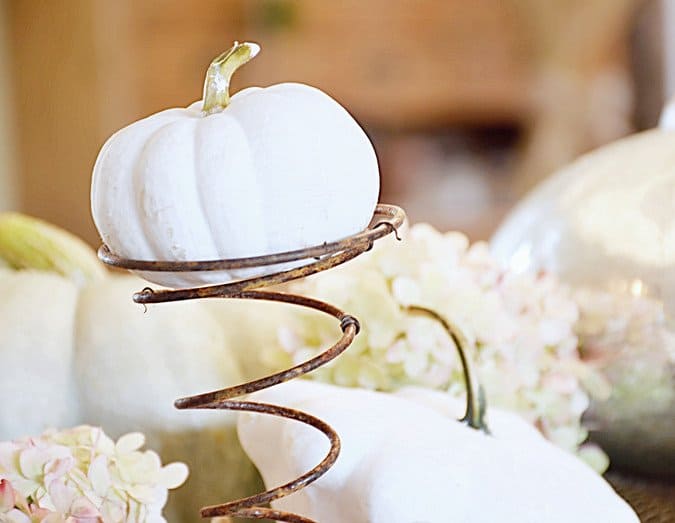 How cute is this little spring I found antiquing for $3.00? It works perfectly on the table with the little white pumpkins.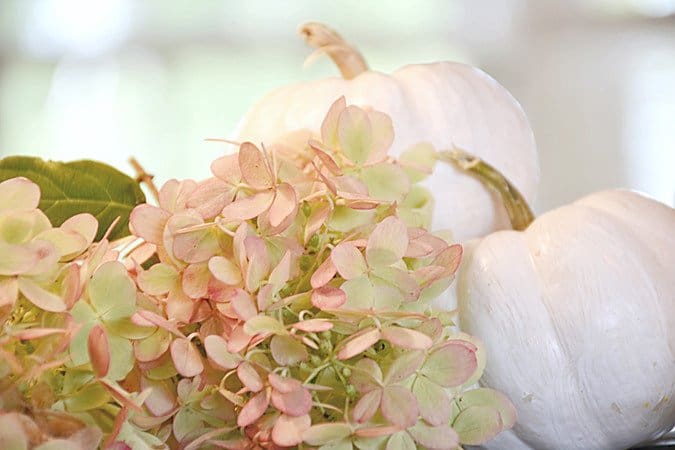 You may also enjoy the post, Sugar Glider Kitchen School with Gesine Bullock-Prada of "Baked in Vermont", Insights from a Novice.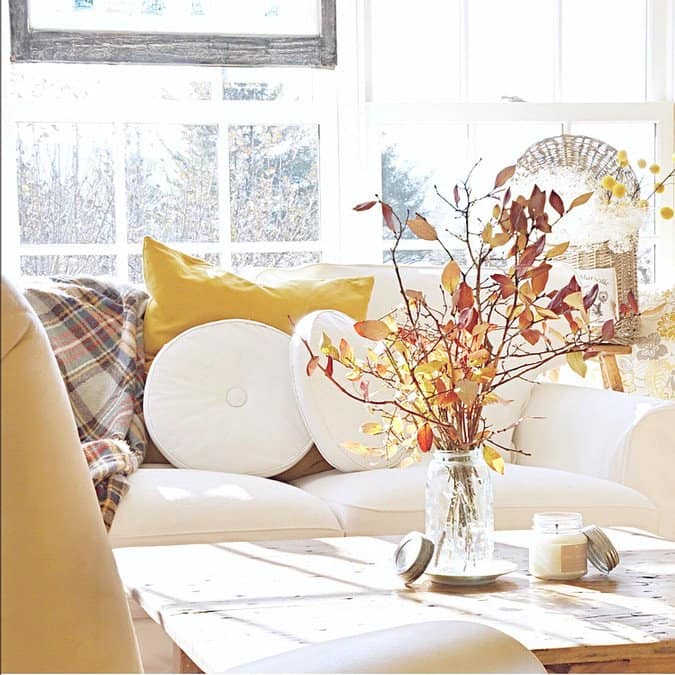 I would now love to invite you to join our table for lunch, serving up Simon Pearce Vermont Cheddar Cheese Soup!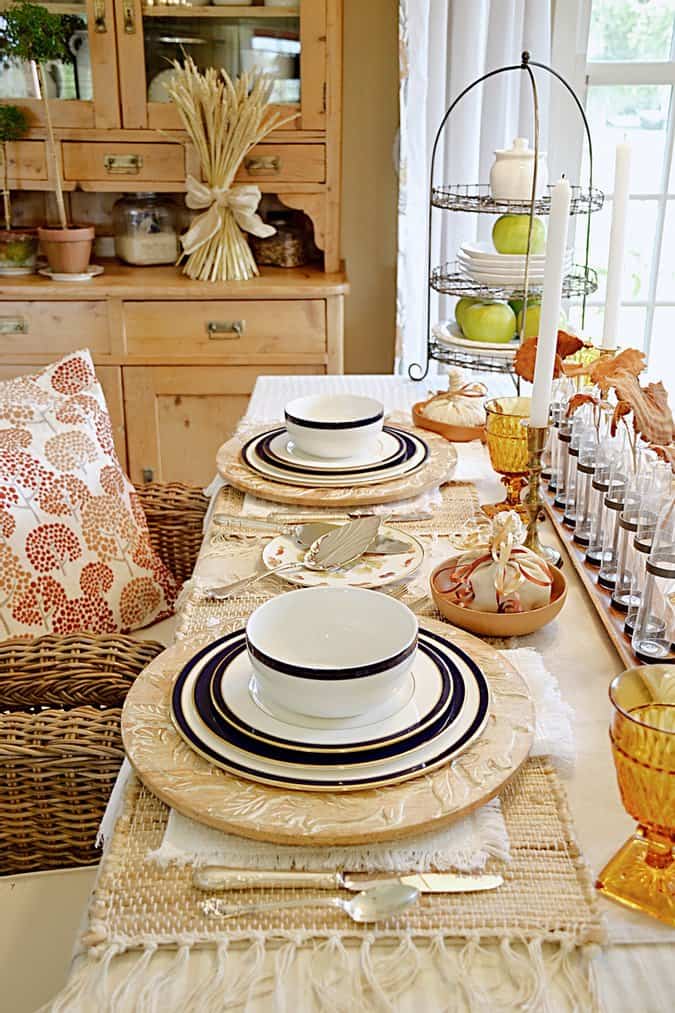 I love decorating with vintage amber glasses. These were my mother's and I love them on our Autumn in Vermont table setting.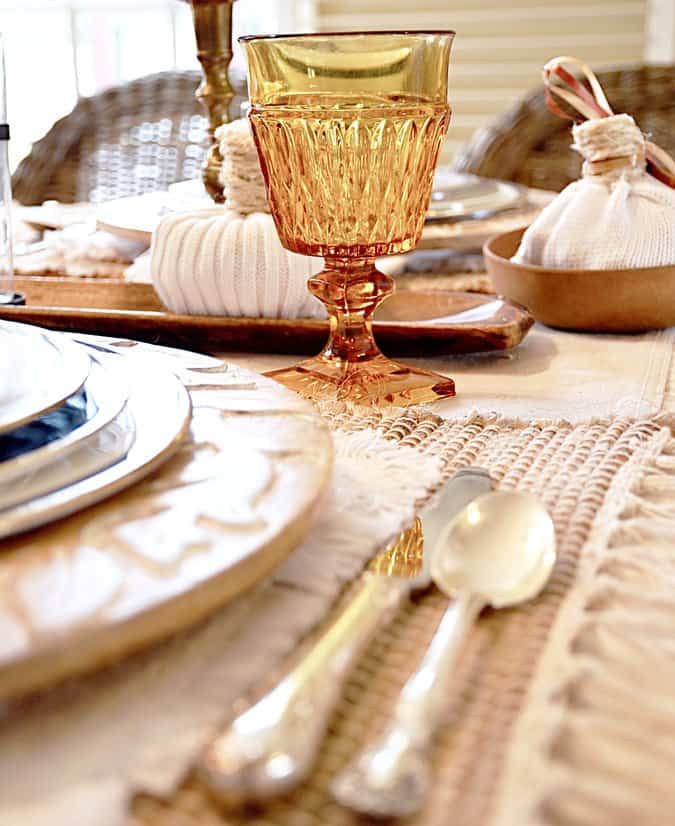 Handmade pumpkins in wooden salad bowls.
Lenox China were wedding gifts.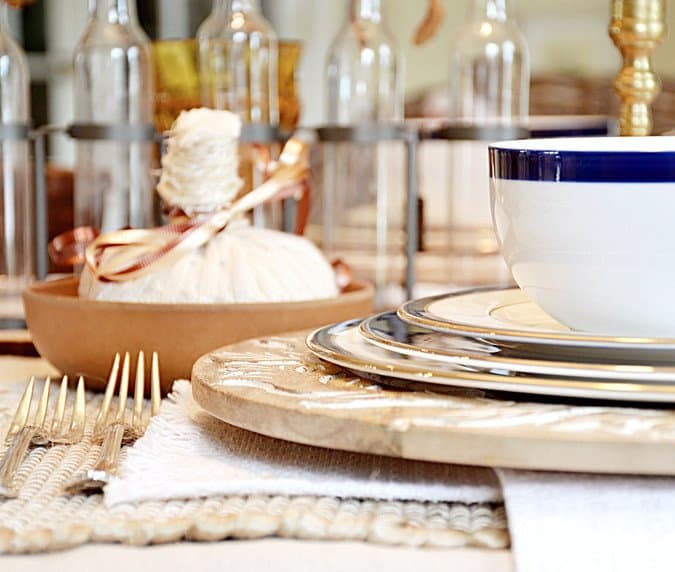 Sterling silverware was a wedding gift to my parents from the 1940s.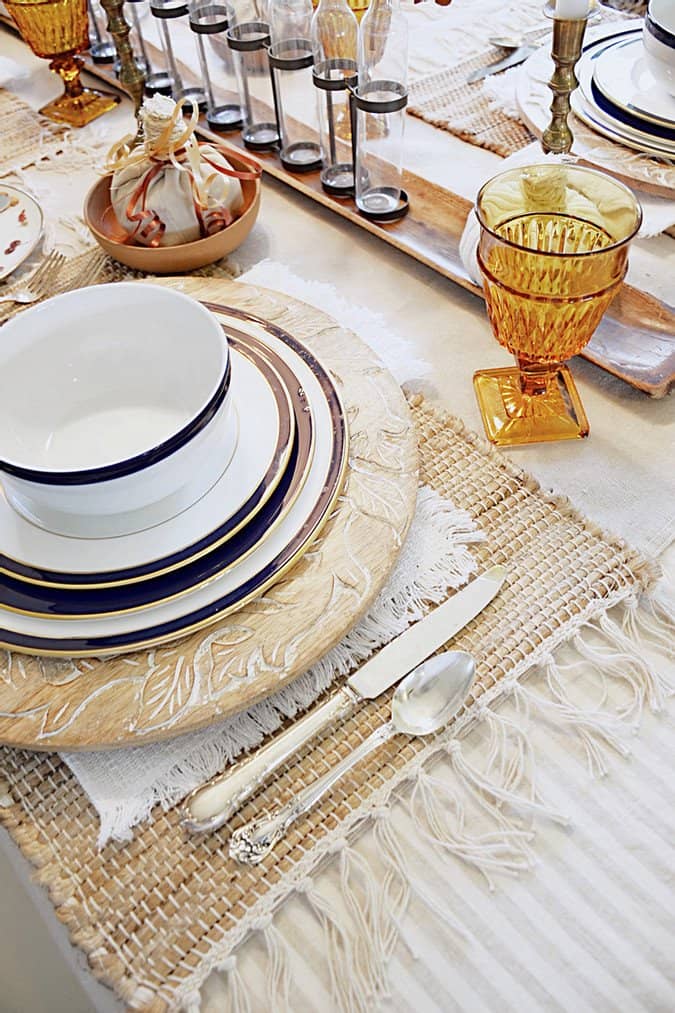 Now I have to share with you this amazing Vermont Cheddar Cheese Soup recipe that I first encountered at the Simon Pearce Restaurant here in Vermont.​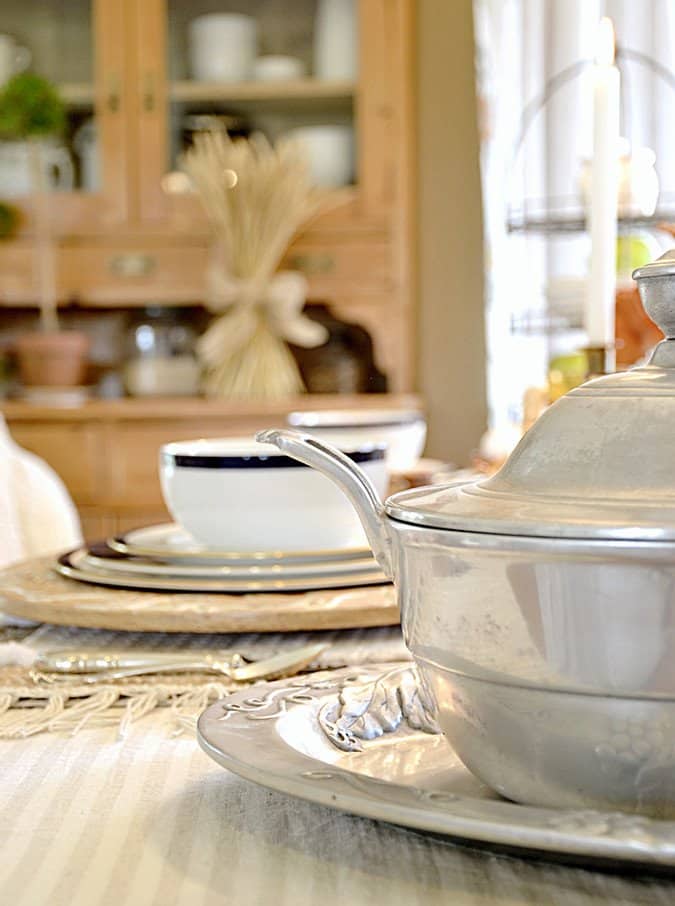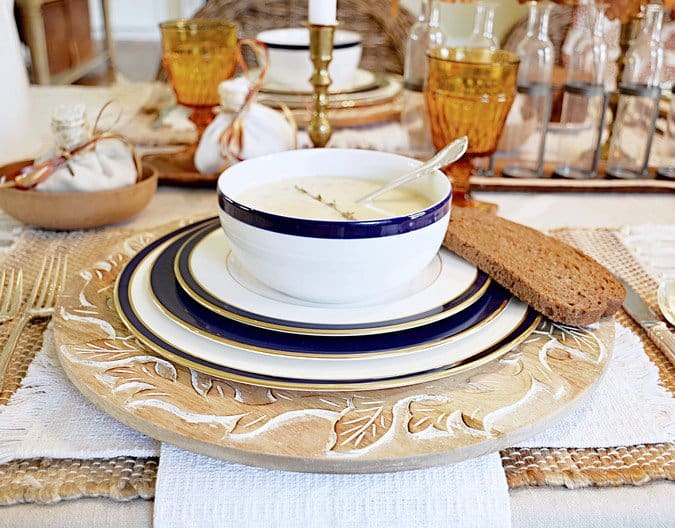 FREE Printable Recipe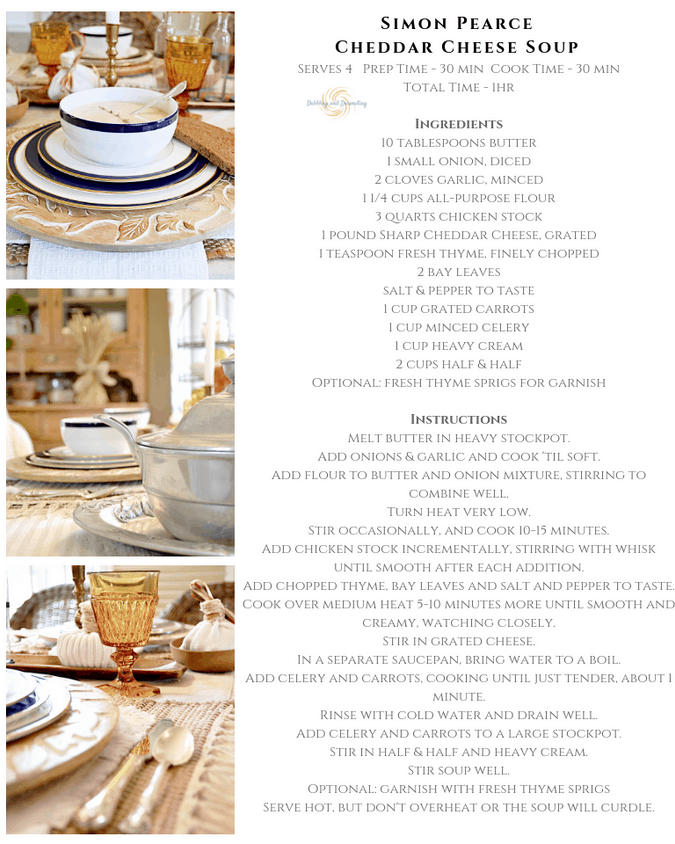 I'm so glad you dropped by today friend, and if you are new to my blog, welcome! I hope you enjoyed your visit with us here today at our home in Vermont.
Please join me as a regular here at Dabbling & Decorating by signing up for my newsletter below and never miss an update!
Pin It!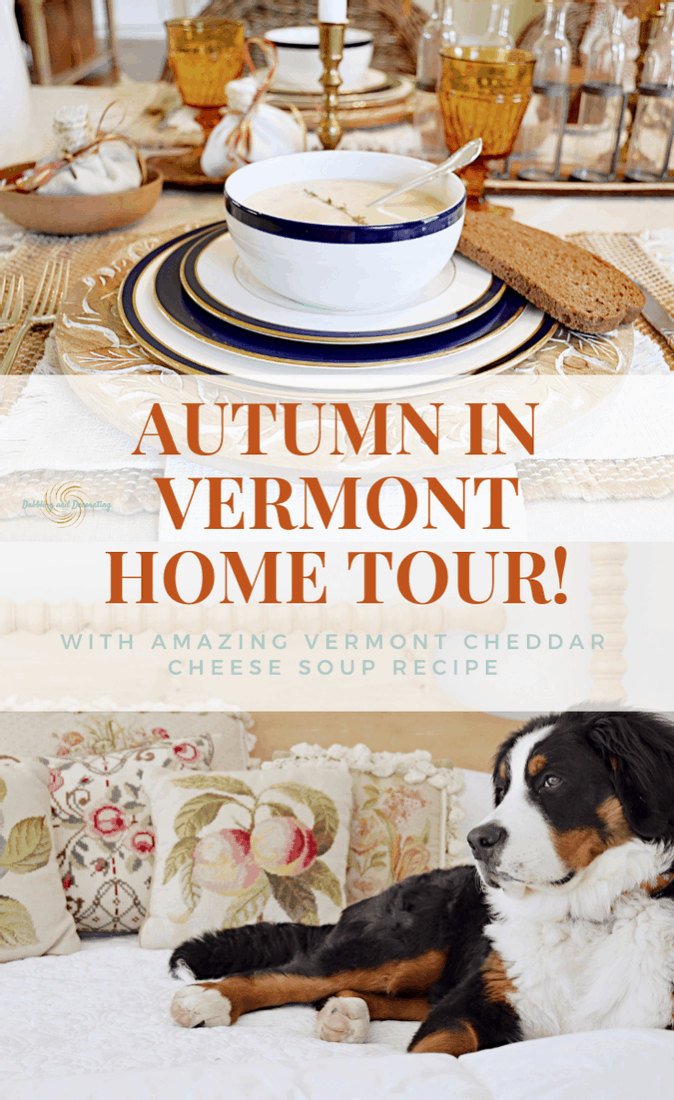 I've created the above custom pin just for this post! Hearing from you makes my day and your comments mean so much to me! Please join me over on Instagram & Pinterest to see more!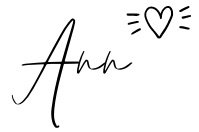 You May Also Like