It was a rainy day here today, so I decided to switch up the vintage white farmhouse mantel that we installed in the dining room this past February. The "Itch to Switch" is real friends!!
For a simple and quick refresh, I cut some maple branches off a tree in our backyard and laid them in the center of our dining room table.
Branches in white farmhouse pitchers add color and fullness to each end of the white farmhouse mantel.
A few simple vintage touches like antique books with vintage bust bookends.
Small candles from the Farmer's Market sample pack of Antique Candle Co. candles add ambiance and warmth to the farmhouse mantel!! The scents are amazing too!
I just luv this vintage jar filled with a collection of white buttons that I found while antiquing!
The vintage windows are more of a stationary decor on the farmhouse mantel that I workaround, however, you never know when those will get replaced…
Oh and all Ella approved 🙂
I'm so glad you dropped by, and if you are new to my blog, welcome! I hope you enjoyed your visit with us here today at our Home in Vermont.
Be sure to also check out our Home in Coastal Maine where we spend summers and weekends when we are craving a walk on the beach or a visit with old friends.
Please join me as a regular here at Dabbling & Decorating by signing up for my Saturday morning newsletter and never miss an update!
Pin it!
I've created the above custom pin just for this post! Hearing from you makes my day and your comments mean so much to me! Please join me over on Instagram & Pinterest to see more!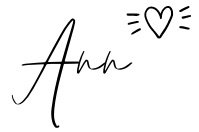 YOU MAY ALSO ENJOY