As summer winds down, today I want to reflect on all the lovely interior heirlooms and musings that have blessed our home.
Joining me in today's summer reflections are all the ladies from "Thrifting with the Gals". If you are joining me from Lora over at Create and Ponder, welcome! Lora is always inspiring me with all of her vintage finds and how she makes them all bloom so beautifully again. Wait until you see her 9 Ways to Decorate with Vintage Suitcases!
Early Summer Home Tour
I was honored to be asked to create a video of our summer Maine home tour, shared by Holly from Living It Country. What a fantastic way to begin our summer. And I'm looking forward to more cozy fires in the fireplace again soon.
You may check it all out here:
Thrifted Peonies and Blue Mussels
There were many walks on the beach, Beachcombing, Blue Mussels, and an Antique bowl surrounded by thrifted faux peonies.
This post may contain affiliate links which won't change your price but will share some commission."

There were buckets and buckets of summer flowers.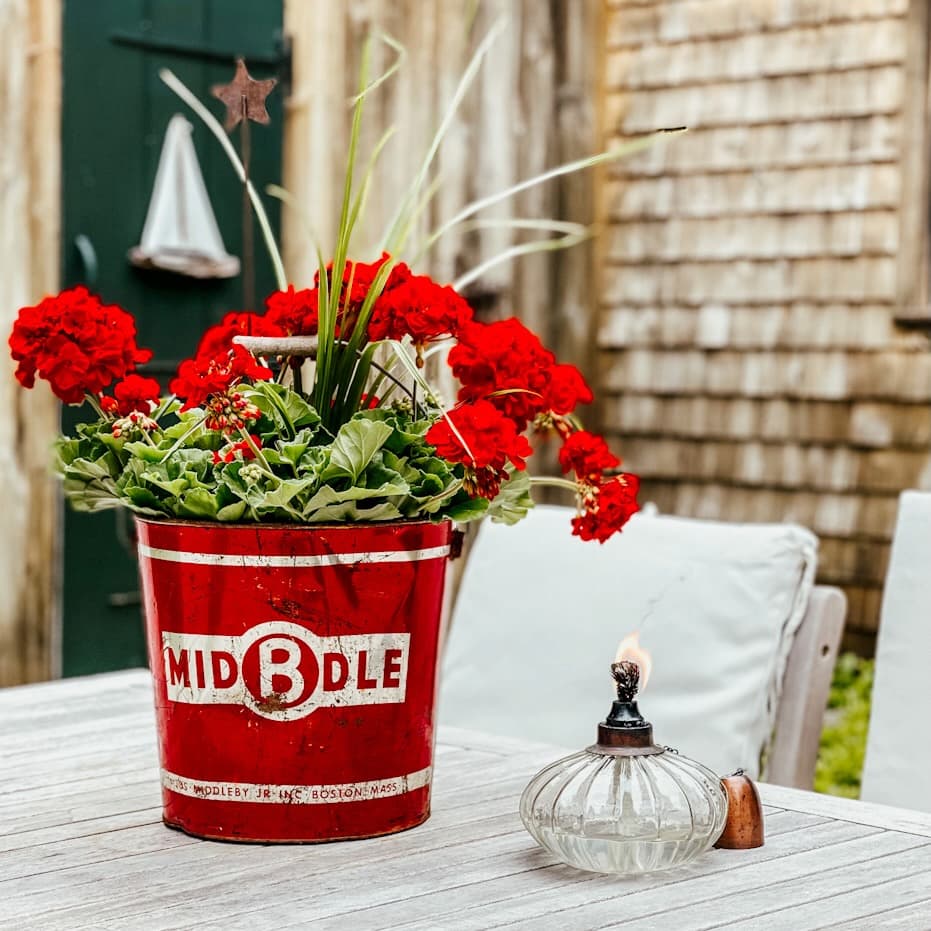 You may also enjoy the post, 17 Best Summer Home Decor Accessories to Thrift.
Jaunts to Vermont
With a few short trips back to Vermont, my vintage booth/window at The Vintage Soul was restocked and the conversational fire pit patio was completed.
I can't wait to get back there this fall to relish in the beautiful Autumn season at our home in Vermont. There's nothing like fall in Vermont!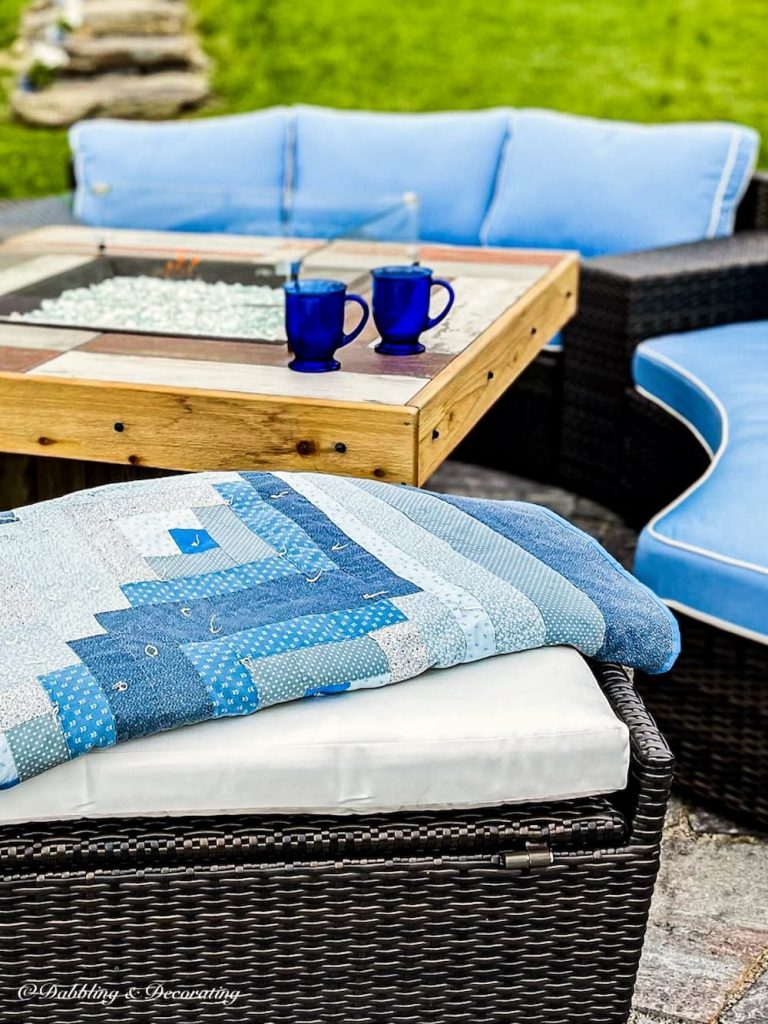 You may enjoy some of these Vermont fall posts from last year too:
A Few of My Favorite Summer Vintage Finds
There's nothing like thrifting in Maine during the summer. The antique shops are all a bustle and we even made it up to Down East Maine for a fabulous day of antiquing. And I visited every vintage market I could get myself to.
Check some of them out here:
Sage Farm Antiques Early Evening Buy Event
Vintage Bazaar New England, A Summer Visit
Coastal Vintage Decor Sun Washed and Sandy
I found and decorated with old coolers and road maps…

Fit perfectly in our coastal cottage guest bedroom. And we simply hung them up with Command Strips.

Thrifted Dishes and Tablecloths
Created colorful and Authentic Maine lobster Themed Table Settings and we enjoyed Just 4 Blue Dishes on the 4th of July.
You may also enjoy the post, Entertain with Red, White, and Blue! Easy Summer Table Trimmings.

While cleaning out an old shed I found my father's old vanity license plates and created this DIY License Plate Hat Rack and Wall Decor.

A day trip to Kennebunk, Maine brought us to Habitat for Humanity and this little oak dresser.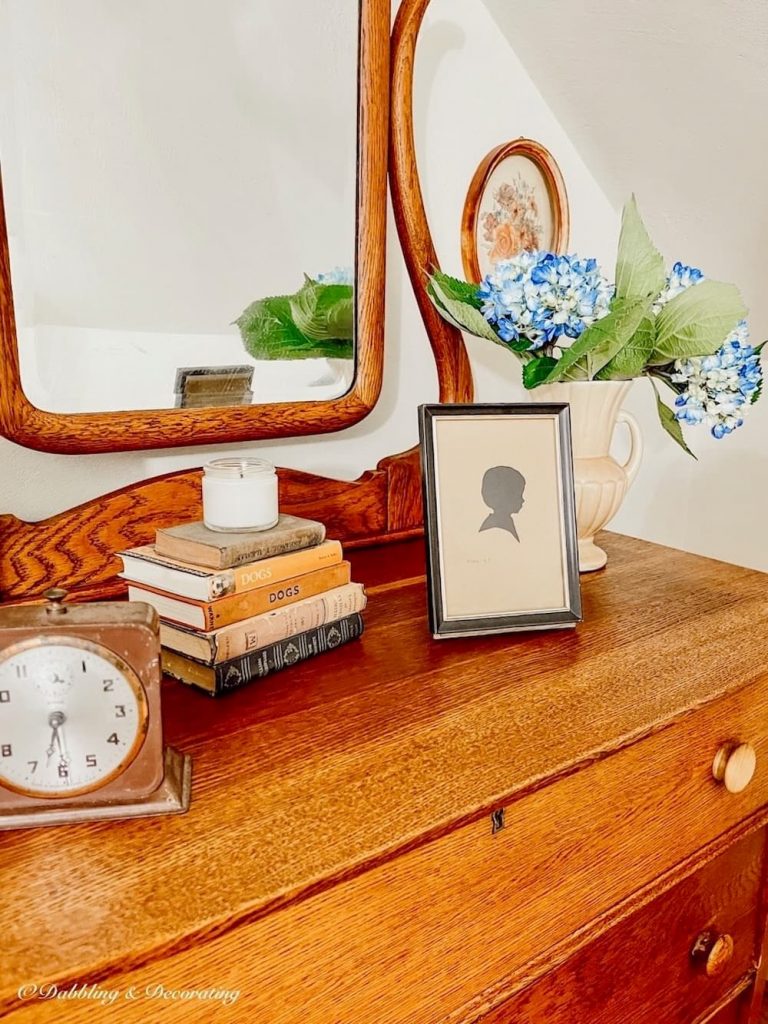 An Antique Tennis Umpire Chair
On my jaunt Down East with Cabot Antiques, I found this fabulous antique tennis umpire chair.
A Vintage Whale, Transferware, Easel with Lighthouse, Pillows, and Baskets are just a few more…
You may also enjoy the Quaint Nautical Decor Corner With a Vintage Wow Factor, post.
I partnered up with Stonewall Kitchen's new home store and am looking forward to a two-day retreat with them at their headquarters right here in York this September.
Stay tuned for lot's more coming your way from Stonewall Kitchen.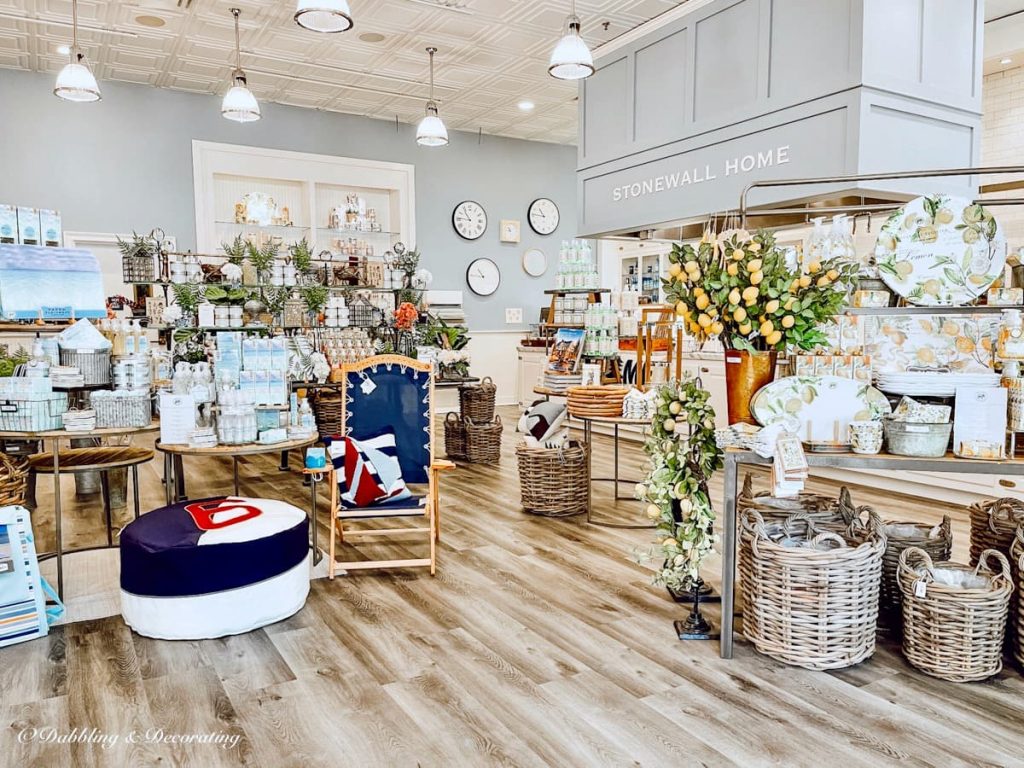 And rounding out the summer we welcomed photographers Gridley + Graves and Country Sampler Magazine into our home.
Join me for some behind-the-scenes, as we may be waiting until 2024 before it is published in the magazine.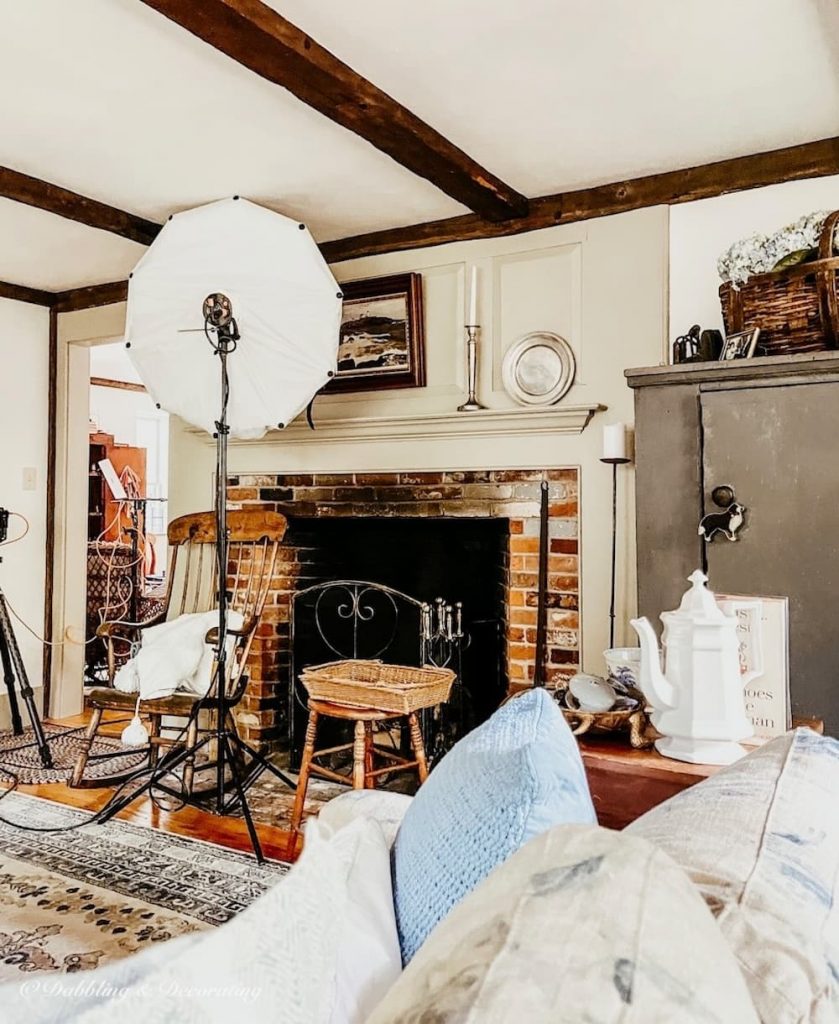 We'll be hanging onto summer around here in Maine until mid-September sometime.
Then I can't wait to see you back in Vermont this fall where we will be kicking off Vermont Vintage Market Days starting October 7th!
I'm so glad you dropped by, and if you are new to my blog, welcome! I hope you enjoyed your visit with us here today at our Home in Coastal Maine.
Be sure to also check out our Home in Vermont too, where we spend winters enjoying the coziness of home in the Green Mountains of Vermont.

I've created the above custom pin just for this post!  Hearing from you makes my day; your comments mean so much to me! Please join me over on Instagram & Pinterest to see more!
Next up on today's "Thrifting with the Gals" monthly round-up is Robyn, from Robyn's French Nest. Robyn is sharing 7 Useful Fall Decor Items You Need To Thrift For. I can't wait to check out these 7 items. I'm going to start thrifting for fall very soon! How about you?
YOU MAY ALSO ENJOY