Welcome to our Vermont Home Tour. This is a curated page that helps you navigate throughout the blog. It is divided into sections based on unique spaces throughout the home. I hope you find lots of inspiration here today, friends! Don't forget to check out our Coastal Maine Home Tour too!
A small red ranch in the mountains of Vermont! I never would have dreamed of it…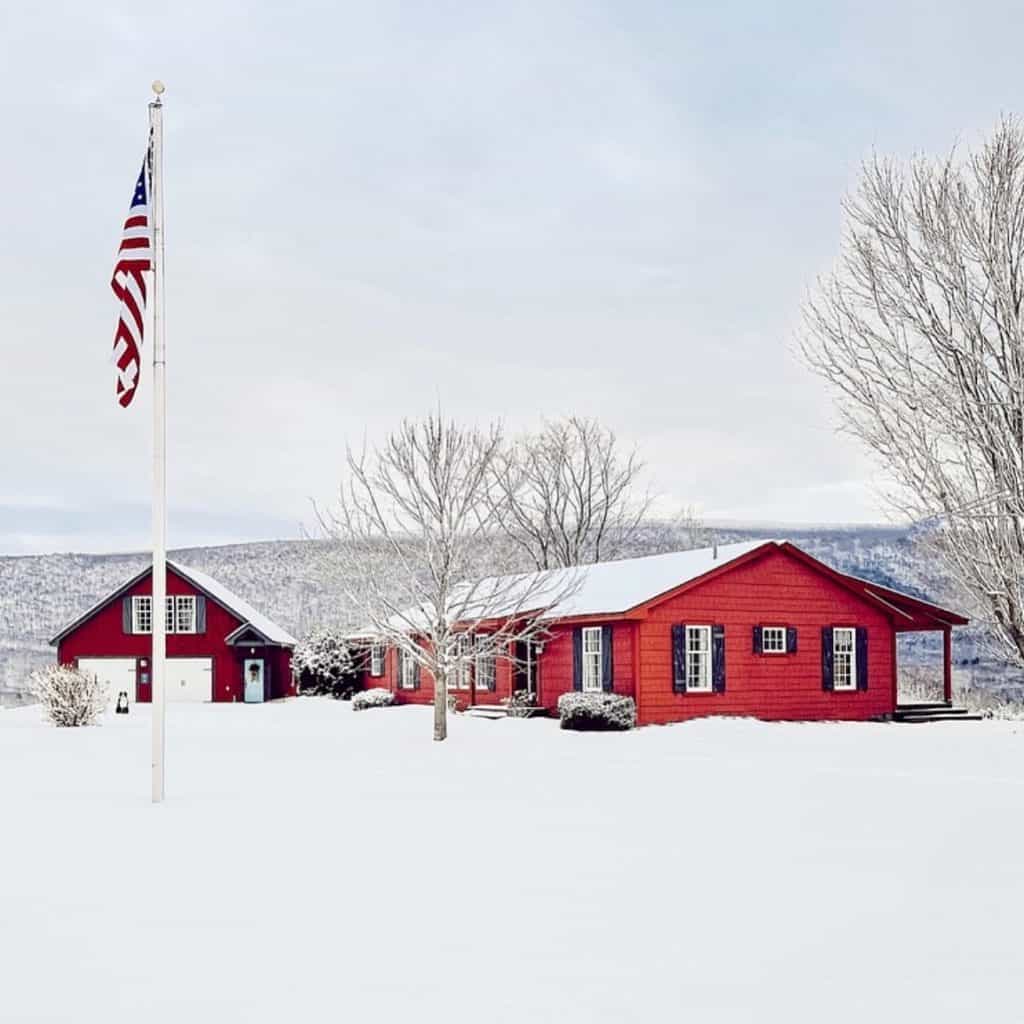 I had visions of a post and beam with a view to die for. Well, instead we found a home with a view and this amazing front porch to sit on and we were sold!
Welcome to our red ranch home in the Green Mountains of Vermont, as we enjoy the views, outdoor living, Appalachian trail hikers, cold winter months, and neighbors we invite over by simply ringing a bell!
A Walk Around the Yard
What drew us to this home was its breathtaking views of the Green Mountains of Vermont from the front porch. Join us here in the fall around the conversational fire pit, take a dip in the hot tub on a snowy winter day, or just sit for a spell and chat. You'll probably meet a neighbor or two while you are visiting too.
Farmer's Porch
The long and narrow farmer's porch on the front of the house is our favorite spot in the home. It overlooks the mountains and is perfect for spring and summer outdoor living. This is where we grill, dine outside, wave to neighbors walking by, and invite them over with just a ring of a bell.
Sunroom / Home Library
Our Vermont home tour wouldn't be complete without a visit to this home's sunroom. Which has transformed over time. It serves as a perfect room for morning coffee, reading a book, enjoying tv, or simply watching the storms roll in over the mountains.
Dining Room
The dining room is part of the home's open-concept living just off the kitchen. We installed a faux vintage fireplace mantel that I found on Facebook Marketplace that sits as the focal point of this room. A large white Pottery Barn farm table and wicker chairs are always a favorite on our Vermont home tour.
A recent home interior painting project, however, has recently changed this all around. Stay tuned for more to come!
Bedrooms
This home has three bedrooms. A Master bedroom on one side with french doors that open onto a small deck with an outdoor hot tub overlooking the mountains. A two-bedroom guest suite with a bathroom and its own entryway on the other side with its own set of french doors that leads out onto the farmer's porch to enjoy morning coffee and take in the gorgeous mountain views.
All three of these bedrooms are getting ready to be newly wallpapered, creating a Vermont B&B vibe to them. Stay tuned for more on these renovations.
Open Kitchen
The kitchen is an absolute favorite and the hub of the home. It was designed with all lower cabinets, stainless steel appliances, marble countertops, two sinks, and more. It opens into both the living room and dining room for perfect entertainment.
Built-In Bookshelves
The home came with amazing built-in shelving in both the living room and sunroom. I have enjoyed decorating them with vintage finds and our book collection throughout the changing New England seasons.
Thank you so much for joining me here today at Dabbling & Decorating and I hope you will become a regular here! Are you looking for more thrifty and vintage home decorating ideas? Start getting your weekly vintage decorating ideas today! Joining over 3,000 subscribers…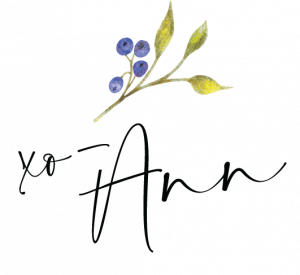 YOU MAY ALSO ENJOY
Latest Blog Posts