Welcome to our Coastal Maine Home Tour! A coastal Maine Raeside-Dame home was built by my parents in 1992. It is a reproduction of an early American home. With wood flooring, open beams, antique door latches, shingle siding, wood countertops, a fireplace, and more.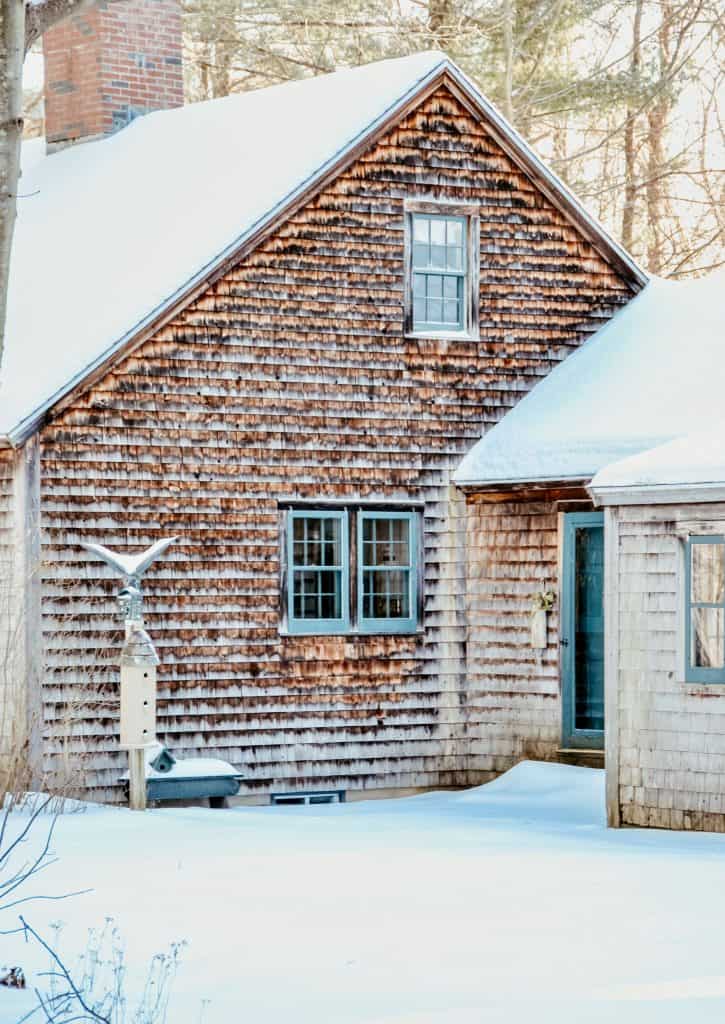 My parents built this as a retirement home believing they would enjoy a good 10 years there. Well, they enjoyed 27 happy and healthy years here. As an only child, I inherited this home in 2019 after the passing of my father, just shy of 100 years old. You may read more about the family's Coastal Maine Heritage here.
This home is filled with beautiful antiques that my parents collected over the years. Please join us as we renovate and make this home our own while treasuring all it has to offer on this Coastal Maine House Tour.
Don't forget to check out our Vermont Home Tour too!
Coastal Maine Family Heritage and Home Renovation
Visit the featured blog series, "In My Mother's Home" too!
---
A Walk Around the Yard
The home sits a kayak ride down the river to the local beach. Walking distance to the local lobster pound, beach, country store, and fine dining, while still enjoying a beautiful secluded backyard. This past summer we refinished the weathered cedar shakes, built a stone fire pit, added a teak outdoor table set, and repainted the home's trim a historical Essex Green.
Bedrooms
There are four bedrooms in the home, very suitable as a retirement home.
First Floor Bedrooms
A Master bedroom and bath along with a guest bedroom and bath reside on the first floor. The finished trim is painted with this Blue Gray Paint formula that many of you have requested here. And the walls are painted a Simply White by Benjamin Moore.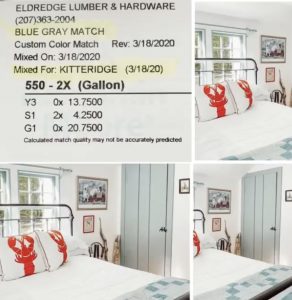 Six years ago we refinished the upstairs attic into two guest bedrooms with slanted ceilings, small walk-in doorways, pinewood floors, and Nantucket Gray trim, all matching the downstairs interior.
Dining Room
The dining room is a large open space you walk into upon entering the home. It attaches nicely to the kitchen for entertaining. My parents divided this space into a dining room and a sitting area. We have changed this to be just one main dining area. I found a large antique pine table on Facebook Marketplace that matches beautifully with my mother's antique dining room chairs. My mother's extensive pewter and transferware collections are also presented in this room's antique hutches.
Living Room with Fireplace
The living room is the heart of the home with a large brick fireplace, open beams, large windows, and family antiques. Here I purchased a large slipcovered sectional from Four Seasons and surrounded it with my parent's collected antiques.
Kitchen
Staying within the theme of the home, this country-style kitchen has newly refinished wooden countertops, vintage lighting, and newly installed appliances.
Sunroom
This was my parent's favorite room in the house. It looks out onto the backyard and is so warm and inviting in the winter months here in Maine. It's a perfect room to enjoy morning coffee, read a book, or just watch the snowfall.
See More in the Featured Blog Series
Thank you so much for joining me here today at Dabbling & Decorating and I hope you will become a regular here! Sign up for my Saturday morning newsletter and never miss a post!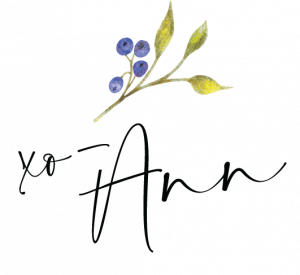 YOU MAY ALSO ENJOY