This week while out "Thrifting with the Gals" in Ogunquit, Maine I discovered these beautiful amethyst water goblets. I always love finding sets of unique vintage glassware especially the old colored glassware.
I rarely see amethyst glasses in my antiquing adventures so I snatched these 6 beauties up for $24.
Is it amethyst, lavender, or purple?
Hmmm, I wonder if they are wine glasses or water goblets?
I also found this cute wire basket with sand dollars. These went for $24, which I thought was a bit high, but there's so much I could do with them. So they also came home with me.
But you know what? Once I got home and looked up these glasses online I realized they are not vintage! You could have fooled me.
This post may contain affiliate links which won't change your price but will share some commission."

So today here is a link to these beautiful thrifted amethyst 10 Strawberry Street Vatican 8 Oz Amethyst Glasses, available thru Amazon!! They are simply gorgeous and really look a bit mid century modern
In my younger days, and let's face it, today too, a dear friend and I would always say, "It's all about the glass" when we would dine out.
There is a new restaurant near us here called Walkers of Maine. And I love all the various vintage glassware they serve their refreshments in. Once I swear I was drinking from a glass right out of the tv show, The Partridge Family with all its colored patterns!

Do you know of any restaurants around you that use retro glassware for their patrons?
To highlight the glassware in our sunroom I clipped these lilac branches and propped them into an $8 thrifted vase.
I couldn't wait to share the day's finds with you over on Thrifting with the Gals, a weekly series I host over on my Instagram stories every Wednesday around 1:00 EST.
Some freshwater and mint from the backyard, and this got me thinking…
What else would make these beautiful amethyst vintage-looking glasswares even more enjoyable?
Well, a lemon and mint yes! But…
I reached out to some of my blogging gals and put together this round-up of fantastic all-season drink recipes that you can try out in your own thrifted and vintage glassware. How fun styled on a bar cart too!
My Friend's Most Amazing Drink Recipes
Non Alcoholic
Alcoholic
Cheers Friends!
You may also enjoy these 10 Vintage Bar Styling Inspiration to Copy Now!
I learned recently when I was decorating our home with all the spring lilacs that the color purple with dark antique woods truly complements one another.
If you like old glassware, especially colored glassware you may also enjoy this depression glass cherry blossom pink table I created at our home in Vermont.
And have you ever created an ice bucket before?
I'm so glad you dropped by today friend, and if you are new to my blog, welcome! I hope you enjoyed your visit with us here today at our home in Coastal Maine.
Please join me as a regular here at Dabbling & Decorating by signing up for my newsletter below and never miss an update!
I've created the above custom pin just for this post! Hearing from you makes my day and your comments mean so much to me! Please join me over on Instagram & Pinterest to see more!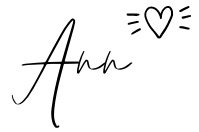 SHOP THIS POST

This post may contain affiliate links which won't change your price but will share some commission."