Do you love hunting at flea markets for vintage and unique treasures? I totally do, however, I really get overwhelmed when I am there, loving everything I see… So many times I have bought items that I just don't have a place for and then they sit in my basement for years. And the thing is, I still adore them, they just don't fit into my home. But I have a little trick and it really works!!! It's called a Vision Board!

Photo credit ~ Vermont Vintage Market Days
I was so excited to be attending the upcoming Vermont Vintage Days Market, as I'm in the process of redecorating our master bedroom, bathroom, and sunroom. I had so many ideas I couldn't stand it! So I decided to stay focused and create a Vision Board to help guide and focus me.
Vision Board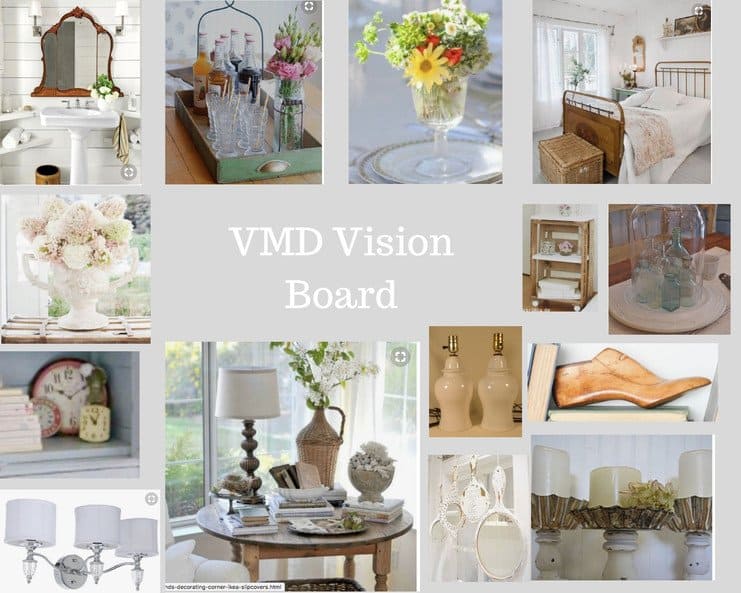 Individual Photo credits ~ via Pinterest
This is a Vision Board that I put together in preparation for my visit to Vermont Vintage Market Days, a large flea market of vendors selling their vintage wares.
How does a Vision Board work? Well for me, it starts with Pinterest. I collect home inspiring ideas almost daily. I have over 100 boards that include all things Vintage, Home Decor, Gardening, DIY ideas, etc… It's a growing collection of all things home decor that inspires me every day. Here's a sneak peek.


This post may contain affiliate links which won't change your price but will share some commission."
In preparing for a day at the flea market, I review all my favorite inspo ideas that I have found over on Pinterest and collect those photos to create my Vision Board.
I use an app called Canva. It's super easy to use and is literally "drag and drop" technology. I screenshot each pin that I am focused on and upload them into Canva to create my Vision Board. You may click here for beginner Canva tutorials.
The hardest part is limiting what I choose…
From there I download it into my phone (another super easy process) or you could print it out, etc… Whatever works for you. Then I have it with me when I am shopping thru the sea of treasures. It works like a charm:) It keeps me focused on what I want and detours me away from things that I just don't need.
So go ahead and take a look at my Vision Board ideas and I'll share with you a few of my finds and how I decorated them in my home.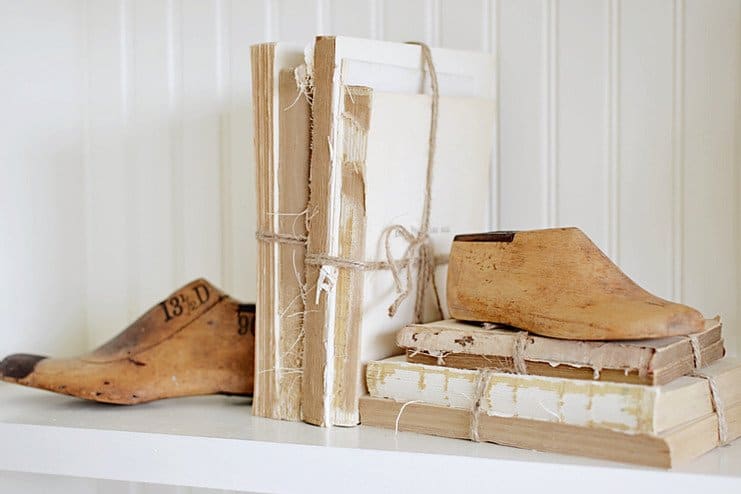 A small and large vintage shoe mold with pages of books wrapped in twine on a white bookshelf in our sunroom. I found both of these at the Vintage Market Days and the vintage shoe molds were on my vision board!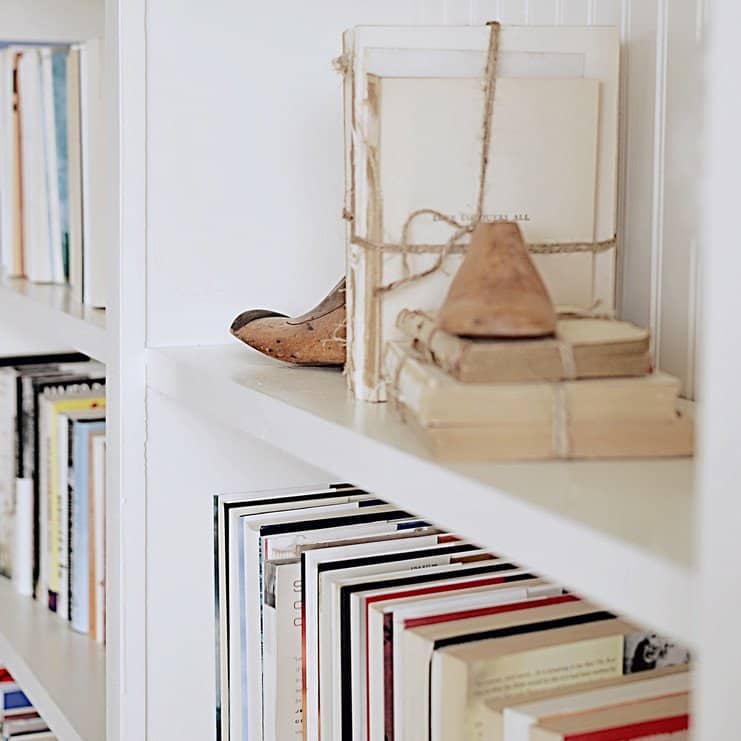 Turning books around can also be a fun and easy way to brighten up bookshelves!
You may also enjoy the post, VINTAGE BAZAAR NEW ENGLAND, A SUMMER VISIT.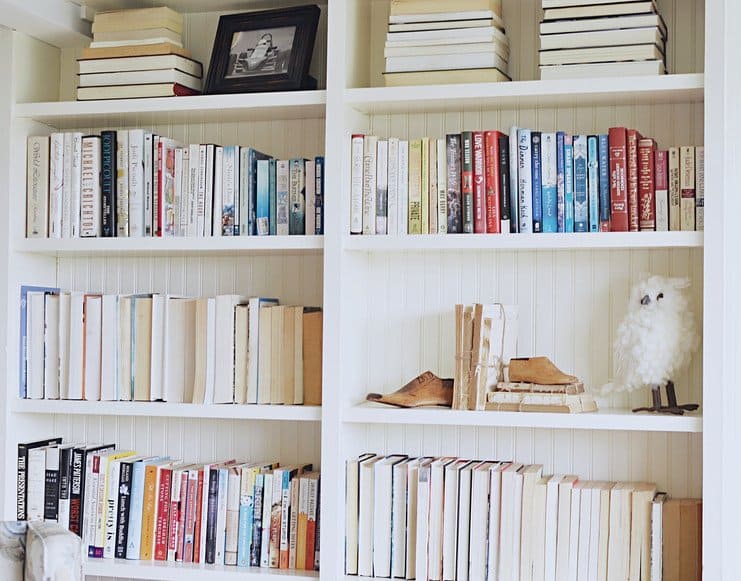 I love the idea of a glass cloche and vintage bottles.
An idea that was also on my vision board, all found at the vintage market.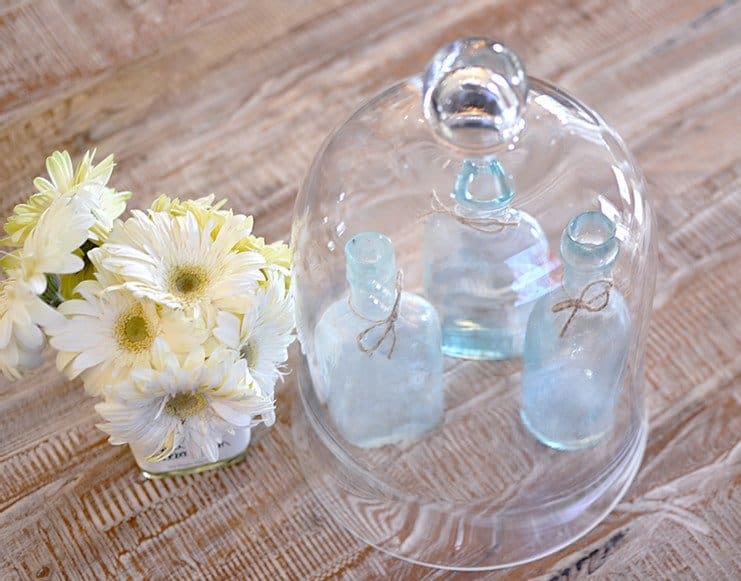 Join me every week over on Instagram for the series "Thrifting with the Gals" where we share weekly thrifting inspiration, and on the blog here monthly with a round-up of how we decorated our homes with all of our thrifted finds.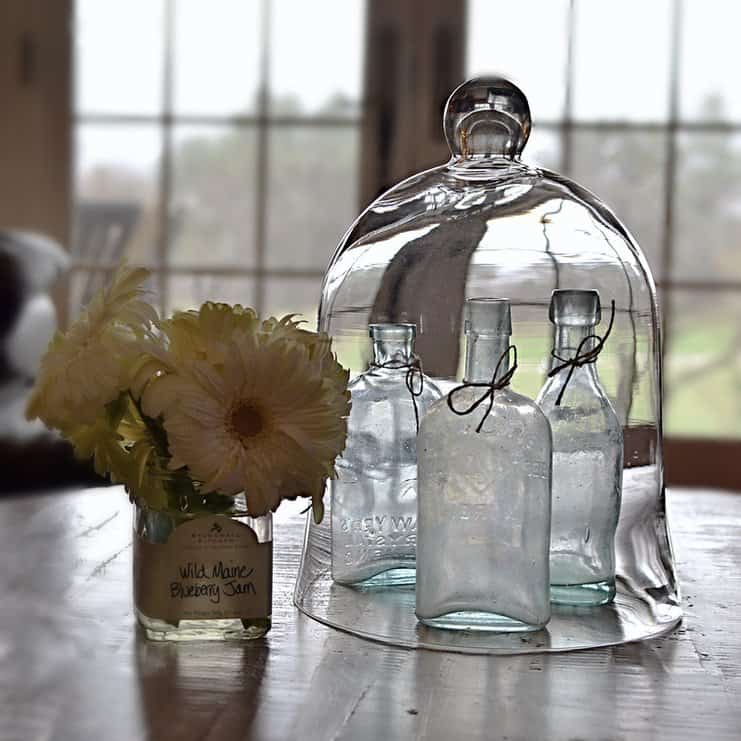 You may also enjoy the post, The Best Vintage Market and an Antique Haul.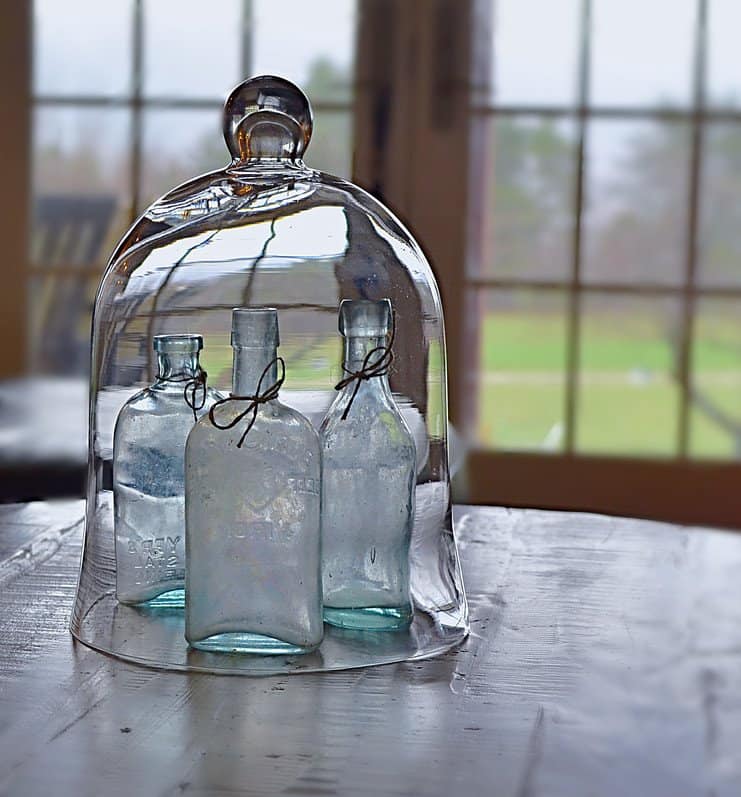 Of course, I did have to get one item, not on the Vision Board… This wonderful vintage wooden sign with letters from Paris. I thought this would be so fun in my kitchen and is a one of a kind! What a great vintage market score!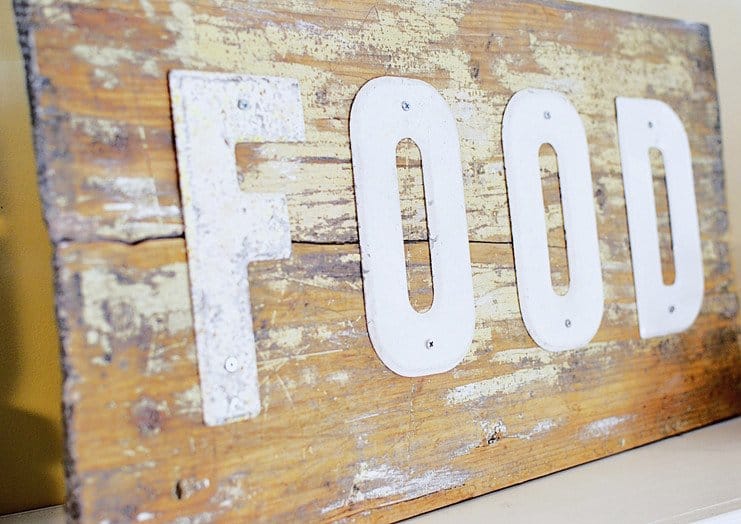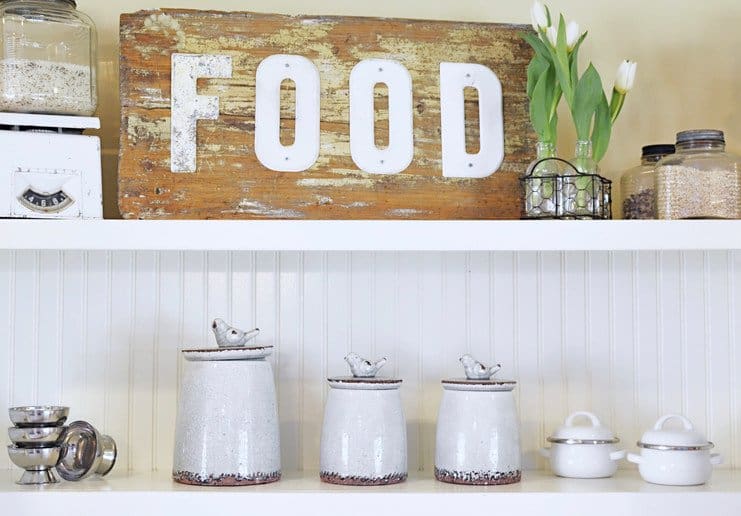 I'm so glad you dropped by, and if you are new to my blog, welcome! I hope you enjoyed your visit with us here today at our Home in Vermont.
Be sure to also check out our Home in Coastal Maine where we spend summers and weekends when we are craving a walk on the beach or a visit with old friends.
Please join me as a regular here at Dabbling & Decorating by signing up for my Saturday morning newsletter and never miss an update!


I've created the above custom pin just for this post! Hearing from you makes my day and your comments mean so much to me! Please join me over on Instagram & Pinterest to see more!
YOU MAY ALSO ENJOY