Hi friends, I had so much fun attending the Vintage Market Days Vermont this year just outside of Burlington, Vermont. And of course all the fun antique shops on the drive there and back too! Decorating with vintage finds is going to be so fun!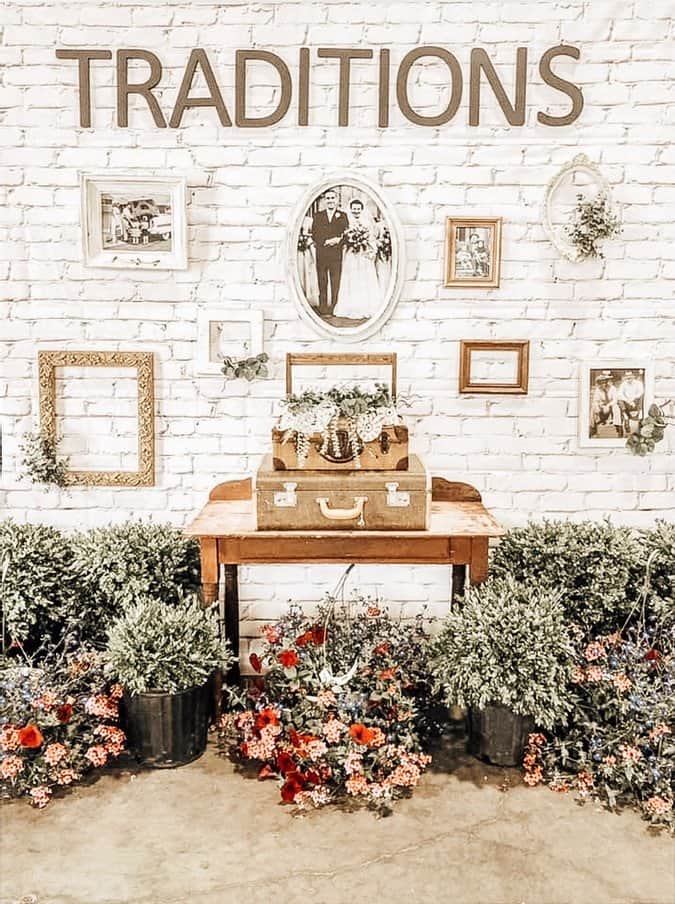 My goal in going to the vintage market was to find some new neutral vintage finds for my built-in bookshelves. I wanted to redecorate them for summer and change things up.
I started by completely emptying every shelf and sitting with the shelves empty for a couple of days. I wanted to keep things clean and not cluttered. Which is always such a challenge when you luv everything vintage!
The Vintage Market Days Vermont did not disappoint. I found 4 vintage pieces at the first booth I visited and the prices were great!!!
The first must-have purchased was this vintage wooden violin that I hung from the built-ins. Wowza!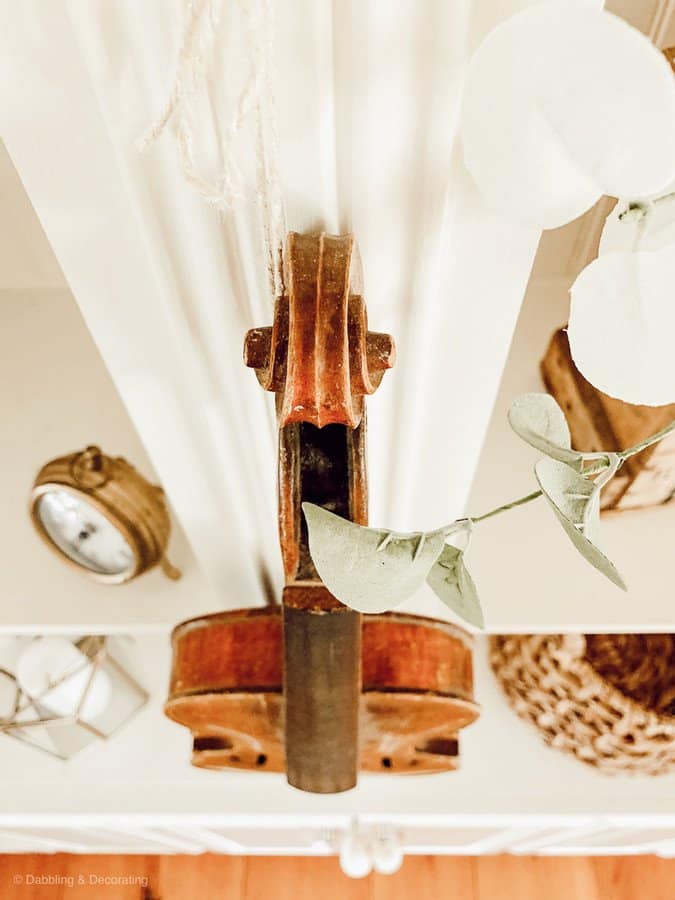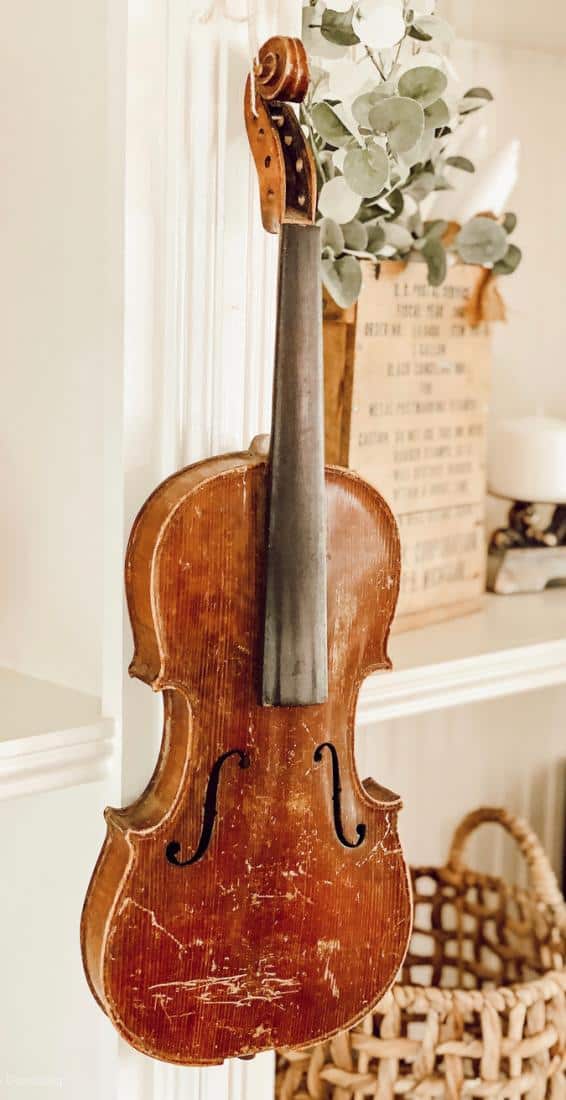 We don't have access to many big box stores near where we live here in Vermont, so when I get out to the cities that do, a stop at The Christmas Tree Shop and HomeGoods is always a must for me!
I found this basket and brass lanterns at The Christmas Tree Shop while visiting Burlington, VT.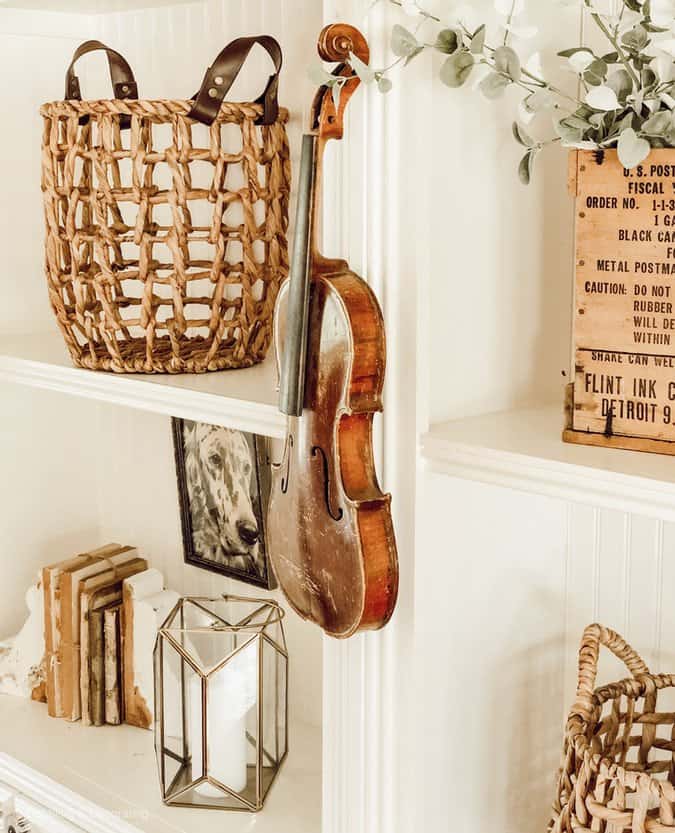 I also found this vintage crate and a pair of patina candlesticks at the first booth I visited at Vintage Market Days Vermont.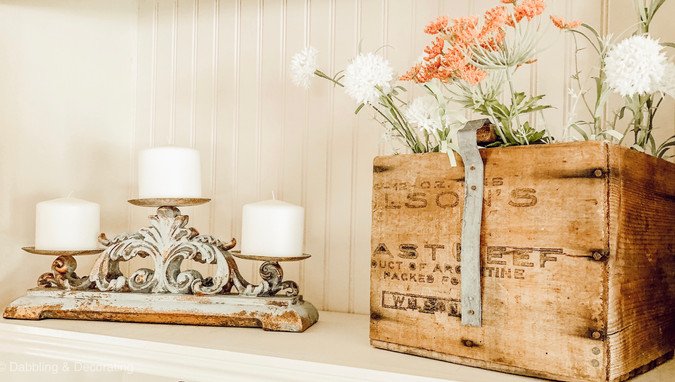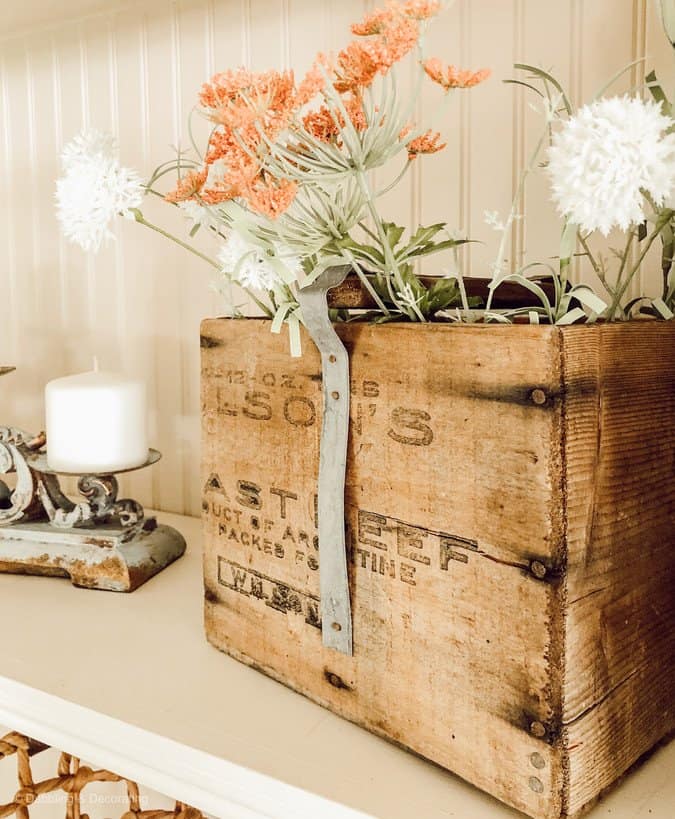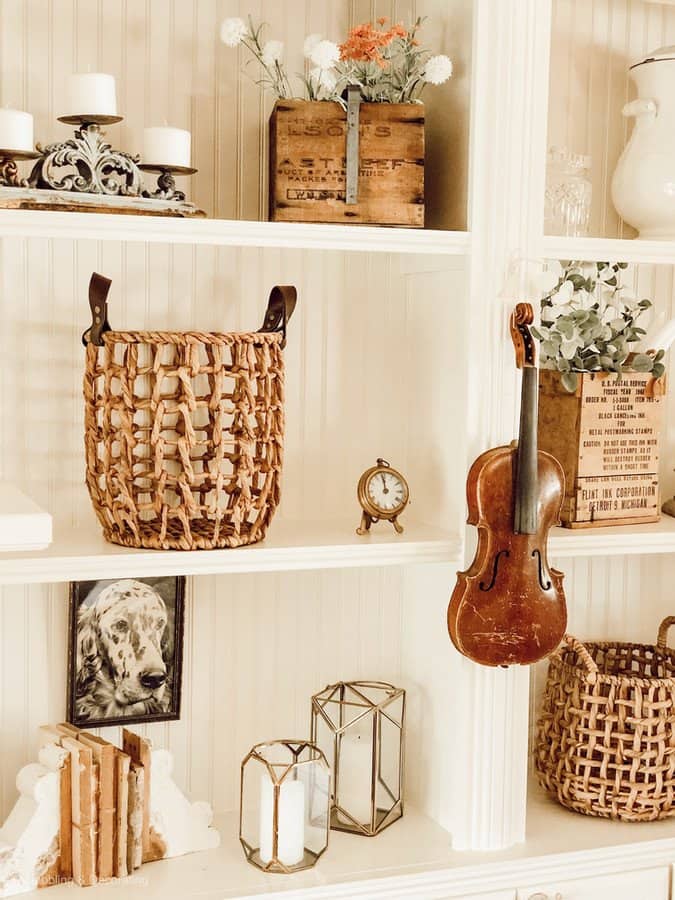 I was also on the hunt for vintage brass animal statues. Unfortunately, I didn't find any at Vintage Market Days however, I did find this brass turtle at the Christmas Tree Shop, which looks vintage! And it looks so cute filled with wooden scrabble letters (not old) and a vintage music book that I did find at the Vintage Market Days on our coffee table.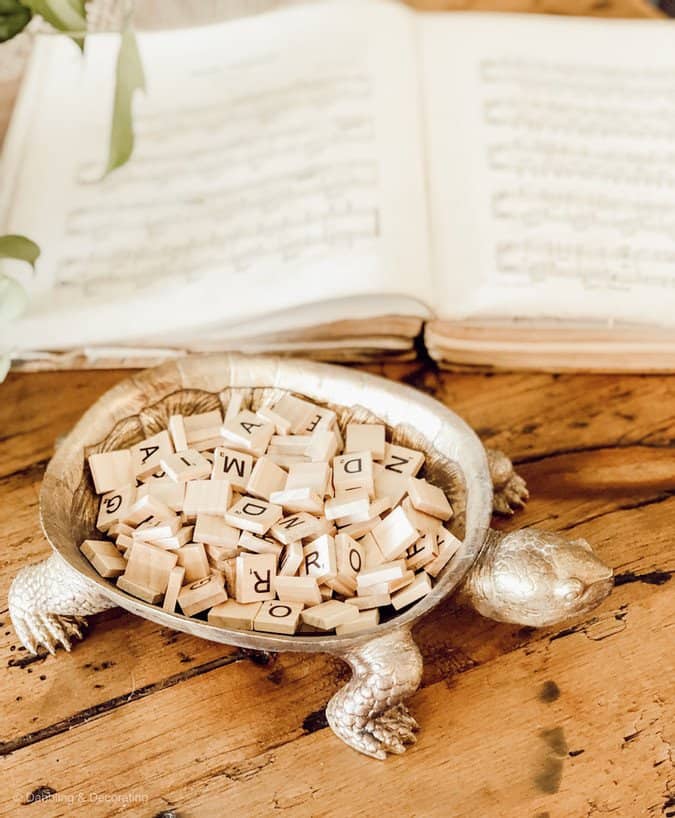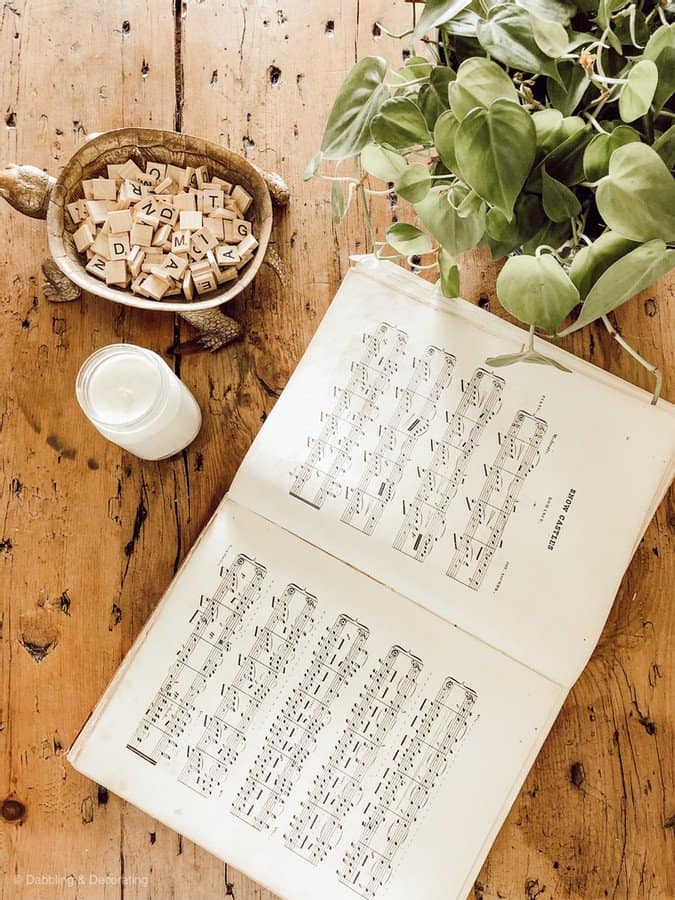 Blue is one of my favorite colors and when I saw this blue vintage first aid crate with that green lock, Wowza!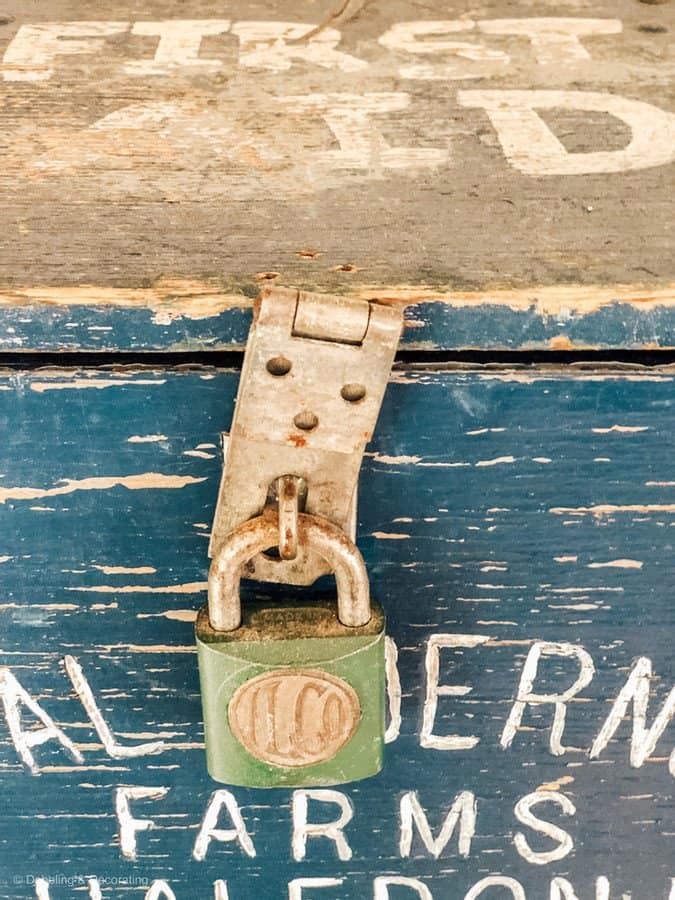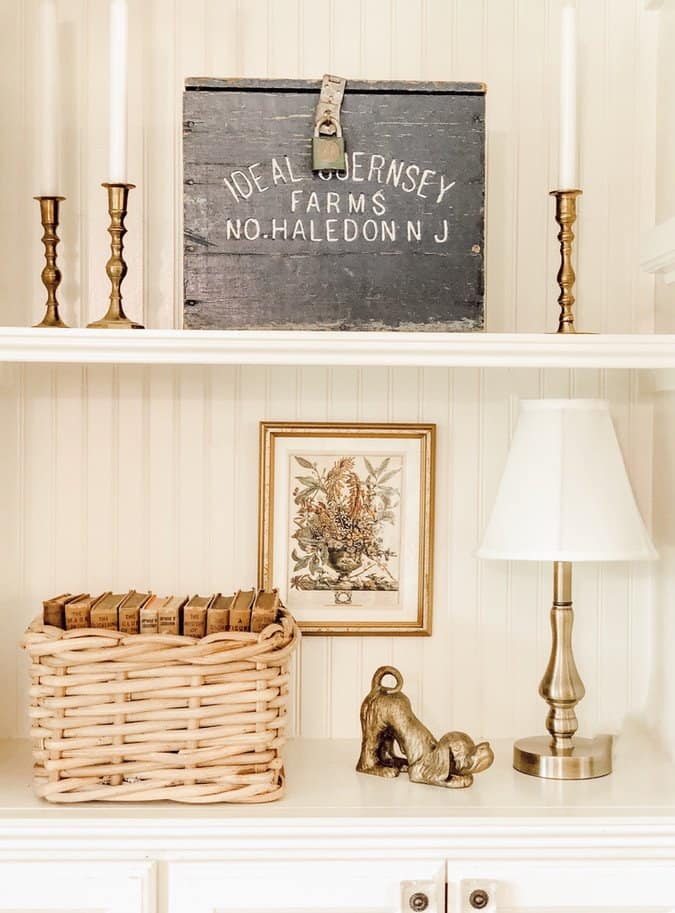 A $12.00 brass lamp from The Christmas Tree Shop adds a little light to the built-ins. And a brass dog door stop that I already had.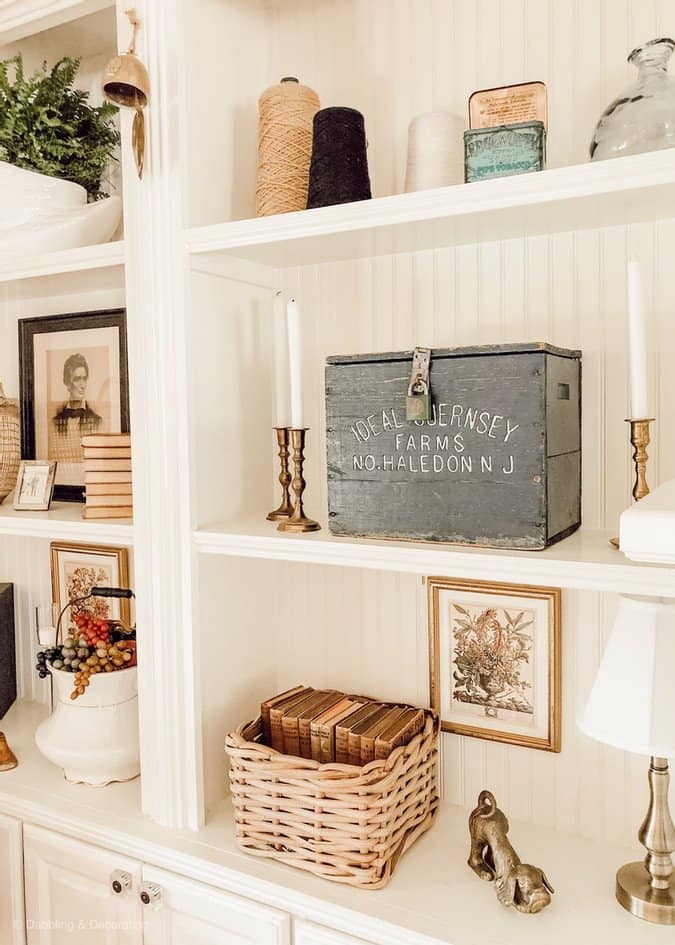 My favorite booth this year was Hope Hollow Designs out of Maine, where I found spools of vintage wool, a large white swan planter,  faux magnolia, and 2 vintage botanical prints in brass frames.  And I could have bought tons more!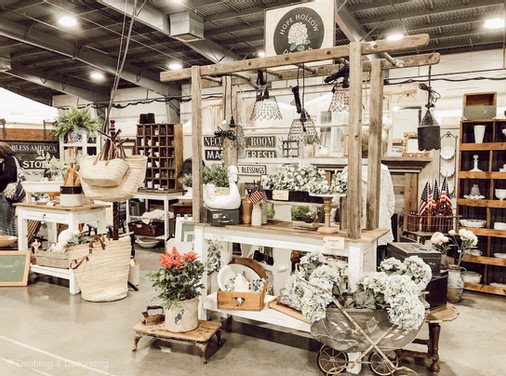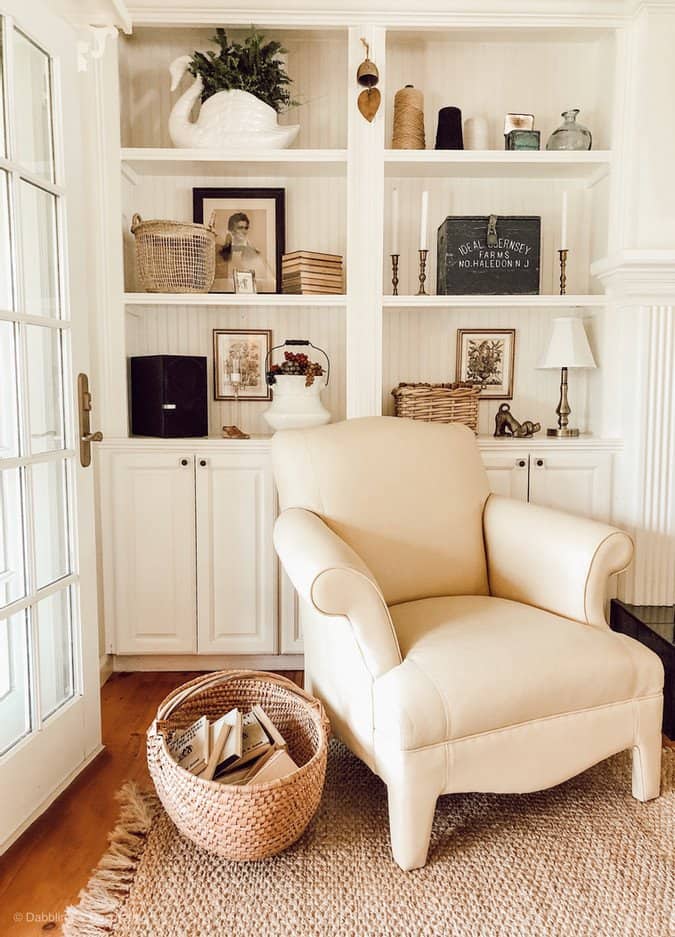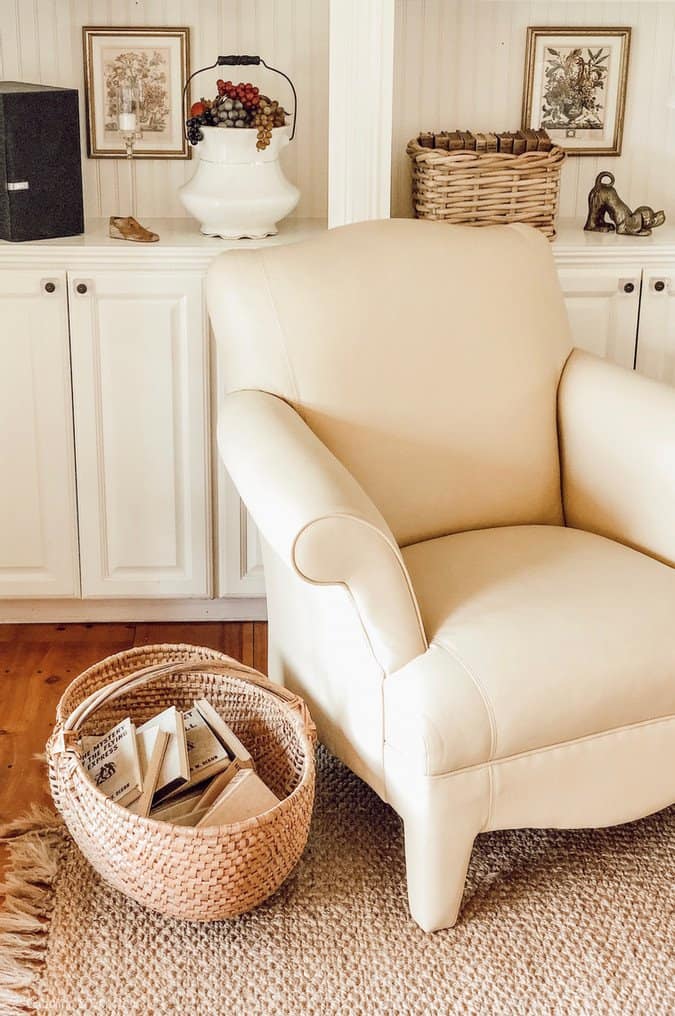 A basket full of The Hardy Boys books!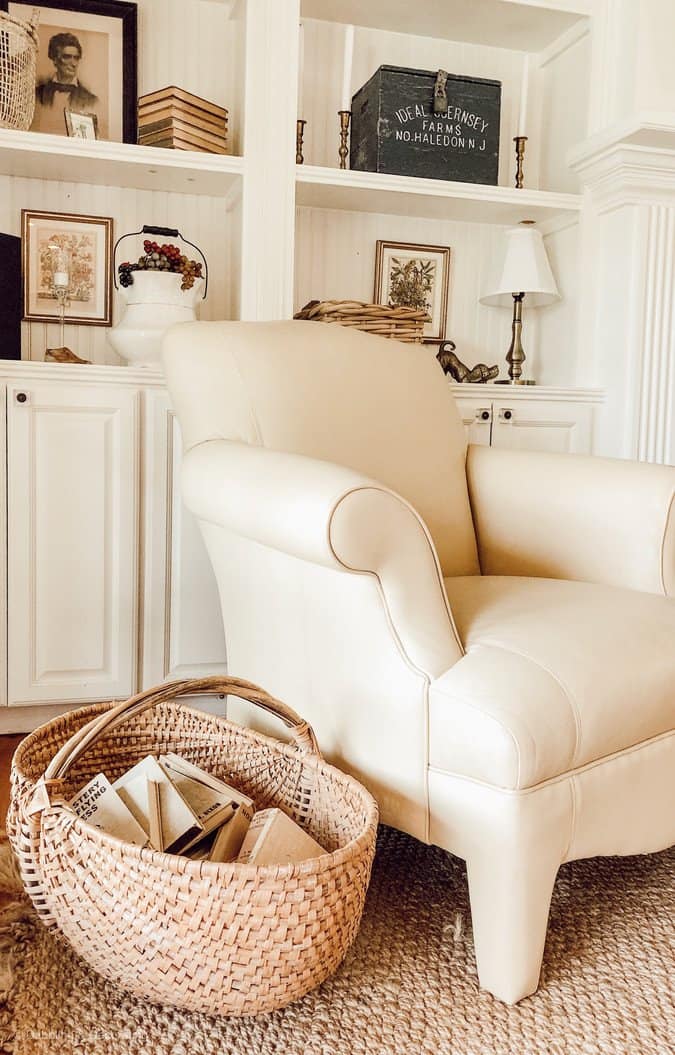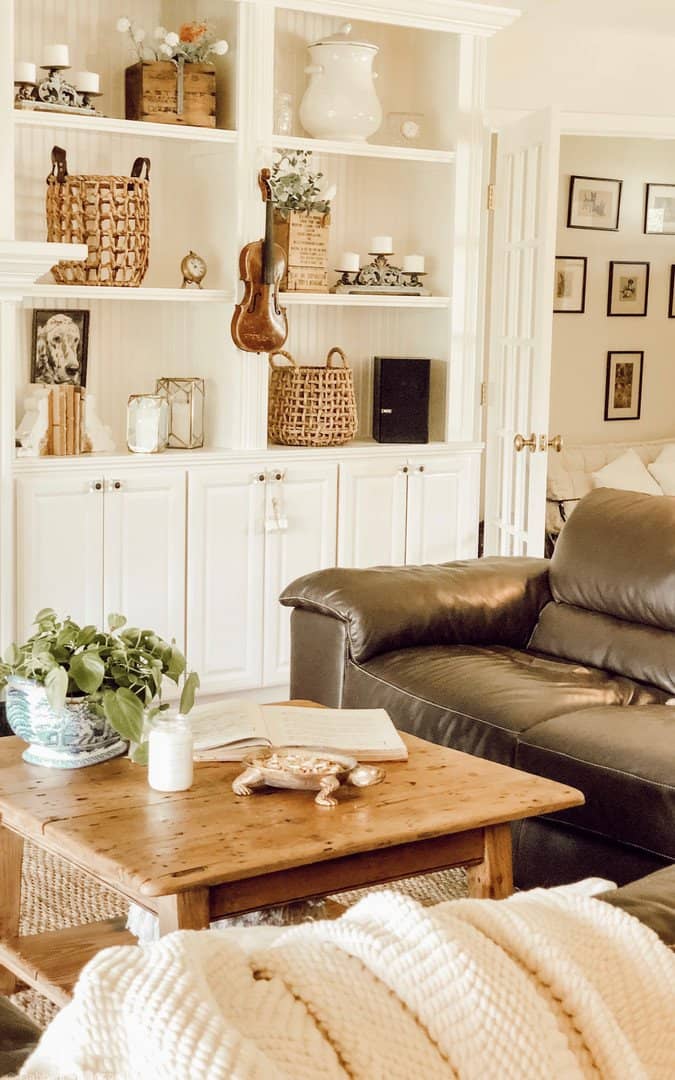 I'm so glad you dropped by, and if you are new to my blog, welcome! I hope you enjoyed your visit with us here today at our Home in Vermont.
Be sure to also check out our Home in Coastal Maine where we spend summers and weekends when we are craving a walk on the beach or a visit with old friends.
Please join me as a regular here at Dabbling & Decorating by signing up for my Saturday morning newsletter and never miss an update!
Pin It!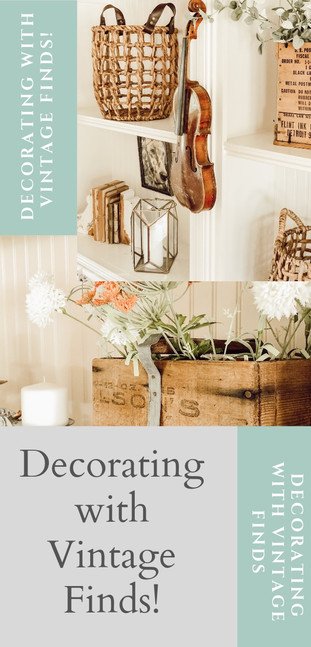 I've created the above custom pin just for this post! Hearing from you makes my day and your comments mean so much to me! Please join me over on Instagram & Pinterest to see more!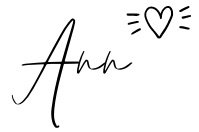 YOU MAY ALSO ENJOY