Are you looking for unique & Patriotic vintage Memorial Day decorating ideas? Let me show you these 9 favorites from the table to the porch.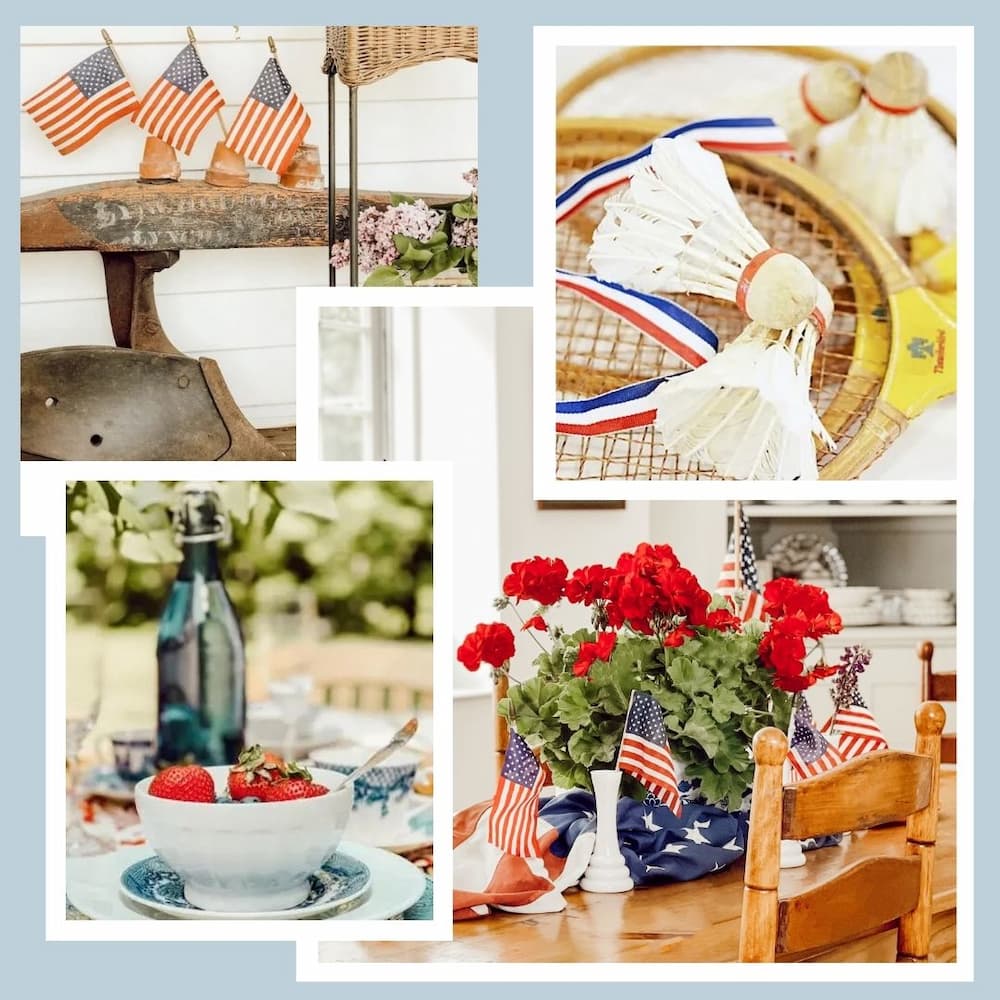 The hydrangeas may not yet be blooming here in New England, however these snowball beauties from Trader Joe's work perfectly with this vintage basket and collected chamber pots for the Memorial Day weekend.
Geraniums are one of my favorite summer flowers. Here they look so festive inside the home as a table centerpiece.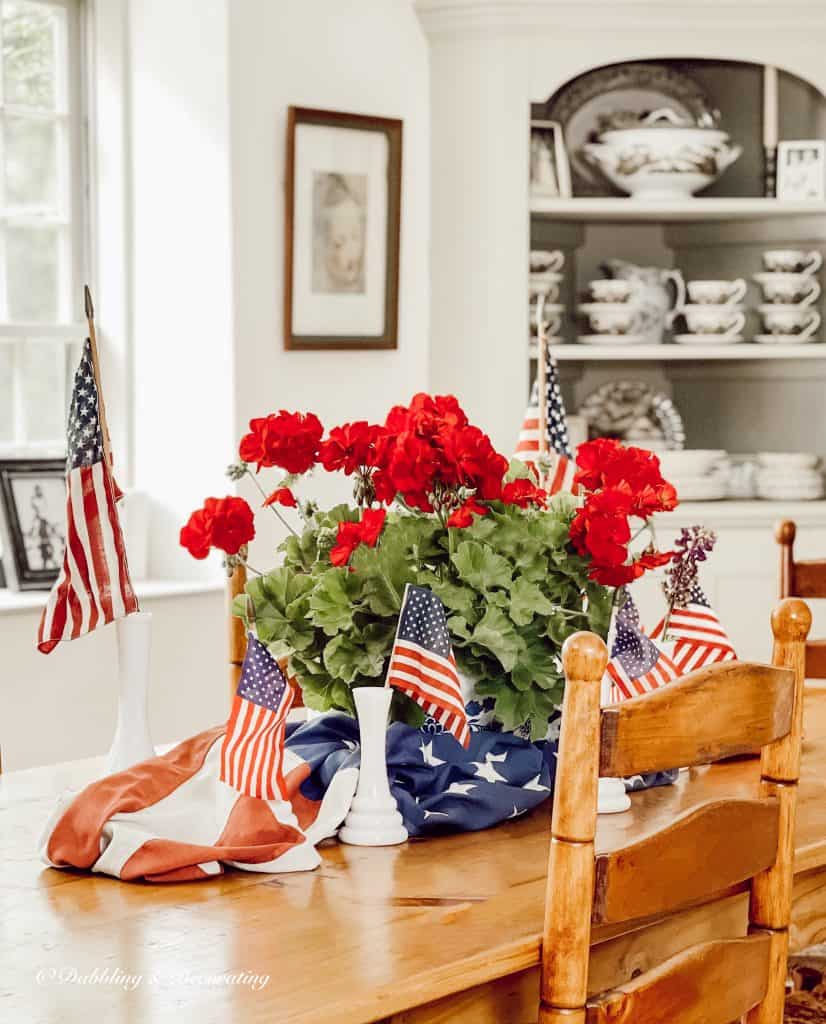 You may also enjoy these RED GERANIUM TIME-HONORED WINDOW FLOWER BOXES.
Decorate your bedrooms with these red, white, and blue vintage Patriotic decorating ideas.
This is one of my favorite outdoor tables created with all my mother's vintage dishware and a fabulous old red bucket as the table's centerpiece.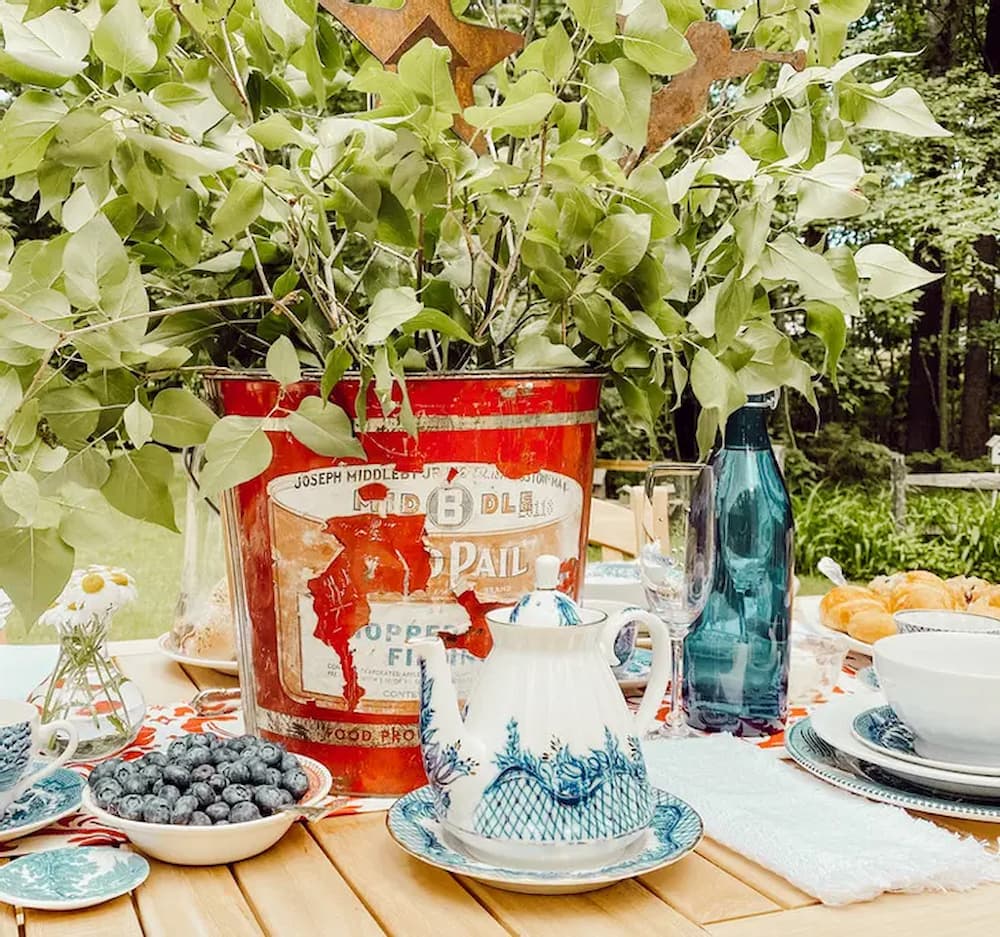 SHOP PATRIOTIC DECOR
Scroll and Click Image to Shop

And here is another rendition of this vintage Patriotic-styled guest bedroom with a reversible duvet.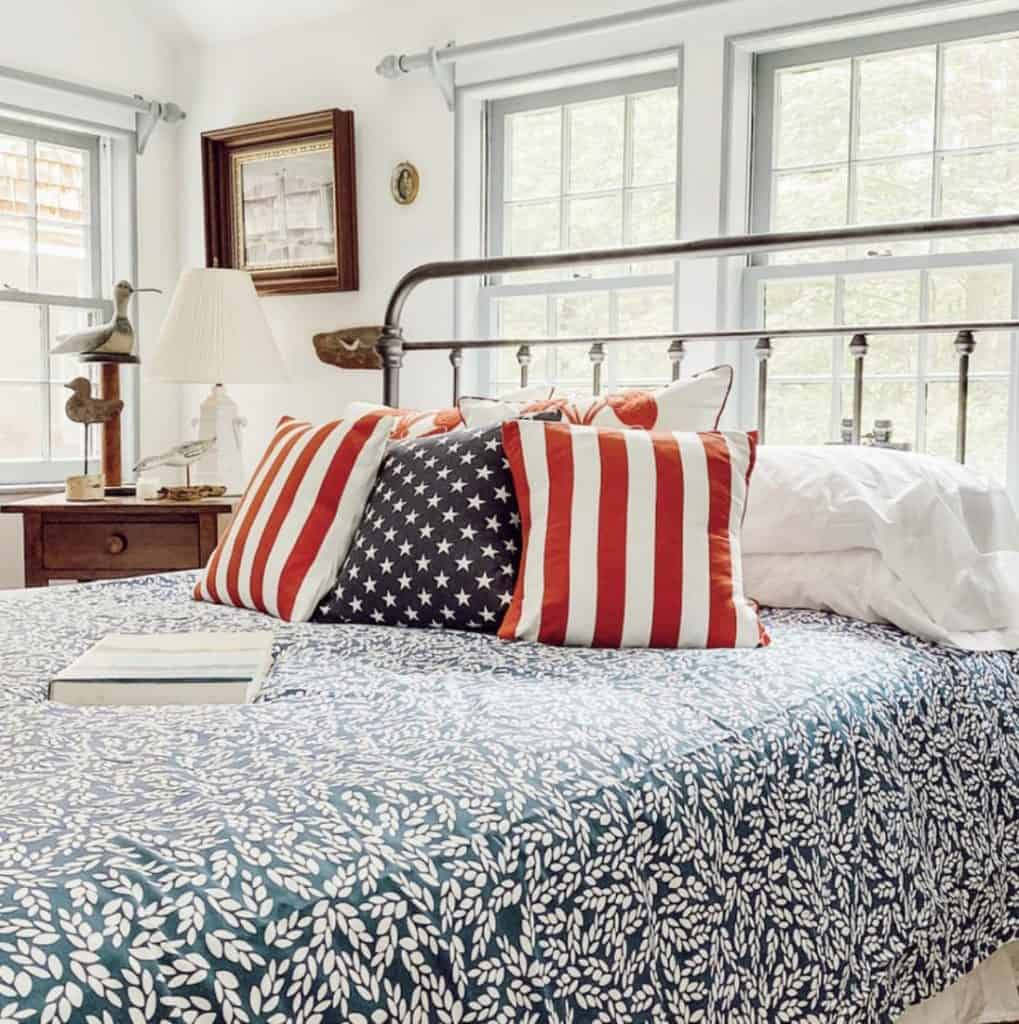 Vintage tennis racquets add all the Patriotic touches to this farmhouse dining room.
Charming and vintage farmhouse Patriotic decorating ideas with terracotta pots, flags, and lilacs.
One of my favorite wreaths for summer is made out of vintage badminton racquets and birdies.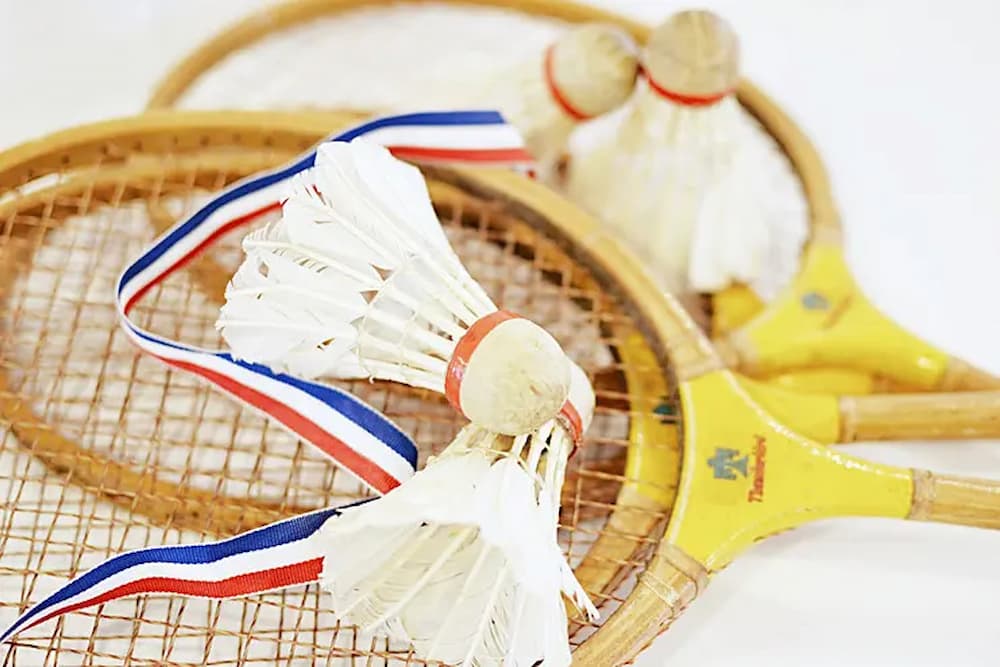 Join me on the porch for a red, white, and blue patriotic breakfast from our home in Vermont.
Wishing you all the best on this upcoming Memorial Day weekend! Happy decorating!
I'm so glad you dropped by, and if you are new to my blog, welcome! I hope you enjoyed your visit with us here today at our Home in Coastal Maine.
Be sure to also check out our Home in Vermont too, where we spend winters enjoying the coziness of home in the Green Mountains of Vermont.

I've created the above custom pin just for this post! Hearing from you makes my day; your comments mean so much to me! Please join me over on Instagram & Pinterest to see more!
YOU MAY ALSO ENJOY