Stonewall Kitchen sits just around the corner from our home here in Coastal Maine. Have you ever been? The shop, cafe, and cooking school are a foodie's paradise!
This week, I stopped by to pick up a few of their gift baskets for friends over the holidays. It's one of my favorite things to gift, especially the breakfast baskets filled with blueberry jams, pancakes, and homemade syrups!
Just Yummy and perfect for Christmas morning and New Years Day! I love them so much that I put together a few of my favorites for you to window shop here today…
Breakfast Gift Baskets
This post may contain affiliate links which won't change your price but will share some commission."
(click on any of the images to shop the products)

Dessert Baskets
(click on any of the images to shop the products)

Holiday Gift Baskets
(click on any of the images to shop the products)

Hostess Gift Baskets
(click on any of the images to shop the products)

Stonewall Kitchen's Blueberry Jam!
We have loved Stonewall Kitchen's blueberry jam for decades now. We purchased cases of it back in 1998 and gifted the jams to all who attended our wedding at The Dockside Restaurant in York, Maine.
You may enjoy the post Inside with Stonewall Kitchen | What Happens on a Bloggers Retreat?

When did Stonewall Kitchen first start making food?
Stonewall Kitchen was started by partners Jim Stott and Jonathan King in 1991 with their infamous blueberry jam selling at flea markets throughout Portsmouth, NH.
The blueberry jam is inspired by Jim's grandmother's blueberry pie and Maine's wild blueberries.
If you ever find yourself in the southern Maine area, Stonewall Kitchen is a must-shop, and I hope you get that chance! As I mentioned earlier, it's a foodie's paradise!
You may also like to see Seasonal Inspiration with Stonewall Kitchen here.
And you may find a few things for yourself at Stonewall Kitchen, too.
Recipes with Stonewall Kitchen Products
Check out 20+ recipes using Stonewall Kitchen's products here like these two!
So Delicious!
You may also enjoy SUMMER DESTINATION MAINE, STONEWALL KITCHEN
I'm so glad you dropped by, and if you are new to my blog, welcome! I hope you enjoyed your visit with us here today at our Home in Maine.
Be sure to also check out our Home in Vermont too where we spend our winters skiing and staying cozy while overlooking the beautiful Vermont mountains.
Please join me as a regular here at Dabbling & Decorating by signing up for my Saturday morning newsletter and never miss an update!

I've created the above custom pin just for this post!  Hearing from you makes my day; your comments mean so much to me! Please join me over on Instagram & Pinterest to see more!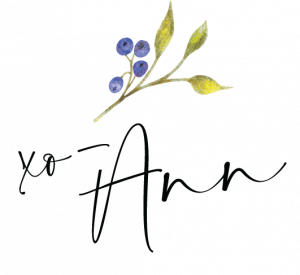 YOU MAY ALSO LIKE