Did you know that Stonewall Kitchen has a new home goods store? Pretty in blue and brimming with all the aromas of summer in York, Maine.
Yes, it's true!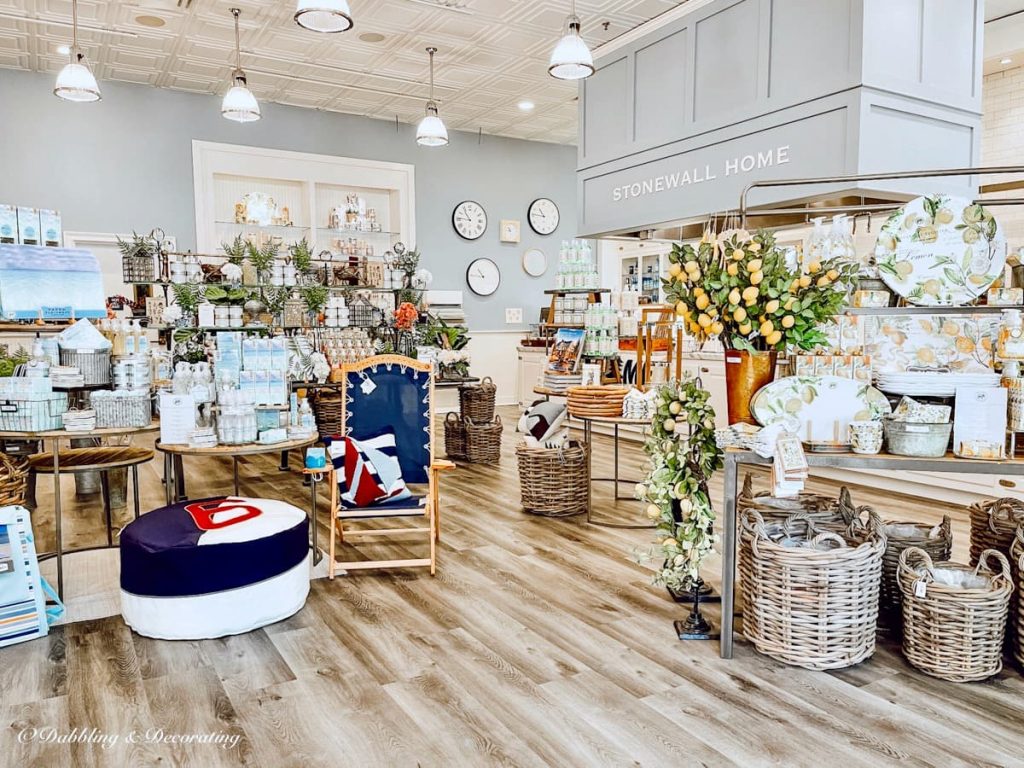 So grab that old Maine Turnpike map, GPS, google maps, mapquest, or whatever works for you, and get in the car to visit the new Stonewall Home Company Store in York, Maine.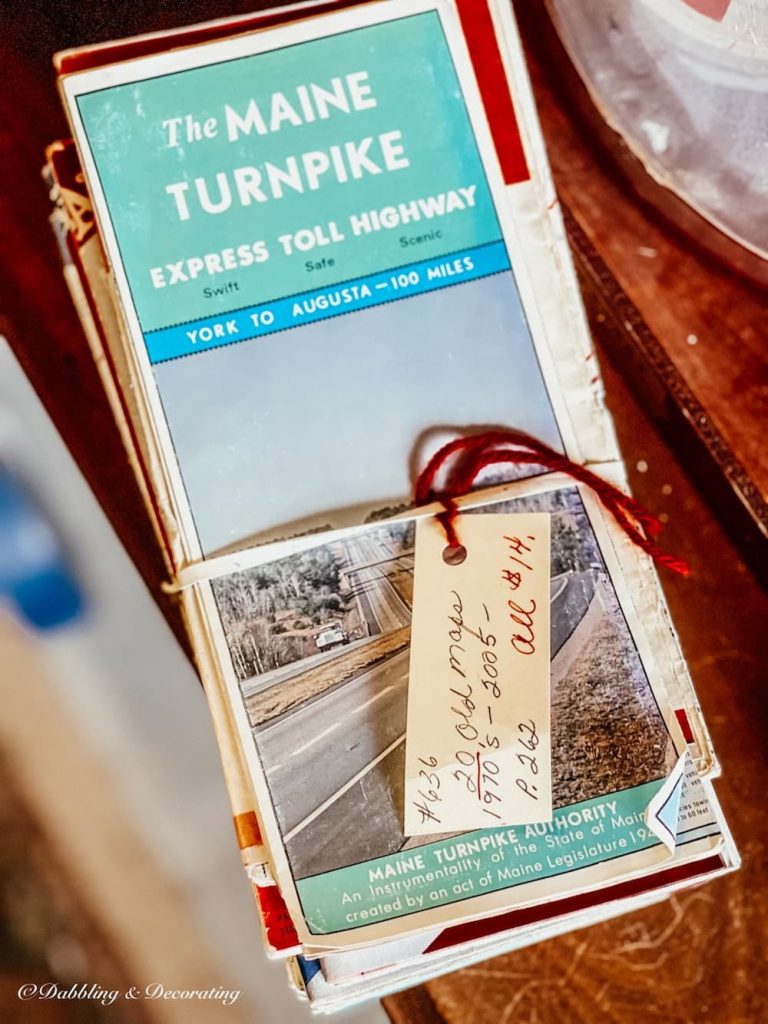 Right off of I95 at the Yorks exit.
And yes I found this bundle of old Seacoast road maps out "Thrifting with the Gals" this week, how fun are these?
Did you know that we gave away small jars of Stonewall Kitchen's Blueberry Jam as wedding favors back in 1998 when they were first starting out?
This post may contain affiliate links which won't change your price but will share some commission."

New Stonewall Home Store
And here we are today entering into the summer of 2022.
All of us foodies have loved Stonewall Kitchen for years now, and today they are venturing into home decor. Right where their cooking school used to be at their flagship company store.
And I am so proud to be a partner. You may enjoy the post Inside with Stonewall Kitchen | What Happens on a Bloggers Retreat?
WOO HOO to home decor and beautiful partnerships that were always meant to be:)
You may enjoy the post Inside with Stonewall Kitchen | What Happens on a Bloggers Retreat?
In classic Stonewall Kitchen style, the store is splendid.
You may also enjoy the post, Summer-Ready in Coastal Maine.
This beautiful new space sparkles with wonderful soaps, lotions, candles, home goods, and garden décor.
Stonewall Kitchen recently acquired Michel Design Works, a brand that features elegantly designed and premium crafted personal and home care products, along with Village Candle, a Maine-based company of fragranced candles, gifts, and accessories.
Stonewall Kitchen will also feature its Fine Home Keeping line and Stonewall Home brands.
You may also enjoy the Vintage Shopping, A Church Collection Basket, and Wild Oats post.
A Basket of Goodies
I picked up this old red basket out "Thrifting with the Gals" this past week in Ogunquit, Maine.
And added the blue and white bows from our Christmas wreaths this past winter.

It's now filled to the brim with Stonewall's Home Goods from their flagship home store just down the road from our home.
Displayed uniquely in our guest bedroom next to the old roadmaps that I also recently found and love.
Beachy candle scents, soaps, lotions, diffusers, and more.
SHOP WHAT'S IN MY BASKET
Scroll and Click on Image to Shop

You may see more of this small coastal cottage bedroom HERE and HERE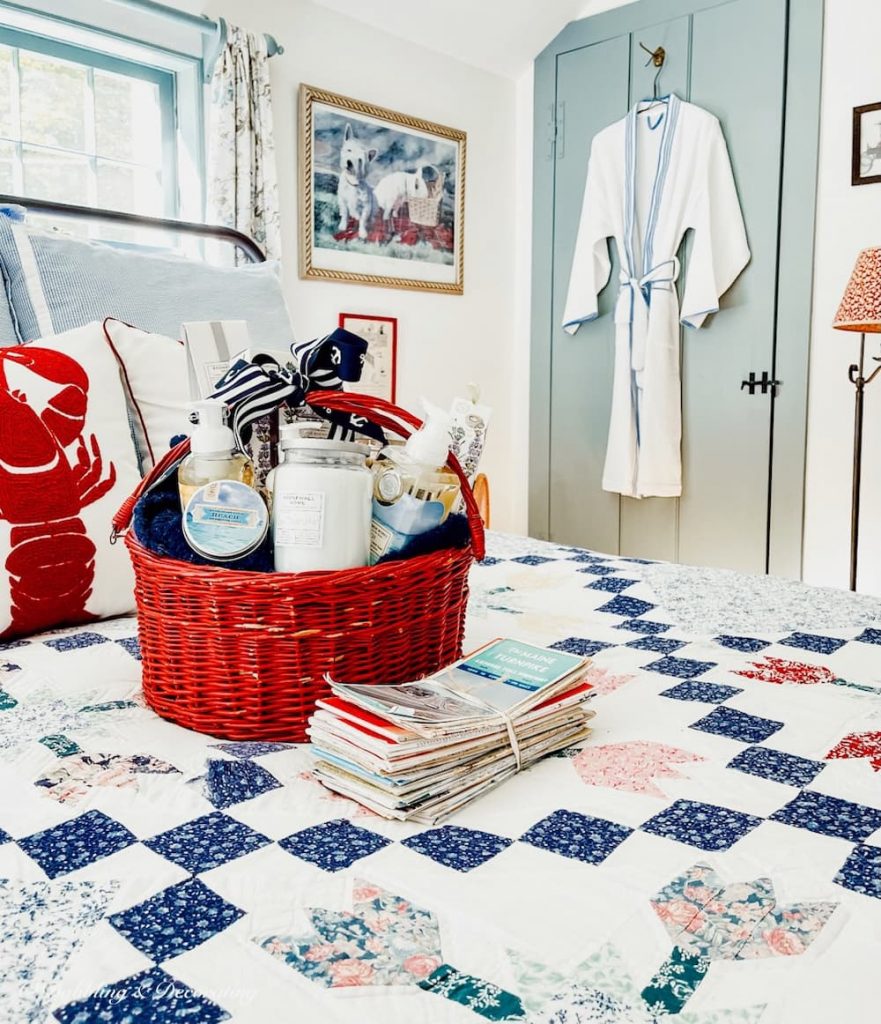 Stonewall Around the Cottage
Have you been to the new Stonewall Home store yet? Let me know in the comments below!
I'm so glad you dropped by, and if you are new to my blog, welcome! I hope you enjoyed your visit with us here today at our Home in Coastal Maine.
Be sure to also check out our Home in Vermont too, where we spend winters enjoying the coziness of home in the Green Mountains of Vermont.

YOU MAY ALSO ENJOY