We saw our first snowfall this week in the mountains, friends! Which inspired this month's "Thrifting with the Gals" round-up post, "15+ Christmas and Holiday Thrift Store Makeovers" which are inspiring me, and I know they will you too as we head into this 2021 holiday season.
If you are joining me from Rachel over at The Ponds Farmhouse, welcome! Isn't Rachel's country Christmas decor fantastic? It's one of my favorites every year.
Get ready to be inspired, friends! Grab a warm drink, put your feet up, and be sure to pin all these ideas to your favorite Pinterest board for later! And as a bonus don't forget to visit with the Thrifting Gals at the end of this post too!
Susan over at Homeroad shares some of the best thrift store makeovers like these adorable Christmas trees made out of collected rulers!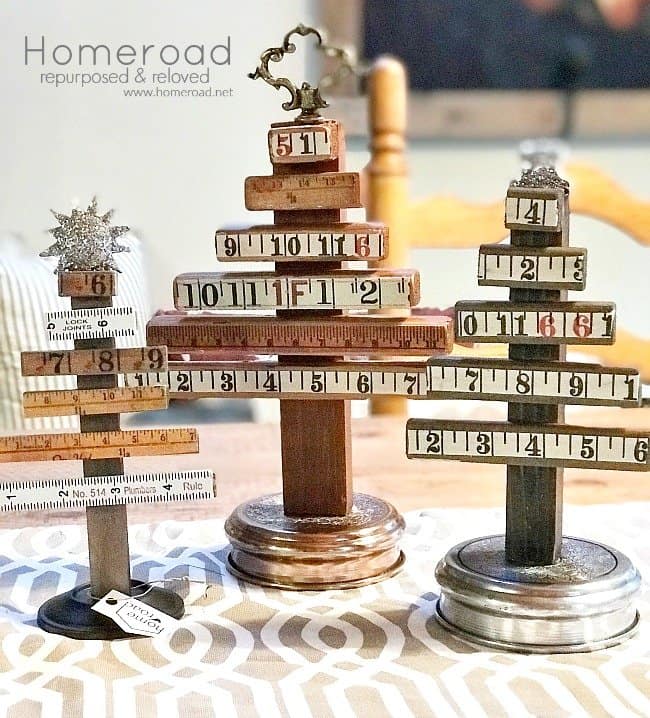 This post may contain affiliate links which won't change your price but will share some commission."
SHOP VINTAGE RULERS
(click on any of the images to shop the products)

I am absolutely in love with Andrea from Pine and Prospect Home's thrifty bathroom makeover! Just one picture is not enough, so here's her full video, along with thrift store makeover tips and Christmas ideas for your bathroom!
Lauren over at Bless'er House shares how to personalize Christmas stockings for under $10! And look how beautiful they are! You will not want to miss her amazing 24 Thrifty Designer Christmas Decorating Ideas here too. Just wow, Lauren!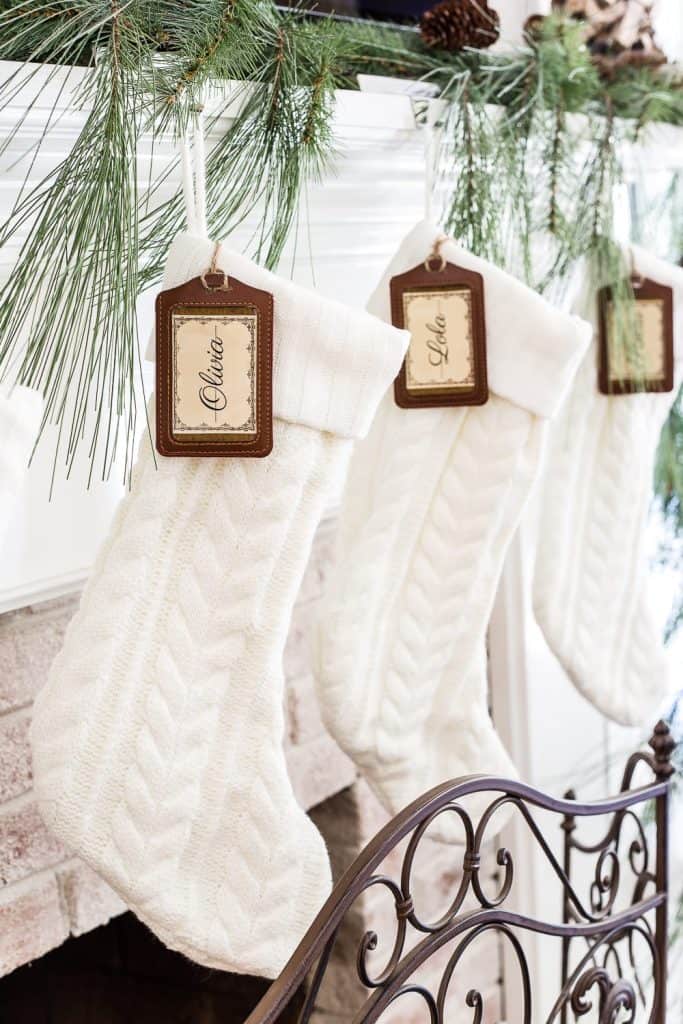 Donna from Funky Junk Interiors always has the most creative salvaged and thrift store makeovers. I think she was the first blog I ever followed. I know you will love her recent scrap wood Christmas trees in this vintage cabinet idea.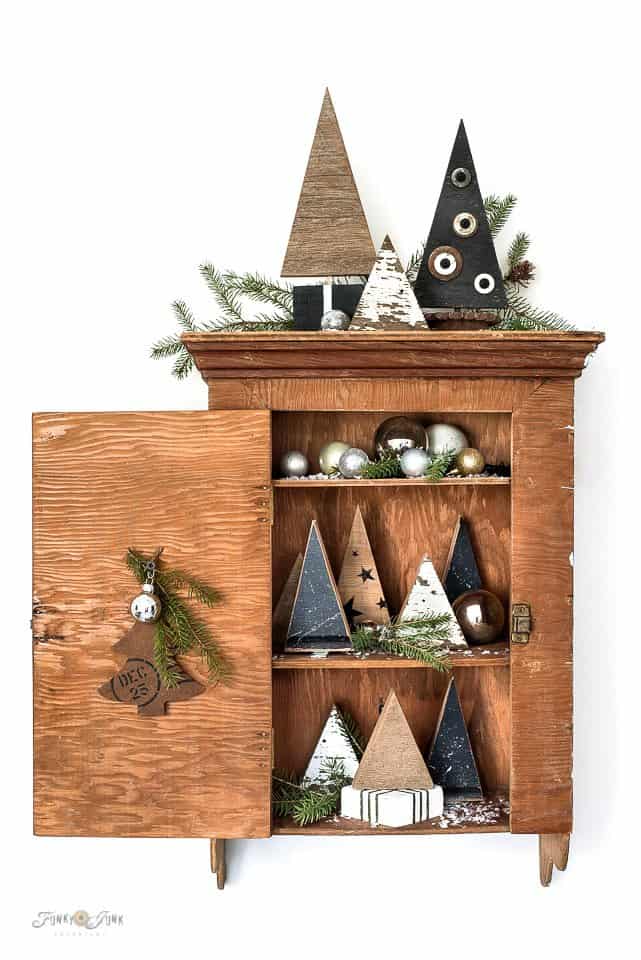 SHOP VINTAGE WALL CABINETS
(click on any of the images to shop the products)

Christy over at the Confessions of a Serial DIYer will have you out thrifting for old mirrors in no time with this post. Oh my gosh, I want to make every single one of these, and what amazing gifts they would make for the holidays and beyond, too!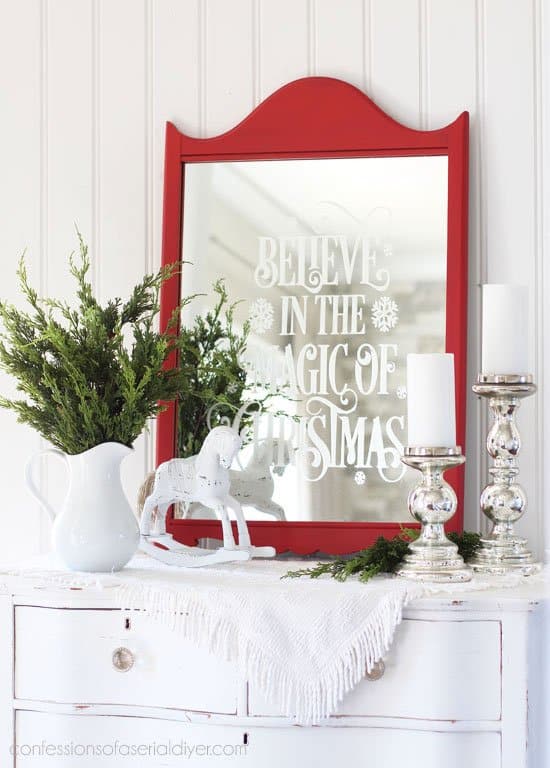 Becky from Beyond the Picket Fence shares 12 inspiring Christmas ideas, starting with this yardstick Christmas tree. This has my neutral and vintage-loving heart beating so fast. I think I may need to make one of these thrift store makeovers!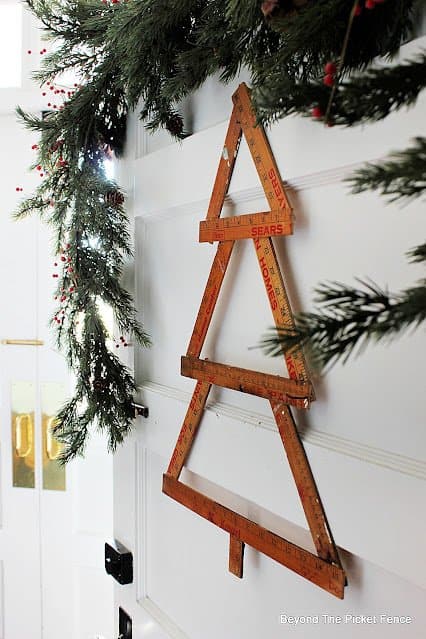 I've been decorating our vintage mantel with pearls for the holidays, and this post really inspired me. Kaycee from Roost and Restore took this old thrift store curtain rod and created this!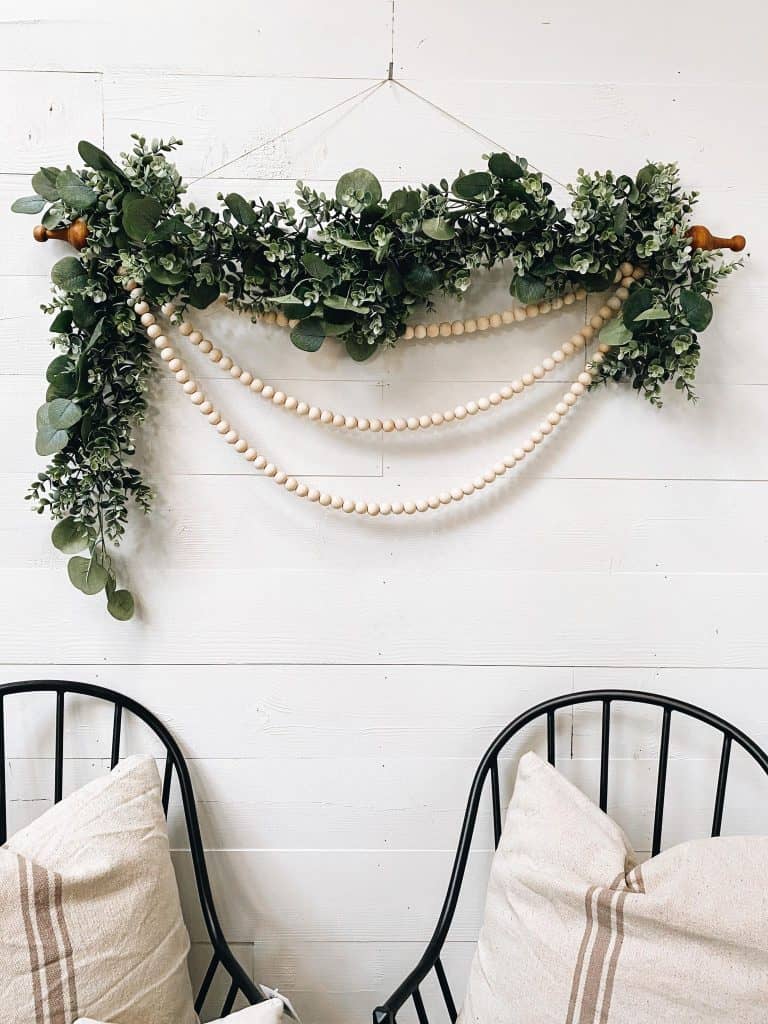 ---
Do you enjoy round-up posts like this with other bloggers' ideas from around the web? Let me know in the comments below!
---
I love this old shutter thrift store makeover into a magazine rack. How cute would this be filled with inspiring Christmas or winter decor magazines in a family room, bathroom, or guest bedroom? So creative, Gail from My Creative Life!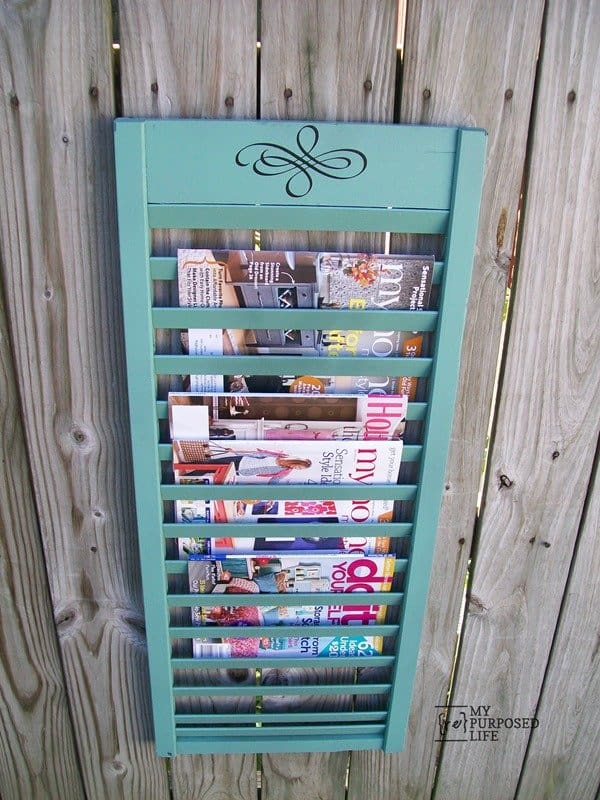 You may also enjoy these 10 Favorite Homes in Sweden!!
Oh Sara, from Sincerely Sara d, how simple to spray paint thrift store dishes white to mimic one of Martha Stewart's beautiful hutches. Perfection and so simple!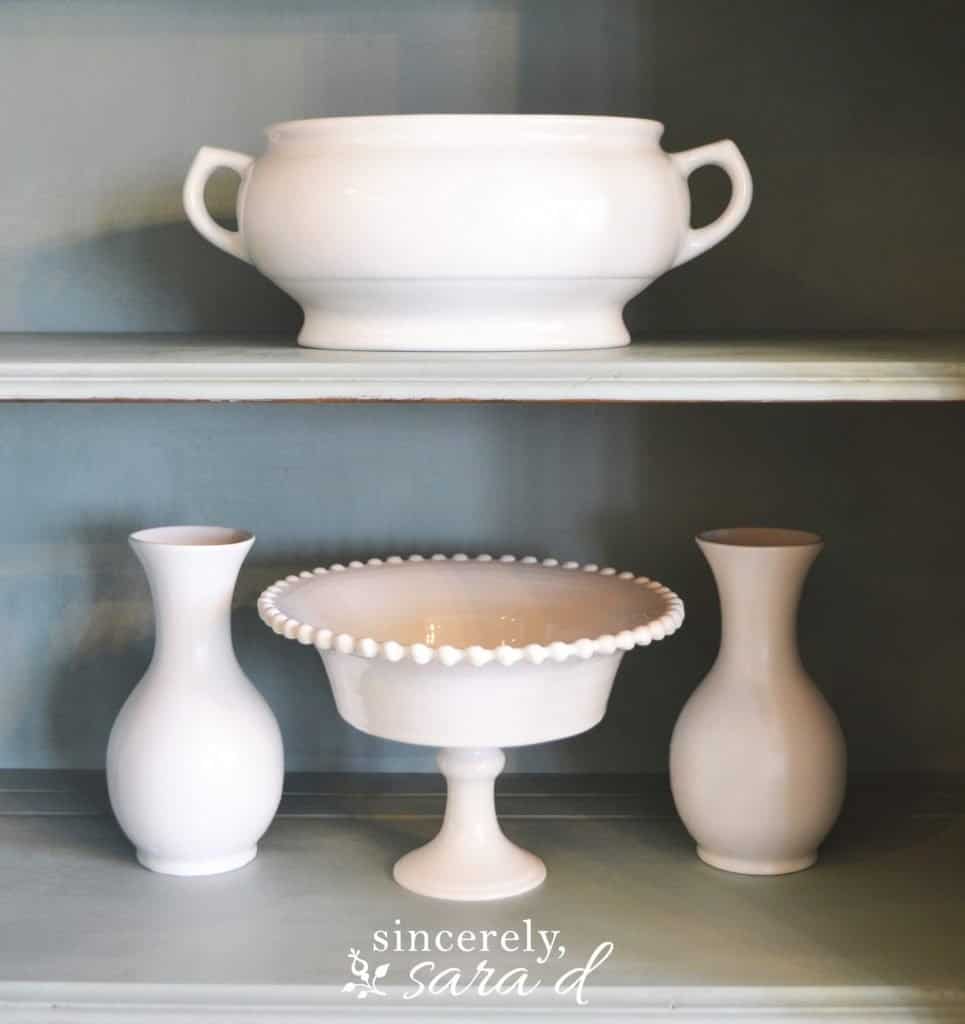 Andrea from The Cottage Market is my go-to for all things in thrift store makeovers. And look at this little red truck in a winter scene under a glass cloche. It's just like my husband's old red Ford pickup!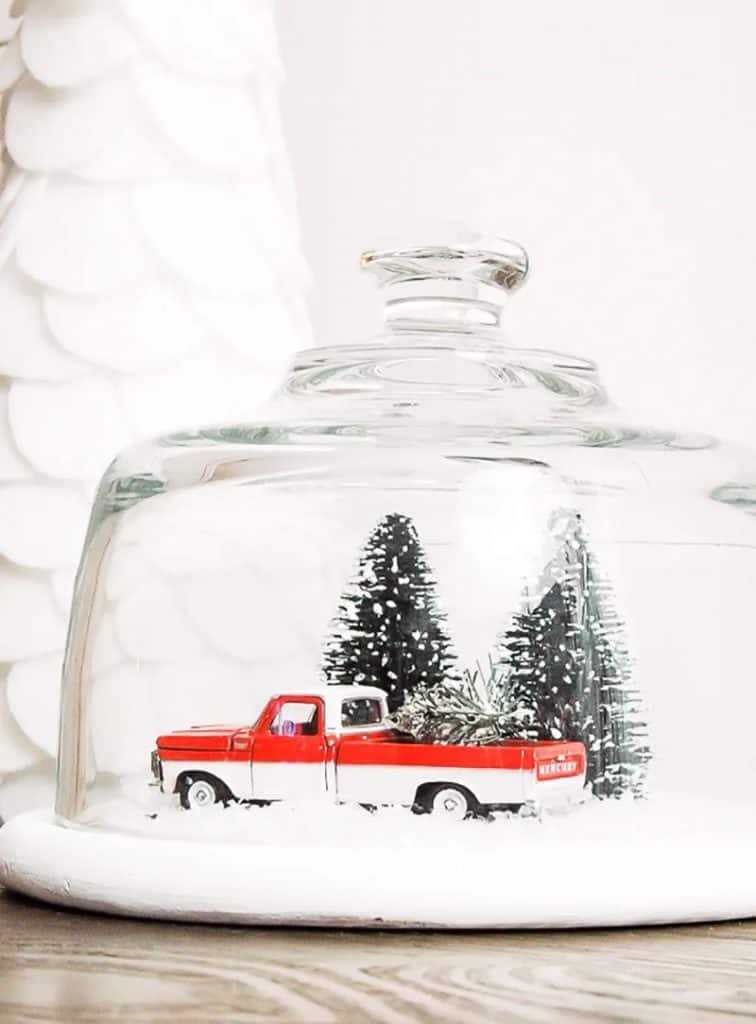 You may also enjoy the post, 32 Antique Christmas Decor Treasures to Look for in 2022.
Rachel from The Ponds Farmhouse, one of my vintage-loving friends here with "Thrifting with the Gals" shares these great ideas on how to repurpose old thrift store Christmas decor.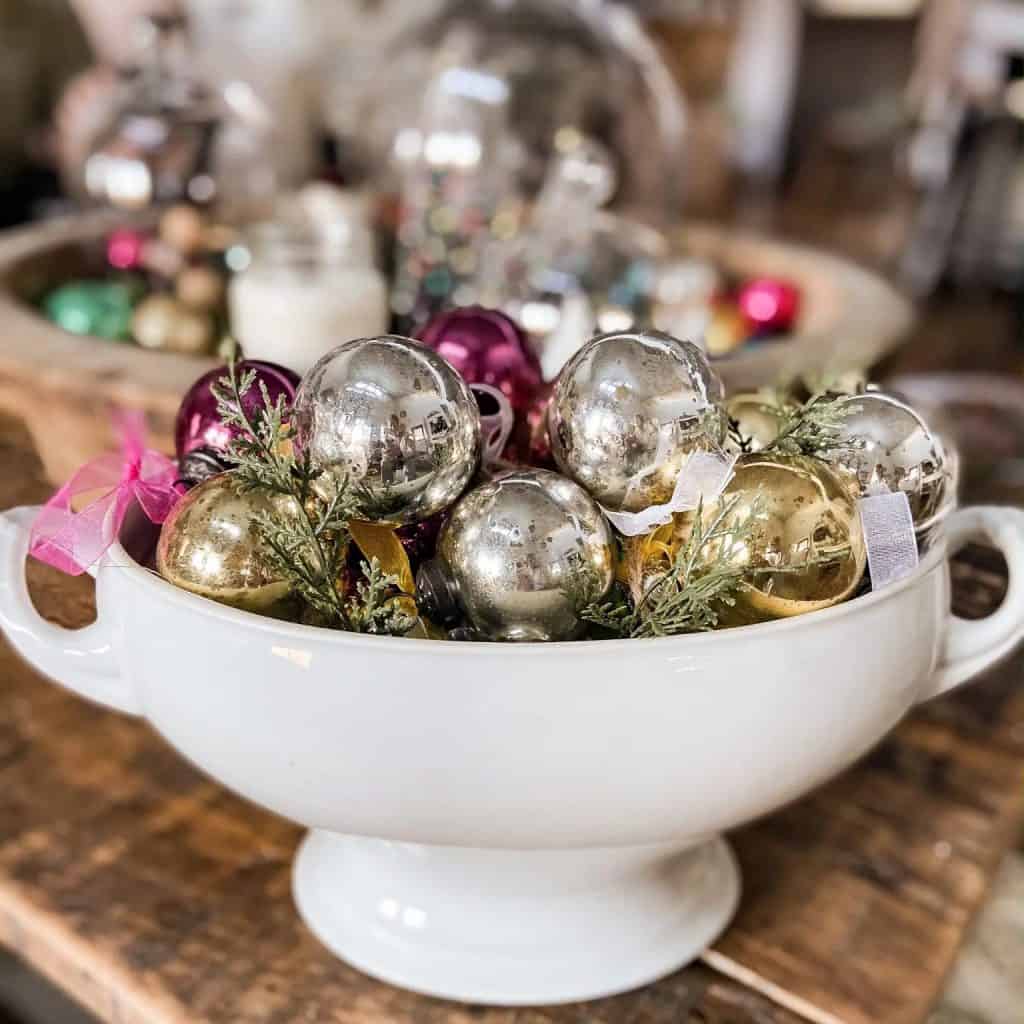 You may also enjoy the Christmas Buggies & Go Karts Decoration Ideas: Get Creative & Enjoy The Ride! post.
From Postcards from the Ridge, Angie shares these fabulous creative thrift store makeovers throughout her home for the holidays. You won't want to miss these simple yet beautiful holiday touches!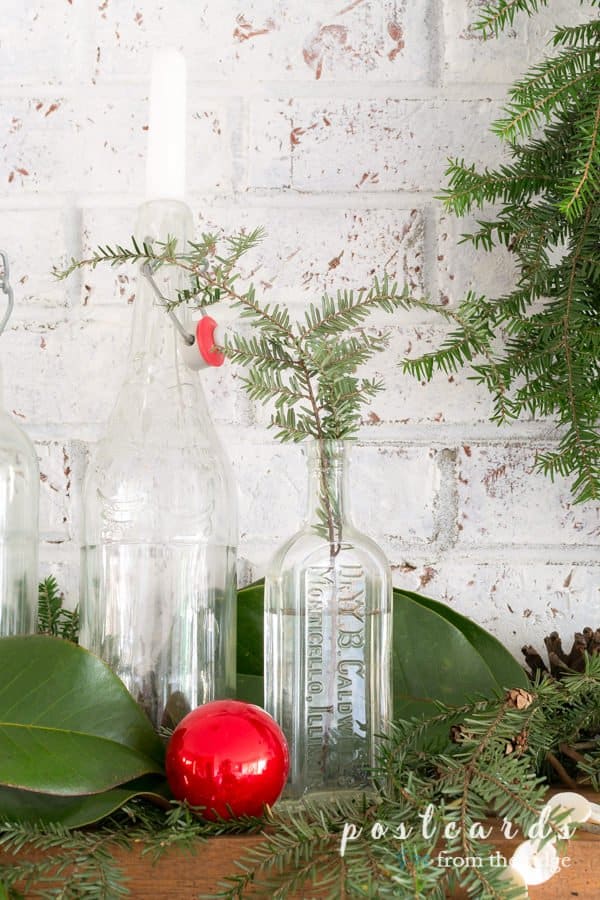 These have to be the cutest coasters ever! And you don't have to make them specific for the holidays either. Ann from Ann's Entitled Life Blog shares many fabulous DIY and thrift store makeovers!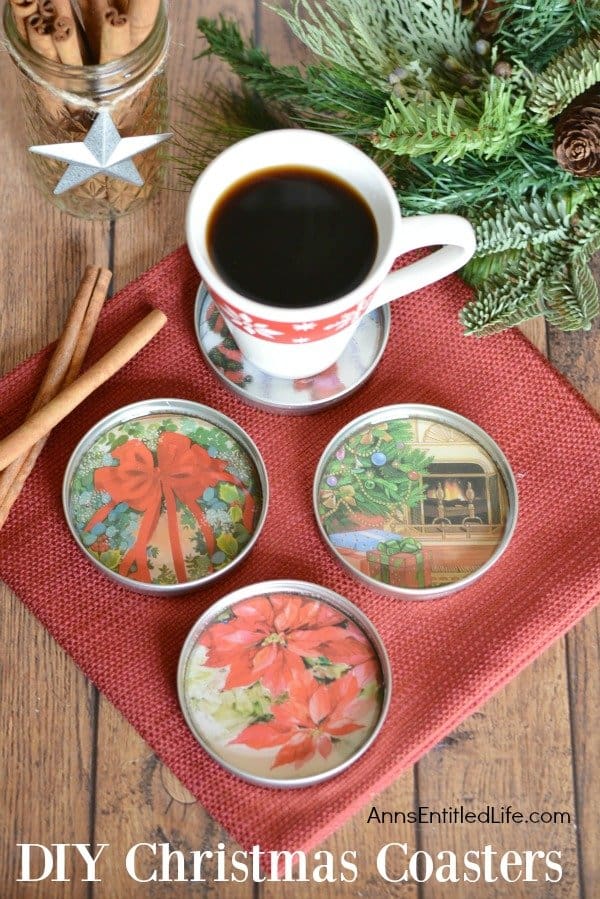 KariAnne of Thistlewood Farms always knocks it out of the park, and this post is no exception. Have you ever gotten a phone call at the last minute letting you know you had guests stopping by from out of town? Check out this last-minute project!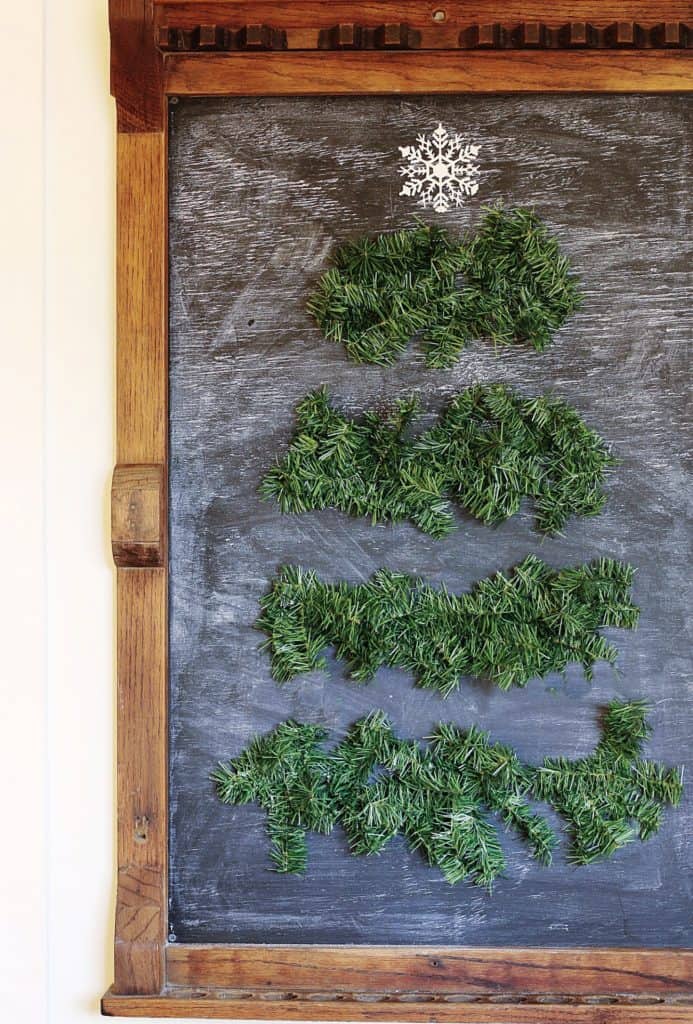 And lastly, I want to share my friend Kellie over at Gratefully Vintage with you. Kellie has a home just a few miles away from us in Maine, and I just adore all of her designs, and I know you will too!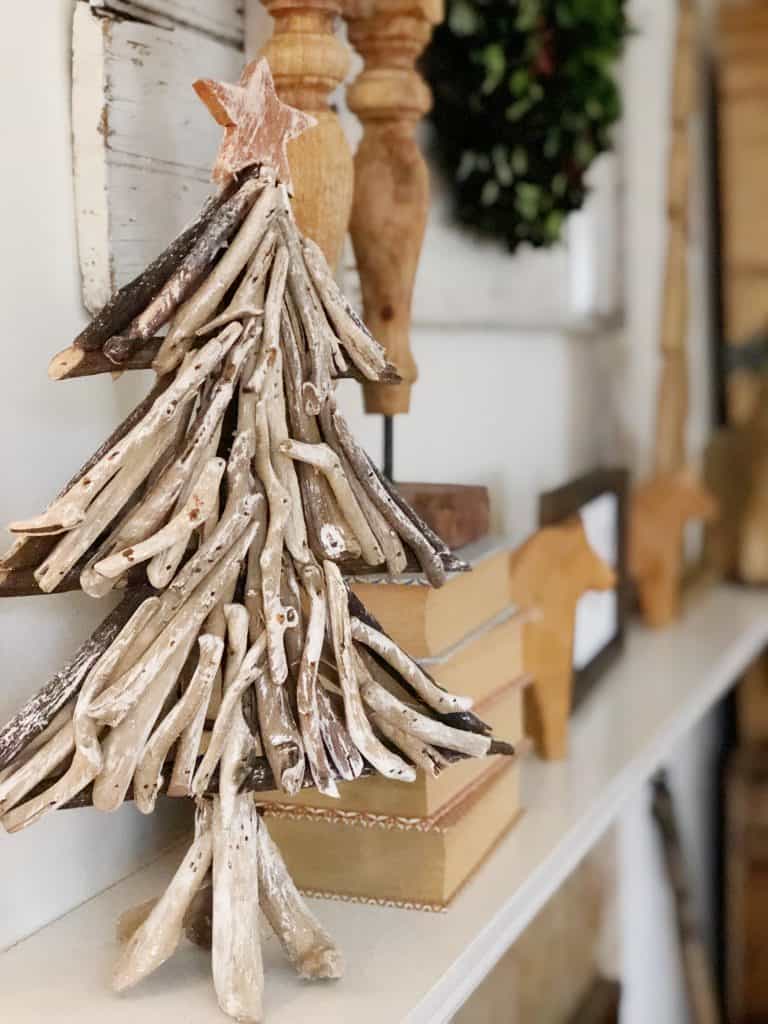 You may also enjoy Vintage Christmas Decor on Full Display.
I'm so glad you dropped by today, and if you are new to my blog, welcome! I hope you found lots of holiday decor inspiration on your visit with us!
Be sure to also check out our Home in Coastal Maine, where we spend summers and weekends when we are craving a walk on the beach or a visit with old friends.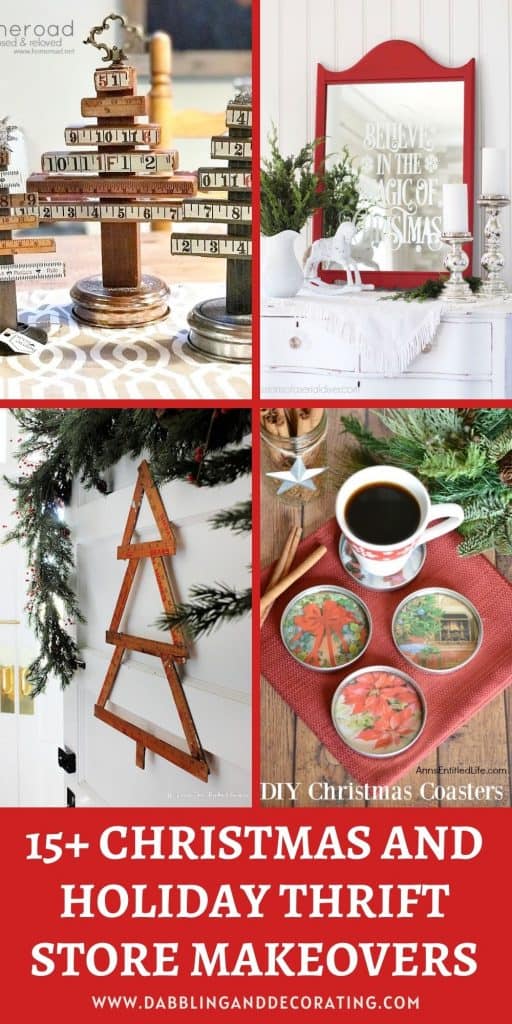 I've created the above custom pin just for this post! Hearing from you makes my day, and your comments mean so much to me! Please join me over on Instagram & Pinterest to see more!
YOU MIGHT ALSO LIKE
Thrifting with the Gals Monthly Round-Up Blog Hop
Next up on today's tour is Kristin from White Arrows Home. Her log cabin and snow in the Northwoods of Wisconsin are such a treat to see this time of the year.