Three years ago I decided to start a new holiday tradition of decorating our Christmas front door at our home in Coastal Maine with three wreaths, as my mother had done on her first Christmas in the home 30 years ago.
Check out our Coastal Maine Heritage | Embracing My Roots here. And follow the blog series "In My Mother's Home" to learn more about this family Raeside-Dame home.
---
Today I'm excited to be sharing this family Christmas front door tradition with you as part of The Bloggers Best Holiday Home Tours 2021 hosted by Kelly over at The Tattered Pew. And if you are joining me from Amber at Follow The Yellow Brick Home, welcome! Isn't her mini Christmas-styled mudroom fabulous?
Christmas Front Door
Check out this first year when we started this Christmas front door tradition just after inheriting the home on the post, "3 Christmas Wreaths at the Front Door" here.
This is before we set out to restore the cedar shake siding and repaint the house trim Essex Green the following summer.
At this time the cedar shakes and paint trim were almost 30 years weathered.
And the second year, A Front Door Christmas Wreath Tradition here with the refinished cedar shakes and Essex Green trim.
You may also enjoy seeing our Christmas Home Tour 2022.
Navy Blue Christmas Bows
The last two years I went with red bows on the Christmas front door wreaths, which I loved and they felt so festive and New England!
However, this year I decided to go with navy blue bows that I made myself out of ribbon from the JOANN Fabric and Craft store.
A very coastal cottage New England look.
I've really been crushing on blues and greens together this year.
So it was just the perfect fit to pair navy blue Christmas bows with our Essex Green front door and Christmas wreaths in Coastal Maine.
I love the contrast between the stripes and the solid blue with little white anchors.
This post may contain affiliate links which won't change your price but will share some commission."
SHOP THIS POST | Christmas Front Door Tradition 2021
(click on any of the images to shop the products)

Starfish and Sand dollars
I found a handful of white starfish and sand dollars that my mother had stashed away in the attic and I thought they may look cute tucked inside the wreaths on this year's Christmas front door.
You may also enjoy this Christmas Old Colonial Fireplace, Hearth, and Mantel from our home in Maine too.
What do you think?
Our home here in Coastal Maine is a second home, therefore keeping things simple and low maintenance is a top priority…
I wish so much that we had some beautiful snow to enhance this year's Christmas front door wreath photos for you. I will be sure to update things here once we do!
Meanwhile Back in Vermont…
We had our first big snowfall. About 6″ I understand.
And the ski areas are officially open!
I thought you may enjoy this photo a neighbor sent to me while I was here in Maine. That's our little red house in the distance.
Christmas Front Door Tradition
These Christmas front door wreaths are a symbol of strength and renewal for our family, as we renovate and make this home our own.
I can' wait to see how it all looks after our first snowfall here in Maine.
Ok, so I really love the blue and white bows this year with the added starfish, however, I am missing the pop of color with the red on our Christmas front door.
How about you?
It was such a cold day when we took these photos and Ella, our Bernese Mountain dog wouldn't leave my side for a minute:)
SHOP THIS POST | Christmas Front Door Tradition 2021
(click on any of the images to shop the products)

I'm so glad you dropped by, and if you are new to my blog, welcome! I hope you enjoyed your visit with us here today at our Home in Coastal Maine.
Be sure to also check out our Home in Vermont where we spend winters in the mountains.
Please join me as a regular here at Dabbling & Decorating by signing up for my Saturday morning newsletter and never miss an update!

I've created the above custom pins just for this post! Hearing from you makes my day and your comments mean so much to me! Please join me over on Instagram & Pinterest to see more!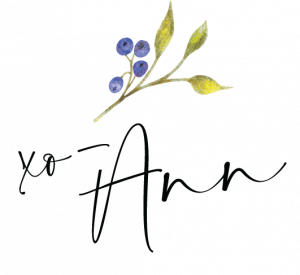 YOU MAY ALSO LIKE
Next up on today's holiday home tour is Lynne from My Family Thyme. Lynne has the most beautiful merry and bright holiday decor, you are just going to adore it! You won't want to miss the others below on today's tour too! Happy Holidays!
Bloggers' Best Holiday Home Tours
This week my friends and I are sharing our homes all dressed up for the holidays. We hope you will have fun visiting each of the tours below!
Monday's Tours

Tuesday's Tours

Wednesday's Tours

Thursday's Tours

Friday's Tours

Lora Bloomquist Create and Ponder