If you are joining me from Emily over at The Thrifted Table, our guest host this week with Thrifting with the Gals in Vermont, welcome! Don't you just adore Emily's beautiful thrifted tables and vintage goodies?
It was such a fun time thrifting with the gals in Vermont over this past month. I discovered a new vintage shop locally, The Vintage Soul, where I scored a complete 8-piece table setting of pink depression glass. And I brought home a beautiful vintage pine hutch from my old standby, Stone House Antique Center.
Meet the Thrifting Gals
Guest Hosts:
I love having a local vintage shop that I can thrift at. Do you have one where you live? The Vintage Soul has a variety of old and new finds, and as you enter the shop it looks like an old Vermont country store with popcorn, fudge, coffees, and more. I think my favorite thing about it though, is the several themed tables that vendors have set up in this shop. Aren't these like eye candy for the vintage lover?
This is where I found a complete 8-piece set of cherry blossom pink depression glass for just $100. I have seen one dish selling for $20 in many antique shops. They even came with dishware storage bags! This is the first depression glass that I have owned. Check out the spring table created with this beautiful set.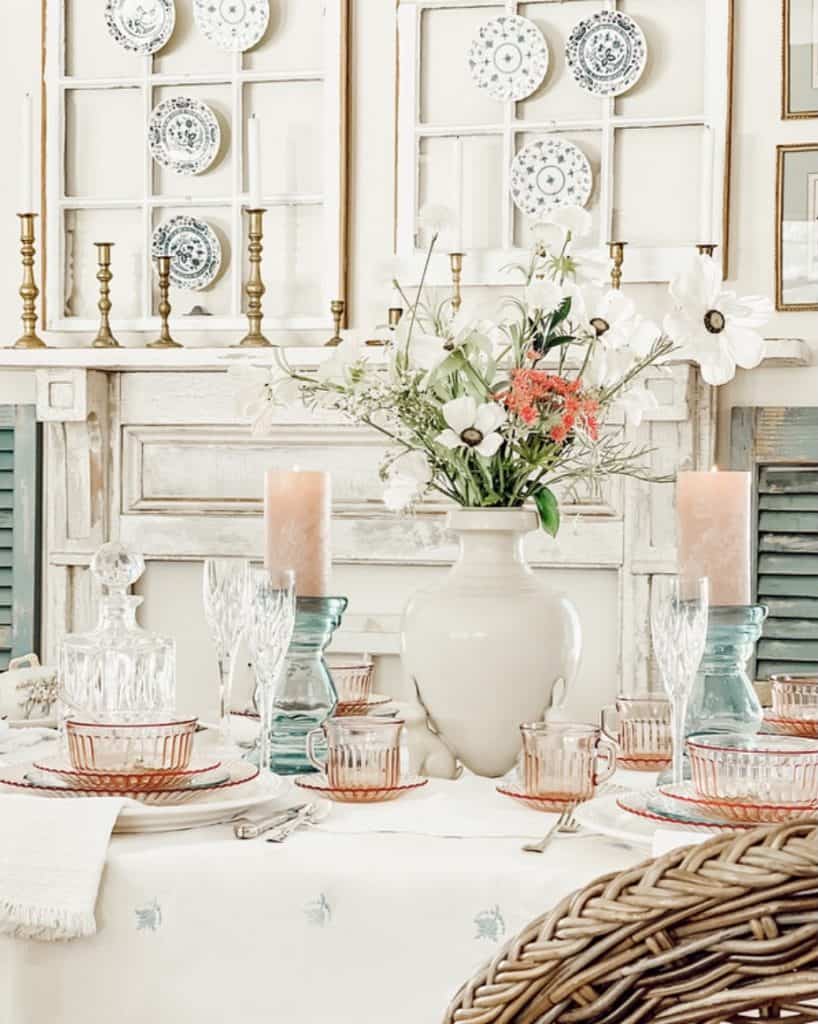 I also found this $40 beautiful linen and blue eyelet tablecloth along with a $20 white lace doily that I used to layer the table.
And the cute crock-like vase centerpiece held up with four bunnies. Perfect for spring and Easter. But honestly, I will use this year-round too!
Join me for a round-up of a day well spent at Stone House Antique Center located in Chester, Vermont
The Vermont vintage and thrift shops are really booming right now. There has been a large influx of people moving to Vermont from New York City over the past year, which has caused the antique shops to really stock up and I'm finding amazing prices and deals too!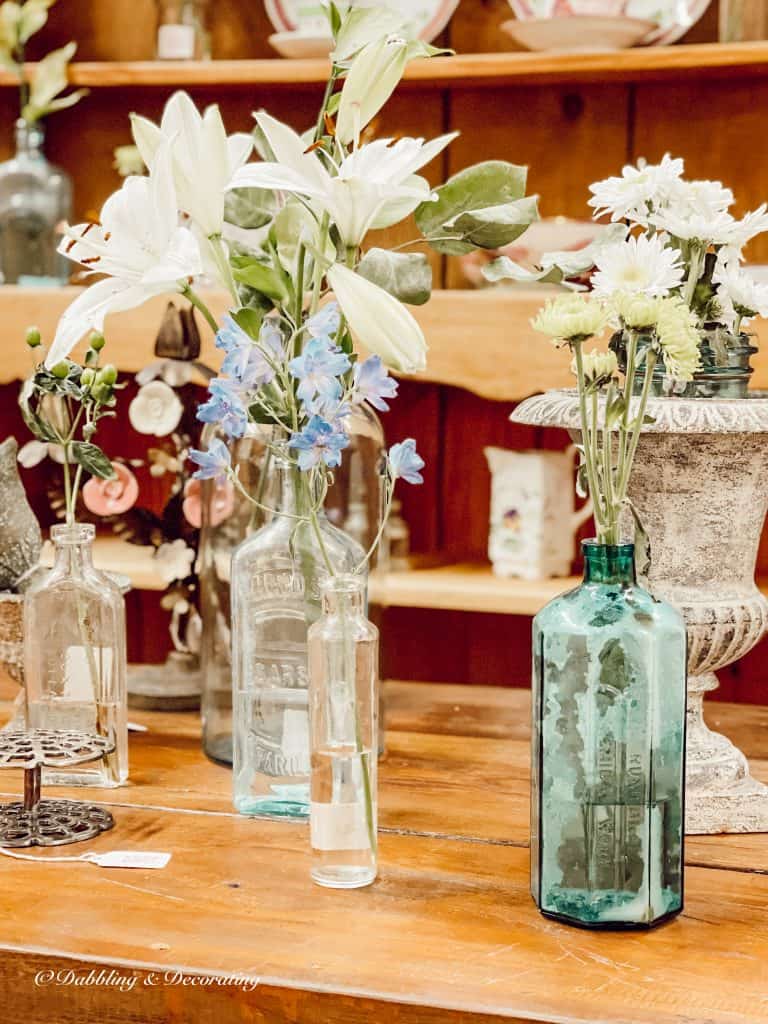 You may also enjoy the post, A Thrift Here, a Vintage There, and a Valentine.
An Antique Hutch
I've been rearranging a sitting area off our dining room recently and have been looking for a piece to anchor the space. I discovered a beautiful vintage pine hutch in a booth at Stone House Antique Center. The size and storage options absolutely grabbed me! So I headed home to think about it. It was going to work perfectly so we headed back the following day to pick it up. However, the merchant had unfortunately given me the wrong measurements and it wouldn't fit in my SUV.
But after some collaboration, we were able to get the bottom part of the hutch on top of my car and the drawers inside the car for the 45-minute ride home. And the top half went into my husband's smaller vehicle.
On the way home, we stopped at a local Vermont Inn for lunch to round out what I think to be a great day thrifting. I was getting a little nervous though on the ride home on how we were going to get this thrifted hutch down off the top of my car. When we were swiftly greeted by our neighbor upon pulling into the driveway!
Just look at all that storage!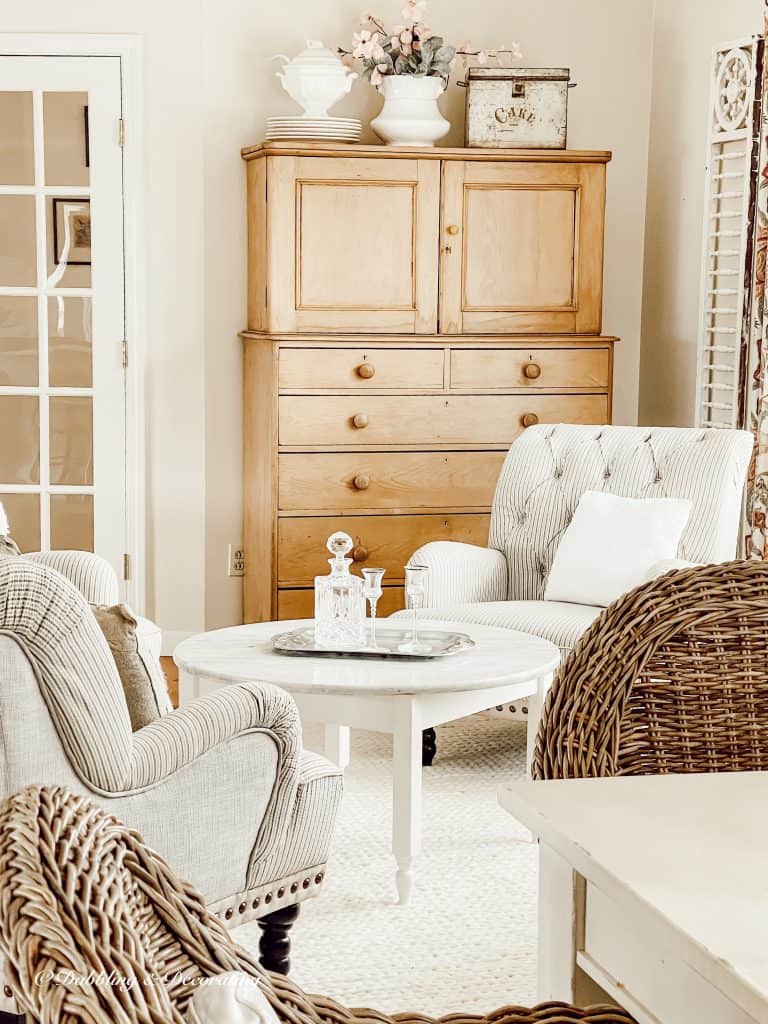 You may also enjoy the post, Vintage Market Days Fall 2022 Vermont.
Other finds from thrifting with the gals in Vermont…
Ironstone Creamers for $3.00 each.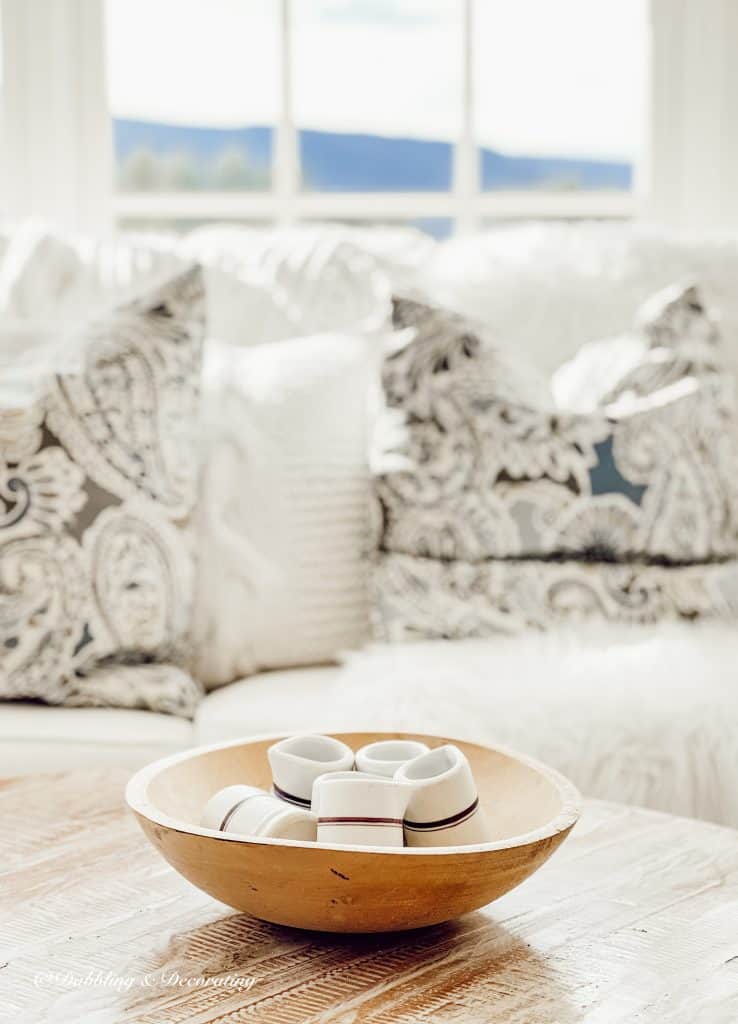 Vintage Butter/Cheese Dish for $12.00.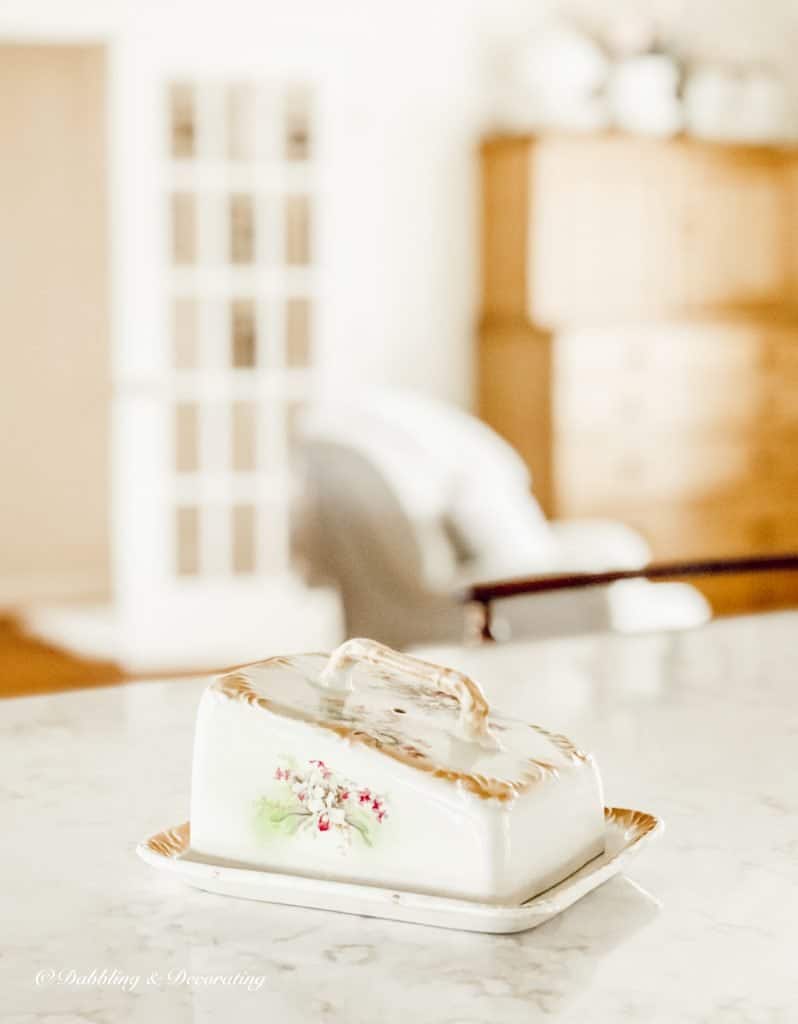 Spring Floral Picture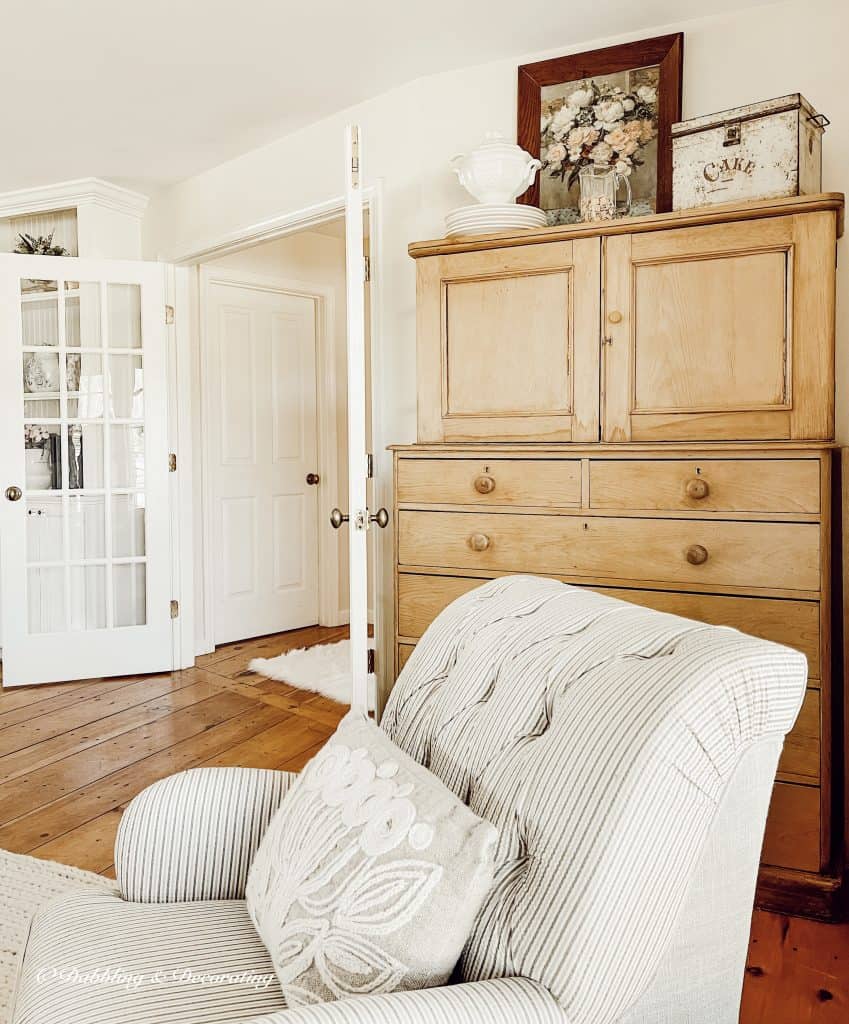 $10 Basket for Spring's Hydrangeas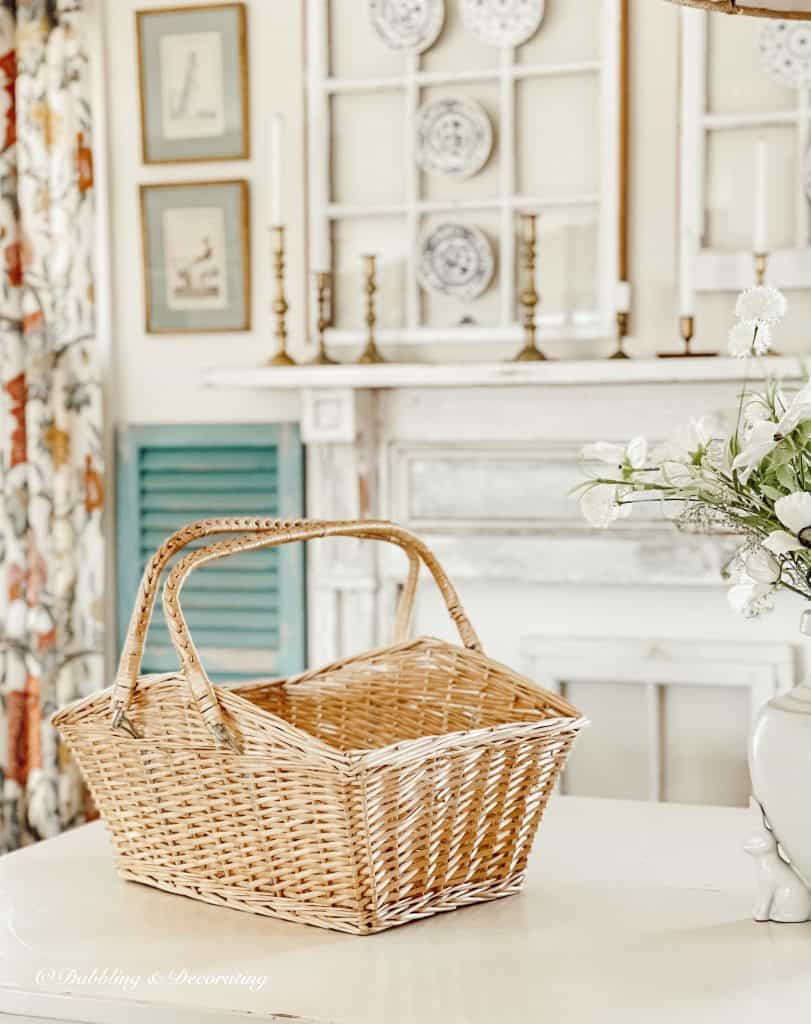 Blue and White Creamers, $12 for two!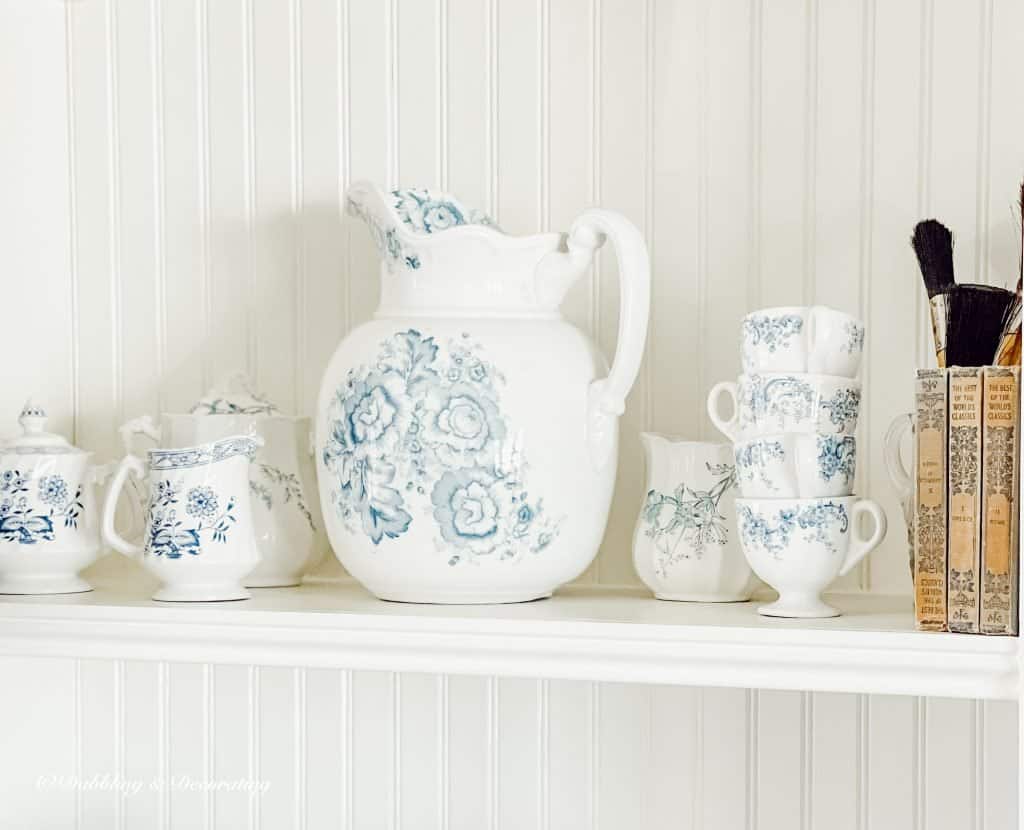 I'm so glad you dropped by today friend, and if you are new to my blog, welcome! I hope you enjoyed thrifting with the gals in Vermont today. Please join me as a regular here at Dabbling & Decorating by signing up for my newsletter below and never miss an update!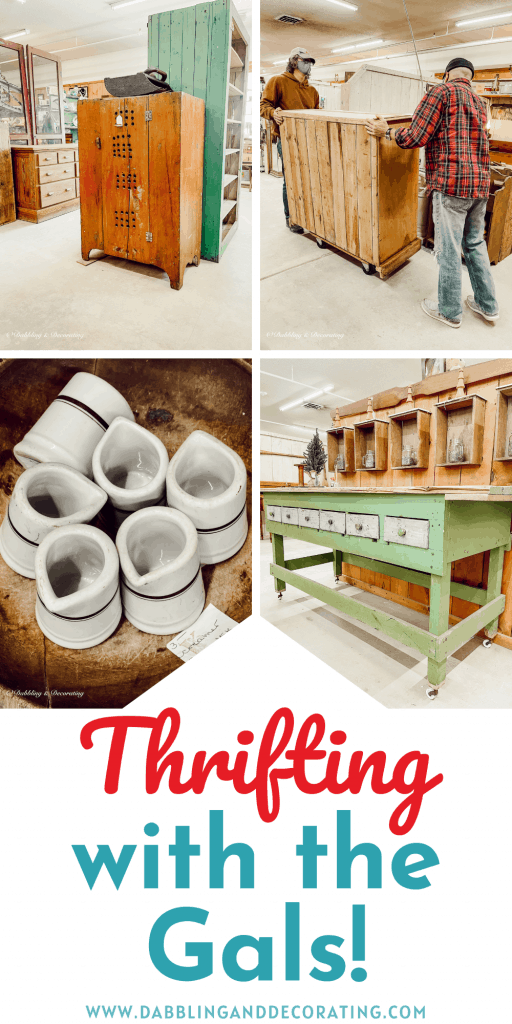 I've created the above custom pin just for this post! Sharing is Caring! I would luv to hear from you too~ Your comments mean so much to me and truly make my day… Please join me over on Instagram & Pinterest to see more!