If you love collecting and decorating with vintage windows then you are sure to love this very simple vintage plates and windows DIY.
I started off with two vintage windows that I salvaged from an old thrift shop for about $20 apiece and I hung them over the faux mantel we installed in our dining room. The windows are two different sizes, which adds a nice contrast to this space.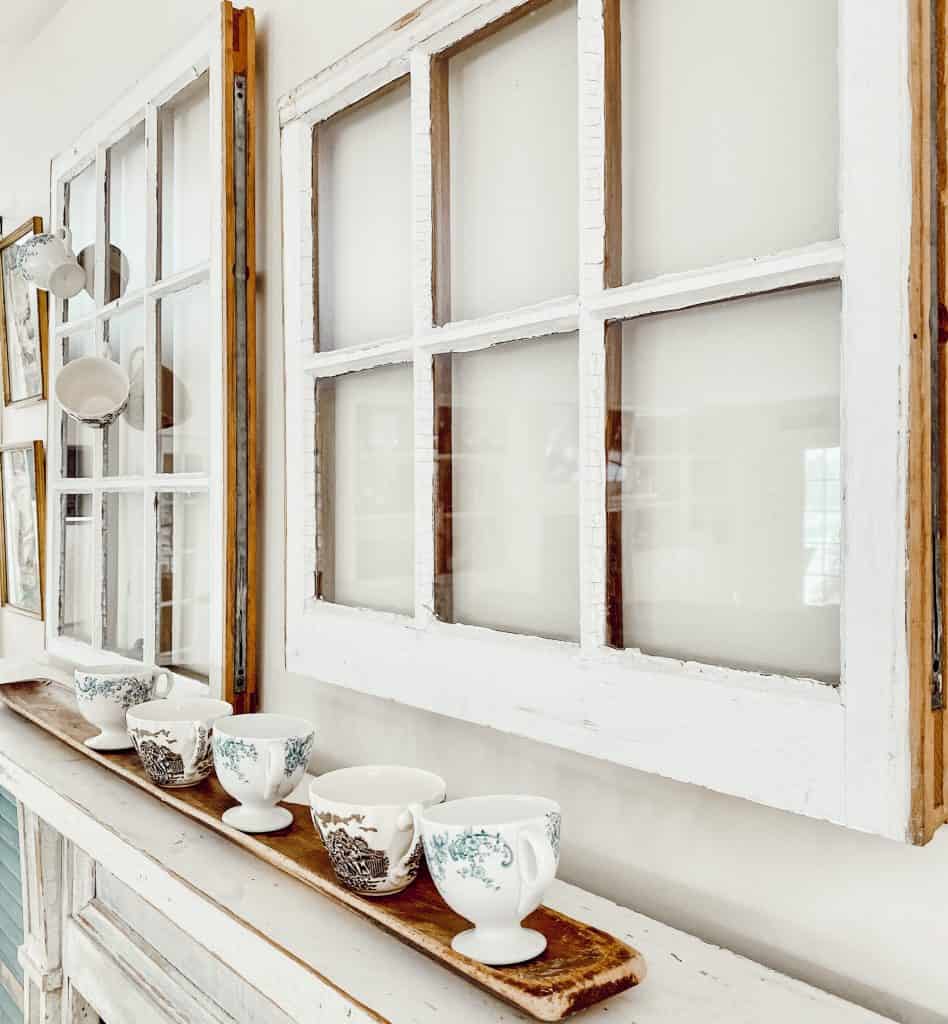 Last year for spring I hung teacups from these same vintage windows.
I loved it so much, as it was such a fun way to usher in the spring.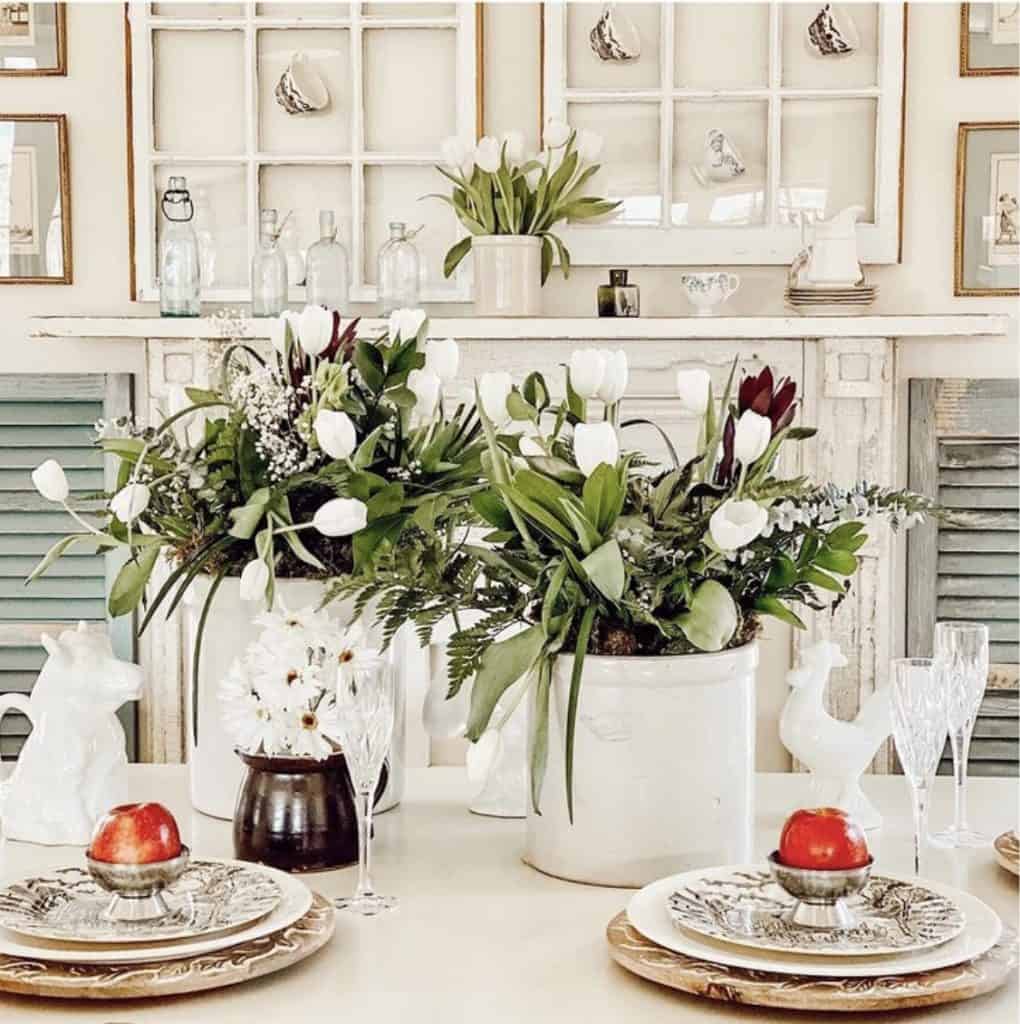 Watch this video for the materials and details for this year's plate hanging DIY.
7 Small thrifted dishes.
7.5lb Commando Strips.
Clear Fishing Line
2 Old Windows
7 thumbtacks
2 Nails to Hang the Windows to the Wall.
This is such a simple decorating idea for all your vintage plates and windows!
You may also appreciate 16 Easy Spring DIY Ideas You Can Start Today!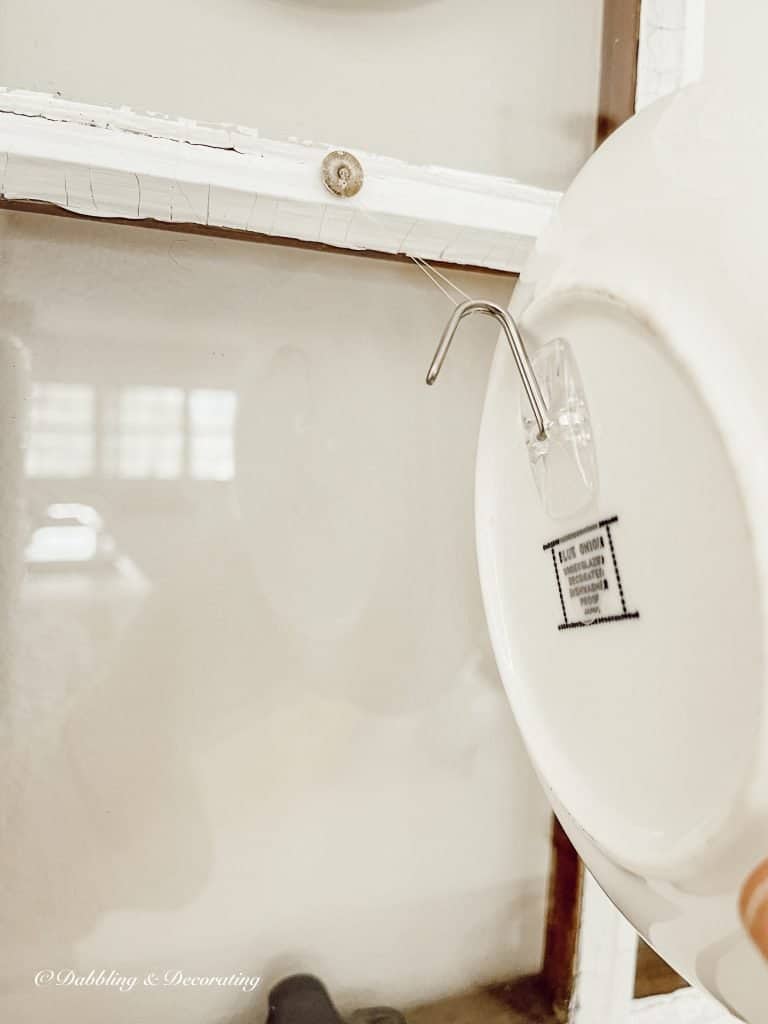 The Commando strips are attached very easily to the back of each plate. Then I simply took a small amount of clear fishing line, and tied a knot several times, securing it with a thumbtack to the wooden part of the window.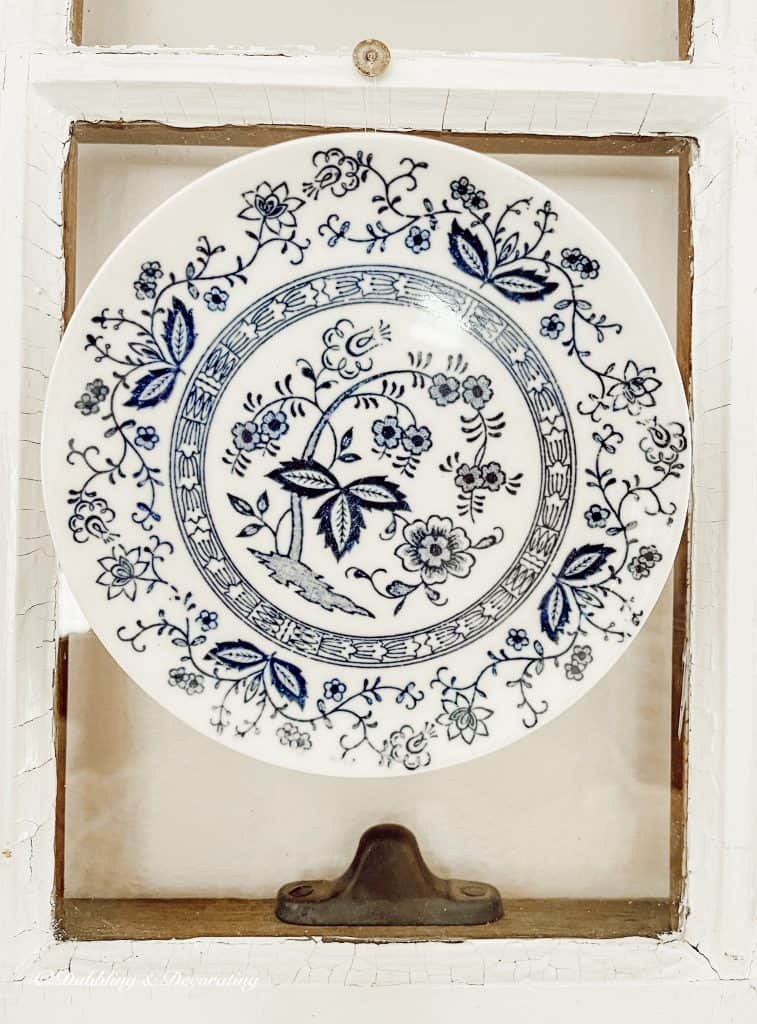 Choose a fun pattern and style of plate that you like that will display well on your own vintage windows.
You may also really enjoy making these Dishy Kitchen Hooks You Can DIY in Minutes.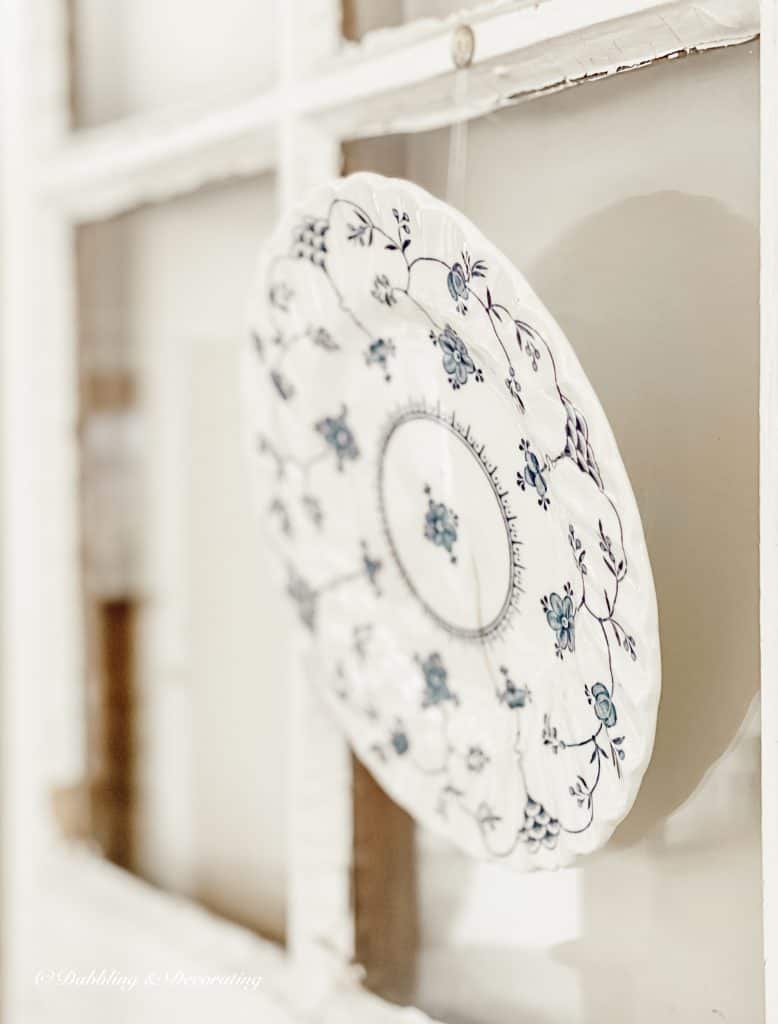 Where can I find old windows?
You can find old windows to decorate with at flea markets, salvage yards, second-hand shops, local dumps, auctions, antique shops, consignment shops, etc.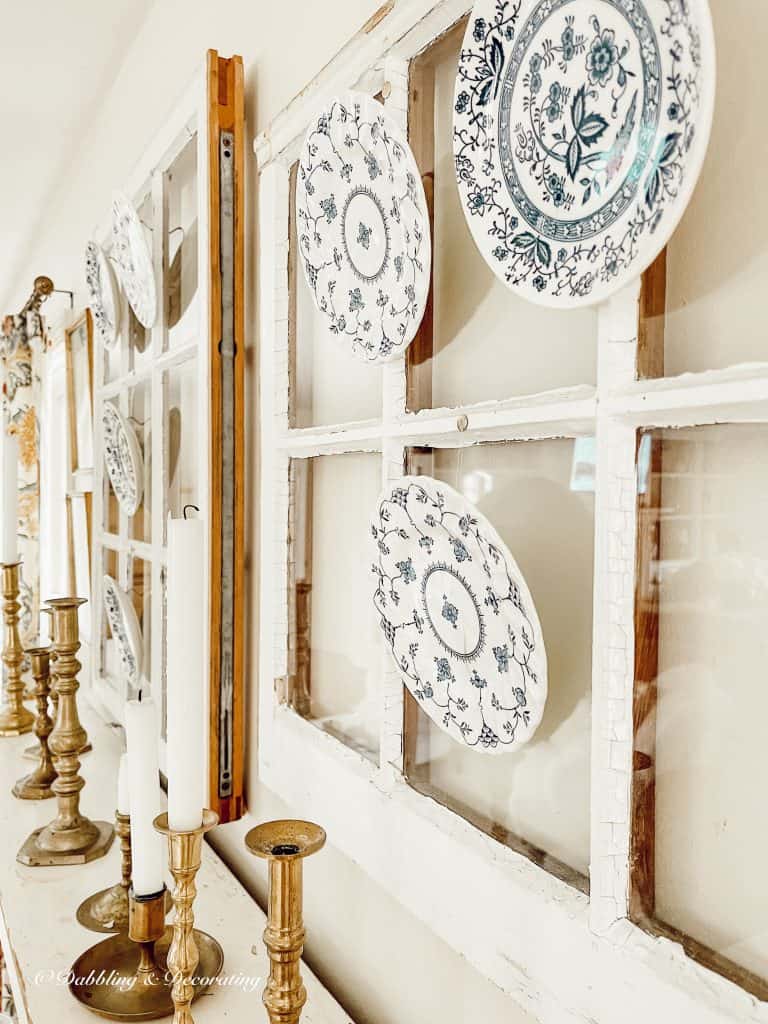 Where can I find small vintage plates like these?
Thrift shops and consignment shops are my go-to places for inexpensive dishes. You can find them starting easily as low as .50 cents a piece at these kinds of shops.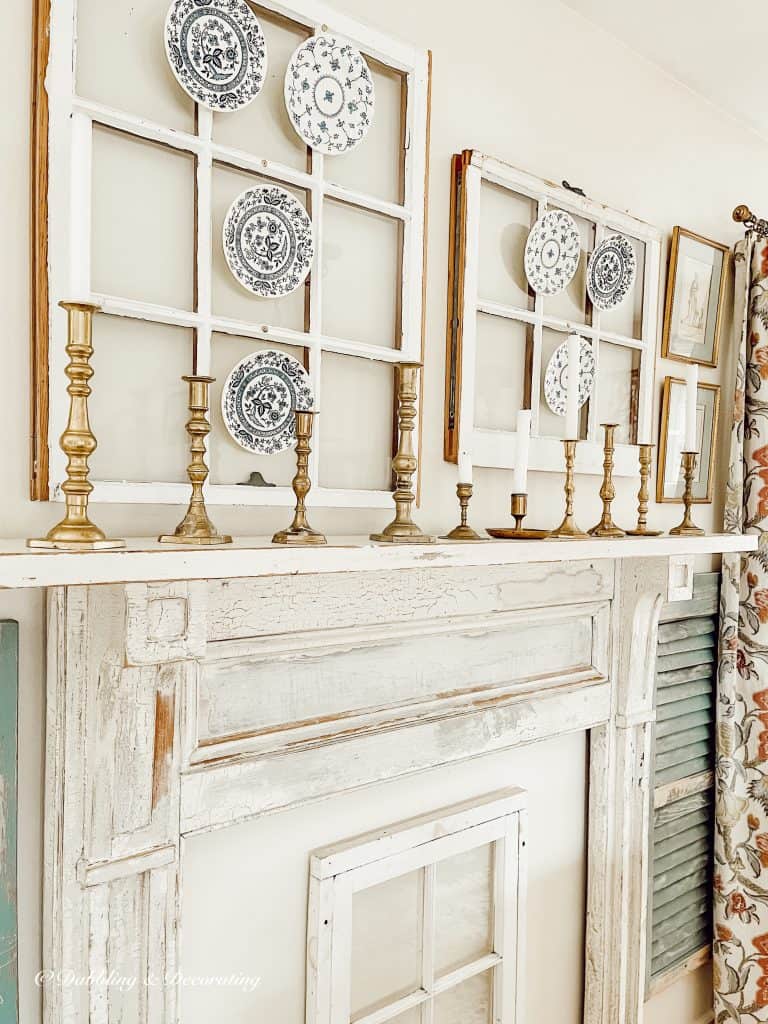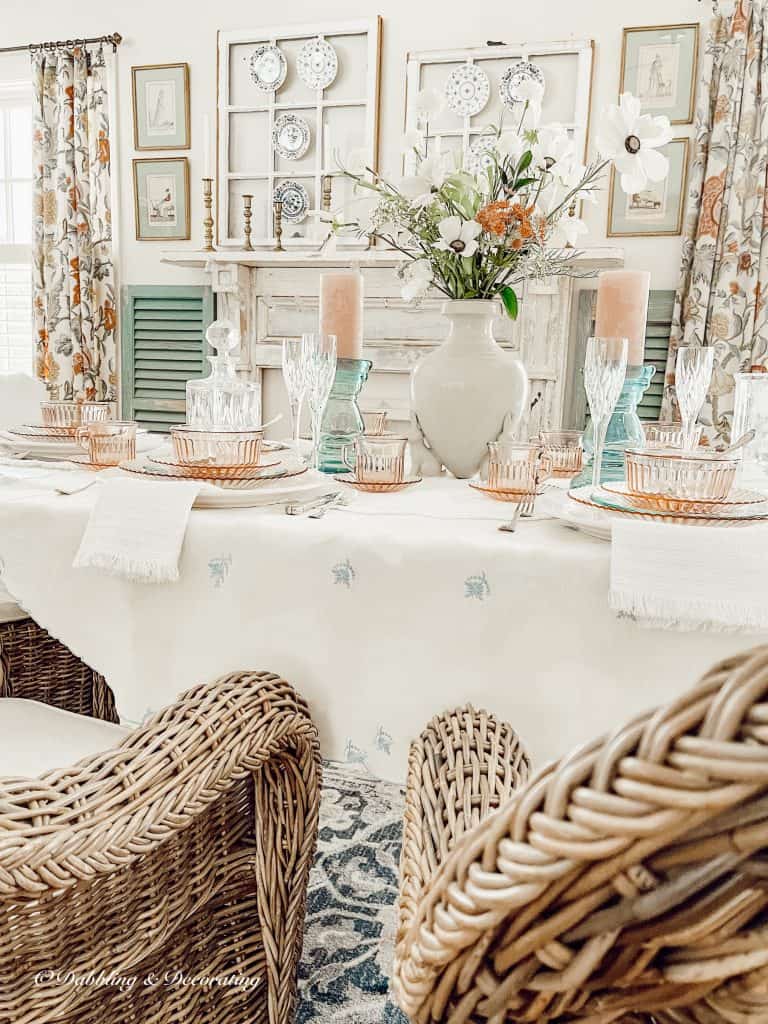 I'm so glad you dropped by today friend, and if you are new to my blog, welcome! I hope you enjoyed your visit with us here today at our Vermont home. Please join me as a regular here at Dabbling & Decorating by signing up for my newsletter below and never miss an update!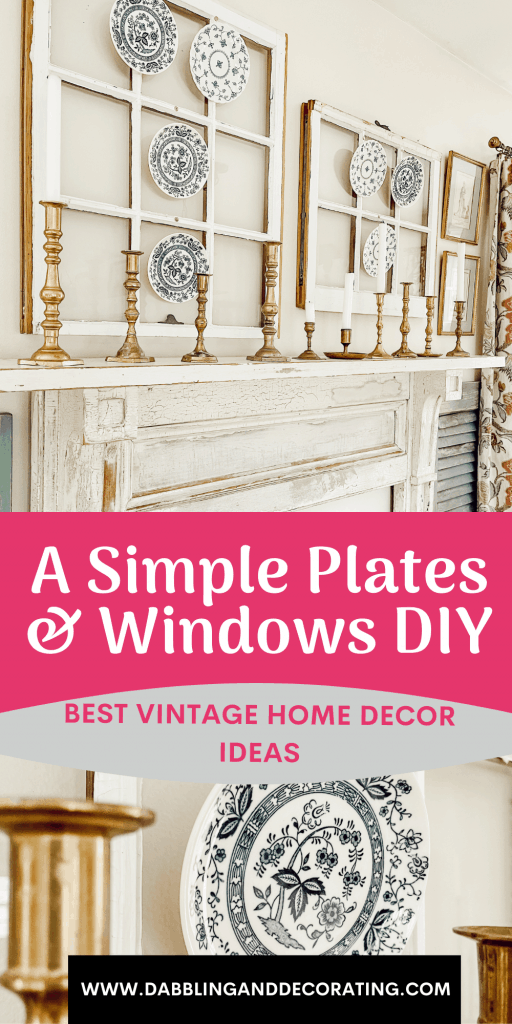 I've created the above custom pin just for this post! Sharing is Caring! I would luv to hear from you too~ Your comments mean so much to me and truly make my day… Please join me over on Instagram & Pinterest to see more!
YOU MAY ALSO LIKE