It's a beautiful summer day in Vermont and with that, I decided I wanted to put together a bouquet of flowers an antique crock for our newly designed sitting room.
To begin, I made a trip to the local supermarket to see what they had on hand. Not much I'm afraid! So I started with some white carnations.
I started with this antique crock and a glass jar that would hold the water and flowers inside of the antique crock. Along with some Hosta leaves. Hosta leaves are great fillers for bouquets and they last quite a long time too!
I simply filled the glass jar with water and placed it inside the antique crock. This will be the base for the flowers.
Here I cut the flowers to sit into the water leaving a little gap from the edge of the antique crock so that I could fill the gap with greens from the backyard.
I picked a variety of Hosta leaves from the backyard and started filling the gaps in the antique crock.
I felt like it was going to need a little more color, therefore, I picked a few red lilies from our garden beds!
Pin these ideas for later!
I'm so glad you dropped by today friend, and if you are new to my blog, welcome! I hope you enjoyed your visit with us here today at our home in Vermont.
Please join me as a regular here at Dabbling & Decorating by signing up for my newsletter below and never miss an update!
Pin It!
I've created the above custom pin just for this post! Hearing from you makes my day and your comments mean so much to me! Please join me over on Instagram & Pinterest to see more!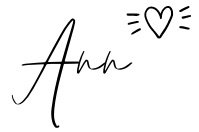 YOU MAY ALSO LIKE