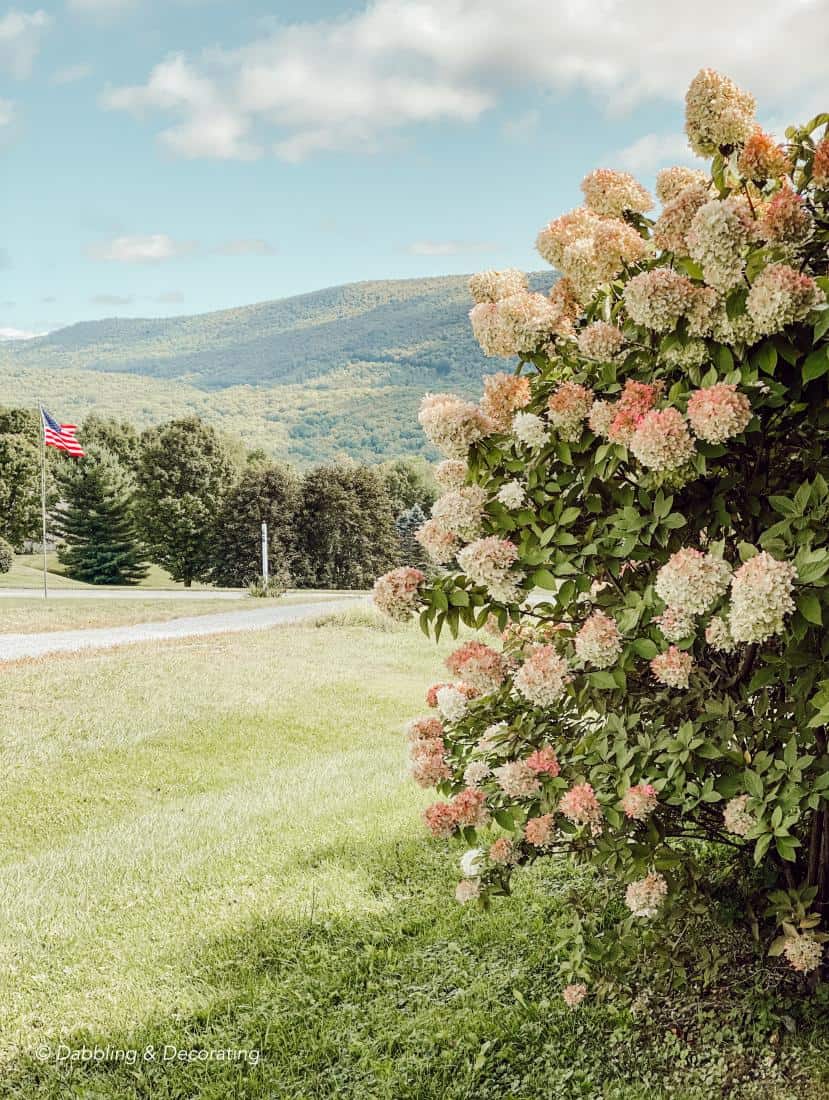 I was back in Vermont for a few days this week, where our limelight hydrangeas were fading into such gorgeous autumn colors. I decided to cut a large bunch of them to bring back to Maine with me. Then I remembered this old crate that I bought a few years ago thrifting. Combined, they would make such a fun fall piece, as well as a great way to transport a bunch of fresh-cut fall hydrangeas on a little road trip.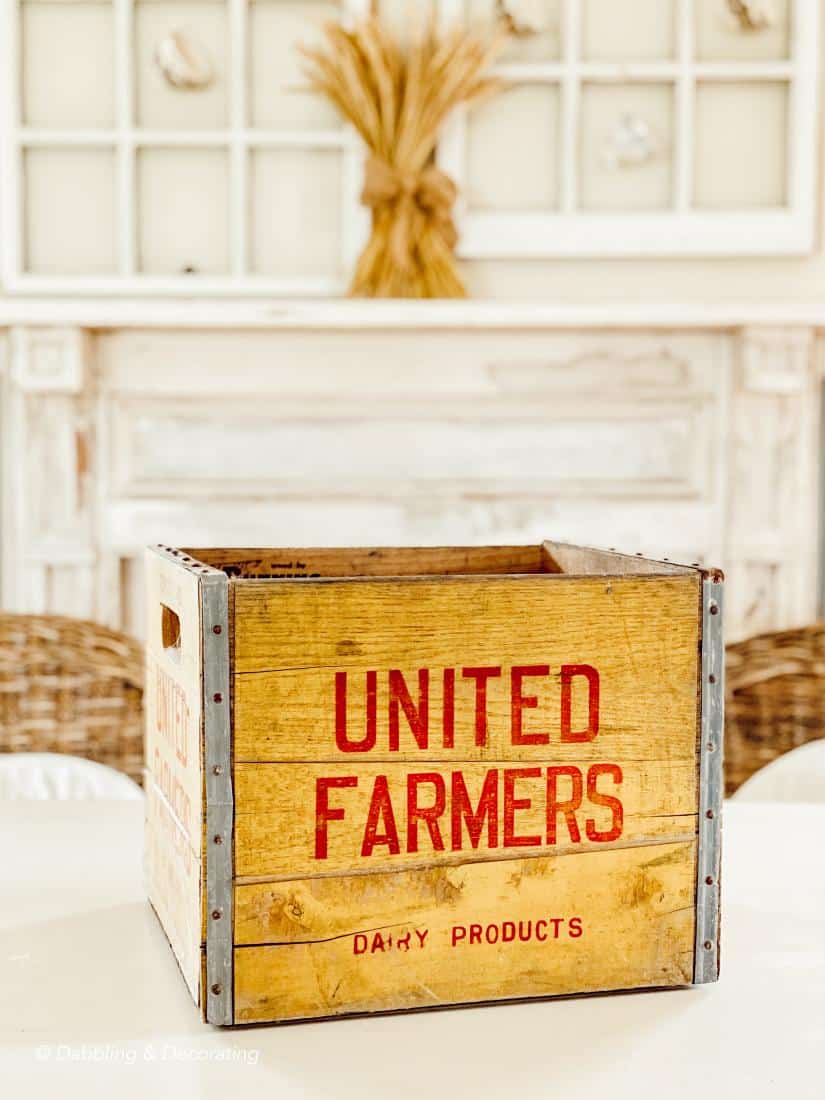 You may also enjoy the post, 10 Best Fall Inspired Vintage Decor Ideas.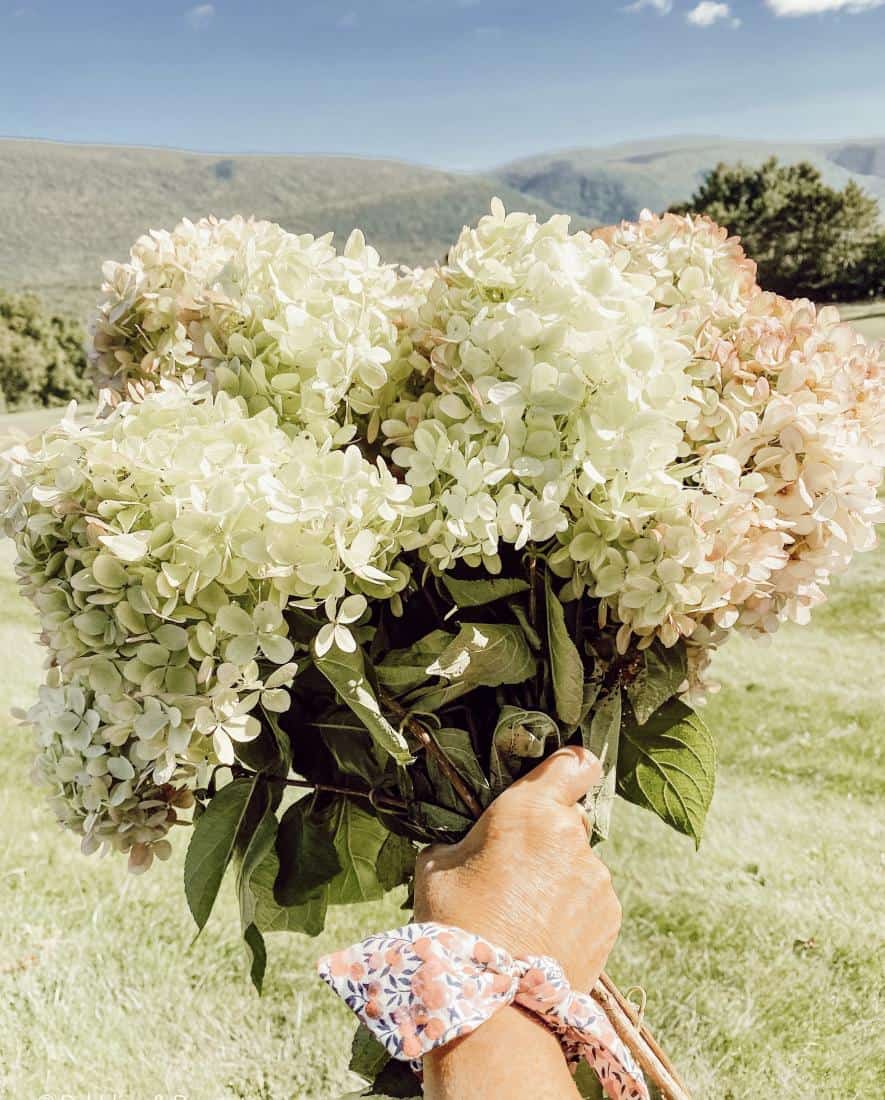 I gathered as many fall hydrangeas as I could fit into this old crate into our farmhouse sink to arrange.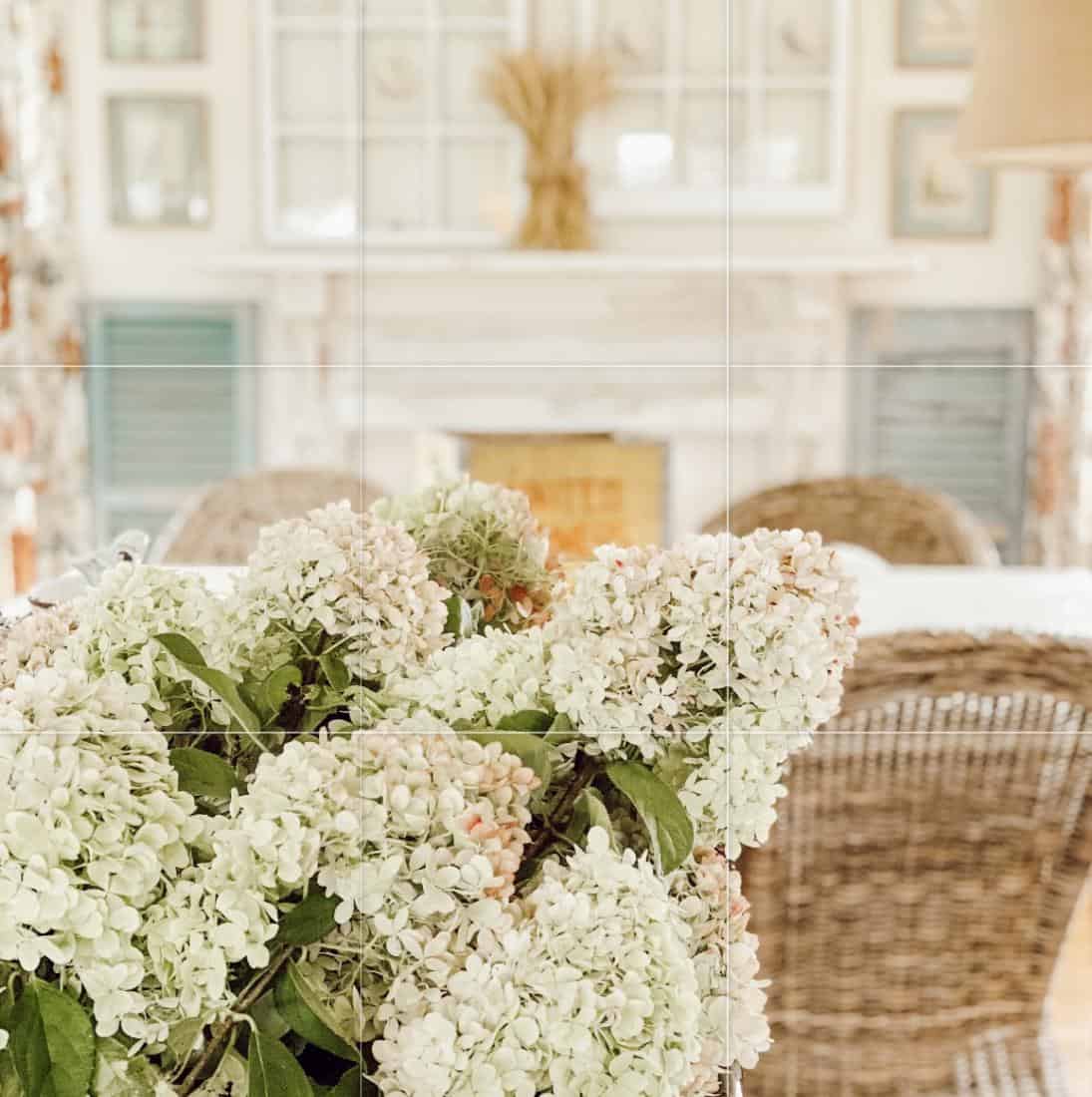 Then I simply styled the fall hydrangeas into this old United Farmer's, Dairy Products crate. What do you think? All ready to transport back to Maine! Super simple.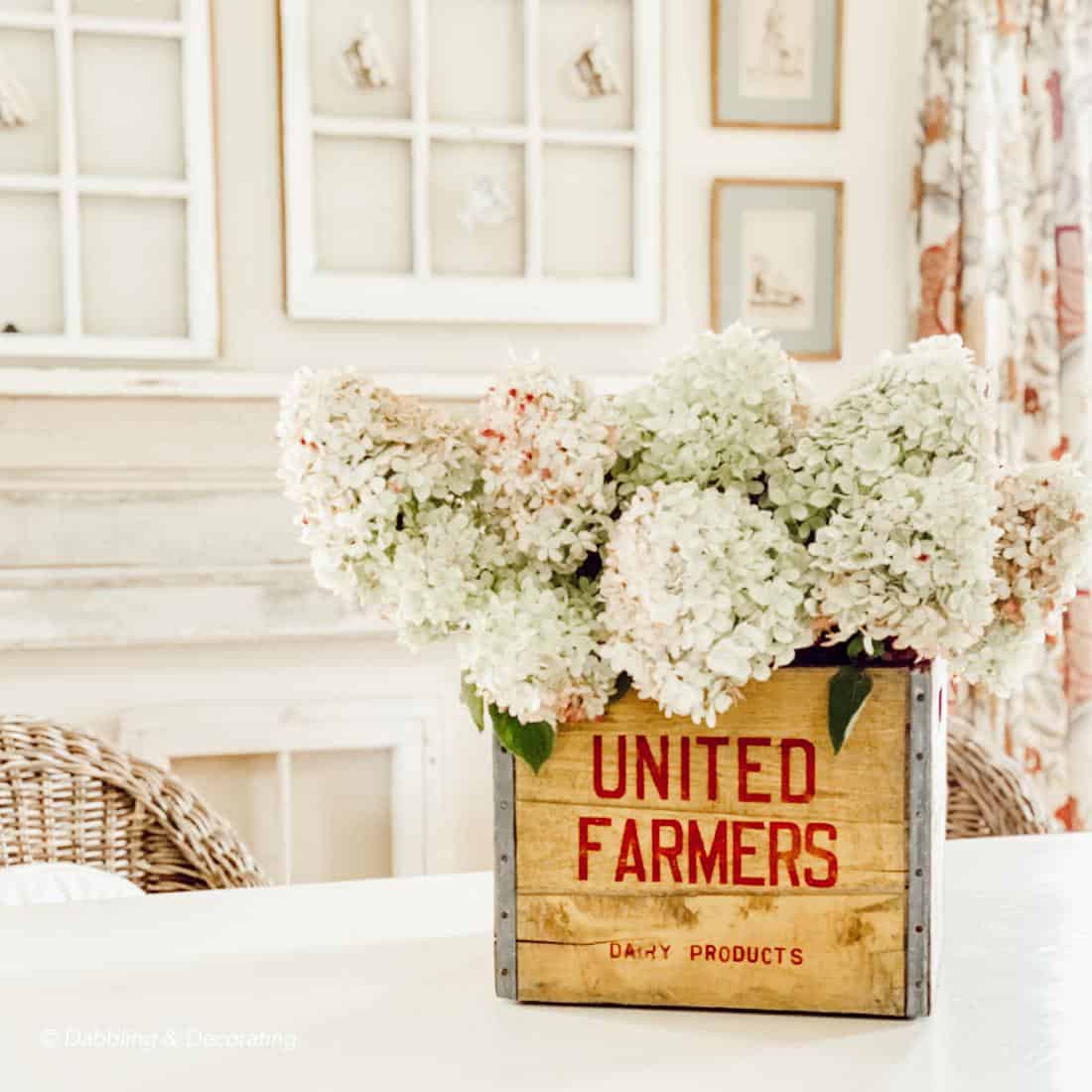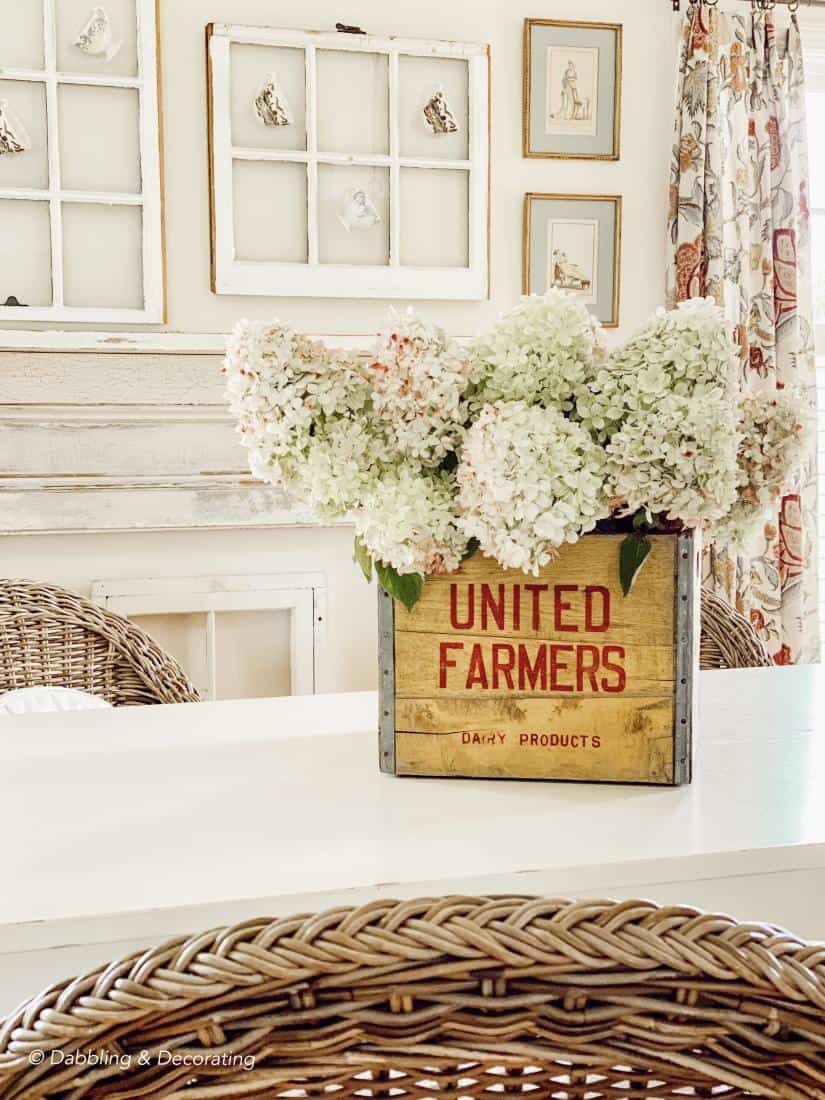 You may also enjoy this basket full of white hydrangeas styled for the fourth of July weekend at our home in Coastal Maine.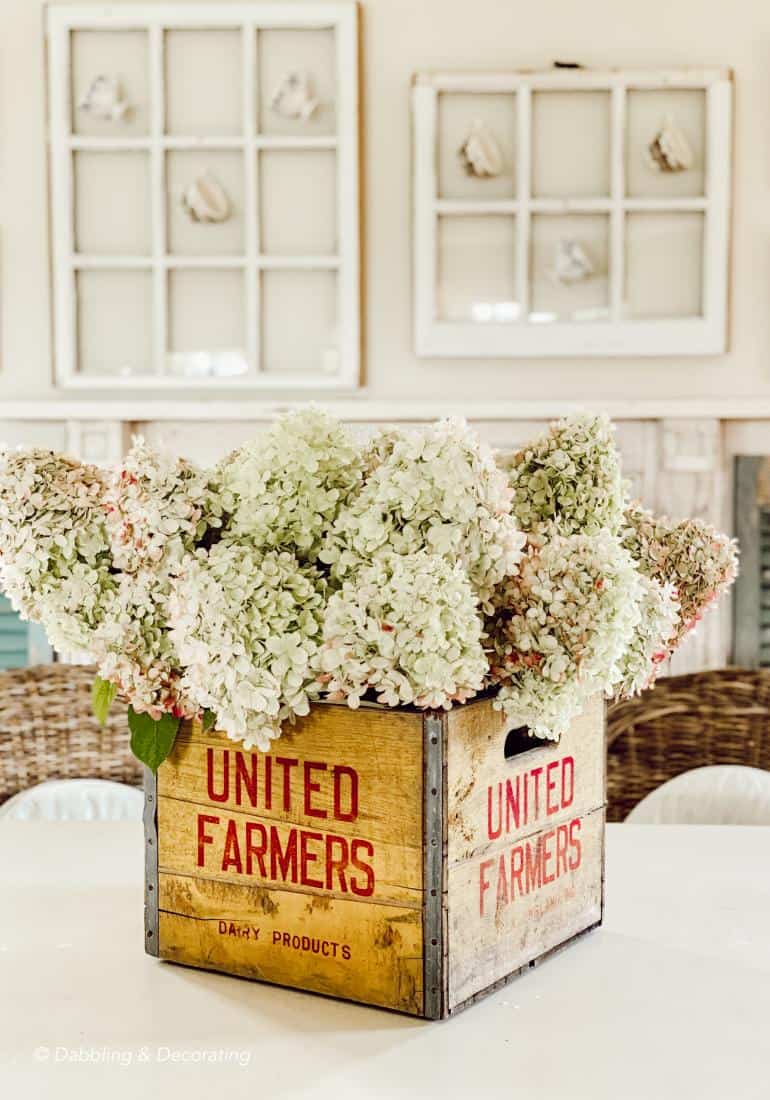 SAVE THESE IDEAS TO YOUR FAVORITE PINTEREST BOARD!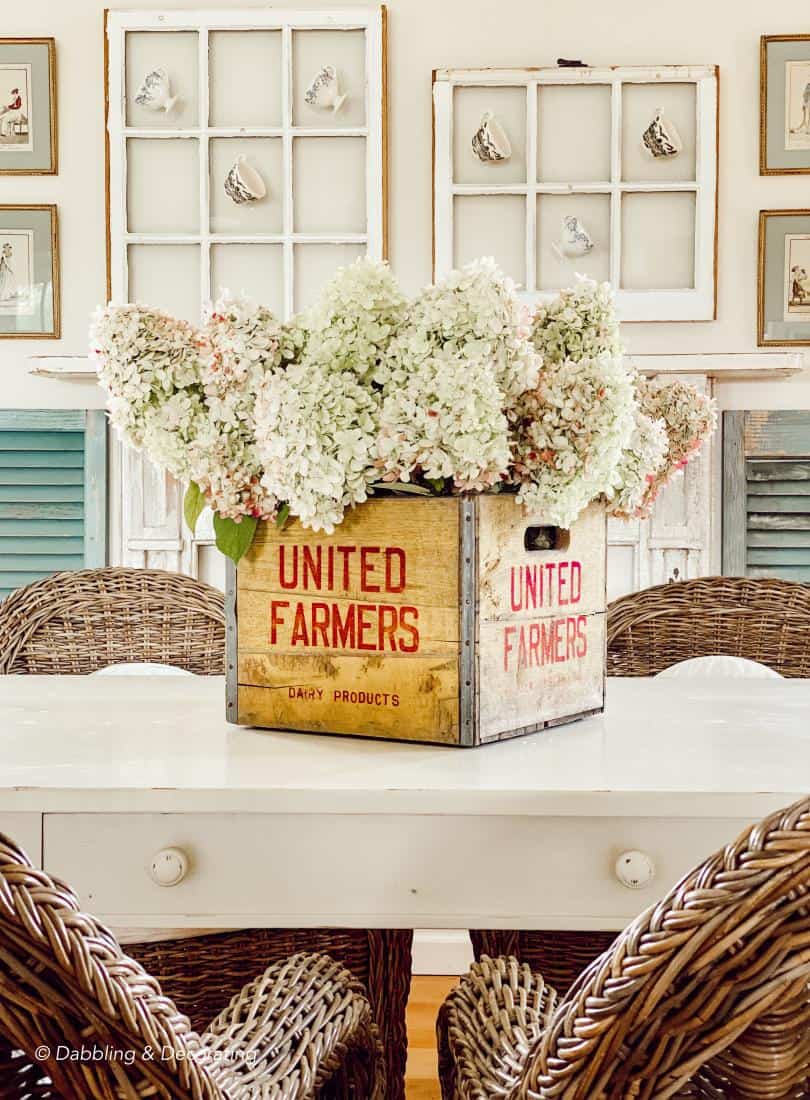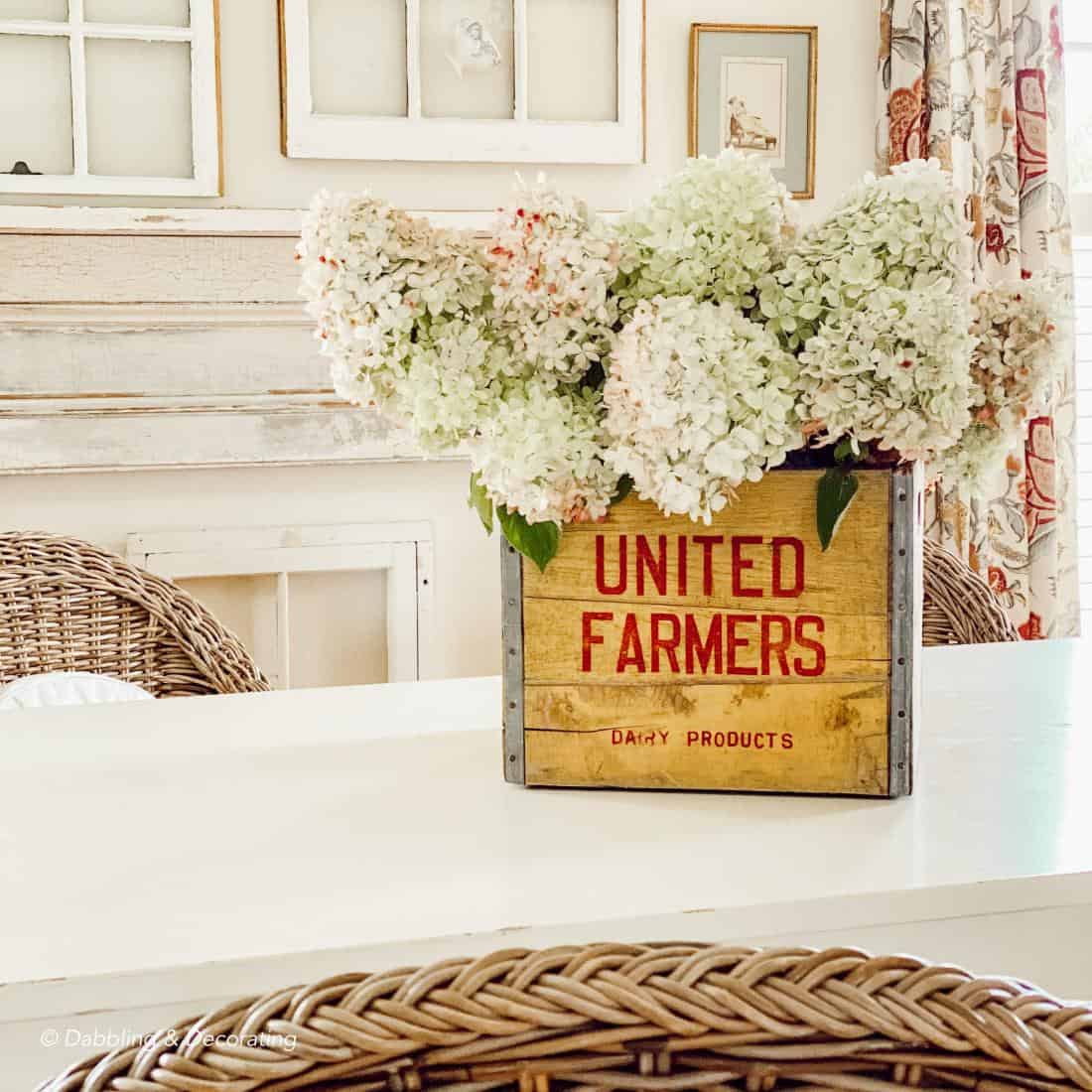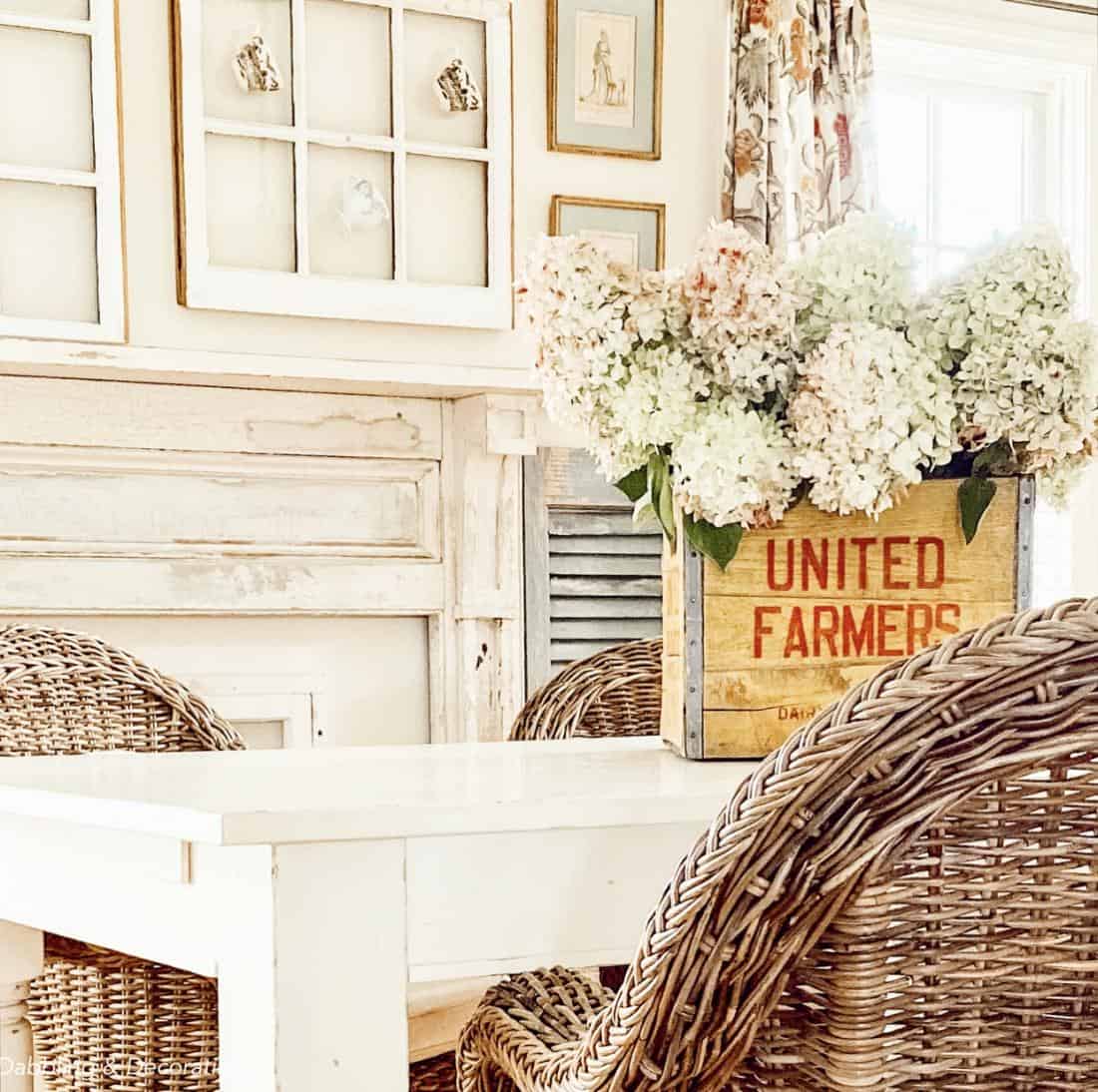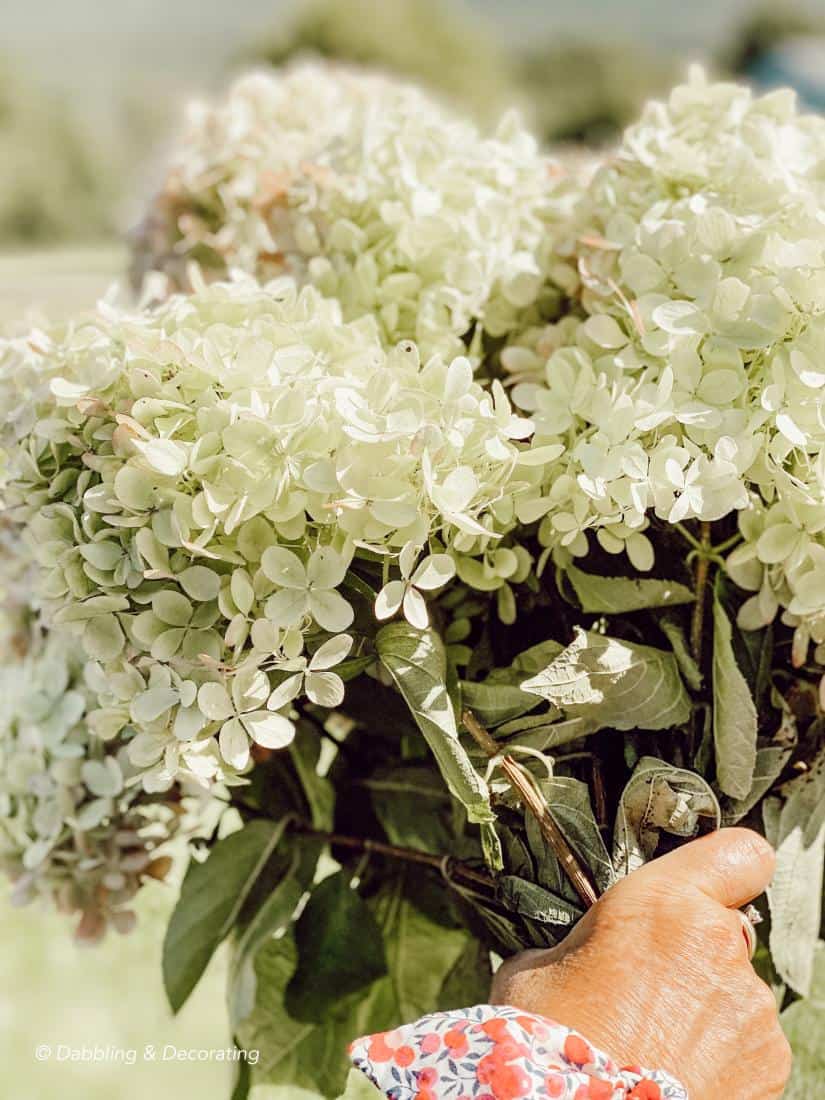 I'm so glad you dropped by today friend, and if you are new to my blog, welcome! I'm so glad you came to visit us here today at our Vermont home. Please join me as a regular here at Dabbling & Decorating by signing up for my newsletter below and never miss an update!
Want to learn more about hydrangeas? My friend and Master gardener Stacy Ling from Bricks 'n Blooms has been doing a great series on hydrangeas that you don't want to miss! Click here to learn everything you need to know about hydrangeas and their blooms.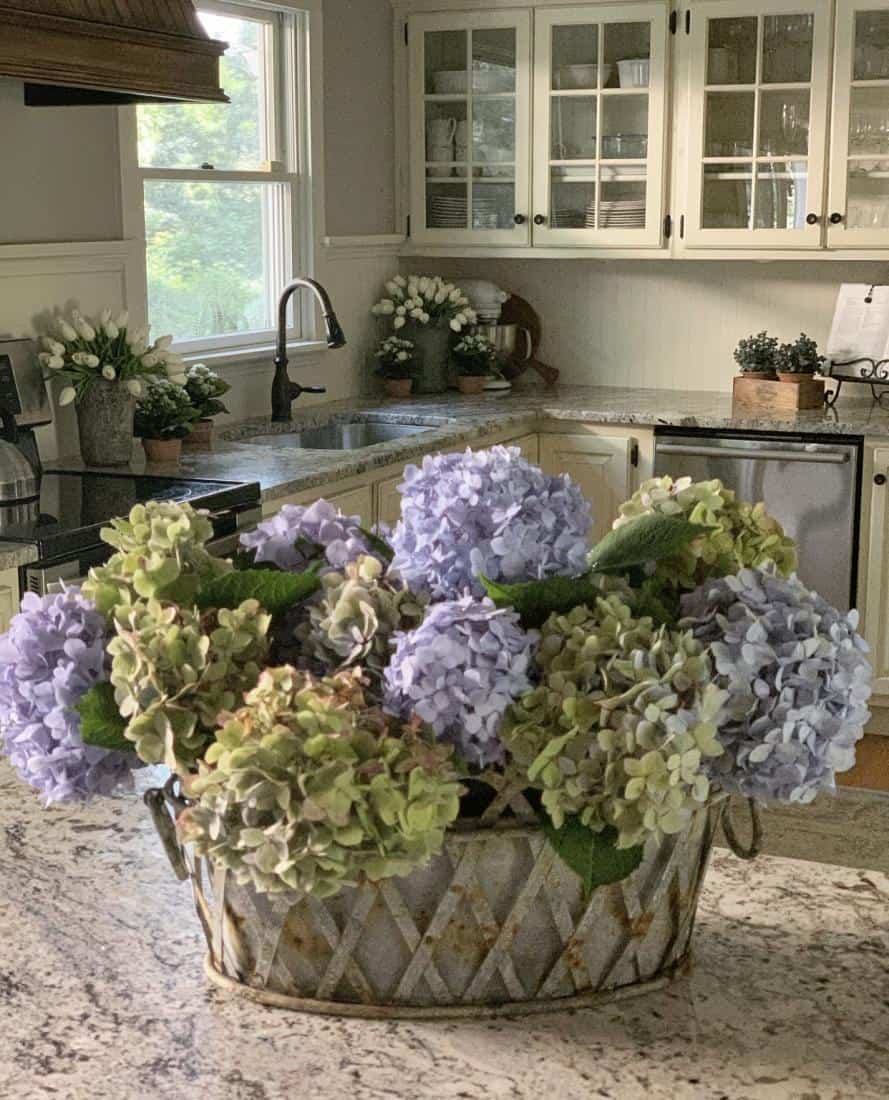 BE SURE TO SAVE THIS "FALL HYDRANGEAS IN AN OLD CRATE" POST TO YOUR FAVORITE PINTEREST BOARD!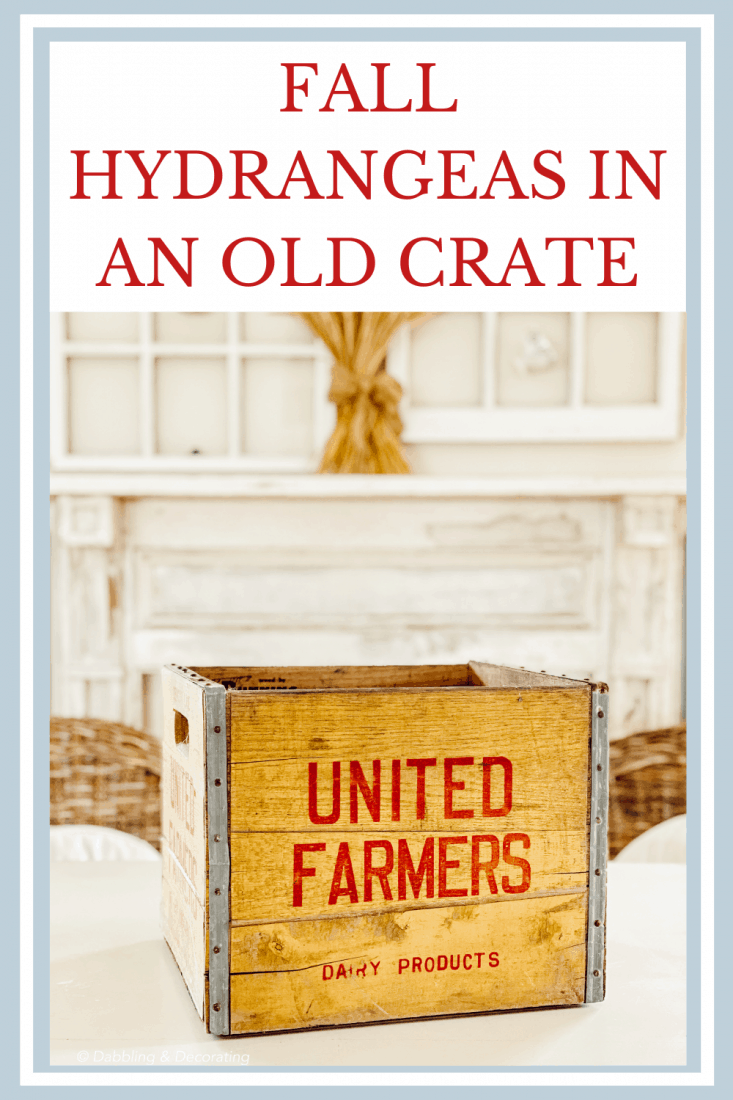 I've created the above custom pin just for this post! Sharing is Caring! I would love to hear from you too~ Your comments mean so much to me and truly make my day… Please join me over on Instagram & Pinterest to see more!