Hi friends, In preparing for the upcoming weekend, I luv putting simple weekend flower centerpieces together. I feel like I am better prepared for guests stopping by, unexpected get-togethers, etc… It just makes the house so much more inviting and put together! Here I want to share with you one that I created for this August weekend using Rose of Sharon flowers from the backyard.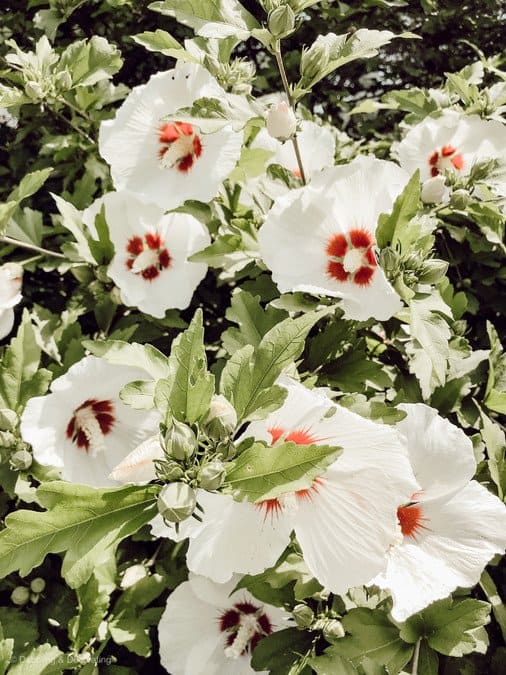 I adore The Rose of Sharon flowers that bloom in our backyard every summer.
I thought they would look beautiful on our white farmhouse dining room table in a shallow fruit basket.
Simple and affordable!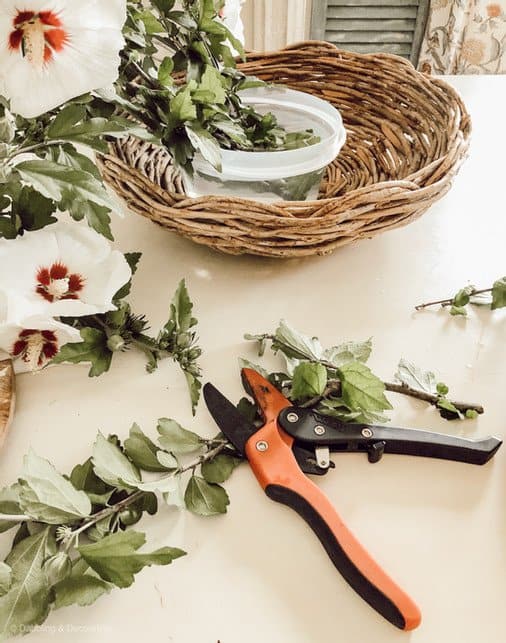 A Tupperware piece centered in the middle of the shallow basket, filled with water adds as an anchor for the branches.
I then just started clipping and filling the basket with the Rose of Sharon branches.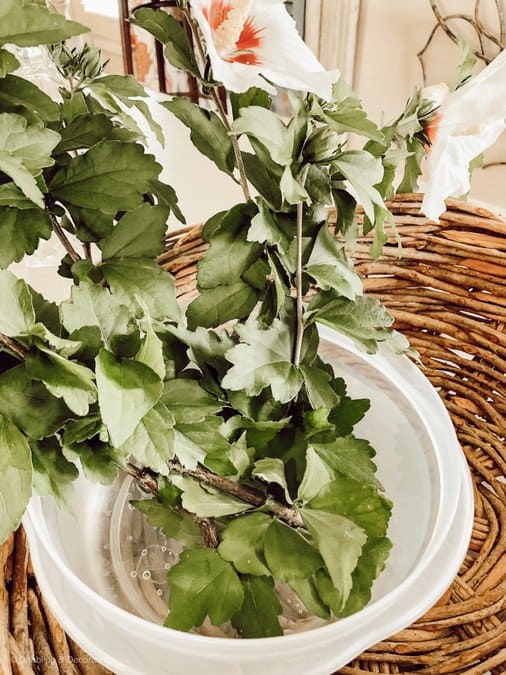 I hope you luv how it came out. We are all about creative simplicity here at
Dabbling & Decorating!!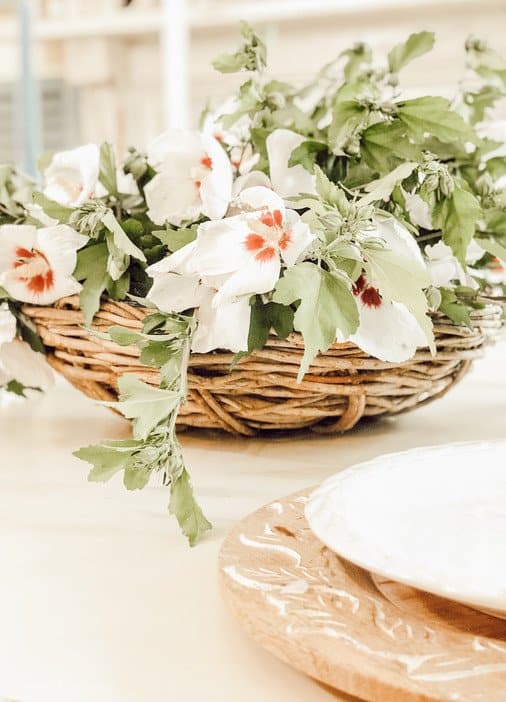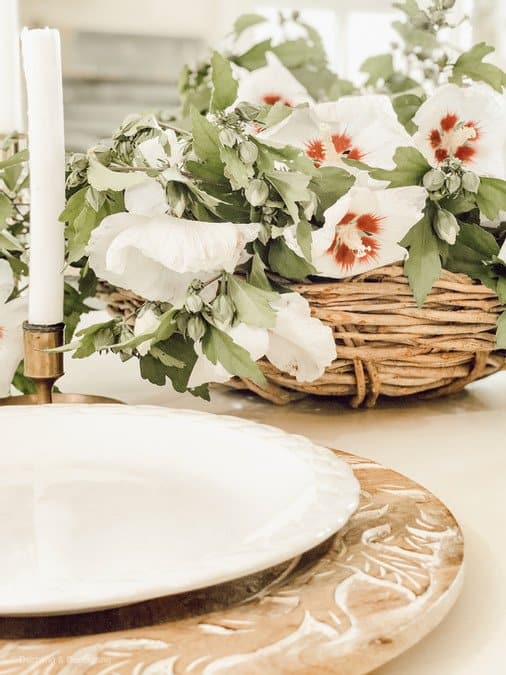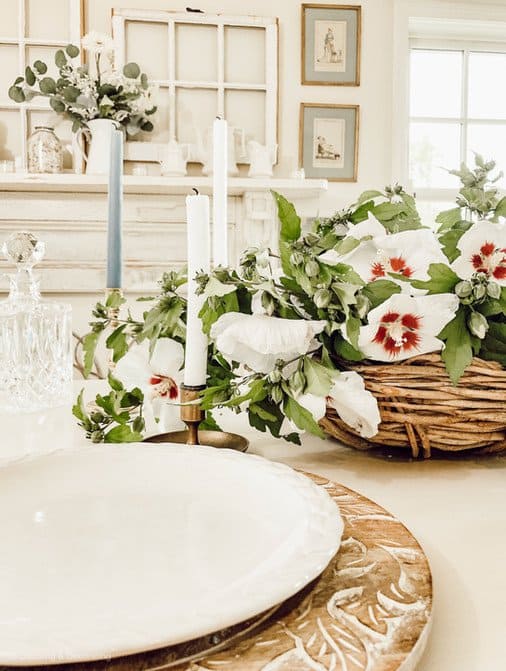 Pin these ideas for later!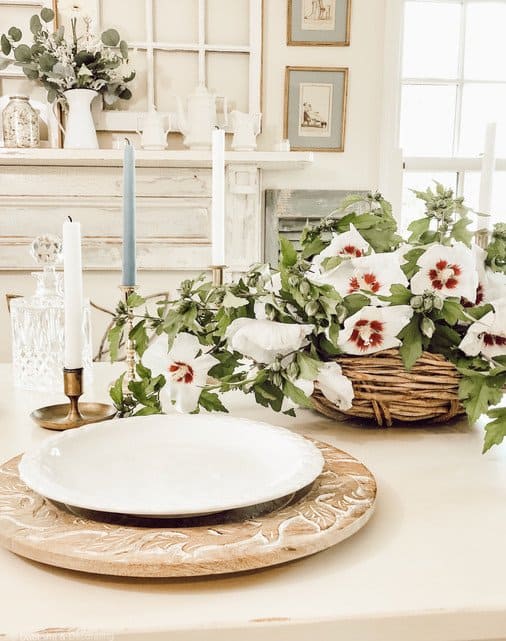 You can find similar wooden chargers here.
I just luv the look of these wooden chargers on a farmhouse table.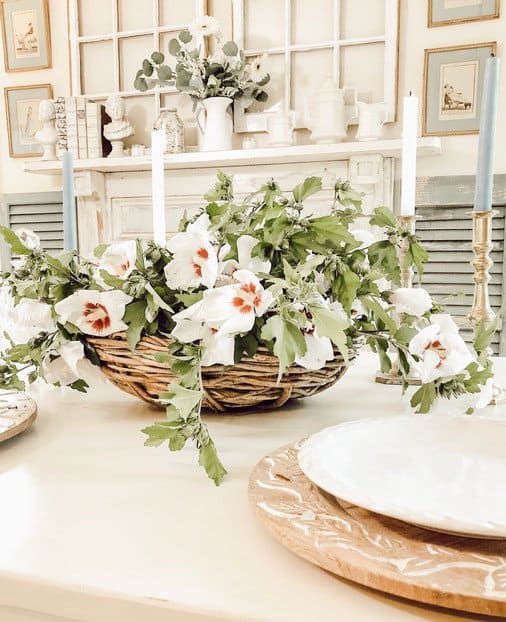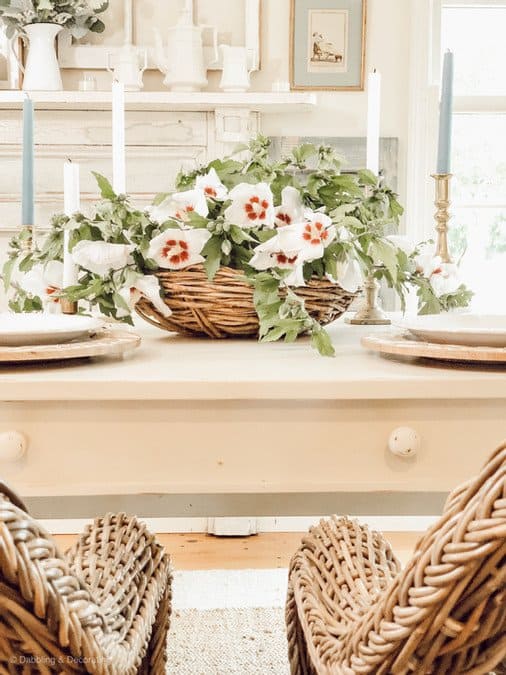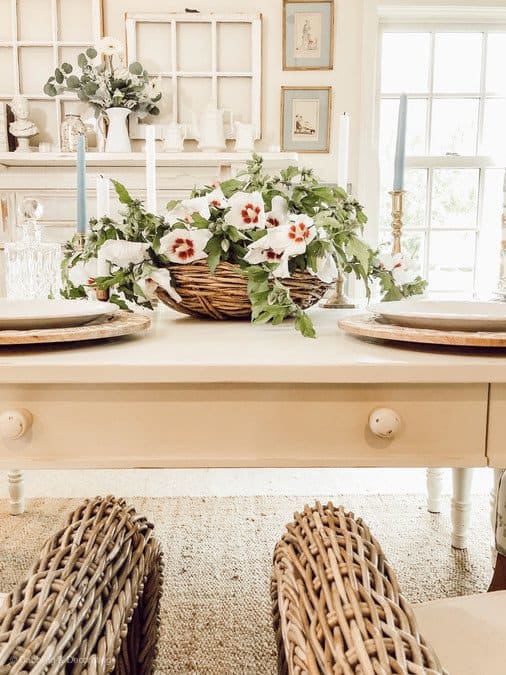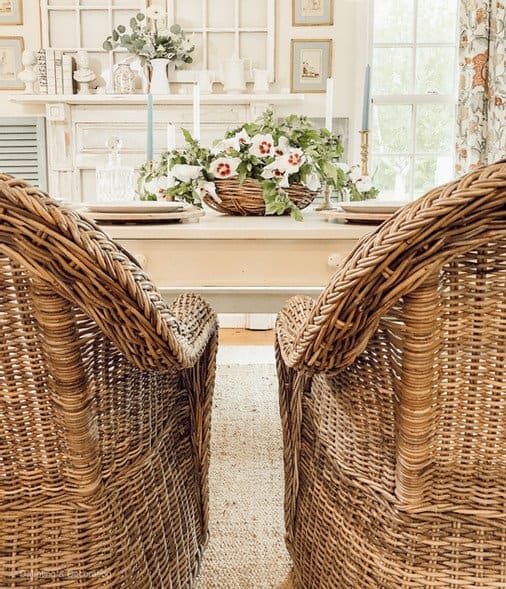 I'm so glad you dropped by today friend, and if you are new to my blog, welcome! I hope you enjoyed your visit with us here today at our home in Vermont.
Please join me as a regular here at Dabbling & Decorating by signing up for my newsletter below and never miss an update!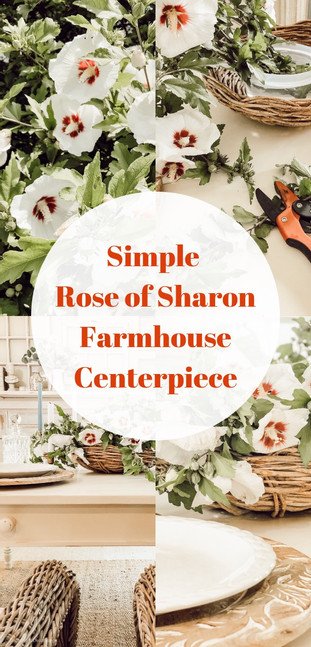 I've created the above custom pin just for this post! Hearing from you makes my day and your comments mean so much to me! Please join me over on Instagram & Pinterest to see more!