I am in love with bouquets of fresh-cut lilacs… They are absolutely charming and delightful in so many ways — the color, scent, and whimsy.
Let me share a few ideas with you.
Their stunning violet blooms covered with sweet star-shaped blossoms invite you to bring them into your home and fill it with their charm and dramatic spring scent.
This past December we planted a new mature lilac bush in our front yard, and today I'm so grateful for neighbors who are generous enough to share their 20+-year-old mature lilac blooms with me until ours are in full swing.
If you like lilacs you may also enjoy Creating a May Spring Table with Fresh Lilacs From the Garden from my friend Kim over at Shiplap and Shells.
And if you're interested in learning more about propagating lilacs check out my friend Rachel from The Ponds Farmhouse's post on How to Split a Lilac Bush or Propagate Lilacs.
Bountiful Bouquets of Lilacs
1. A Basket of Lilacs
For my first bouquet of lilacs, I used this old basket with a blue and white porcelain handle that I found in the attic. It's super cute with the lilacs in it on our front porch.
And my favorite, the dark woods with the color purple!
I can't get enough of this color combination together.
You may also enjoy these SIMPLE VINTAGE AMERICANA PORCH TABLE IDEAS.
SHOP VINTAGE BASKETS
Scroll and Click on Image to Shop

2. A Vintage Grub Pot Full of Lilacs
I love a good old white grub pot. You may find many of them throughout your local second-hand shops.
Ironstone pieces are always so beautiful with lilacs too.
I filled this one right up with water to start, which will assure its security from toppling over onto the porch on this really windy day here in Vermont too.
Then we had a bit of an incident.
Do you see Ella our Bernese Mountain Dog looking on from afar?
Well, the minute I headed inside to get something, this happened…
Little devil, she's always getting into whatever it is that I'm working with.
But that's why we love her!
You may also enjoy these 7 OLD GALVANIZED BUCKET PLANTER IDEAS.
The lilacs were hit up with a bit of trauma over this, but they recovered beautifully and look so nice now in this old vintage grub pot.
What is a grub pot? An old pot that was used in the kitchen years back to collect and dispose of kitchen grub, likely out a window…
They look beautiful outdoors on a porch or patio.
And inside as a table centerpiece too.
You may enjoy the post Decorating with the Color Purple from our home in Maine at this same time last year.
This bouquet of lilacs in the sunroom takes on a richer purple color with all the streaming sunshine and blues.
SHOP VINTAGE WHITE GRUB POTS
Scroll and Click on Image to Shop

Oh and on a side note did you know that…
Ube is the Flavor of the Moment?
While we're indulging in the color purple let's talk about Ube? Do you even know what it is?
I just learned of this sweet and starchy delight, a Philippine staple that is taking over. Try it in cake, ice cream, lattes, and more.
Here are a few recipes to get you started…
Ok now back to bountiful bouquets of lilacs…
3. Lilacs with McCoy
A vintage yellow McCoy vase filled with lavender lilacs along with Antique Candle Co.'s "Sweet Lemon" candle scent is just the right combination in the kitchen on this windy rainy day.
And for today too, as I prepare our porch for the Memorial Day weekend.
I hope you'll drop back by on Tuesday when I'll be sharing all our Patriotic decor ready for the holiday.
Here's a sneak peak…
SHOP VINTAGE MCCOY VASES
Scroll and Click on Image to Shop

I'm so glad you dropped by, and if you are new to my blog, welcome! I hope you enjoyed your visit with us here today at our Home in Vermont.
Be sure to also check out our Home in Coastal Maine where we spend summers and weekends when we are craving a walk on the beach or a visit with old friends.
Please join me as a regular here at Dabbling & Decorating by signing up for my Saturday morning newsletter and never miss an update!

I've created the above custom pin just for this post! Hearing from you makes my day and your comments mean so much to me! Please join me over on Instagram & Pinterest to see more!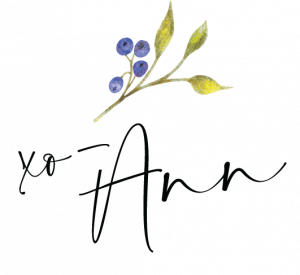 SHOP THIS LILAC POST
Scroll and Click on Image to Shop

YOU MAY ALSO ENJOY