As I sit in the last of the furniture at our home in coastal Maine and the first Noreaster' of the season comes to an end, I want to share our simple 3 Christmas wreaths at the front door that look so beautiful covered in the winter snow. To learn more about our coastal Maine family home join me here.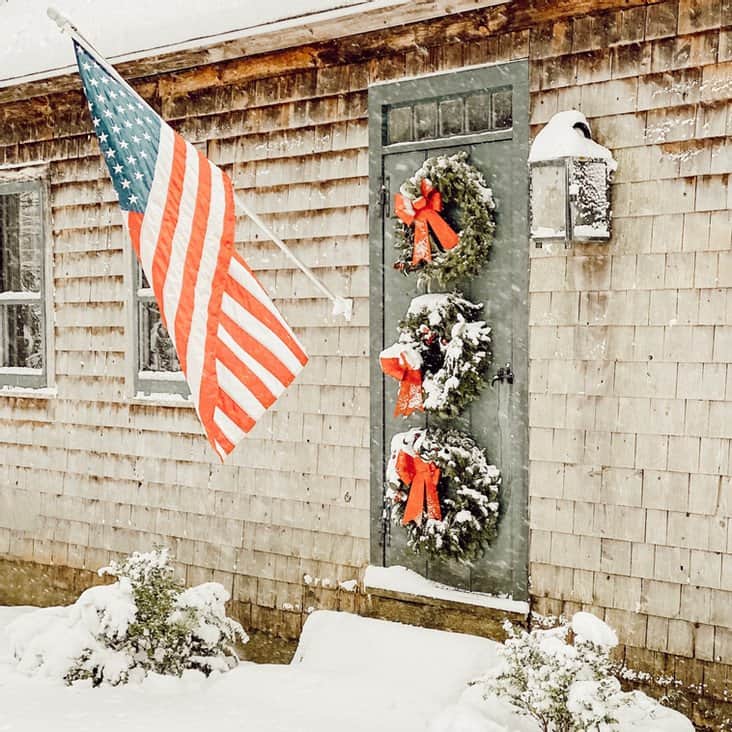 I chose to decorate with three Christmas wreaths, as when I was going through old photos left behind by my parents, I found one where my mother decorated this front door with three Christmas wreaths the first year they built the house, 28 years ago.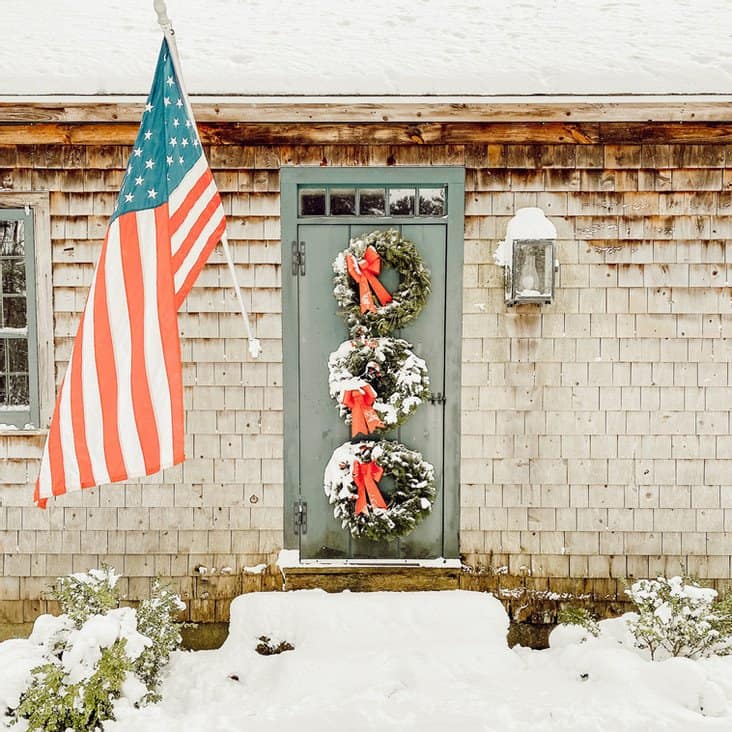 And I love the style and look of the 3 Christmas wreaths with the pop of red. I think this may be a new family tradition for the holidays.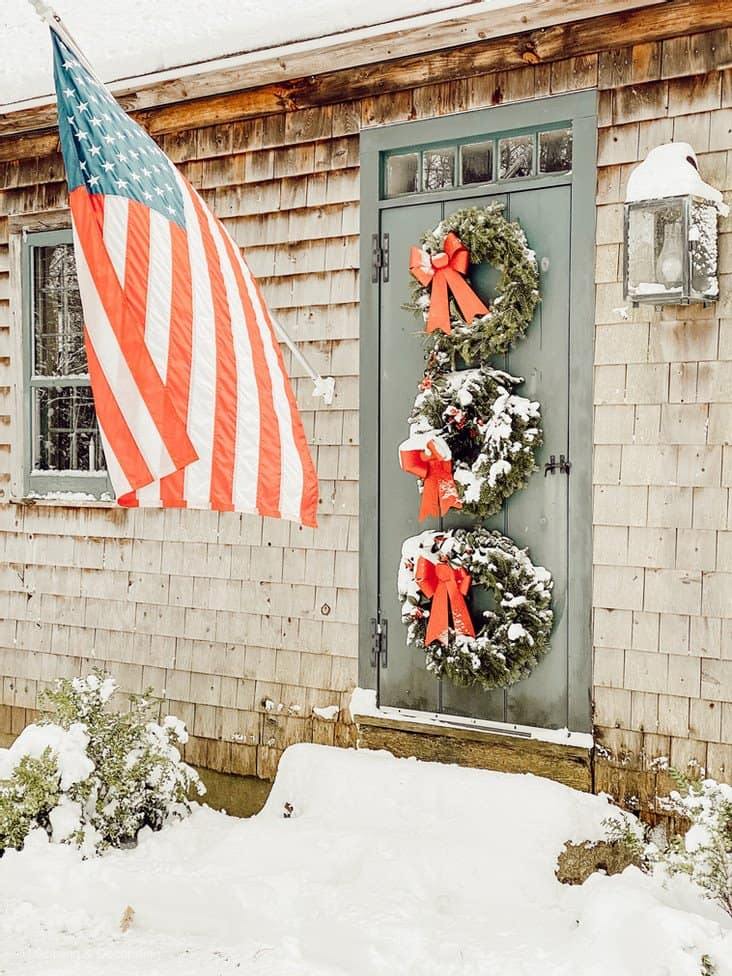 A second front door is simplified with a vintage sea buoy, a green winter ribbon, and lots of that beautiful winter snow!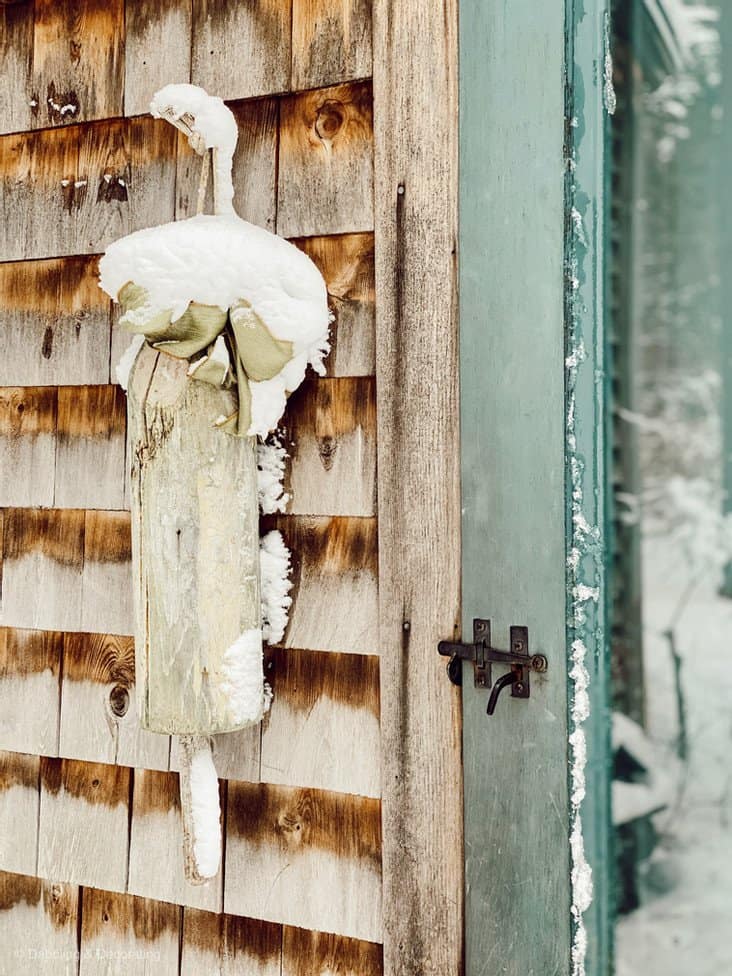 A larger wreath with the same red ribbon over the garage is just another simple Christmas decorating accent for this rustic coastal home.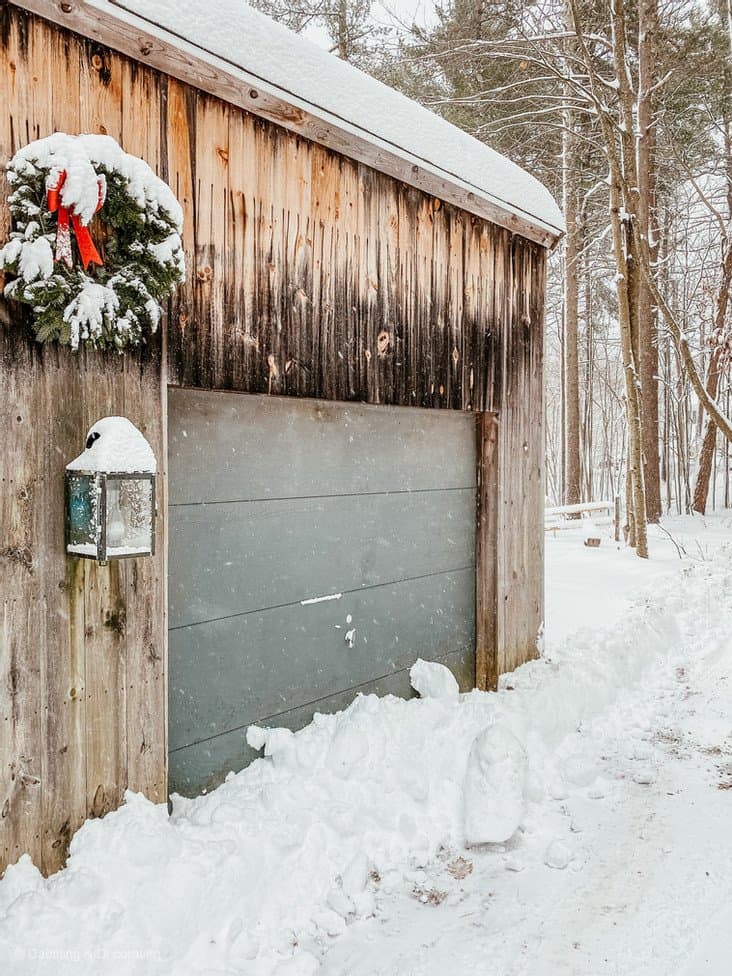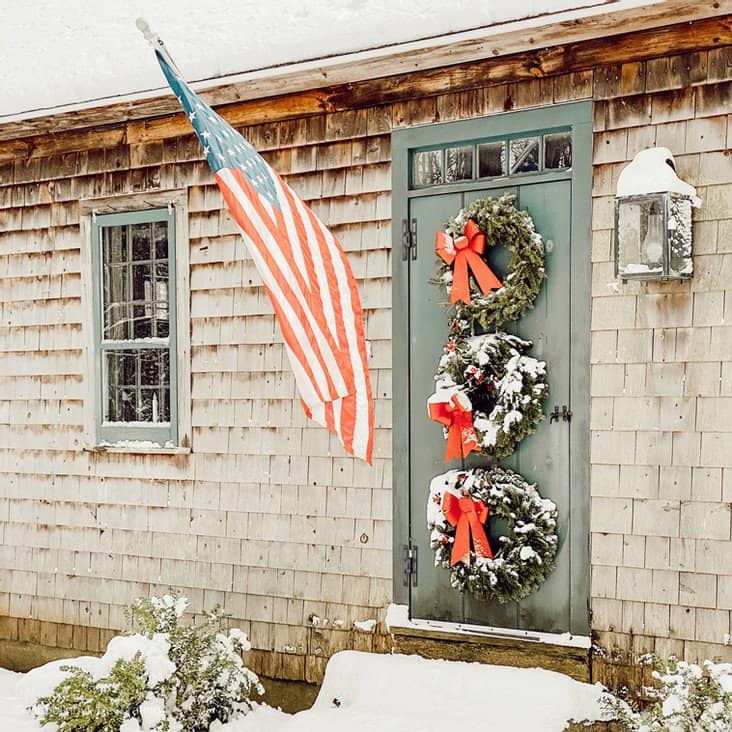 A rusted-out birdhouse that I gifted my parents many years ago hangs among the backyard trees.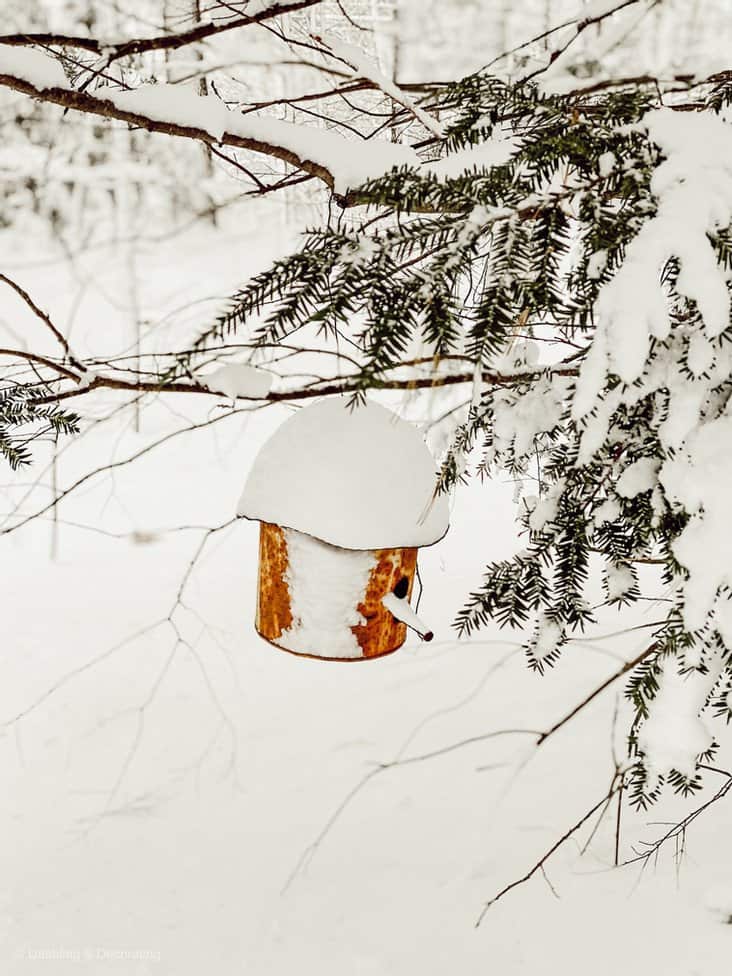 A morning winter scene from the backyard.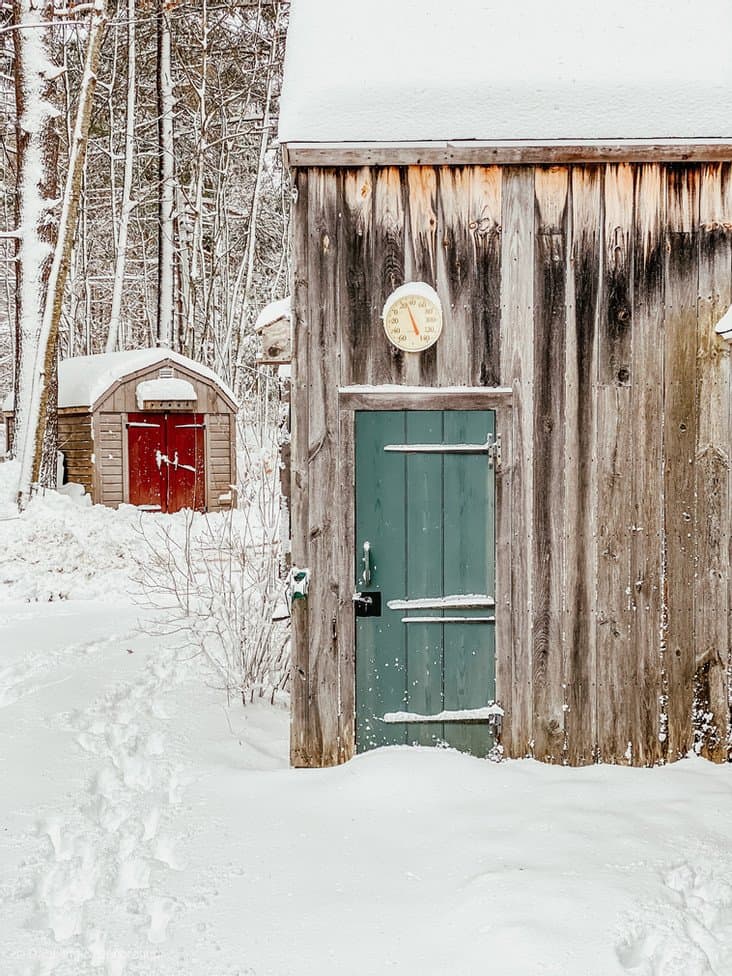 Ella, our Bernese Mountain Dog loves her winters in Maine and Vermont.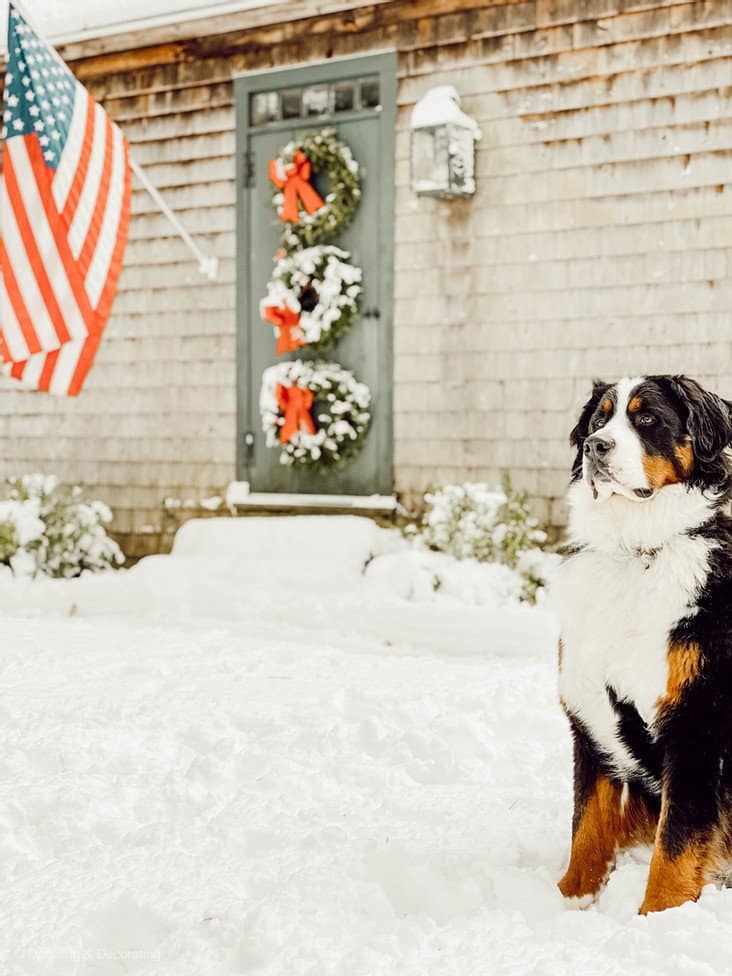 We have turned this into a yearly tradition today. See the 3 Christmas wreaths with the painted door now.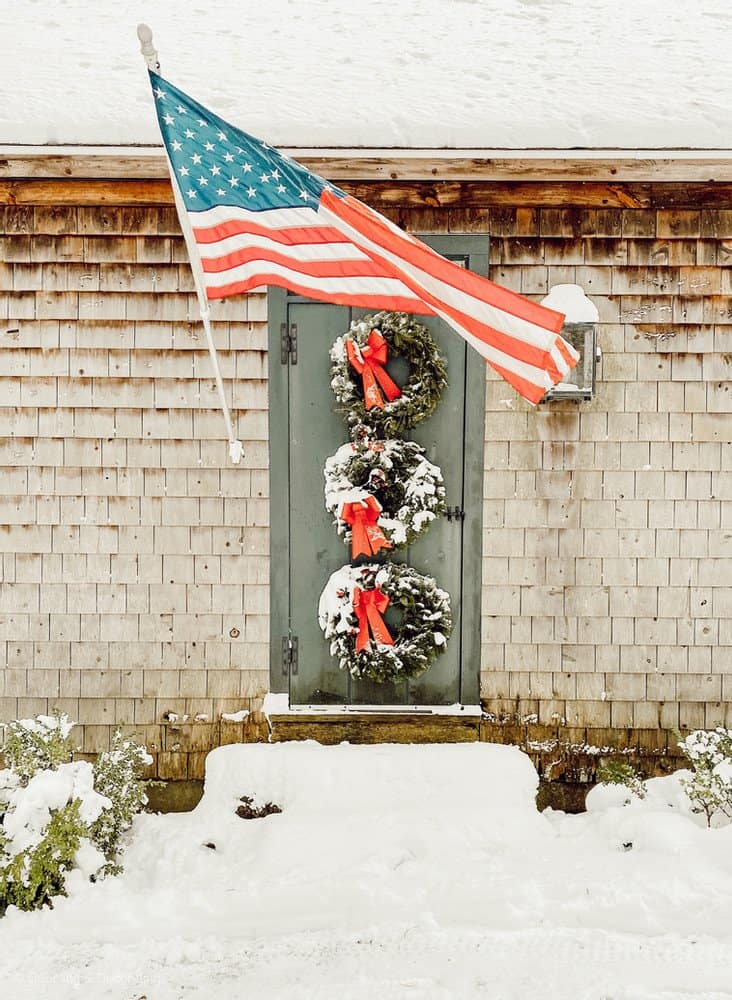 And here are the 3 wreaths decorated for Valentines Day.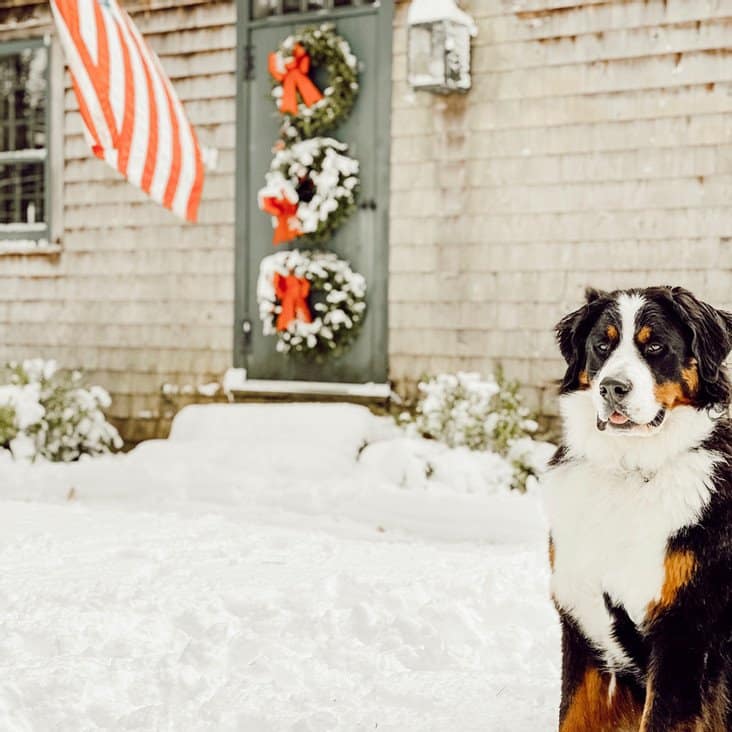 Thank you so much for dropping by today friends, it means so much to me!!
To follow along with the luv and transformation of this coastal Maine home, be sure to sign up below so you don't miss any updates!
BE SURE TO SAVE THIS "CHRISTMAS FRONT DOOR" PIN TO YOUR FAVORITE PINTEREST BOARD!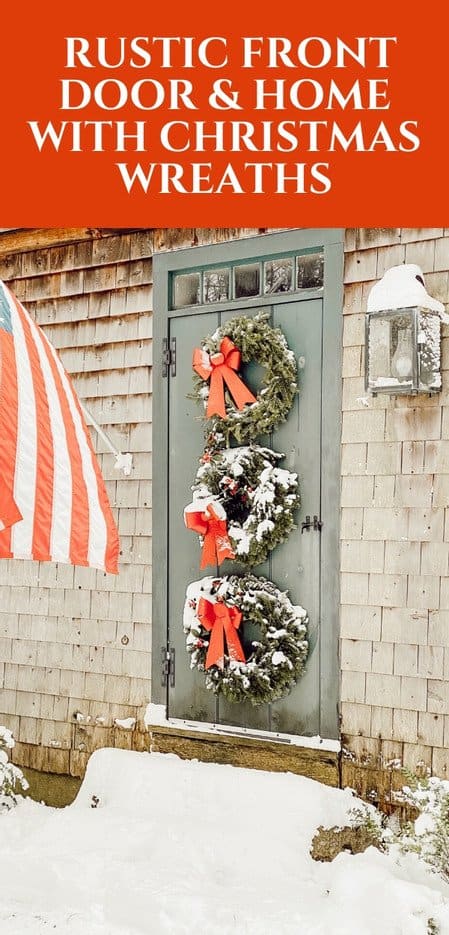 I've created the above custom pin just for this post! Hearing from you makes my day and your comments mean so much to me! Please join me over on Instagram & Pinterest to see more!