As I was going through some old photos here at our home in Maine early last winter, I discovered a photo of the front door that my mother had decorated for Christmas the first year they were in the home, 30 years ago. My mother had decorated the door with three Christmas wreaths and the nails are still in the door to this day. Here's a snapshot of the photo I found. And with that, I decided I wanted to continue this three Christmas wreath tradition on the front door as a symbol of renewal and strength.
I hope you enjoy this new family Christmas wreath tradition from 2019, 2020, and 2021. Join me here next week on the blog for this year's family Christmas wreath tradition of 2021. The bows won't be red this year…
Here is a photo of the first year I decorated this door along with Ella, which you may see more of here. At this time the cedar shakes were 30 years weathered and the trim was in much need of painting. Over the summer we restored the cedar shakes and painted the trim an Essex Green.
I wish the photos I'm sharing with you this year had all this beautiful snow, but unfortunately, they do not. I hope you enjoy them and this Christmas wreath tradition nonetheless.
But, you can see it all with the beautiful snow here now!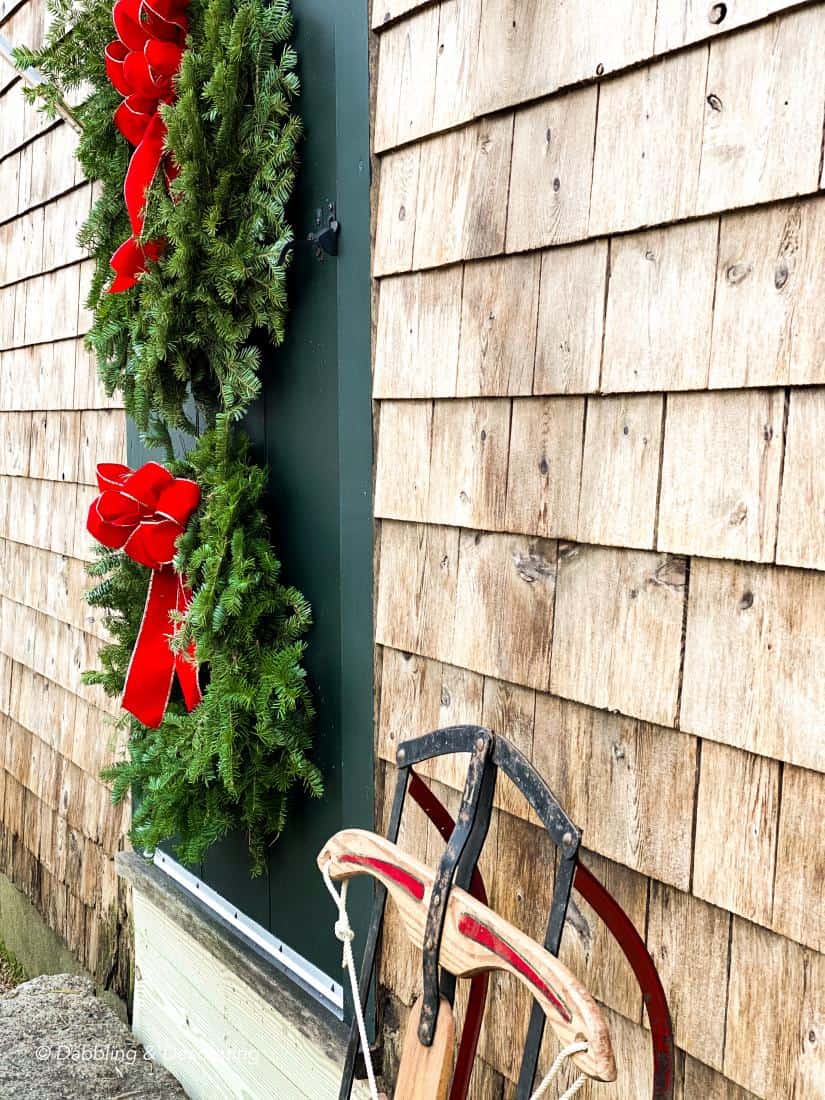 I was going to change the color of the bows this year however, I just love the pop of red with the Essex Green trim and the cedar shakes. It just looks so classic New England to me.
I hope you enjoy this Christmas wreath tradition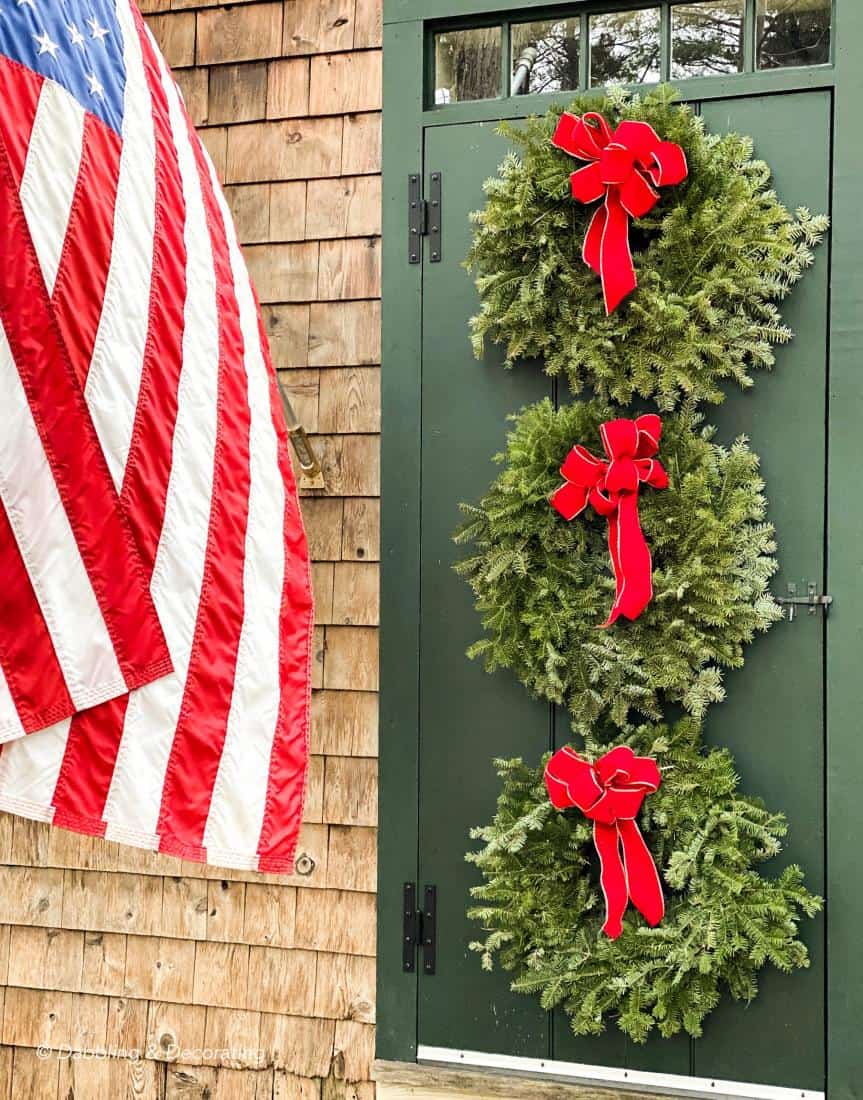 You may also like to read Coastal Maine Heritage | Embracing My Roots here.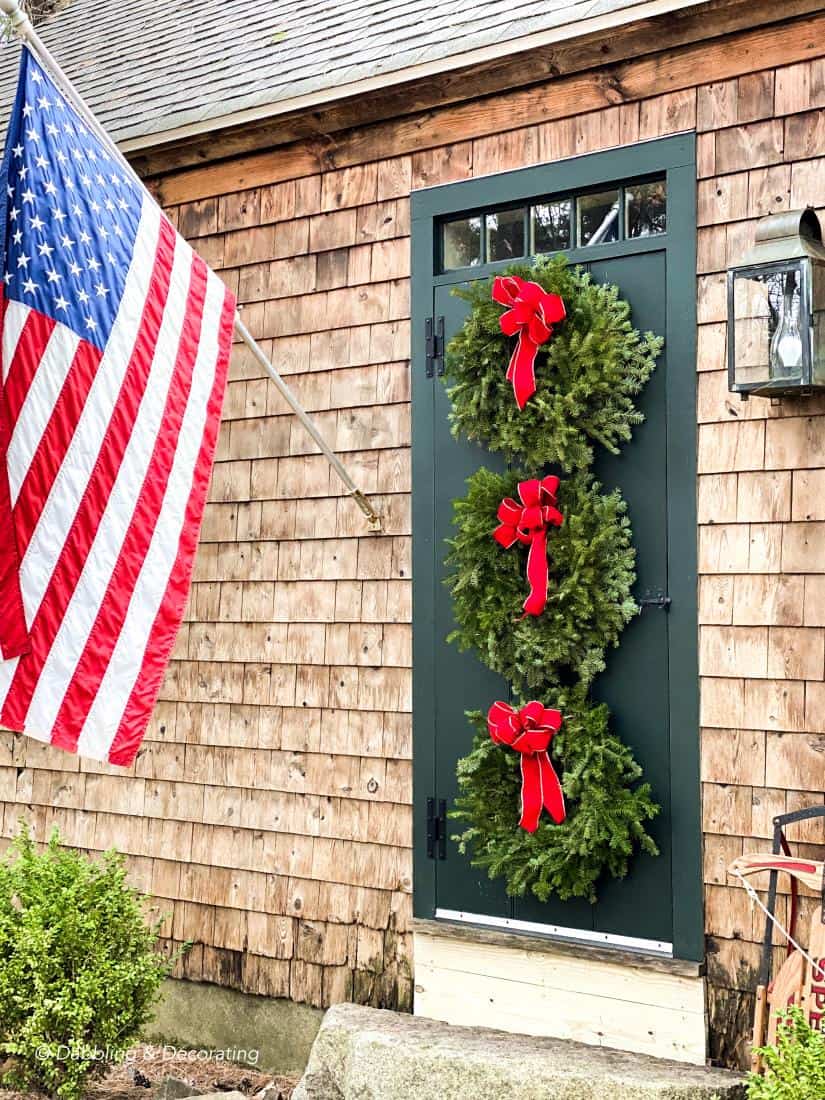 The old sled was a recent gift from an old school friend that I have known all my life. I just love the meaning of it leaning up against the house next to the three wreaths.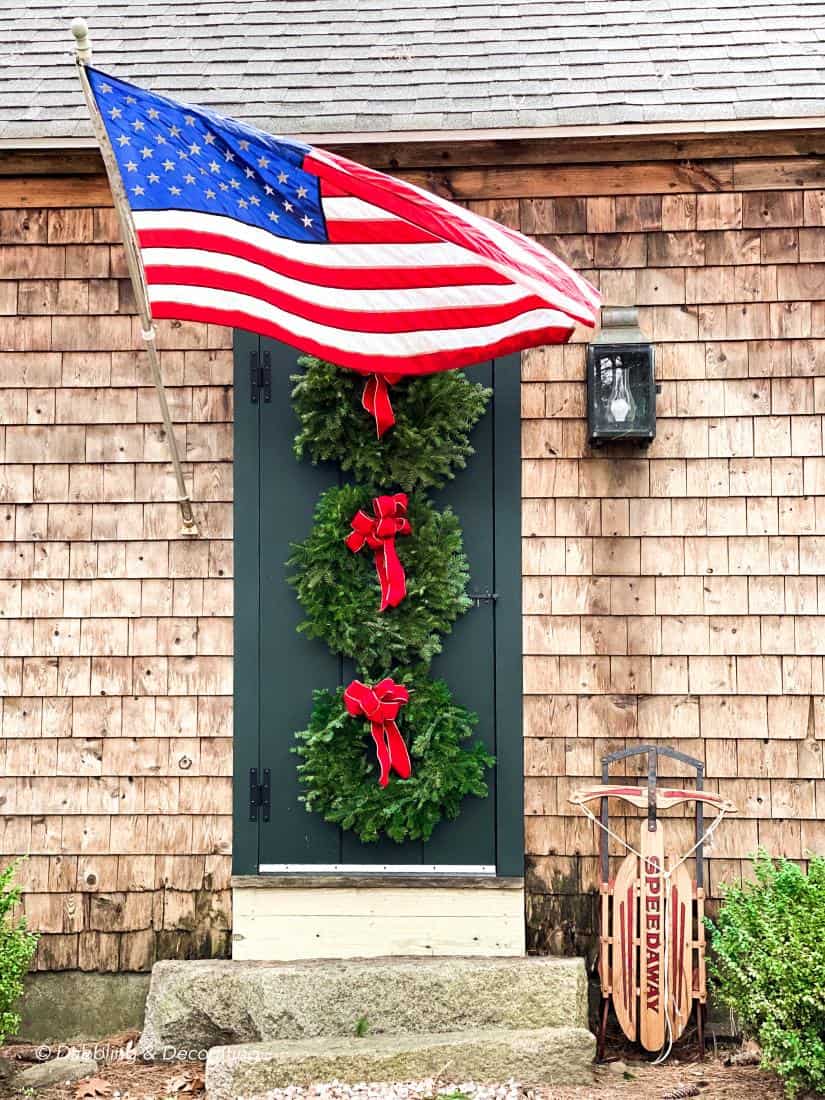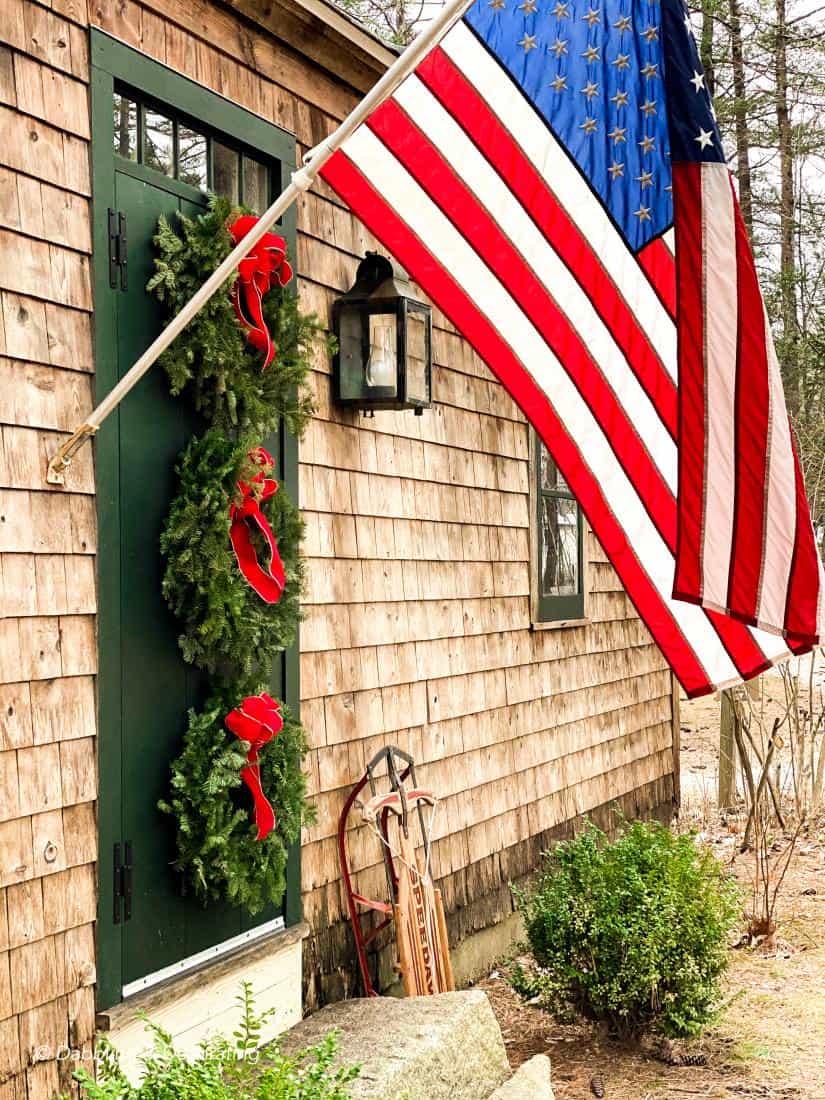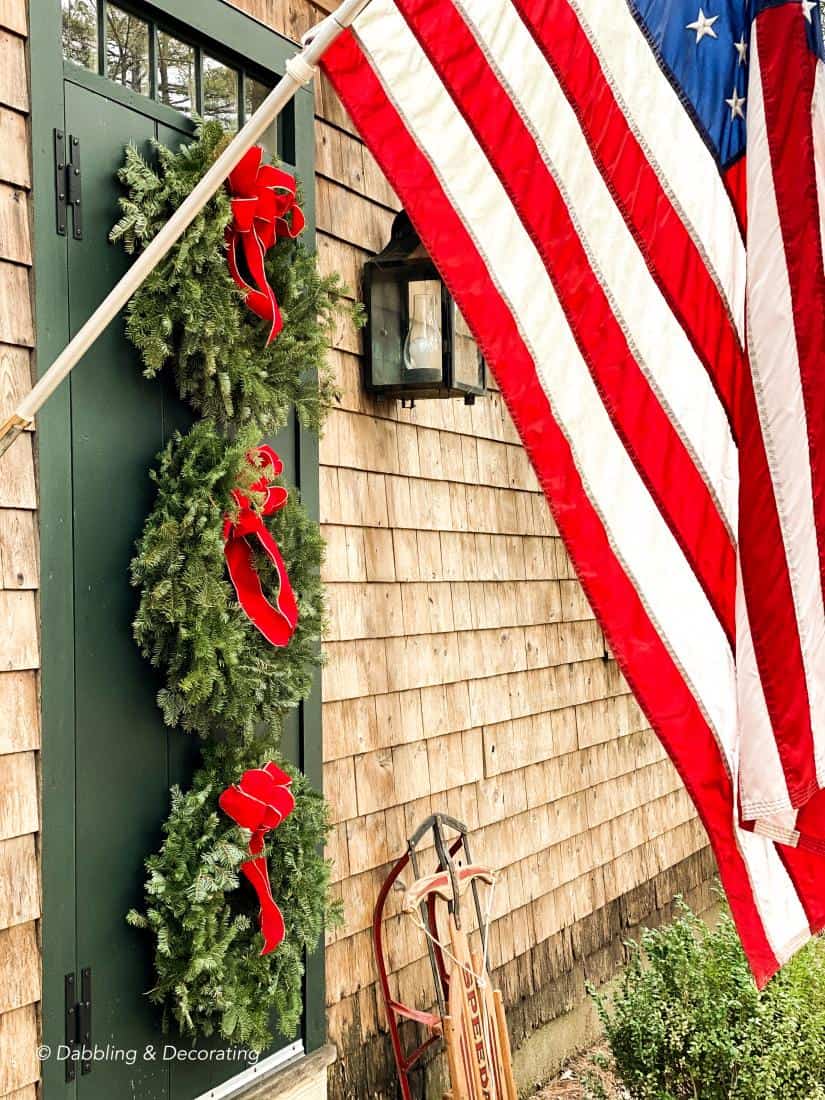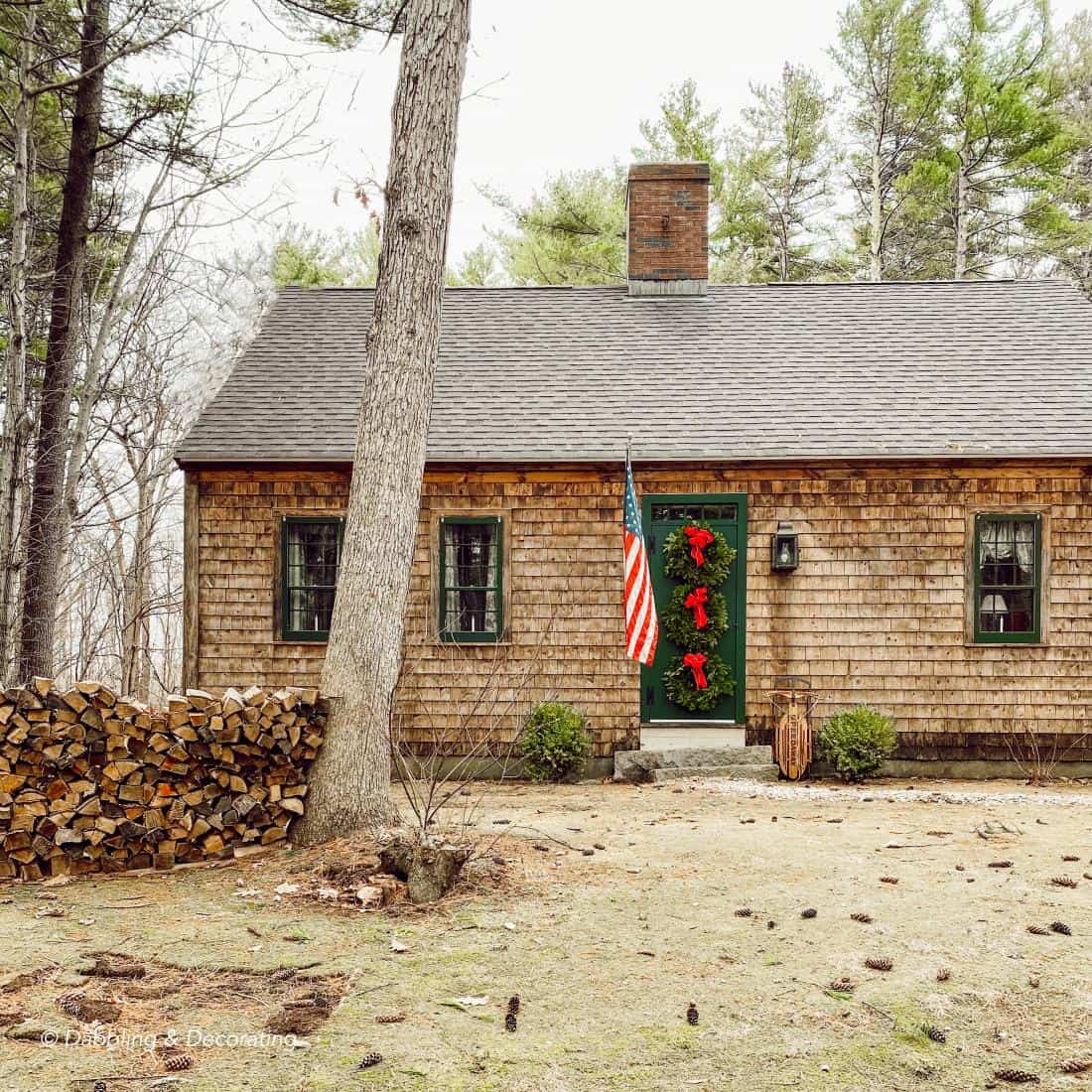 I'm so glad you dropped by, and if you are new to my blog, welcome! I hope you enjoyed your visit with us here today at our Home in Coastal Maine.
Be sure to also check out our Home in Vermont too, where we spend winters enjoying the coziness of home in the Green Mountains of Vermont.
Please join me as a regular here at Dabbling & Decorating by signing up for my Saturday morning newsletter and never miss an update!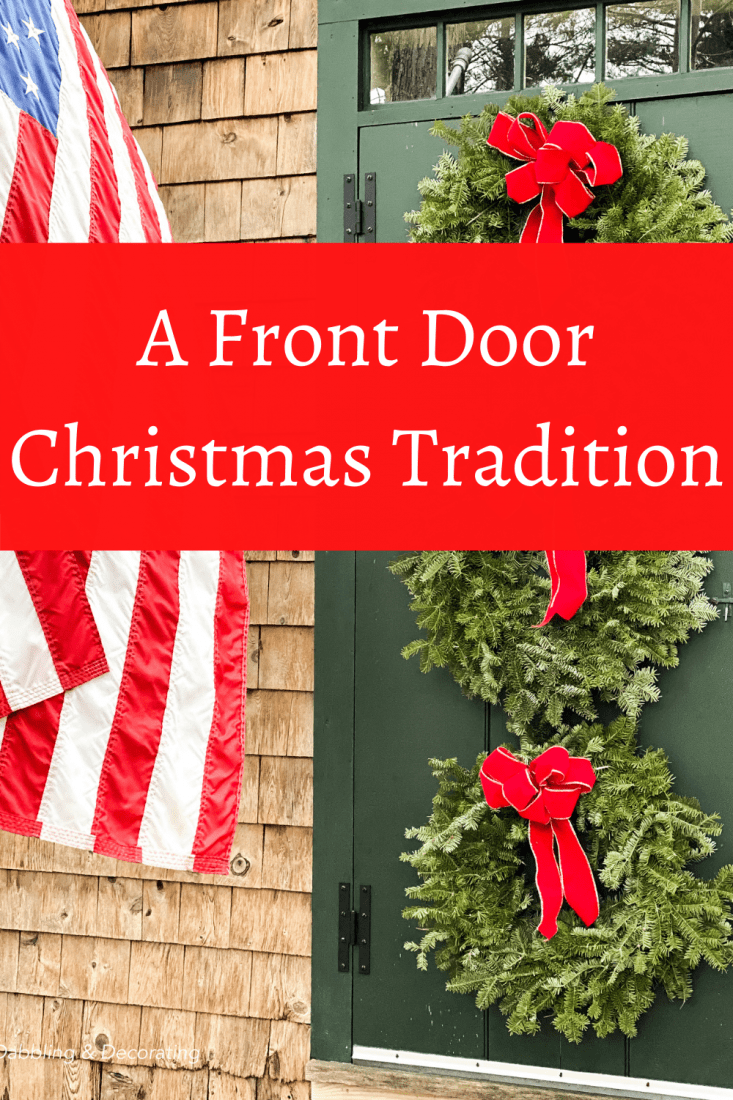 I've created the above custom pin just for this post!  Hearing from you makes my day and your comments mean so much to me! Please join me on Instagram & Pinterest to see more!
YOU MAY ALSO LIKE