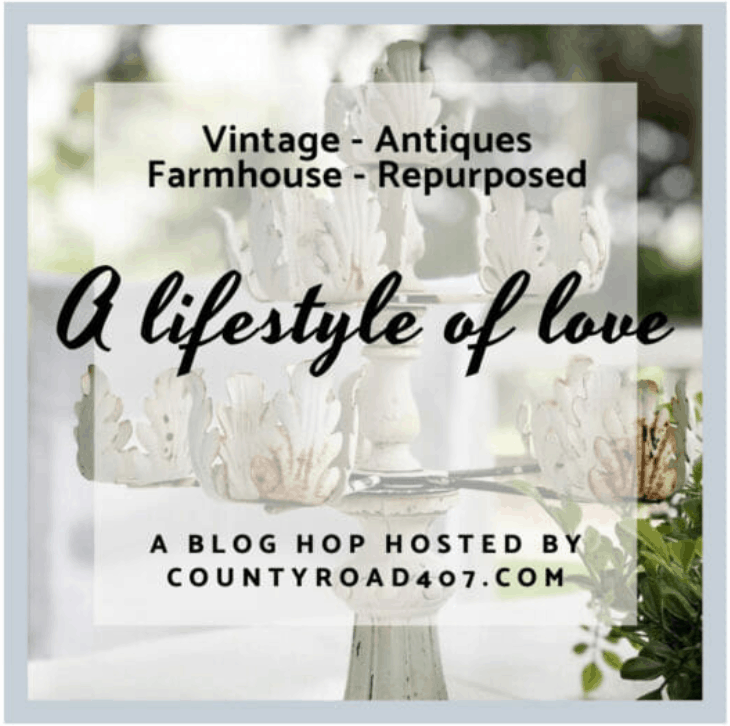 Today I'm thrilled to be joining some very talented bloggers in sharing all the different ways to decorate with vintage toolboxes in our homes, hosted by Cindy over at County Road 407. If you are joining me from Coco over at The Crowned Goat welcome! Coco has the most beautiful ideas and home!
If you are new to my blog, welcome! I'm so glad you came to visit with us here today at our home in Vermont. My blog is all about thrifty and vintage home decorating ideas, where I share everything from our Vermont Home to decorating and renovating our Coastal Maine Family Home. We Luv all things thrifted and vintage around here! And I can't forget our Bernese Mountain dog, Ella, who also pops in from time to time. Welcome friends and I hope you will become a regular here at Dabbling & Decorating! Sign up for my newsletter and never miss a post.
Today I'm sharing an old wooden toolbox I found while I was out thrifting a couple of weeks ago on my way back from Maine. We had just had our first nor'easter of the winter, just in time for Christmas. Have you ever been thrifting in the snow? Join me here to see more of my day thrifting in the snow!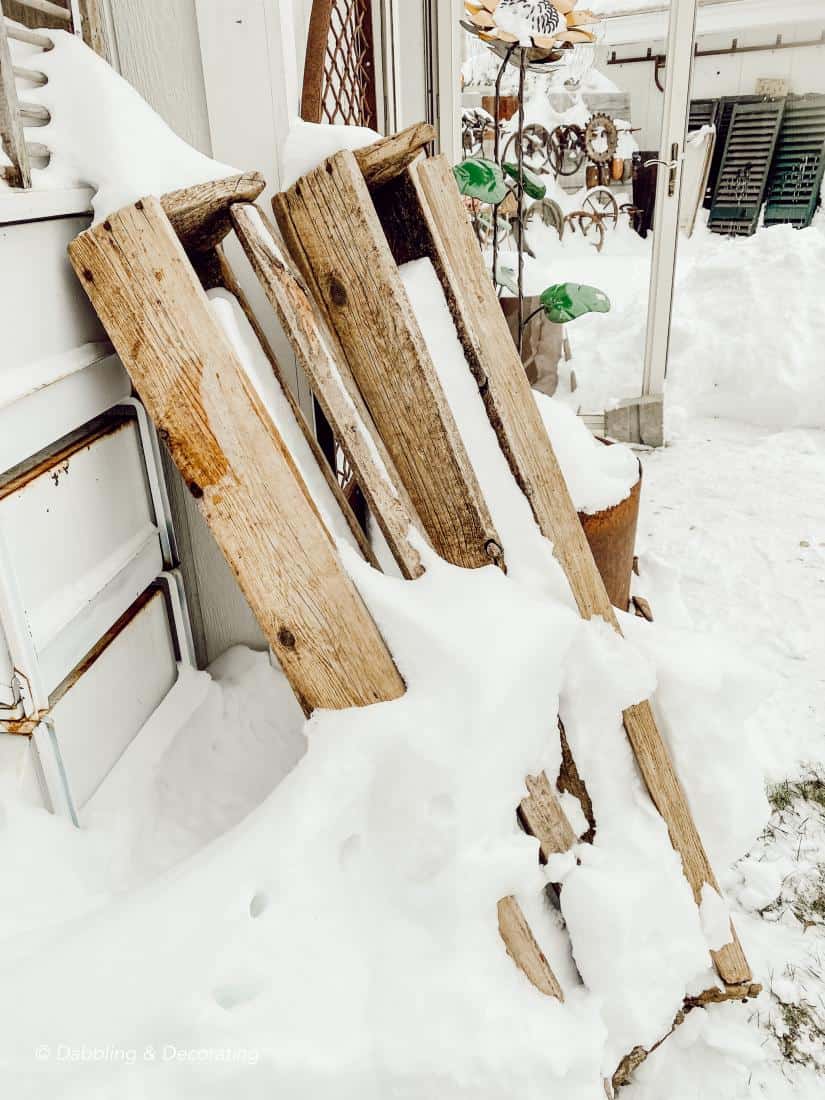 These two large wooden toolboxes caught my eye. I've seen vintage toolboxes before, but never as long and large as these were. I couldn't resist picking one up to decorate for today's blog hop!
It fit perfectly onto our large farmhouse table. After the holidays, I like to keep things simple and cozy in my decor. And I really felt like the wooden toolbox made a pretty big statement all on its own.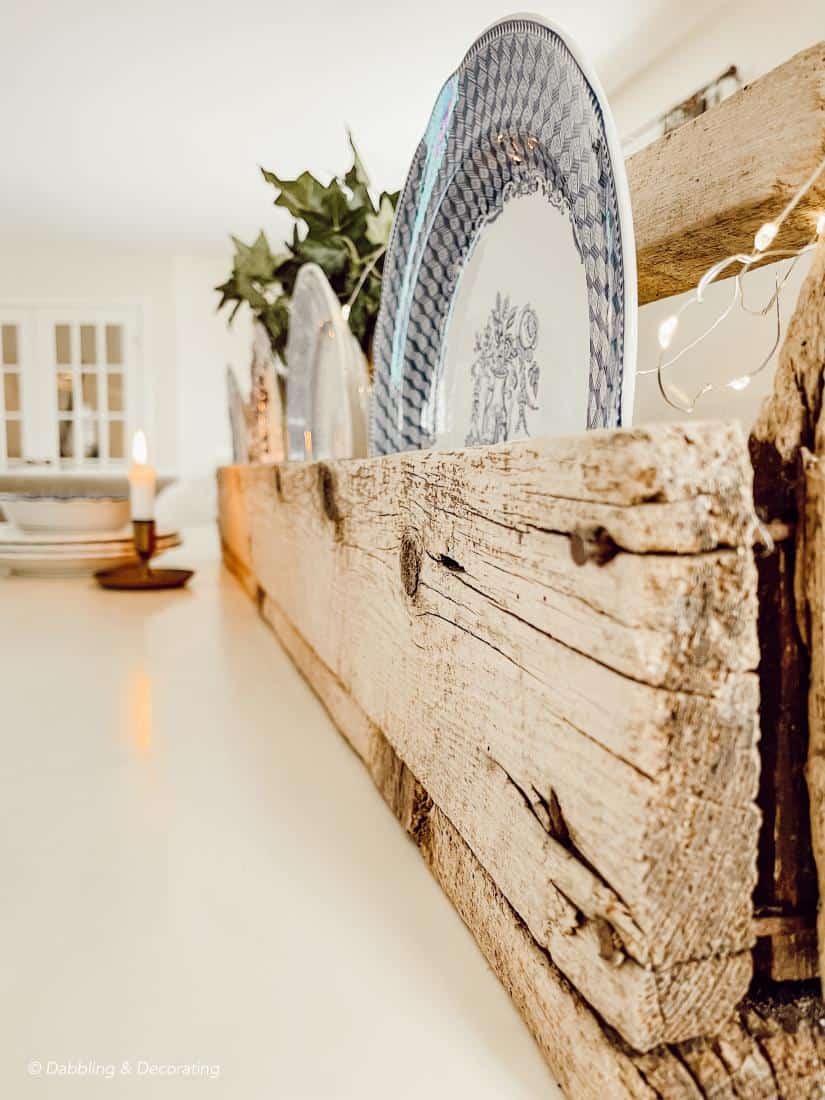 I started by adding some mixed blue and white and white dishes to the toolbox along with some battery-operated twinkle lights. That was it! I luv how simple this centerpiece is and I can change out the dishes etc. as I choose.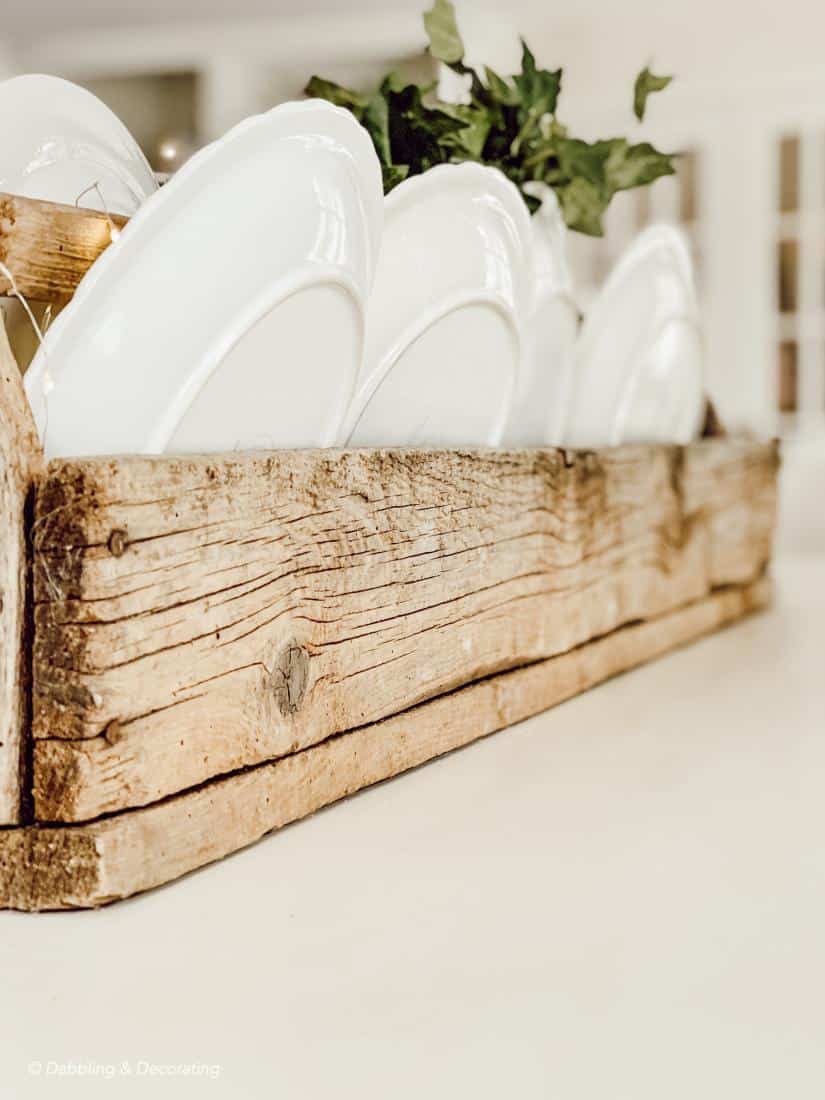 Keeping with a simple theme, I added my favorite brass candlestick with a short tapered candle and some extra dishes, and a bowl to round out the table.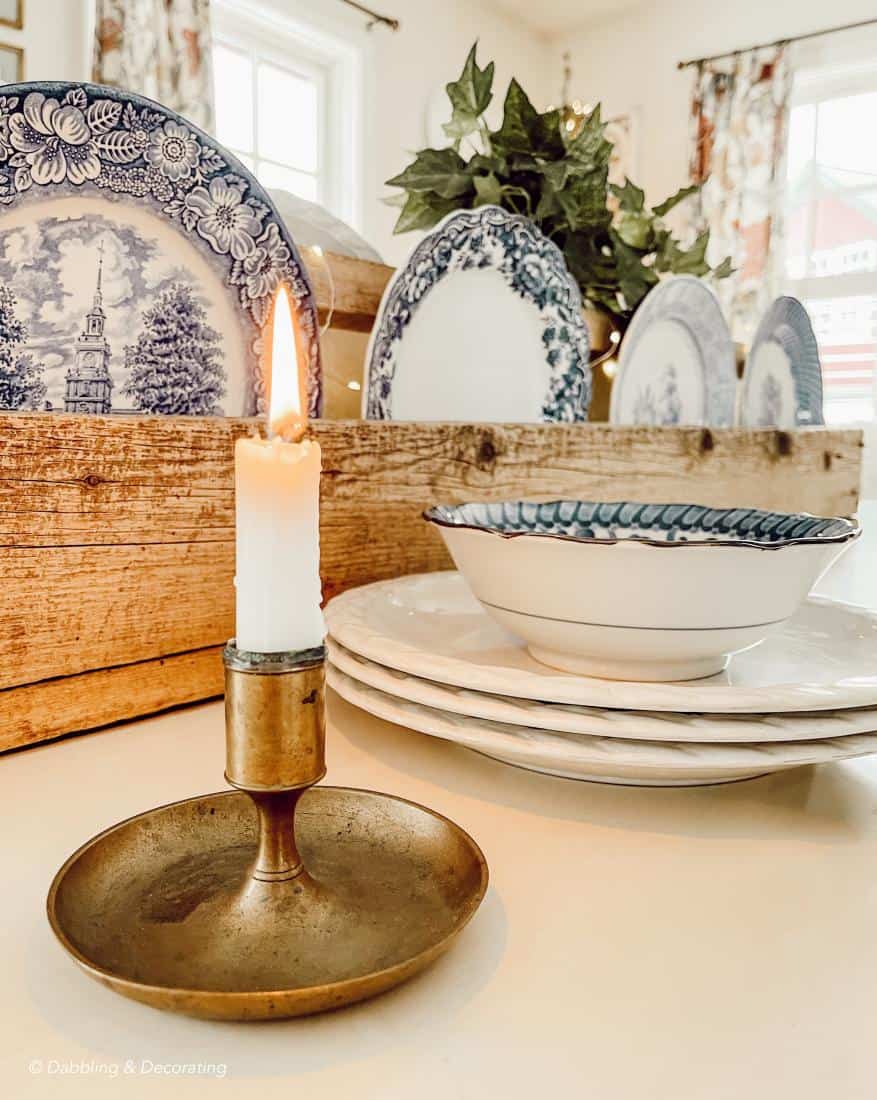 The vintage mantel is the backdrop for the table and is decorated with faux trees leftover from Christmas along with homemade orange slices that will last throughout the winter. I really enjoy the color they add to this room.
A thrifted cow head is centered on the mantel and finds its way around our home throughout the changing seasons.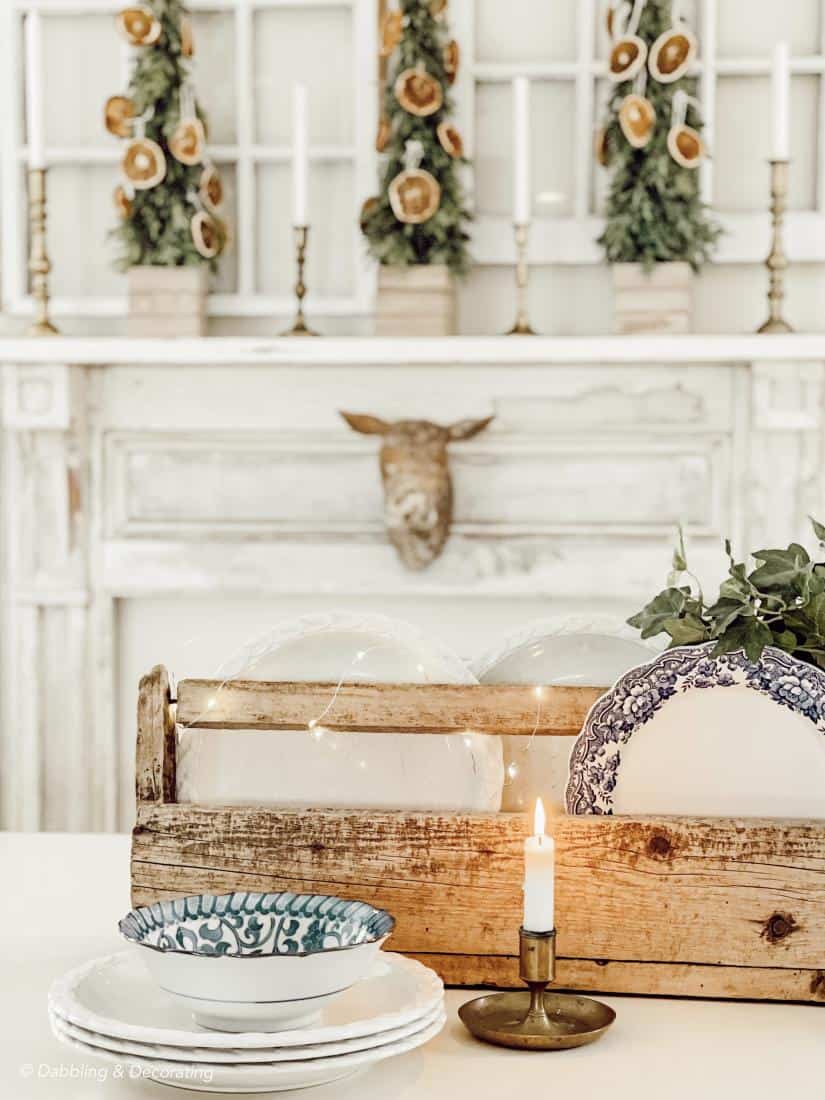 Brass candlesticks are a favorite of mine to decorate and accentuate my decor with. I luv the vintage look and texture. I found these on various thrifting adventures and also in collections on Etsy. I have well over a dozen now!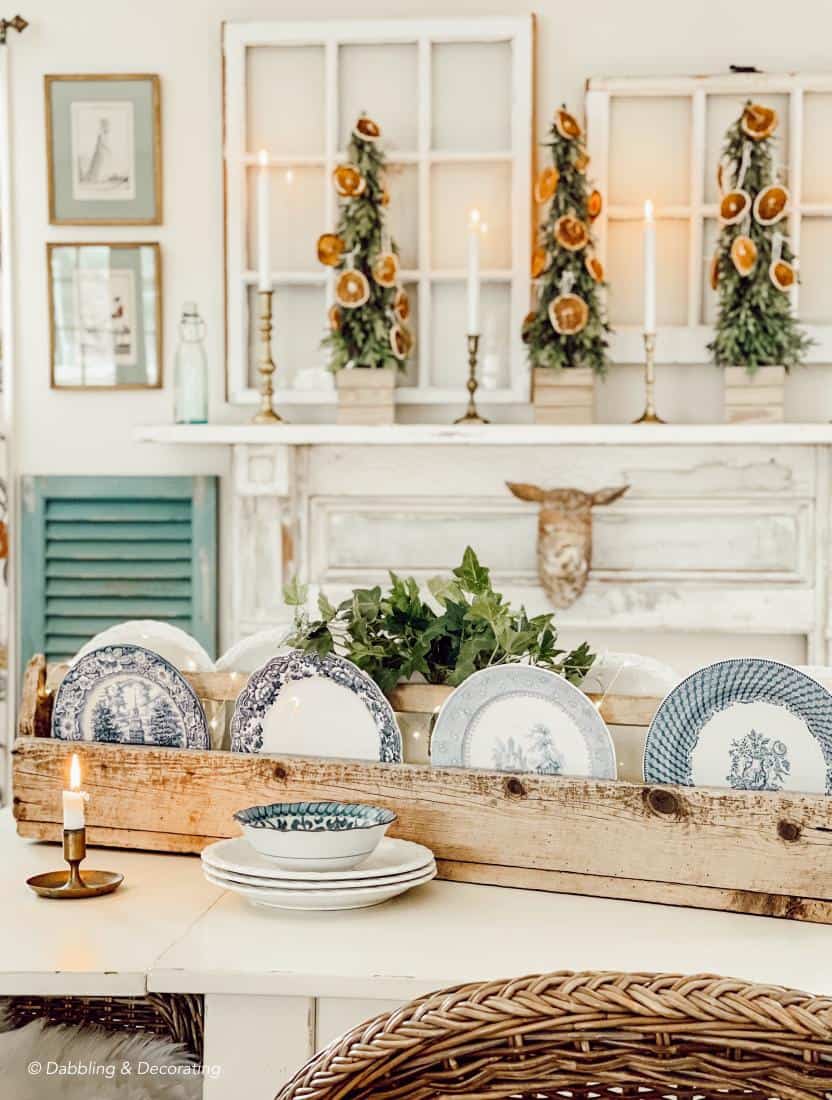 You may also enjoy the post, Vintage Fall Centerpiece in 5 Easy Steps.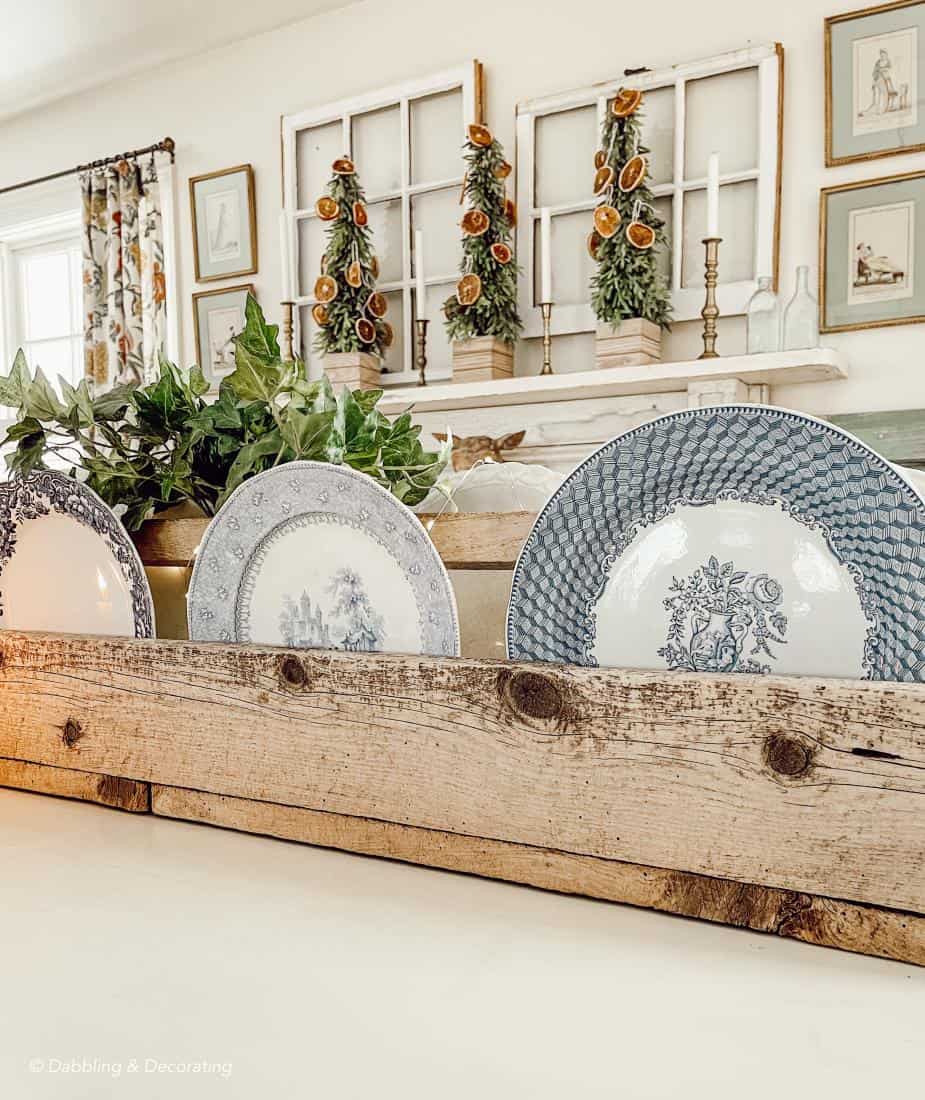 I luv the added texture that the wooden toolbox adds to this white farmhouse table! And, as I stand back and look at the toolbox, I'm thinking it will look so pretty in the spring filled with white tulips!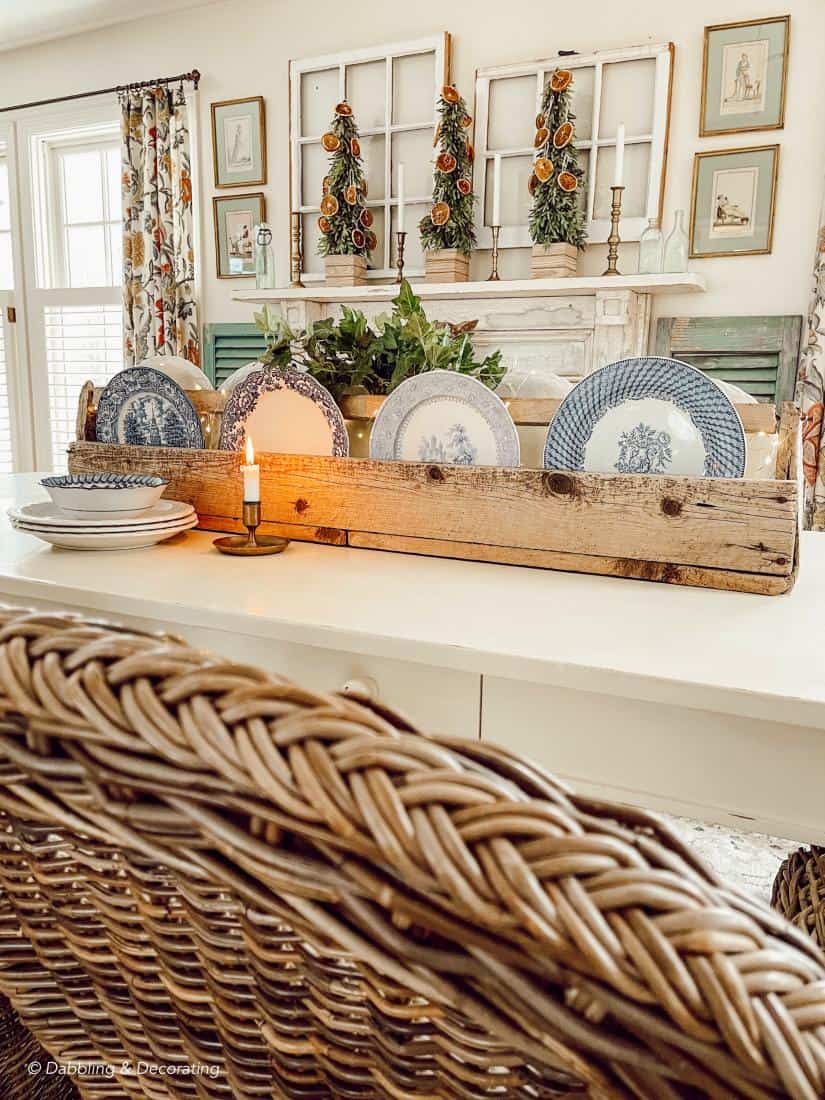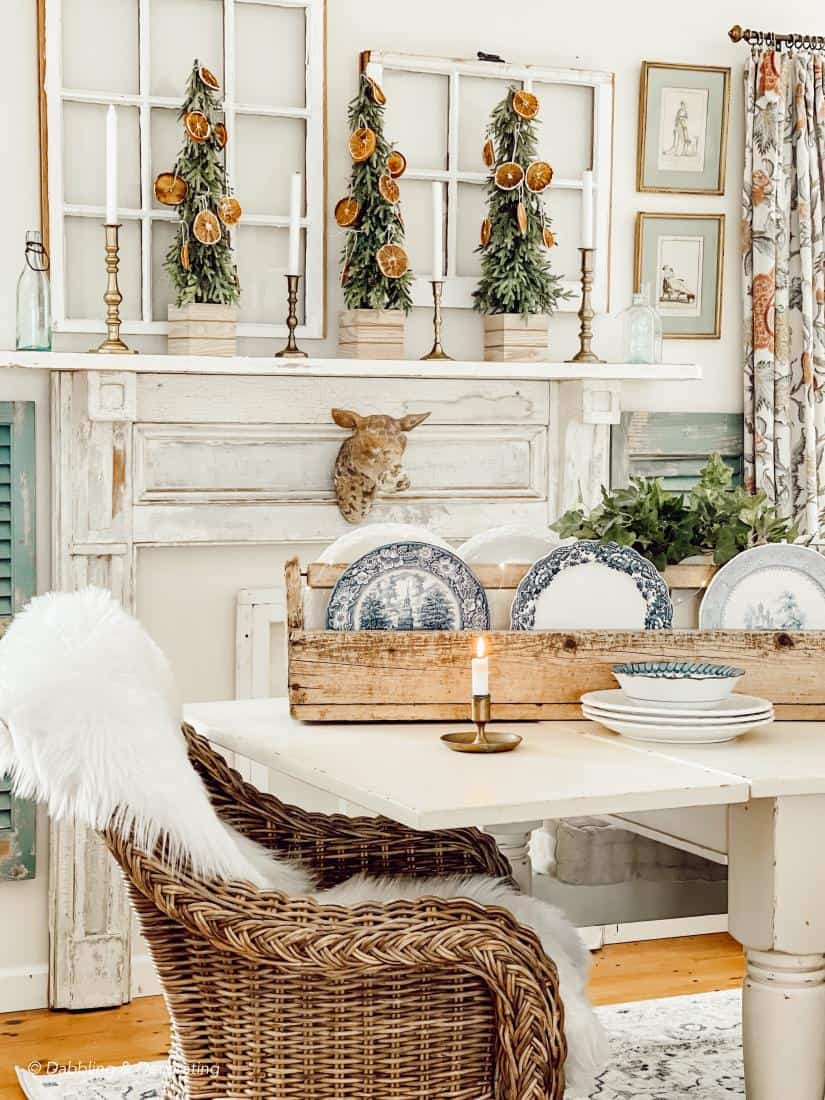 I hope you found some inspiration here today friends! Thrifted toolboxes are such a versatile and fun way to add texture and rustic charm to a home.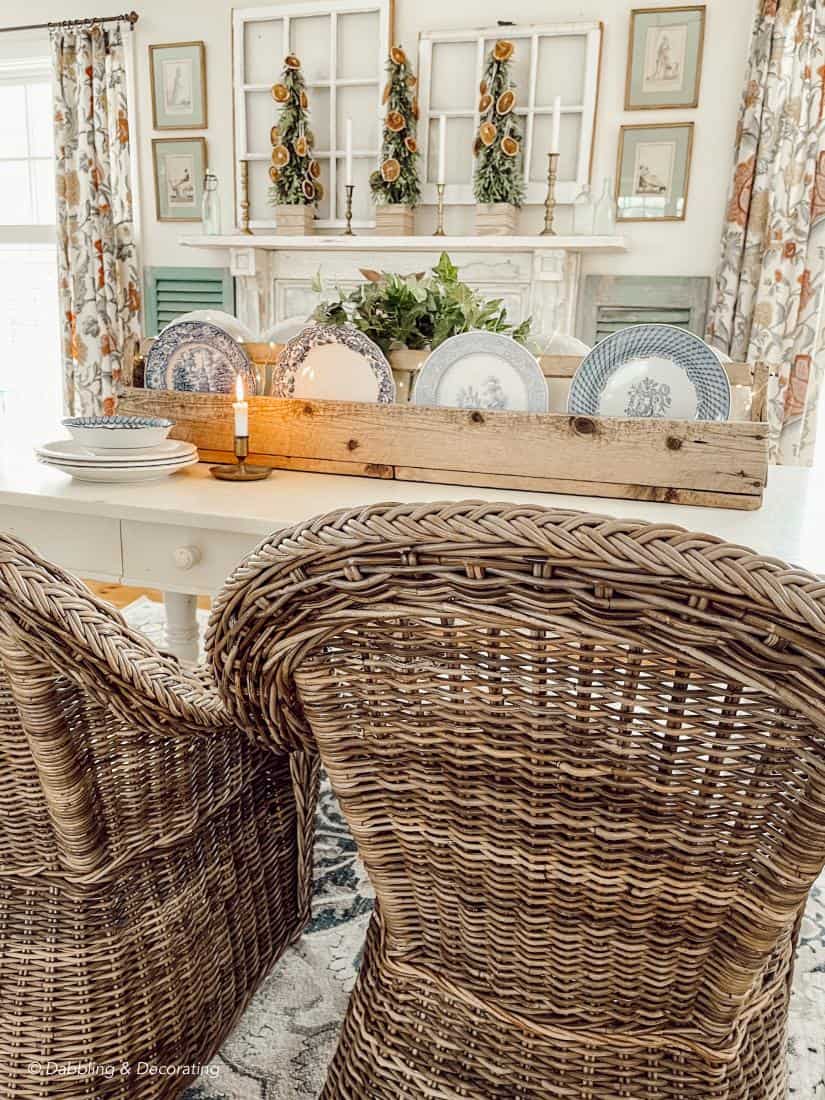 I'm so glad you dropped by, and if you are new to my blog, welcome! I hope you enjoyed your visit with us here today at our Home in Vermont.
Be sure to also check out our Home in Coastal Maine where we spend summers and weekends when we are craving a walk on the beach or a visit with old friends.
Please join me as a regular here at Dabbling & Decorating by signing up for my Saturday morning newsletter and never miss an update!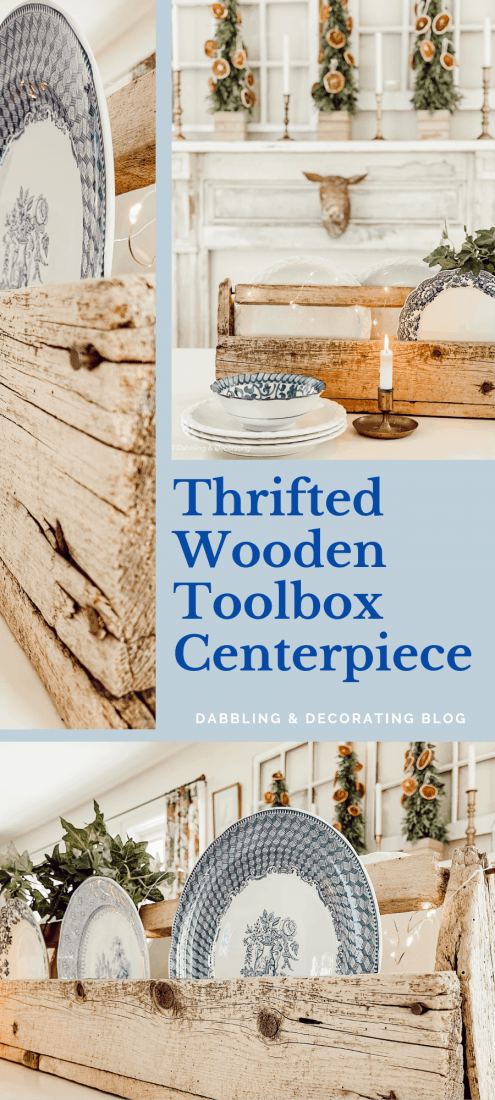 I've created the above custom pin just for this post!  Hearing from you makes my day and your comments mean so much to me! Please join me over on Instagram & Pinterest to see more!
Next up on the tour is Lora over at Create and Ponder. Lora has so many fun vintage and thrifty decorating ideas. You definitely will want to drop by and check out her great ways to decorate with toolboxes!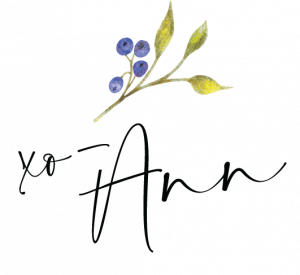 YOU MAY ALSO LIKE