Memorial Day Weekend was in the '40s, followed by temperatures reaching 100, and on this day in early June in Maine, it was 62 degrees and overcast. I called a girlfriend of mine last minute to see if she would be interested in joining me on the beach for an impromptu photoshoot about "My Favorite Beach Day Essentials". She was right there with her hat and ready to pose. So fun!
This post may contain affiliate links which won't change your price but will share some commission."

Growing up in Coastal Maine, we spent many days at the beach. Riding the waves, suntanning, bridge jumping, bond fires, and "Sun In". Do you remember "Sun In"?
But now we like to sit in comfortable chairs with some delicious snacks and enjoy the beautiful scenery.
And today I thought I would share my favorite beach day essentials with you.
Monaco folding beach chairs are my go-to chairs for a good old beach day.
I love how they are low to the ground. Best for sitting in the water on those hot summer days.
And of course, a cup holder on the right arm of the beach chair is a must!

This Monaco beach chair also has backpack straps for carrying, a light aluminum frame, white plastic handles, a durable canvas construction, and all in my favorite nautical color, navy blue!
There are seriously so many coolers on the market to choose from today. But this Picnic at Ascot insulator cooler on four wheels is my favorite because:
The nautical navy blue color and table setting for 4.
The removable 4-wheel cart is just like the newest luggage on the market today.
A cooler compartment to keep food and drinks cool for hours.
The cooler has separate sections for food and 2 large bottles.
Features a pass-through opening in the lid for bottles.
Adjustable shoulder strap and carry handles.
We are so grateful to now be able to spend our summers here in Coastal Maine at our family home.
Check out the featured blog series "In My Mother's Home" to see more of the home that we have been renovating and bringing back to life.
I'm pretty low maintenance when it comes to packing for the beach. I like to have a simple carry-in and carry-out plan. And with the combination of these chairs and rolling cooler, it allows for one extra item, a portable picnic table by LESES.

I absolutely love having this fold-up table for the beach. It packs up so easily and is super sturdy. So you can always bring it along with you even if you don't use it. It's that easy to carry in and out.
And this folding table has four cup holders built-in too! So your paper and plastic cups will never blow away.
Fresh fruit is packed up in the cooler with all the table settings for 4.
And when in Maine, my favorite ceramic lobster mug!
You may also enjoy SUMMER DESTINATION MAINE, STONEWALL KITCHEN.
Table for one, please! A peaceful morning on the beach enjoying coffee is truly one of my favorite things to do. And often I am the only one there. At least until July 4th…
What is also so nice about these favorite beach day essentials is that you can also use this collection for picnics, concerts, backyard, camping, and more.
Join me here on our Coastal Maine Home Tour.
And you may also enjoy the post, COASTAL GRANDMOTHER SUMMER DECOR "IN MY MOTHER'S HOME".
A hat and sunglasses are also part of my favorite beach day essentials too. Definitely a must for sheltering from the summer's strong sun.

I'm so glad you dropped by, and if you are new to my blog, welcome! I hope you enjoyed your visit with us here today at our Home in Coastal Maine.
Be sure to also check out our Home in Vermont too, where we spend winters enjoying the coziness of home in the Green Mountains of Vermont.
Please join me as a regular here at Dabbling & Decorating by signing up for my Saturday morning newsletter and never miss an update!

I've created the above custom pin just for this post! Hearing from you makes my day and your comments mean so much to me! Please join me over on Instagram & Pinterest to see more!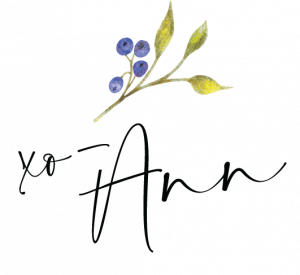 SHOP MY FAVORITE BEACH DAY ESSENTIALS

YOU MAY ALSO ENJOY