It's summer after all and what is more welcoming than a beautiful serving tray made out of beautiful Sapele with these absolutely gorgeous 316-grade stainless steel cleat handles handmade by Nautical Boards?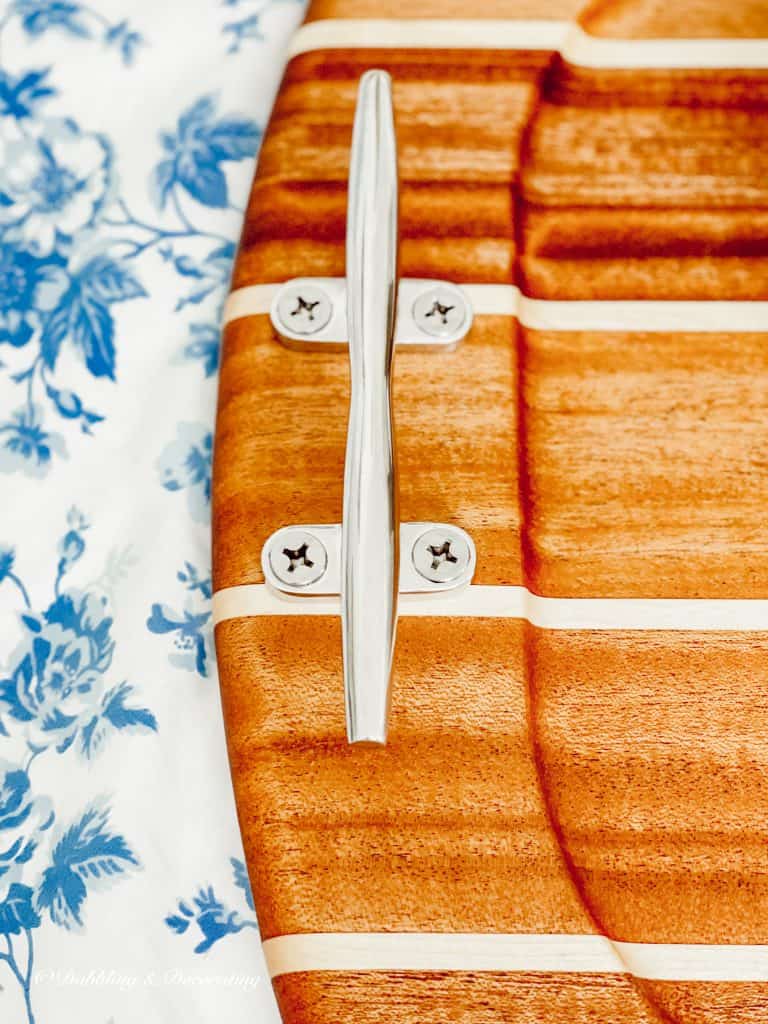 What is Sapele? A large tropical African hardwood tree, with reddish-brown timber that resembles mahogany.
These decorative serving trays, carved by hand and created by Nautical Boards are available in both Sapele and Mahogany.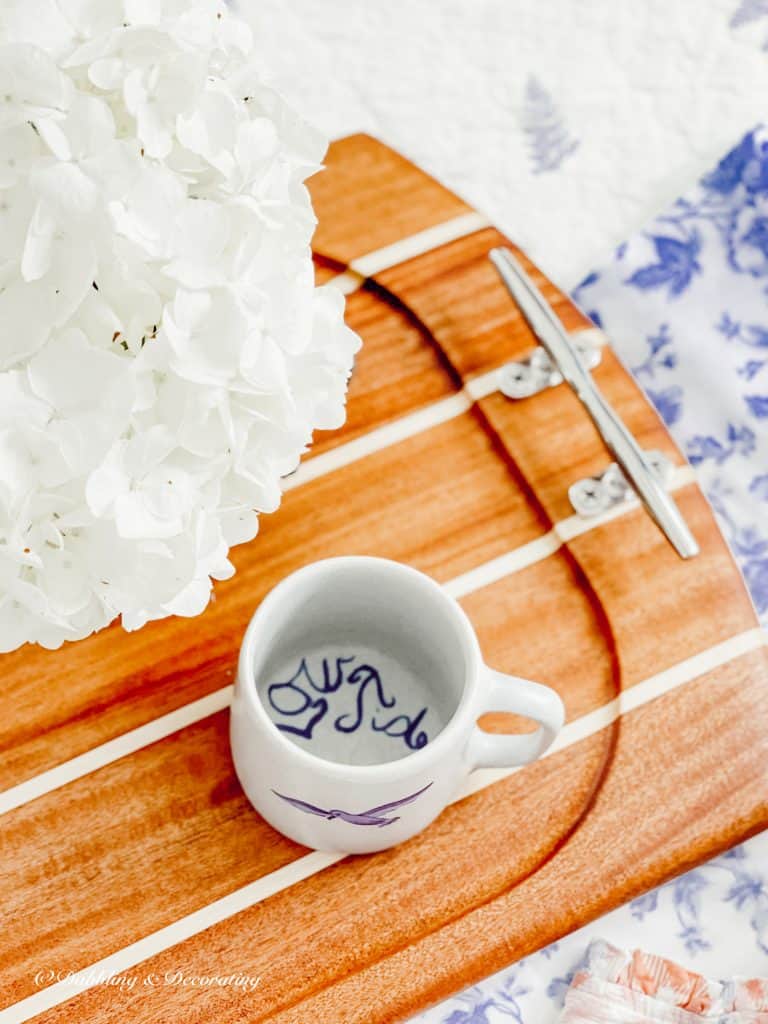 OH MY, ARE THEY STUNNING!
I was thrilled when Nautical Board reached out to me and asked if I would review one of their serving trays for them.
We had just gotten off of a long few days with friends and endless amounts of rain here at our home in coastal Maine. I was simply exhausted and in need of a little TLC.
So what did I do?
THIS!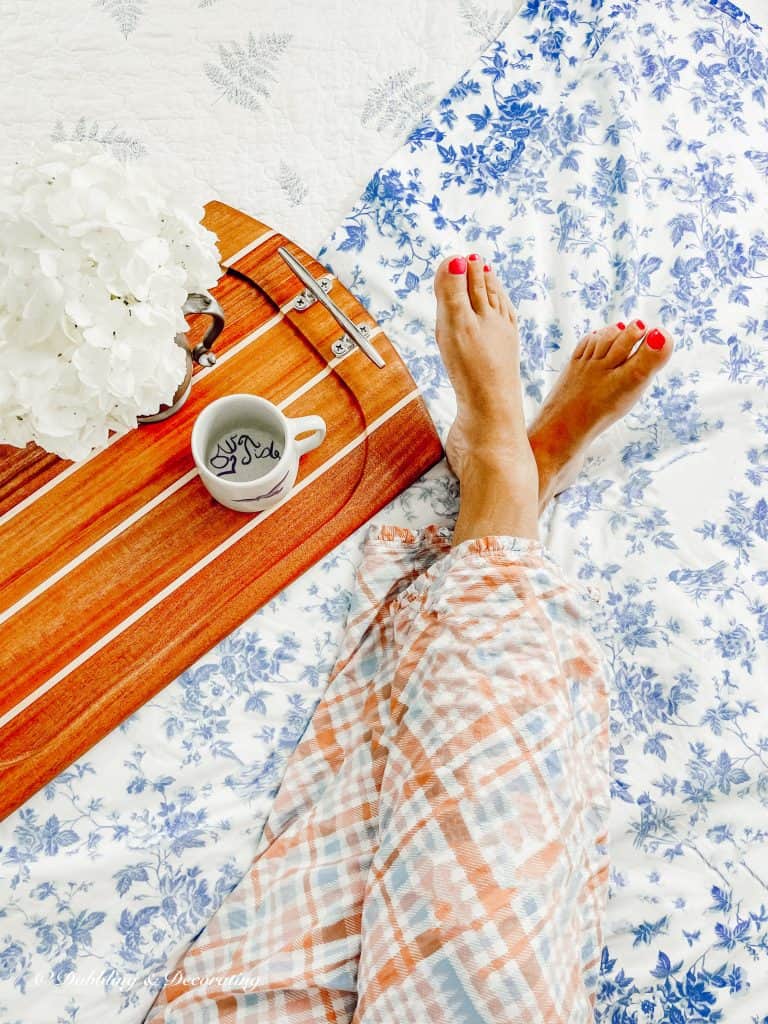 New blue and white clothesline sheets from the Vermont Country Store, pajamas, hydrangeas, and coffee in bed with my mother's old "Low Tide" mugs.
But oops, I almost forgot! Maine blueberries too!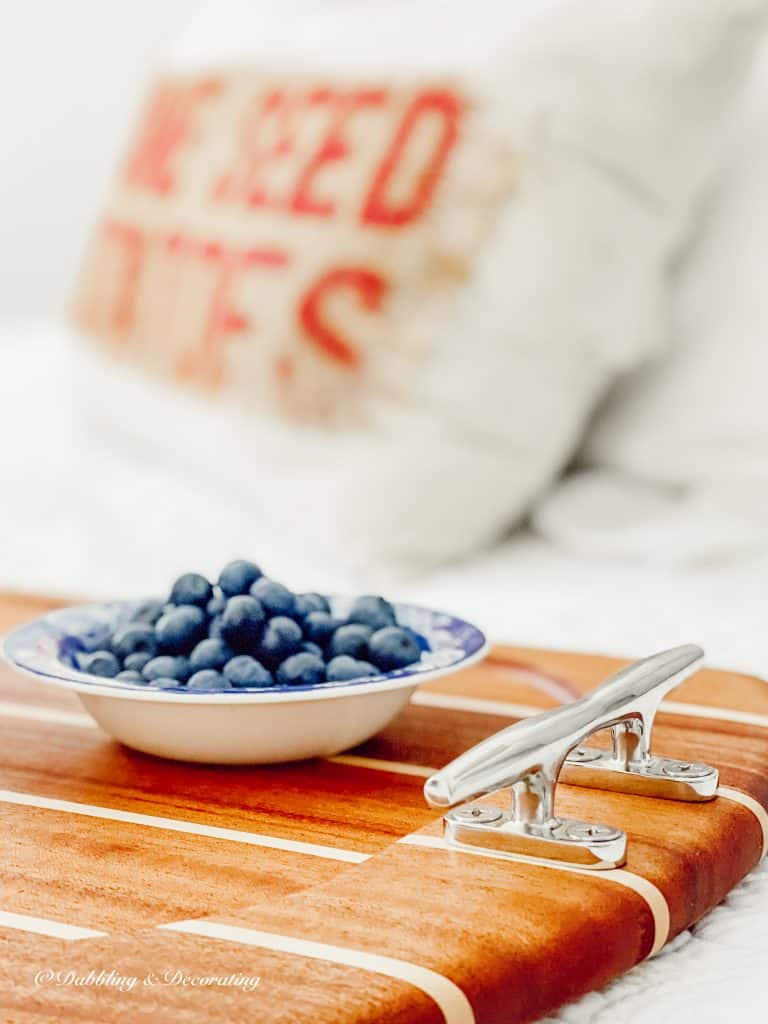 My favorite coffee is blueberry too. What is yours?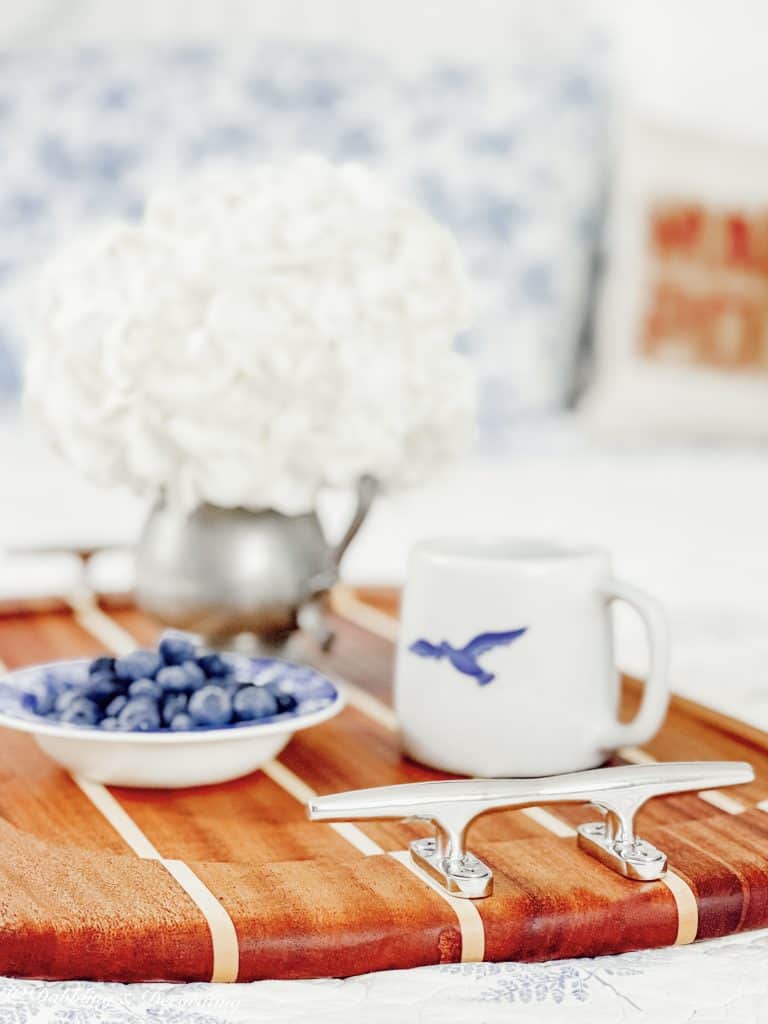 In bed, with the most elegant Sapele serving tray with blueberries and coffee is my kind of self-pampering.
What do you like to do when you need some time to relax?
I love a good book on the beach too! Wouldn't this serving tray be so cute on the beach?
Or on a boat?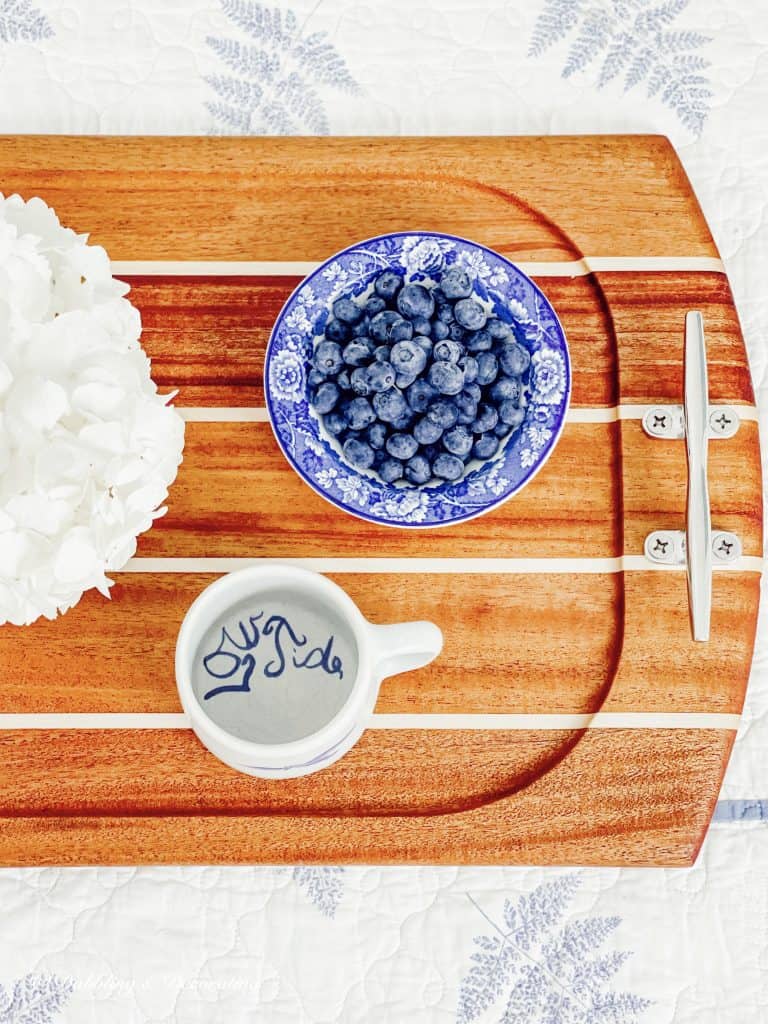 My favorite nautical serving tray can also be engraved if you like!
Perfect as gifts, company retreats, awards, housewarming, weddings, and so much more.
I can't recommend these beautiful nautical serving trays more.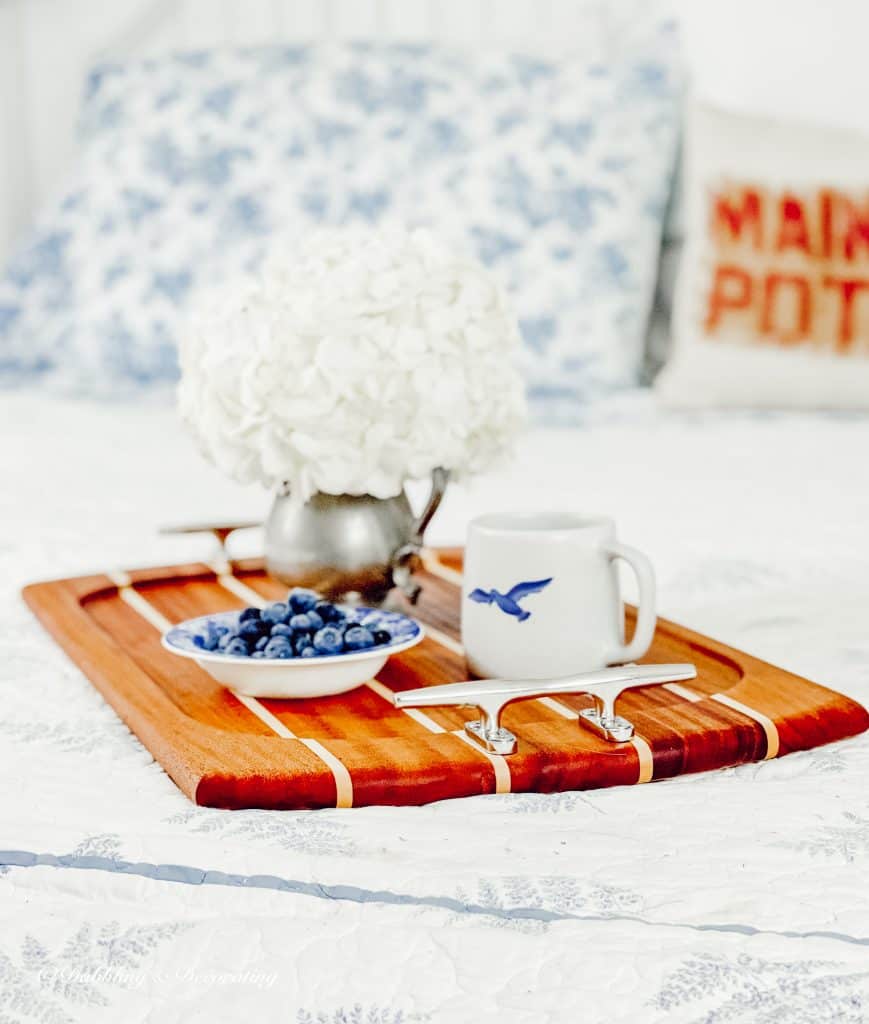 Our hydrangeas are just starting to bloom here in Maine. These hydrangeas I purchased from Trader Joe's over a week ago and still look so beautiful.
The secret? Add hot water to them every morning and clip the stems every 3-4 days or so.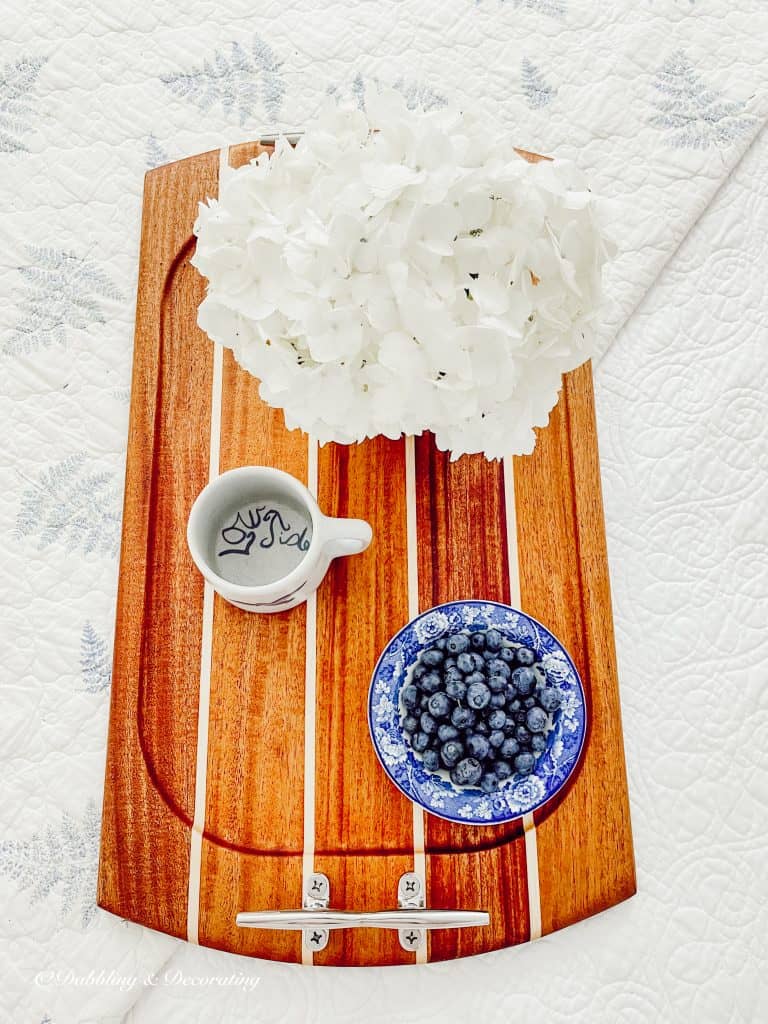 My friend, Rachel over at The Ponds Farmhouse shares The Best Ideas for a Creative Charcuterie Board.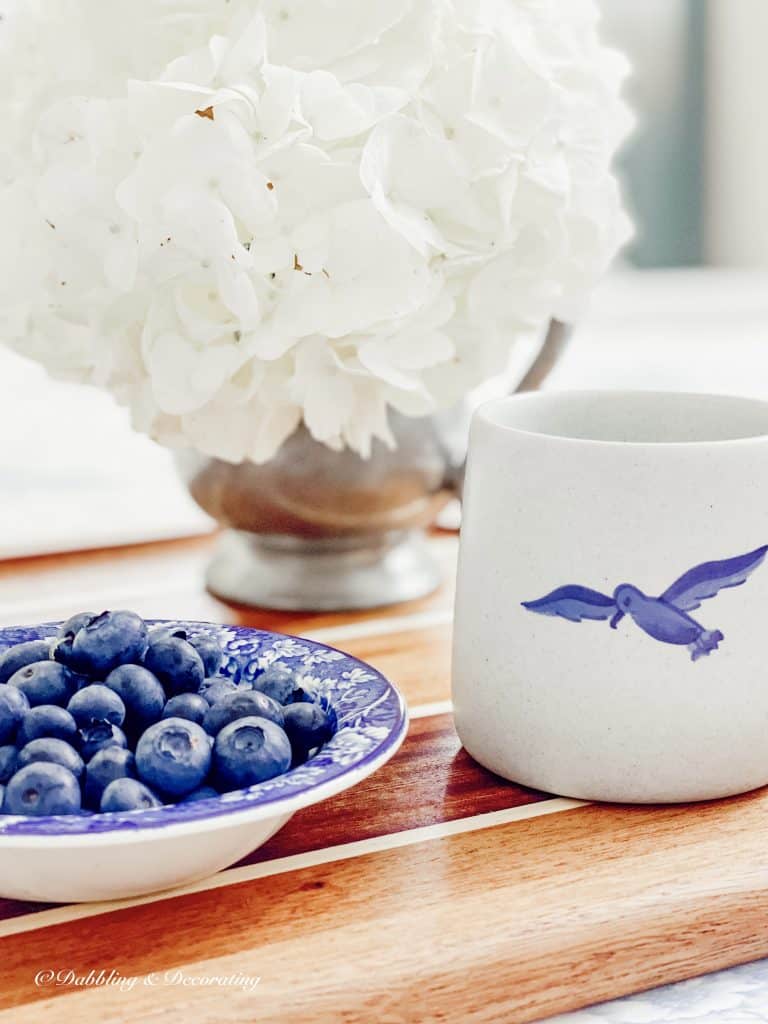 You may also enjoy the post, Coastal Bedding Ideas For Your Beach House.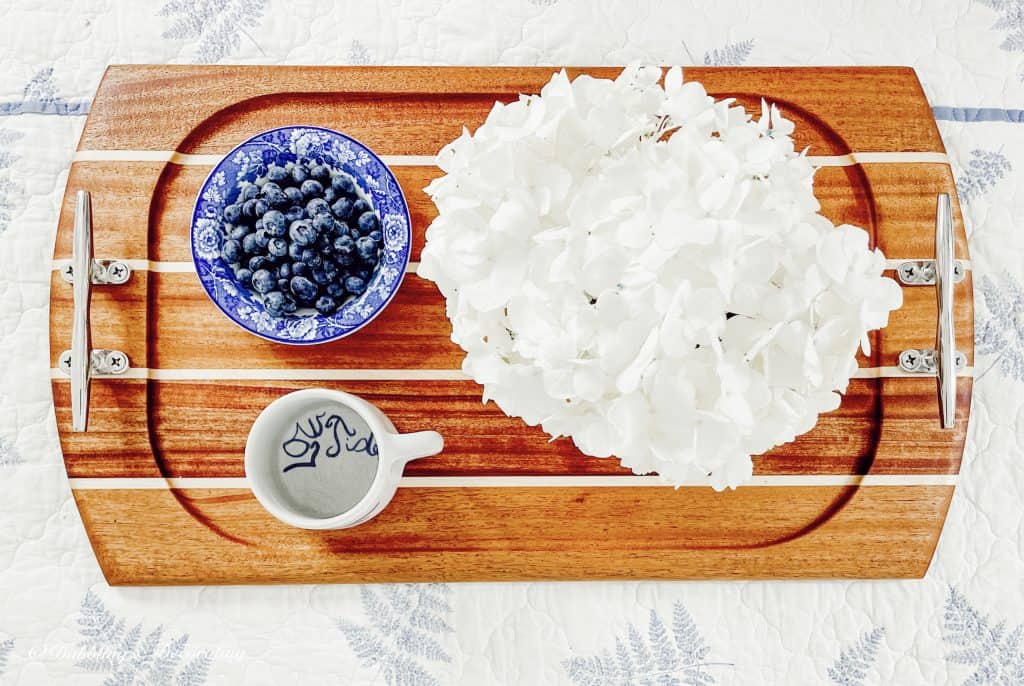 I'm so glad you dropped by, and if you are new to my blog, welcome! I hope you enjoyed your visit with us here today at our Home in Coastal Maine.
Be sure to also check out our Home in Vermont too, where we spend winters enjoying the coziness of home in the Green Mountains of Vermont.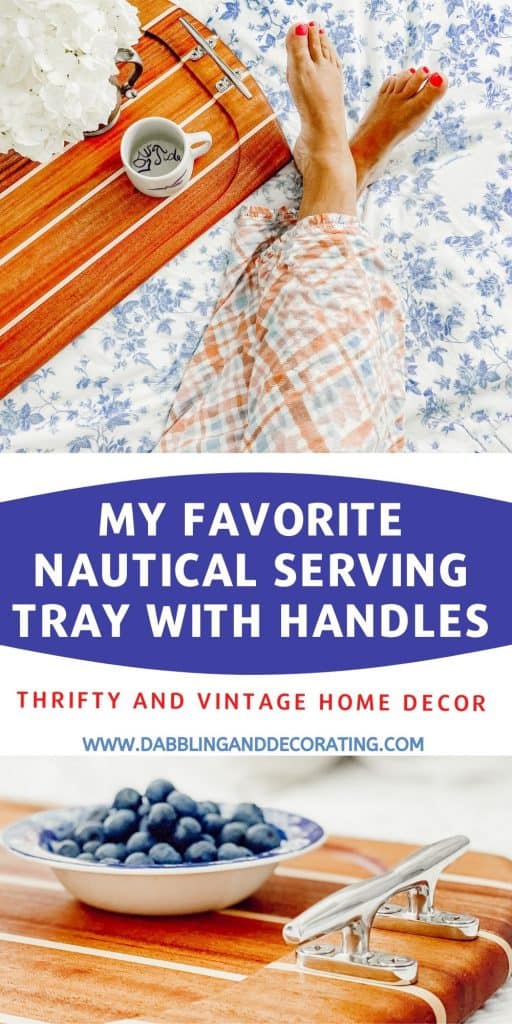 I've created the above custom pin just for this post! Hearing from you makes my day and your comments mean so much to me! Please join me over on Instagram & Pinterest to see more!