If you are looking for coastal bedding ideas for your beach house, you've come to the right place! Get the skinny on these 10+ classic, nautical, cozy, and vintage bedding ideas.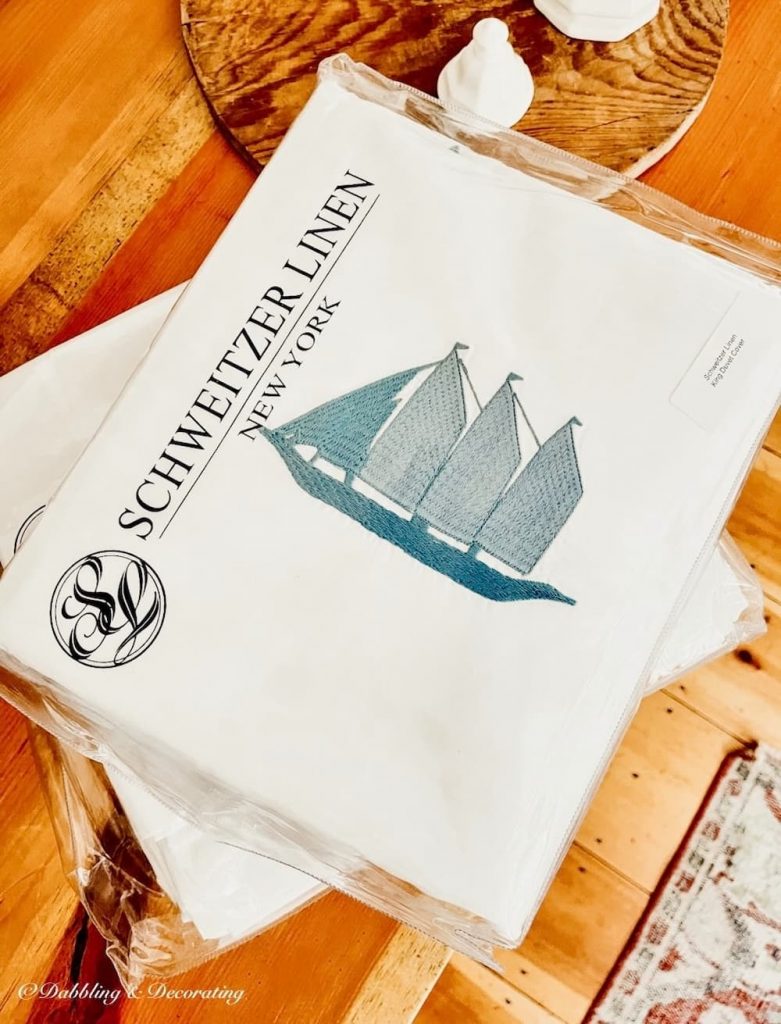 Two of my favorite bedroom styles to decorate a beach house with are:
Classic or Traditional Coastal Bedroom Style

The classic coastal style aims for a clean and sophisticated feel. Sailboats, blues, whites, stripes, seersucker, whales, seagulls, buoys, hydrangeas, and lobsters, are just a sampling.

The Coastal Grandmother Bedroom Style

A newly coined term referencing the likes of an elegant older woman who leads a slow and relaxed life on the coast. What does this have to do with bedding and decor? Well, a lot actually! Think vintage quilts, old tennis racquets, coastal lamps, antiques, cozy pillows, thrifted curtains, cozy bathrobes, slippers, breakfast in bed, and rustic attic bedrooms with old summer fans humming away…
*When I refer to the term "beach house" I am referring to any dwelling near a body of water or simply dreaming of being near the water. The ocean, lake, river, pond, etc. Not necessarily a house on the beach.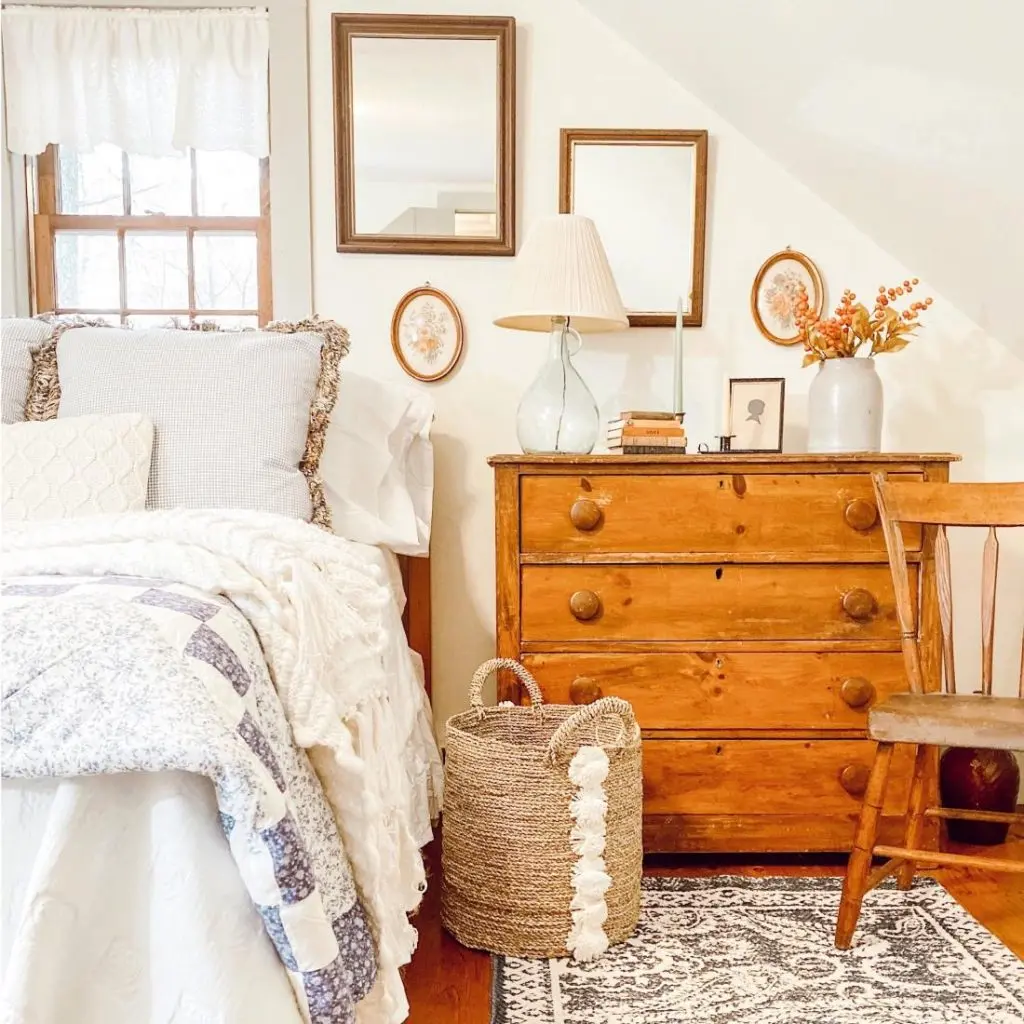 Let's start with the "Classic Coastal" style.
This post may contain affiliate links which won't change your price but will share some commission."
Classic Coastal Bedding
My go-to for classic or traditional coastal bedding favorites is Schweitzer Linen.
The Windward Collection is what I recently chose for our master bedroom here at our home in Coastal Maine.

Its hand-embroidered blue sailboats paired with the cozy comfort of lavish 600 thread count Egyptian cotton sateen will create a sleepers paradise in any beach house.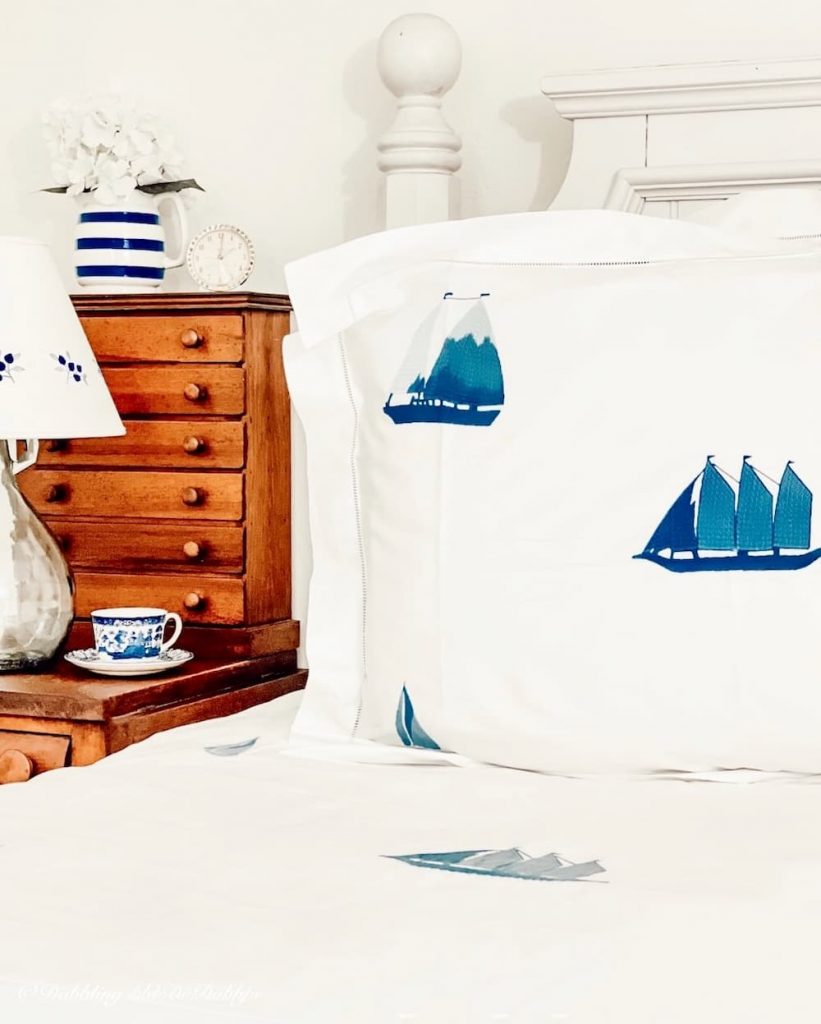 Schweitzer Linen is known for its luxurious bedding, and I couldn't recommend them more for classic and traditional bedding options. You will be very impressed, I promise!
You may also enjoy A Bernese Mountain Dog & The Gift of a Whale post.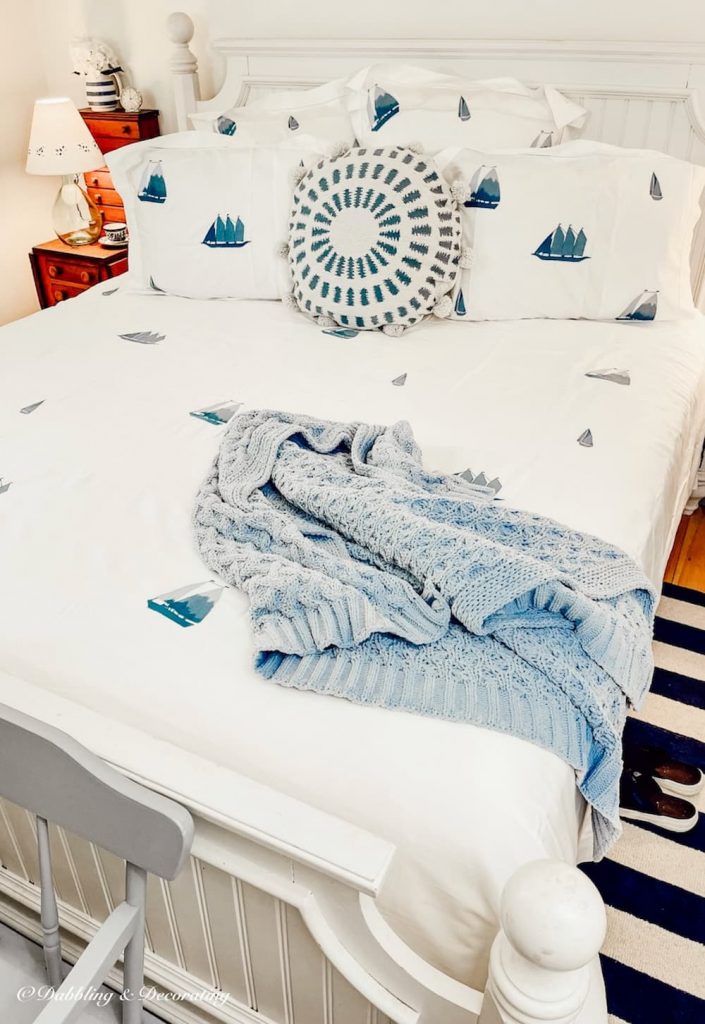 Except for sale or clearance items.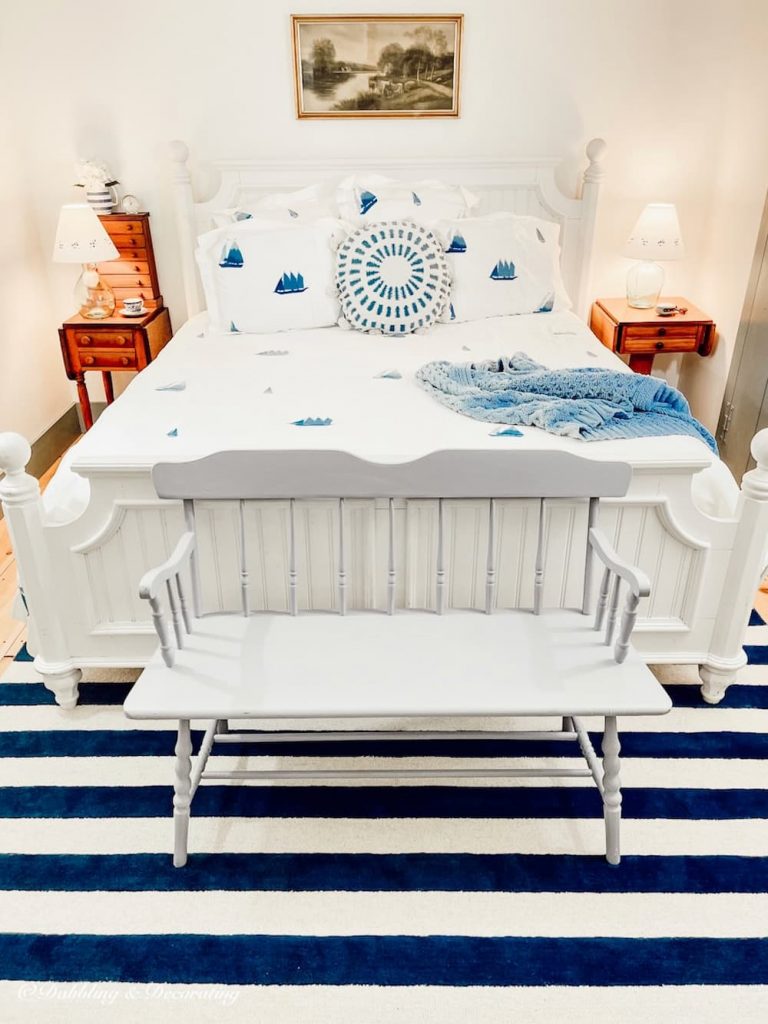 SHOP MASTER BEDROOM

Schweitzer Linen | Portland
This classic blue and white striped seersucker bedding, oh my gosh! We enjoyed this bedding so much in our guest bedroom. This bedding is so supple, yet sturdy not showing off one wrinkle! And it's shrink resistant!
You just can't get more coastal than with a long-time favorite like Seersucker!

See more of this guest bedroom dressed with seersucker bedding in the post, Coastal Bedroom with Dreamy Seersucker Bedding.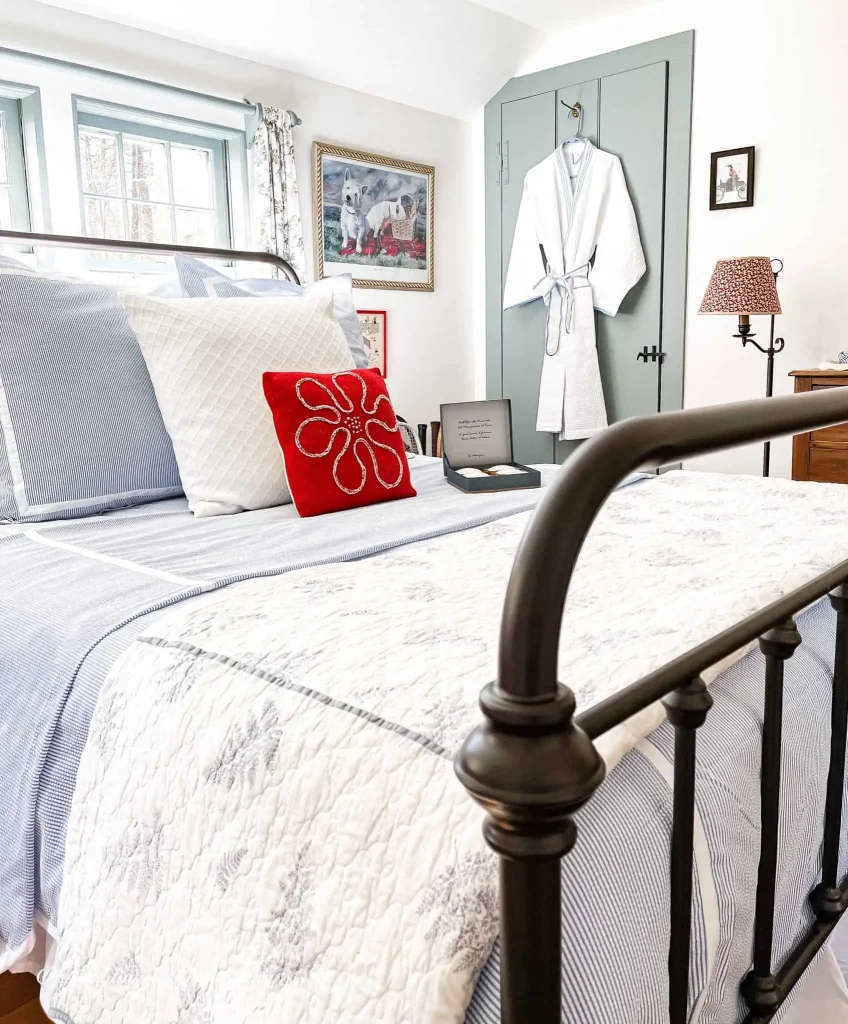 And most recently this same Seersucker bedding in our attic guest bedroom in the post, Repurposed Oak Dresser with Mirror Quaint in the Attic.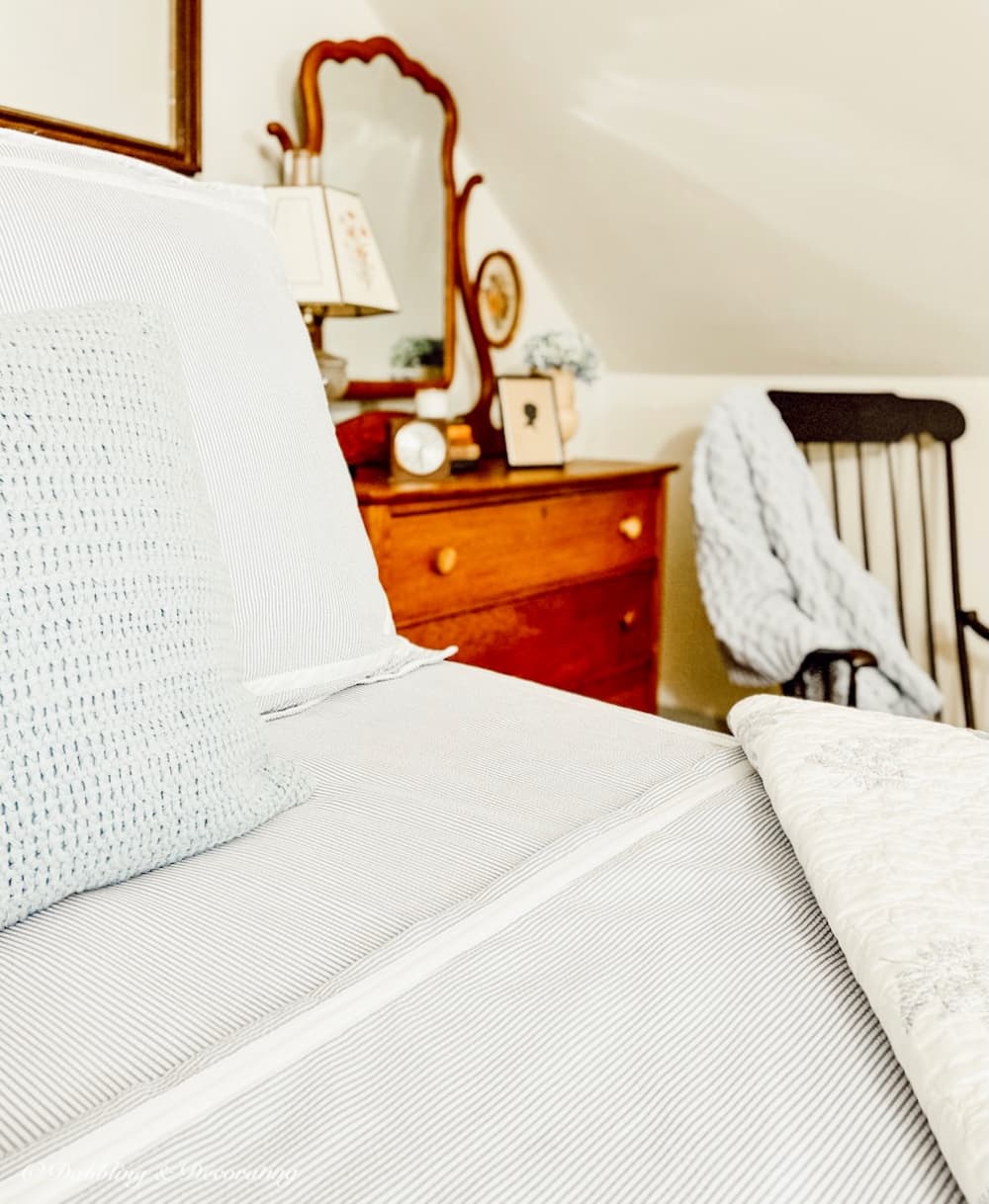 You may also enjoy seeing Schweitzer Linen's Fiore collection displayed in our guest bedroom in Vermont, in the post How to Create an Inviting Guest Bedroom.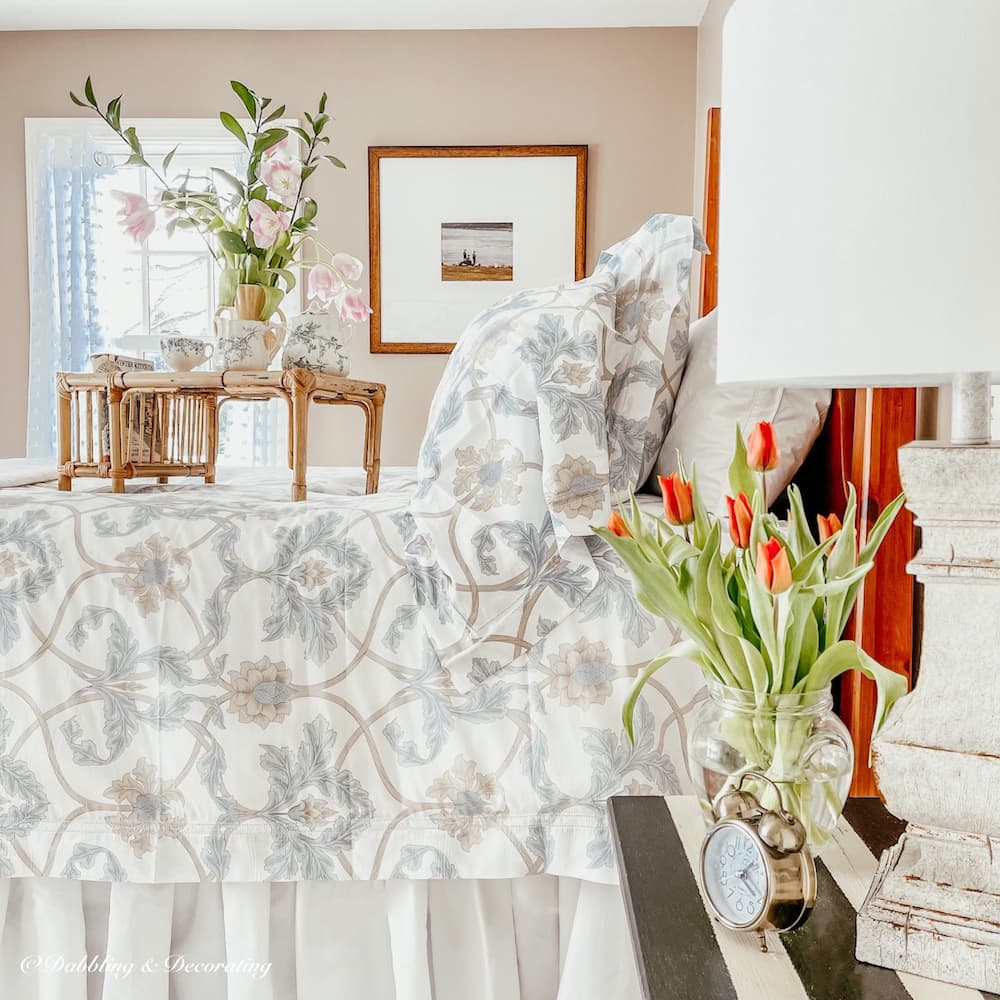 If you like stiff clothesline sheets, we also love the Clothes Line Sheet sets available at the Vermont Country Store.
And check out this gorgeous Nautical Serving Tray in the post, My Favorite Nautical Serving Tray with Handles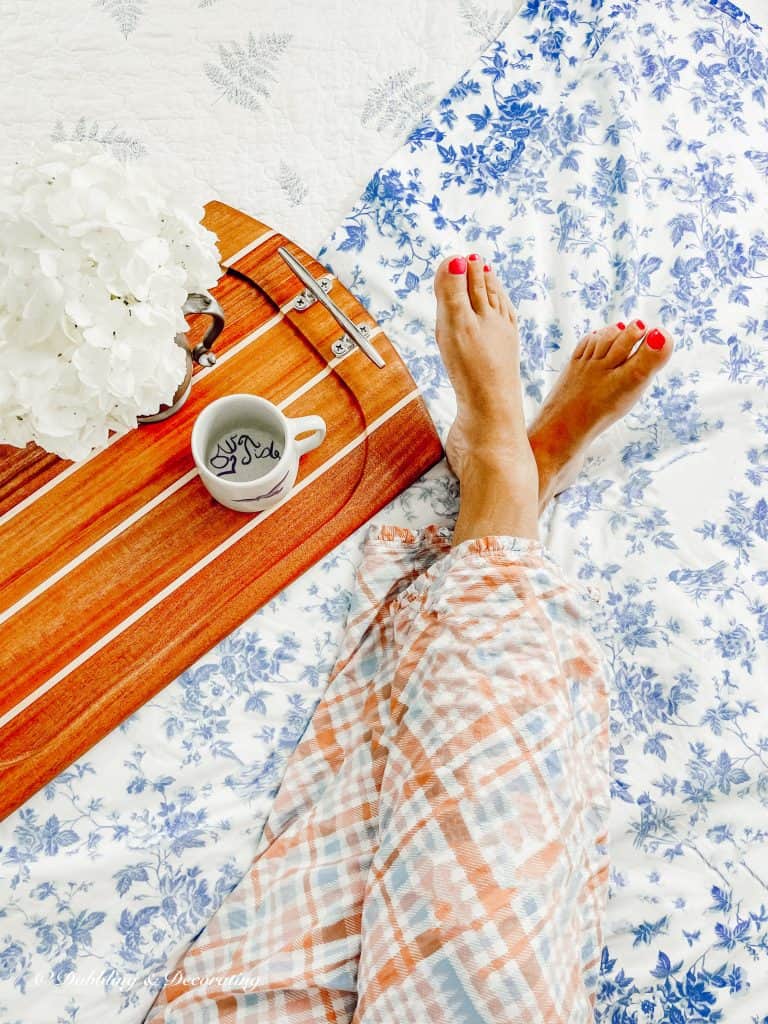 Coastal Grandmother Bedding
What makes the Coastal Grandmother style one of my favorites is its nod to comfortability, vintage, and that cherished old-fashioned look. A spin on the beloved classic or traditional style that tends to be a bit more refined.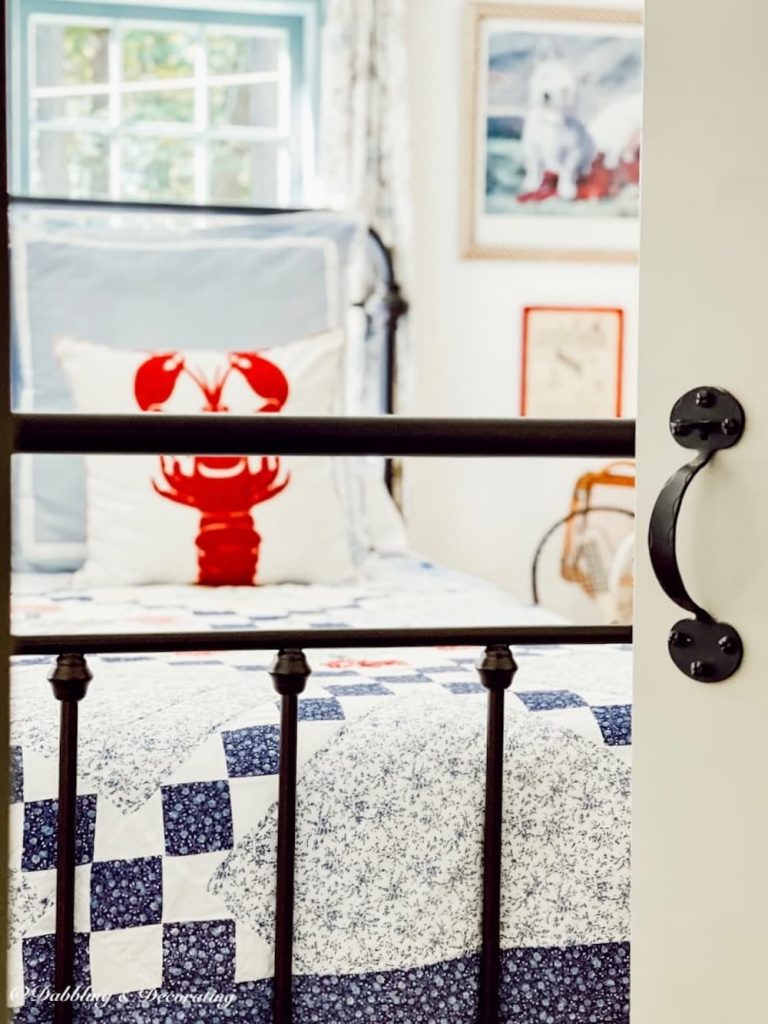 See more of this small guest "Coastal Grandmother" bedroom in the post, Small Cottage Guest Bedroom, Vintage and Delightful.
Hampton Court Bedding
This summer I'm introducing the Hampton Court collection into our guest bedroom, also by Schweitzer Linen. I'm going with all-white luxurious bedding and this bedding fits the bill beautifully!
Crisp and fresh for warm summer evenings.

Are You Enjoying this Post?
Save it to your favorite Pinterest board or Bookmark it for future reference!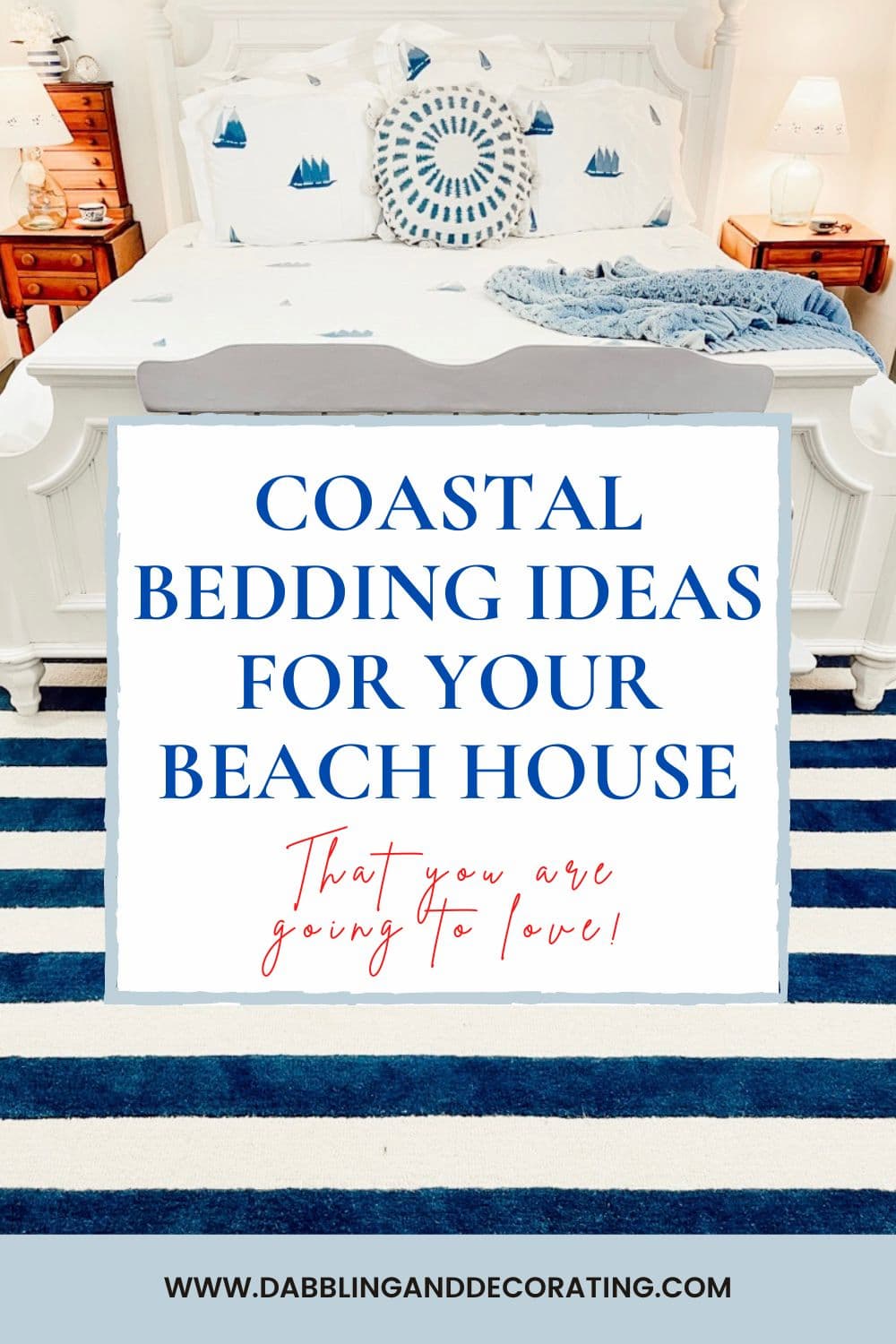 Coastal Grandmother Styling Tips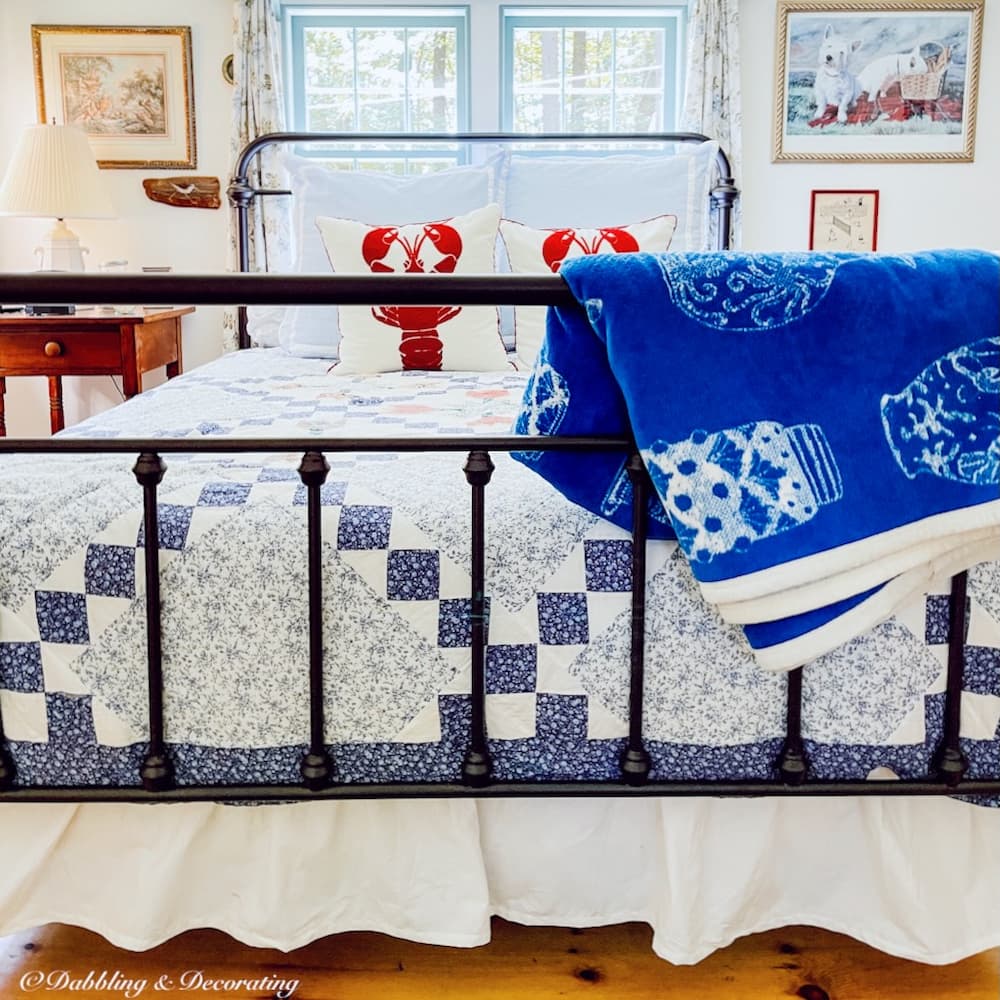 Combine the elements of the old with the new. For example, an heirloom or handmade quilt paired with today's more classic bedding styles. Check out this post, How to Fold and Display Heirloom Quilts.
Let me introduce you to the coziest blankets ever, made right here in Maine by ChappyWrap. The patterns are so "New England" and created for cozying up in front of a fire in the fireplace, hanging outside at the fire pit, a night on the beach, or at the base of any coastal bed. You are going to love them!

Collect old-fashioned items from days gone by at your local thrift shop, flea markets, antique stores, Etsy, and more. You may enjoy the post How to Vintage Shop Online and My Favorite Second-Hand Shops from Vermont to Maine.
Add an antique bedside table along with collectibles like an old alarm clock, sailing pully, coastal bottle lamp, a bowl of beach rocks or shells, hydrangeas, local travel maps, etc… Check out these posts to help get you started, Beachcombing, Blue Mussels, and an Antique Bowl and Thrifting with the Gals Like a Coastal Grandmother.
Make your own coastal glass jug lamps. "Completely Coastal" has a great post on how to do this, DIY Bottle Lamps with Lamp Kits | Coastal Beach & Nautical Bottles.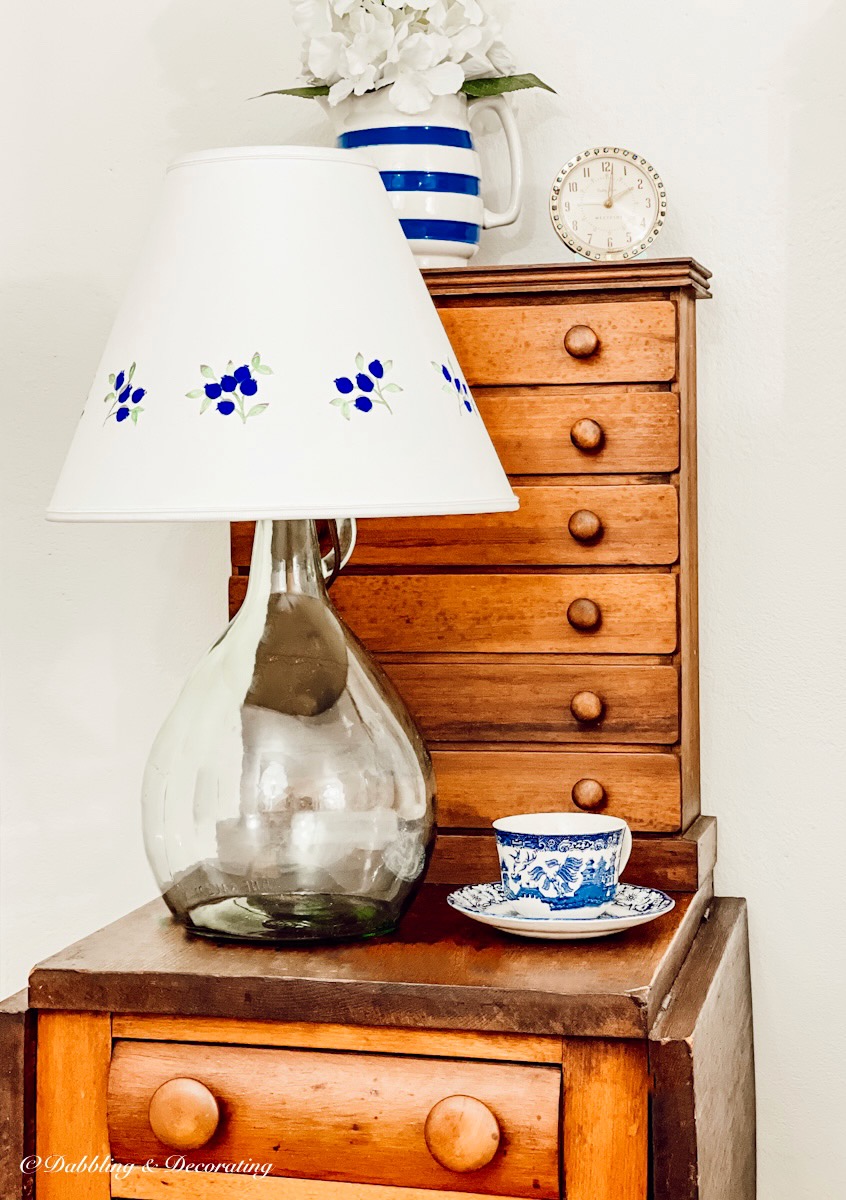 Beddy's Bedding is also a perfect fit for a coastal beach house. It zips up like a sleeping bag and fits snuggly onto any mattress. Great for those hard-to-make beds, children's rooms, attic bedrooms, and bunk beds. And for any bed, frankly that you just don't want to make.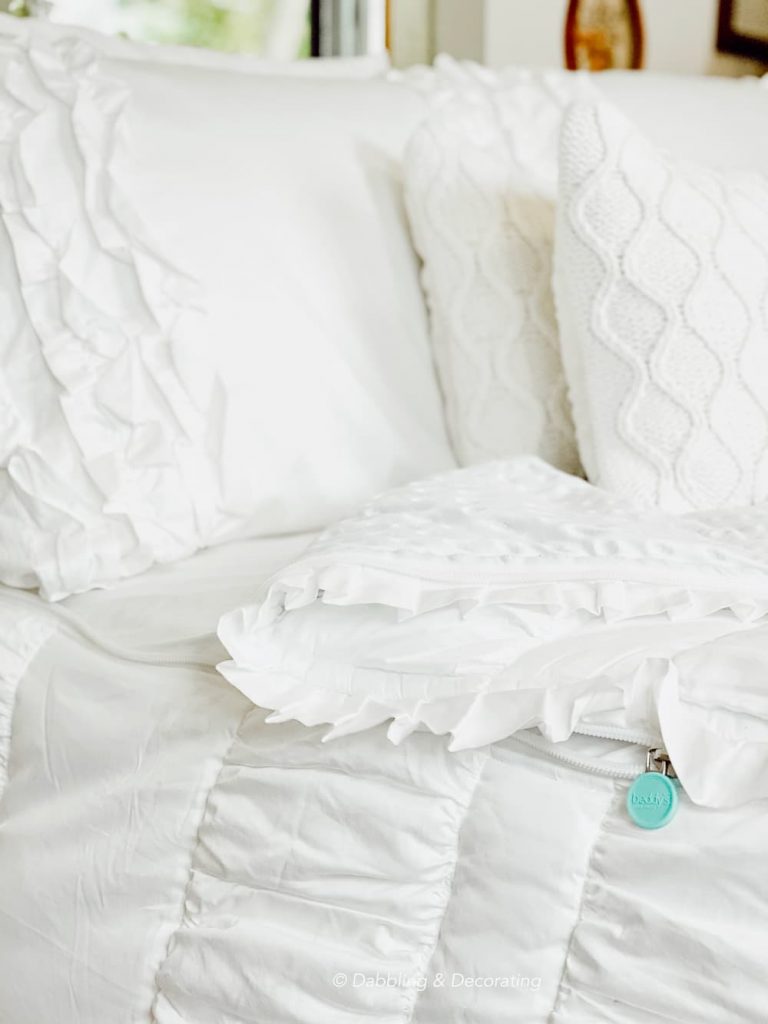 Beddy's Bedding has been our choice for our two guest bedrooms in our attic. You may see more on the post, Glamping with Beddy's Zipper Bedding.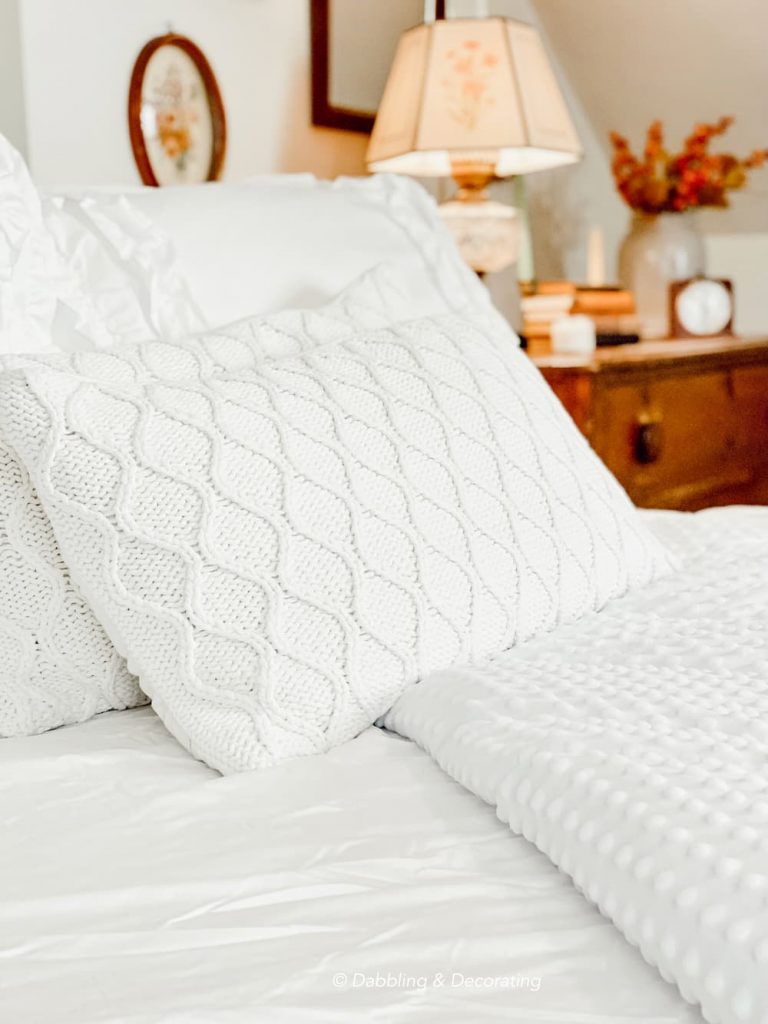 Here I added a quilt to the foot of the bed that my mother made staying within the Coastal Grandmother theme.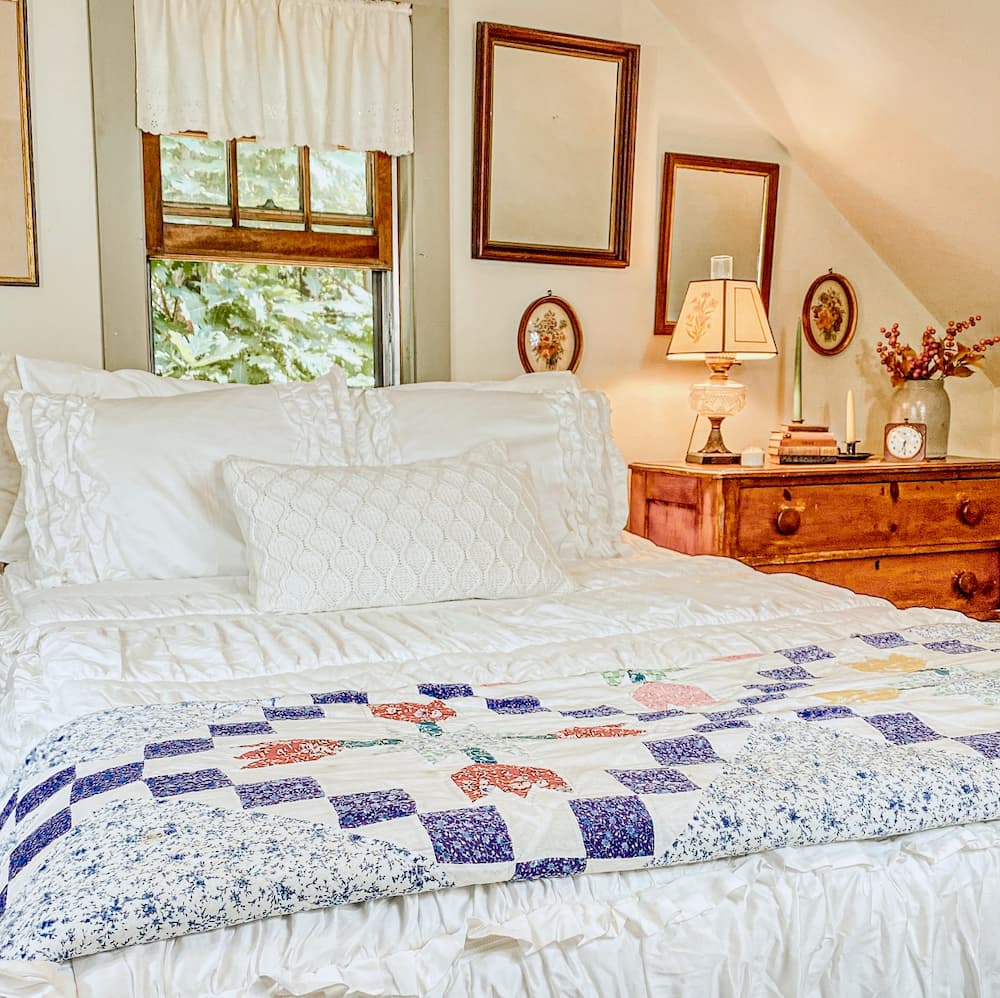 Sara Fitz Bedding
Sara Fitz is a local gal here in Maine who has the most fabulous coastal designs and is now selling her designs on a new bedding line sold through L.L.Bean.
Although I don't have a set of Sara's coastal bedding designs just yet, I did blog all about this flannel set that was part of my Vintage Ski Lodge Decor Series last winter.
How cute are these? See more in the post The Coziest Ski Lodge Bedding.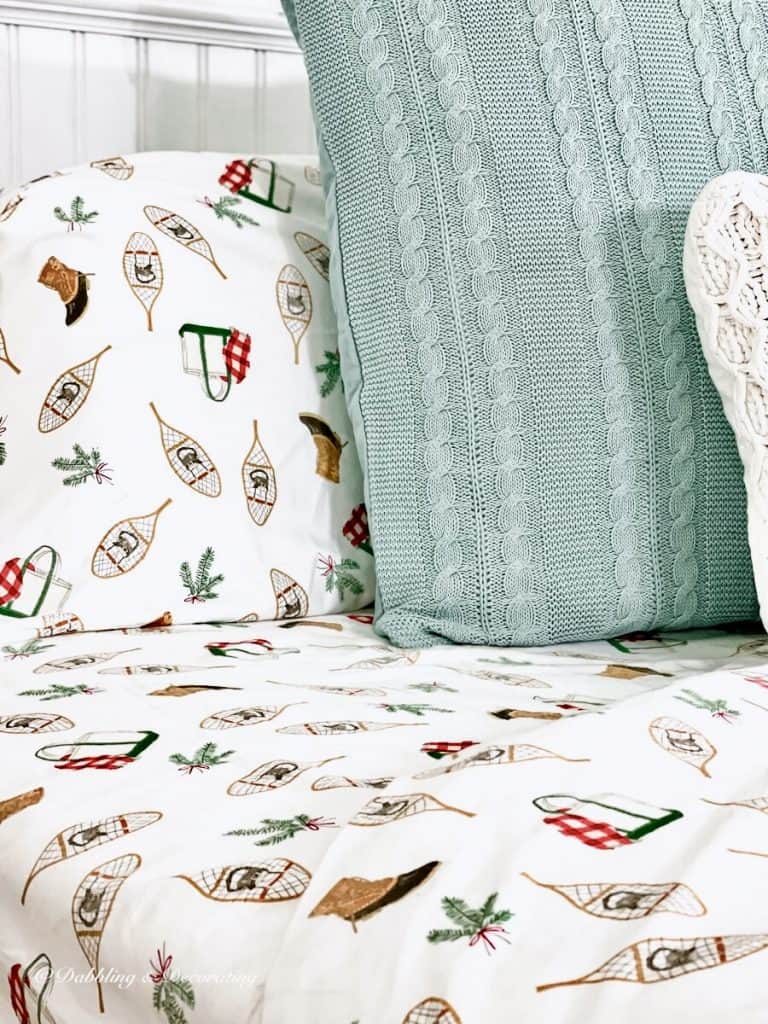 SHOP SARA FITZ BEDDING

I'm so glad you dropped by, and if you are new to my blog, welcome! I hope you enjoyed your visit with us here today at our Home in Coastal Maine.
Be sure to also check out our Home in Vermont too, where we spend winters enjoying the coziness of home in the Green Mountains of Vermont.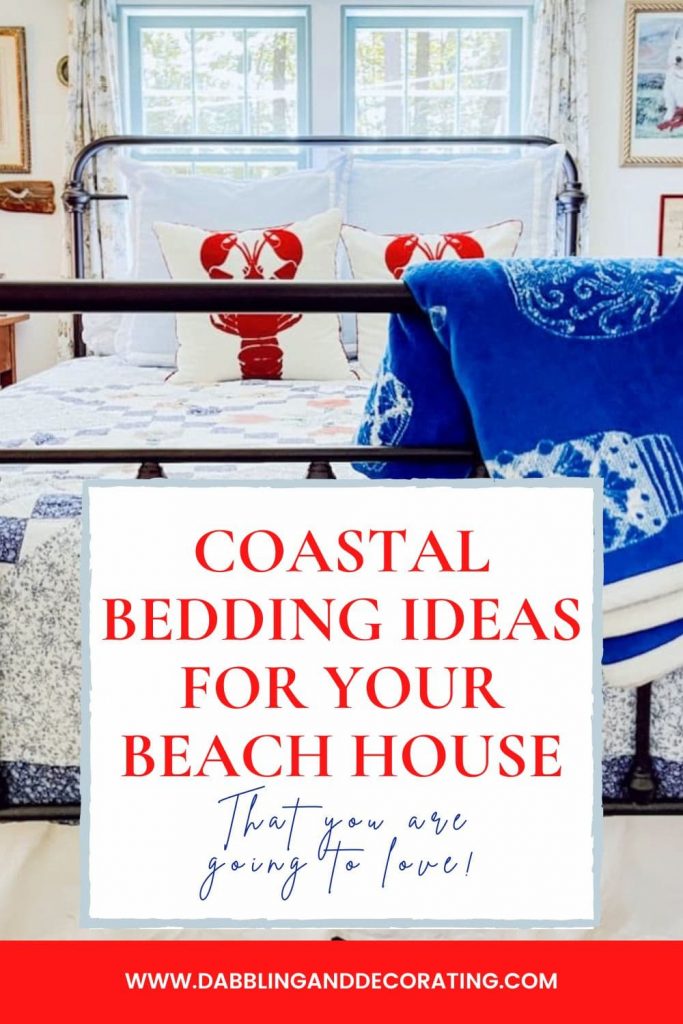 SHOP THIS POST
YOU MAY ALSO ENJOY