Friends we have three front doors on our red ranch here in Vermont. I have been trying to think of a way to make them pop against our red house with black shutters for a while now. When we first bought the house I painted them all an antique yellow and that worked for a while. Until I discovered the beautiful Nordic Blue color of Sweden.
The Nordic Blue that I chose was the C2 Inuvik Ice Eggshell
It is such a warm color for the front door against the red house and it will be beautiful in the winter months against all that white snow!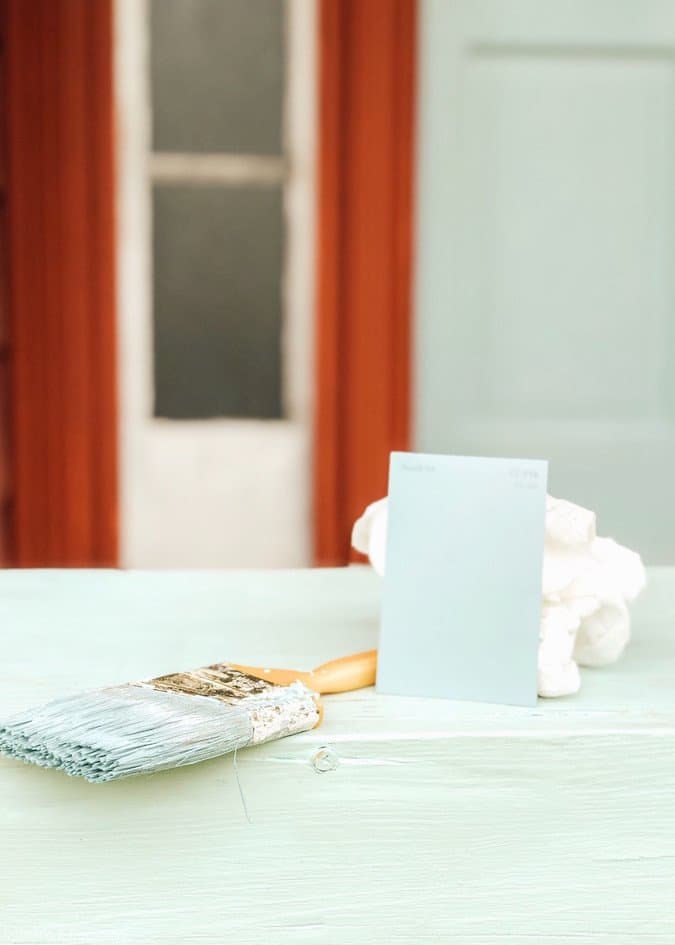 I applied two coats to each of our three front doors.  It was really an easy transformation.  I left the doors and knobs on and painted around them.  This was about a 2-hour project, max.
Full disclosure: It's been raining for about 6 weeks straight here in Vermont at the time of this post, which really made the photography a bear. But we are all friends here and I hope you will enjoy the post!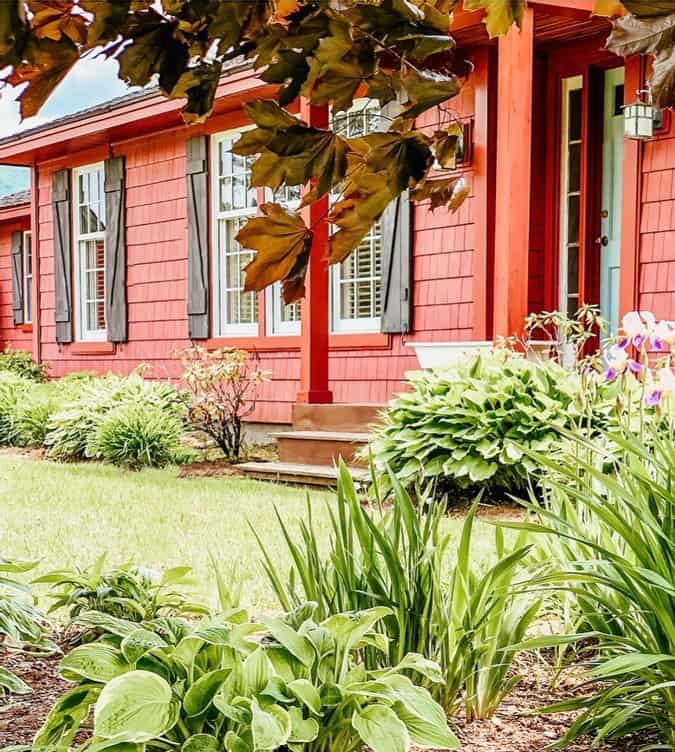 Hearts are also a big part of the Nordic style.  I found this rock wreath at a local nursery, Mettowee Nursery to hang on the front door.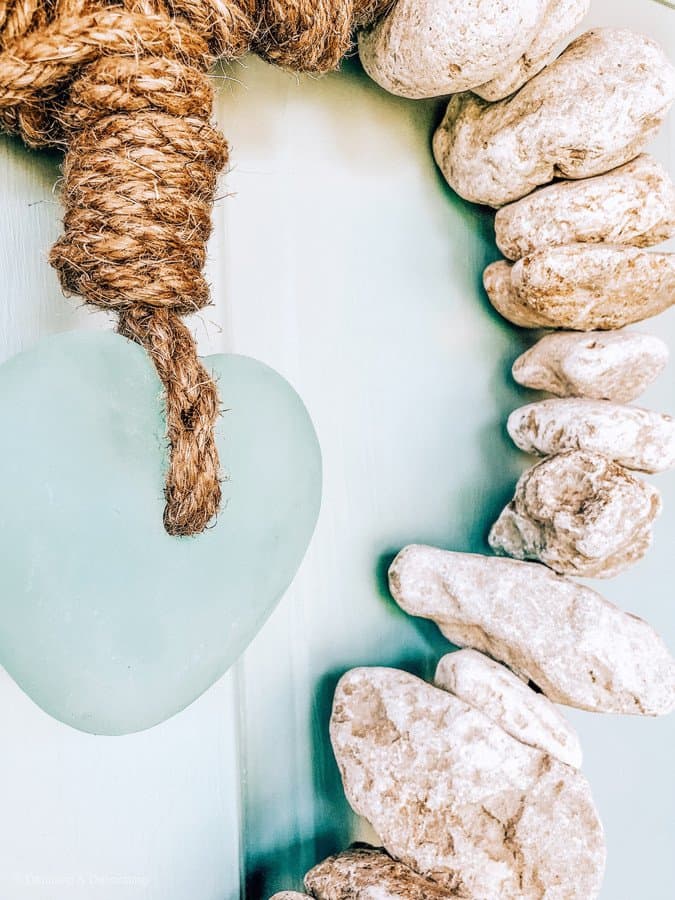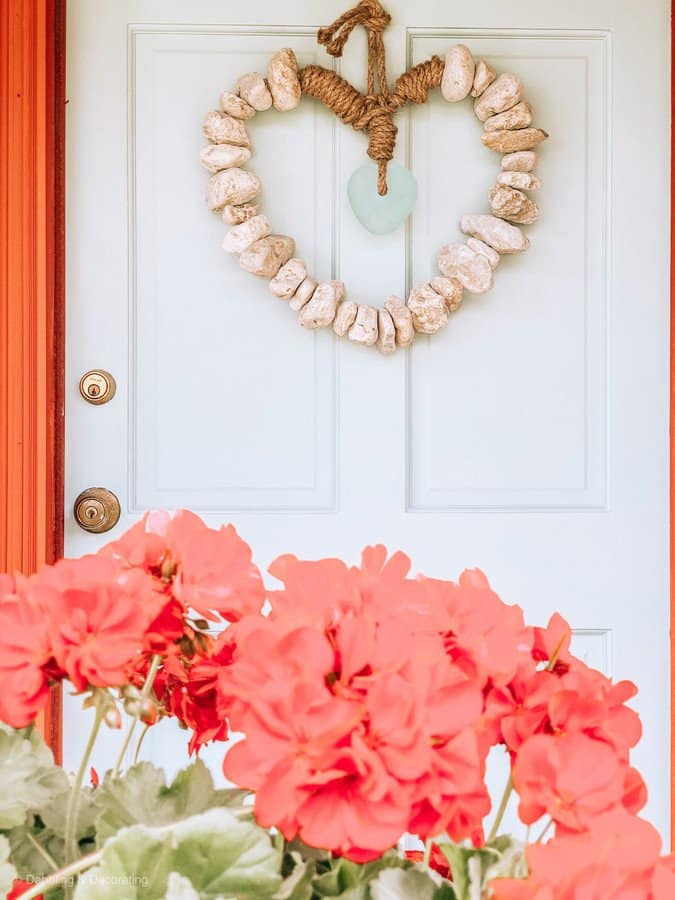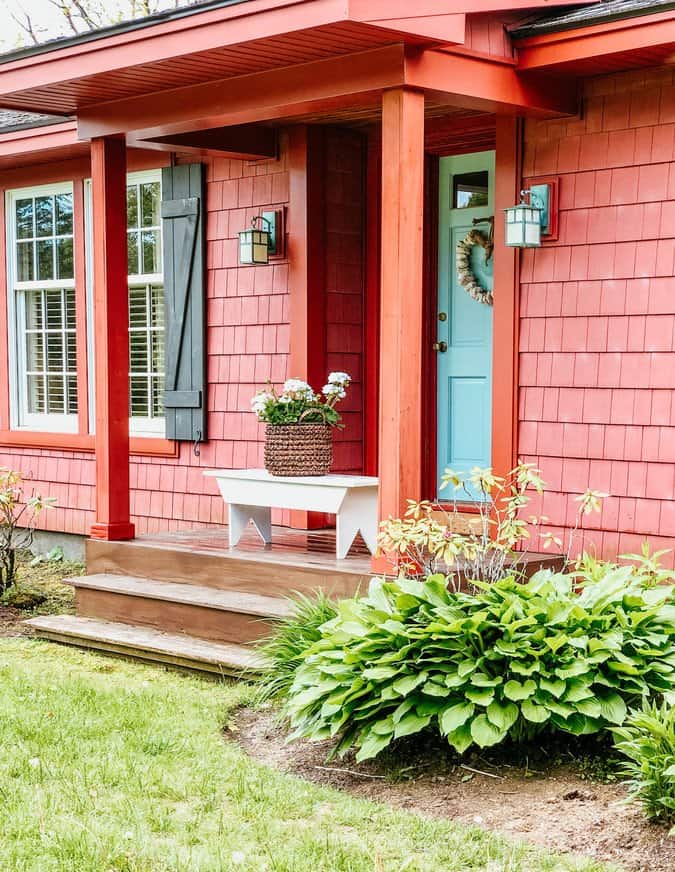 Notice the puddles on the landing?  LOL, It's been a tough spring here in Vermont this year.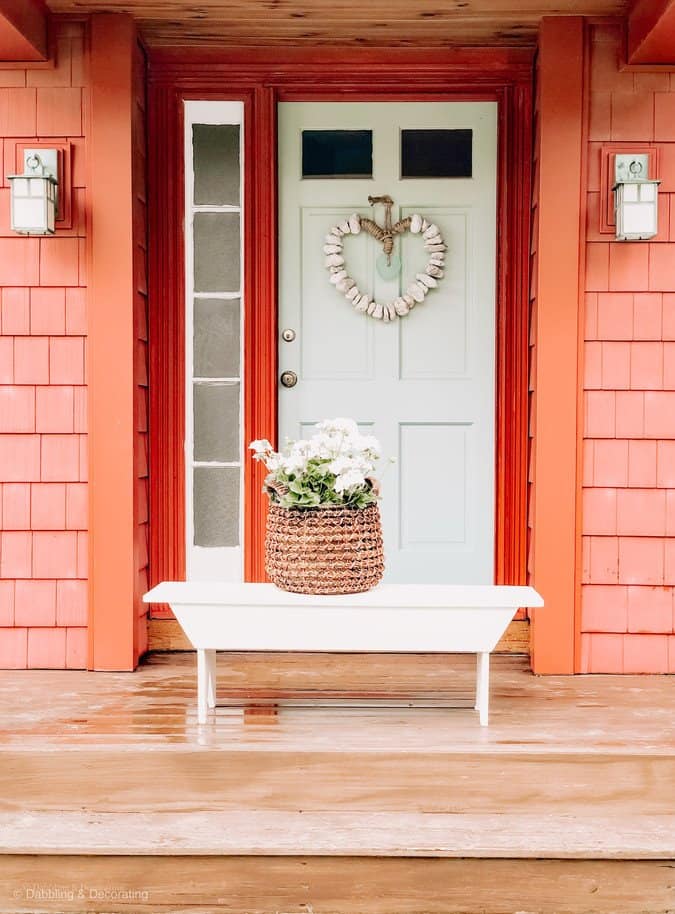 I switch up the flowers between a basket, which I luv the texture and an old terra-cotta pot that my mother gave me a few years ago, where the coloring looks so fun next to the new Nordic blue front door.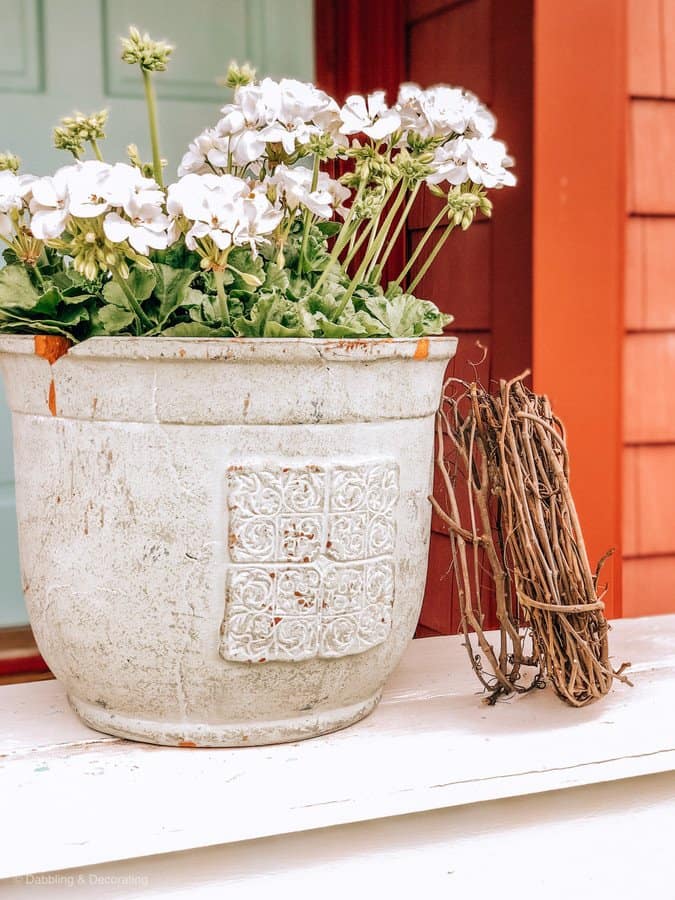 Here I added a large burlap bow to the heart stone wreath.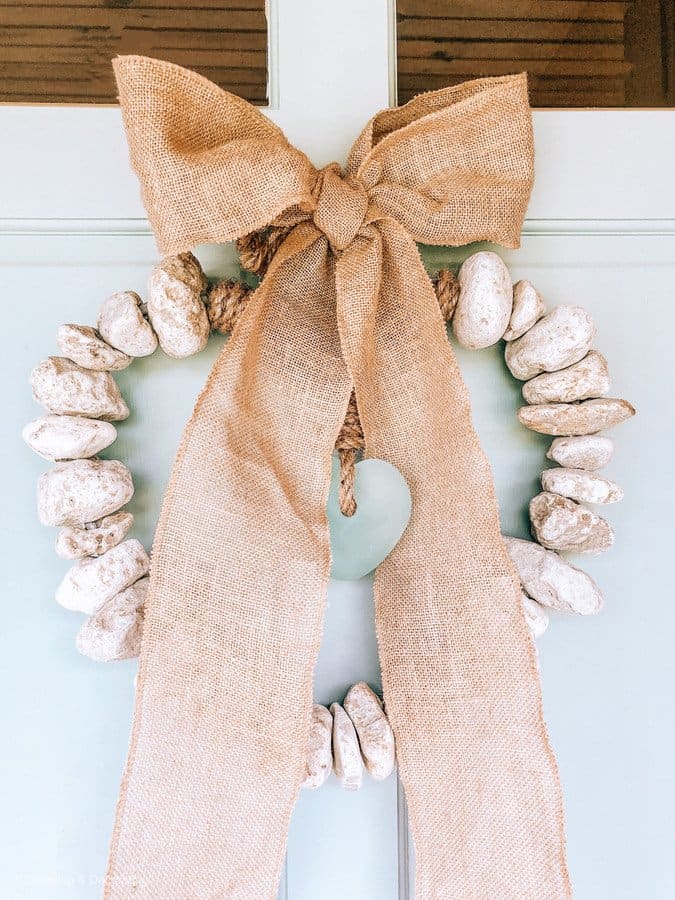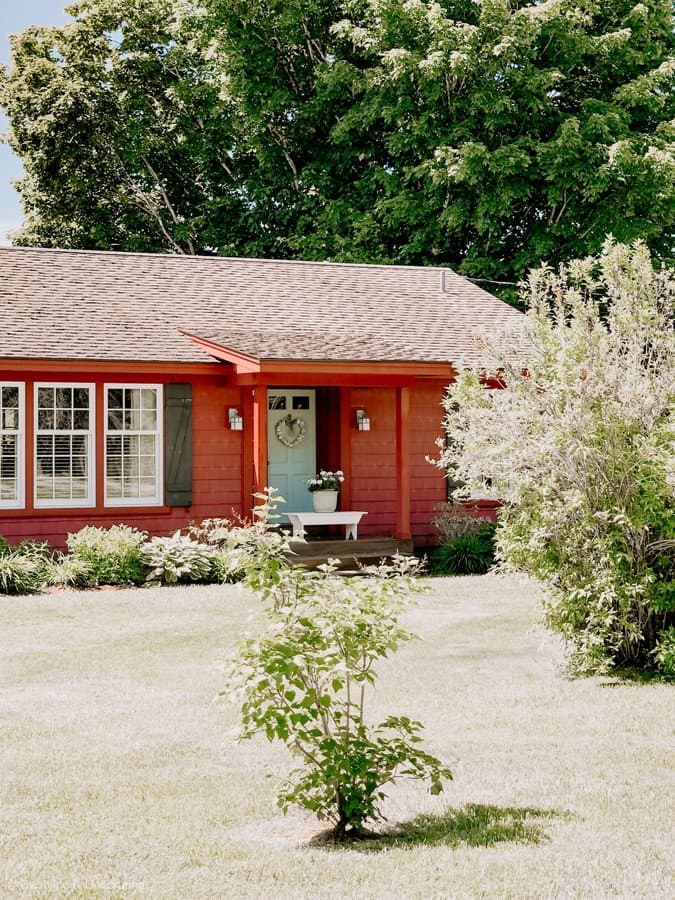 I can't wait for all the flowers to bloom around this front door.  Follow me on Instagram to see the updates to this space.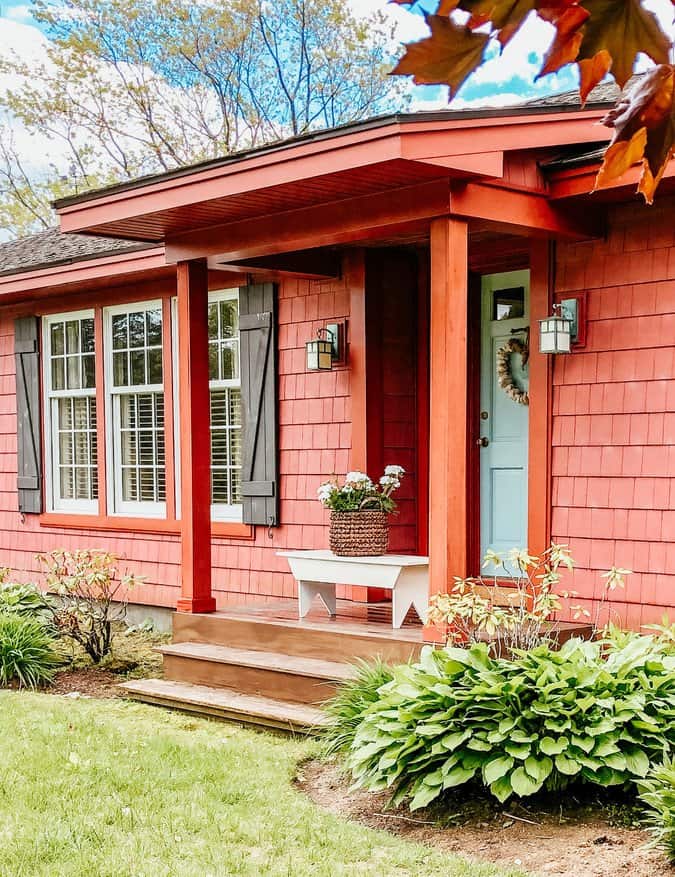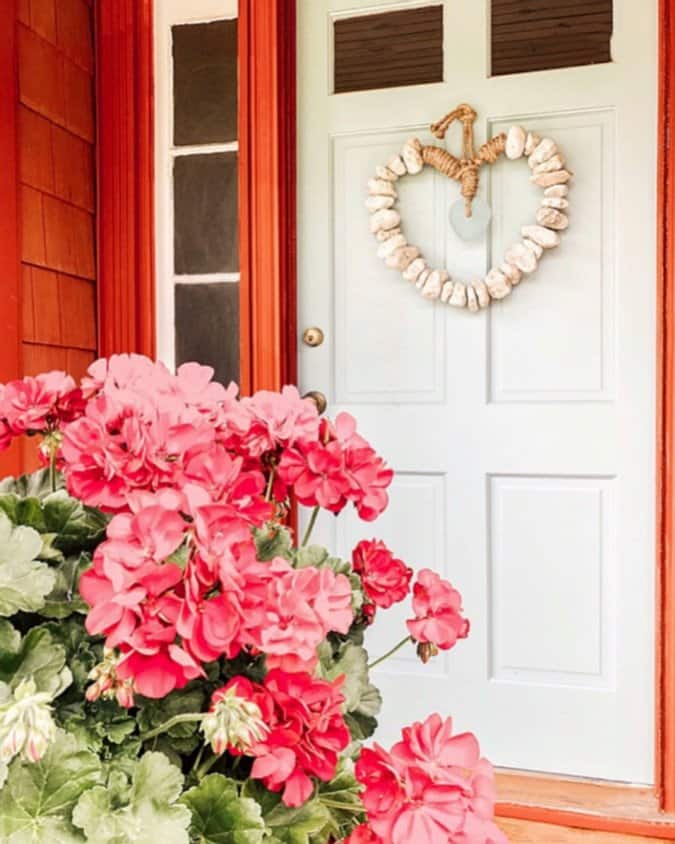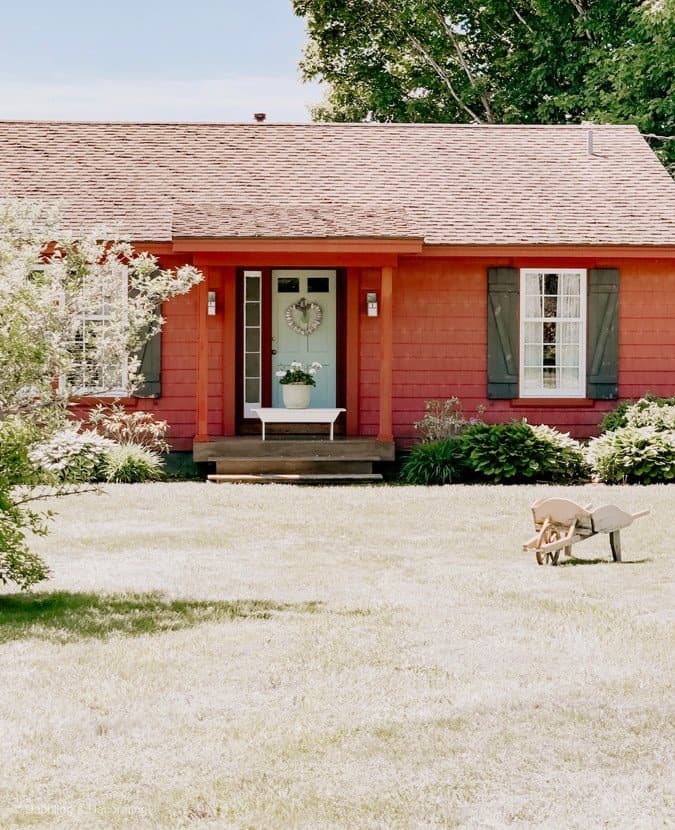 I'm so glad you dropped by today friend, and if you are new to my blog, welcome! I hope you enjoyed your visit with us here today at our home in Vermont.
Please join me as a regular here at Dabbling & Decorating by signing up for my newsletter below and never miss an update!
Pin It!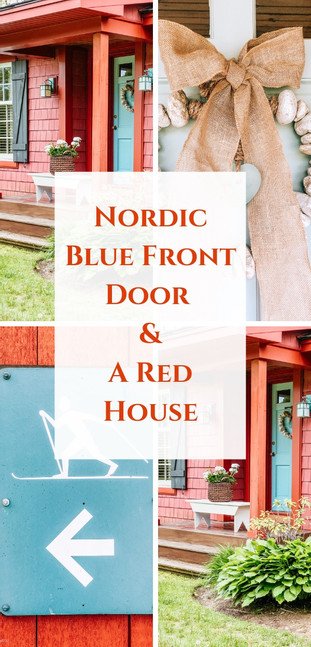 I've created the above custom pin just for this post!  Hearing from you makes my day and your comments mean so much to me! Please join me over on Instagram & Pinterest to see more!