I love sharing vintage finds with you guys so much! This vintage card catalog I found in my parent's garage where my father was storing a bunch of tools, nails, coins, etc… It's a piece that he actually made many, many years ago. However, it was definitely in need of repurposing.
I loved the character of it, and my thought was to refinish it, so it would fit on a console table in our living area. I couldn't decide between painting or staining it. Therefore, I began with sanding it all down, which definitely brightened it up.
The handles and nameplates are permanently installed and therefore not easily removed to either sand or paint. That's when I decided I would stain it vs. paint it, and if I didn't like the outcome, I could always tackle painting it and removing the vintage nameplates later.
Here is the vintage card catalog after sanding.
The sides were made out of plywood, unfortunately, and I also needed to add a back piece, as it was wide open in the back. I really loved the rustic look and didn't want to lose that charm!
I added a simple pine board on the back and decided to leave the plywood on the sides as is.
I also added 4 6″ Hairpin Legs that I found on Amazon.
It definitely kept its rustic charm.
I used regular 8 X 10 white paper and printed out numbers for each brass slot that was already installed on the piece. The numbers are sized at 25 points and I printed them in bold and cut them to size. So simple!
I decided to stain the vintage card catalog with Minwax PolyShades Mission Oak Satin 385 and a rag that I already had in my workshop.
Decorated with some personal vintage decor and of course flowers and a candle.
Since my father originally made it, I added a photo of him and me skiing when I was only about 4 years old.
Pin these ideas for later!
Check out this card catalog decorated today in our sunroom for spring.
I'm really happy with how it turned out and my husband thinks it looks like a home decor piece you could purchase from Restoration Hardware!  How about that??
If you liked this post you may also enjoy this Antique Blue Hutch Makeover.
If you are new to my blog, welcome! I'm so glad you came to visit us in the Green Mountains of Vermont today. I hope you will become a regular here at Dabbling & Decorating! Sign up below and never miss an update!
BE SURE TO SAVE THIS "VINTAGE CARD CATALOG REPURPOSED" POST TO YOUR FAVORITE PINTEREST BOARD!
I've created the above custom pin just for this post! Hearing from you makes my day and your comments mean so much to me! Please join me over on Instagram & Pinterest to see more!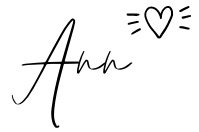 YOU MAY ALSO LIKE