I'm so thrilled to be joining the ladies of Friends Who Inspire on Instagram in sharing our DIY Summer Backyard Picnics.  Do you enjoy eating outdoors in the summer and maybe looking for some fun backyard picnic ideas?  Then this post is for you!  And be sure to stop over on Instagram too to check out all the other inspiring DIY Picnic Ideas at #fwiinspires!
If you have been following along with Dabbling & Decorating then you are already familiar with this first DIY, which is our Outdoor Pallet Coffee Table made out of old pallets, and it's just perfect for a small backyard picnic table too!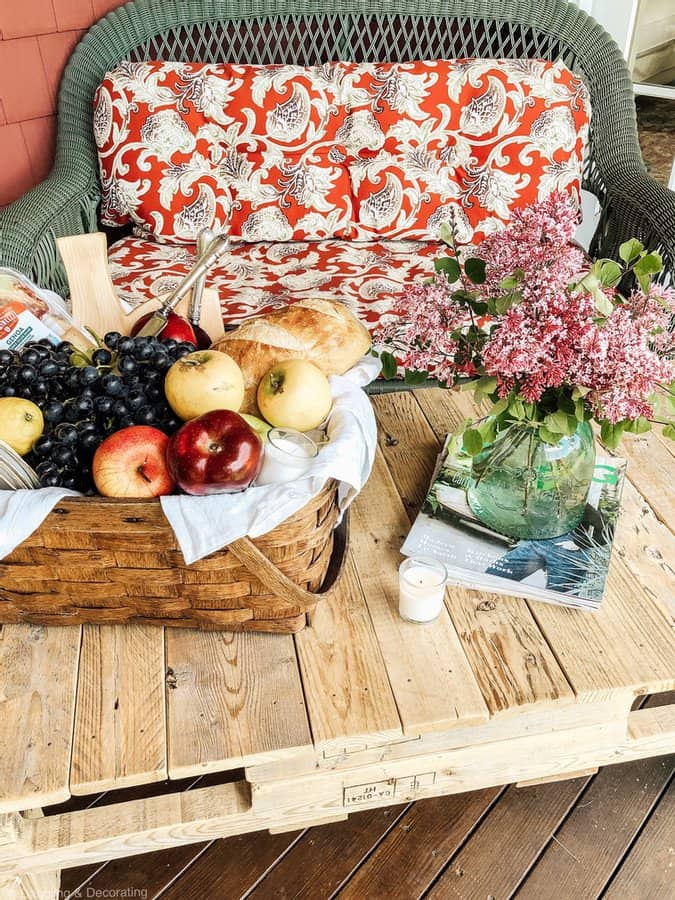 You may find the plans and tutorials for this DIY Mobile Pallet Table here.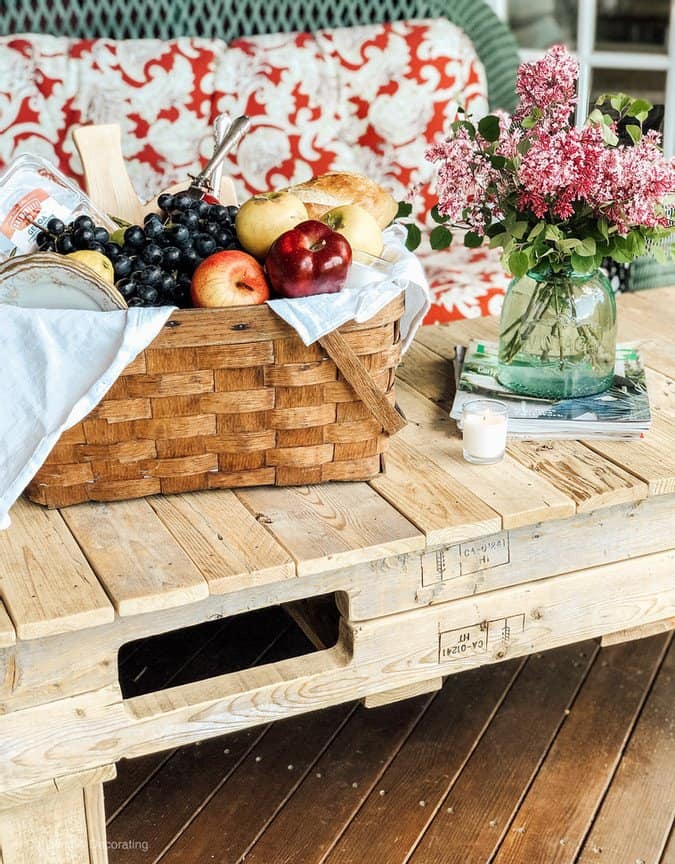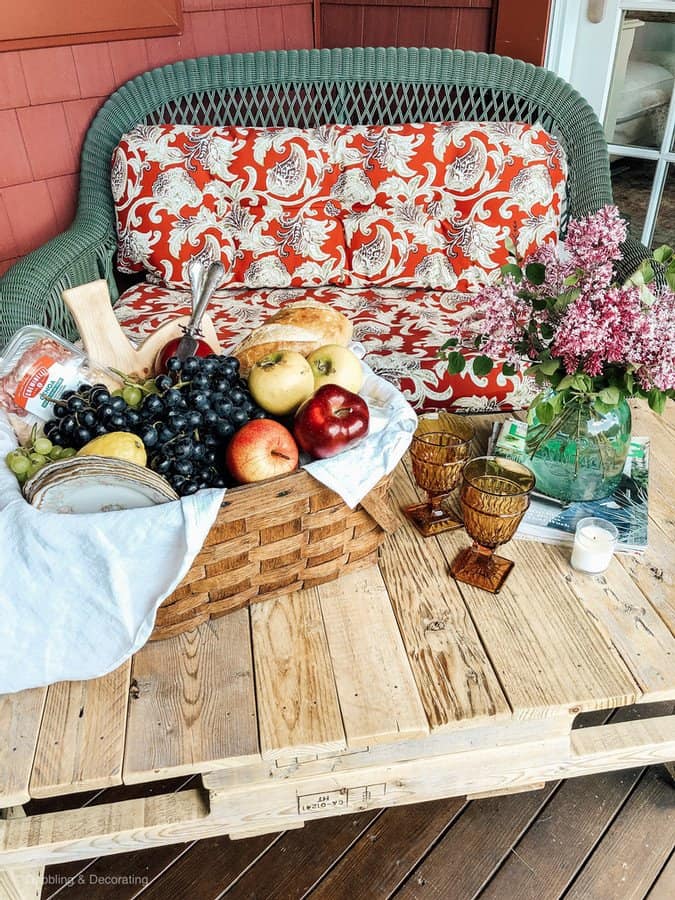 A vintage picnic basket is always so fun and adds a bit of vintage charm too for a backyard picnic.
Here in Vermont we always have some kind of candle flames going to ward off any flying critters that try to eat us or our food!  These little candles I found at our local supermarket, with a lavender oil scent to accompany our porch picnic.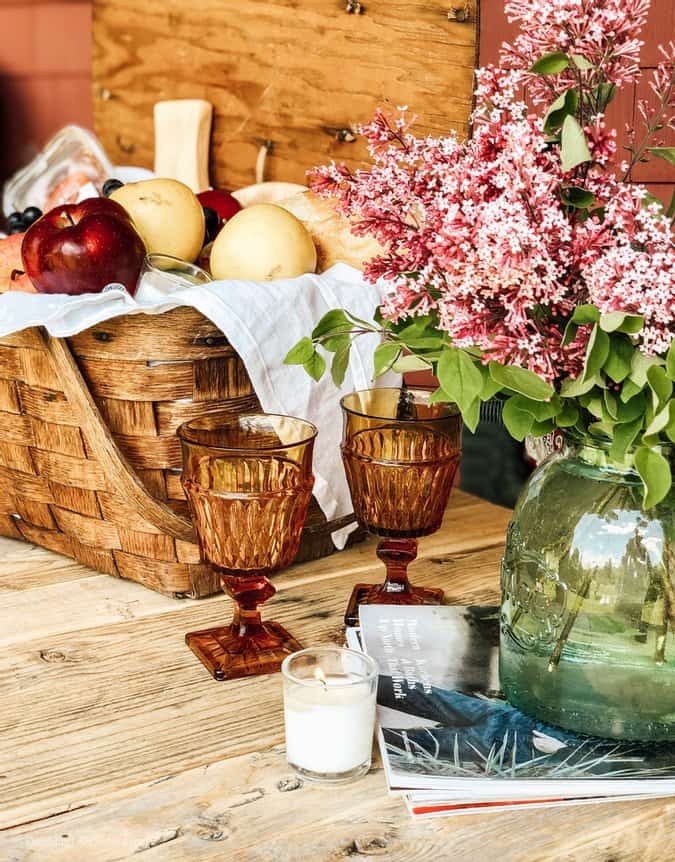 The second DIY that I want to share with you, is a really easy one and something you can also make for your guests or as a hostess gift. It's really a lot easier than one would suspect.
A DIY Homemade Bread Board!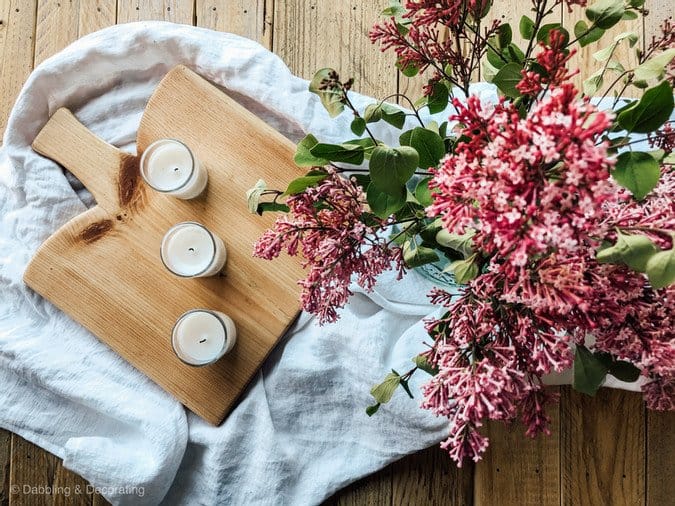 I made this one out of scrap wood that we had in our garage.  And I used Carrington Coconut Oil to seal it with.   I found this simple idea at Tidbits who also provides 10 different free printable patterns, complete with instructions.  What a fun DIY for a picnic!!
Simply print and cut out any pattern of your choice, trace it onto the wood, and then cut and sand the board.  Then be sure to seal it with food-safe oil.  I just loved how easy this was to make.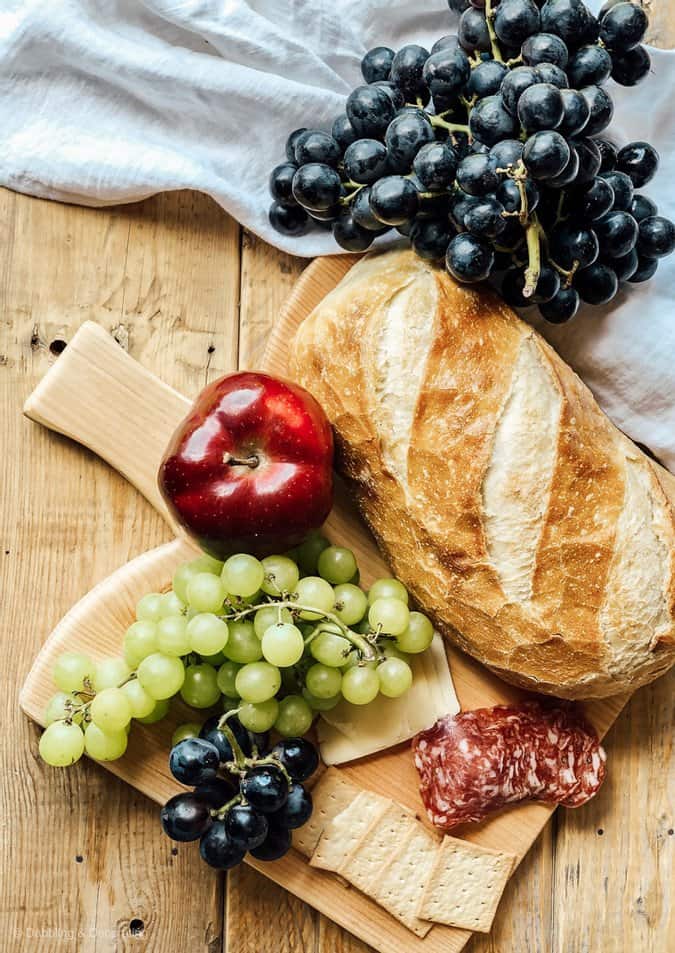 You could always make a few of these too, to simply decorate within your kitchen!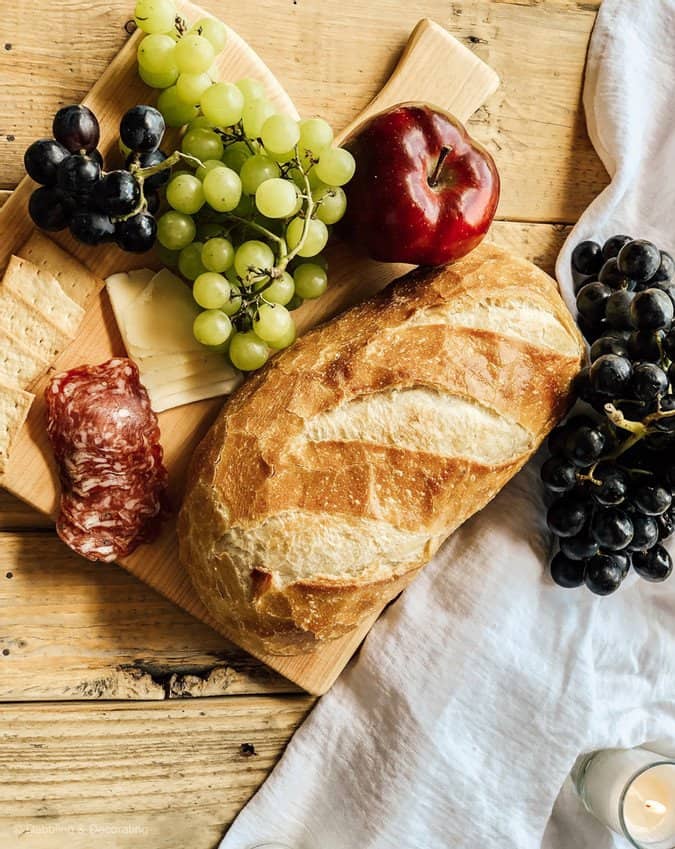 Here I added a white linen curtain to add some softness to the picnic on our Outdoor DIY Pallet Table.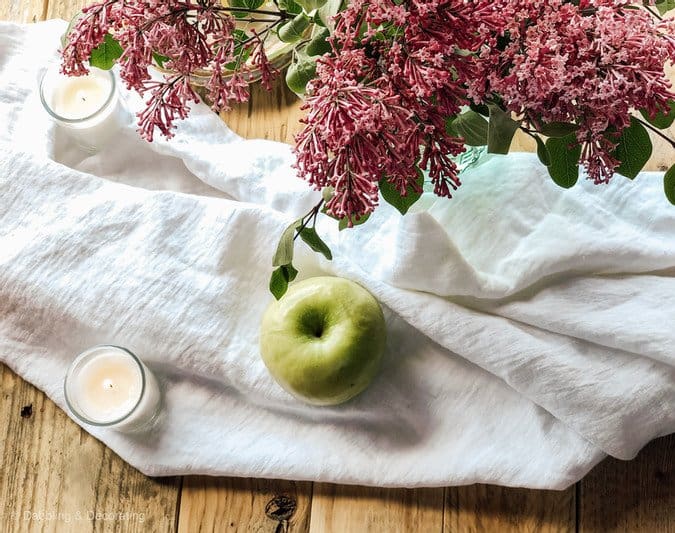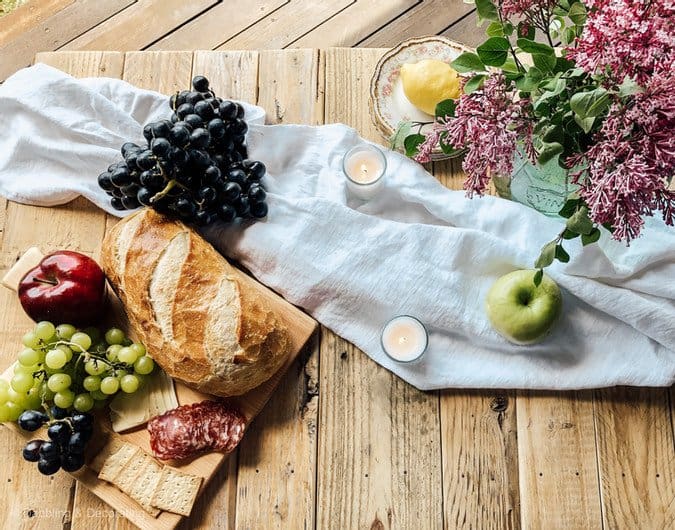 Pin these ideas for later!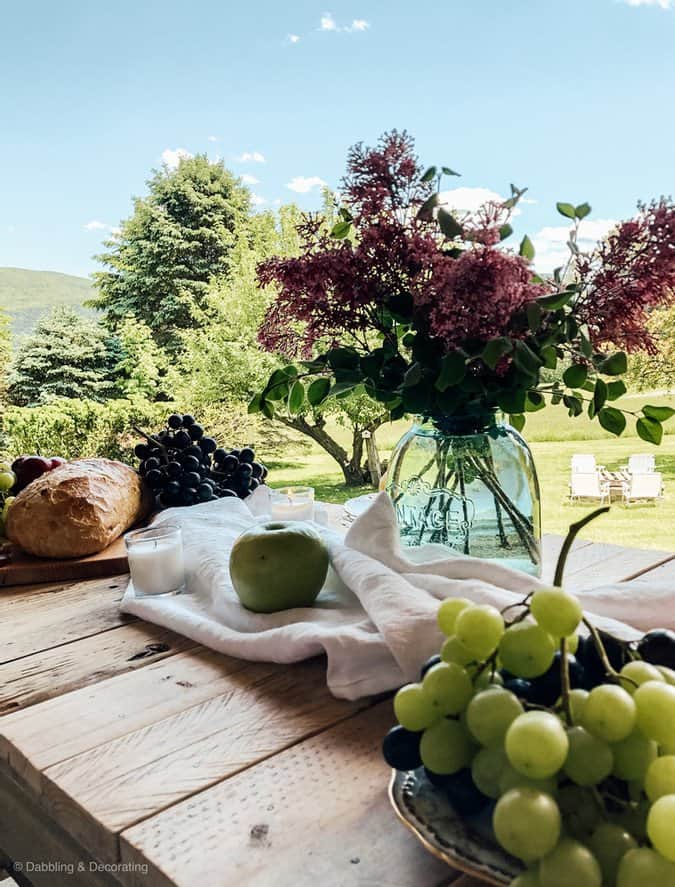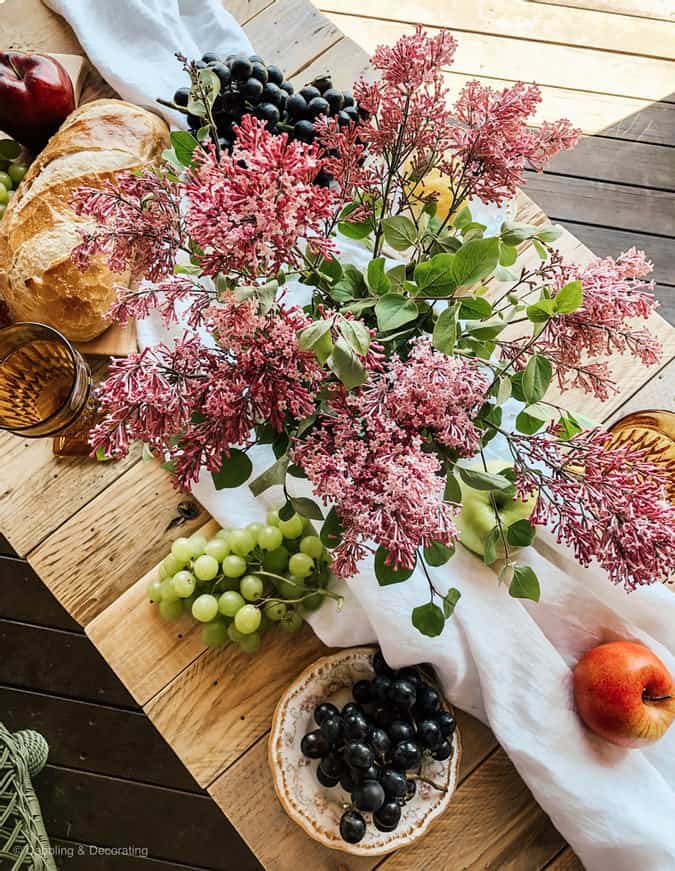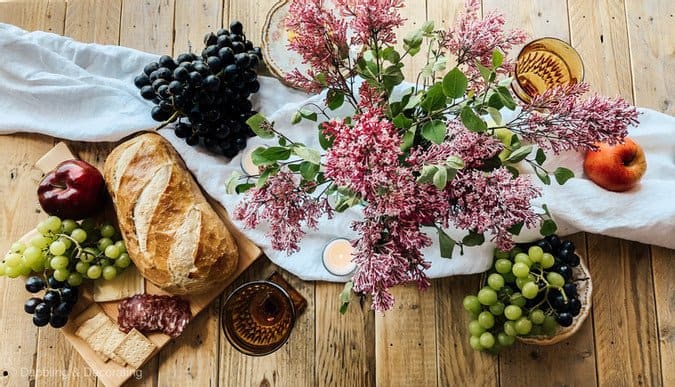 I'm so glad you dropped by today friend, and if you are new to my blog, welcome! I hope you enjoyed your visit with us here today at our home in Vermont.
Please join me as a regular here at Dabbling & Decorating by signing up for my newsletter below and never miss an update!
Pin It!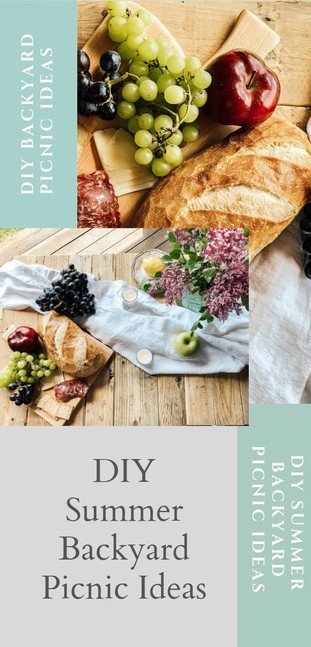 I've created the above custom pin just for this post!  Hearing from you makes my day and your comments mean so much to me! Please join me over on Instagram & Pinterest to see more!