Happy New Year friends! Can you believe it's 2020? WOW! And to start off this New Year, I'm excited to introduce you to my absolute favorite candles created by Antique Candle Co. What makes them a favorite? Every Antique Candle Co. candle is made with wax from natural, domestically grown soybeans and a hand-picked blend of non-toxic fine fragrance oils + essential oils. And a natural cotton wick completes the candle for a clean, long-lasting, and even burn. These farmhouse-inspired candles are each hand-poured and packaged in Lafayette, Indiana.
And what's better than having a candle that matches your home decor? Antique Candle Co. candles are white and displayed in farmhouse mason jars. The fragrances are everywhere from sweet, spicy, earthy, and festive. They are my absolute favorite go-to candles of all time!!
This post includes affiliate links.
And if you sign up for their email list you will receive notifications of their restock events. Which you will not want to miss out on! This is when Antique Candle Co. offers its beautiful fragrant candles in vintage tins, depression glassware, copper finds, and more! I think this is my most favorite part about this companies candles! Here are some photos of the candles displayed in our home.
Vintage pink depression glass candle on a coffee table in our sunroom with vintage books and soft hydrangeas that I acquired from one of the vintage restock sales. I also enjoy the soft touch and ambiance the pink depression teacups add in the dining room on a table setting.
And easily displayed on a guest bedroom breakfast tray below.
The farmhouse-inspired mason jars are their classics and look so cozy anywhere in the home.
Also available are these Candle Sample Packs with four hand-picked fragrances in mini mason jars. One for each room! I luv these for the bathroom, guest bedroom, and on our bookshelves.
A line of candles that come in beautiful blue Ball mason jars are also available. Another favorite of mine!
Antique Candle Co. also inspires with many DIY creations, that you can create at home with the jars once the candles have burned down! Now that's a company I luv working with for sure…
I hope you can see why Antique Candle Co. is such a favorite of mine.
I hope you'll check them out friends and enjoy them as I have for many years to come!
BE SURE TO SAVE THIS "THE BEST ANTIQUE INSPIRED CANDLES" POST TO YOUR FAVORITE PINTEREST BOARD!
I've created the above custom pin just for this post! Hearing from you makes my day and your comments mean so much to me! Please join me over on Instagram & Pinterest to see more!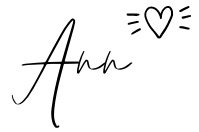 YOU MAY ALSO LIKE