Growing up in Maine, snow skiing on nights and weekends was just part of childhood. Woolen sweaters, CB parkas, pom pom hats, L.L. Bean boots & sweaters, and long johns, were all part of a day's attire on the slopes. And when we came home we crawled into the coziest ski lodge bedding.
And today as part of my Ski Lodge Decor Series, I want to share my favorite cozy ski lodge bedding with you, which is now available through L.L. Bean and created by our own local Maine gal, Sara Fitz.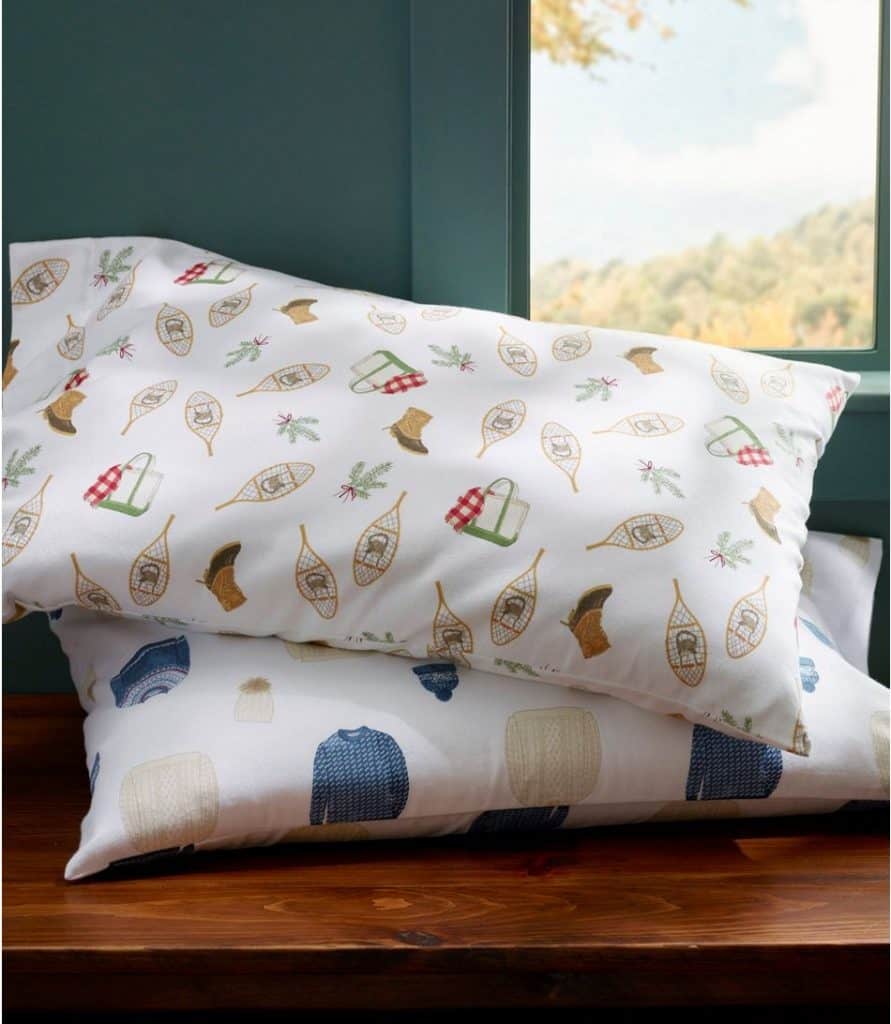 This post may contain affiliate links which won't change your price but will share some commission."
SHOP THE COZIEST SKI LODGE BEDDING
(click on any of the images to shop the products)

Who is Sara Fitz?
I first learned of Sara Fitz and her creative New England designs when she recently moved her studio here to York, Maine.
Hop on over to Sara's virtual online studio and shop, where you'll find all her New England designs available on custom-made wallpaper to note cards.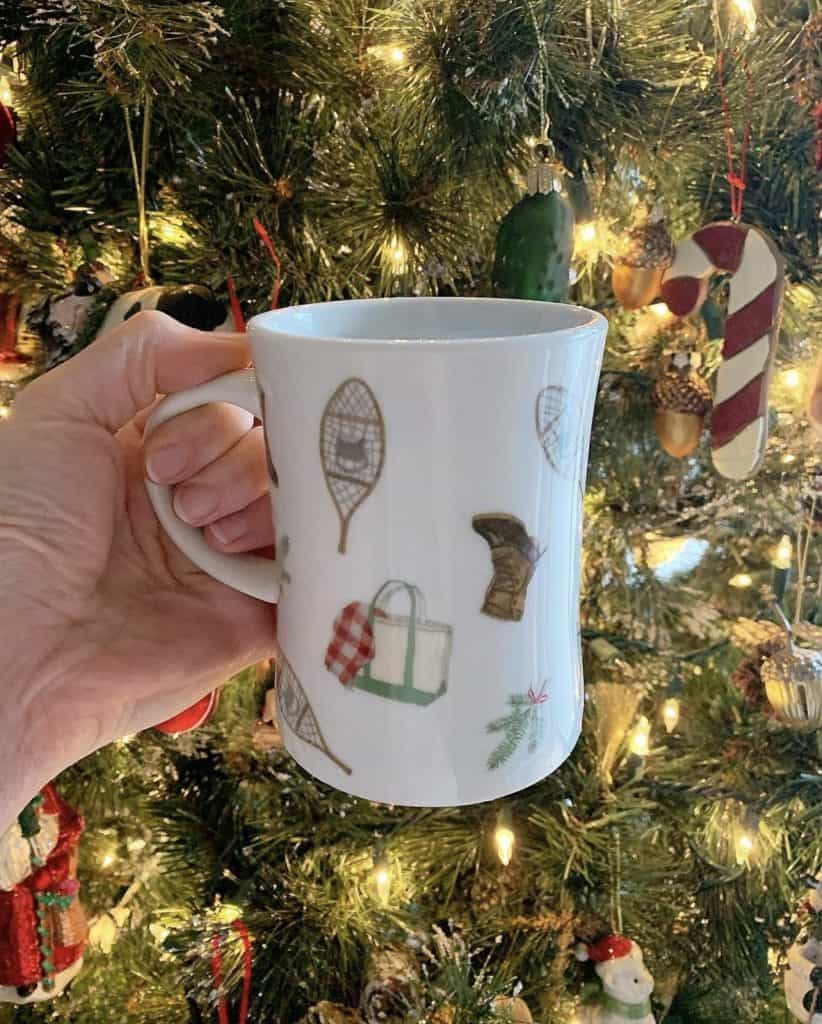 Flannel Sheet Sets
Today you may now find some of Sara's favorite designs on these adorable flannel sheet sets, sporting ski lodge snowshoes, winter swag, L.L. Bean bags, L.L. Bean boots, and a little red plaid scarf to complete all this fabulous coziness.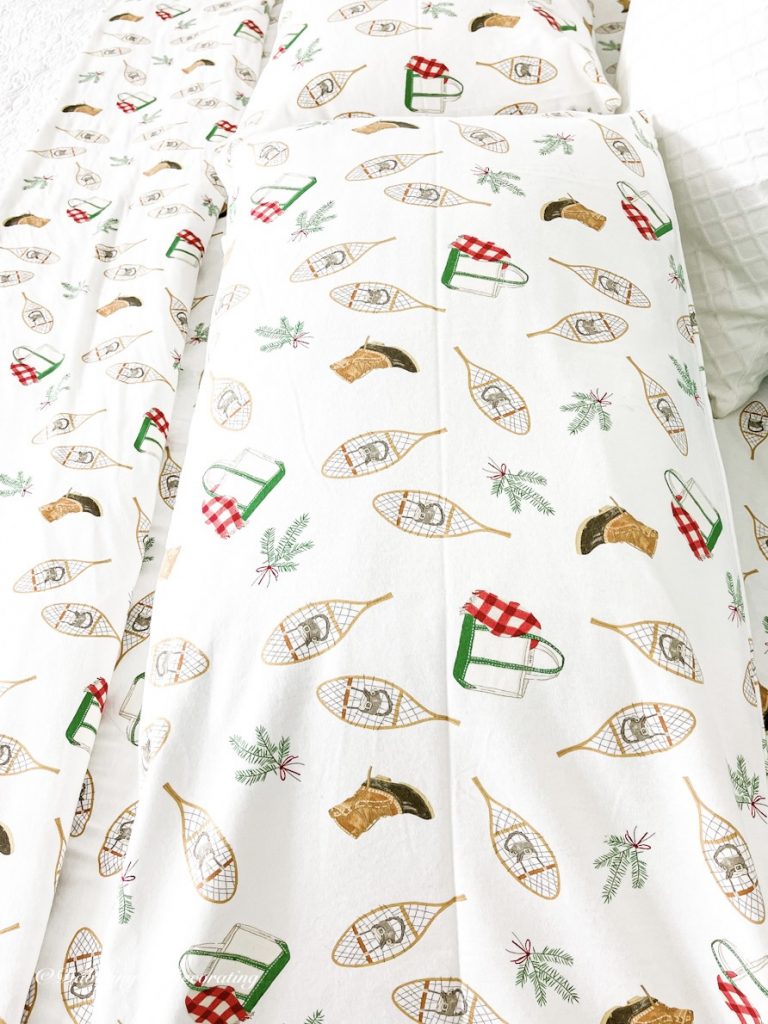 I couldn't wait to share this ski lodge bedding with you today, friends as part of this year's Ski Lodge Decor Series here on the blog.
Aren't they just perfect?
And check out these cozy sweater and hat flannel sheet sets also available!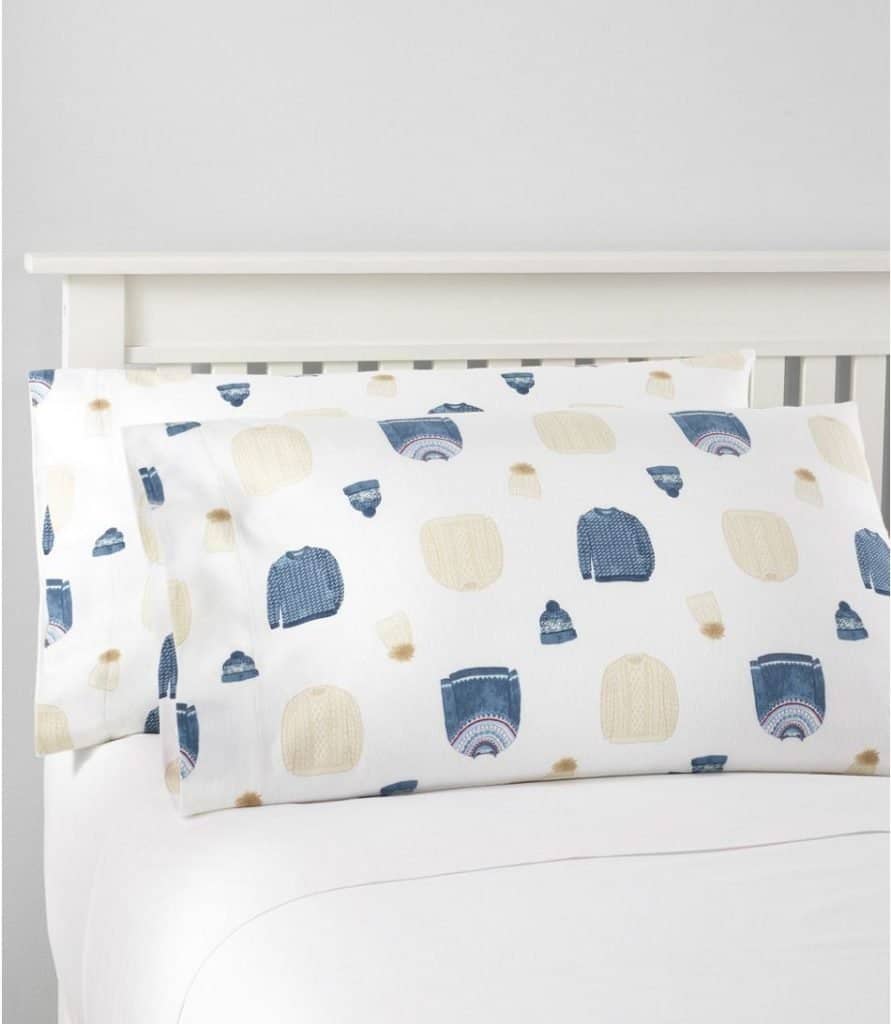 How amazing are these?
I think I need a set for our home in Vermont.

The Coziest Ski Lodge Bedding
What do you think? Are you ready for some new cozy winter bedding?
And I also found these green pillow covers here on Amazon, which look super cute with the ski lodge bedding set too.
(They are really much more green in person than the blue shown on the website as an FYI.)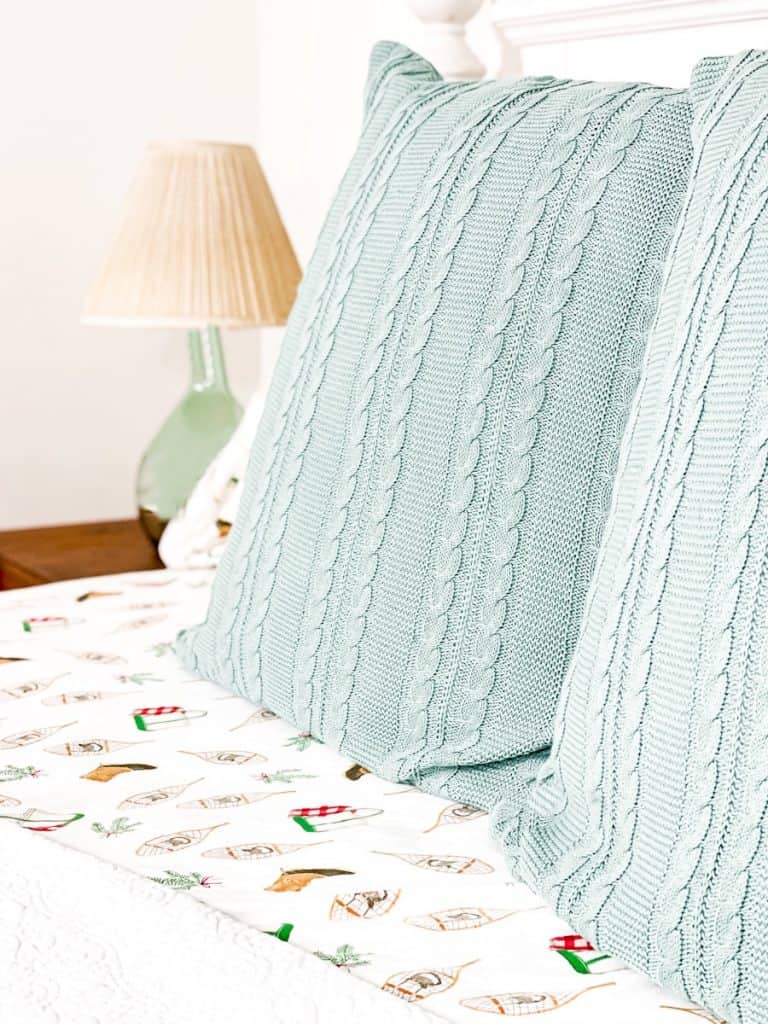 SHOP THE COZIEST SKI LODGE BEDDING
(click on any of the images to shop the products)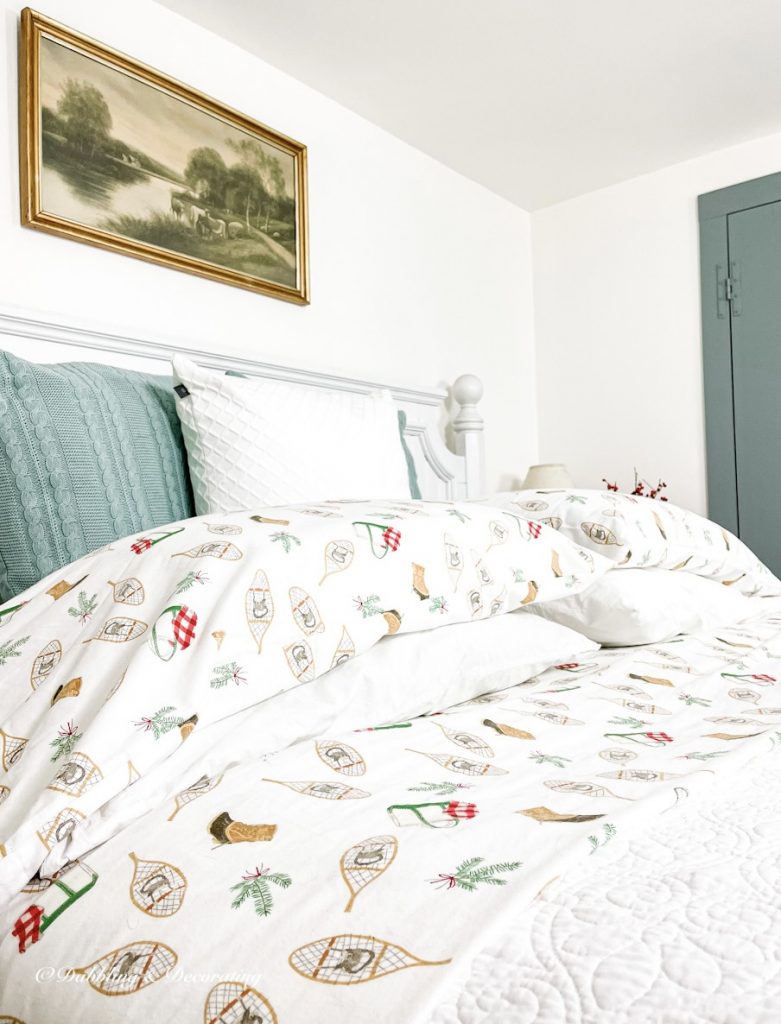 And of course Ella, our Bernese Mountain Dog had to get in on all the cozy action.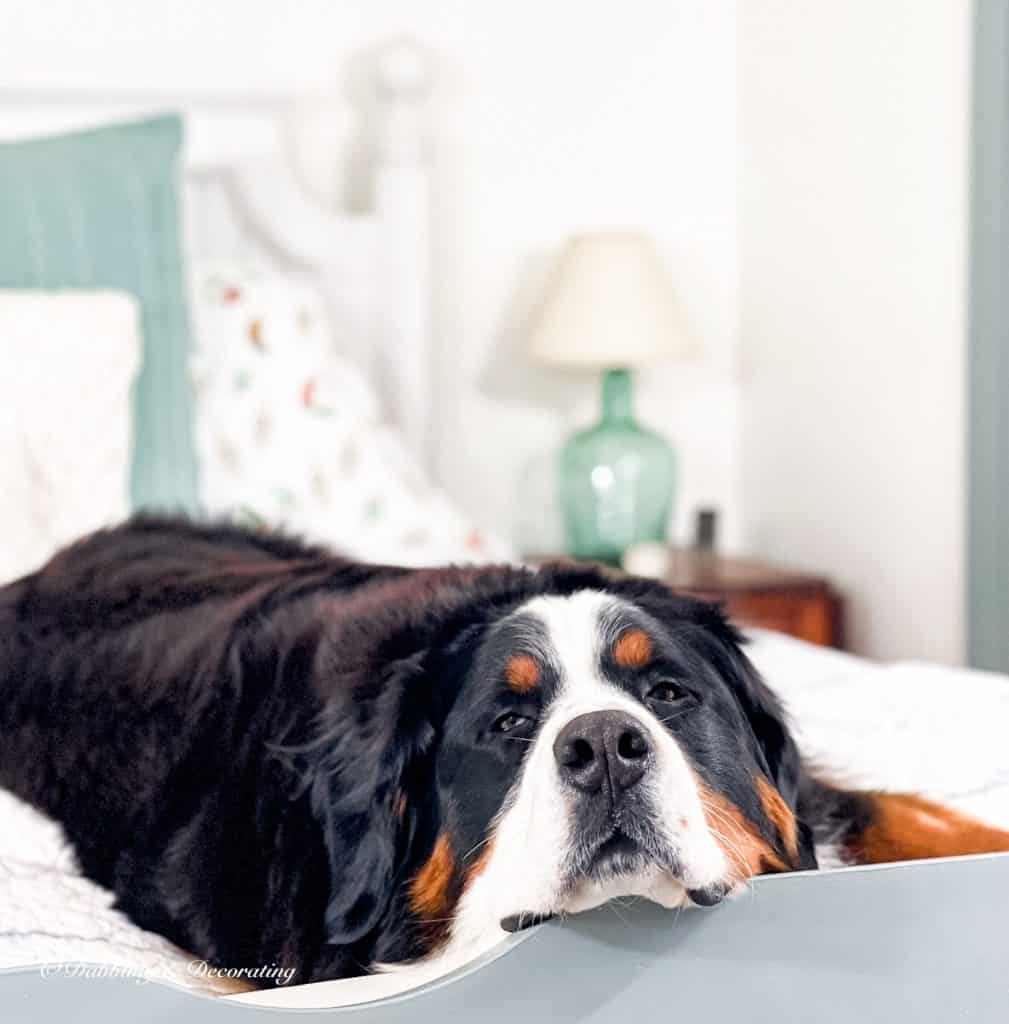 I think my favorite part of this ski lodge bedding is the snazzy vintage snowshoes…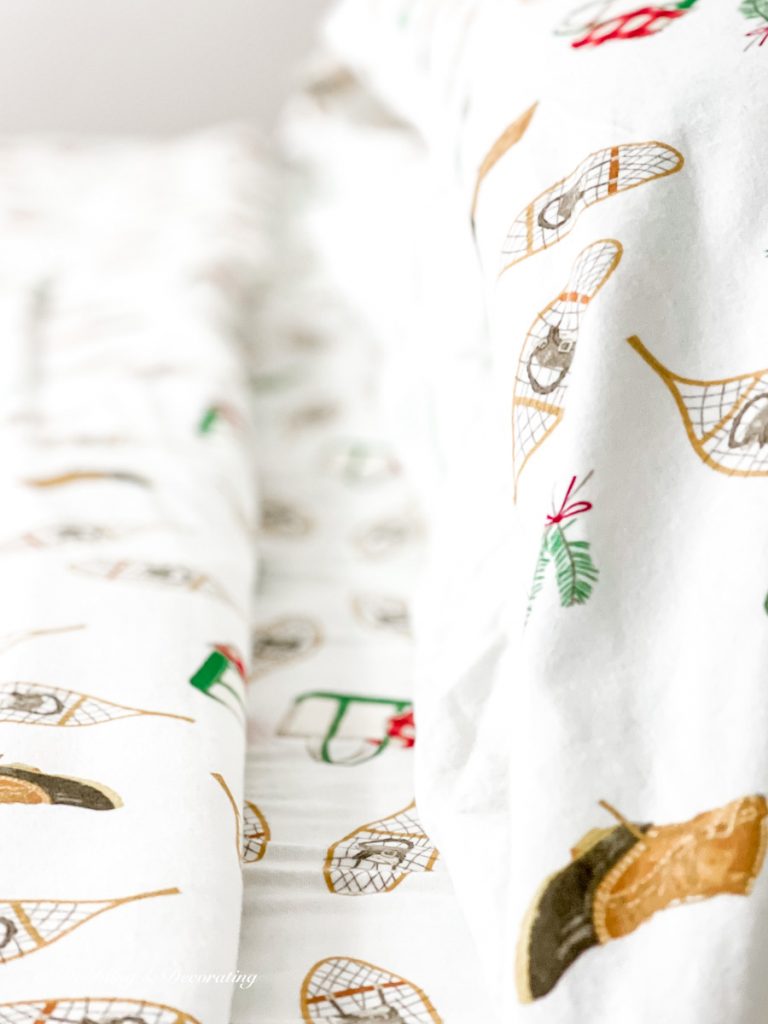 L.L. Bean Collection
You may see more of the Sara Fitz and L.L. Bean Collection here.
From the Mountains to the Sea this bedding sure is a favorite!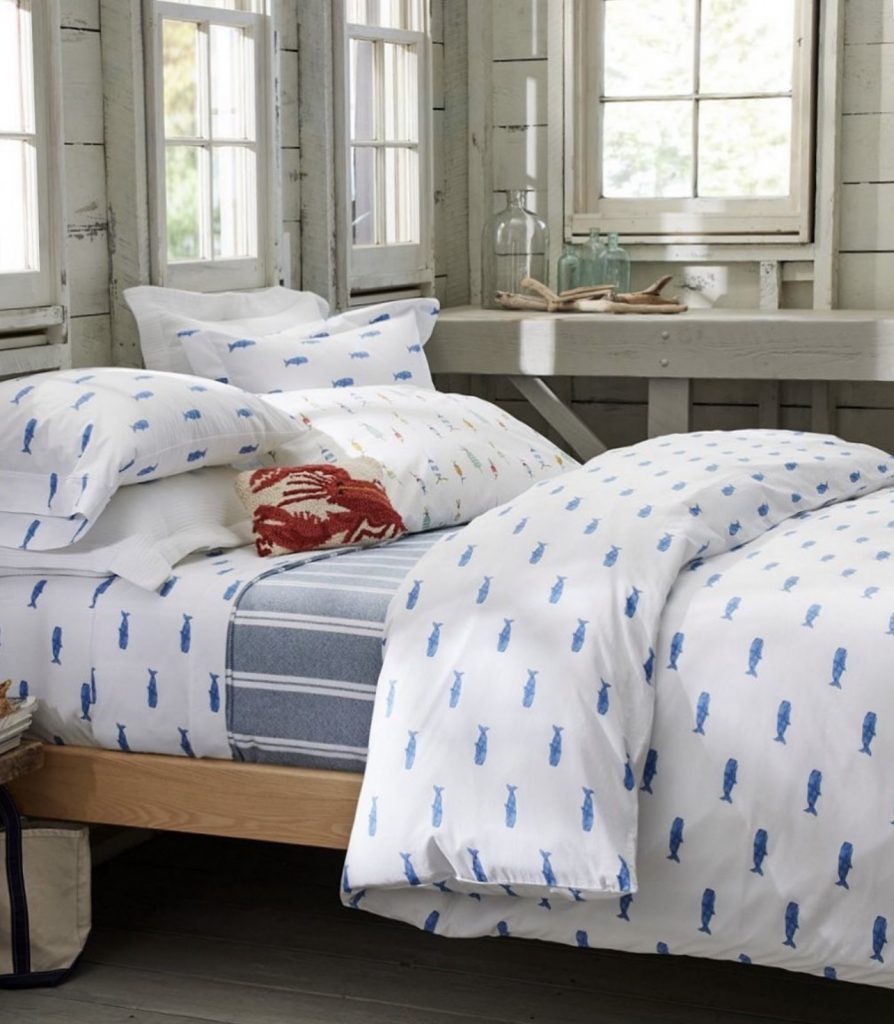 I'm so glad you dropped by, and if you are new to my blog, welcome! I hope you enjoyed your visit with us here today at our Home in Coastal Maine.
Be sure to also check out our Home in Vermont too, where we spend winters enjoying the coziness of home in the Green Mountains of Vermont.
Please join me as a regular here at Dabbling & Decorating by signing up for my Saturday morning newsletter and never miss an update!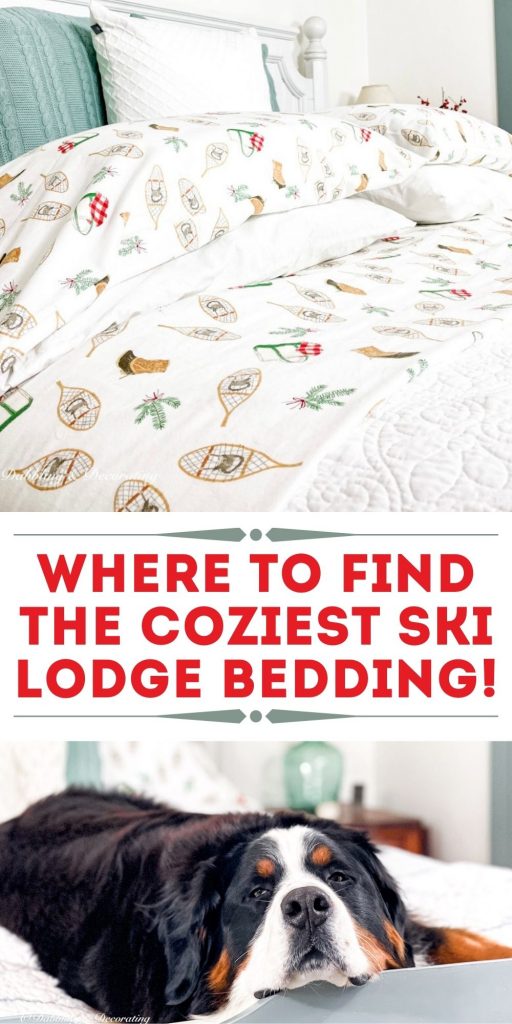 I've created the above custom pin just for this post! Hearing from you makes my day and your comments mean so much to me! Please join me over on Instagram & Pinterest to see more!


YOU MAY ALSO ENJOY