This summer while out "Thrifting with the Gals" I spied this wonderful crate full of ski lodge vintage snowshoes at The Americana Workshop in Kennebunk, Maine.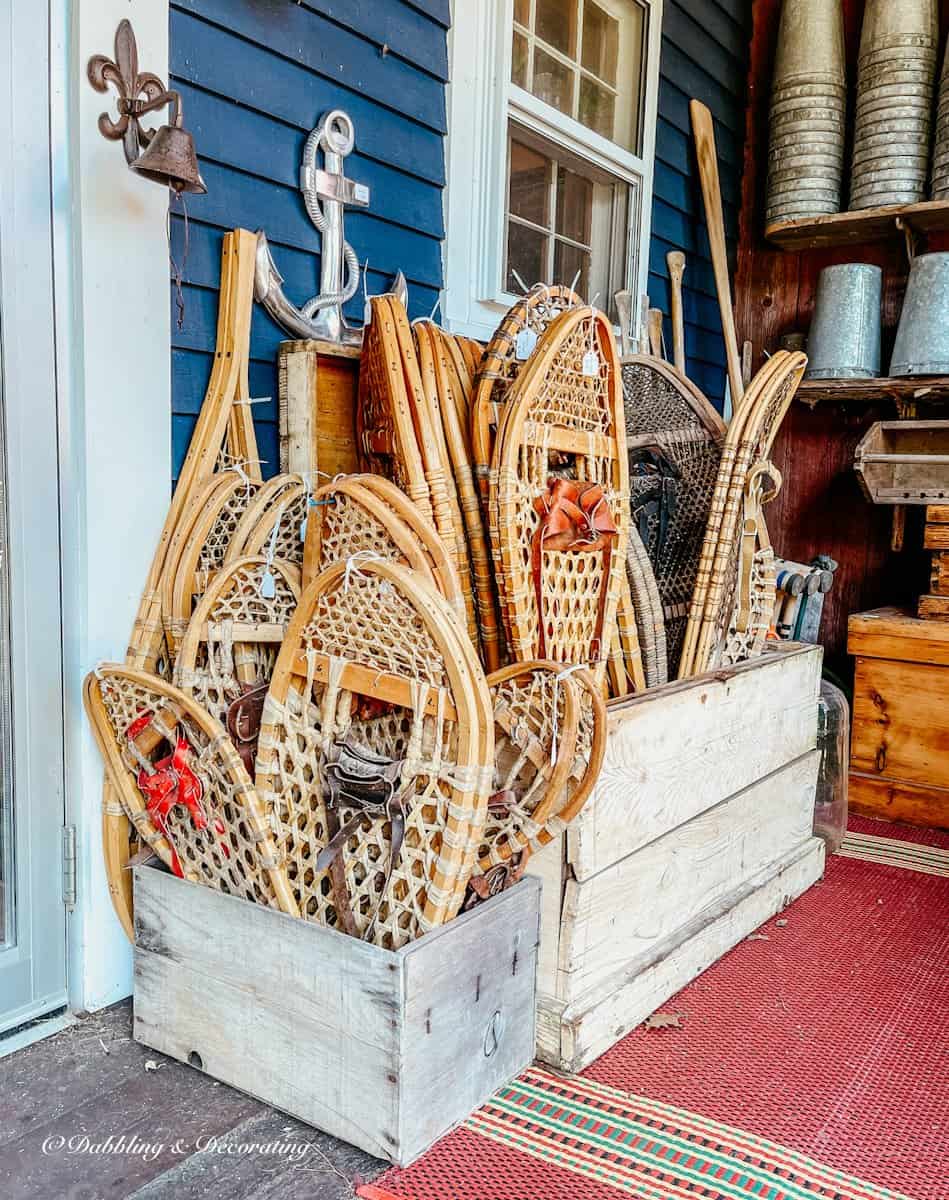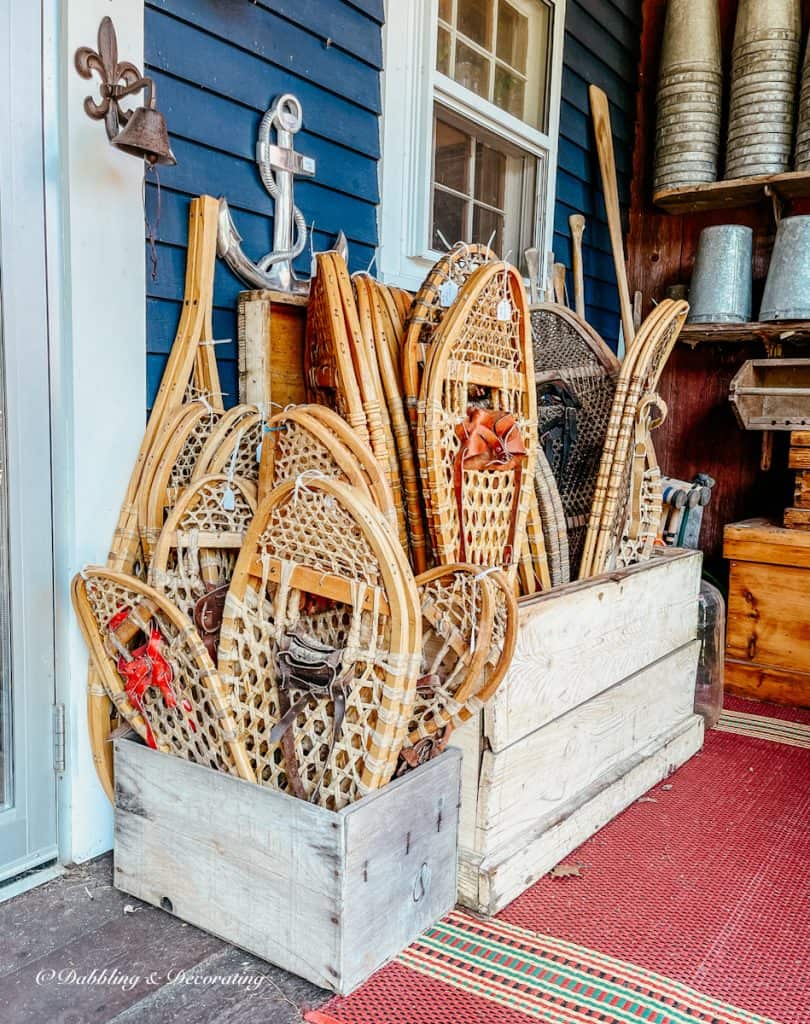 Just think of all the winter decorating ideas rolling around in my head at the sight of these vintage beauties!
Let's Talk All About Vintage Snowshoes Today! Shall We?
What are vintage snowshoes?
Vintage snowshoes were made between the 1920s and the 1960s by famous companies like Northland, Maine Snowshoe Company, Strand, Wright & Ditson Athletic Goods, Tubbs, and Lund. Hand-crafted wooden snowshoes are mostly made from hickory and rawhide lacing. Used for supporting Native Americans, hikers, hunters, and climbers in deep snow.
This post may contain affiliate links which won't change your price but will share some commission."
SHOP THIS POST | Ski Lodge Vintage Snowshoes
(click on any of the images to shop the products)

---
What are the different styles of vintage snowshoes?
Vintage Winter: Snowshoe History, Shapes, and Styles has all the answers.
"We believe that there are four main styles of snowshoes; plus the infinite number of handmade trappers, ceremonials, emergencies, and just plain "uniques". Native Indians such as the Montagnais, the Naskapi, Athabascans, Algonquin, Attikamek, Cree, Labrador, Iroquis, and the Aagimug mastered snowshoe making. While snowshoe shapes tend to reflect primitive regional diversity their function for maneuverability in the variety of local terrain remains the source for differing designs. In the beginning, snowshoe names were created by referencing their shape to native animals." Source: Vintage Winter
4 Main Styles of Vintage Snowshoes
Huron (Also called Michigan, Maine, Beavertail, or Algonquin) – The most popular design and my favorite!
Alaskan (Also called Trail, Yuok, Cross Country, or Pickerel).
Ojibwa (Also called Aagimug, Chippewa, Cree, or Ski-Snowshoe).
Bear Paw (Also called modified Bearpaw, Green Mountain, or Appalachian).
Definitely check out Vintage Winter to see, learn, and purchase everything vintage snowshoes here.
Shopping for Vintage Snowshoes
I headed out to one of my favorite antique shops, Stone House Antique Center in Chester, Vermont where I knew they would have a plethora of vintage snowshoes for sale.
Ranging in prices from $65 to $115, here are just a few of the vintage snowshoes that were on display to purchase from various vendors.
After looking at all the different styles, shapes, and colors I settled on 2 pairs, which sported the darker wood finish, leather bindings, and the teardrop shape, the Huron style.
You may also enjoy seeing this wallpaper table on our Vermont porch with these ski lodge vintage ski boots.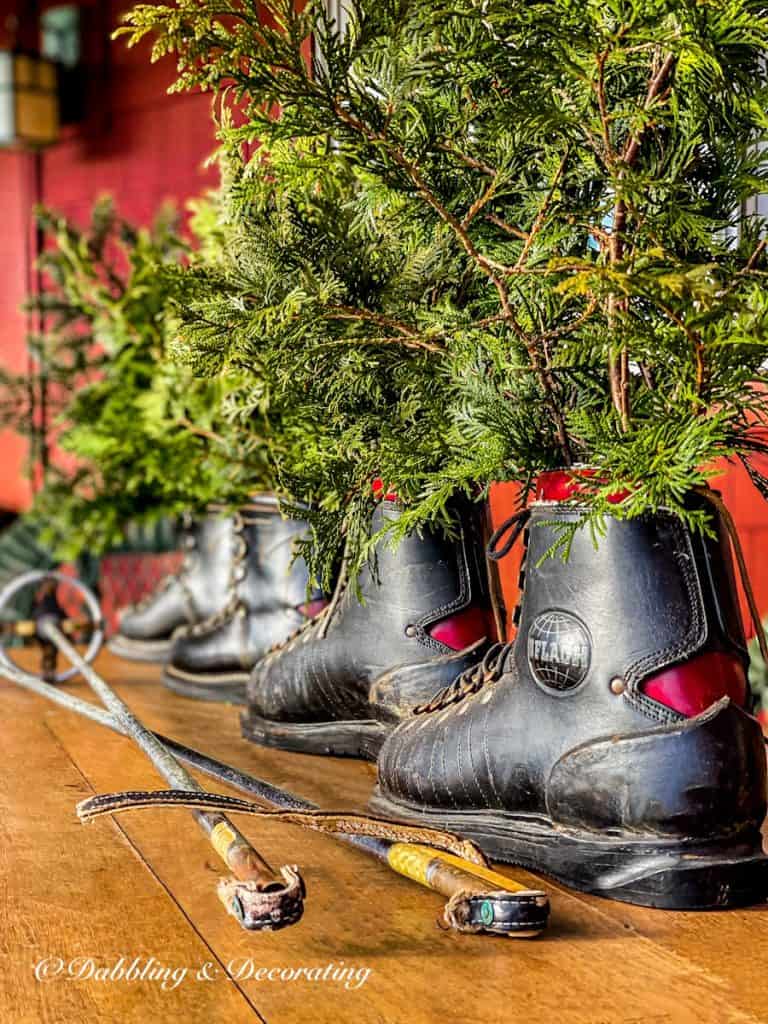 And these ski lodge vintage skis and evergreens for the holidays too.
You may also enjoy This Season's Thrifting Trends.
How to Decorate with Ski Lodge Vintage Snowshoes
Now what to do with these vintage snowshoes?
I was really enjoying the view of the snowshoes from our living room french doors once I brought them home.
So the front porch is where they will remain, for the holidays at least.
I rummaged up two scarves in plaid instead of bows.
Our weather here can get pretty brutal so a scarf was the better choice to add some color to these ski lodge snowshoes.
And where is our beautiful blanket of white snow???
SHOP VINTAGE SNOWSHOES

You may also enjoy How to Easily Upcycle Plastic Urns like the ones here with the holiday evergreens.
And this Vintage Toboggan | Ski Lodge Decor.
I secured the vintage snowshoes onto the front porch columns along with the skis and poles with a little twine.
This will keep them from blowing everywhere during the high winds we encounter here in the mountains.
The scarf hides the twine nicely too.
A bistro chalkboard I found out Thrifting with the Gals this summer is decorated with a Christmas tree scene.
My friend Kristin over at White Arrows Home has a beautiful post on Snowshoes in Decor here that you may also love.
We are doing our snow dance over here today hoping for up to a foot of predicted snow!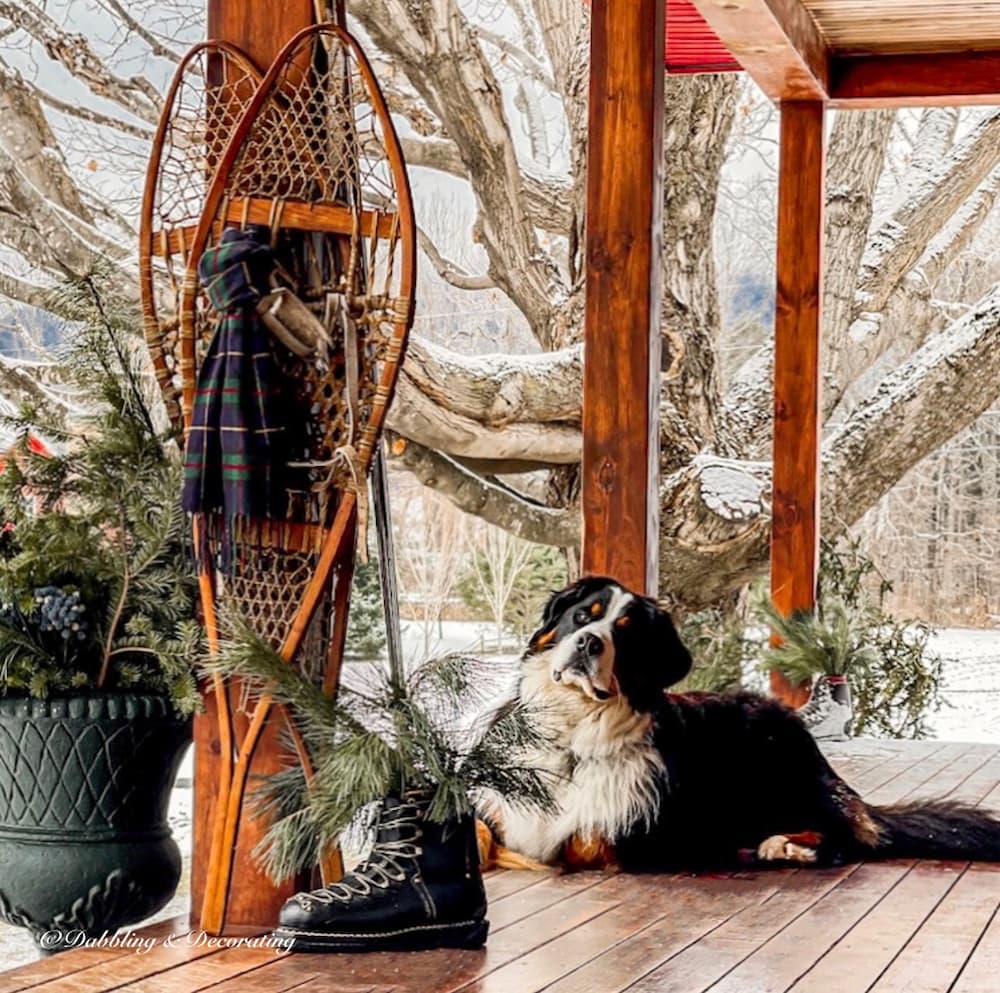 And here we are today after about an inch of snowfall overnight…
And I love how my neighbor decorated her vintage snowshoes with a similar scarf on her porch too.
So very quintessential New England style.
I'm so glad you dropped by, and if you are new to my blog, welcome! I hope you enjoyed your visit with us here today at our Home in Vermont.
Be sure to also check out our Home in Coastal Maine where we spend summers and weekends when we are craving a walk on the beach or a visit with old friends.
Please join me as a regular here at Dabbling & Decorating by signing up for my Saturday morning newsletter and never miss an update!

I've created the above custom pin just for this post! Hearing from you makes my day and your comments mean so much to me! Please join me on Instagram & Pinterest to see more!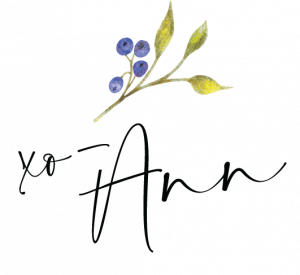 YOU MAY ALSO ENJOY