While traveling to our place in Maine a couple of weeks ago I came upon this vintage toboggan sled at one of my favorite thrifting stops, The Cottage by the Brook.
The toboggan was selling for $58, yikes how could I resist this?
I couldn't wait to get it back to Vermont and add it to my vintage ski lodge collection on the porch.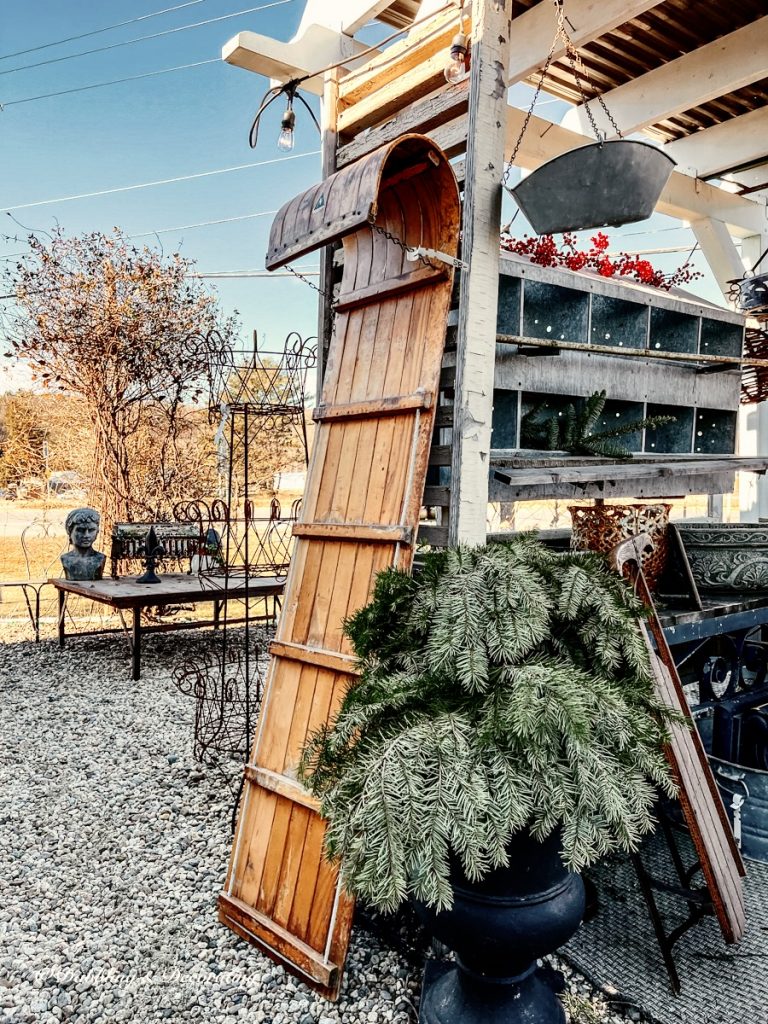 So let's go grab that vintage toboggan leaning up outside and let's get started.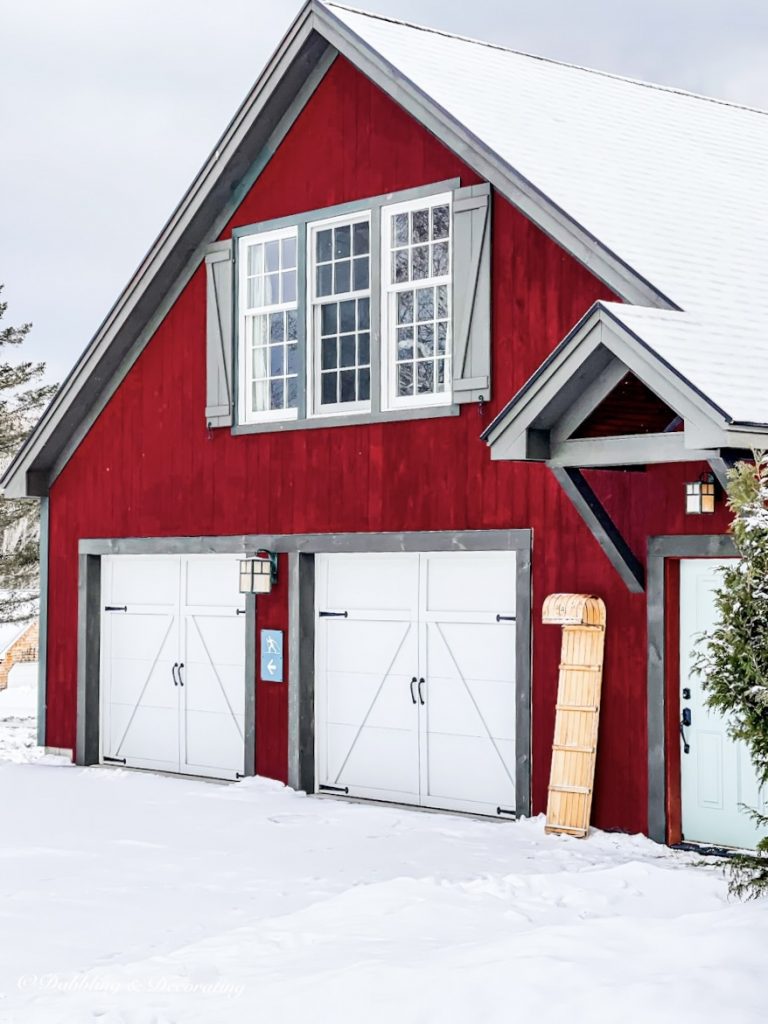 Welcome to Our Vermont Ski Lodge Porch
Friends, grab a warm drink and join me today on our porch in Vermont. Where I hope you will be inspired by this traditional New England ski lodge style.

This post may contain affiliate links which won't change your price but will share some commission."
You may want to grab a warm hat too, as it's pretty darn chilly out there on this January day.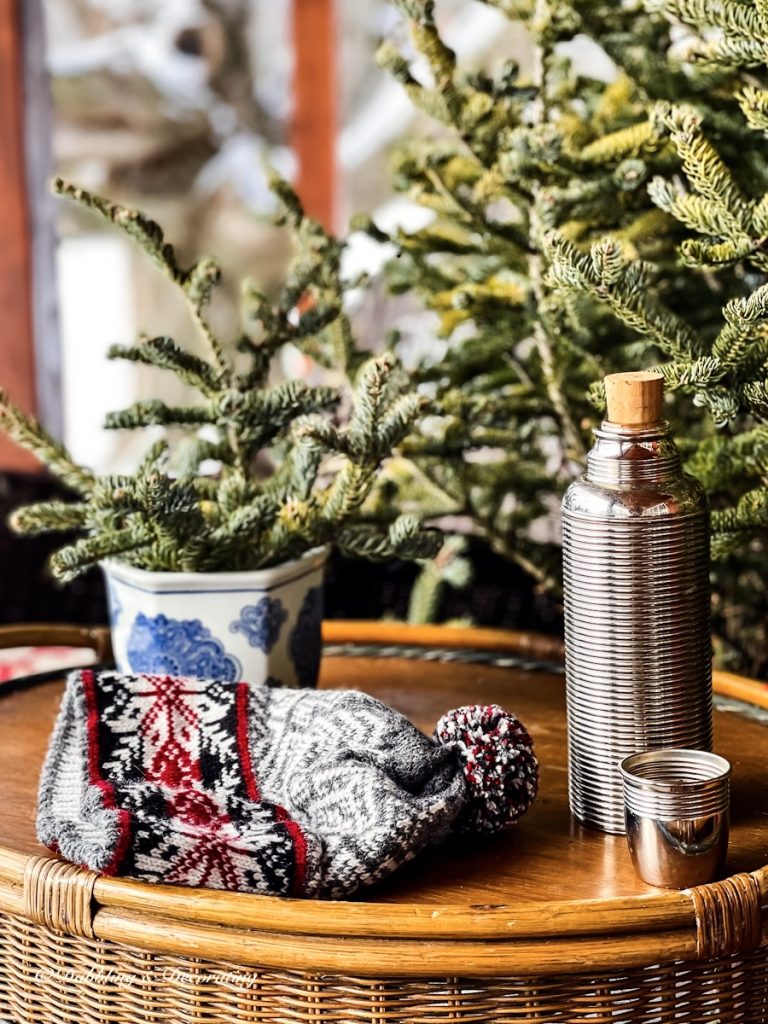 How to Decorate with a Vintage Toboggan
I decided I simply want to lean the vintage toboggan up against the side of the house on our front porch for now.
You see, it's freezing out there today. Therefore, this is just my first decorating attempt with this sled until it warms up a bit around here.
We have a foot of snow predicted this upcoming weekend!
And now we can gaze at the toboggan from the inside looking out onto the porch.
Mittens
Handmade mittens that I found at a music festival a few summers ago up in Bangor, Maine inspired this quick and easy winter decorating idea.
By simply adding some freshly cut greens and a little wire, I hung the mittens onto the vintage toboggan sled.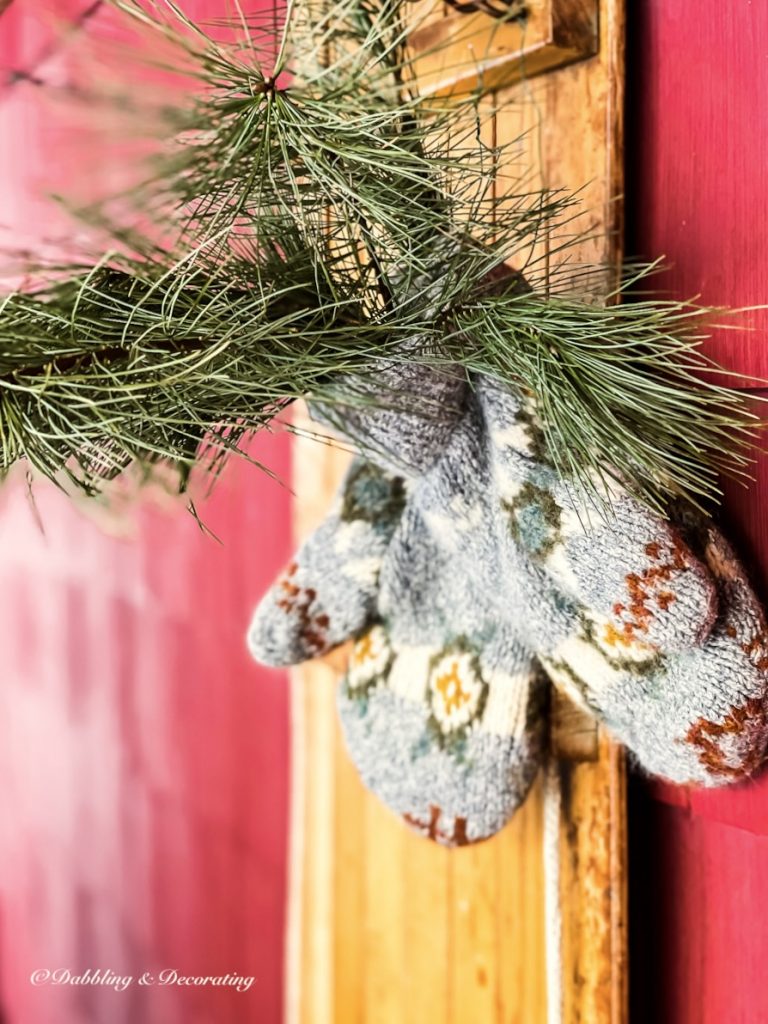 You may also enjoy making these crafty winter ice candle holders too!
I'm totally swooning over the Northland logo that still remains on the top of this vintage toboggan too.
Unfortunately, Northland went out of business in the middle 1950s.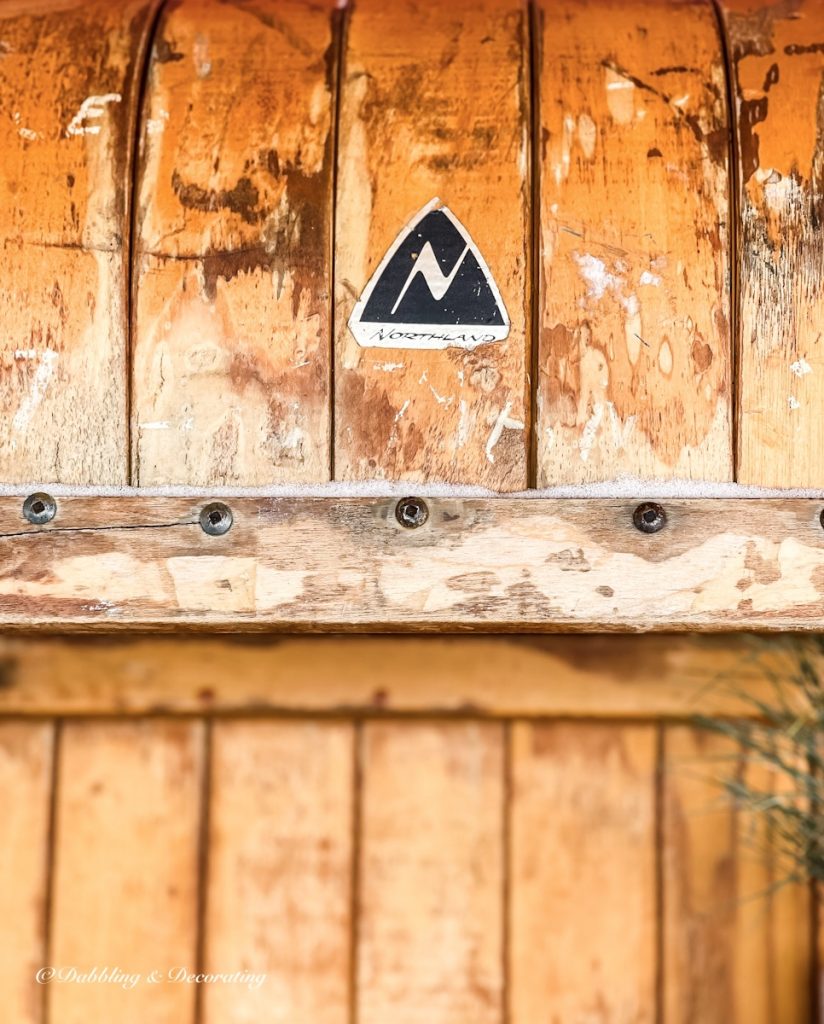 You can find vintage toboggans today on sites like Etsy and eBay.
Here are a few that I rounded up for you here today to shop.
This post may contain affiliate links which won't change your price but will share some commission."
SHOP VINTAGE TOBOGGANS
(click on any of the images to shop the products)

Next, I placed this old Christmas tree into a tree stand to add more winter greenery to the porch.
This Christmas tree is still going strong and it adds warmth, style, and charm to the porch during the winter months.
Check out more of the vintage ski boot decor here.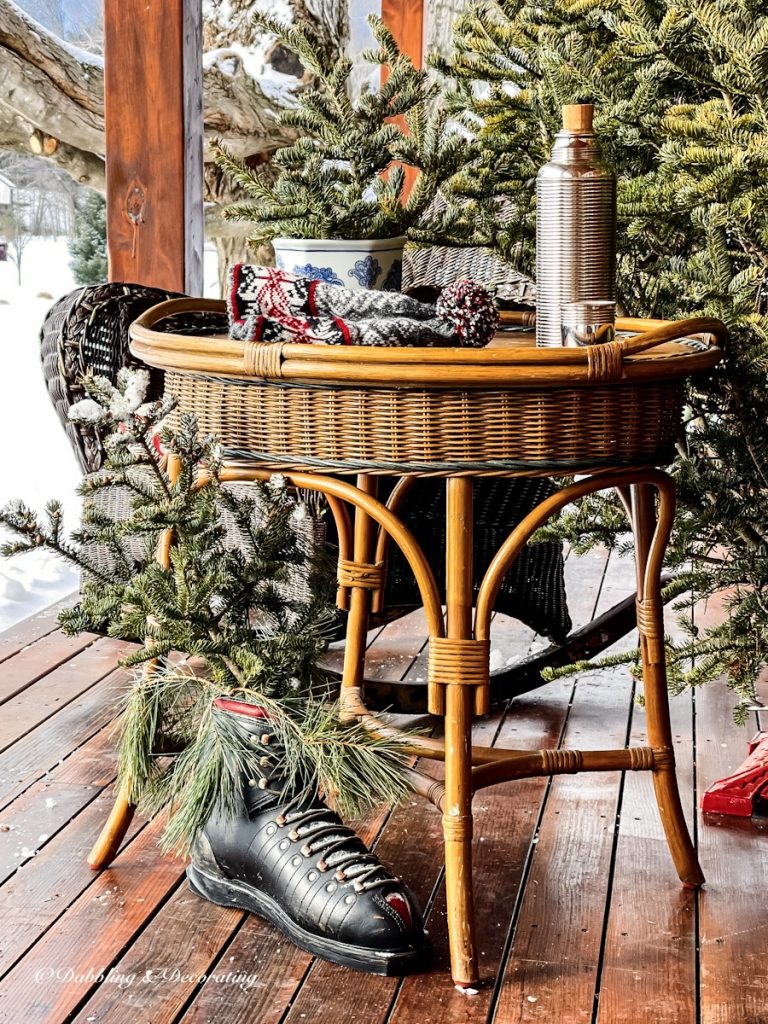 I found this wicker table and tray antiquing a couple of weeks ago. The top comes right off and can be used as a tray.
I'm going to really enjoy it once the weather warms up with our green rattan porch furniture.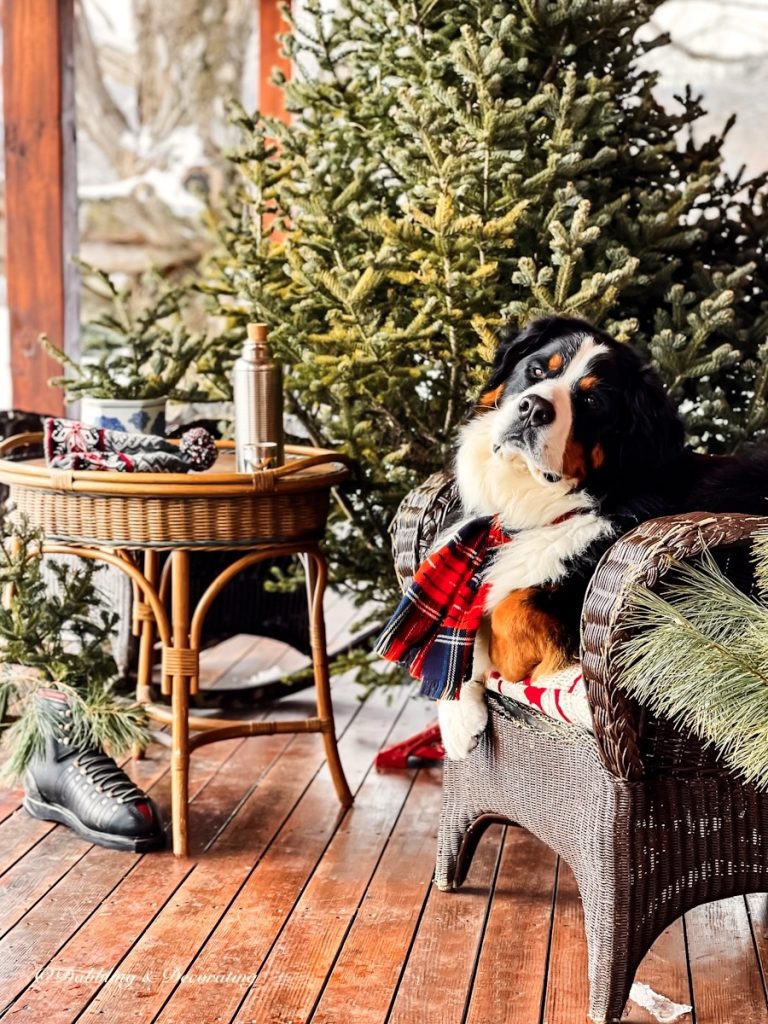 I'll definitely get a lot of use out of this vintage toboggan.
Maybe create a table with it this summer. We'll have to see…
Check out this bench that my friend Kristin over at Modish & Main created out of her vintage toboggan HERE.
And repurposing this vintage toboggan for Christmas HERE.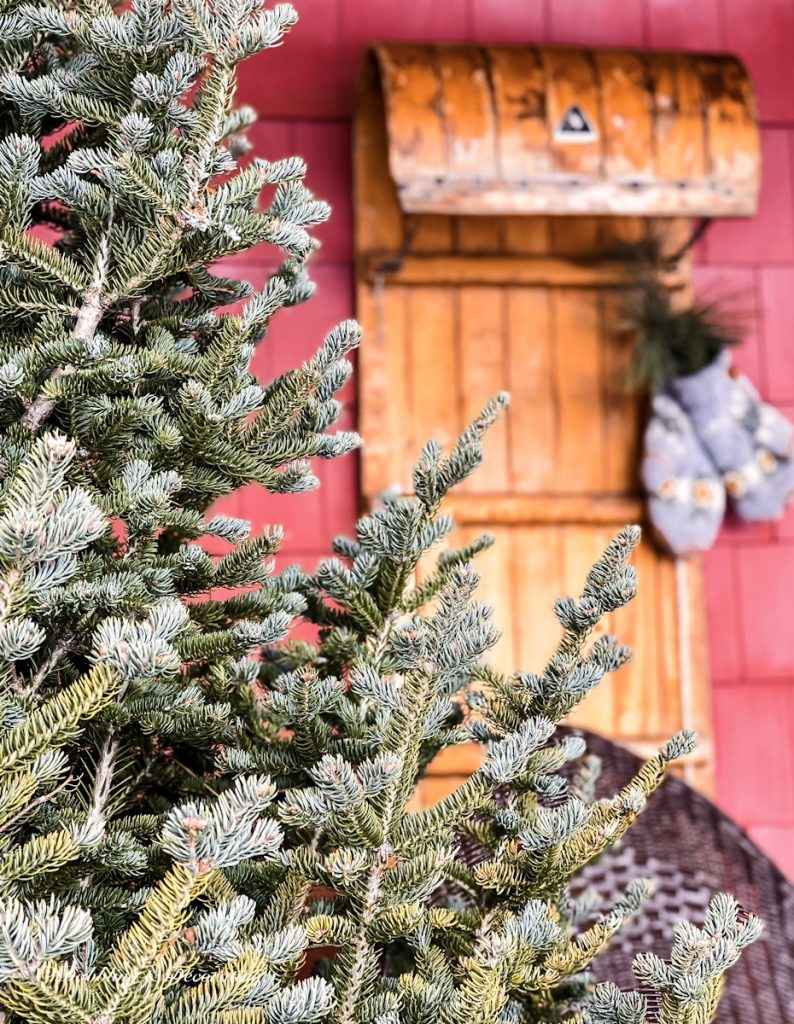 And now it's time to bring in Ella, our little model for the finale.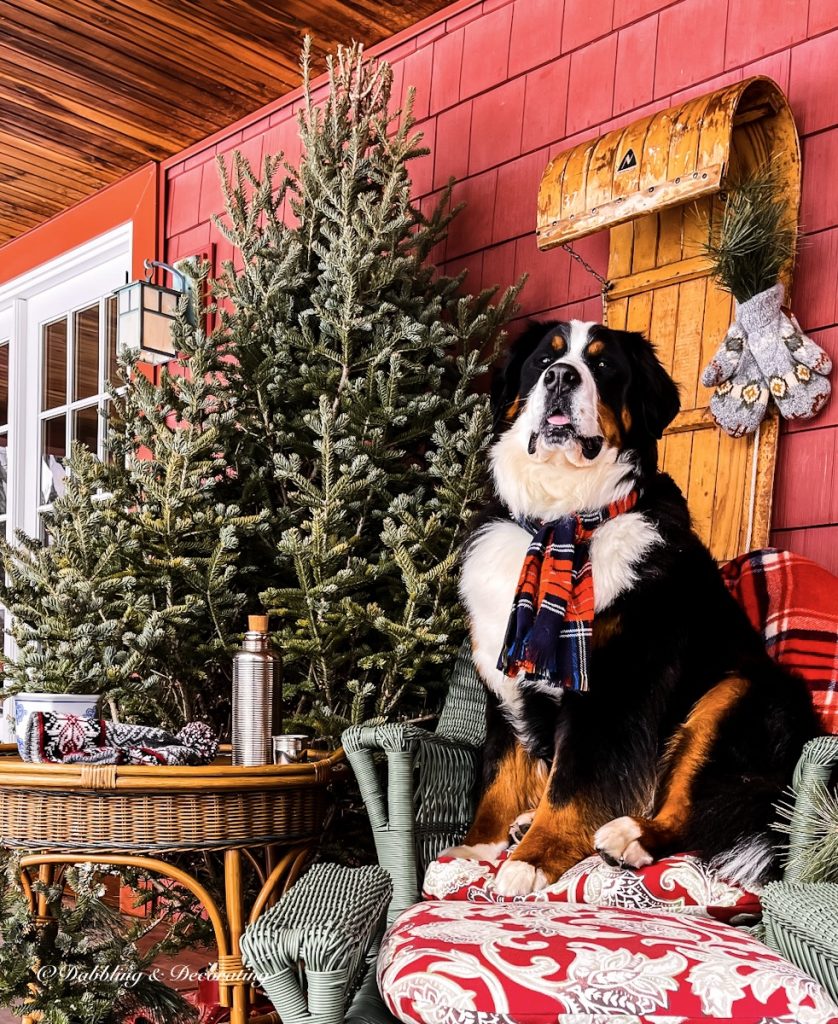 I keep thinking maybe later I'll hang this vintage toboggan on our red barn.
Unfortunately, though it's just too cold and snowy to accomplish that in mid-January around here…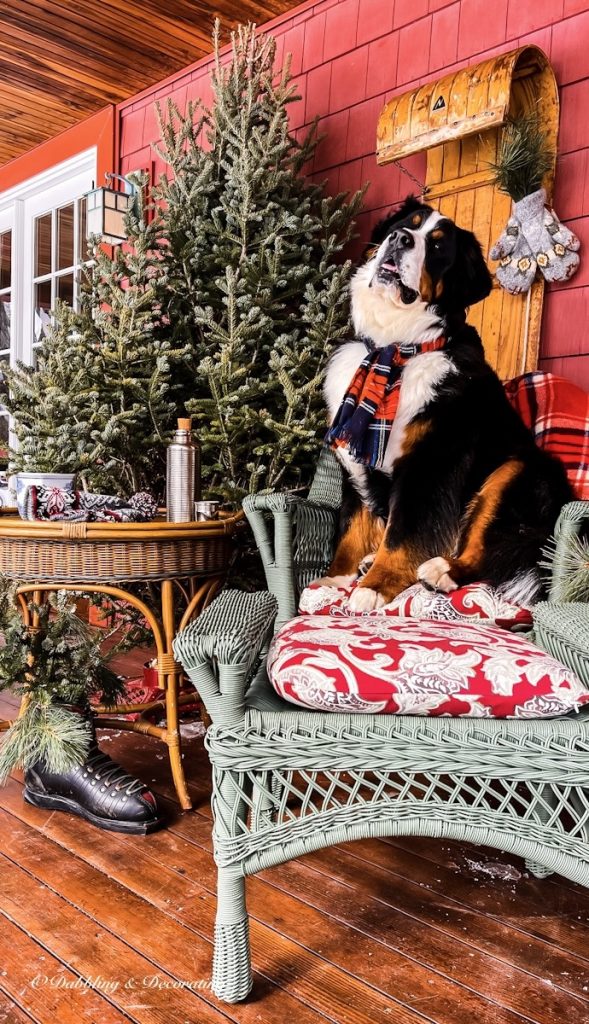 Everything is just filled with ice and snow.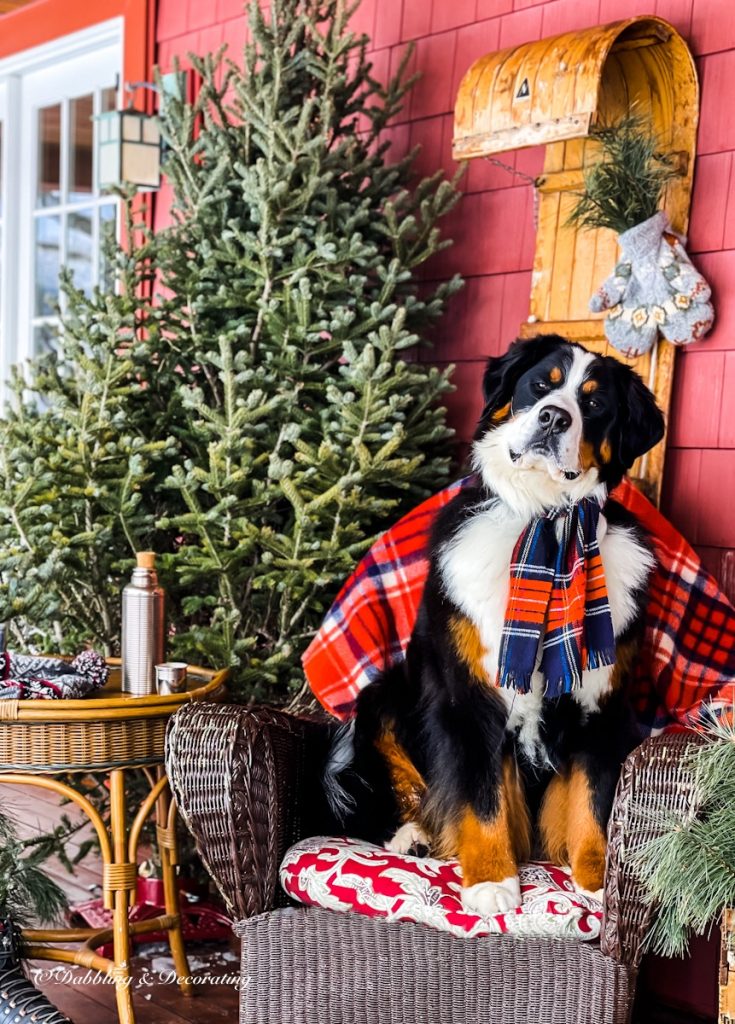 And after a chilly day on the front porch Dabbling & Decorating we hit the hot tub to warm up over some hot coffee.
And this fall I just found this smaller toboggan at a vintage shop along with these Jack Jumpers at Vintage Market Days Fall 2022 Vermont. All coming to the blog soon!
I'm so glad you dropped by today, and if you are new to my blog, welcome! I hope you enjoyed your visit with us here at our Home in Vermont.
Be sure to also check out our Home in Coastal Maine where we spend summers and weekends when we are craving a walk on the beach or a visit with old friends.
Please join me as a regular here at Dabbling & Decorating by signing up for my Saturday morning newsletter and never miss an update!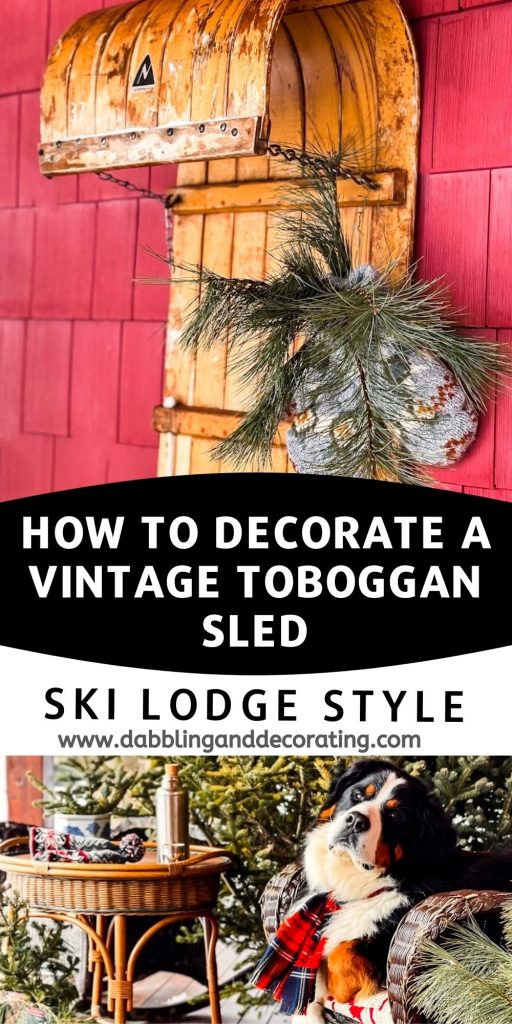 I've created the above custom pin just for this post! Hearing from you makes my day and your comments mean so much to me! Please join me on Instagram & Pinterest to see more!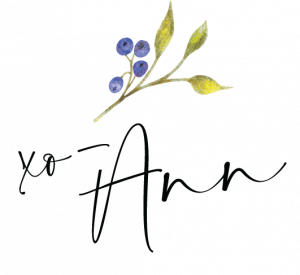 YOU MAY ALSO ENJOY