Thrifting with the Gals
Welcome to "Thrifting with the Gals" and a look into my top thrifting goals for 2022. I hope today's post inspires you to set your own thrifting goals in 2022 and to share all your thrifting adventures with us this year by using our hashtag #thriftingwiththegals .
We will be sharing all our favorites over in Instagram stories throughout the year.
If you are joining me today from Rachel over at The Pond's Farmhouse, welcome! I am going to be bookmarking Rachel's post today on What to Look For in Thrift Stores this Year! She has the best thrifty ideas for sure!
Meet the gals who join me thrifting every week over on Instagram and monthly here on the blog for a round-up of our favorites along with how we decorate with the finds throughout our homes.
Also joining us this month is our guest host Lora from Create and Ponder.
This past year "Thrifting with the Gals" was such a whirlwind of vintage finds, second-hand shops, thrifty DIYs, restoring my parent's Coastal Maine home, and was just plain all-around fun!
Thrifting Goals for 2022
But this year, I really wanted to set some thrifting goals for myself in 2022 for "Thrifting with the Gals".
So I started a fire in the fireplace, poured a cup of coffee, and got started thinking about my thrifting goals for 2022.
Have you ever set thrifting goals for yourself before? If not, today may just be the day.
I settled on 4 thrifting goals that I know I will be able to stick to in 2022.
So let's get to it:
1. To Buy Less & Thrift More
My first thrifting goal for 2022 is to buy less and thrift more. Meaning, I don't want to buy things that I really don't need.
And to be more goal-oriented when I'm out "Thrifting with the Gals".
This is also partly the reason I created today's blog post, to help myself stay focused on:
Items that I am actually searching for.
And ones with a decor purpose already in mind.
2. Vision Boards
Create vision boards for thrift shopping with a decor purpose in mind.
Thrifting isn't always planned, as we all know.
A drive-by yard sale, a new second-hand shop, flea market, etc. can all pop up so unexpectedly, and like yourself, I can never pass one by…
Therefore having a vision board that reflects my thrifting goals and decor needs will be so helpful especially on those surprise pop-ups.
You may learn all about vision boards here.
Here is one of the first vision boards I ever created. And I'm still swooning over all this vintage inspiration today.
3. Sell, Donate, and Organize
Years ago, while living in Connecticut I had a booth at a vintage barn that I really enjoyed collecting and selling for.
I enjoy thrifting and vintage shopping so much and I'm thinking of goal #3 as an extension to "Thrifting with the Gals" for this year.
I want to start up a consignment booth like this one here, preferably near our home in Vermont.
You may also enjoy the 13 + Best-Loved Vintage Antiques and Uniques post.
4. Thrift My Homes
This year I want to take the time to go through our attic in Maine. You see, It's filled with antiques, my mother's collectibles, old family photos, quilts, and so much more.
Check out the post on Coastal Maine Heritage | Embracing My Roots.
I'd like to go through it all this year, creating and styling unique treasures for the home with all the heirlooms this attic keeps.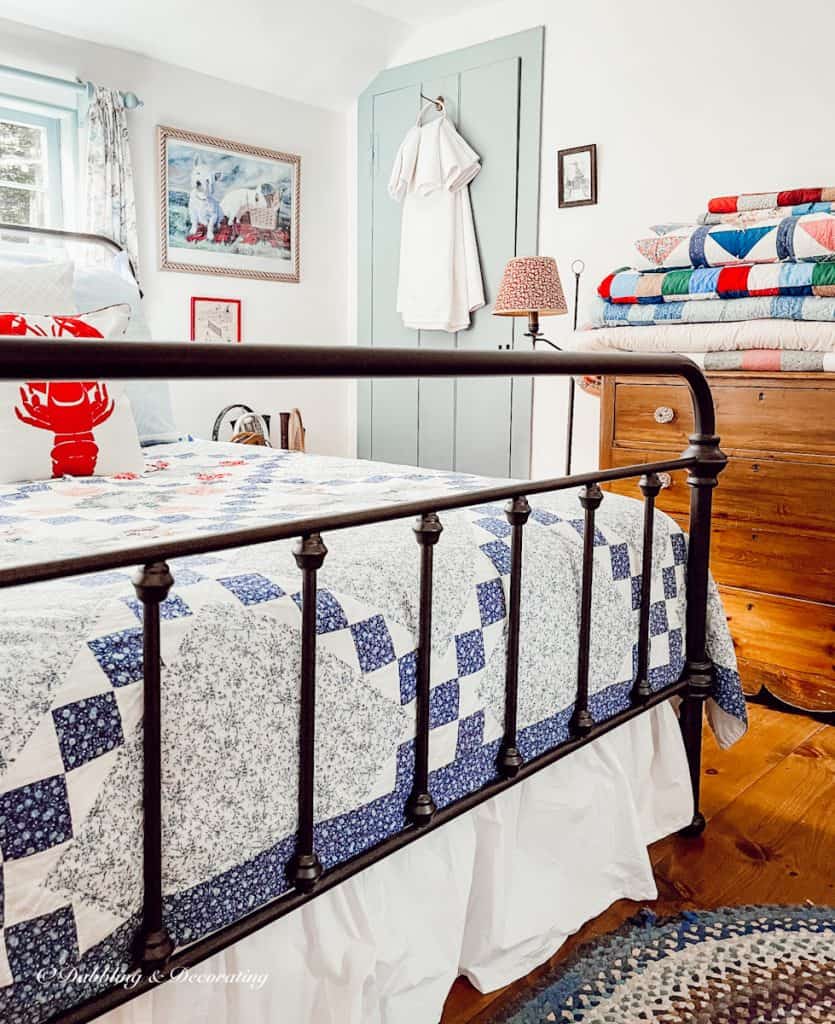 Learn more about our Coastal Maine home and where it all started here and here.
And I know you will love this new one-of-a-kind vintage rug from Revival HERE!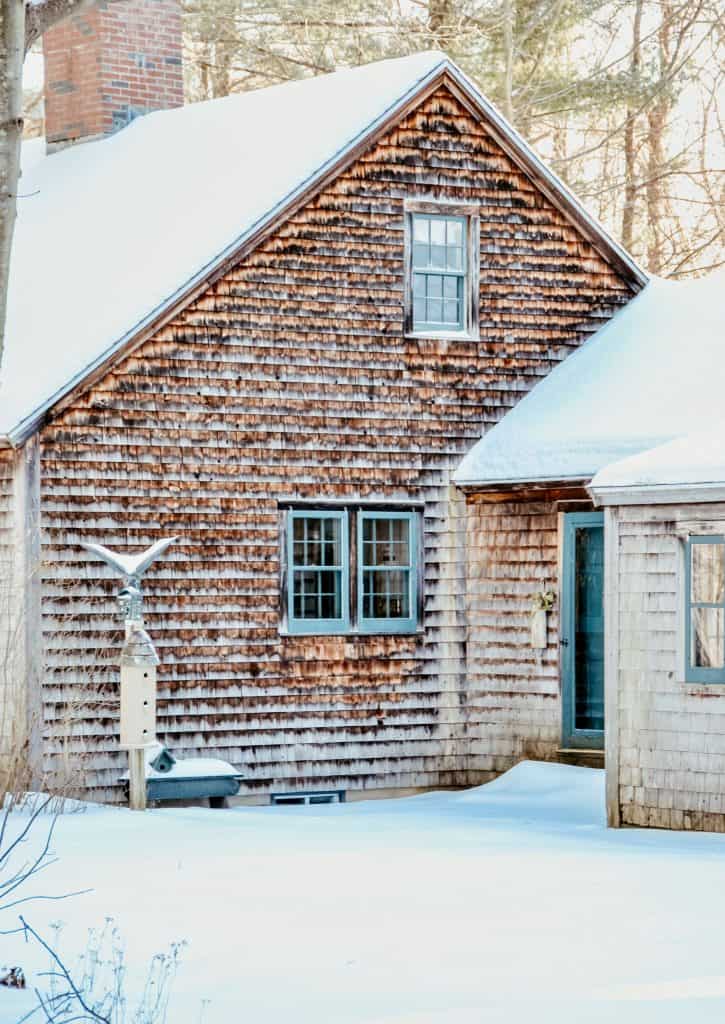 And this year at our Vermont home, I am determined to clean out our basement, selling many of the thrifted goodies that it too holds.
Just not any family heirlooms here…
Check out My Favorite Second-Hand Shops from Vermont to Maine here and bookmark it for your later reference.
Have I inspired you to set your own thrifting goals for 2022 yet?
Here is a template I created to help get you started:
You may also enjoy seeing This Season's Thrifting Trends.
What to Look for Thrifting in 2022
Vintage Rugs
Vintage Braided Rugs
Vintage Wall Pictures and Frames
Crocks
Ironstone
Vintage Kitchen Mixers
Vintage Bread Boards
Bedroom Pine Cabinets
Rectangle Pine Dining Room Tables
Vintage Bedroom Items

Vanity Tables
Hairbrushes and Hand Mirrors
Bedside Tables
Cozy Chairs or Bench
Pillows
Vintage Clothes Hangers
Atomizers and Perfume Bottles

Seasonal Coffee Table Decor
Vintage Drapes
Now, will you be making any thrifting goals for 2022?
Let me know in the comment section below.
Here's to Thrifting Goals in 2022!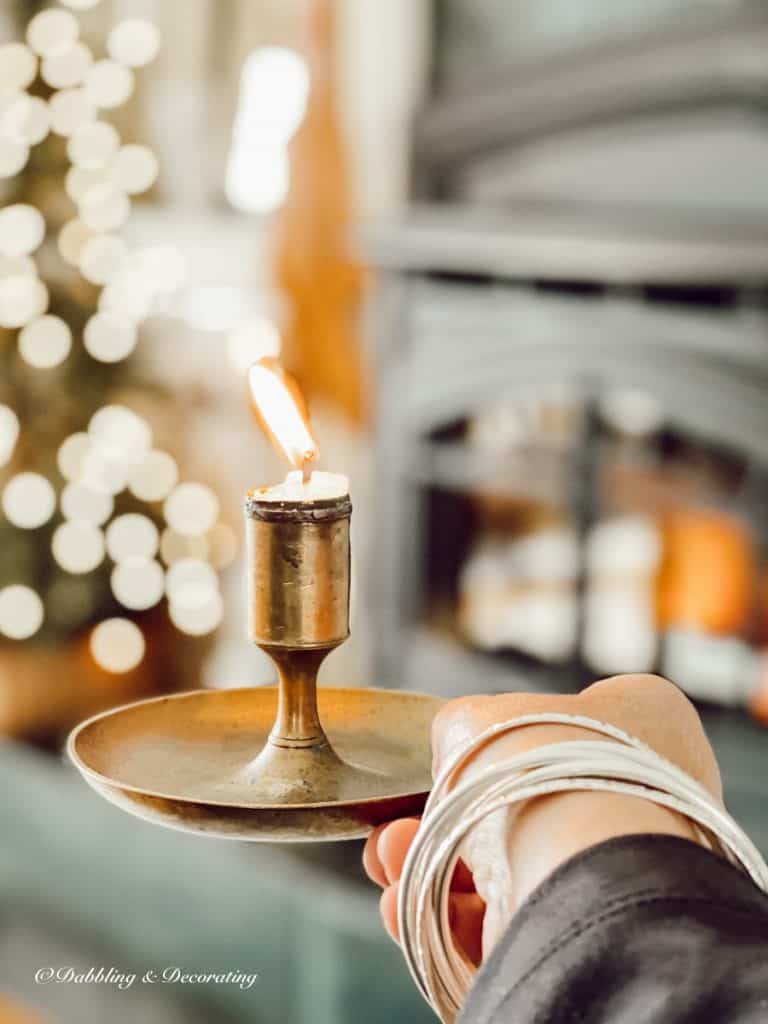 I'm so glad you dropped by, and if you are new to my blog, welcome! I hope you enjoyed your visit with us here today at our Home in Coastal Maine.
Be sure to also check out our Home in Vermont too, where we spend winters enjoying the coziness of home in the Green Mountains of Vermont.

I've created the above custom pin just for this post! Hearing from you makes my day and your comments mean so much to me! Please join me over on Instagram & Pinterest to see more!
Next up on today's Thrifting with the Gals Blog Tour is my friend Kristin from White Arrows Home who has the most beautiful log cabin in the Northwoods of Wisconsin. And today she's sharing her Top Thrifting Finds this Month!
BE SURE TO CHECK OUT THE OTHER THRIFTING GALS JOINING ME TODAY
YOU MAY ALSO ENJOY