I'm so excited that you are joining me here today for the first blog post of our new series, "Thrifting with the Gals"! A few of my favorite friends from over on Instagram and I have teamed up to share all our thrifting and antiquing adventures with you, along with all our tips and tricks! The gals will be thrifting from Maine to Vermont, New Jersey, North Carolina, Wisconsin, and Washington. We will be sharing all the thrifting live in our Instagram stories every Thursday followed up with a blog post showcasing all our thrifted finds in our homes on the third Thursday of every month!
MEET THE THRIFTING GALS!
Since this is the first post in the series, I am going to share a few locations where I love to shop along with some finds and decorating ideas. Then be sure to join us all over on Instagram every Wednesday, then back here monthly to see how we decorated with all the collected finds!
If you are new here today, welcome! This week I am at our Home in Coastal Maine thrifting and decorating a home we inherited from my parents about a year ago. Other times we reside in Vermont. I'm excited to share all the thrifting from both our homes and while traveling between the two!
One of my favorite stops this week was at the Americana Workshop in Kennebunk, Maine. I am looking for a few special pieces for our home here in Maine and this shop did not disappoint! Two items on my radar currently are; an apothecary piece for our dining room and a natural pine dresser for our sunroom.
Look what I found as I walked in the door!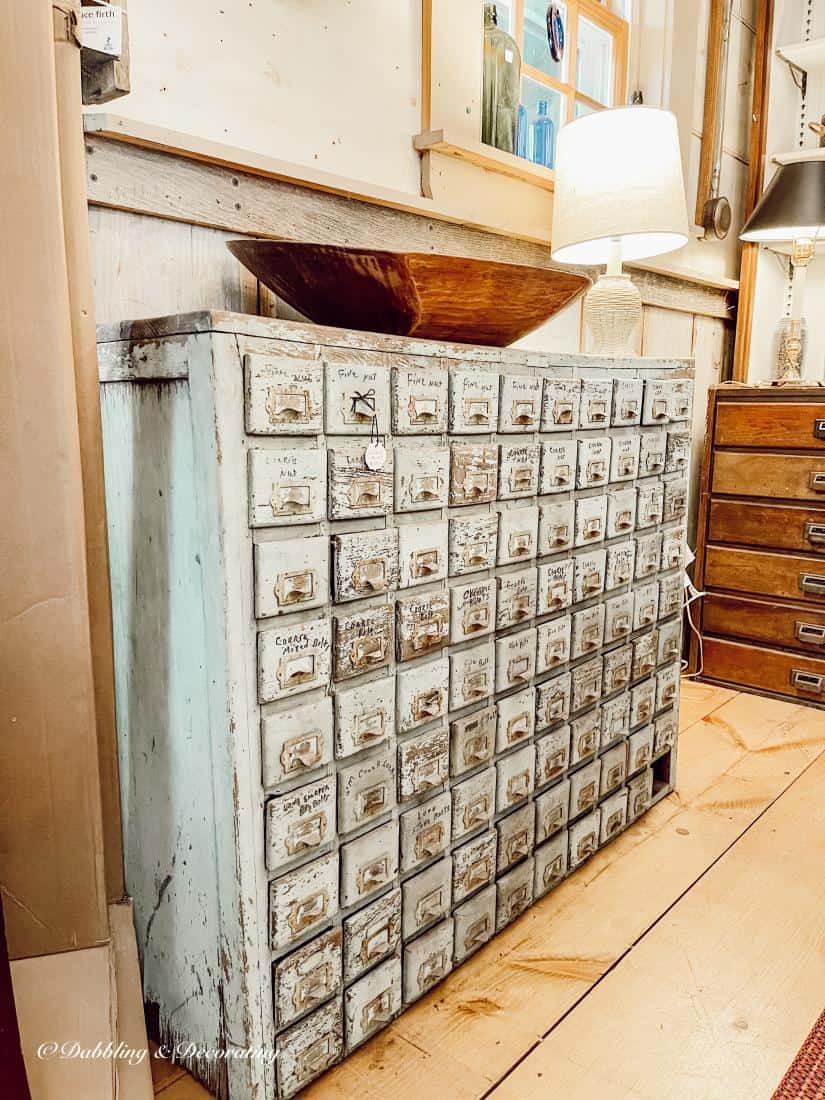 You may also enjoy the 13 + Best-Loved Vintage Antiques and Uniques post.
I can't tell you how much I am in love with this piece. It's missing a drawer on the bottom and it's selling for $795 with 20% off for President's Day week. The depth is perfect. Unfortunately, this apothecary cabinet was just too short in length for the space in our dining room. It looks much larger here than it actually was. The color is just beautiful.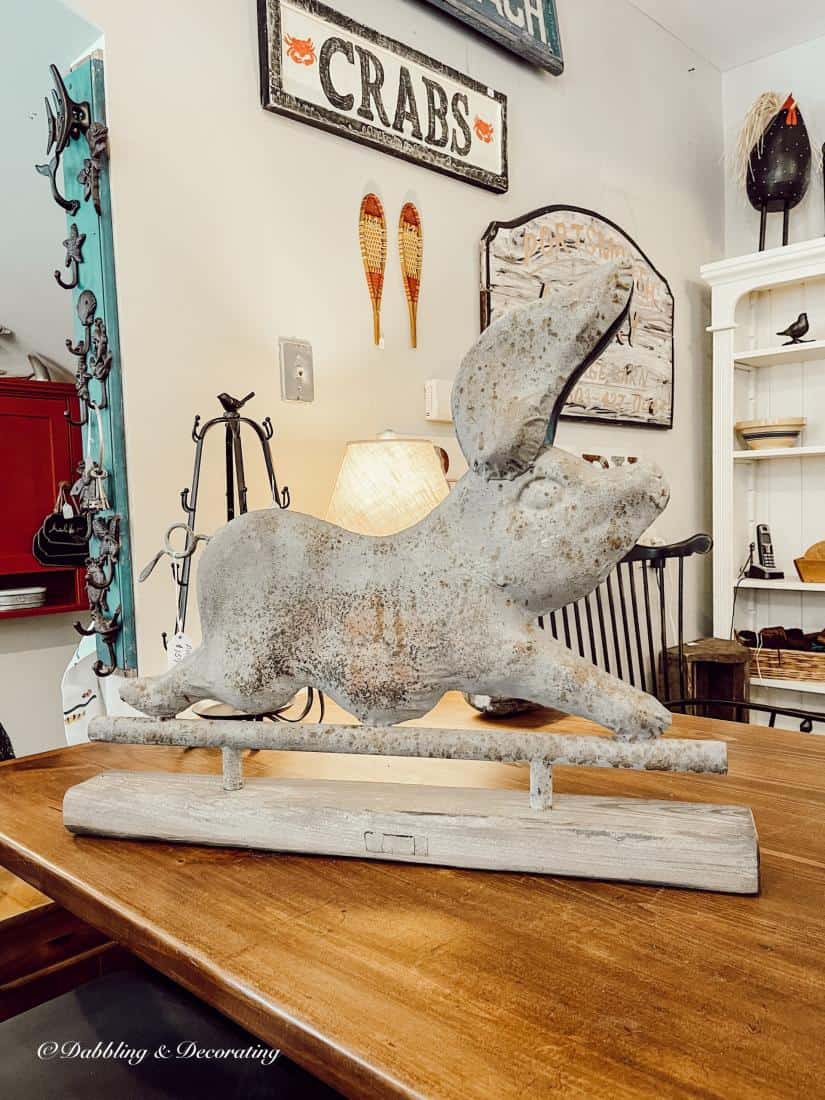 Next up I spied this flying pig weathervane. Again, that same vintage blue coloring! Luv, Luv, Luv. I brought her home and styled her with my mother's antique brown jugs on the fireplace mantel. She's also adorable and displayed on our dining room table! I named her Olivia Dabbles after all the Instagram suggestions I received from you!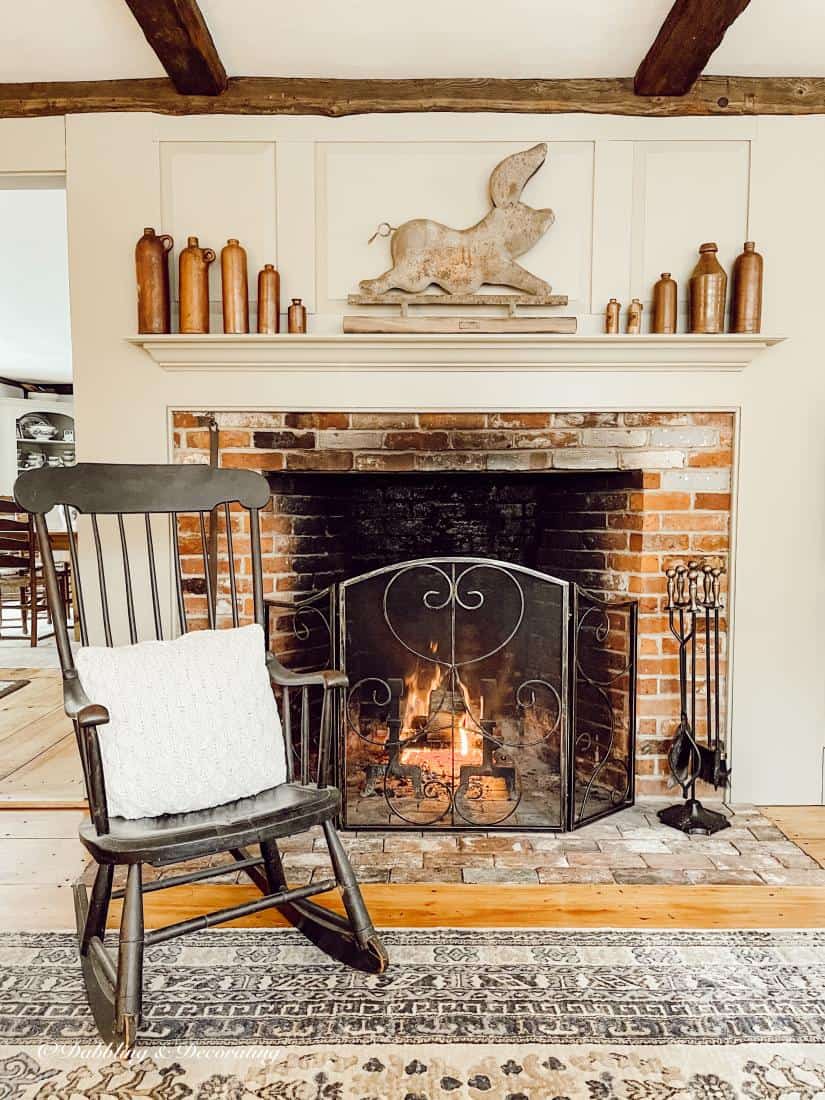 Next, I fell for this small dresser. But again she was just too small for my sunroom and I really think a natural pine will be more warming for the room that already is carrying so many blue pieces. I had to pass.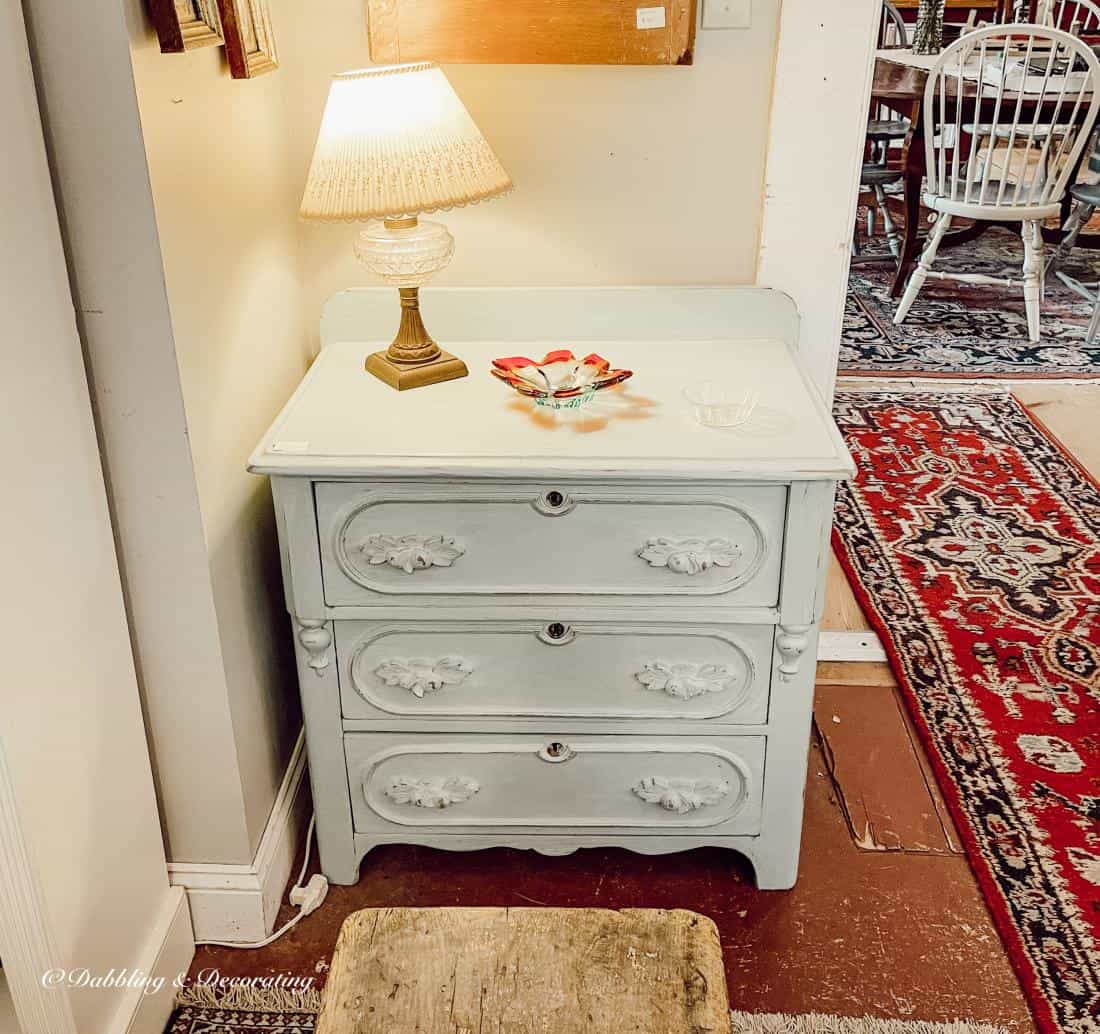 After taking a lot of measurements here, I decided to head home. I made one more quick stop at a place in Ogunquit, Maine. There I found the most adorable pair of vintage chandeliers. Exactly what I had been looking for to hang in our Maine dining room.
The antique chandeliers were selling for $400 for the pair minus 20%. I adore everything about them! However, when I asked the clerk if they worked he responded, "he didn't know and didn't guarantee anything". Then I asked if he could call the vendor selling them to ask them if they were in working condition. He replied rudely "No and that I had to take my chances". (They're $400!!) I was so frustrated I left. Shop owners are always happy to call the vendors and vendors are always happy to get those calls too! I was so disappointed. But I will find another pair somewhere else and I will be so happy when I do!
Another favorite shop of mine is this four-story barn filled with antique dealers, The York Antiques Gallery in York, Maine. I can't wait to show you what I found!
I went there looking for some ironstone pieces that I wanted for our home. Being familiar with this shop, I knew there was a vendor here who sold ironstone at great prices. And it did not disappoint!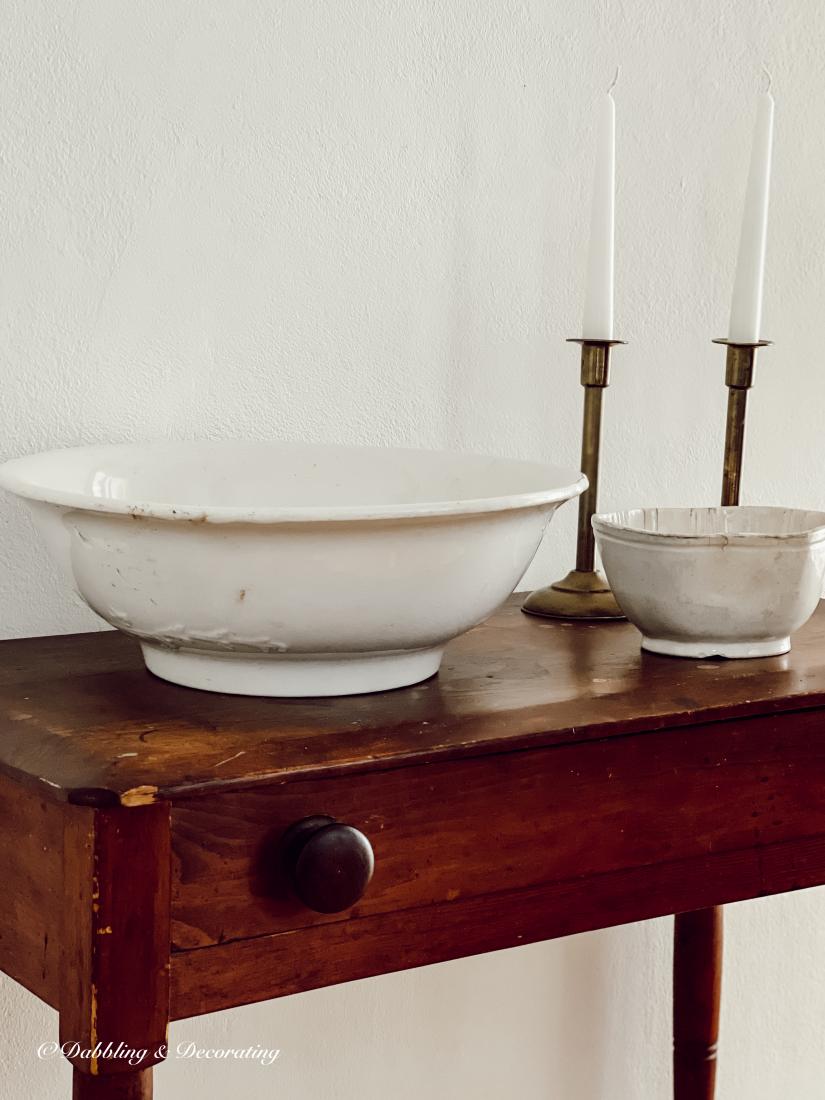 I found this ironstone bowl, which I was looking for to add to our new coffee table in the sunroom. The bowl was $28 with the traditional 10% off at checkout when paying with cash or a check. I ran it through the dishwasher and it came out beautifully! Beach stones that I had collected at the local beach over time filled the ironstone bowl adding the much-needed texture.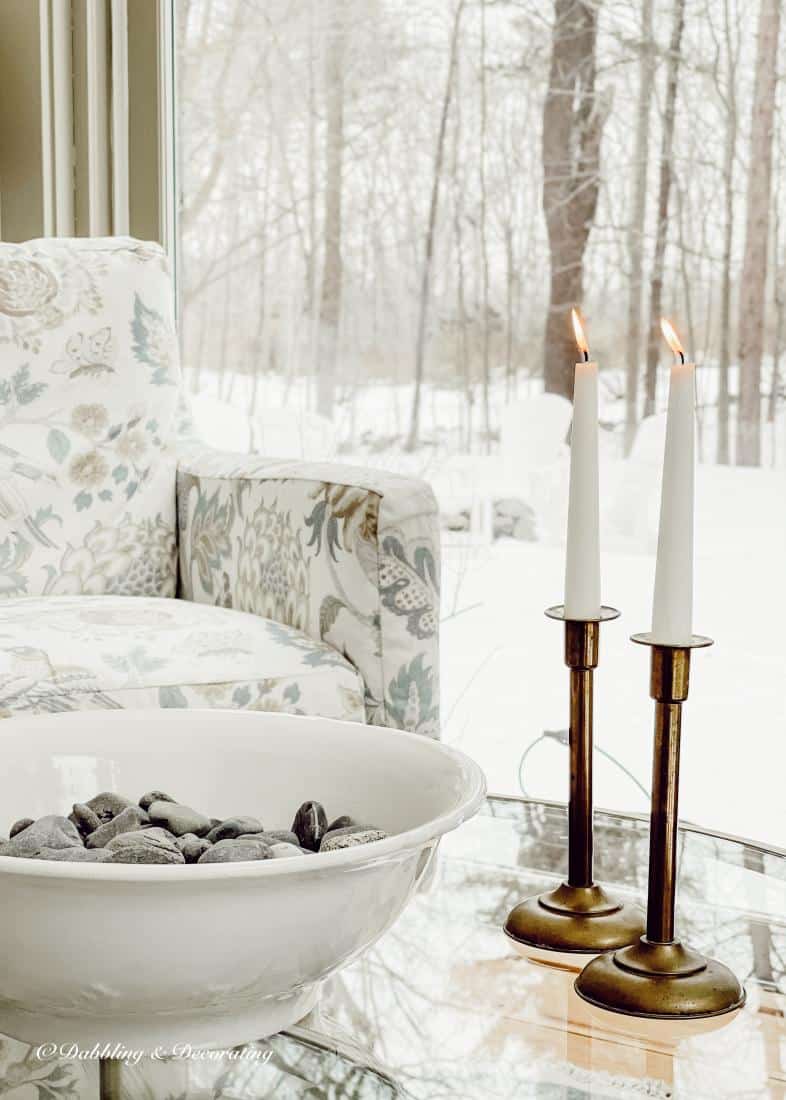 Two brass candlesticks with candles for $17 + 10% off at checkout. I can never pass up brass candlesticks, especially at this price! I adore the vintage charm they add to almost any space.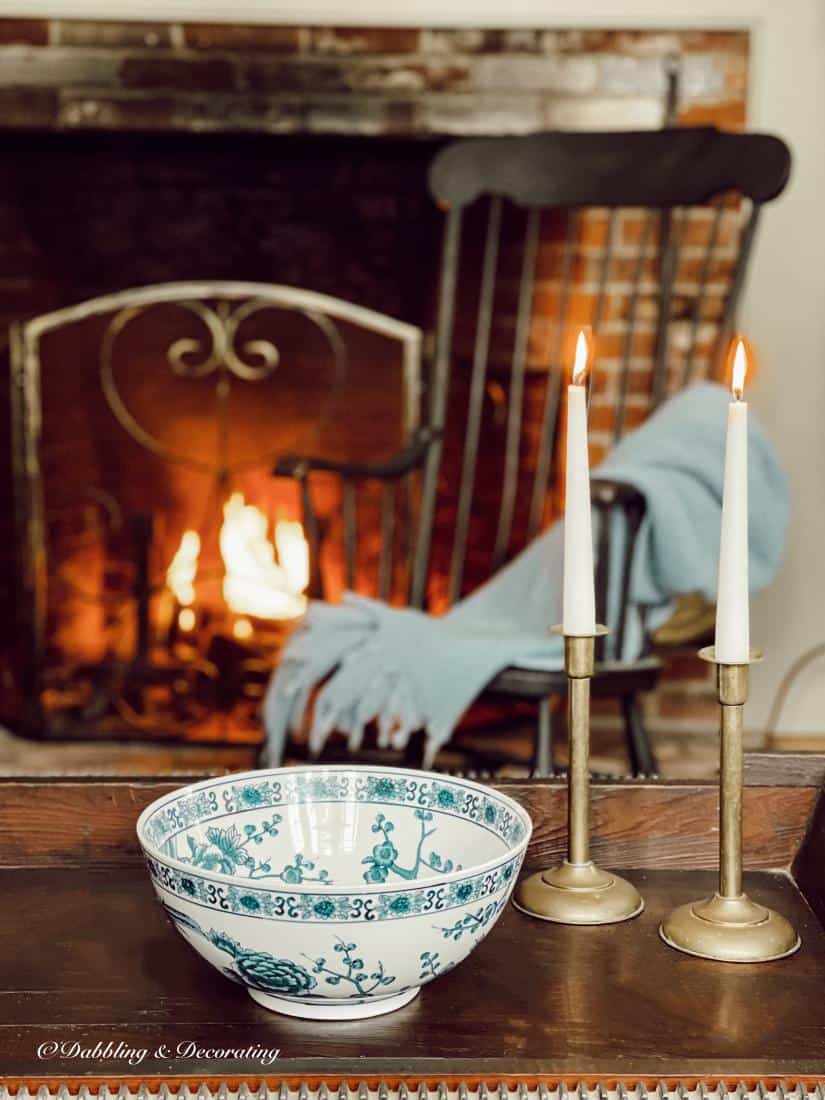 The other favorite piece I found was an antique ironstone mold for $22 +10% off at check out. For now, it simply sits on a dark antique table that was my mother's in the dining room. I really like the contrast of the white with the dark table accompanied by a local book. I'm sure it will find its way into several places throughout the home though. Stay tuned…
Check out 12 of the Year's Best Vintage Finds Countdown here.
I'm so glad you dropped by, and if you are new to my blog, welcome! I hope you enjoyed visiting our Home in Coastal Maine with us today.
Be sure also to check out our Home in Vermont, where we spend winters enjoying the coziness of home in the Green Mountains of Vermont.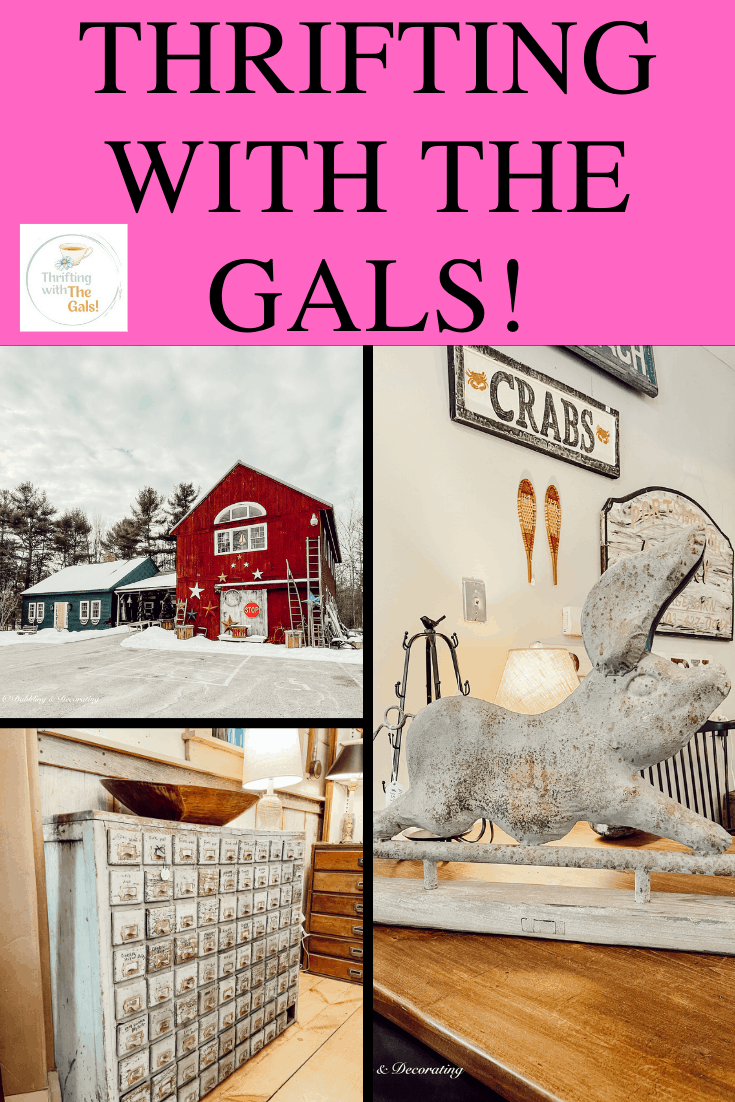 I've created the above custom pin just for this post! Sharing is Caring! I would love to hear from you too~ Your comments mean so much to me and truly make my day… Please join me over on Instagram & Pinterest to see more!
BE SURE TO DROP BY AND CHECK OUT THE OTHER THRIFTERS JOINING ME TODAY FOR #THRIFTINGWITHTHEGALS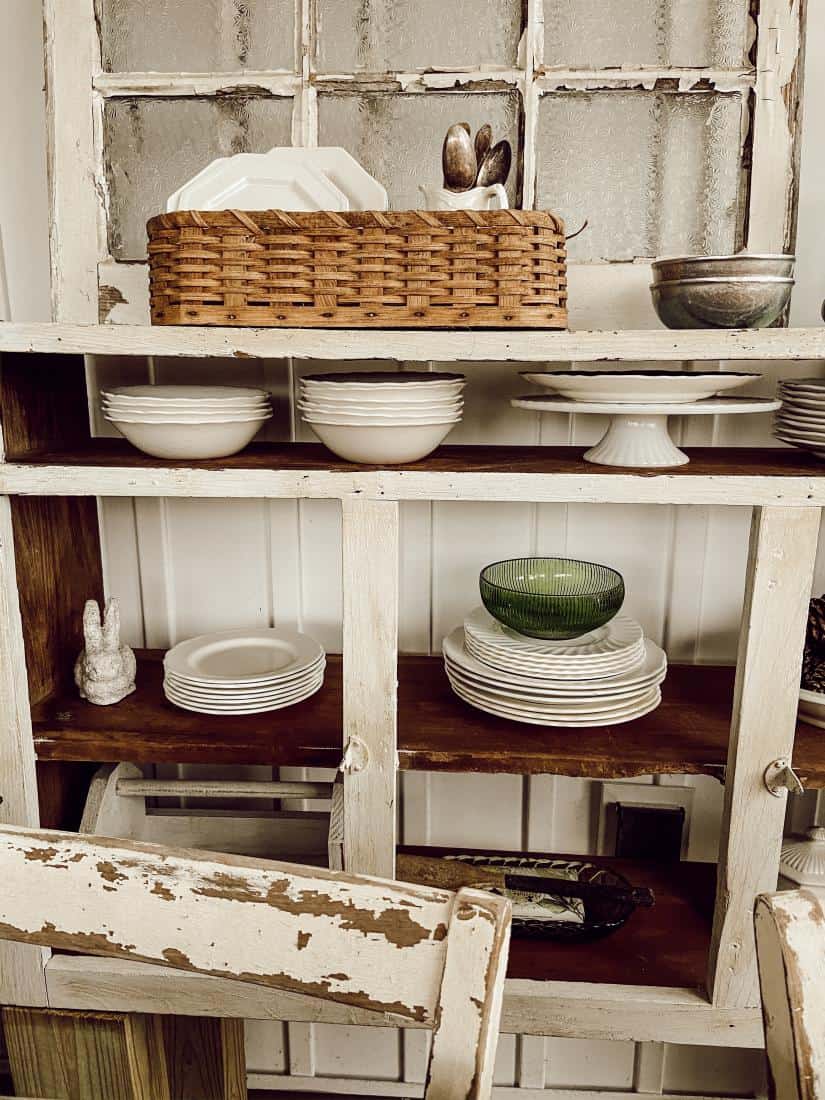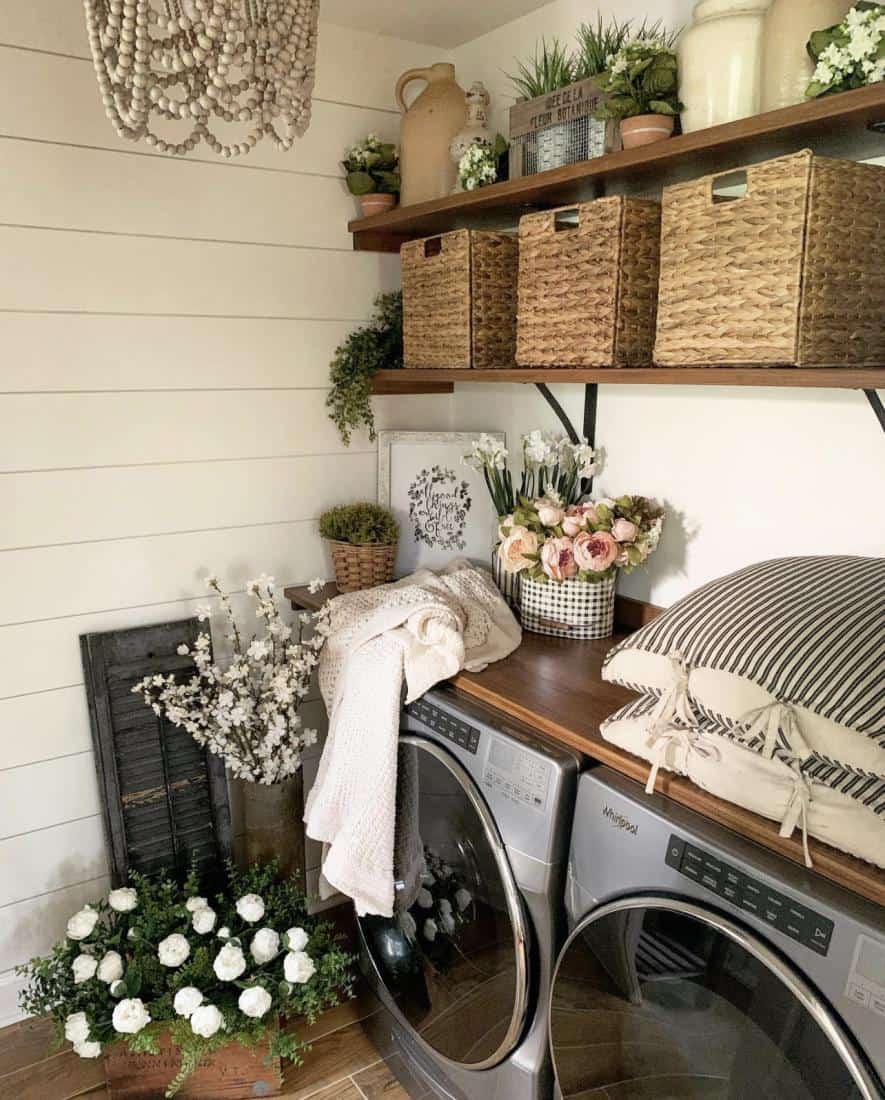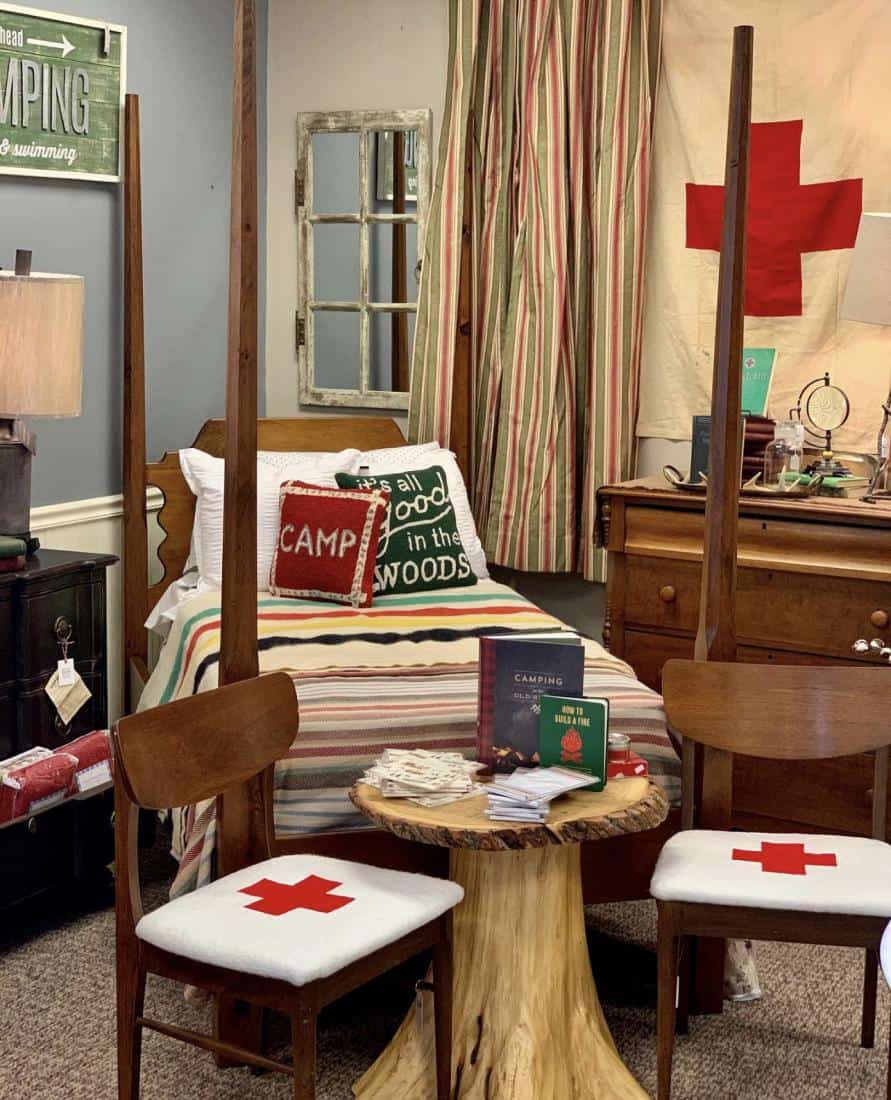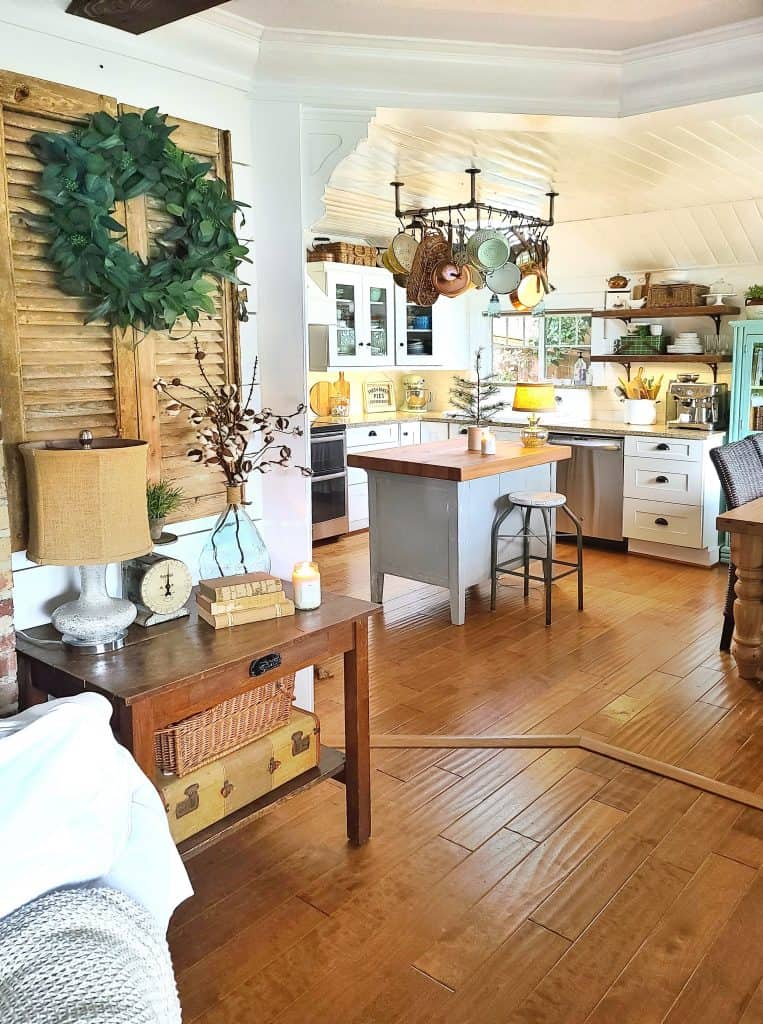 YOU MAY ALSO LIKE