Thrifting for treasures is one of my favorite things to do! I love looking for vintage finds to enhance our home in both Maine and Vermont. So when Ashley over At Home with Ashley in Utah asked me to go thrifting with her virtually, I couldn't say YES fast enough! How fun this would be to go thrifting in New England with Ashley!
So Let's go thrifting in New England…
The Blacksmiths' Mall, now Hutchins Antiques is a large and extensive antique center with over 70 dealers. The prices are about average especially for being in a high-traffic coastal Maine town. You can definitely find some great deals here and they have everything from collectible jadeite to antique furniture! And everything in between. Parking is super easy too, which is a bonus.
These vintage linen tablecloths come in all sizes, are all beautifully pressed, and range in price from $8.00 to $32.00. This is really what I call a treasure find! I purchased two for a lobster tablescape I was putting together for a small outdoor summer gathering.
Here I displayed two different patterns of the vintage linen tablecloths on our backyard table paired with sunflowers and blue glassware that I also found at the Blacksmiths' Mall for $15.00.
Breakaway Designs is a favorite stop of mine on Antique Alley, as Route 1 is often referred to in southern Maine. I love the owner's creative touches and I get so many fun ideas from just browsing here. Her prices vary, but I know I can always make a deal here!!
Check out these cute ideas I found at Breakaway Designs today that can easily be recreated at home.
Do you have any old paintbrushes? How cute are these simply gathered in a bucket, basket, or pottery?
I love antique blues and these two frames caught my eye right away. But $60 apiece is a little steep for me. BUT, what a simple way to decorate some old frames with a fresh coat of paint for layering on a wall, mantel, or framing! Love them!
Painted books!! An antique blue! What a great idea!!
These books would look so fun in a bathroom, a child's bedroom, a guest bedroom, etc…
And the birdhouse is adorable too! But the books, I can easily recreate this look at home…
Here are a few items that came home with me. It was a great day at Breakaway Designs!
A pair of lobster pillows for $16 for anywhere they land…
A driftwood sailboat $20 to hang on the back door.
Antique blue dresser $100 for our master bedroom
The dresser required our Bernese Mountain Dog, Ella to ride shotgun on the way home!
Sage Farm Antiques is a wonderful antique center that hosts 6 designated markets a year with over 20 vendors. They have three locations in New Hampshire and are now offering an online Facebook Marketplace too! There was a bit of line to get in here in the era of COVID-19, but I managed to find a few goodies.
You won't want to miss this Early Buy Event at Sage Farm Antiques too.
6 Baskets for $6.00. Love these for the kitchen!
Here's how I decorated with the baskets in the kitchen.
These globes are my favorite colors to decorate with. I adore the blues, blushes, and neutrals. I bought two of the larger ones thinking they would look so fun stacked on a dresser in our bedroom attic.
Here are the globes in our guest bedroom in the attic. I also picked up the three blue bottles and vintage alarm clocks while I was at Sage Farm Antiques. The lamp was a $20 thrift store find, also found on Antique Alley from a prior week's shopping trip.
A few other fun items that were difficult to resist, which I did, but only for this trip. I'll be back…
I'm so glad you dropped by, and if you are new to my blog, welcome! I hope you enjoyed your visit with us here today at our Home in Coastal Maine.
Be sure to also check out our Home in Vermont too, where we spend winters enjoying the coziness of home in the Green Mountains of Vermont.
Please join me as a regular here at Dabbling & Decorating by signing up for my Saturday morning newsletter and never miss an update!

I've created the above custom pin just for this post! Hearing from you makes my day and your comments mean so much to me! Please join me over on Instagram & Pinterest to see more!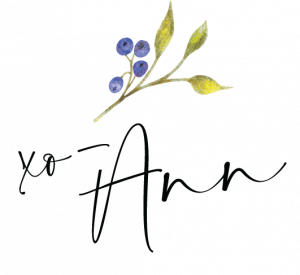 YOU MAY ALSO ENJOY