Today I am very happy to be sharing a working list of my favorite second-hand shops from Vermont to Maine. A list that you have all been requesting and is well overdue! Be sure to bookmark and pin this post to your favorite Pinterest board for later reference! I plan to keep this list updated for your convenience.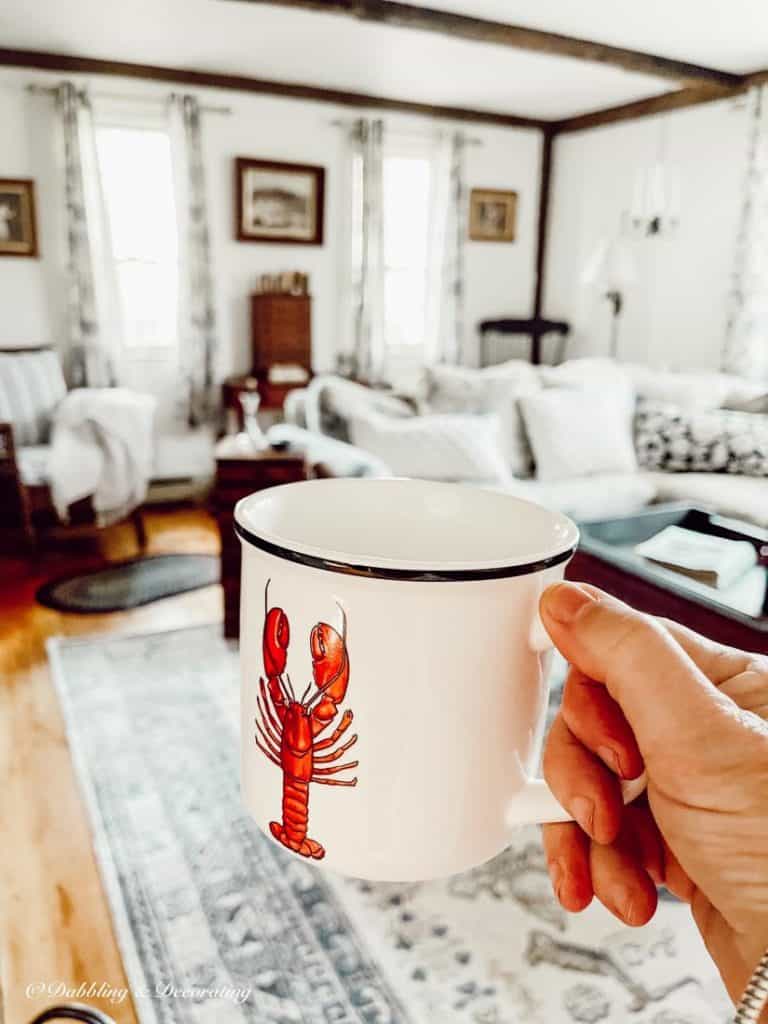 VERMONT SECOND-HAND SHOPS
I love attending the Vermont Vintage Market Days twice a year in both April and October. It's filled with vintage and antique vendors from all over New England. I never miss it!! It's a small fee to enter, however well worth the visit and parking is easy too! You'll never find this market very crowded, which is a big bonus!!
You May Also Enjoy What I Found There:
Vintage Market Days Vermont Fall Haul
Vintage Market Days and Inspiring Finds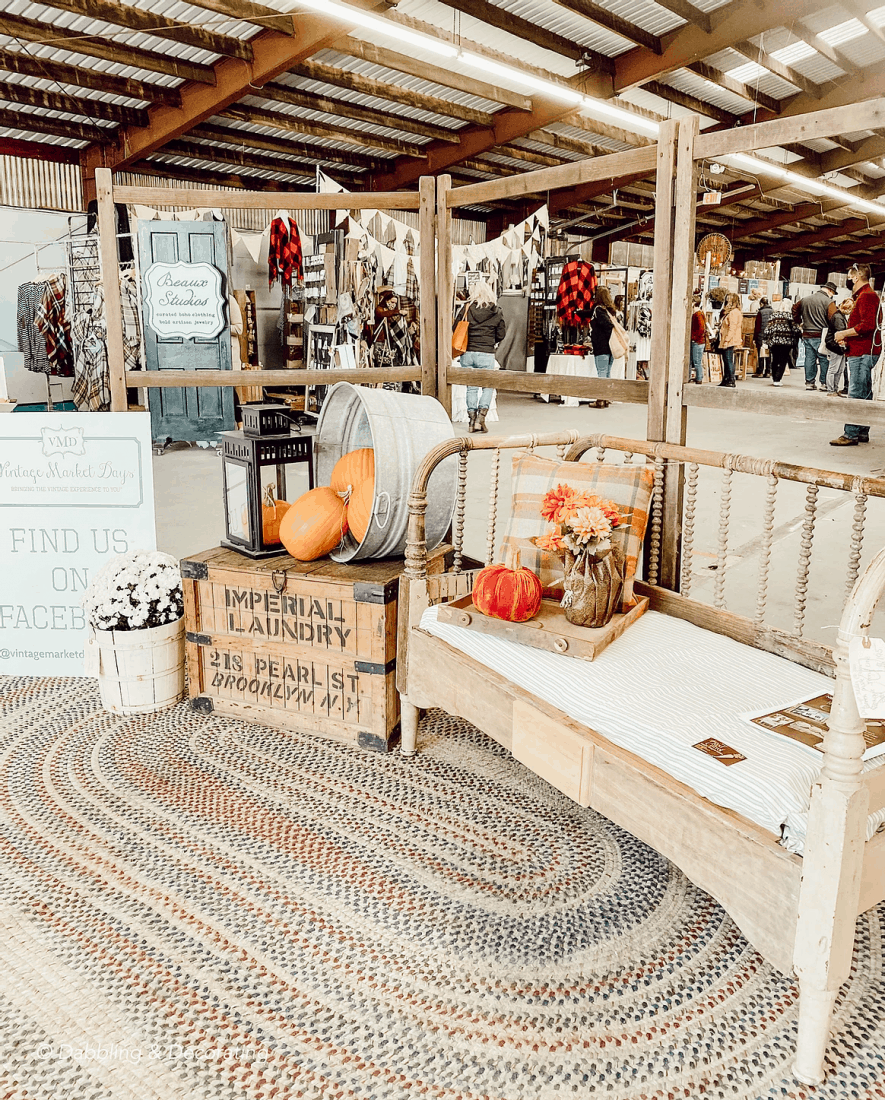 This second-hand shop is fairly new to the area and packs quite a punch! You'll find an assortment of vintage and thrifty finds along with some newer items too! Prices are fair and they are in the stages of opening a second furniture shop next door too! I love how they have small table setups with different vintage themes!
You will now find Dabbling & Decorating in the window here too and check out How to Start a Vintage Booth Business.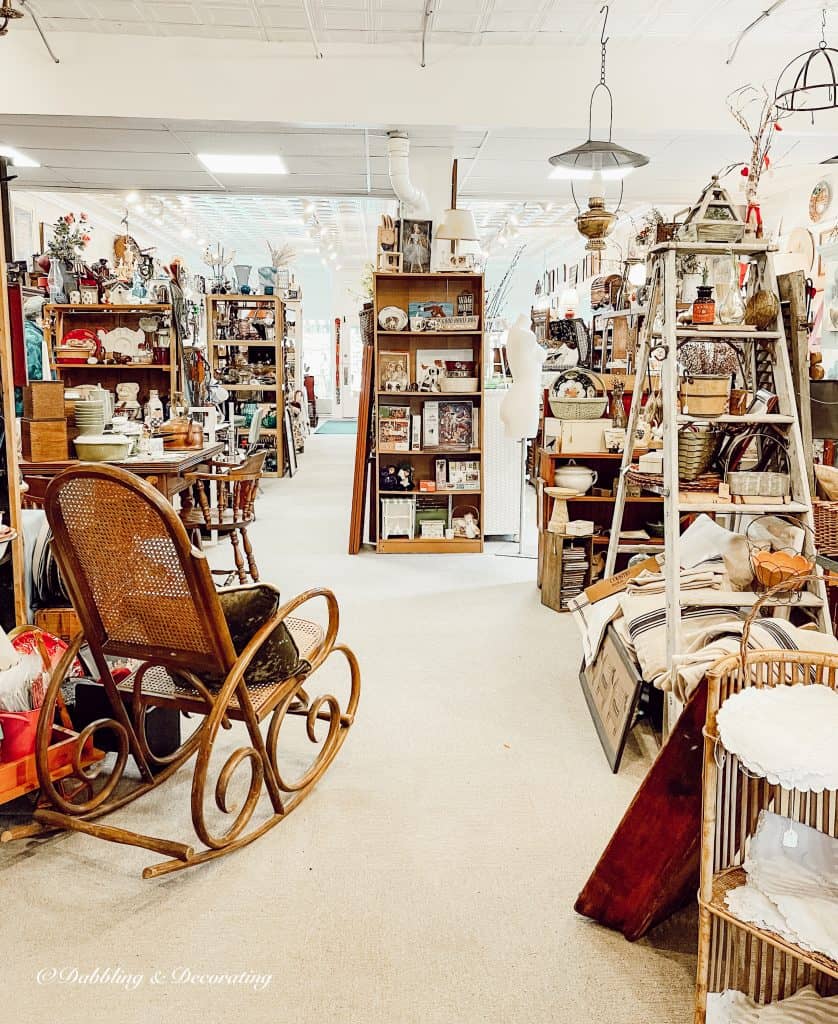 This is a large one-floor antique center with several different vendors. Prices are reasonable and it's definitely worth a stop if you are in this area. Stop by the Heritage Deli too and enjoy their wonderful deli. Just down the road on the right.
You May Also Enjoy What I Found There:
Cozy Antique Spring Porch Ideas
Decorating with an Antique Haul
Let's Talk About This and That…
Front Door Ski Lodge Vintage Snowshoes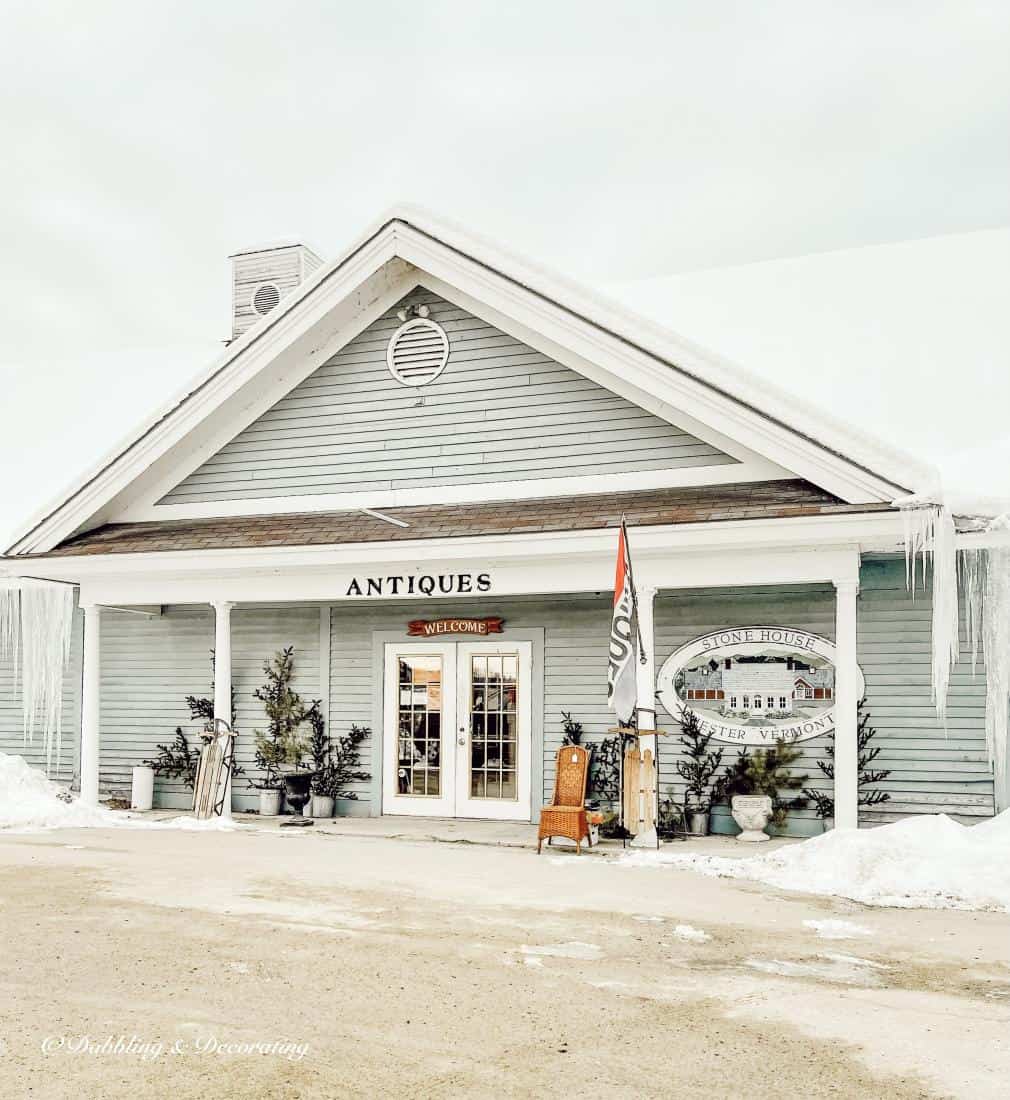 The Vermont Country store is just a few miles down from the Stone House Antique Center on the right. And is also worth the stop for all things practical and hard to find from days gone by. VCS also has an online store. And you will not want to miss out on all their cheese samplings!
You May Also Enjoy What I Found There:
A Fall Visit to The Vermont Country Store
Vermont Fall Colours | Thrifting with the Gals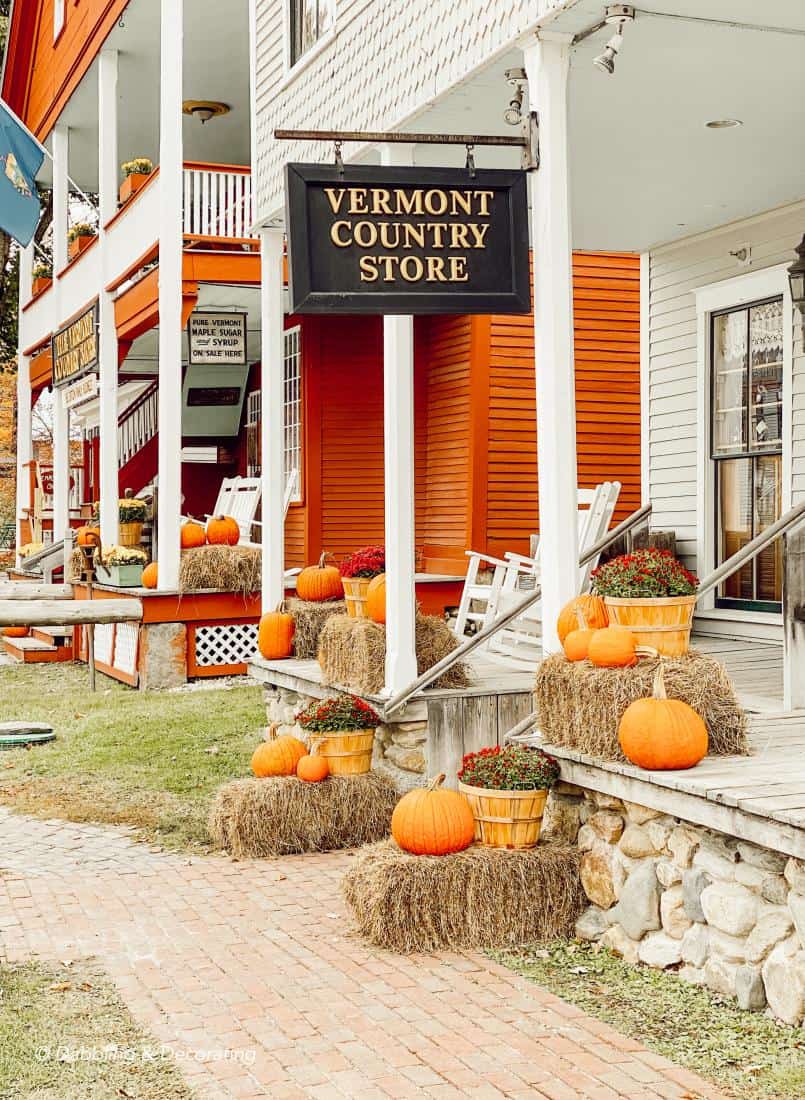 I never miss this second-hand shop! It is very whimsical with both its indoor and outdoor shopping. Lots of creative finds for your gardens, homes, backyards, and more. Prices are reasonable with a mix of all things vintage and new. Always a favorite stop!
You May Also Enjoy What I Found There:
Vintage Toboggan Sled | Ski Lodge Decor
Spring Thrifting and Antiquing with the Gals!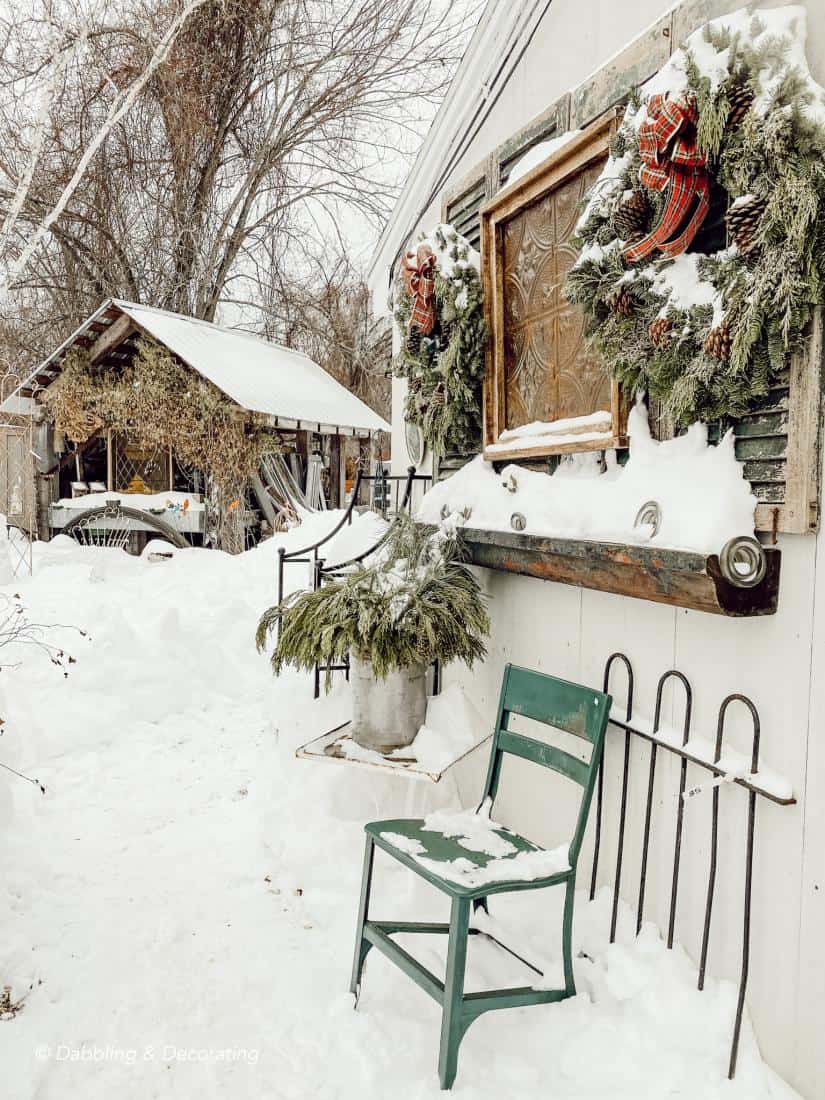 SOUTHERN COASTAL MAINE SECOND-HAND SHOPS
I have mapped out the below for you as if I was going for a day of thrifting myself, starting with the York Antiques Gallery! Southern coastal Maine is extremely busy with tourism over the summer months. I highly recommend shopping these favorites from September to May to avoid the out-of-state crowds and increased prices. I've included the website or Facebook page for each second-hand shop for your convenience.
There is so much to see in this amazing four-story barn filled with antiques and vendors from all over. The prices are reasonable and if you can't find what you are looking for here, just mosey on the road up the road and enjoy all the shops on Route 1 coined "Antique Alley" that I've listed below. Simon Pearce out of Vermont also has a showroom here that you won't want to miss!
You May Also Enjoy What I Found There:
Leaning into Grandmillennial Style with Fabulous Drapes
Thrifting for Treasures with the Gals
Best Thrift Finds ~ Thrifting with the Gals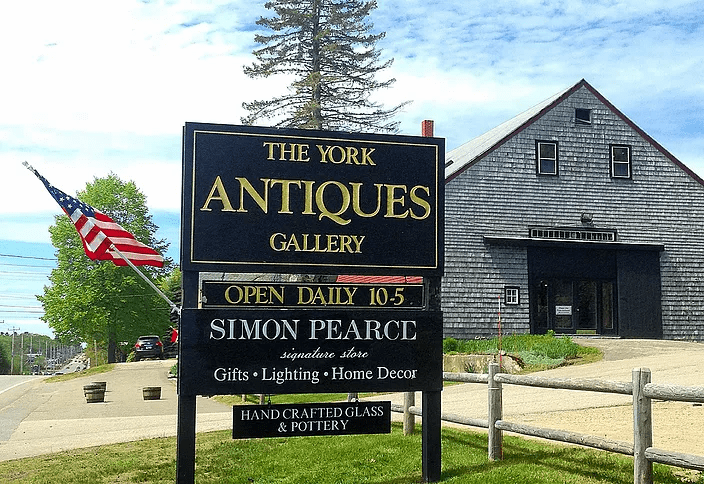 I adore this little shop, which is a combination of vintage vendors, painting and DIY, clothing, and coastal collectibles. It's definitely worth a stop by!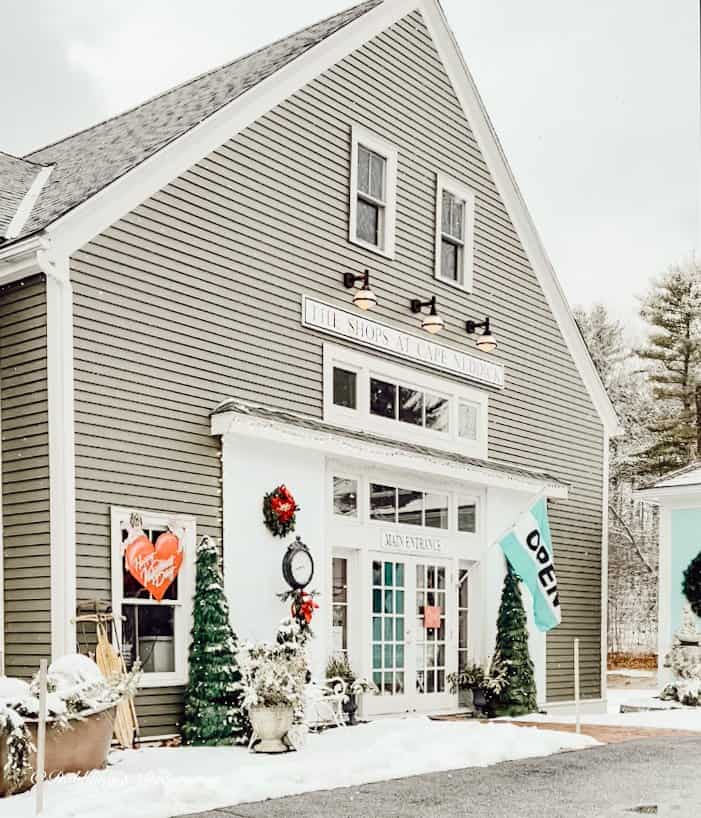 This is a deceivingly large one-floor shop in downtown Ogunquit, a few miles past the York Antiques Gallery on Route 1. Again, packed with vintage dealers. Parking is very accessible and prices are again reasonable. Being located in downtown Ogunquit, it's a great place to grab lunch while you are here and visit the other shops in this quaint coastal Maine town. After lunch keep heading north on Route 1.
You May Also Enjoy What I Found There:
Vintage Glassware – It's All About the Glass
Cozy Antique Spring Porch Ideas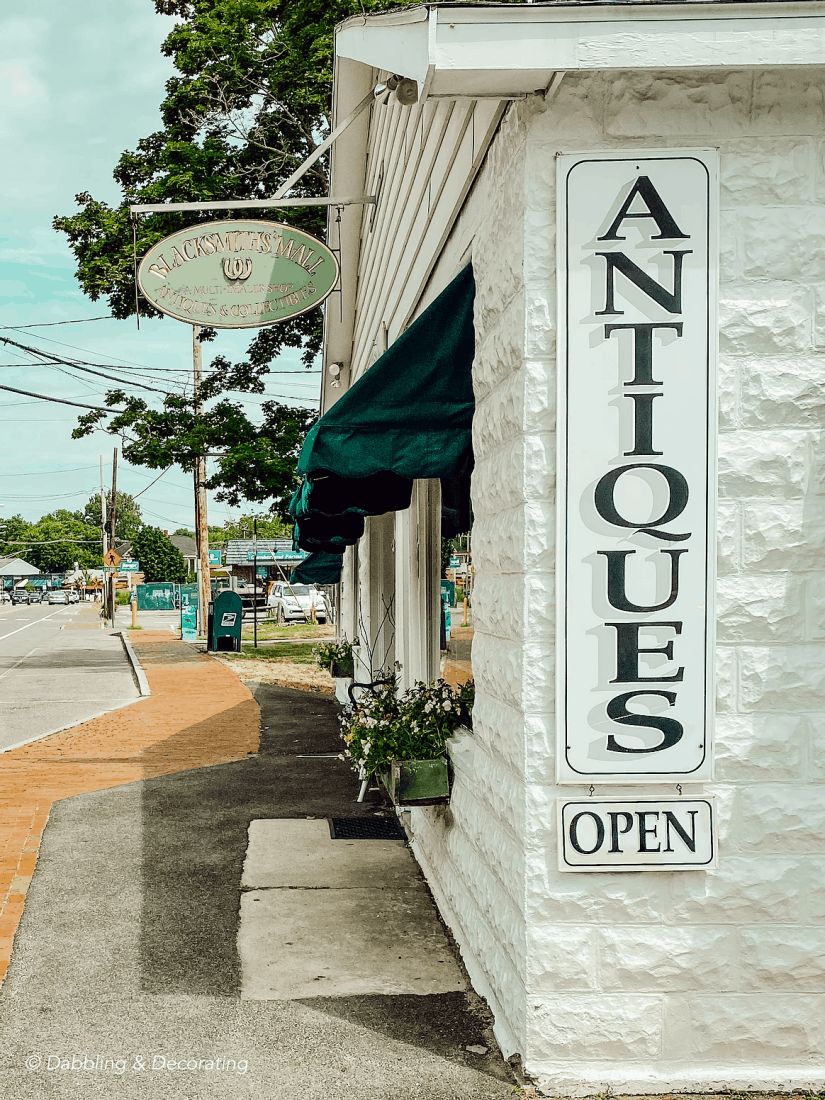 Next stop heading north on Route 1, you'll find this cute antique mall on the left-hand side a couple of miles up from Ogunquit in Wells, Maine. This is another large antique and collectible center that has plenty of parking and is reasonably priced. When the weather is nice, they will have a mini flea market outside too!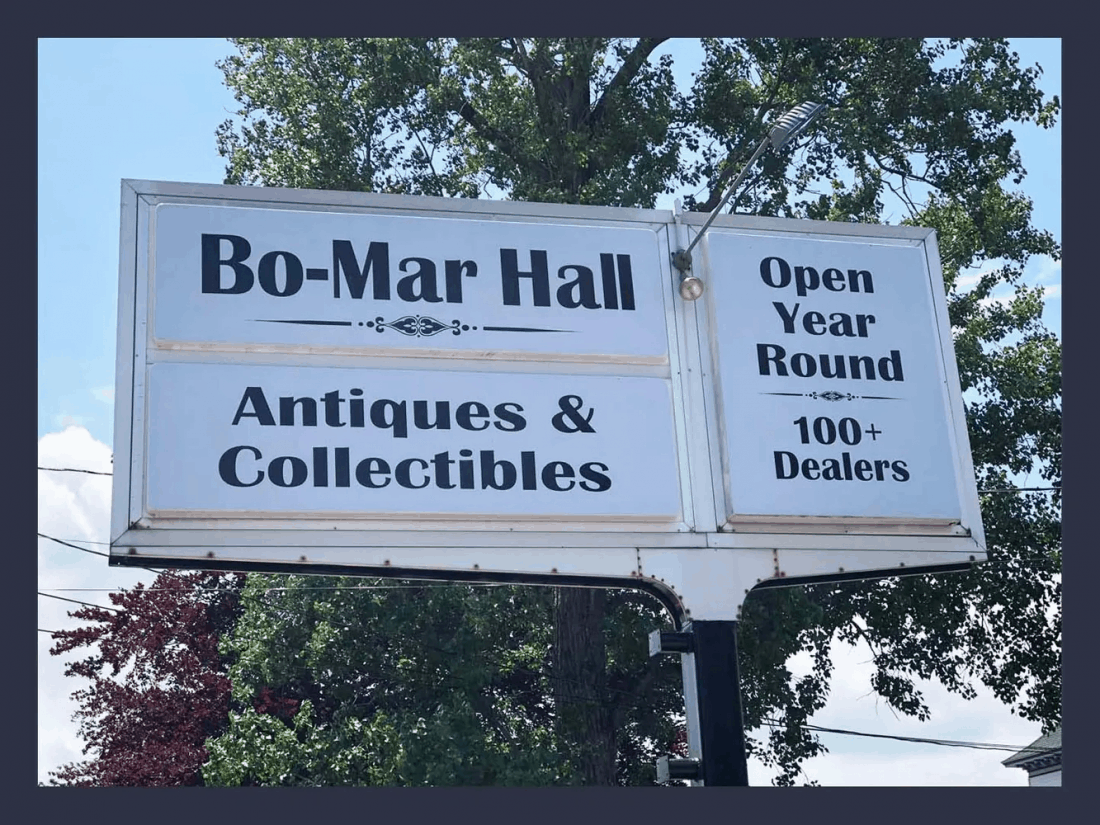 This is one of my favorite second-hand shops to go to when I'm looking for ideas. The owner has such a creative style and the shop is adorable. She isn't always open so be sure to call ahead! There's a handful of other shops in this center you can visit as well.
You May Also Enjoy What I Found There:
Fabulous Vintage Hutch Makeover
Thrifting with the Gals from Vermont to Maine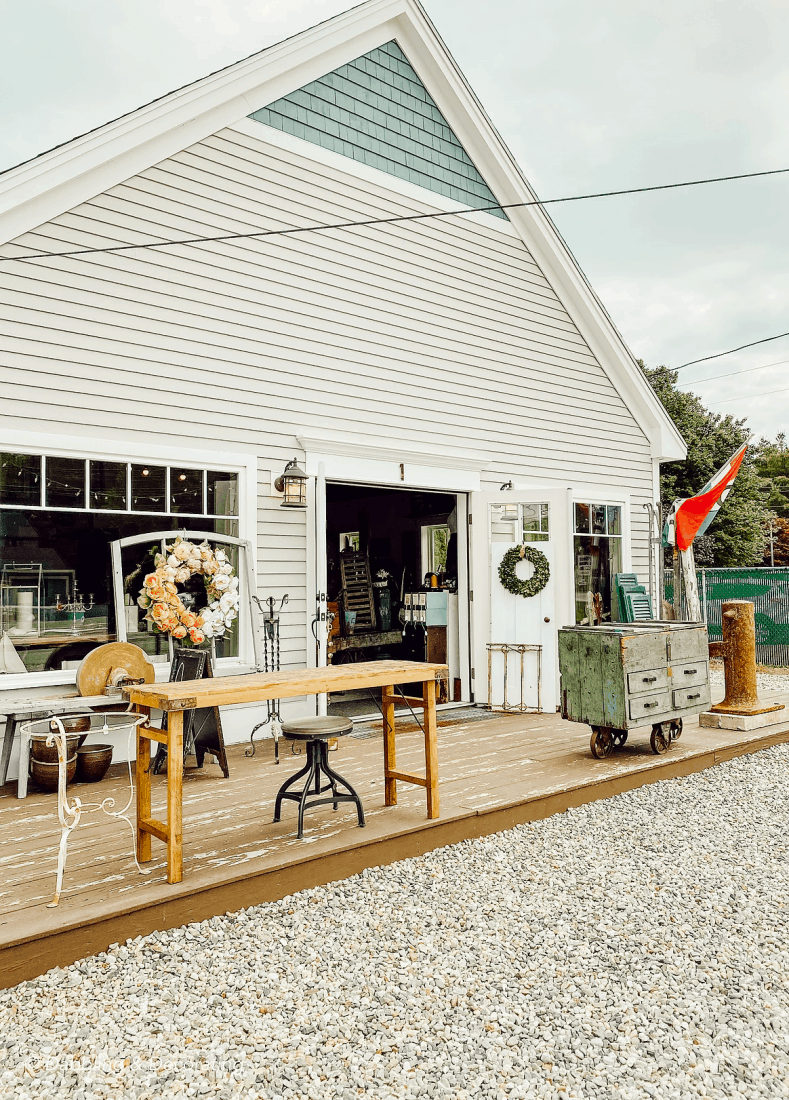 This is so much more than a thrift shop. This is a new store in a very large building. I expect big things from this shop as they grow. It's filled with antiques, vintage finds, a large children's section, clothing, and more. Safe Haven is a consignment and thrift store and all proceeds benefit our furry friends.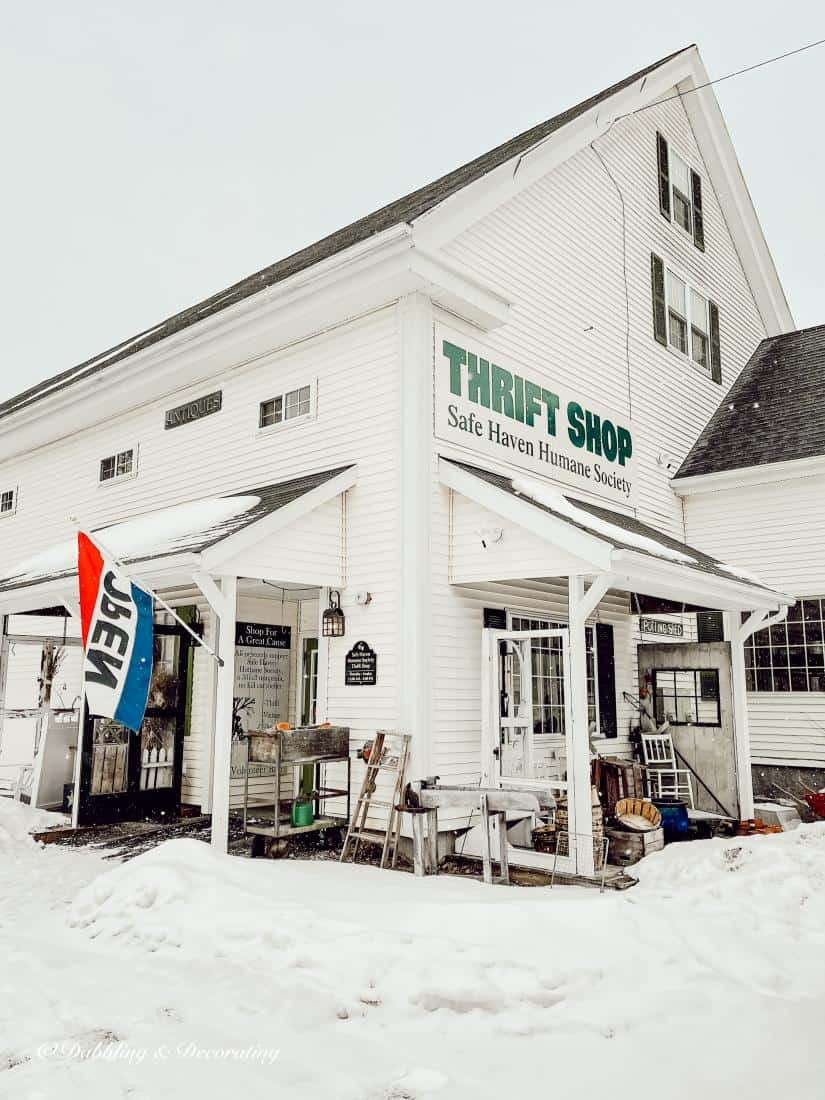 Another couple miles up the road you will find this gem on the left and the last of my favorites here in southern coastal Maine. The Americana has two stories filled with antiques and vintage furniture. The second floor offers up coastal cottage decor and these folks are super nice and helpful!
You May Also Enjoy What I Found There:
Green Chippy Apothecary Cabinet
Terracotta Pots and an Apothecary Cabinet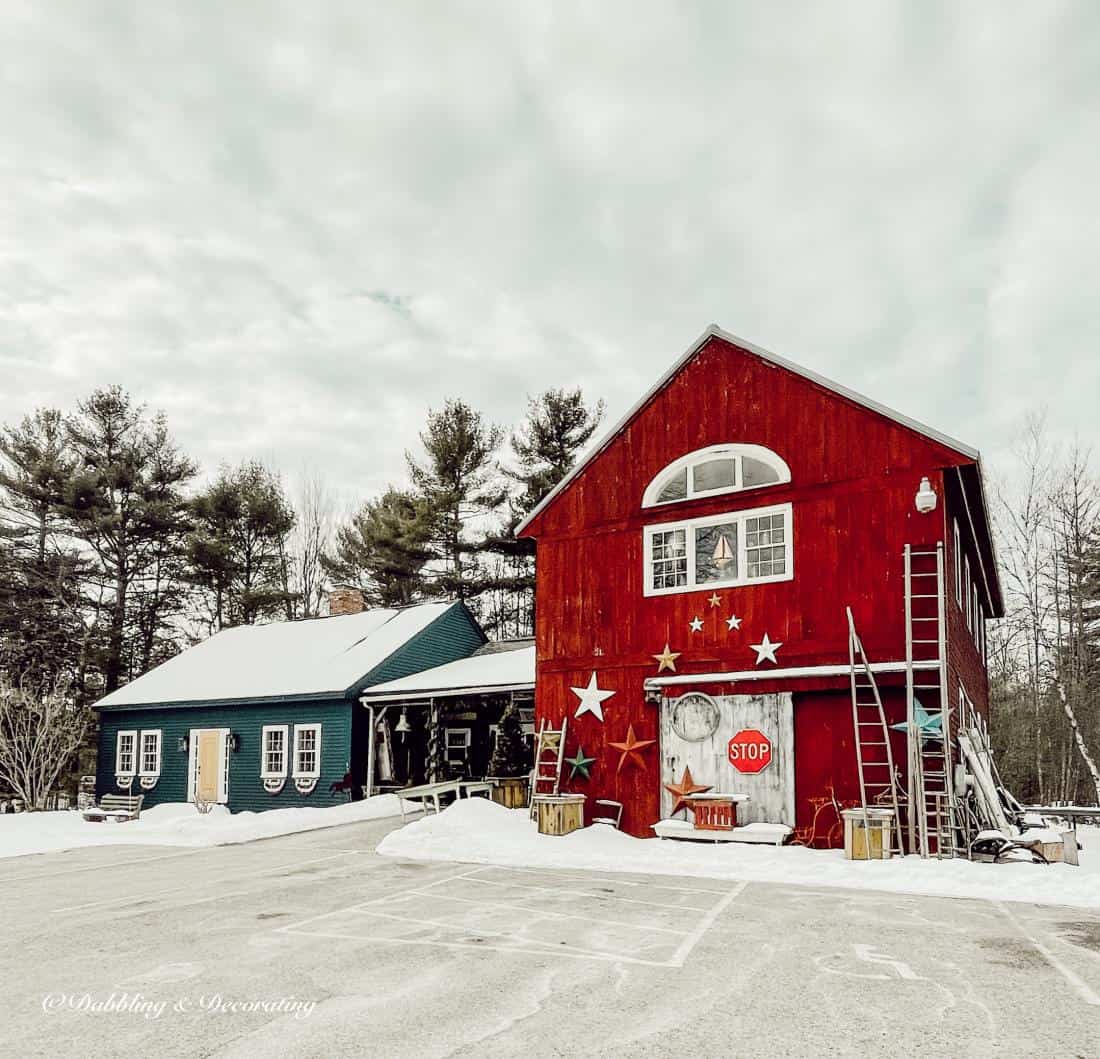 The Fabulous Find offers the highest quality goods at THE best prices. Don't miss it if you ever find yourself in this area! It's my go-to place whenever I am in town.
You May Also Enjoy What I Found There:
Best Thrift Finds ~ Thrifting with the Gals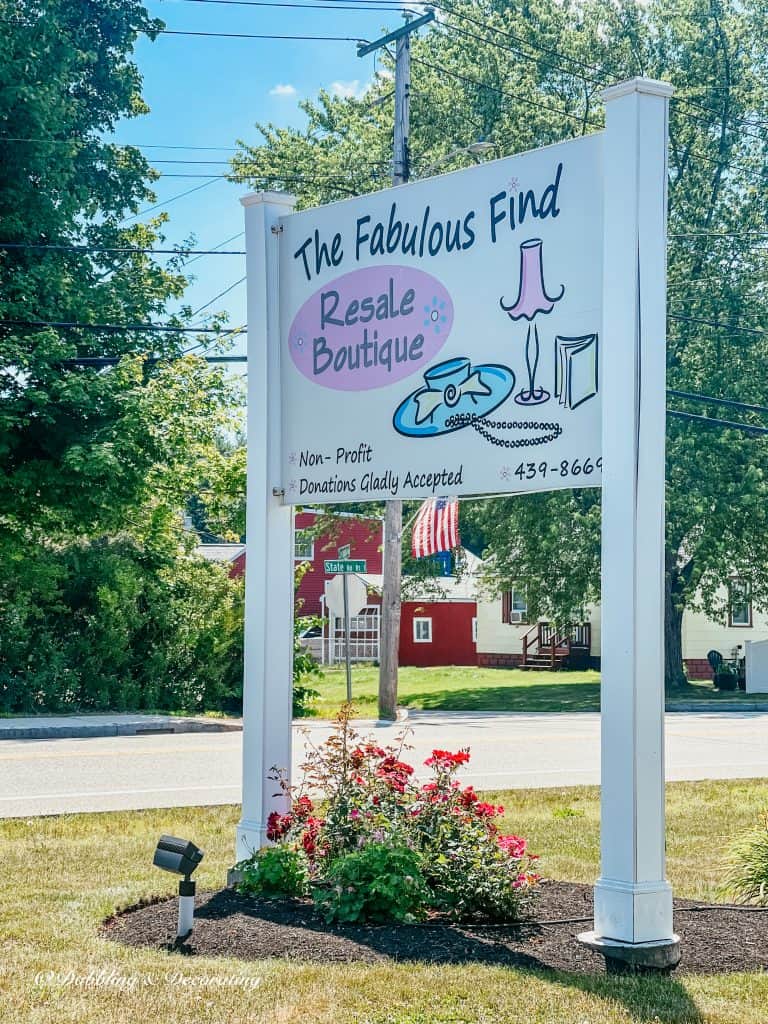 NEW HAMPSHIRE SECOND-HAND SHOPS
I love this adorable shop owned by a friend of a friend in Portsmouth, NH, a short 7-mile jaunt from the Maine border and I know you will too! It's so whimsical and filled with beautiful collectibles and refurbished pieces for your home. Just look at that outside setup! She also posts all her new items on her Facebook page with such personality and character!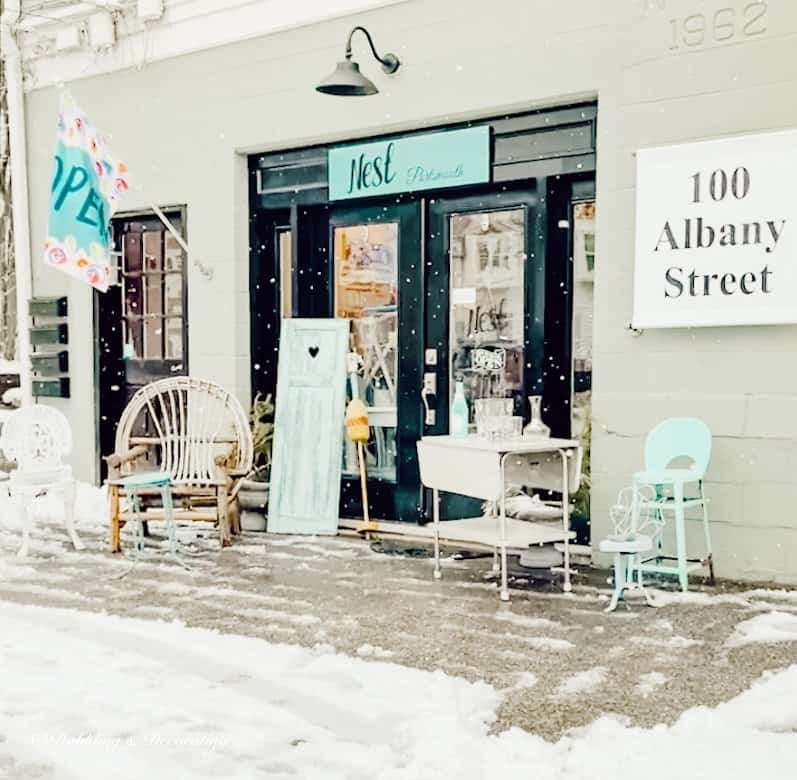 One weekend a month Sage Farm Antiques has an amazing pop-up vintage market. They all have a theme to them from "May you Bloom and Grow" to "Sunwashed and Sandy". Be sure to plan ahead as this shop is not to be missed!
See more of Sage Farm Antiques Early Evening Buy Event to learn and see more.
You May Also Enjoy What I Found There:
Antique Work Table or Drafting Table?
Thrifting for Treasures with the Gals
What Does Frugality Mean to You?
Best Thrift Finds ~ Thrifting with the Gals
NEW YORK SECOND-HAND SHOPS
This antique center located about 40 minutes from our home in Vermont is room after room filled to the brim with almost any vintage or thrifty find you can imagine. You can spend hours here, grab lunch across the street at a local family establishment, and return for hours more of thrifting. This is a not-to-be-missed place and so worth the visit. Just be sure to call ahead to confirm that this favorite antique and thrift shop is open on the day you want to visit.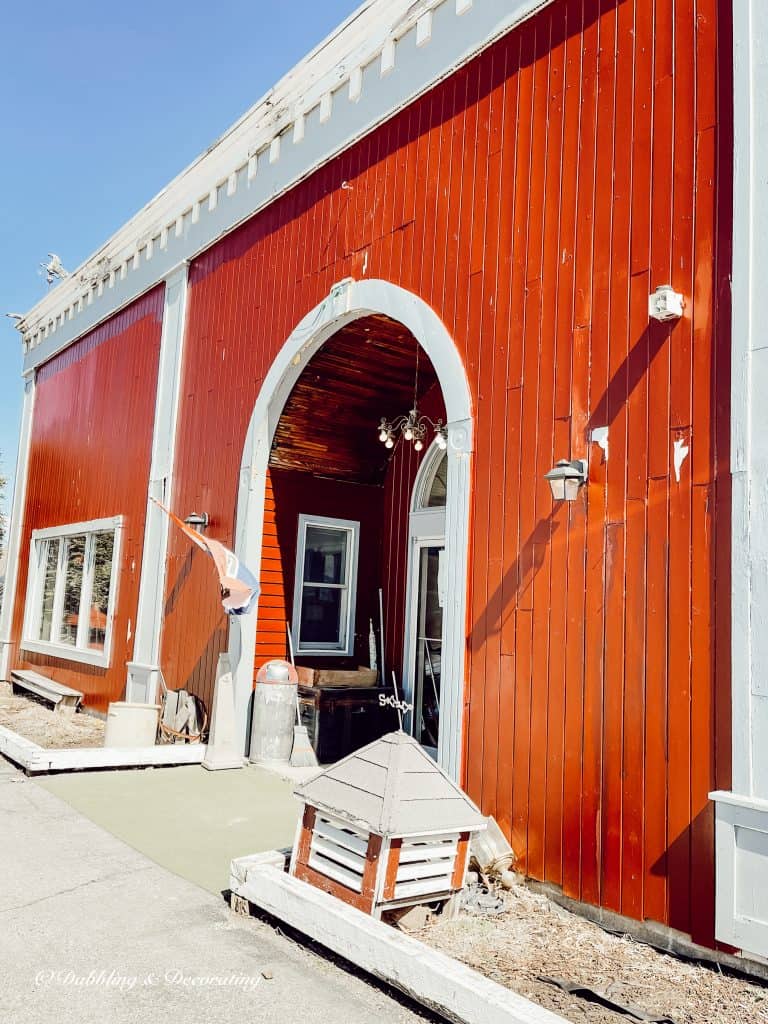 Check out the 12 Best Vintage Finds of 2021 Countdown here!
I'm so glad you dropped by today friend, and if you are new to my blog, welcome! I hope you enjoyed your visit with us today at our favorite antique and thrift shops here in New England. Please join me as a regular here at Dabbling & Decorating by signing up for my Saturday morning newsletter and never miss an update!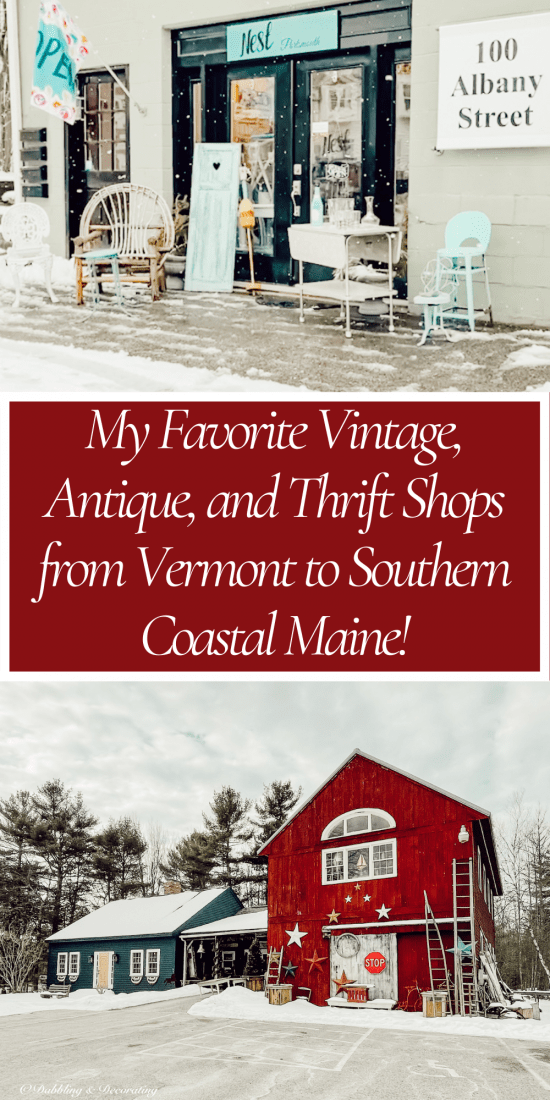 I've created the above custom pin just for this post! Sharing is Caring! I would love to hear from you too~ Your comments mean so much to me and truly make my day… Please join me over on Instagram & Pinterest to see more!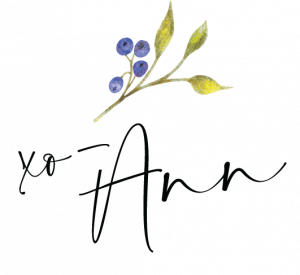 YOU MAY ALSO LIKE