This week while out "Thrifting with the Gals Wednesday" I dropped by a thrift shop nearby, York Community Services. I haven't been there in ages and really had no idea what to expect. But immediately upon entering I spied this vintage sewing machine made by Singer!
And as a side note, my mother used to be the Community Services director here almost 40 years ago. I can remember her bringing all kinds of goodies home with her.
This thrift shop also provided me with my first set of Pfaltzgraff Yorktown dishware along with a couch and loveseat for my first apartment right out of college.
Anywho back to this Singer sewing machine!
What the heck could I do with this, I truly asked myself? I was so drawn to it but what and where could I display this vintage sewing machine?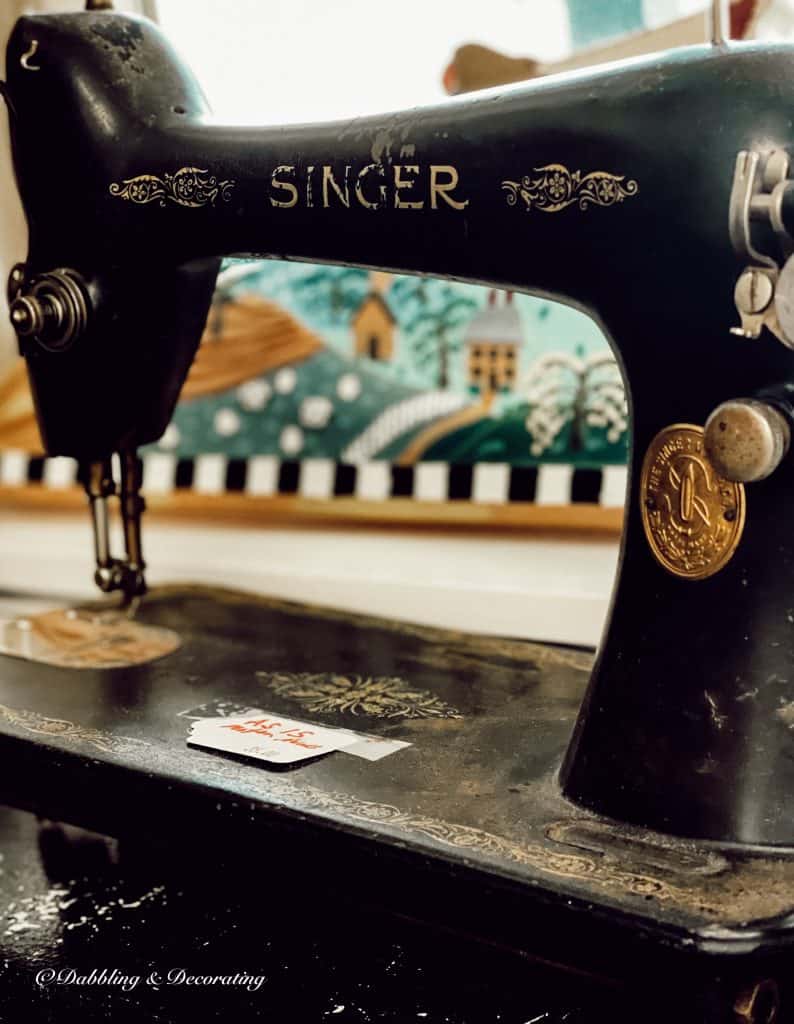 Before you even answer that question. It was selling for $35.00 and it included the cord and peddle and was in working order too.
* What year did Singer introduce the portable sewing machine? 1889: SINGER brand introduces the first practical electric sewing machine. 1890: SINGER brand reaches 90% market share globally. 1921: SINGER brand introduces the Portable Electric™ machine, an electric motor-powered model. 1929: Overall American sales of sewing machines drop. SINGER brand attributes this to the Flapper social trend, featuring emancipated women who were moving away from the traditional homemaker role. Source: Singer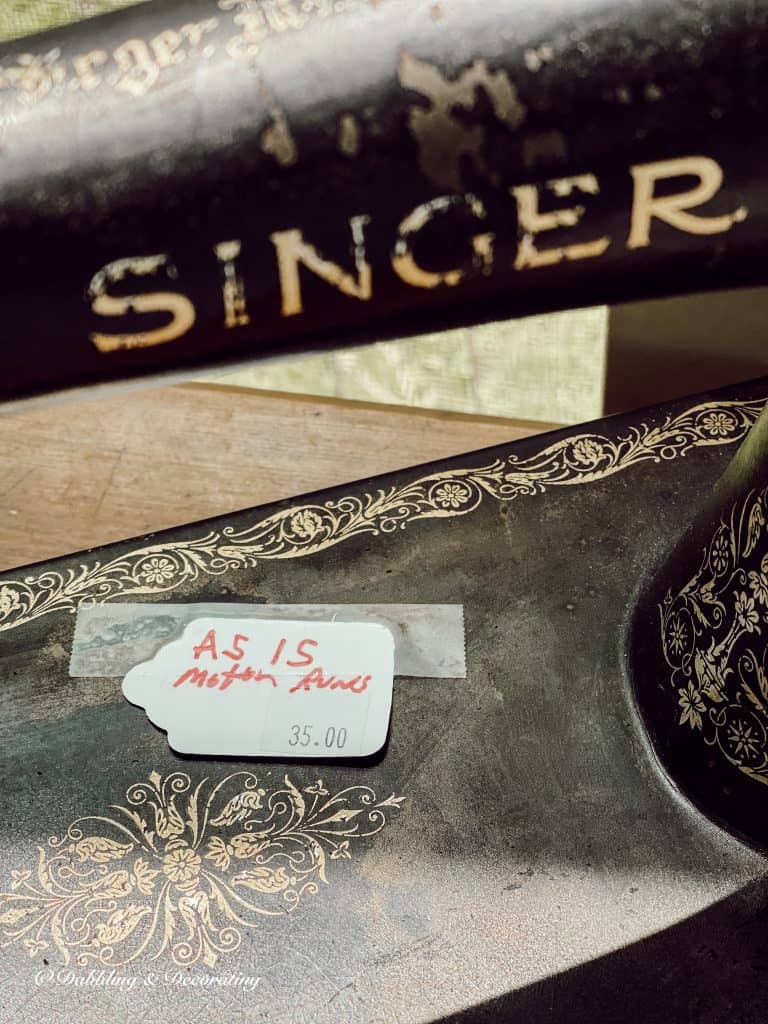 I got on my phone immediately to see what these Singer sewing machines were selling for online. AND I had no internet access, oh no!
What is the value of an old Singer sewing machine? Determining the current worth of any one machine can be a daunting task. In general, the value of old Singer sewing machines can range anywhere from a few dollars to several hundred or perhaps thousands of dollars. Source: Our Pastimes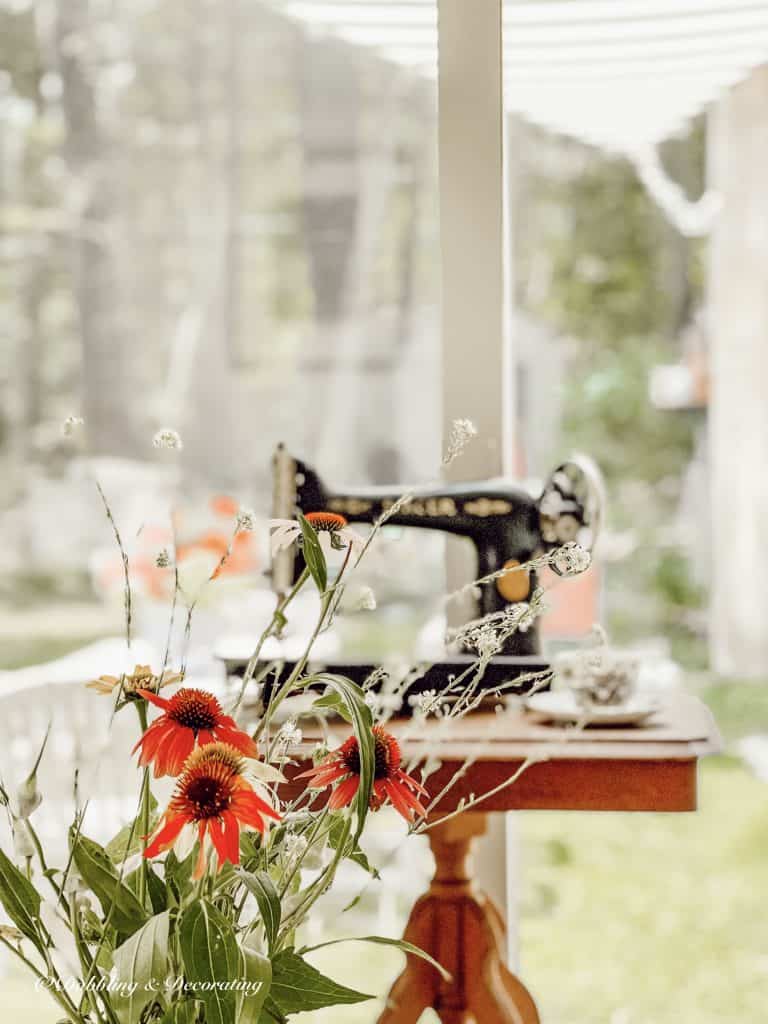 I was pretty excited about this find though and quickly snatched it up over to the checkout counter. It weighs a ton!!
I'm thinking it will look beautiful on our white built-ins at our home in Vermont in the living room or sunroom. And if not, I could easily sell this antique sewing machine and make some money on it too.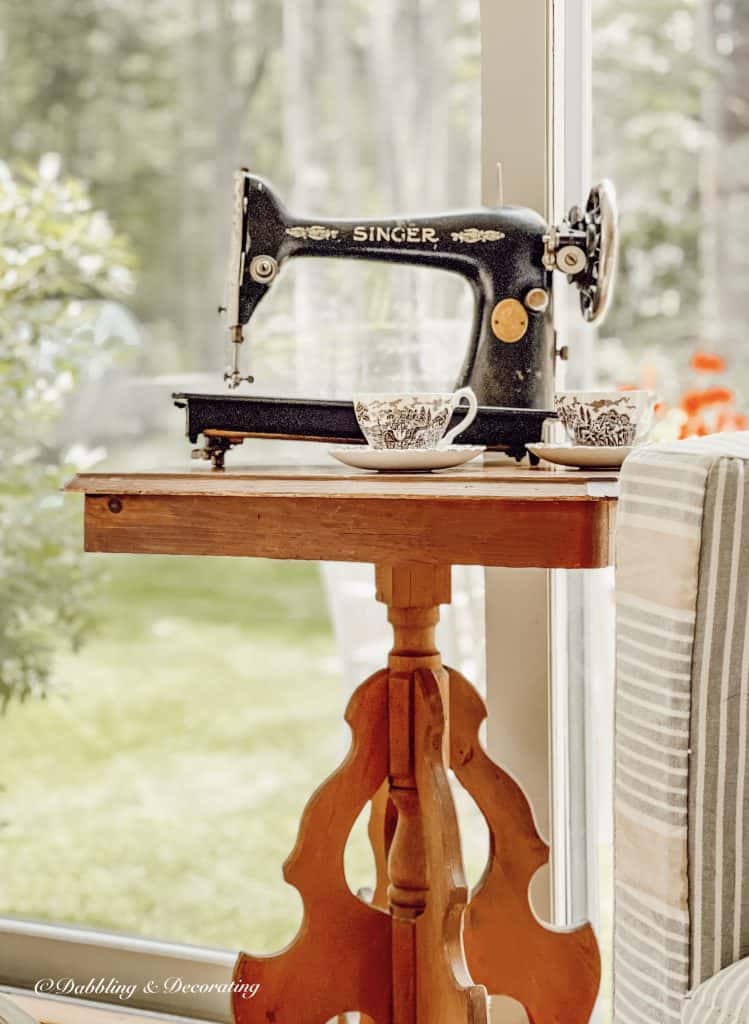 Here is the vintage sewing machine displayed on a table I also bought at the York Community Services thrift shop on this same day in our sunroom in Maine before it travels back to Vermont.
Isn't she pretty?
SHOP FOR YOUR VERY OWN VINTAGE SEWING MACHINE BEFORE THEY ARE GONE!

After further research, I can't get over the difference in the prices for very similar sewing machines.
Check out last week's thrifted finds here, hint one of them is on this coffee table.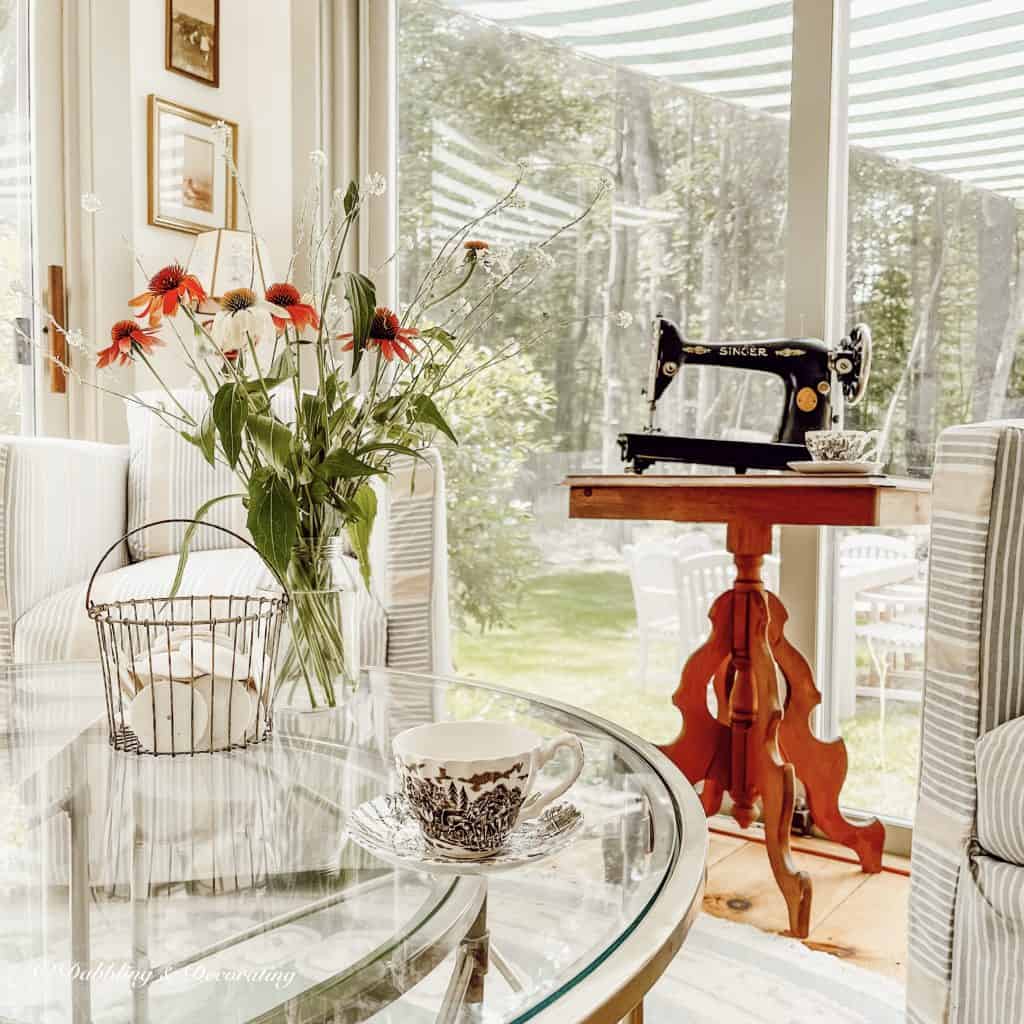 Like this post? You may enjoy this thrifted wooden toolbox centerpiece!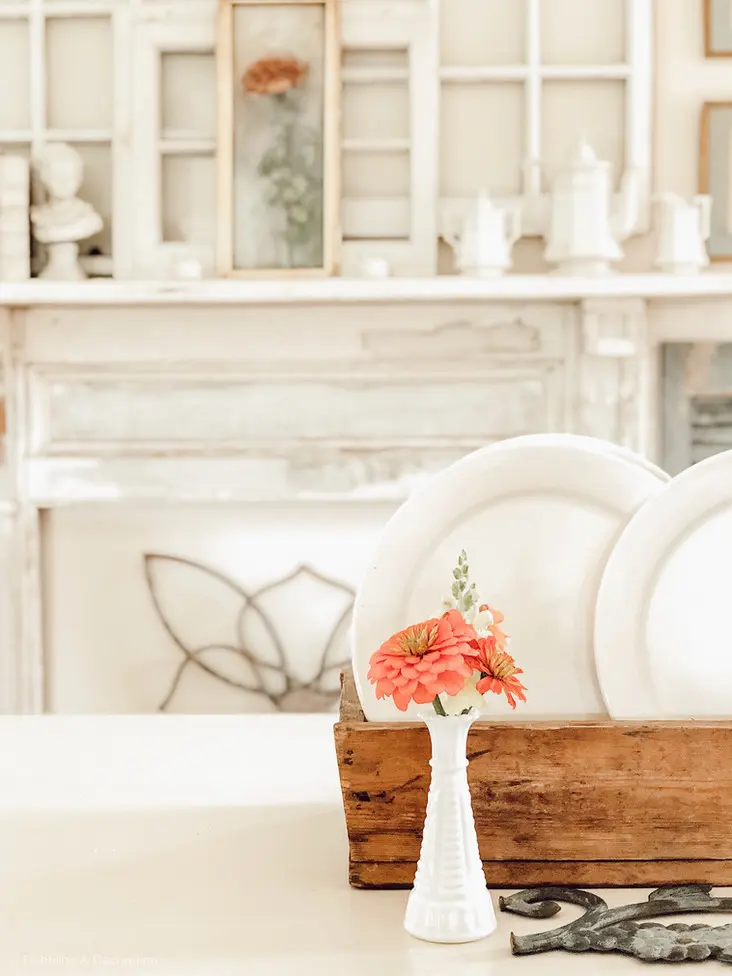 I also picked up this vintage wooden table at the thrift shop today for $25.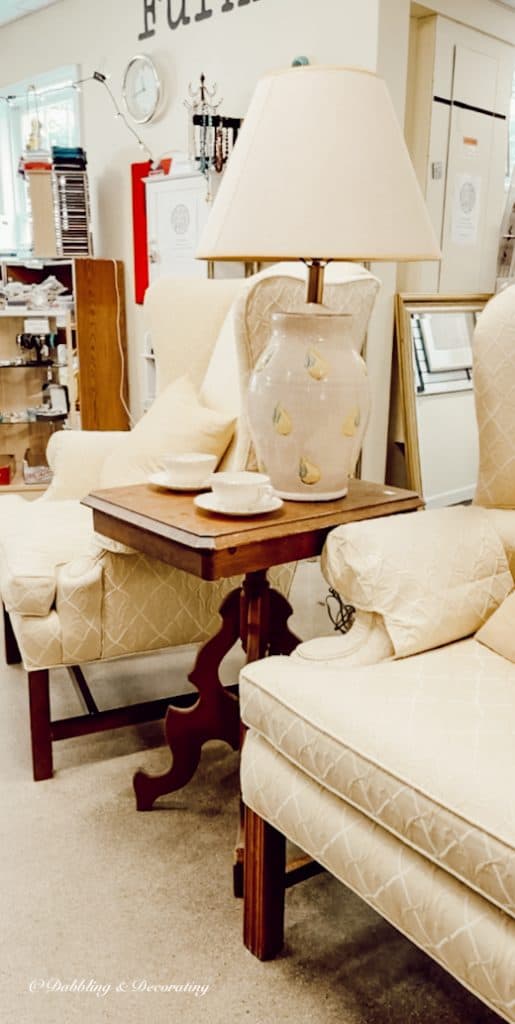 I love the warmth it brings into our sunroom as a side table.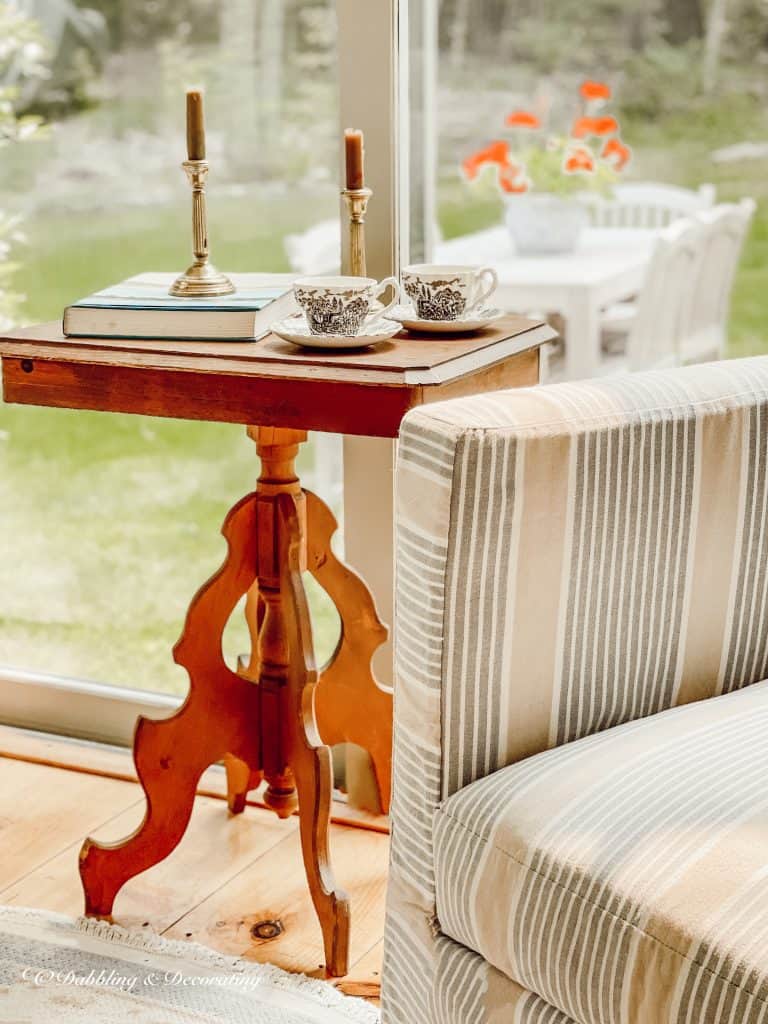 You may also enjoy this vintage card catalog repurposed too!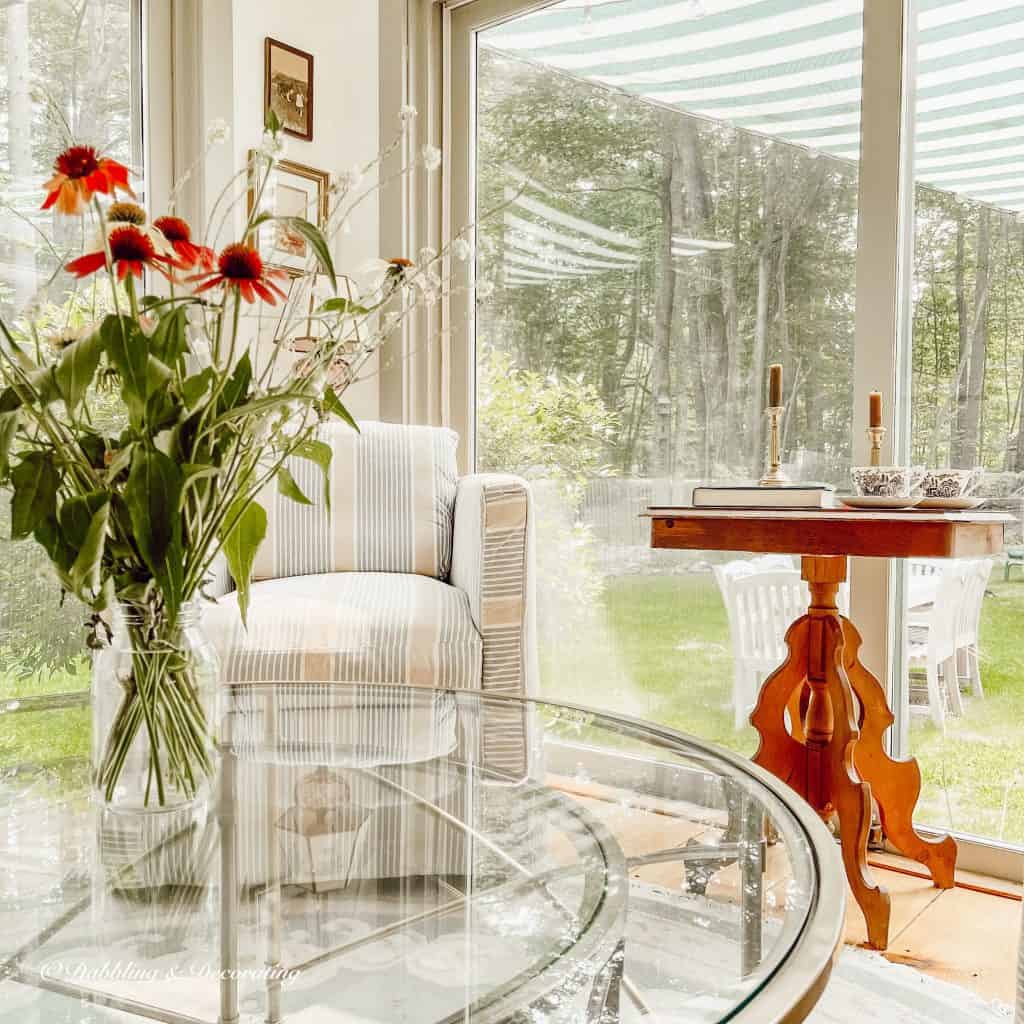 If you like vintage, join us on the Facebook page, Creative Vintage Darlings, where we share daily vintage inspiration.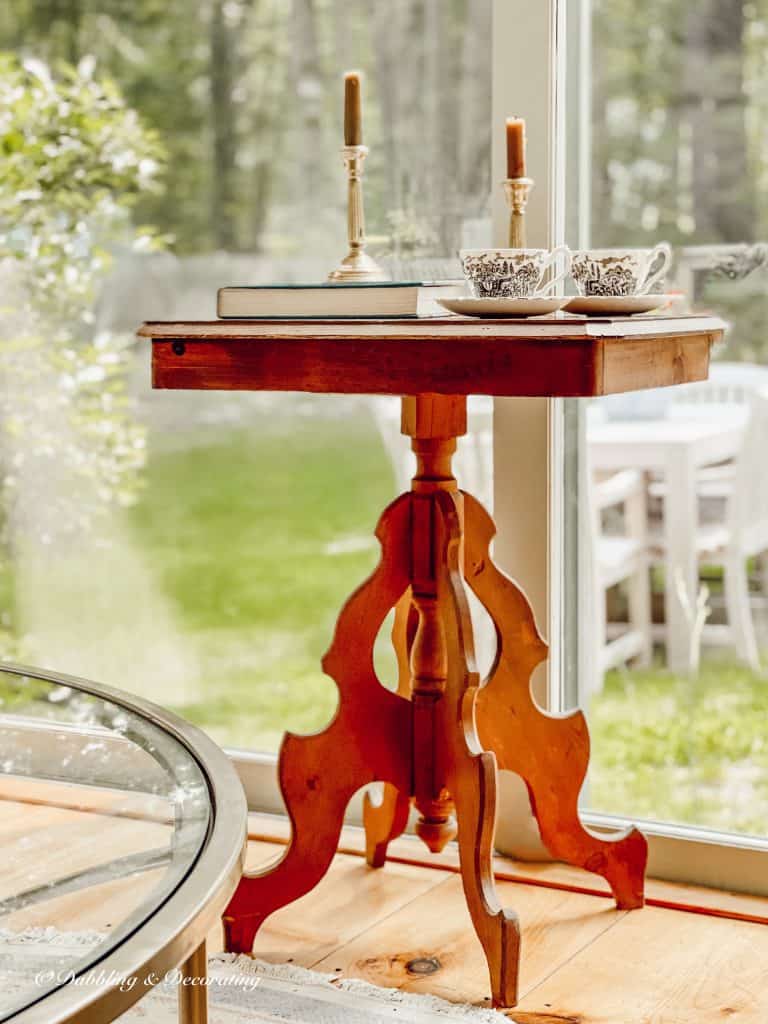 I'm so glad you dropped by today friend, and if you are new to my blog, welcome! I hope you enjoyed your visit with us here today at our home in Coastal Maine.
Please join me as a regular here at Dabbling & Decorating by signing up for my newsletter below and never miss an update!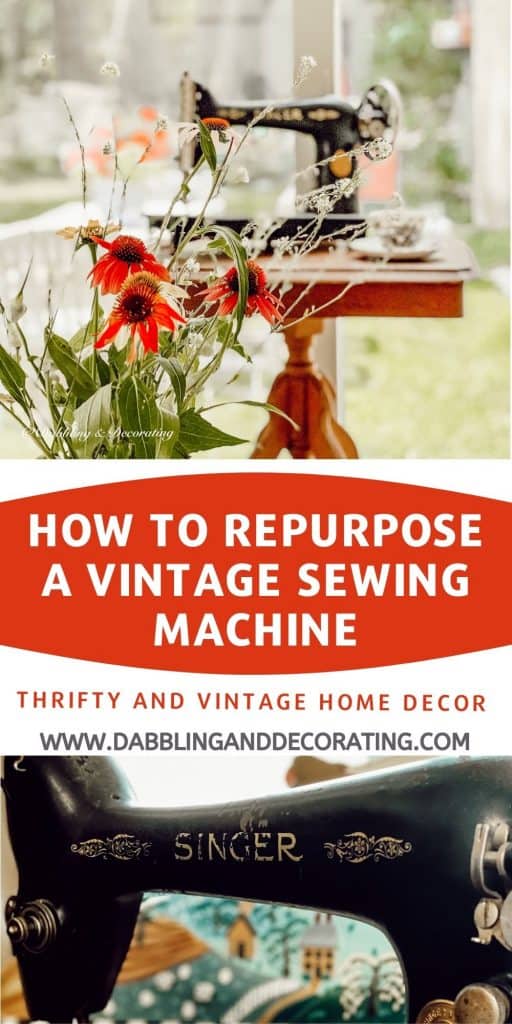 I've created the above custom pin just for this post! Hearing from you makes my day and your comments mean so much to me! Please join me over on Instagram & Pinterest to see more!