My favorite second-hand shop, The Cottage by the Brook in Walpole, NH recently reopened and I was thrilled to stop by on a quick trip back to Vermont this summer. I found this cute vintage basket "thingy" and fell in love with all the blue and rustic chippiness. Coupled with bunches of wildflowers from a local roadside farm stand, and this vintage-style flower centerpiece was born! I hope you like it, friends!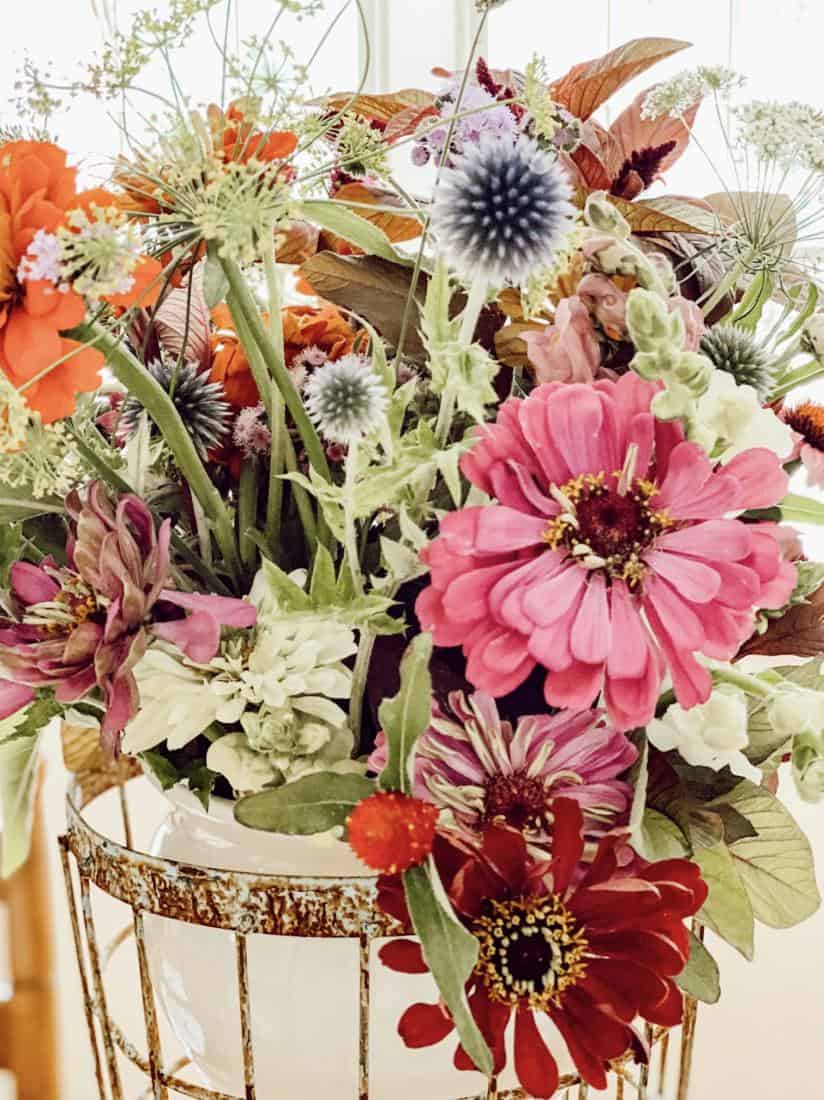 Just look at all that blue and rustic chippiness on the wired basket "thingy"!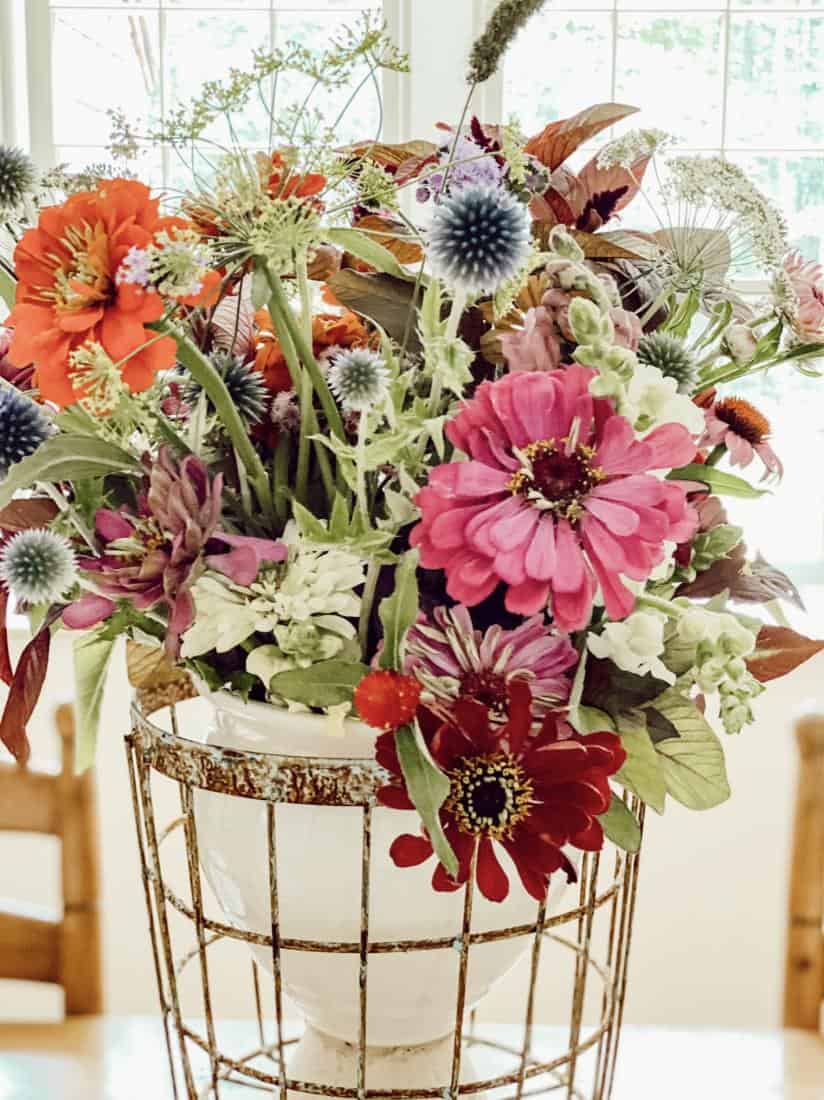 And there's just nothing like freshly cut farm stand flowers.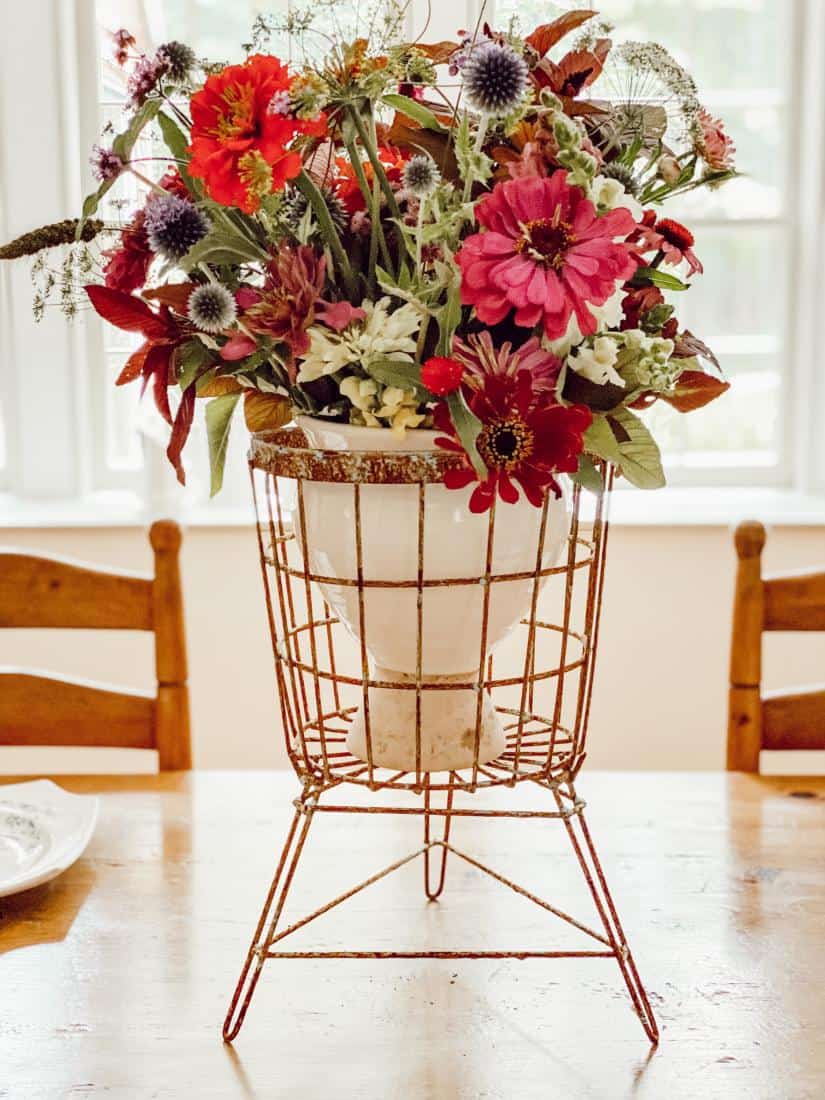 This vintage-style flower centerpiece was also featured in Country Sampler Magazine!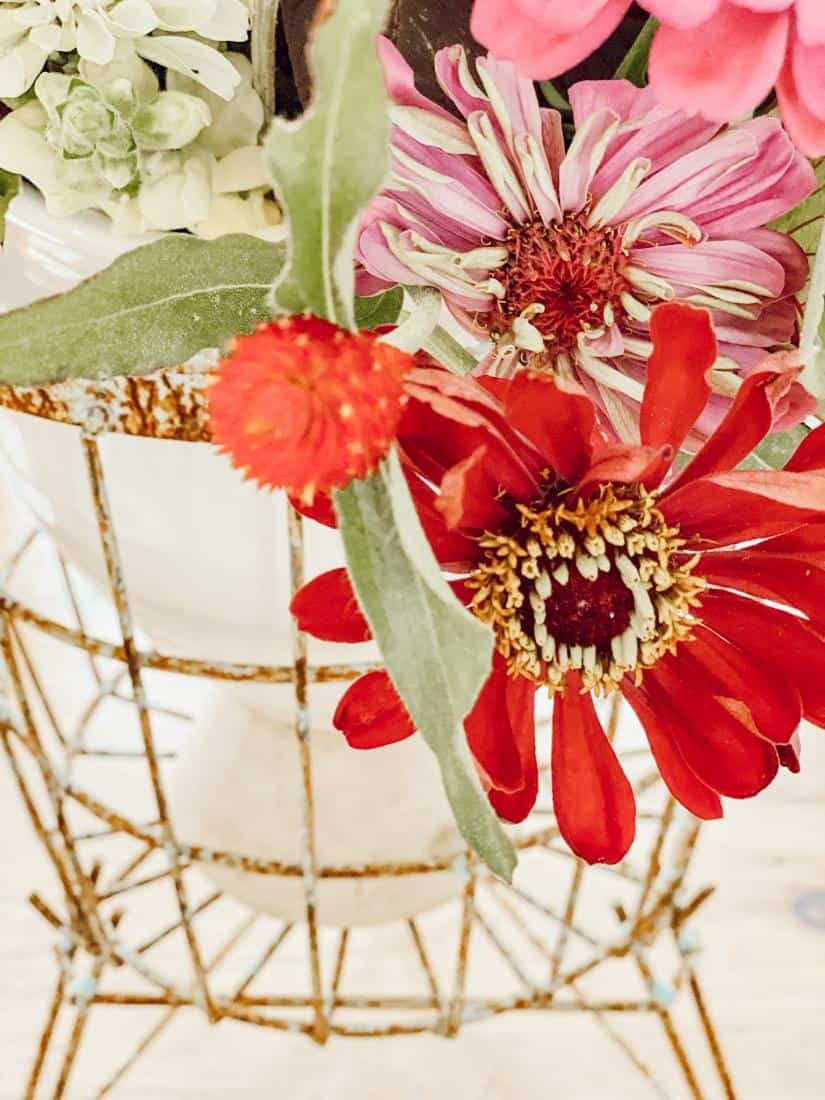 A large antique pine dining room table that I found on the Facebook Marketplace sits so pretty in our coastal Maine home. I just love it and it matches perfectly with my mother's antique chairs.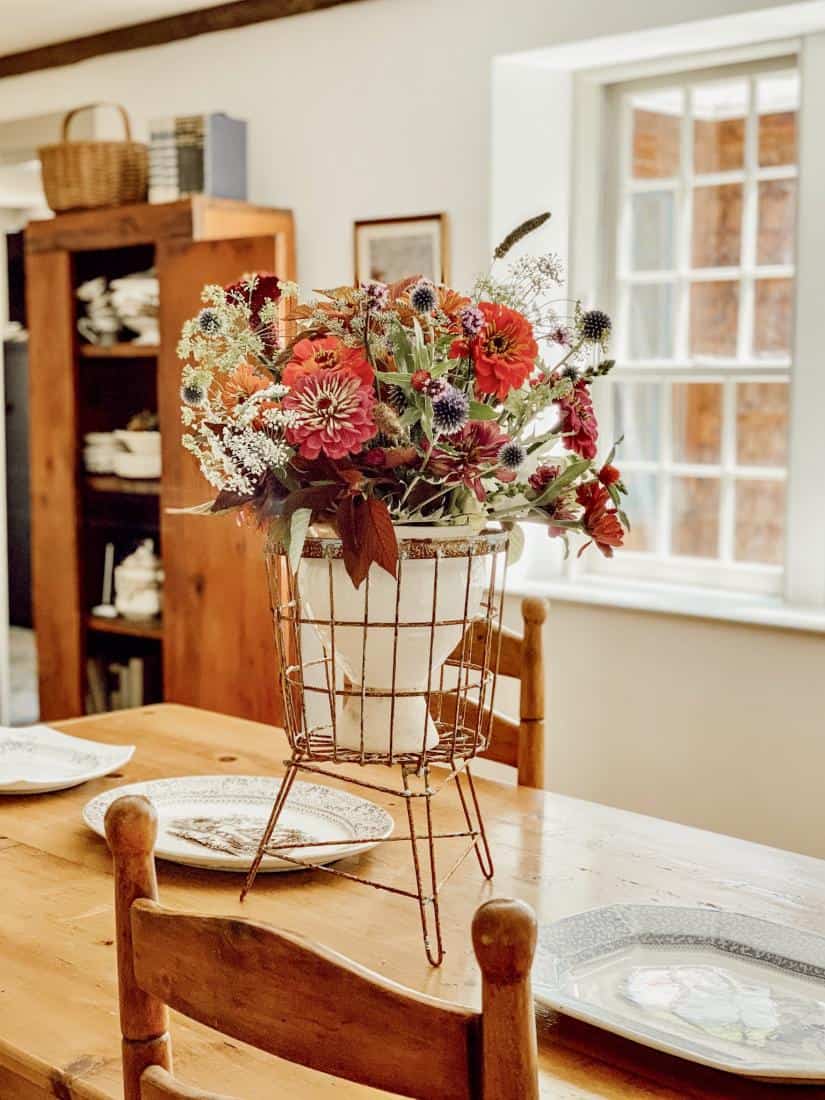 I scattered a few antique platters on the table to add even more vintage charm to this dining room.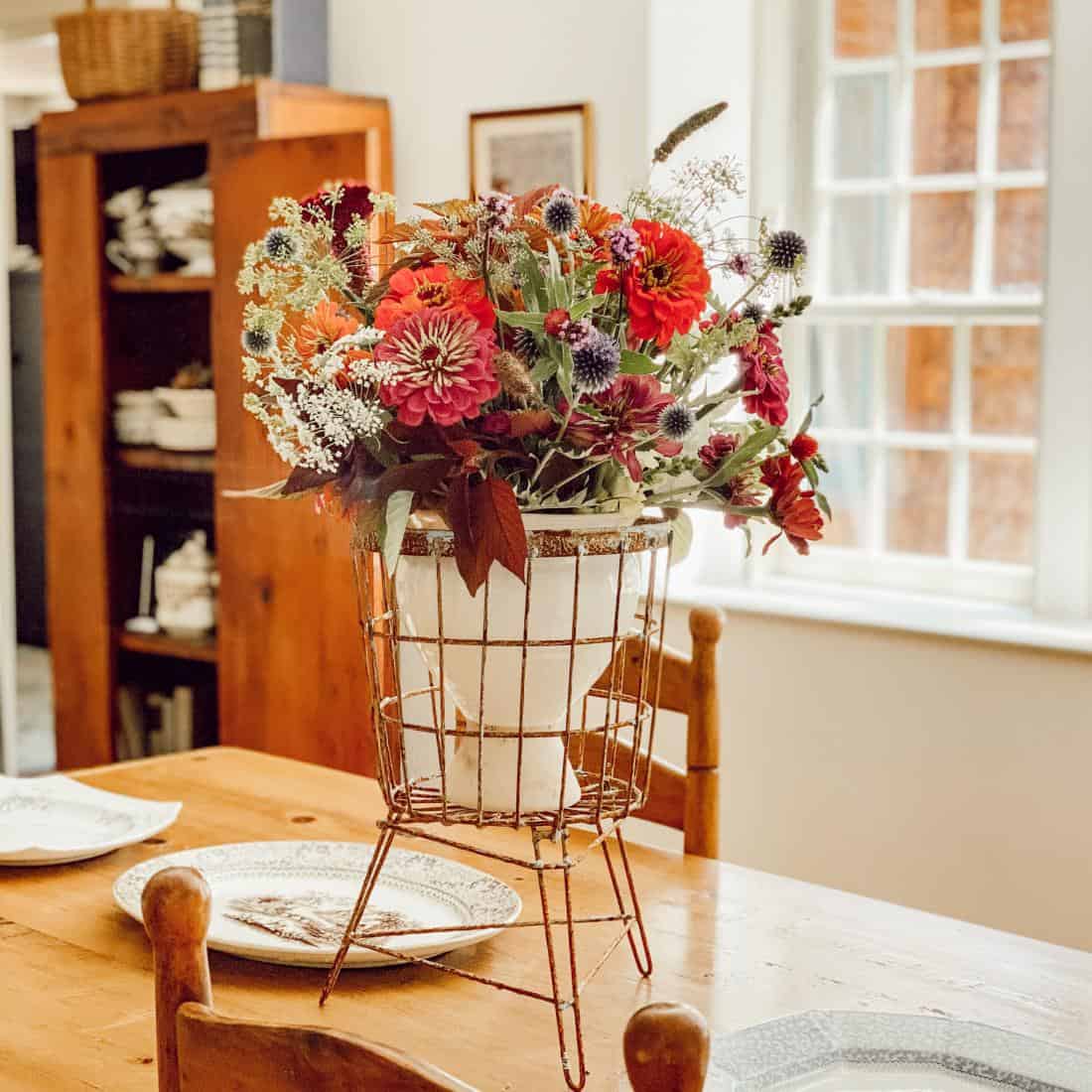 You may also enjoy the post, Vintage Fall Centerpiece in 5 Easy Steps.
You may also enjoy How to Repurpose an Oil Lamp into a Unique Flowers Vase post.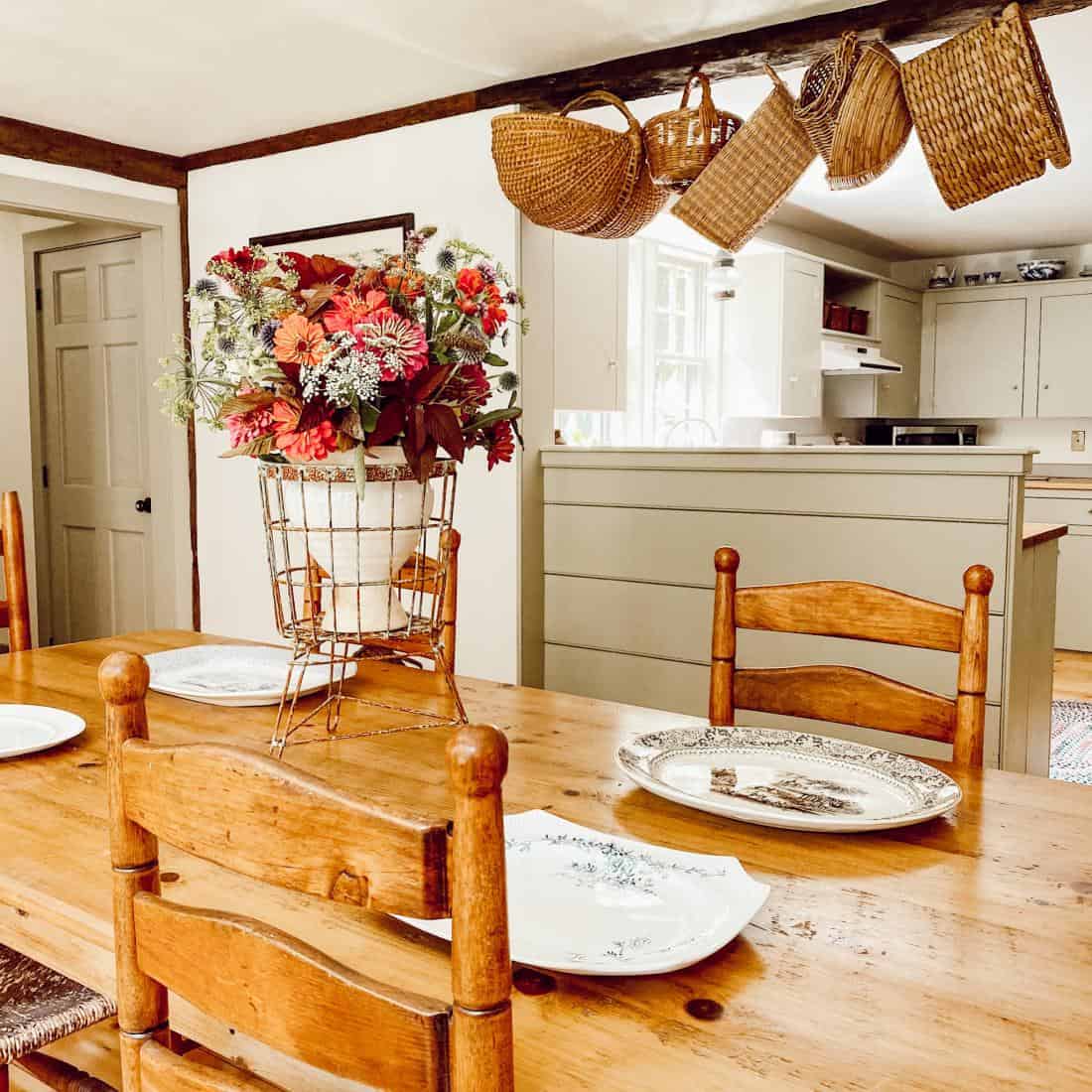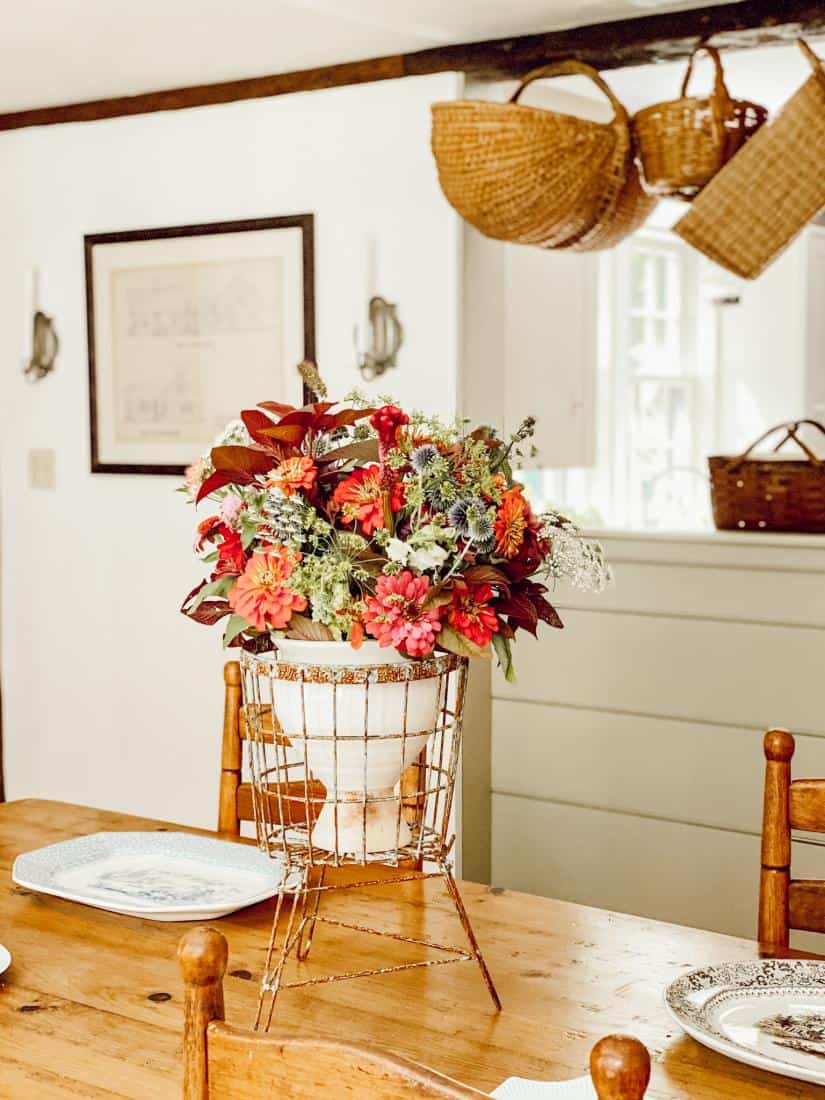 Can you see Ella, our Bernese Mountain dog peaking through to say hello?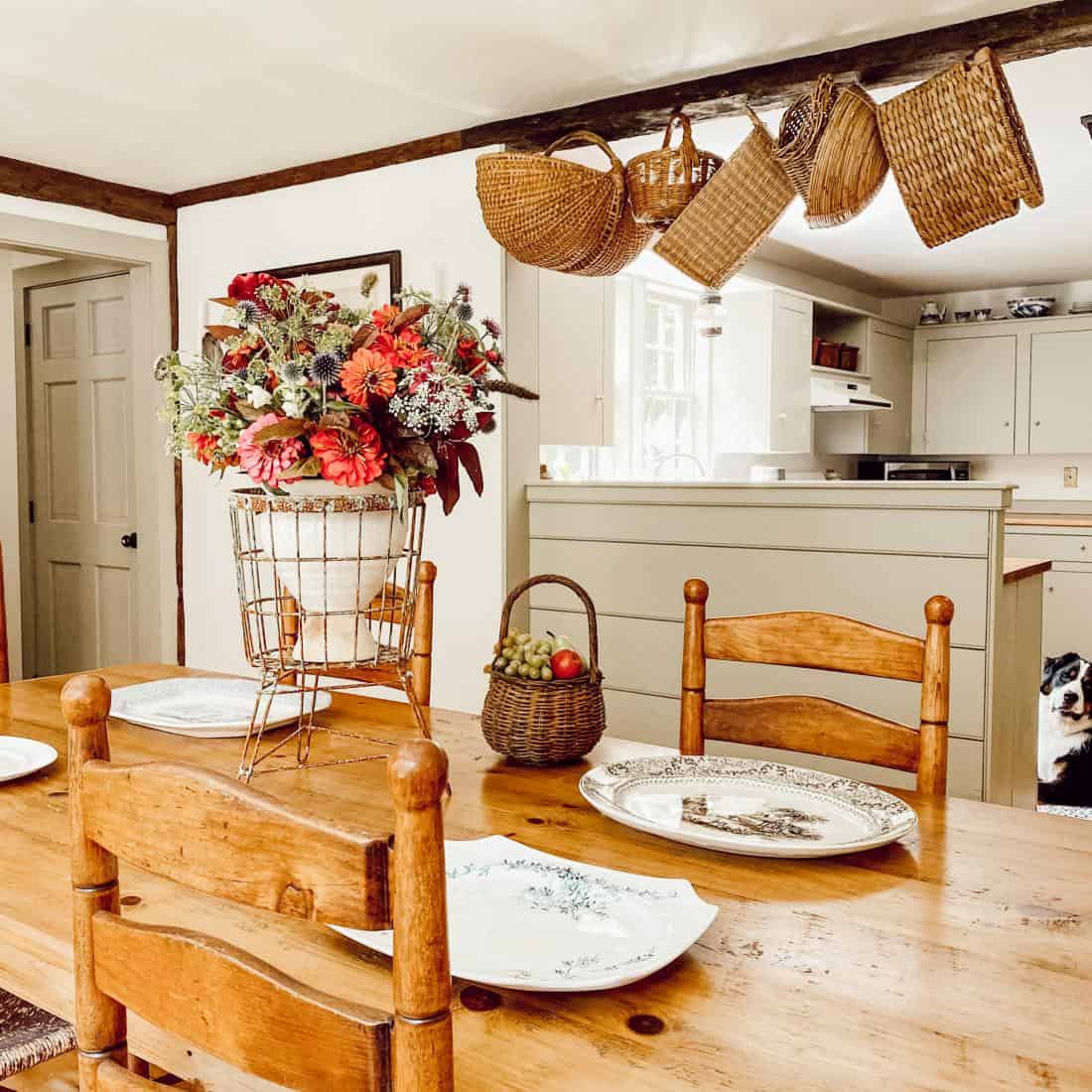 I'm so glad you dropped by, and if you are new to my blog, welcome! I hope you enjoyed your visit with us here today at our Home in Coastal Maine.
Be sure to also check out our Home in Vermont too, where we spend winters enjoying the coziness of home in the Green Mountains of Vermont.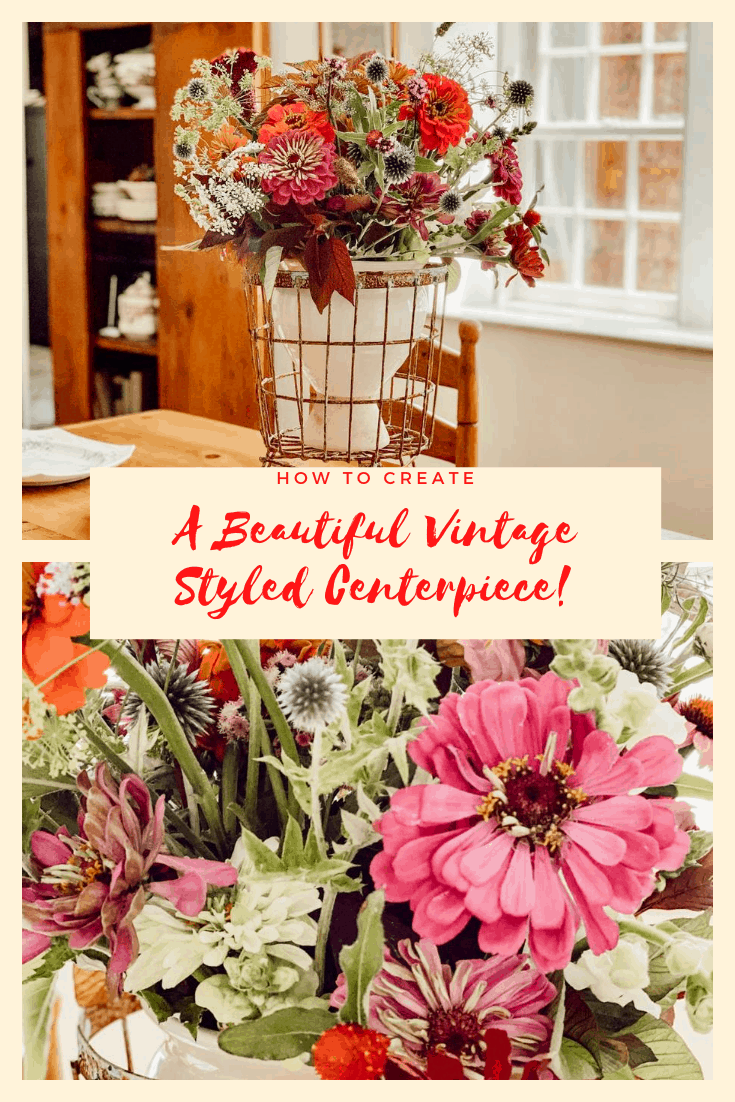 I've created the above custom pin just for this post!  Hearing from you makes my day; your comments mean so much to me! Please join me on Instagram & Pinterest to see more!