Turn the ordinary into the extraordinary. Setting the table with Cutlery Couture, changing the way you will set a table forever!
This post may contain affiliate links which won't change your price but will share some commission."
And today we're getting the gang back together…
I'm joining my Instagram besties once again in sharing our Spring and Easter tables with you in partnership with Cutlery Couture, who is celebrating 10 years in business.
If you are joining me from Kim over at Shiplap and Shells, welcome! I always adore Kim's colorful table settings and brilliant colors from her gardens, like the blues and yellows she is sharing today.
Who and what is Cutlery Couture? Cutlery Couture is the ultimate combination of utility and design; a prelude to a great meal and a happy memory with family and friends.
Cutlery Couture is all about "Dressing and Setting the Table" with inspiring silverware pouches, may your silverware never be naked again!
And today I am going to set the table for a lady's brunch with Cutlery Couture's boutique Cocktail Collection, changing the way we set the table forever.
Setting the Table for a Lady's Brunch
Today I set the table for a small lady's brunch at our home in Coastal Maine using:
Mixed blue and green thrifted dish patterns.
Antique pewter goblets and candlesticks from my mother's collected pewter collection.
Thrifted blue glassware.
The cutest 4 gifted Beaumont Pottery lobster butter bowls.
Spring Hyacinth flowers in a thrifted McCoy vase.
Macrame placemats
And Cutlery Couture's boutique Cocktail Collection pouches for our flatware, perfect for a lady's brunch get-to-together.
Oh, and I picked up these vintage sherbert bowls at a barn sale a couple of weeks ago that I also added to our lady's brunch table.
In case you missed it, check out Spring Thrifty and Things to see more of this month's thrifted finds and how I used them in my decor.
SHOP VINTAGE SHERBERT BOWLS
Scroll and Click on Image to Shop

You may also enjoy this year's COASTAL GRANDMOTHER SUMMER DECOR "IN MY MOTHER'S HOME".
A Story of Kindness and Gratitude
With all going on in our world today, I thought you may enjoy this story of kindness.
Last summer a local second-hand shop, The Fabulous Find shared a set of Beaumont Pottery lobster butter bowls on their Facebook page and I ran right over to snag them. I thought they would be so cute at our home in Maine for our summer lobster dinners.
BUT, they were gone by the time I arrived…
I shared this experience on my Instagram stories as part of our weekly series, Thrifting with the Gals.
And a few weeks later, one of my fabulous followers here (thank you again!) saw the same set at another antique store in New Hampshire and she bought them for me! We both figured someone scooped them up to resell, as you don't see these every day…
We met up at Stonewall Kitchen for the handoff and I absolutely adore them and think of her every time I use them. I am so grateful for this thoughtfulness and generosity.
I hadn't seen or thought of Beaumont Pottery in years. It used to be made locally in York, Maine and my parents used to sell it at their gift shop at the Nubble, check out Coastal Maine Heritage | Embracing My Roots for more.
I remember having many of their pieces at our home growing up. So these lobster butter bowls are so special to have today.
You may enjoy this post, Romantic Antique Table Setting with Thoughtful Design.
Table Centerpiece
Let's talk about the centerpiece.
I found this yellow McCoy pitcher for $15 at a Barn Sale in Rupert, Vermont. I shared all about it in the post Spring Thrifty and Things.
The color just screams spring!
You may also enjoy this Table Ready Fakery Bakery.
And although I've been crushing on tulips and don't miss these 17 Simple Tulip Arrangements You Can Create Today.
Well, these Hyacinth in this yellow McCoy pitcher, what else can I say?
And they're from the supermarket!
SHOP VINTAGE MCCOY
Scroll and Click on Image to Shop

I had a few floppy orange tulips hanging around too so I combined them with the purple Hyacinth for a second spring flower arrangement at the end of the table.
It felt so nice on this dreary rainy day in Maine.
You may also enjoy this Authentic Maine Lobster Themed Table Setting.
You may also enjoy the post, A Timeless Classic | Franciscan Desert Rose Table Setting.
Colored Glassware
I love how colored glassware, vintage or new, can really jazz up a table.
SET THE TABLE WITH YOUR OWN BLUE GLASSWARE
Scroll and Click on Image to Shop

Blue is my favorite, but how about these green champagne flutes on this Spring Table Setting Ideas | Green with Envy!
Blue and Green are a favorite of mine and I just love them paired together.
I recently started a small vintage green plates collection that I also layered into today's table.
SET THE TABLE WITH YOUR OWN VINTAGE BLUE AND WHITE DISHES
Scroll and Click on Image to Shop

SET THE TABLE WITH YOUR OWN VINTAGE GREEN AND WHITE DISHES
Scroll and Click on Image to Shop

You may also appreciate 75+ Blue and White Vintage Gift Ideas for Women!
And these 10 BEST HOUSEWARMING GIFT IDEAS.
You may also enjoy Riding out the Rain with These Fabulous Umbrellas while April's showers bring us our May flowers.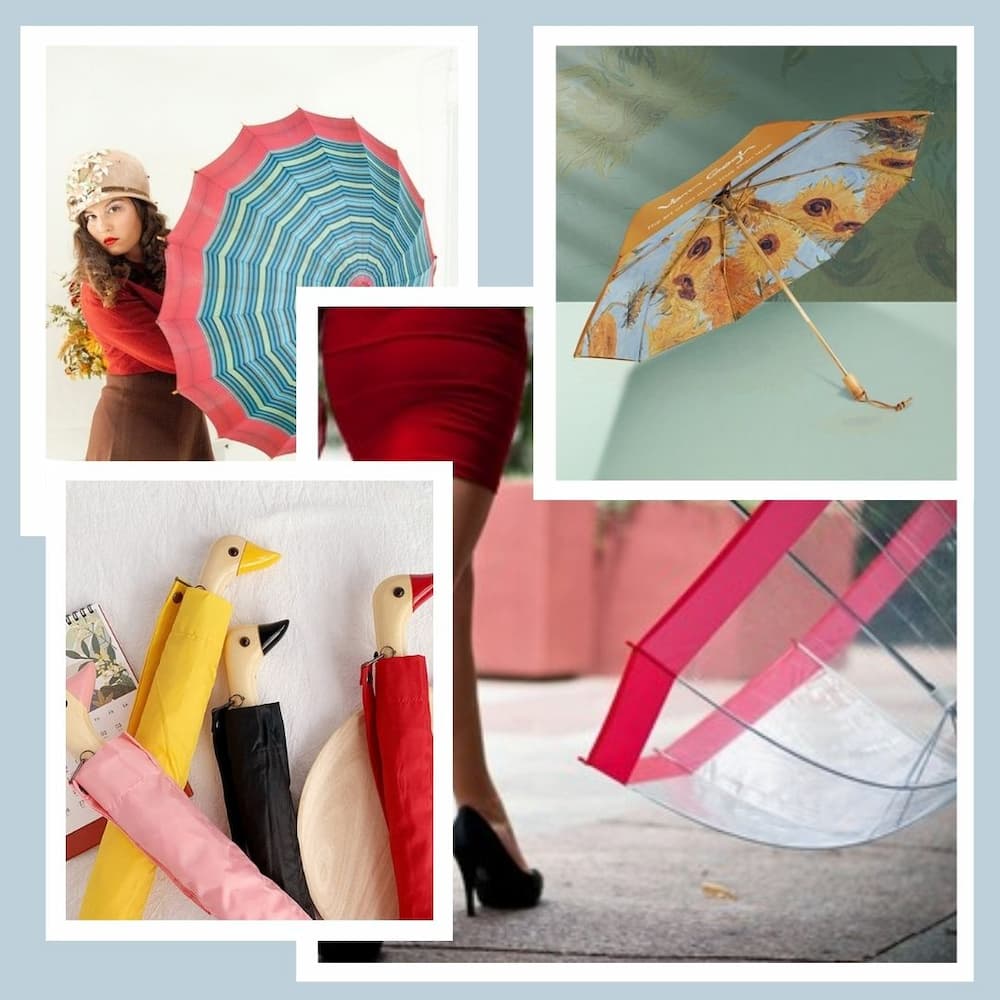 SHOP THIS POST
Scroll and Click on Image to Shop

I'm so glad you dropped by, and if you are new to my blog, welcome! I hope you enjoyed your visit with us here today at our Home in Coastal Maine.
Be sure to also check out our Home in Vermont too, where we spend winters enjoying the coziness of home in the Green Mountains of Vermont.

I've created the above custom pin just for this post!  Hearing from you makes my day; your comments mean so much to me! Please join me over on Instagram & Pinterest to see more!
Next up on today's spring table setting tour is Rachel from The Pond's Farmhouse. Rachel always has the most creative table-setting ideas and she doesn't disappoint today with her DIY placemats with pinks and greens. You won't want to miss it!
CHECK OUT THE OTHER GALS ON THE TOUR TODAY TOO!
Rachel | The Ponds Farmhouse
Kristin |White Arrows Home
Kim | Shiplap and Shells
Stacy | Stacy Ling Blog
Molly | Molly in Maine on Instagram
YOU MAY ALSO ENJOY