As I practice my patience in waiting for our newly inherited coastal Maine home to be painted and floors refinished in a couple of months, I decorated one of the home's bedrooms to get us by. l hope you enjoy all the collected antiques and keepsakes that adorn this guest bedroom, keeping within the period of this Raeside-Dame coastal Maine home.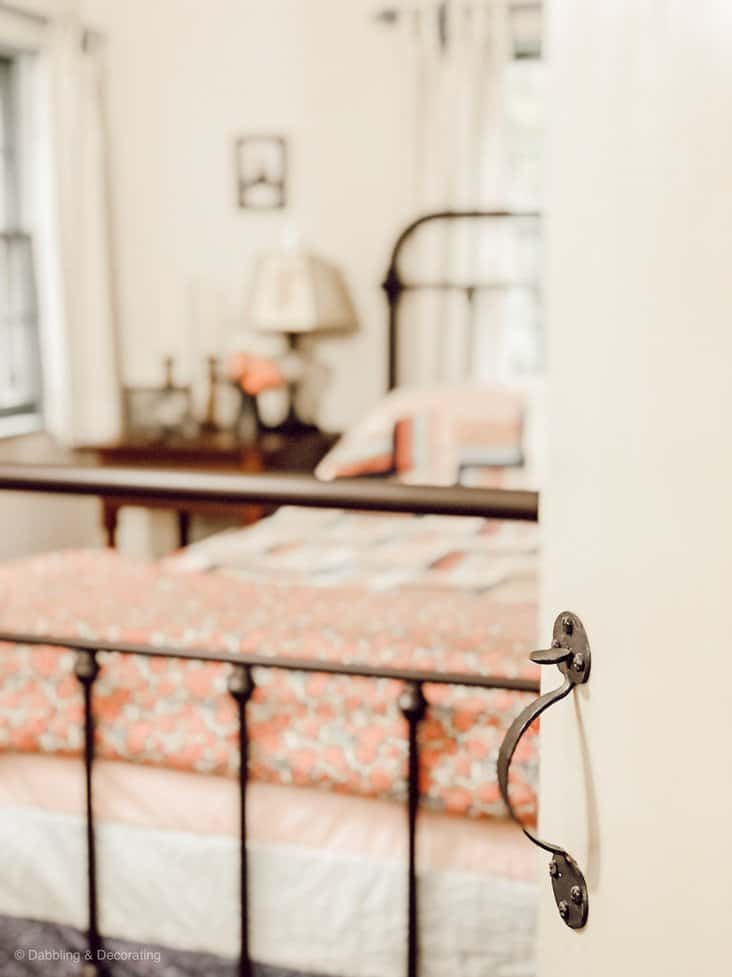 Antique door latches on all the doors…
See this bedroom today in the post, SMALL COTTAGE GUEST BEDROOM, VINTAGE AND DELIGHTFUL.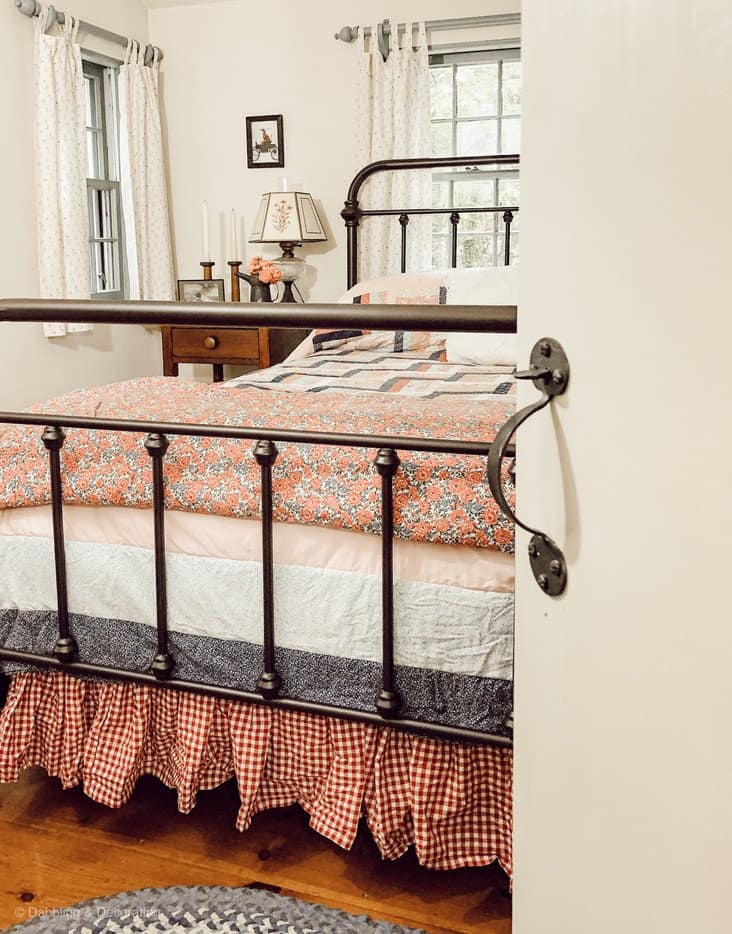 A wrought iron queen bed found on eBay for under $300 started this room off.

You may also enjoy the post, Coastal Bedding Ideas For Your Beach House.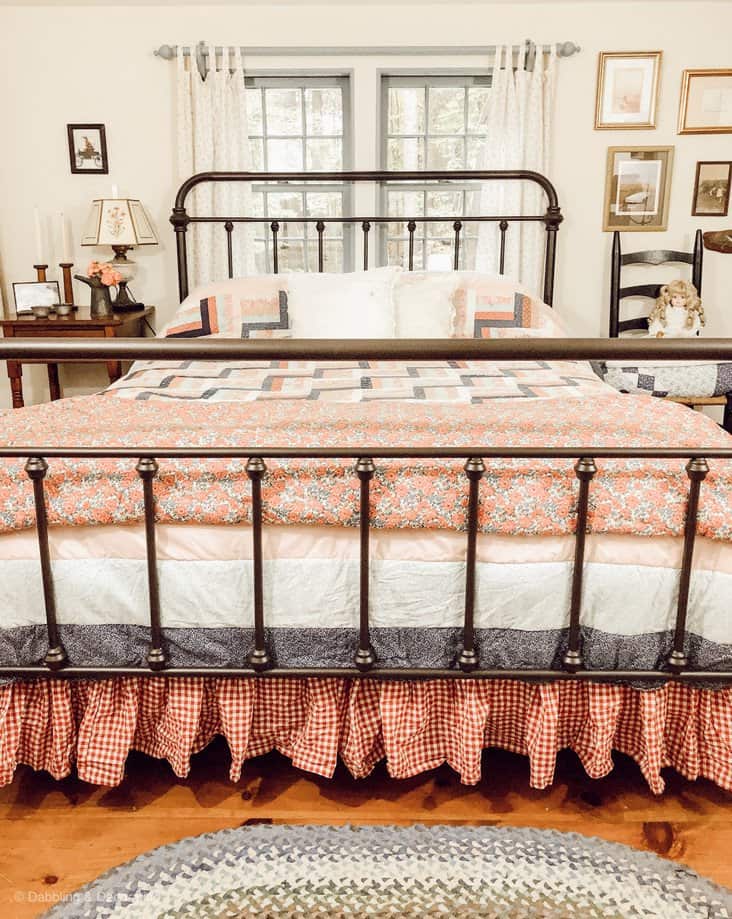 One thing about decorating old New England homes, is I find that mixing colors and textures adds to the coziness. Here I added my mother's handmade quilts to the guest bed, an old bed skirt from the closet, and her handmade braided rugs.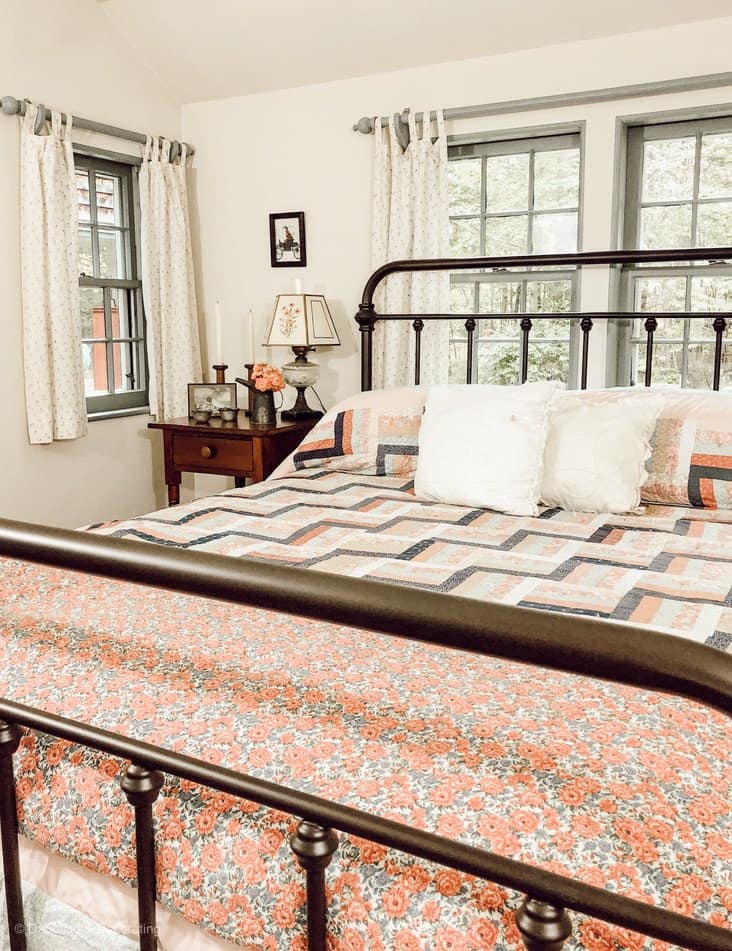 An antique table at the bedside with beach stones in antique tins along with a black and white photo of a girl and her dog on the beach add a touch of that coastal Maine vibe. All the antiques were collected by my parents throughout the years. Including the antique table, lamp, photos, and more.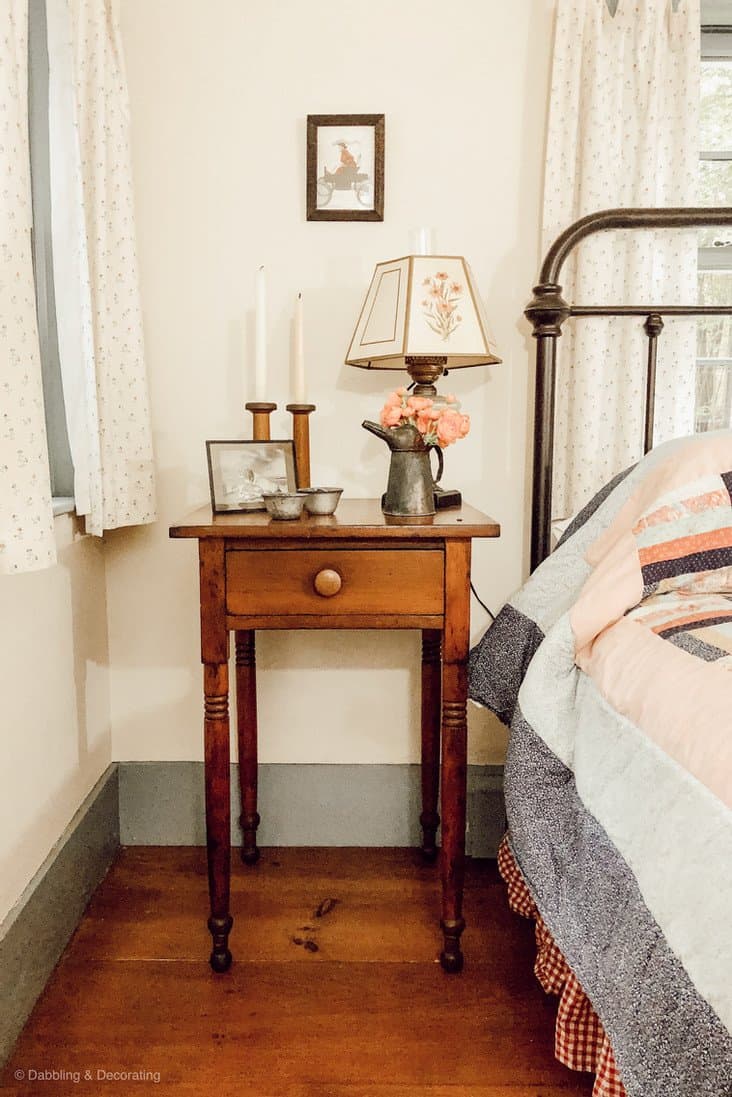 Guest Bedroom
See this bedroom today with seersucker bedding in the post, Coastal Bedroom with Dreamy Seersucker Bedding.
You may also enjoy this DIY License Plate Hat Rack and Wall Decor I made for this room too from vanity license plates that I found in my father's old shed.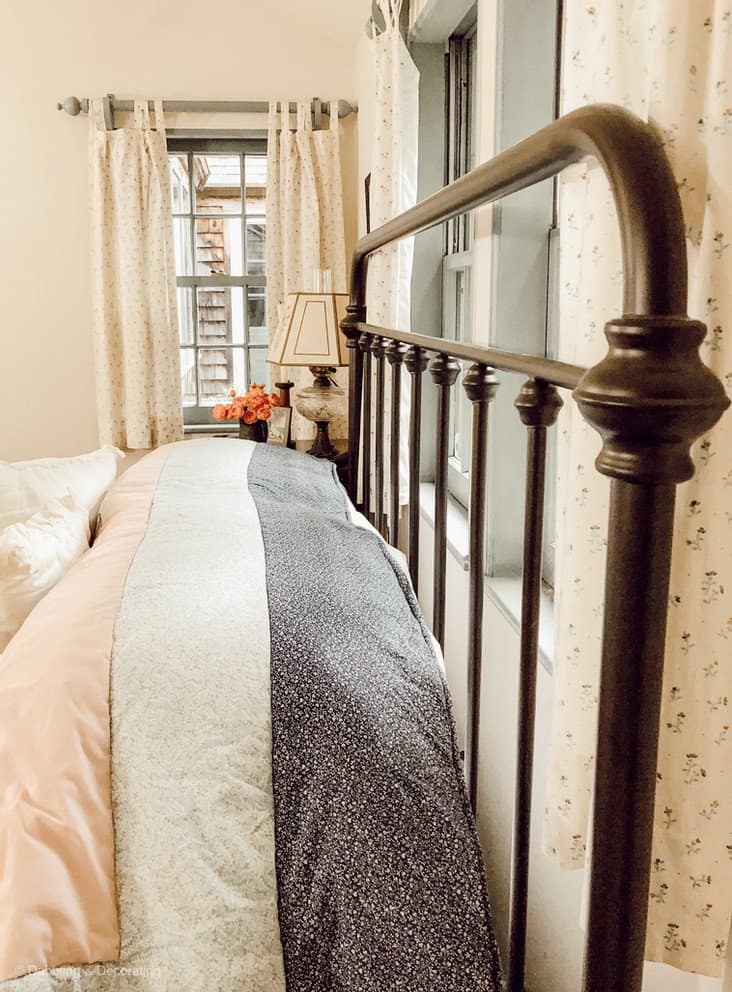 My mother made the cute white and blue curtains, which I think will stay in this guest bedroom.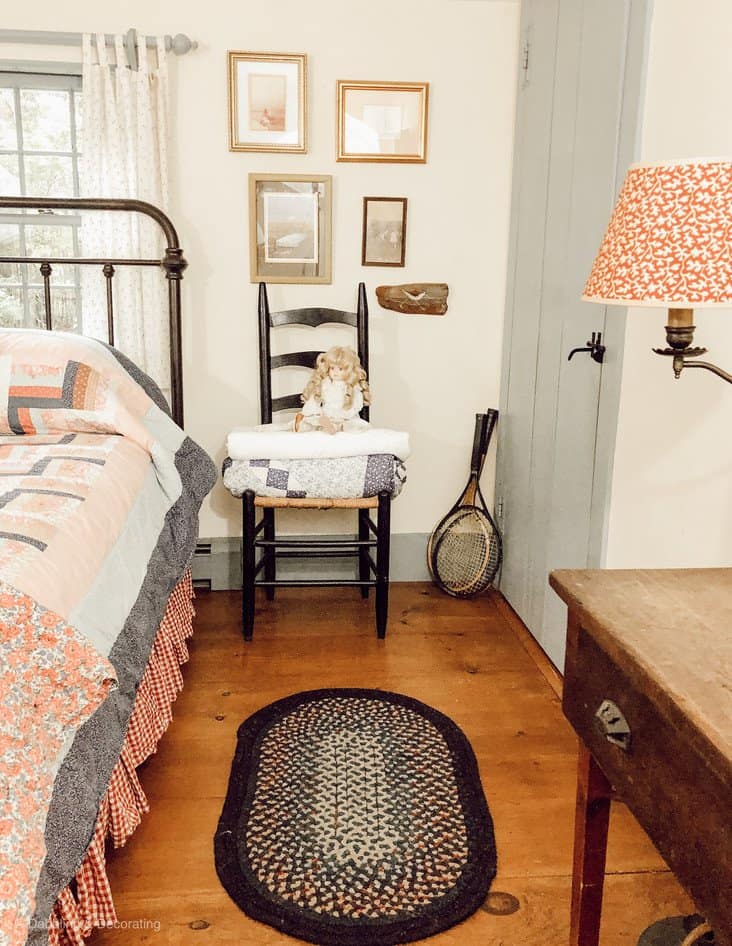 A small gallery wall of seascapes, more handmade quilts, braided rugs, etc…
The tennis racquets were my father's, which he played until he was 86 years old! After this room is painted, I will be creating something special with the 6 tennis racquets that he left behind.
And check out what else I found with a tennis theme in the post, Antiquing Down East, A Day's Jaunt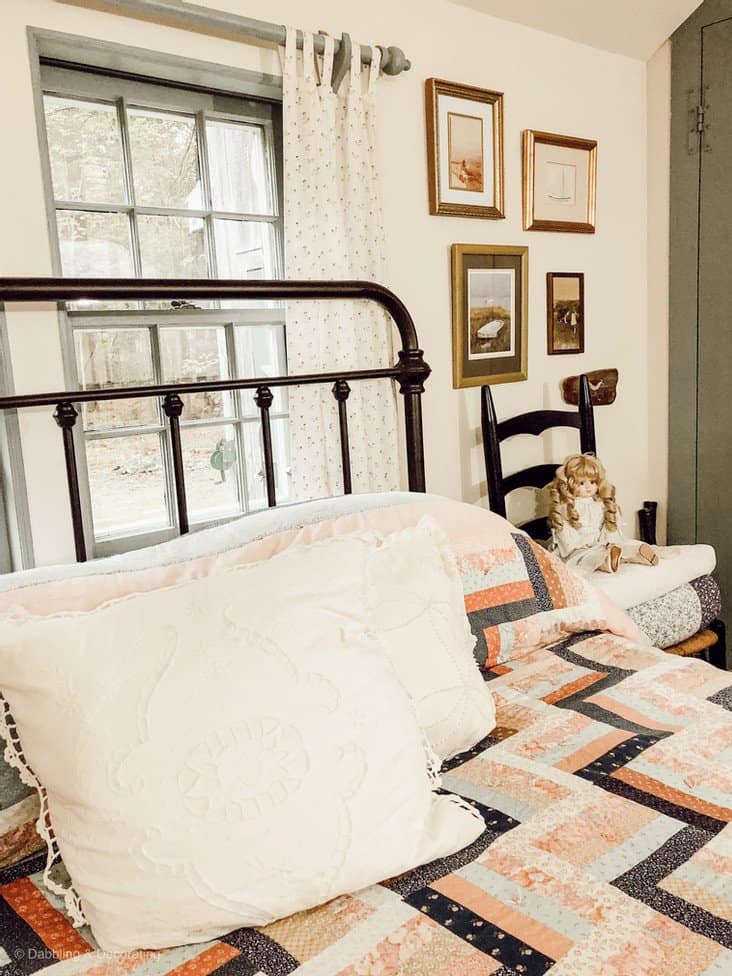 The top left-hand corner photo is me as a little girl on the rocks of Nubble Light, Maine finding crabs and sea urchins. And the adjacent vintage photo is a photo of my mother at 3 years old with her Collie dog before any homes were built on the Nubble Light peninsula.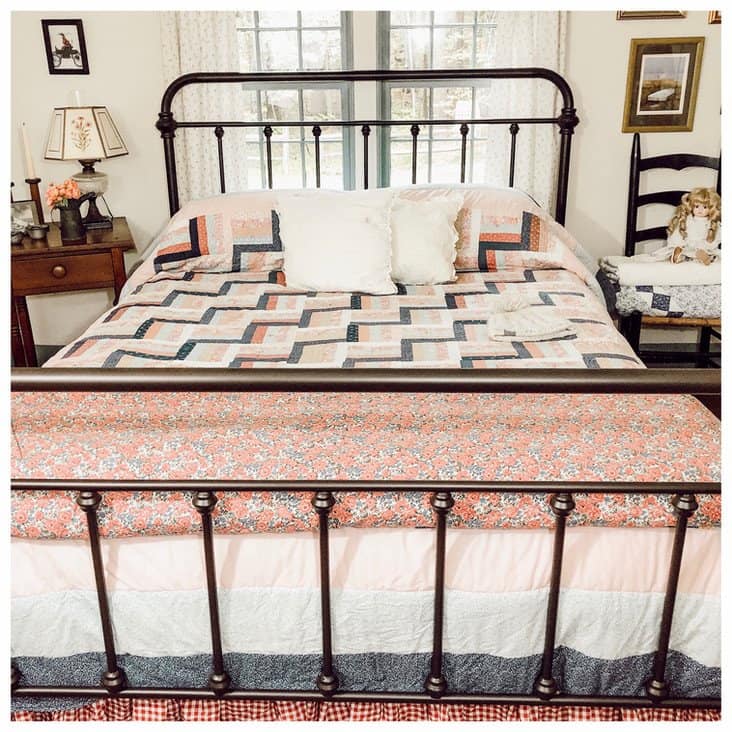 Check out some of the other looks this guest bedroom has had over the past year:
Small Guest Bedroom Seasonal Refresh
Decorating with Red, White, and Blue in the Guest Bedroom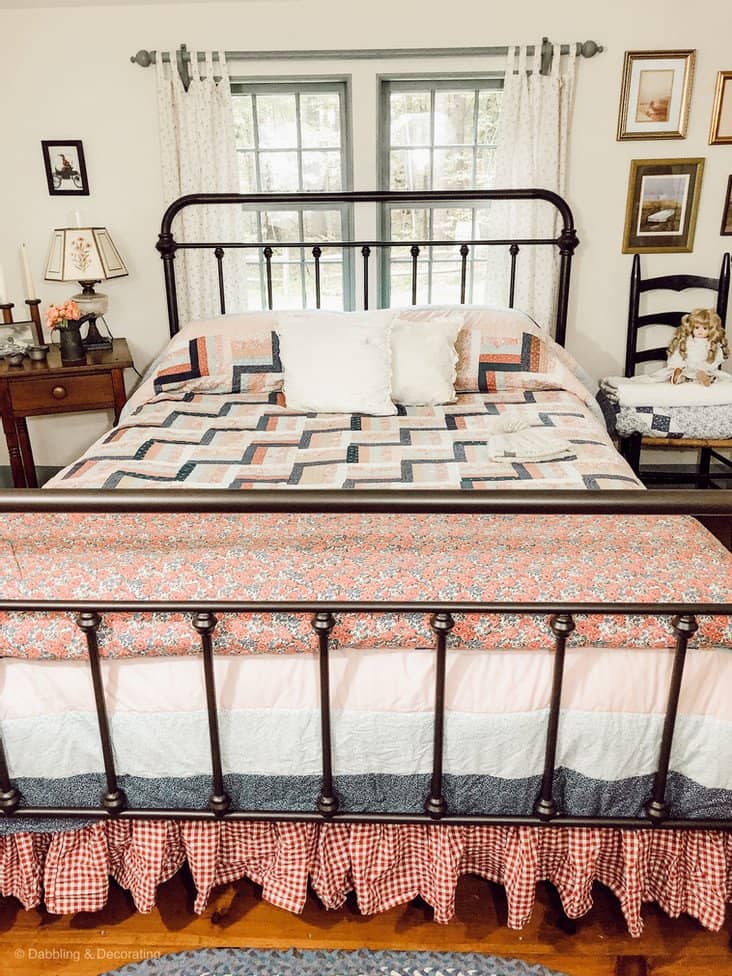 You may enjoy the post, Vintage Braiding Rug Stand | A Mother's Day Reflection.
I'm so glad you dropped by, and if you are new to my blog, welcome! I hope you enjoyed your visit with us here today at our Home in Coastal Maine.
Be sure to also check out our Home in Vermont too, where we spend winters enjoying the coziness of home in the Green Mountains of Vermont.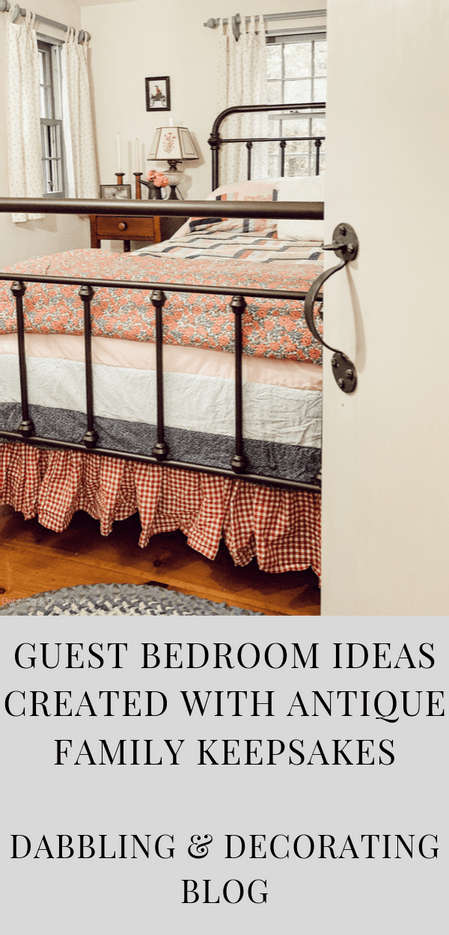 I've created the above custom pin just for this post! Hearing from you makes my day and your comments mean so much to me! Please join me over on Instagram & Pinterest to see more!
YOU MAY ALSO LIKE