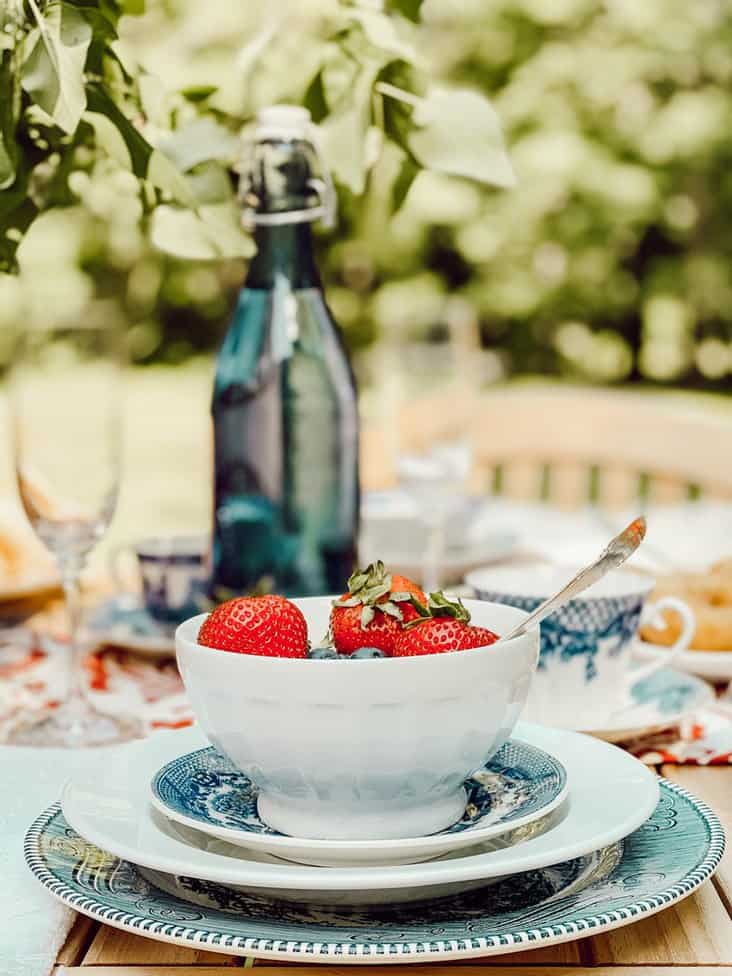 Patriotic Alfresco Table
Welcome to our backyard here in coastal Maine! With the fourth of July around the corner, I was inspired to put together this Patriotic alfresco table using all of my mother's various china patterns, silverware, platters, and glasses to create this outdoor summer breakfast table in our backyard. If you are new to my blog, we inherited this coastal Maine home this past fall from my parents and have been restoring and decorating it all with my parent's antiques ever since. You can follow along in the series "In My Mother's Home…" here on the blog, I'd love to have you join me!!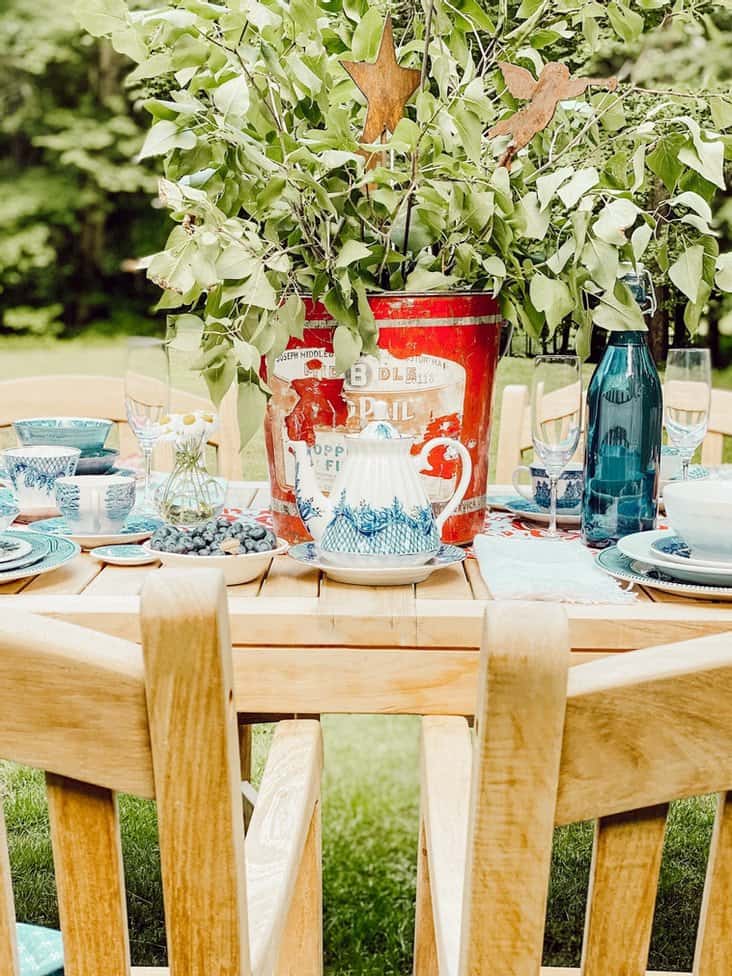 A Red Bucket
Let's start with this old rustic red bucket!
A bucket, I couldn't resist for $5 at a second-hand shop. With all that chippiness and color, I knew it would be perfect for the backyard this summer. Today, I am using it as a centerpiece for my Patriotic alfresco table along with some simple lilac branches and a few old garden stakes that were my mother's.
I kept this alfresco breakfast table simple with muffins, croissants, bagels, and fruits.
I used a glass cloche to cover the bagels.
A blue bottle from the Crate & Barrel outlet is filled with fresh water for the table.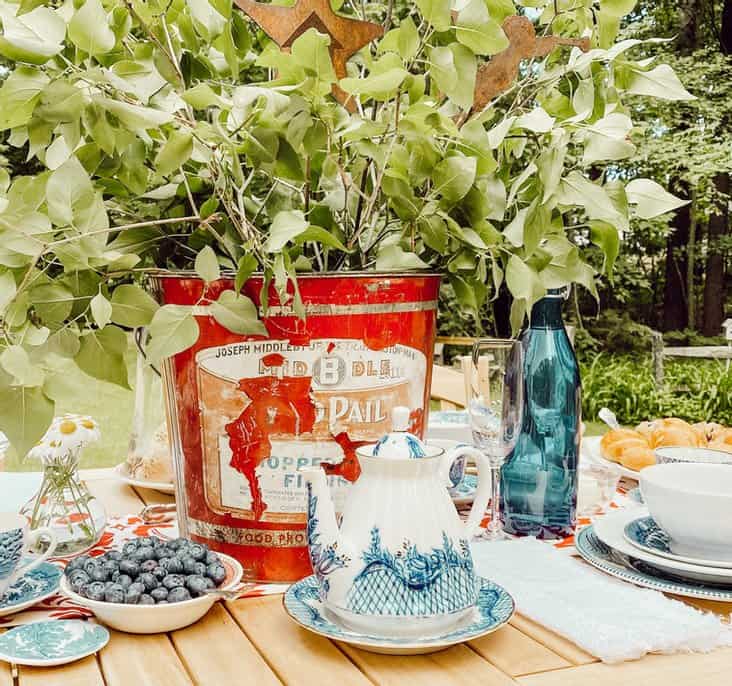 Vintage Dishware
An antique Russian Lomonosov Imperial Porcelain tea set that was my mothers is used to serve coffee.
You may also enjoy this new breakfast nook space in the post, Best Breakfast Nook Ideas for Morning Brunch..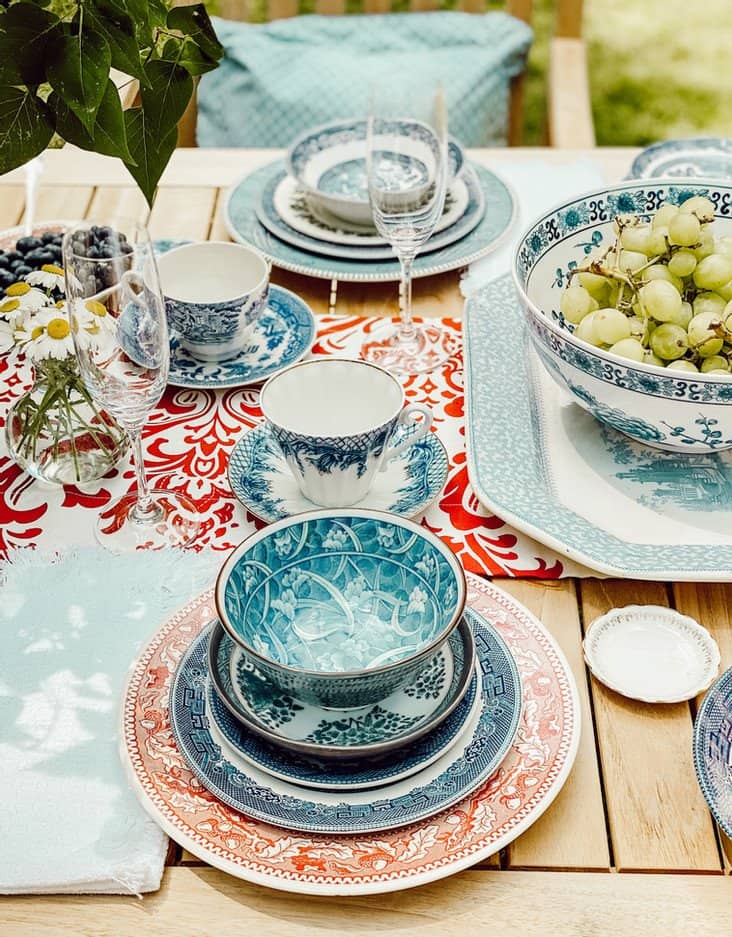 I used all the various patterns I could find in the cupboards to create this Patriotic alfresco table.
The red and white runner on the table is a simple window valance that was in a closet. Perfect for the table.
I picked a small glass filled with daisies from the yard for a soft outdoor touch.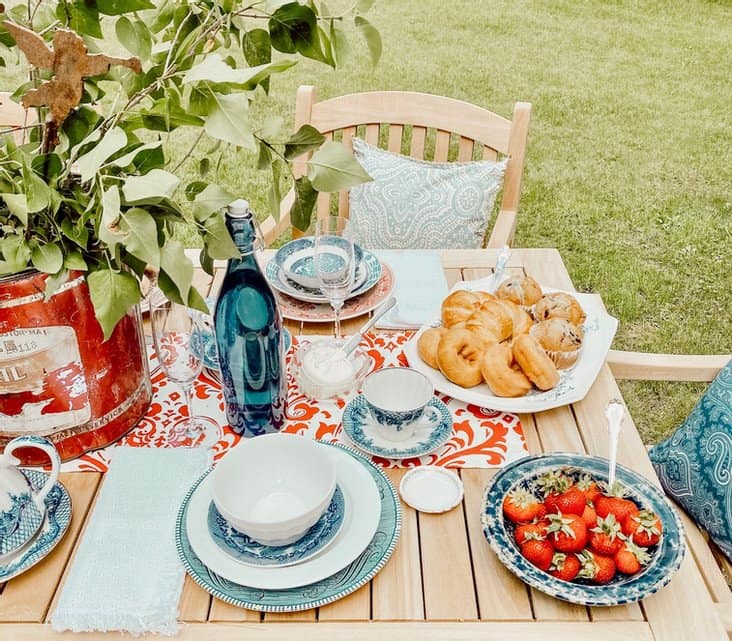 PIN THESE IDEAS TO YOUR FAVORITE PINTEREST BOARD FOR LATER!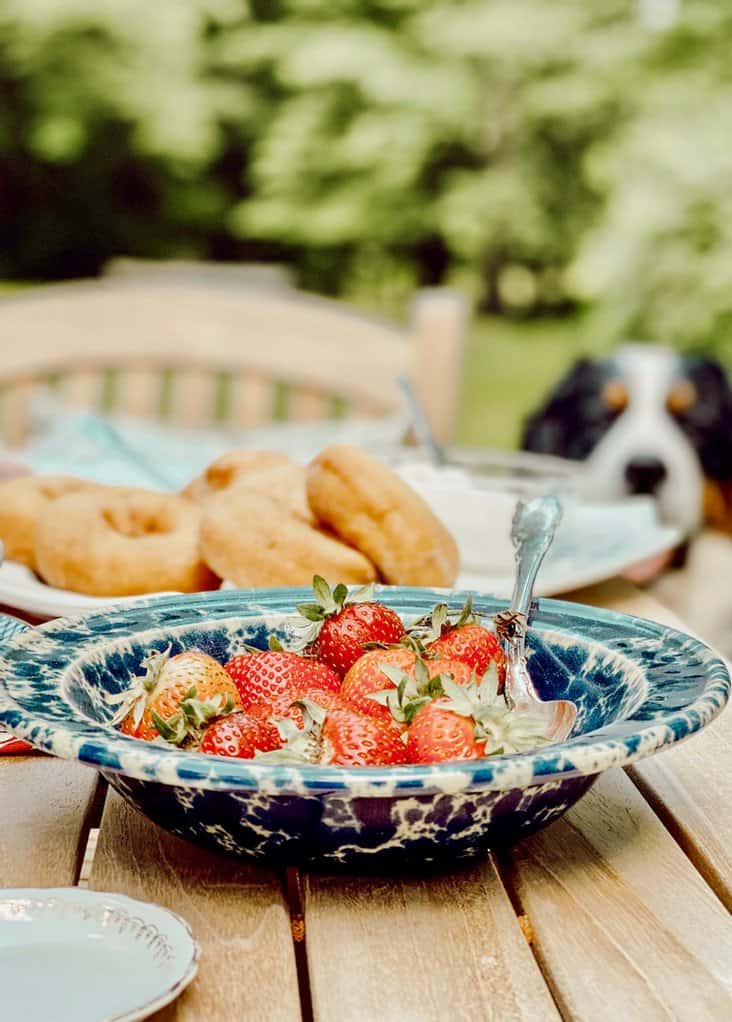 See that little face peeking in the background? That's Ella…
During the making of this Patriotic alfresco table, Ella stole three blueberry muffins and a croissant for her breakfast…
You may also enjoy these SIMPLE VINTAGE AMERICANA PORCH TABLE IDEAS.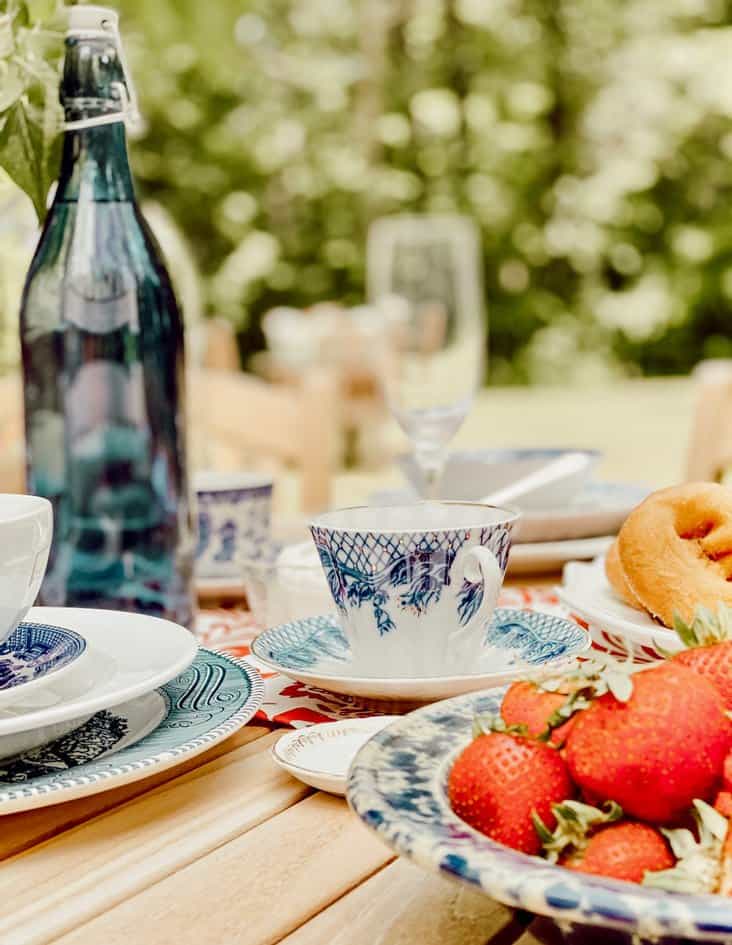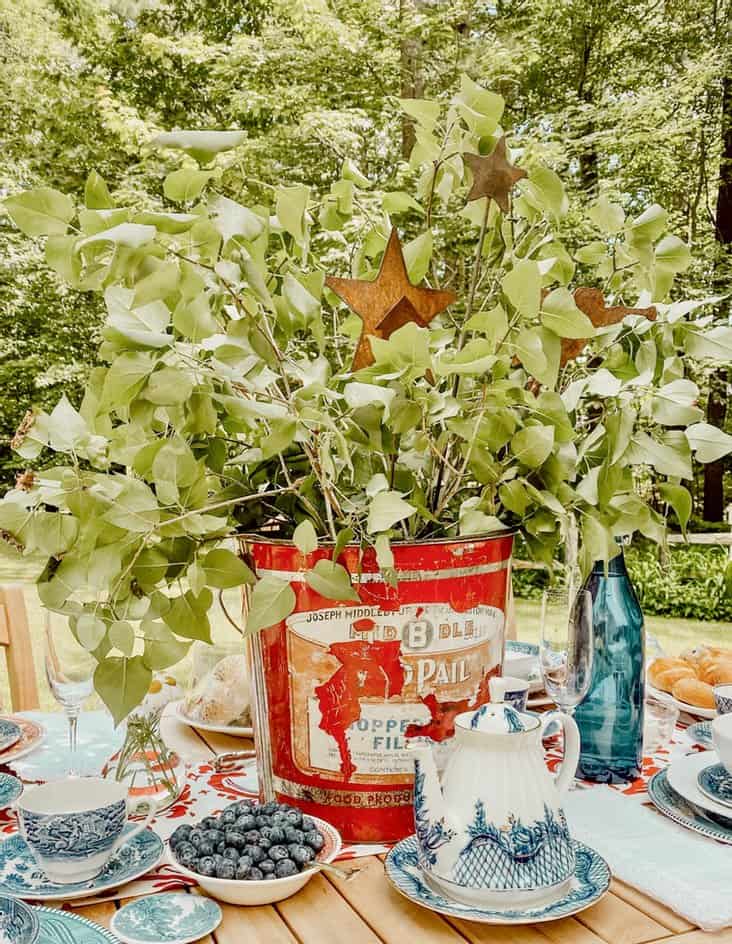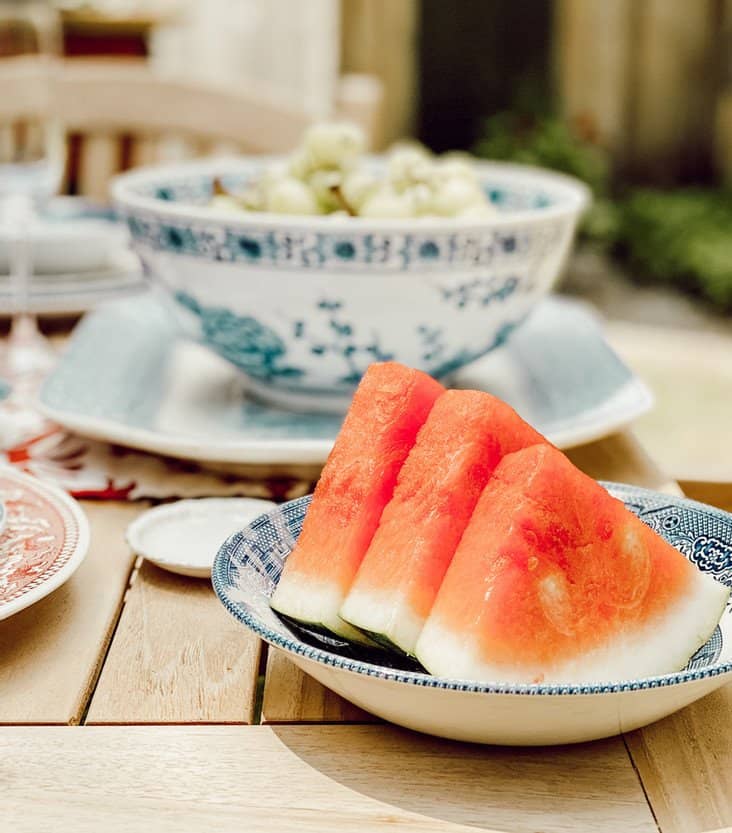 I'm so glad you dropped by, and if you are new to my blog, welcome! I hope you enjoyed your visit with us here today at our Home in Coastal Maine.
Be sure to also check out our Home in Vermont too, where we spend winters enjoying the coziness of home in the Green Mountains of Vermont.
Please join me as a regular here at Dabbling & Decorating by signing up for my Saturday morning newsletter and never miss an update!

I've created the above custom pin just for this post! Hearing from you makes my day and your comments mean so much to me! Please join me over on Instagram & Pinterest to see more!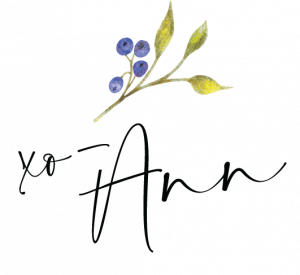 You May Also Like
Patriotic Table Blog Hop
Be sure to check out the other ladies joining me here today too on this Patriotic Table Blog Hop here:
Rachel | The Ponds Farmhouse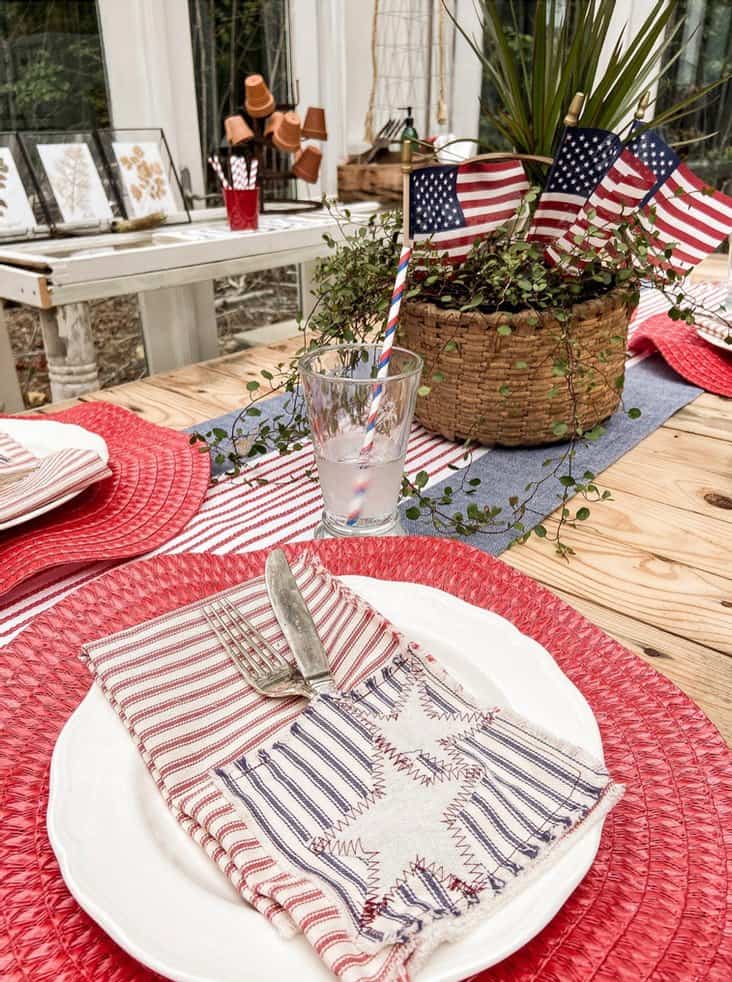 Stacy Ling | Bricks n' Bloom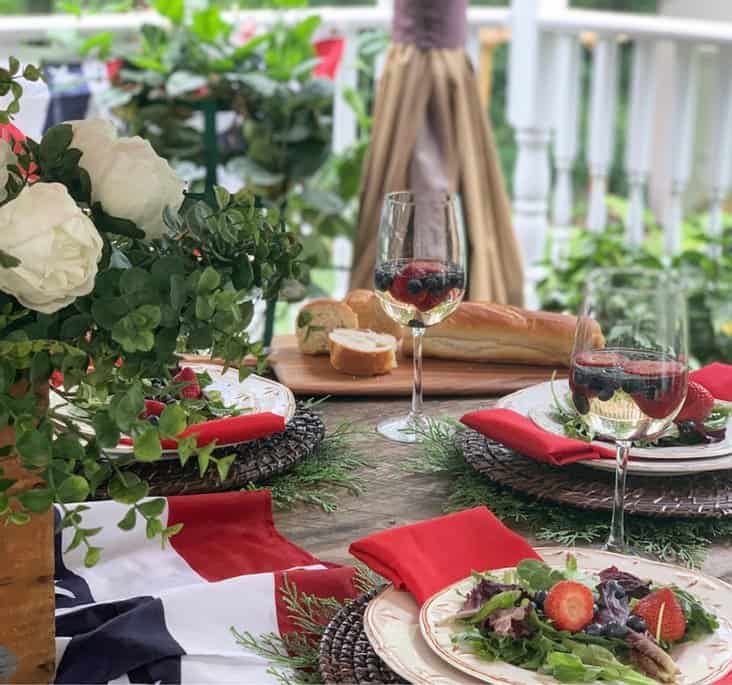 Kim | Shiplap and Shells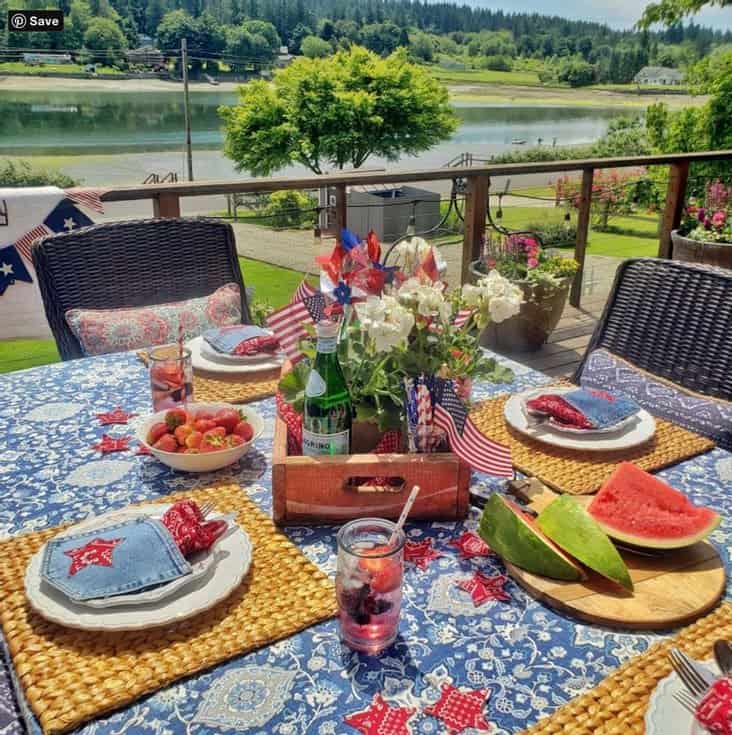 Kristin | White Arrows Home