Do you seek shade from the sun in the summer? When it's hot outside? Do you have a room, porch, or patio where the sun heats up so much that you can't even sit in it? Then you need to check out these Sun Shade Sail Awnings that we have fallen in love with here at our home in Coastal Maine.
We have a sunroom in our home that heats up to temperatures well over 100 degrees in the summer. It was seriously unbearable to sit in.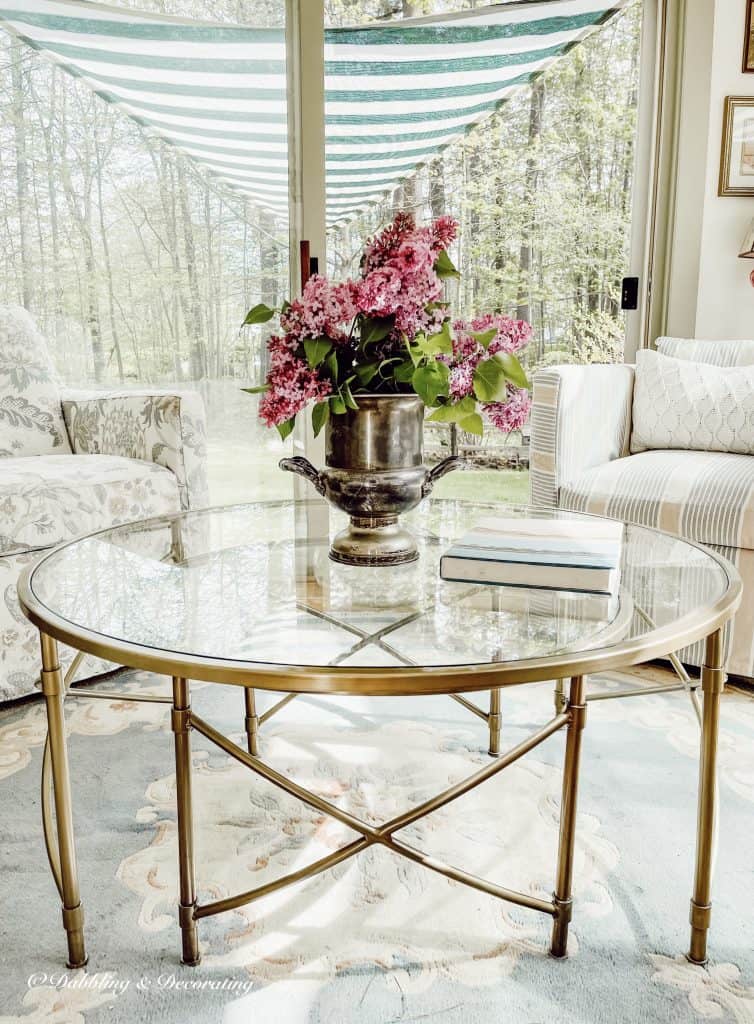 This post may contain affiliate links which won't change your price but will share some commission."

After getting several quotes from local awning companies we thought we were going to have to endure the heat, with their pricing well into the thousands of dollars for a small simple window awning.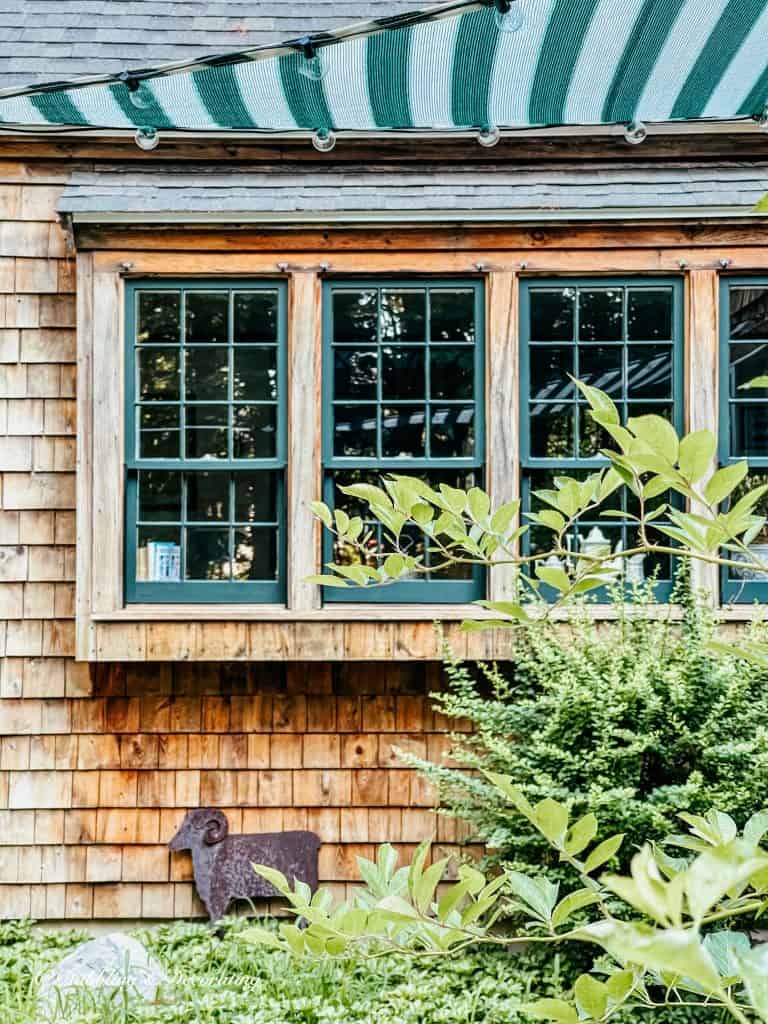 Until our handyman mentioned these Sun Shade Sail Awnings. A quick google search and I was swooning over all the ways I could style these unique canopies, and not to mention the amazingly low price points!!
These Sun Shade Sail Awnings are available in several color options and patterns. You have a choice of triangle, square, or rectangle. And they are available in a number of sizes too! I'm partial to the fashionable three-point triangle Sun Shade.
Buy one or multiple and create a unique and glamorous outdoor space. They are so affordable and such a practical summer shade solution. We are so happy with ours!
SHOP AND DESIGN YOUR OWN SUN SHADE SAIL AWNING
(click on any of the images to shop the products)

Why do you need a sun shade sail awning?
They are designed for longevity, resist tearing, fraying, and sagging. More than just shelter from the sun or UV rays, shade sails also block sightlines for privacy purposes. Sun shades also limit wind, protecting gardens and lawns. They are such an affordable alternative to the traditional expensive custom awnings. And they simply look spectacular!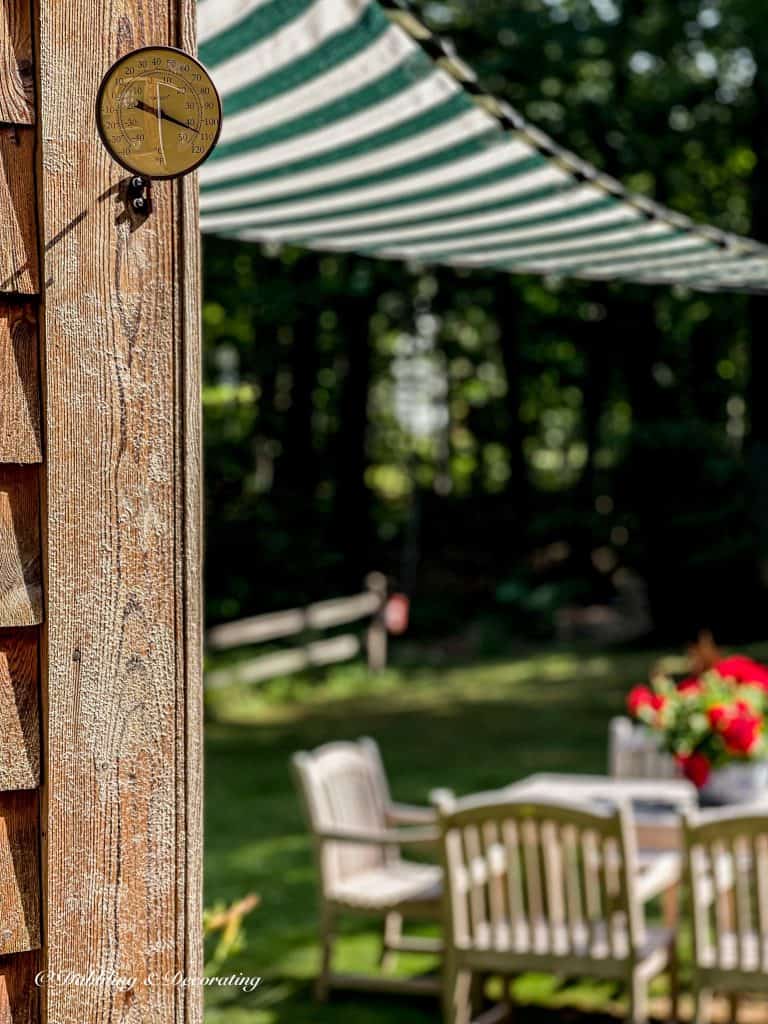 Temperatures like this are rare here in Maine honestly, but it does happen every once and a while.
Here we added these outdoor string lights that easily clip right onto the sun shade sail awning and it gives this outdoor space a wonderful nighttime cafe-style vibe right in our own backyard.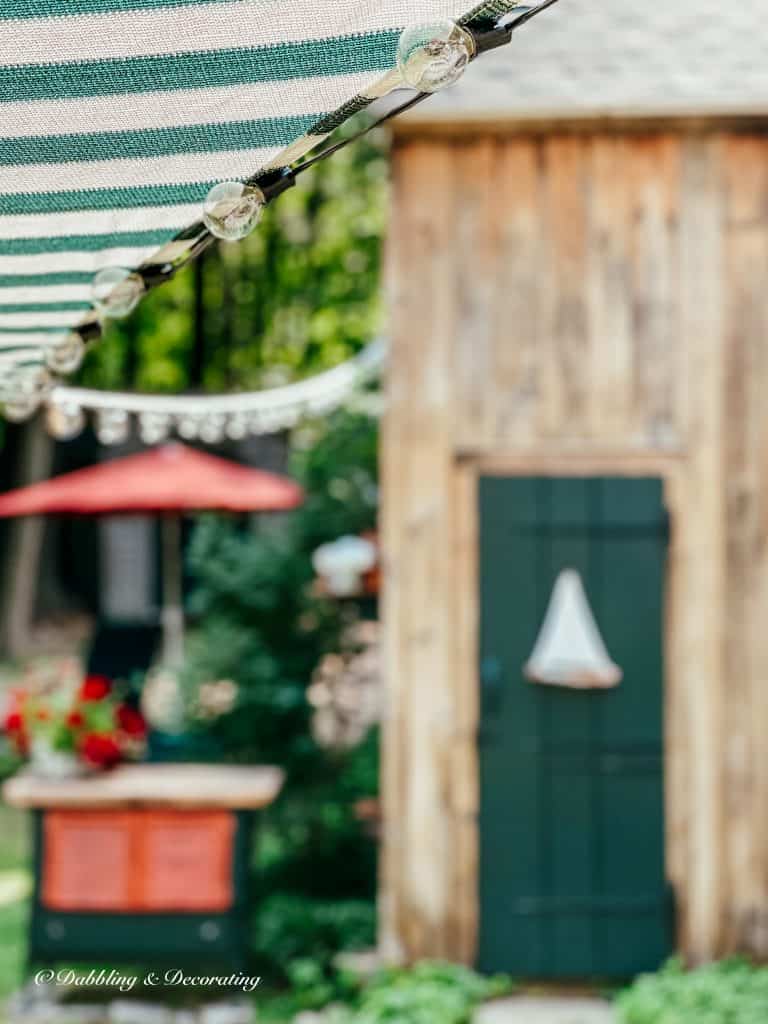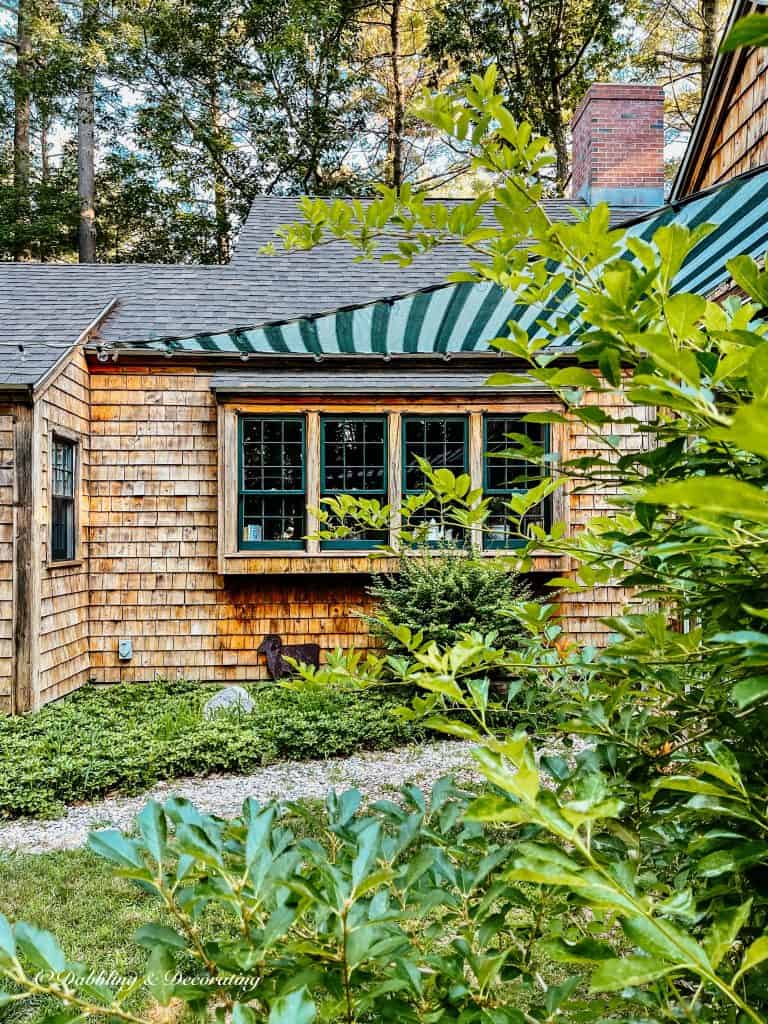 This is our third summer with these triangle sun shade sail canopies and they still look brand new.
The rainwater pours directly through the material.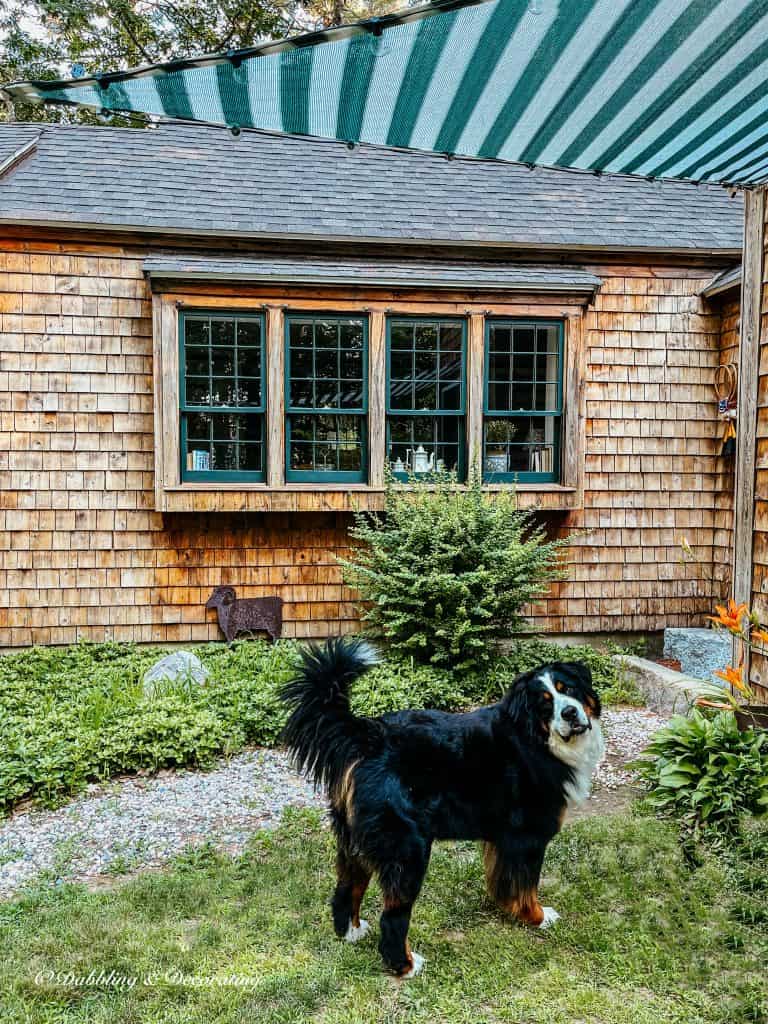 Waterproof sun shade sails are also available. A great solution for covering outdoor patio furniture. Here are a few of my favorites: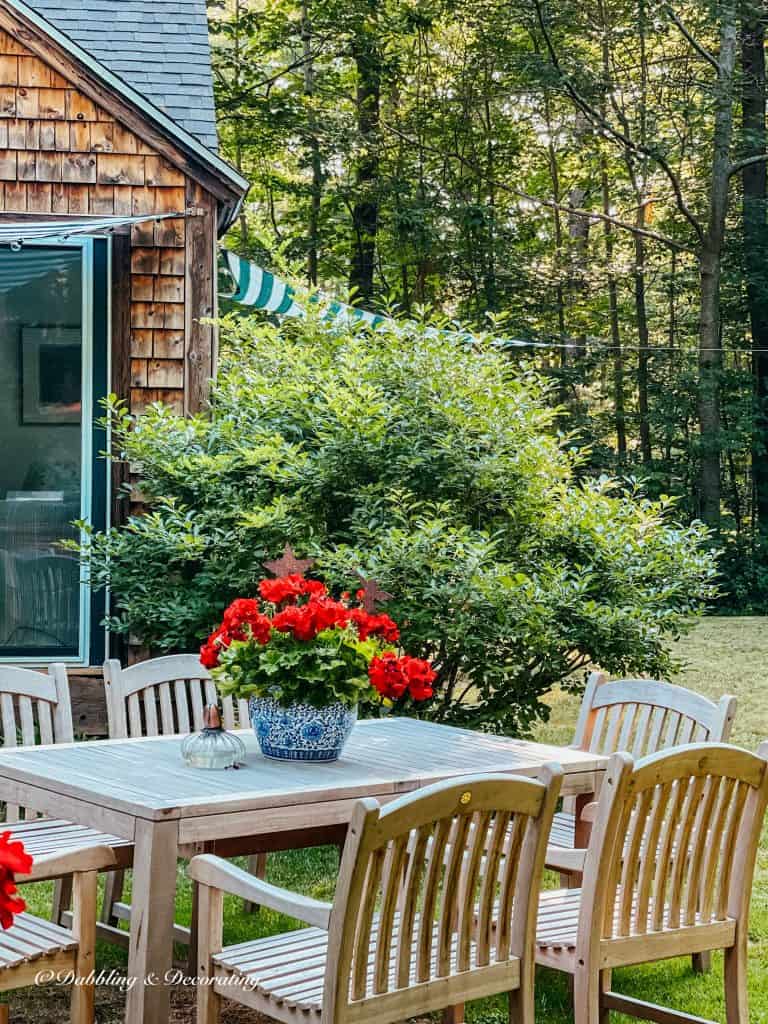 We are thrilled with our sun shade sail awnings as an alternative to custom window awnings. The temperature difference in our sunroom is almost 20 degrees less now. Whereas before it wasn't even manageable.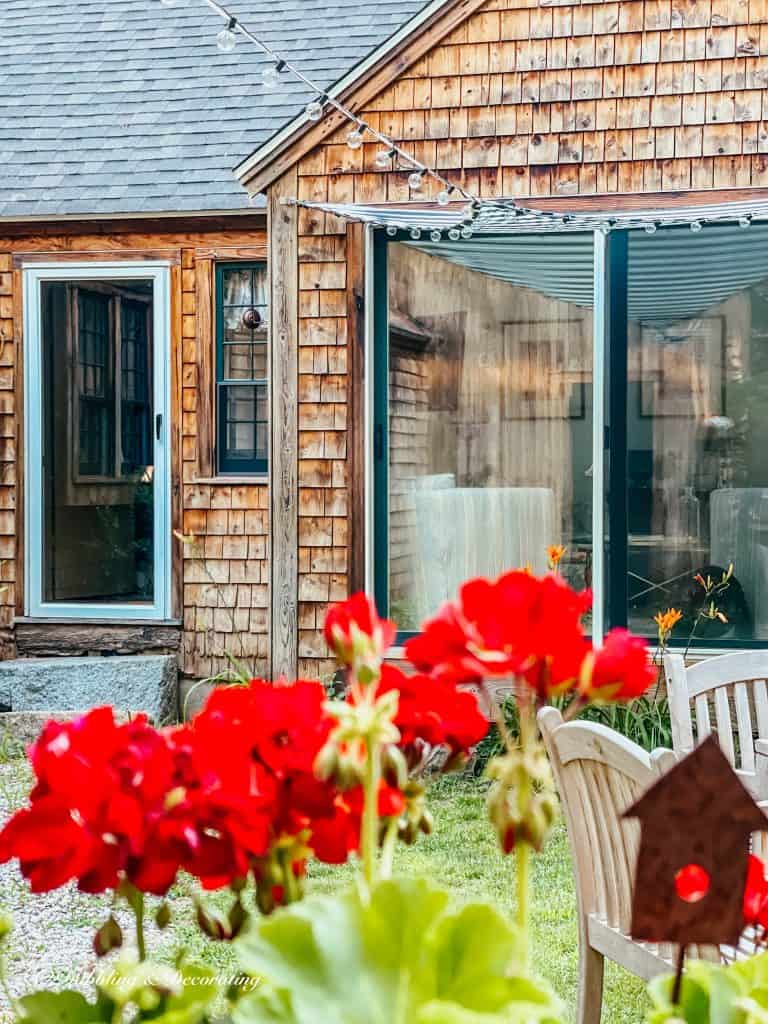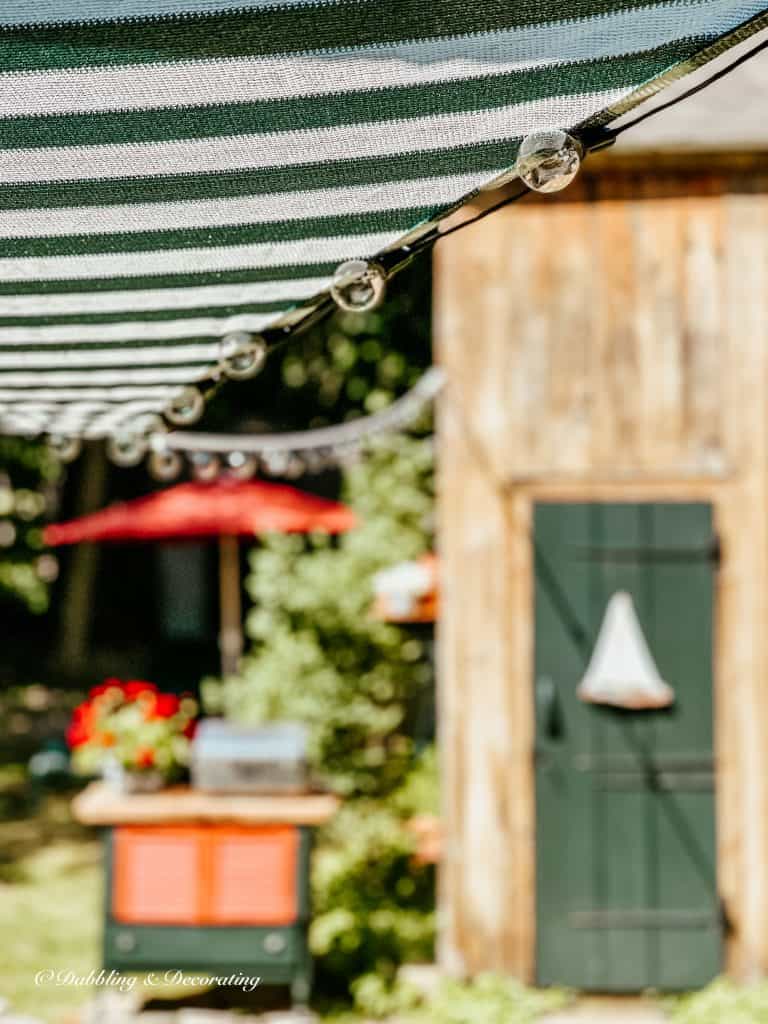 I'm so glad you dropped by, and if you are new to my blog, welcome! I hope you enjoyed your visit with us here today at our Home in Coastal Maine.
Be sure to also check out our Home in Vermont too, where we spend winters enjoying the coziness of home in the Green Mountains of Vermont.
Are you looking for more thrifty and vintage home decorating ideas? Start getting your weekly vintage decorating ideas today!

I've created the above custom pin just for this post! Hearing from you makes my day and your comments mean so much to me! Please join me over on Instagram & Pinterest to see more!
YOU MAY ALSO ENJOY